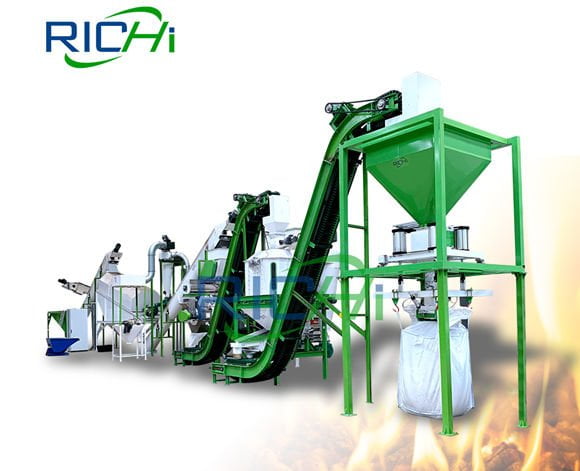 Fuel Pellet Plant
The best fuel pellet plant technology is to compress various biomass raw materials (mainly crop straw, agricultural product processing waste, forest wood processing waste, etc.) through pulverization, drying, high-pressure molding and other links to compress the original raw materials without a certain shape. It is one of the most common and effective technologies to utilize biomass energy at home and abroad.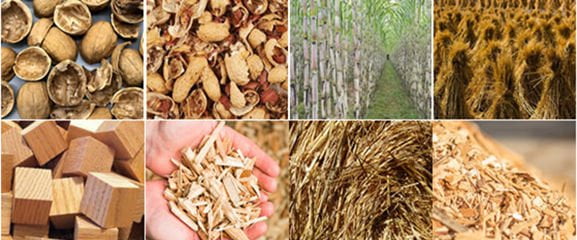 Types of customized biomass fuel pellet plant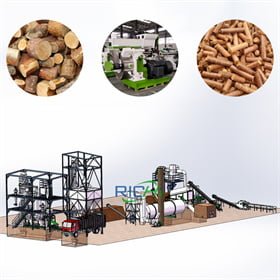 Wood pellet plant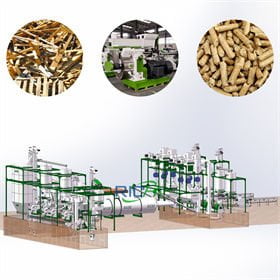 Straw pellet plant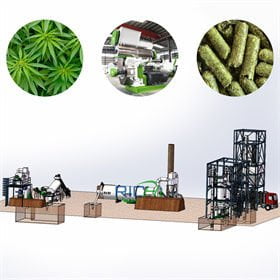 Hay pellet plant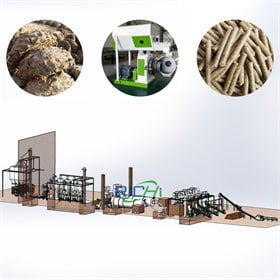 Cow Dung Pellet Plant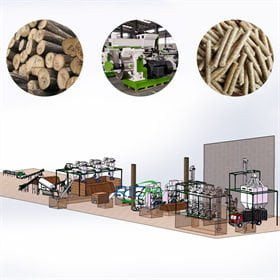 biomass pellet plant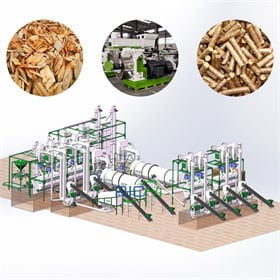 wood chips pellet plant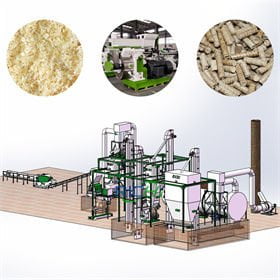 Sawdust Pellet Plant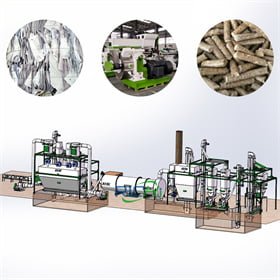 Waste Paper Pellet-Plant
Advantages of fuel pellet plant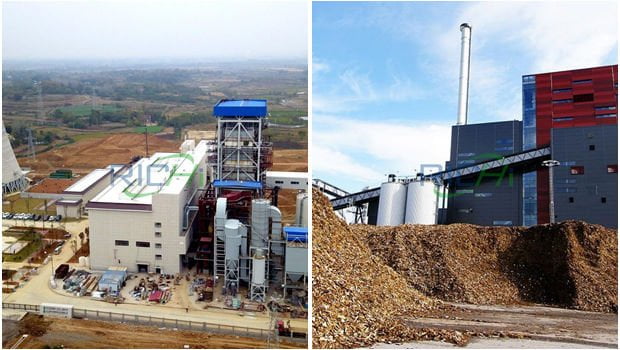 Fuel pellet manufacturing plant can solve crude fiber granulation, such as: wood chips, peanut shells, palm residue, sugar beet residue, rice husks, cotton stalks, cottonseed husks, weeds and other crop straws and other fibrous wastes.
The technical scheme of fuel pellet plant granulation is designed for raw materials that are light, low in adhesion and difficult to form. The investment cost of the biomass fuel pellet plant unit is low, or it can be made into a small mobile unit, which is convenient for production and reduces the transportation cost of crops.
Prooduction process and euqipment of fuel pellet plant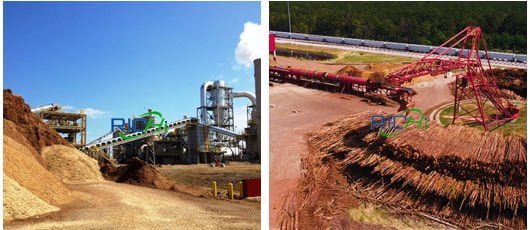 Richi Machinery is committed to providing users with high-quality fuel pellet processing plant equipment and providing comprehensive technical support. According to different waste properties such as straw and wood, the configuration and construction plan of fuel pellet production line are customized.
Since the actual fuel pellet plant process of for different biomass materials is different, the following only lists the most complete fuel pellet production process.In addition to various agricultural and forestry wastes, if your raw materials are bentonite, waste tires, waste newspapers, cardboard, bean curd residue, etc., you are welcome to contact Richi Machinery at any time, and we will customize the most reasonable solution for you.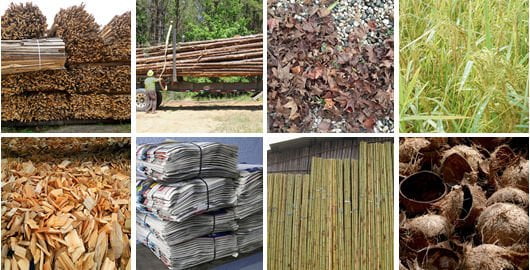 Raw materials prepareation
Send needle or foam debris into buffer bin.
Moisture regulation
The moisture is taken away by the dying machine or cyclone to achieve the moisture of granulation by fuel pellet mill.
Screening (impurity removal) section
Screening with a screening machine to remove debris such as stones, iron blocks or larger wood blocks.
Material conveying section
Use screw conveyor, auger conveyor and elevator to convey material to fuel pellet mill.

Pelletizing section
The raw material is compressed into pellets using a fuel pellet making machine.
The powder is fed into the two pressing areas in the ring die by the feeding scraper. Due to the high-speed rotation of the fuel pellet machine ring die, the material is brought between the ring die and the pressing roller.
Under the strong pressing action of the ring die and the pressing roller, the The material is gradually compacted and formed in the fuel pellet machine die hole. Since the extrusion of the material between the die rollers is continuous, the formed material is continuously discharged from the die hole in a columnar shape, and then cut into the required appropriate length by the cutter pellet.)
Cooling section
The temperature of the newly pressed fuel pellets is relatively high, the structure is relatively loose, and it is easy to break. It must be cooled to room temperature.
Screening section
The vibrating screen is used for screening, and the debris is screened out to ensure the quality of the biomass pellet fuel.
Packaging section
The finished biofuel pellets are sent to the finished product warehouse through the elevator, and are transported to customers in bulk or packaged according to pellet fuel manufacturers' needs.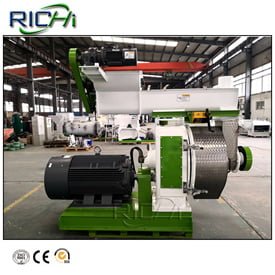 fuel pellet mill machine
MZLH series ring die type fuel pellet granulator machine is suitable for pellet production of all agricultural and forestry wastes, municipal waste.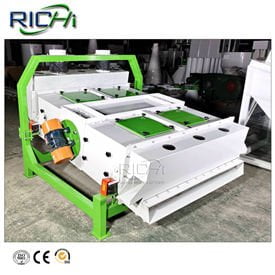 Rotary Screener
Used to screen out qualified fuel granules, then go into packing section. The equipment can also be used in raw material cleaning section.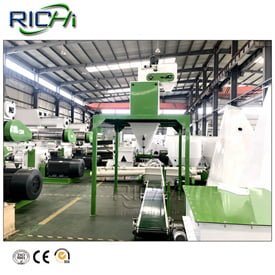 bagging machine
According to different finished product requirements, the packaging bag can be dozens of kilograms or hundreds of kilograms.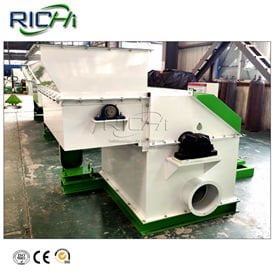 grass crusher
It is used for crushing all kinds of pasture, hay and straw, and can be directly granulated after crushing. For fuel pellet plants & feed mill plants.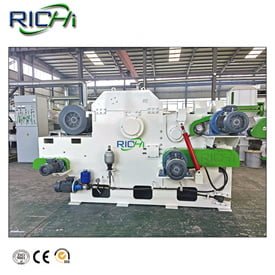 wood chipper machine
Used to crushing raw materials such as small tree trunks, wood logs and wood strips into wood chips.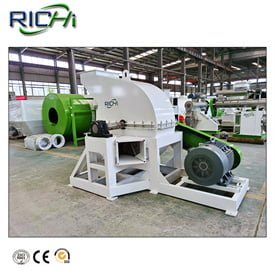 wood crusher
This is an all-in-one slicing and crushing machine, which is more suitable for small-volume fuel pellet plants.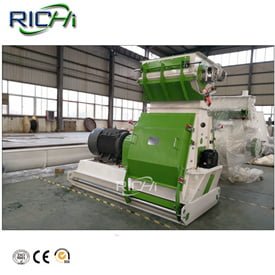 biomass hammer mill
It is used for crushing all kinds of pasture, hay and straw, and can be directly granulated after crushing.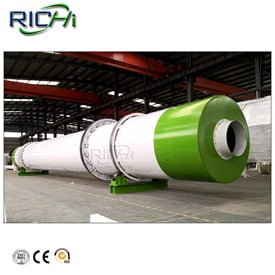 biomass dyer machine
Used to dry biomass raw materials. The setting of drying section is different in different production process.
No matter what kind of fuel pellets you want to produce, RICHI can provide you suitable fuel pellet plant solutions.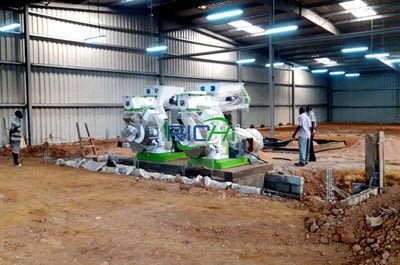 5T/H fuel pelelt plant In Austria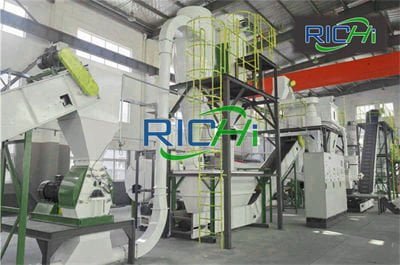 Germany 2-2.5 T/H Fuel Pellet Plant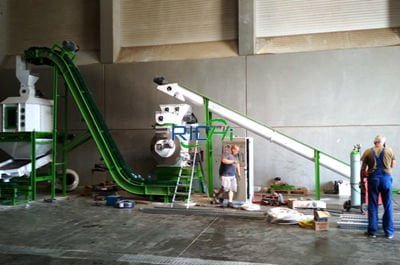 Romania 2-2.5TPH Fuel Pellet Plant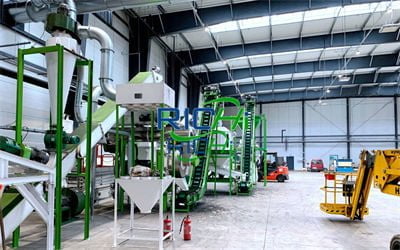 Poland 2-3T/H Fuel Pellet Plant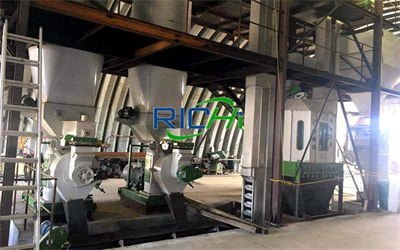 Canada 2-3T/H Fuel Pellet Plant
What can Richi Machinery offer for your fuel pellet plant?
Overall fuel pellet plant project planning
Covers: planning of fuel pellet plant equipment, project personnel configuration plan, fuel pellet plant office facilities, water, electricity, dust removal, noise reduction and sewage equipment, etc.
Procurement of biofuel machines required for the fuel pellet plant project
Covers: fuel pellet plant main bio fuel machine, belt transportation system, central control system, sewage treatment system, dust removal and noise reduction system, etc.
Construction of the fuel pellet plant project
Covers: fuel pellet plant area construction, biomass fuel pellet machine infrastructure, dust removal and noise reduction sewage system construction, biofuel pellet machine installation and testing, technical personnel training, etc.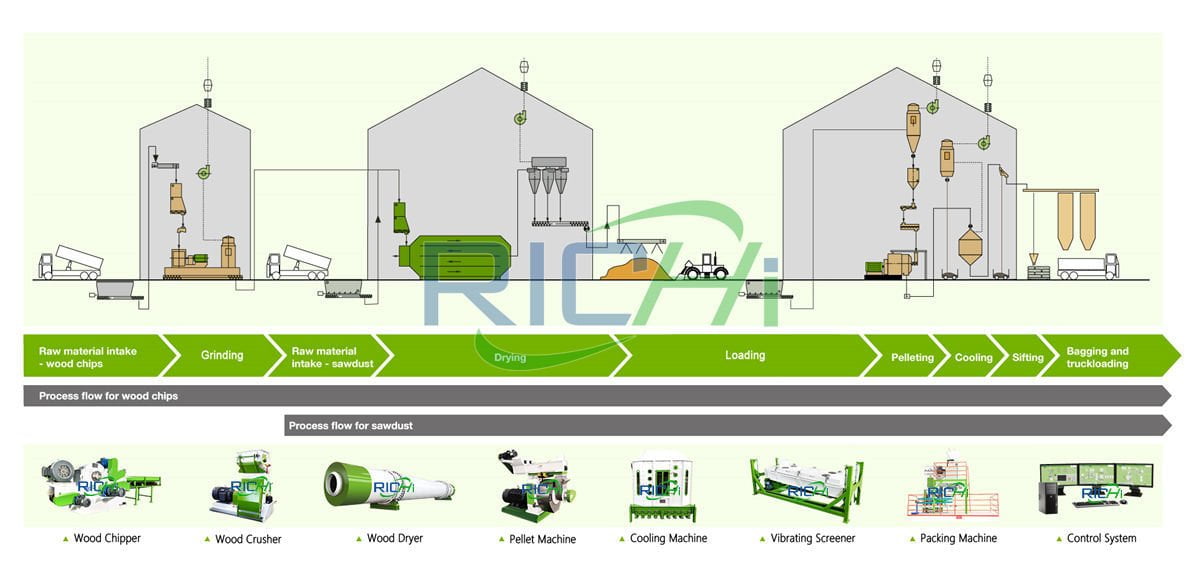 How to set up complete fuel pellet plants?
For a long time, as a biofuel machine manufacturer, Richi Machinery has accumulated rich practical experience, tailor-made reasonable and practical fuel pellet plant solutions for thousands of customers, and provided a full set of services throughout the pre-sale, in-sale and after-sale services.
The following is a brief demonstration of several fuel pellet plant process solutions, all of which are customized according to the needs of different pellet fuel manufacturers. Nothing tells you how to build a fuel pellet plant more clearly than a specific solution. Here are some examples of custom solutions for common production capacity. If you want to start your own bioenergy pellet plant, contact Richi Machinery!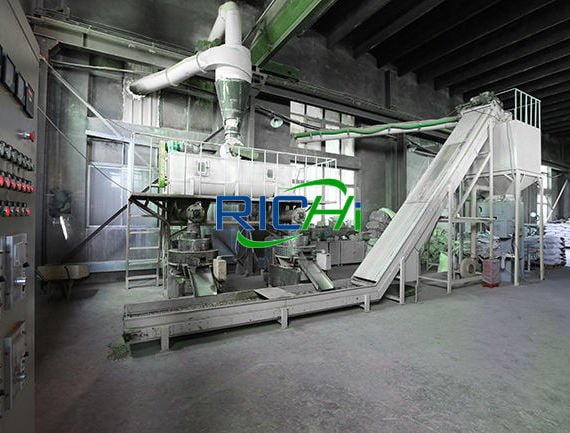 Customized fuel pellet plant process design: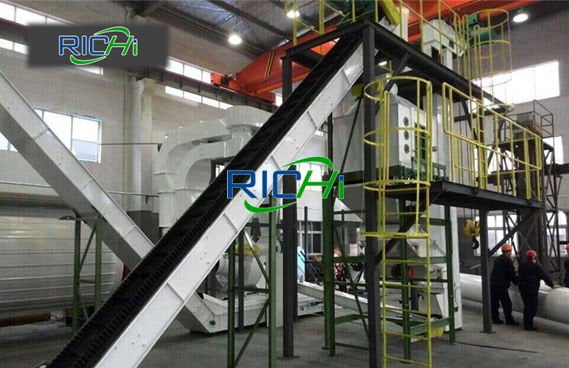 Customized fuel pellet plant process Design: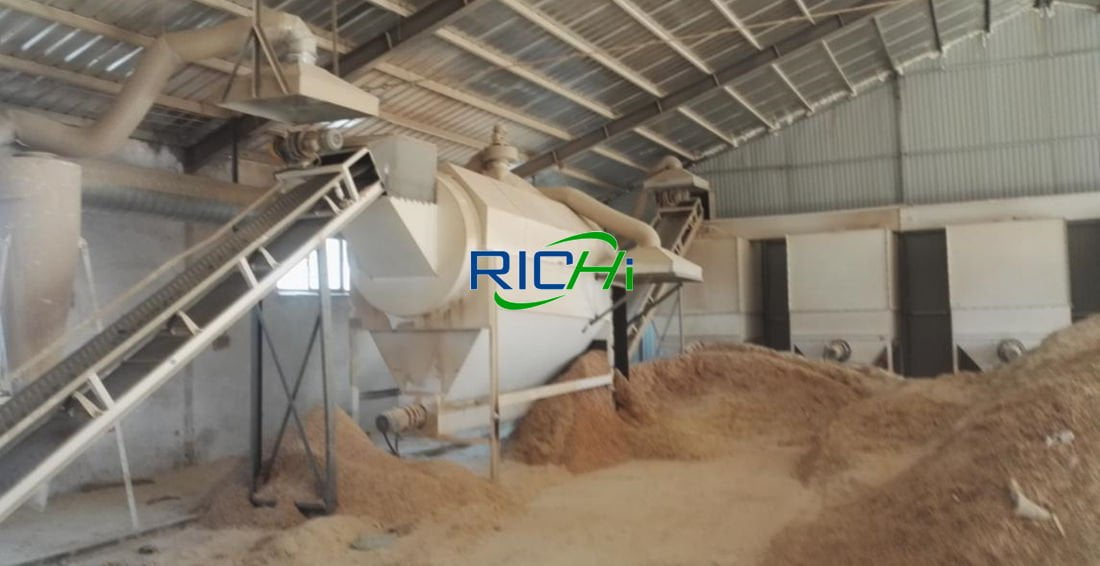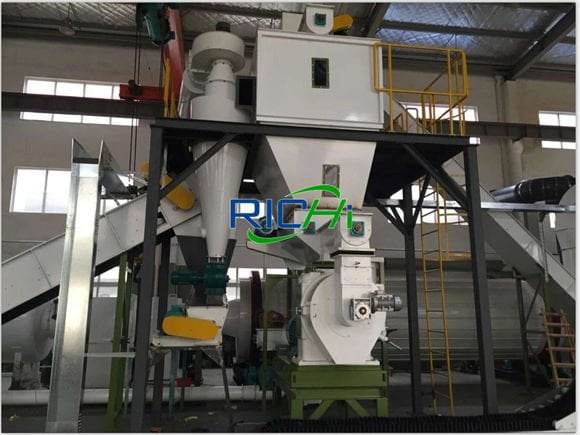 Customized fuel pellet plant process design:
The raw materials of this fuel pellet plant project are straw and waste wood, which are transported by closed box trucks or vehicles covered with tarpaulins. After entering the fuel pelleizing plant site, they directly enter the raw material area of the workshop, unload the raw materials to the raw material area, and the entire production workshop is sealed.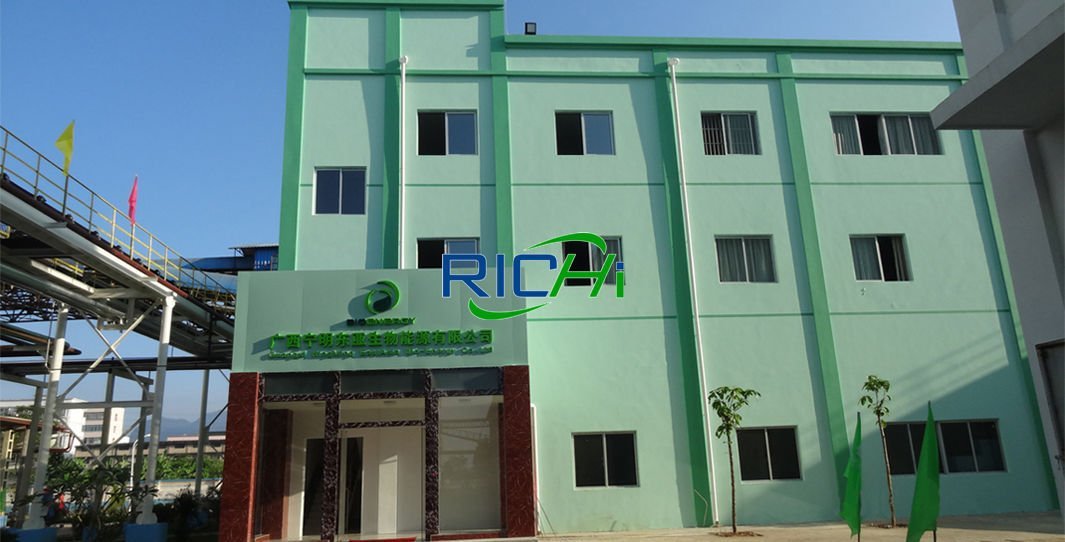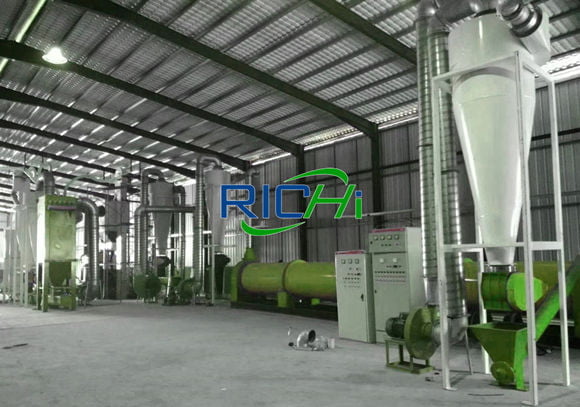 Customized fuel pellet plant process design: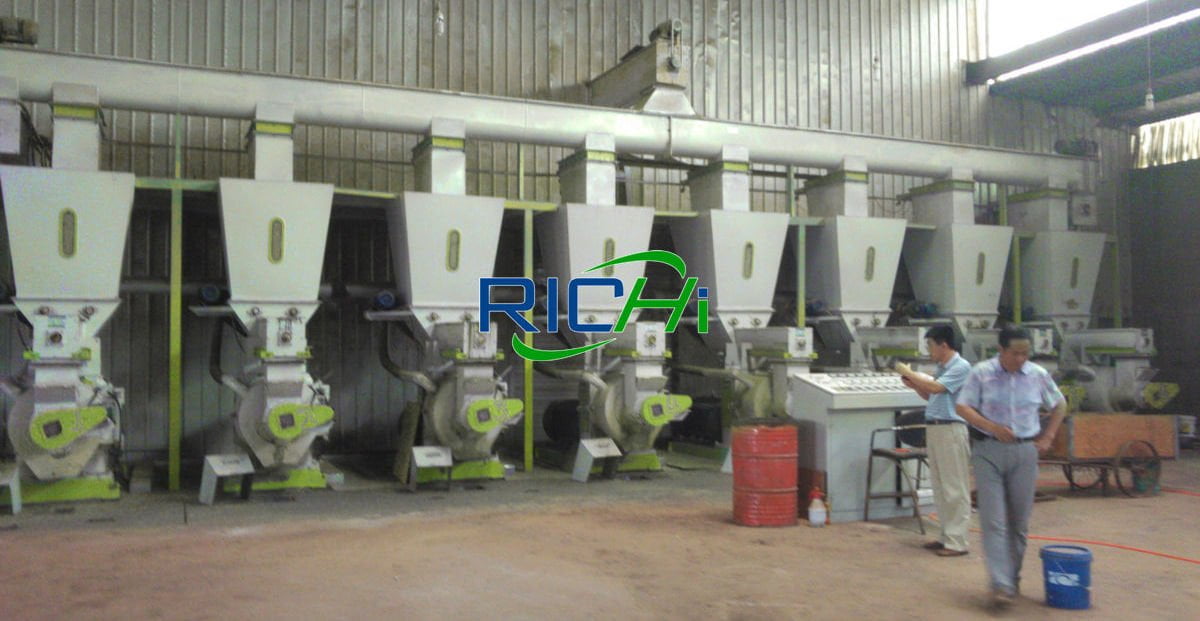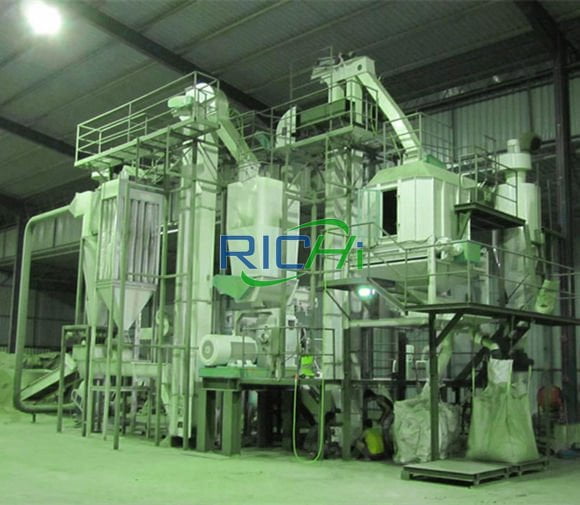 Customized fuel pellet plant process: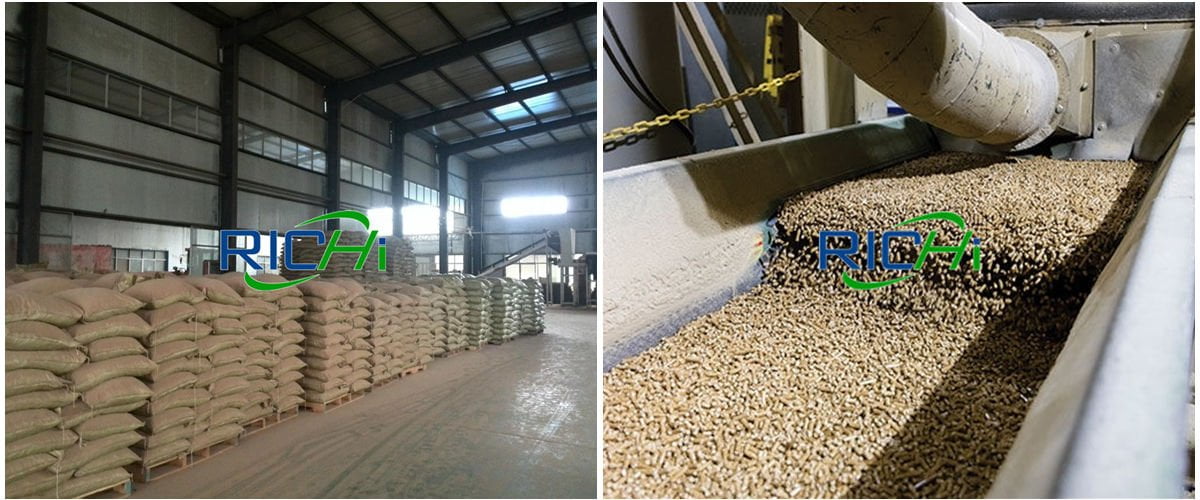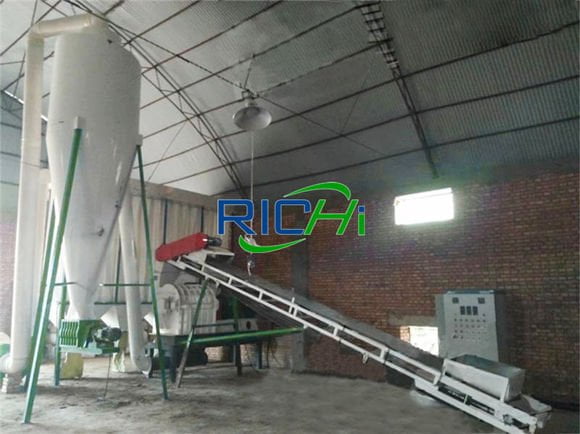 Customized fuel pellet plant process: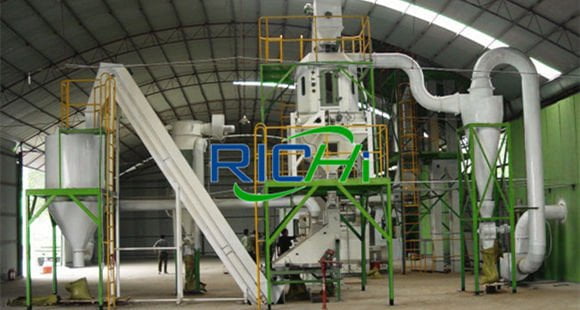 Customized biofuel pellet plant process design:

Video of biomass fuel pellet plant site
Take root in the market and serve the world. Richi Machinery is committed to providing users with high-quality biomass fuel pellet plant equipment and providing multi-faceted technical support. According to the different properties of the biomass materials, the configuration and construction plan of the fuel pellet production line can be customized.
At the same time, we optimize the combination of various types of fuel pelleting plant equipment to finally meet the customer's demand for high yield and low consumption of biomass fuel pellet production.
The growing biomass pellet fuel industry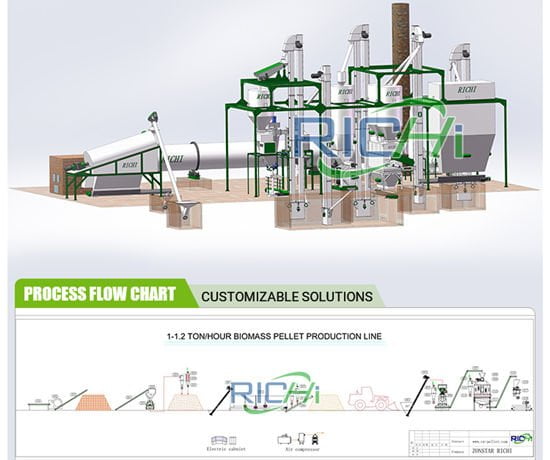 At the end of the 20th century, biomass was put forward as a special concept, and began to be systematically developed for industrialization, but the proposed perspective, concept and connotation are not consistent. It is generally believed that biomass mainly refers to renewable or recycled organic matter, including crops, trees and other plants and their residues; there are also considerations of efficient utilization of resources and circular economic benefits, and it is proposed that biomass is non-food lignocellulose. substance..
There are many types of biomass resources, mainly including agricultural waste and agricultural and forestry product processing industry waste, fuelwood, human and animal manure, and urban domestic waste. Biomass energy is the energy stored in biomass, which is stored in biomass by green plants converting solar energy into chemical energy through chlorophyll. Energy shortage and environmental crisis are two major problems restricting the economic and social development of the world today. Biomass energy has gradually become an important new energy because of its renewable, rich resources and friendly to the ecological environment.
In recent years, the social and economic development of human beings has become increasingly rapid, but this is at the cost of consuming a large amount of fossil energy and polluting the environment. Fossil energy is decreasing day by day, and environmental pollution is becoming more and more serious. It is urgent to find a renewable alternative energy.
Biomass energy is a kind of renewable energy with dual attributes of renewability and environmental friendliness. In recent years, more and more attention has been paid to biomass energy, and its consumption has jumped to the fourth place after oil, coal and natural gas.So, you can start focusing on starting a fuel pellet plant business.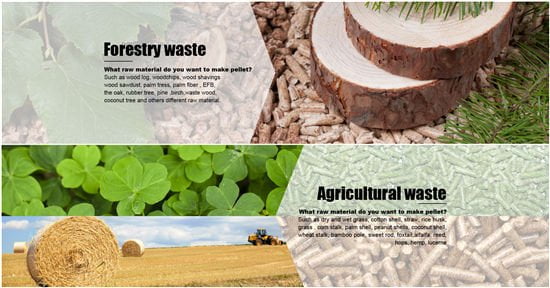 Supplementary information of fuel pellet production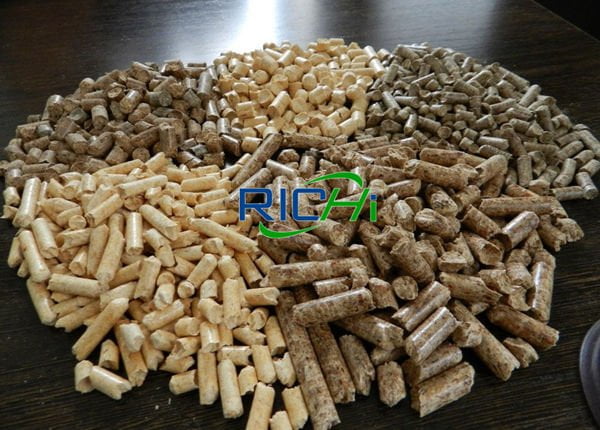 What's fuel pellets?
Biomass pellet fuel is a solid renewable fuel with a diameter of ≤25mm, an aspect ratio of ≤4, and common diameters of 6, 8, and 10mm. It can be processed by cold compact molding from crop wastes such as straw, rice husk, peanut husk, or various raw materials such as pine, fir, birch, and poplar. After the biomass pellet fuel is compressed and molded, its volume is greatly reduced, which makes it more convenient for transportation, storage and use. It is widely used in industrial and agricultural production, power generation, heating and heating, boiler burning, and unit households.
Compared with ordinary wood fuel, biomass pellet fuel has the advantages of high density, high strength, easy transportation and loading and unloading, uniform shape and properties, good combustion performance, high calorific value, strong adaptability, and convenient fuel operation and control.
Characteristics of biofuel pellets
Under the action of a certain external pressure, the biomass raw materials such as wood and straw will reach a certain temperature due to the mutual friction between the materials and between the materials and the mold roll, and the bonding effect of the lignin will make the plant body denser.
Evenly, when the external pressure is removed, the original structure and shape cannot generally be restored due to the mutual entanglement between fiber molecules. After cooling, the strength increases and becomes a pellet fuel.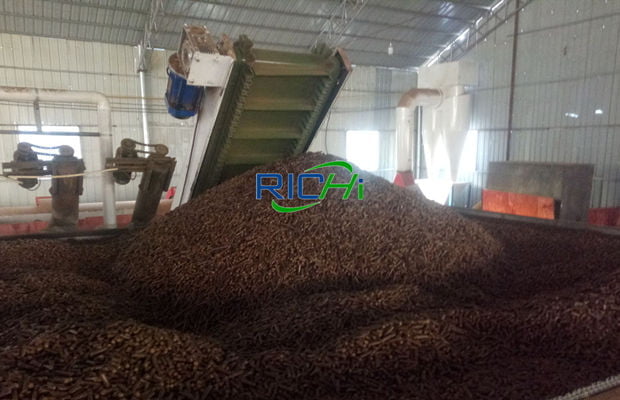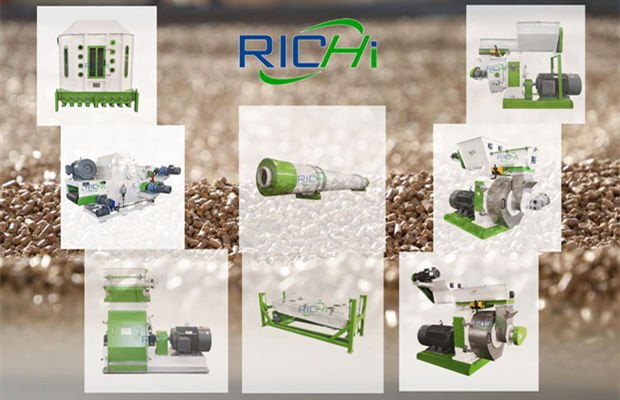 The higher the volatile content of the pellets for fuel, the easier it is to ignite and the better the combustion performance. The volatile content of biomass pellet fuel is as high as 60% to 70%, which is much higher than that of coal, so its ignition performance and combustion performance are better than coal.
The carbon content is 35% to 42%, which is much lower than that of coal, which makes its calorific value lower than that of coal; the N content is 0.5% to 3%, and the S content is only 0.1% to 0.5% t. The emission is much lower than that of coal, and the CO2 emitted and the CO2 absorbed by straw photosynthesis reach a balance, basically achieving zero emissions; compared with the original biomass resources, the burning time of pellet fuel is longer. It can be seen that biomass pellet fuel is a kind of "high-quality, clean and efficient" fuel.

Physical and chemical properties of biofuel pellet
The components of biofuel pellets are combustible matter, inorganic matter and water, and the specific indicators are as follows. Calorific value 20.24 MJ/kg, fixed carbon 15.58%, volatile matter 84.22%, carbon 49.72%, oxygen 35.81%, hydrogen 5.79%, sulfur 0.06%, nitrogen 0.16%, ash 1.26%, moisture 7.2%.
In Europe, fuel pellets quality standards are established by the European Committee for Standardization (CEN).
Ash content
If the scale of feed production is expanded, it is necessary to increase the number of poultry feed pellet making machine or poultry feed production lines, and thWood ash content varies according to soil type, tree age, site (needles, branches and bark) and harvest season. The minerals absorbed by the tree from the soil are mainly distributed to needles or leaves, small diameter branches and bark. The mass fraction of needle ash in conifers is about 5%, the bark part is about 3%, and the trunk is 0.5%.e total investment price will basically increase proportionally.
The ash content of pellet fuel is relatively high when the parts used in the fuel pellet plant granulation process are mainly bark and needles. The EU standard states that the ash content of the highest quality pellet fuel should be no more than 0.7% of the dry mass of the pellet fuel. The ash mass fraction of the black pine trunk was 0.23% to 0.28%, and the ash mass fraction of the whole European red pine tree was 1.1%.
Mechanical durability
Mechanical durability is a very important quality parameter of pelletized fuel, because in the process of loading, unloading, transportation and storage, pellet fuel with low mechanical strength is easily broken, resulting in the increase of powder and affecting the feeding. At the same time, during the combustion process, also affects flue gas emissions.
A standard test for mechanical durability is by tumbling the pellet fuel and calculating the percentage of remaining pellet fuel after fines are removed. The Swedish Biomass Pellet Fuel Standard requires pellet fuels to have a mechanical durability greater than 95%.
Durability reflects the bonding performance of pellet fuel, which is determined by compression conditions and relaxation density. Durability, as an important characteristic of the quality of pellet fuel, is mainly reflected in different service performance and storage performance. The relaxed density of pellet fuel made from fuel pellet plant cannot comprehensively and directly reflect the differences in the use of briquette fuels.
Therefore, the durability is further refined into several indicators such as deformation resistance, crush resistance, rolling resistance, water permeability resistance and moisture absorption resistance.

Density
The volume of the raw material in the mold decreases with the increase of the pressure during the compression process. When the pressure increases to a certain extent, the volume does not change any more. The density of the material in the mold under the final pressure is called the compression density.
However, after the molded pellets or agglomerates are taken out of the fuel pellet machine ring die, due to elastic deformation and stress relaxation, the volume will gradually increase, and the density will continue to decrease, and tend to stabilize after a certain period of time. This density is smaller than the final compressed density in the mold, and is an important indicator for determining the physical properties and combustion properties of the fuel in the pellet fuel.
The relaxed density of biomass fuel pellets made by fuel pellet plant is closely related to the type of biomass and the compression molding process conditions. Due to different water content and different components of biomass, the relaxed density achieved under the same compression conditions will also be significantly different.
There are generally two ways to improve the relaxed density of biomass pellet fuel:
LEAVE YOUR NEEDS
Keeping in touch with us is an effective way to solve all your problems. If you have any needs or questions, please leave a message, we will reply to you as soon as possible after receiving it! You can also contact us directly via WhatsApp: +86 13838389622