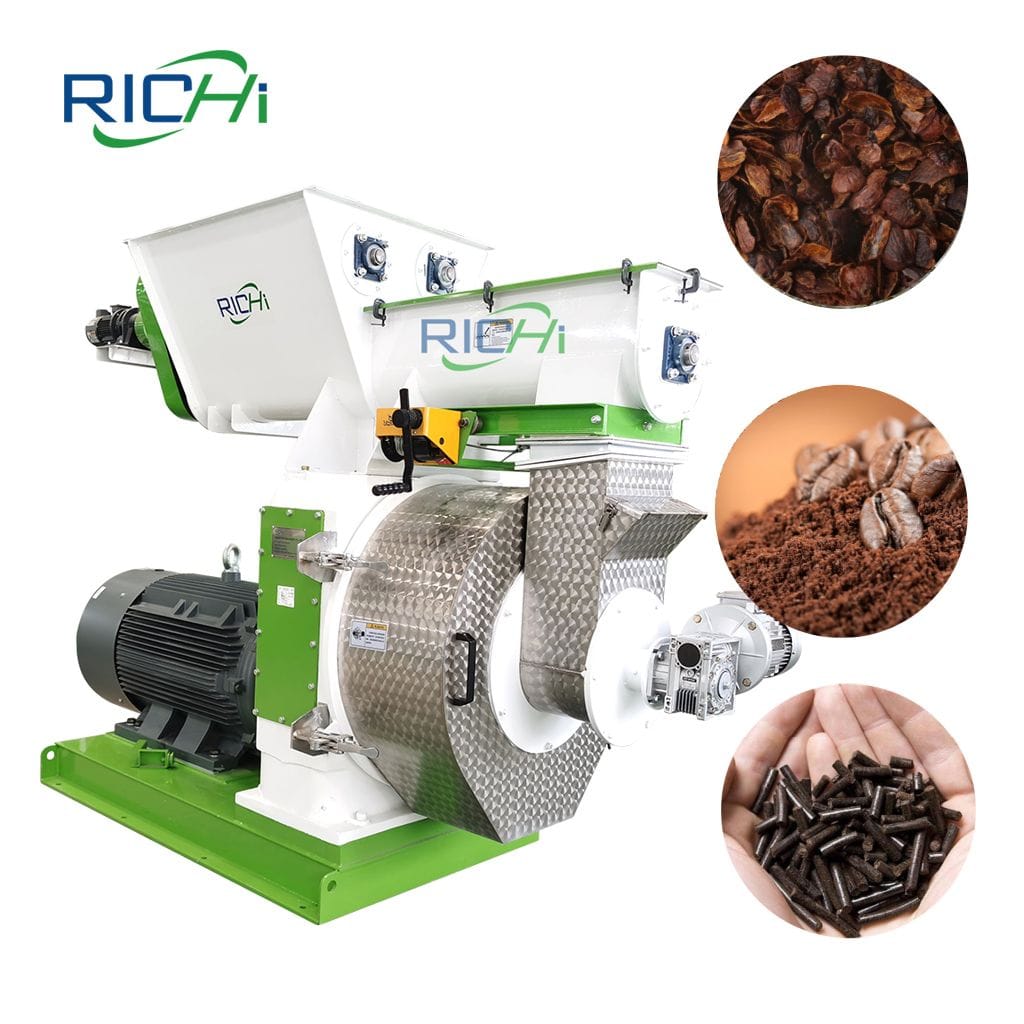 coffee pellet machine
RICHI coffee pellet machine is a biomass pellet equipment specially used to process coffee husks and coffee grounds pellets.
It is one of the most important machines in the coffee waste recycling industry. When processing coffee residue pellets, wood waste and other high-calorie biomass materials are usually needed. Raw materials are mixed and granulated.
RICHI coffee pellet mills are simple and solid machines, with high reliability and very low maintenance costs. It is mainly used in commercial production with the features of long working life, high output and low consumption.
Capacity: 0.6-10T/H
Price: 10,000-100,000 USD
Application: Used to process coffee pellet fuel, coffee waste recycling pellet, coffee grounds pellets, coffee bean husk pellets, coffee grounds fuel pellets, etc.
Suitable customers: Customers from Brazil, Colombia, Mexico, Guatemala, Kenya, Ethiopia, Tanzania, India, Indonesia, Vietnam and other countries rich in coffee beans, as well as some coffee manufacturers.
Features Of coffee pellet machine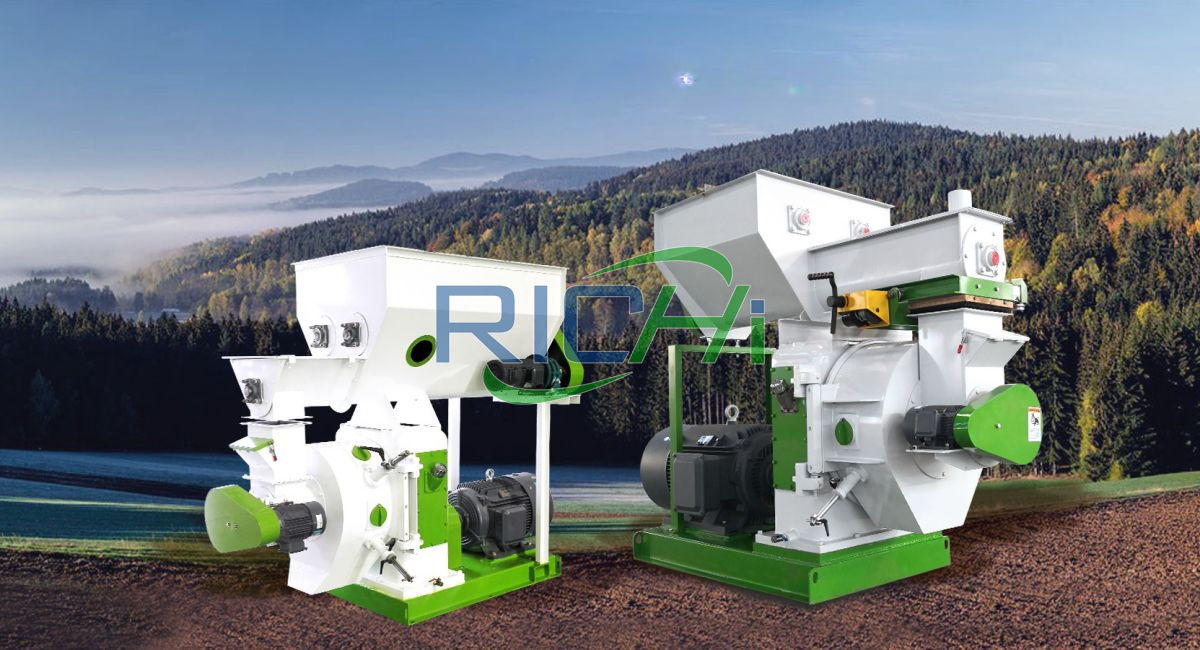 The coffee waste biomass pellet mill is a compact workhorse that just keeps running. Its rugged construction and proven design mean it can keep up with even your most demanding applications.
Whatever pelleting or densification challenges your face, the Pellet Mill has the answers.
It utilizes a modular gearbox that accepts a wide range of die sizes. For outstanding production flexibility, the Pellet Mill is the industry's go-to for general-line coffee residue pellet plants.
Less downtime, lower maintenance costs, and more effective use of power are necessities. That's why the coffee pellet machine is designed to make every dollar count.
It utilizes a single motor and a positive direct gear drive that boasts 98% power transfer for efficiency.
Its size and splash lubrication simplify installation while still delivering outstanding features like a replaceable quill flange and stainless steel pellet chamber.
The coffee pellet maker machine lends itself to manual and remote operation, making it ideal for a range of processes.
The coffee pelletizer machine is designed to keep your operation moving smoothly. Segmented die clamps come standard for quicker die changes, increasing the time your coffee pellet production line spends running.,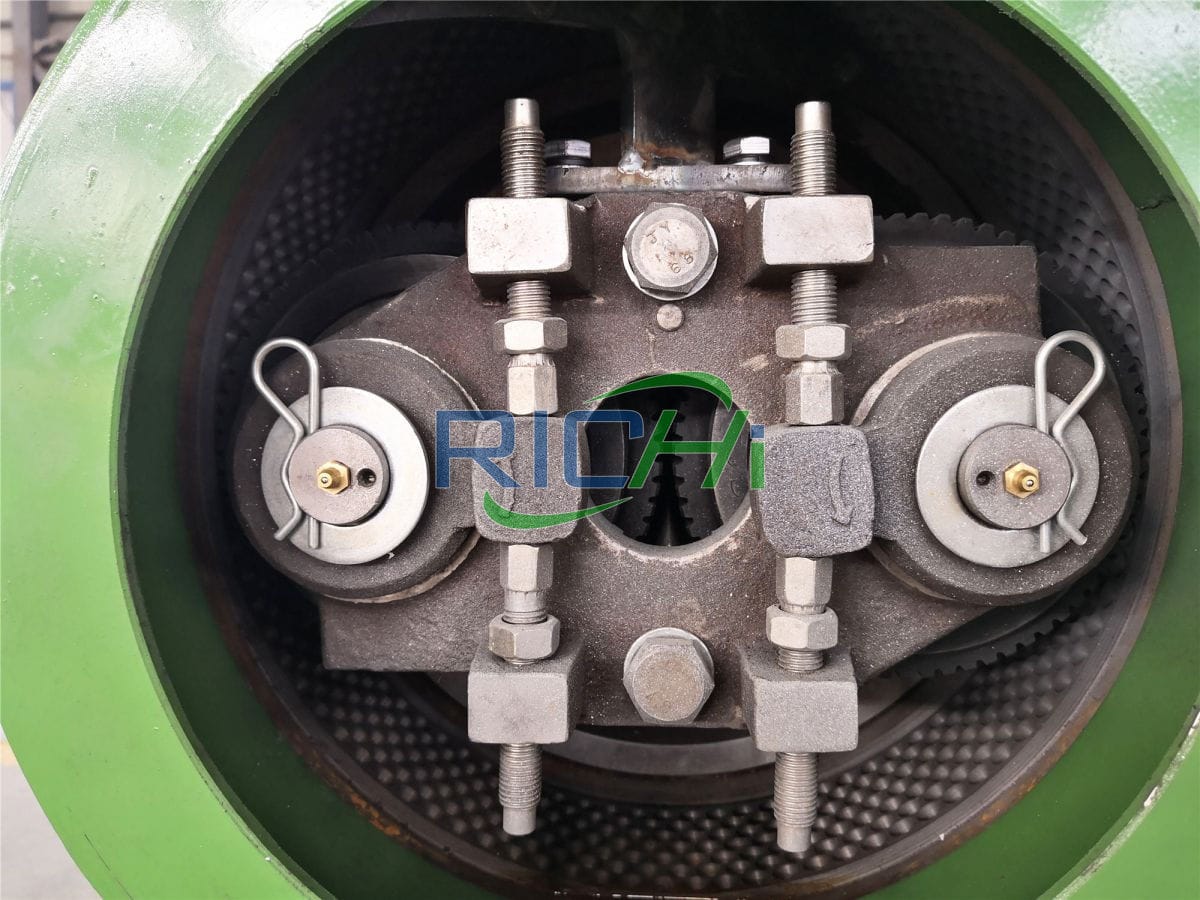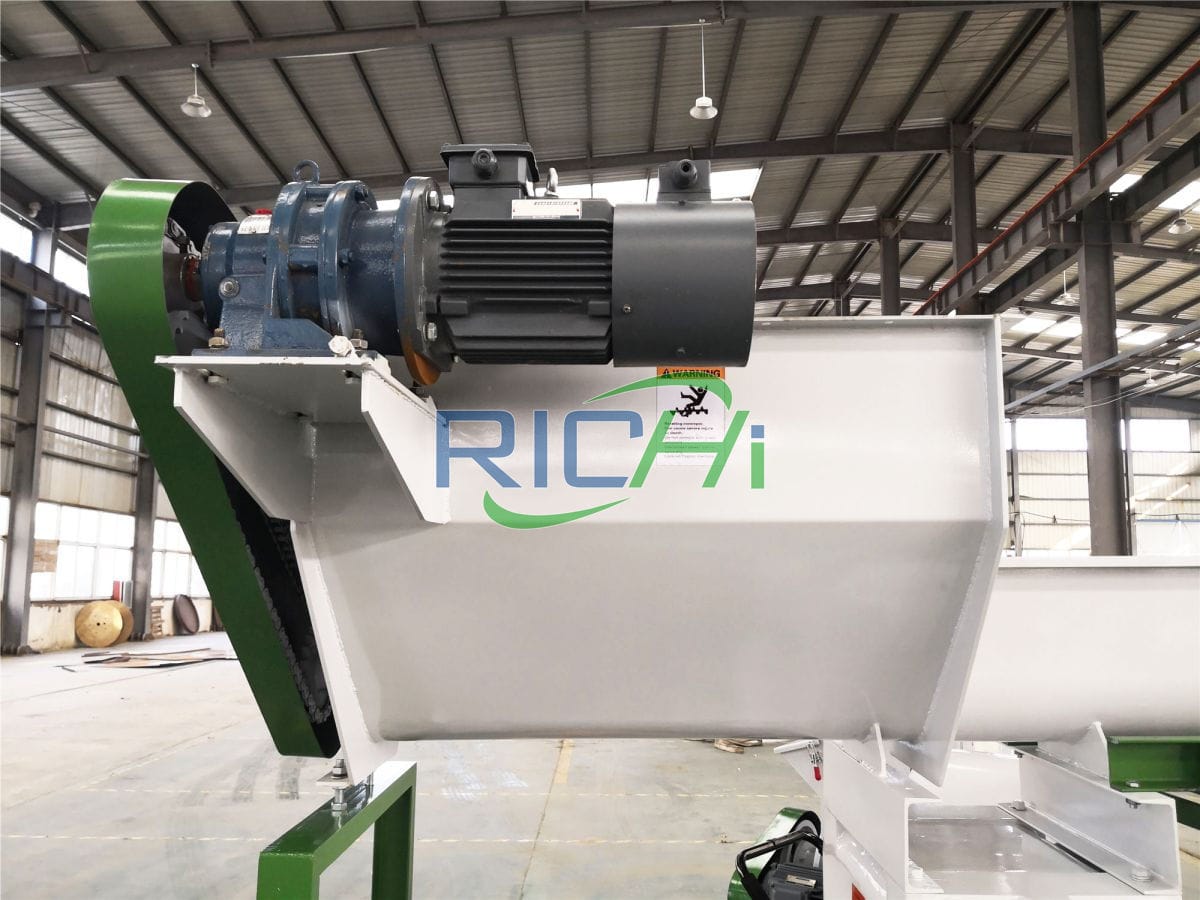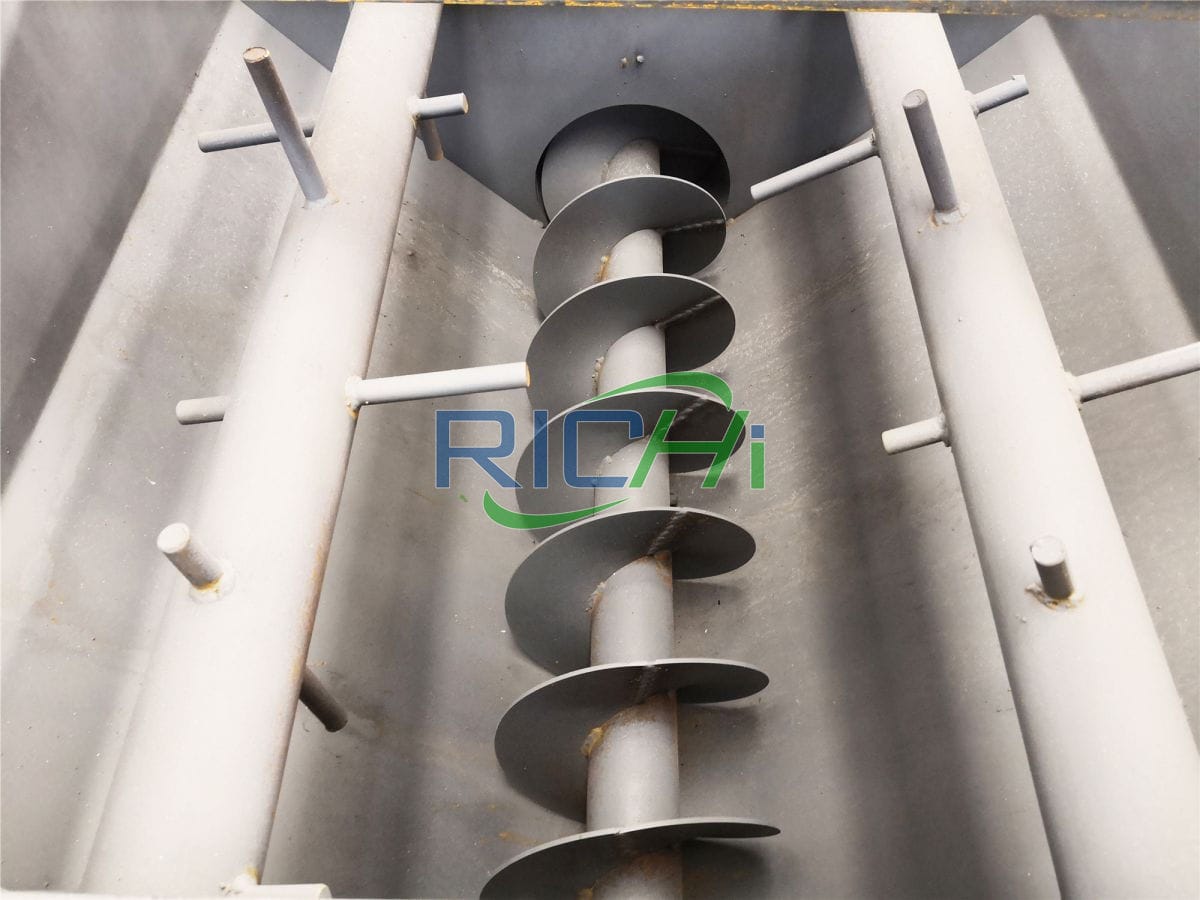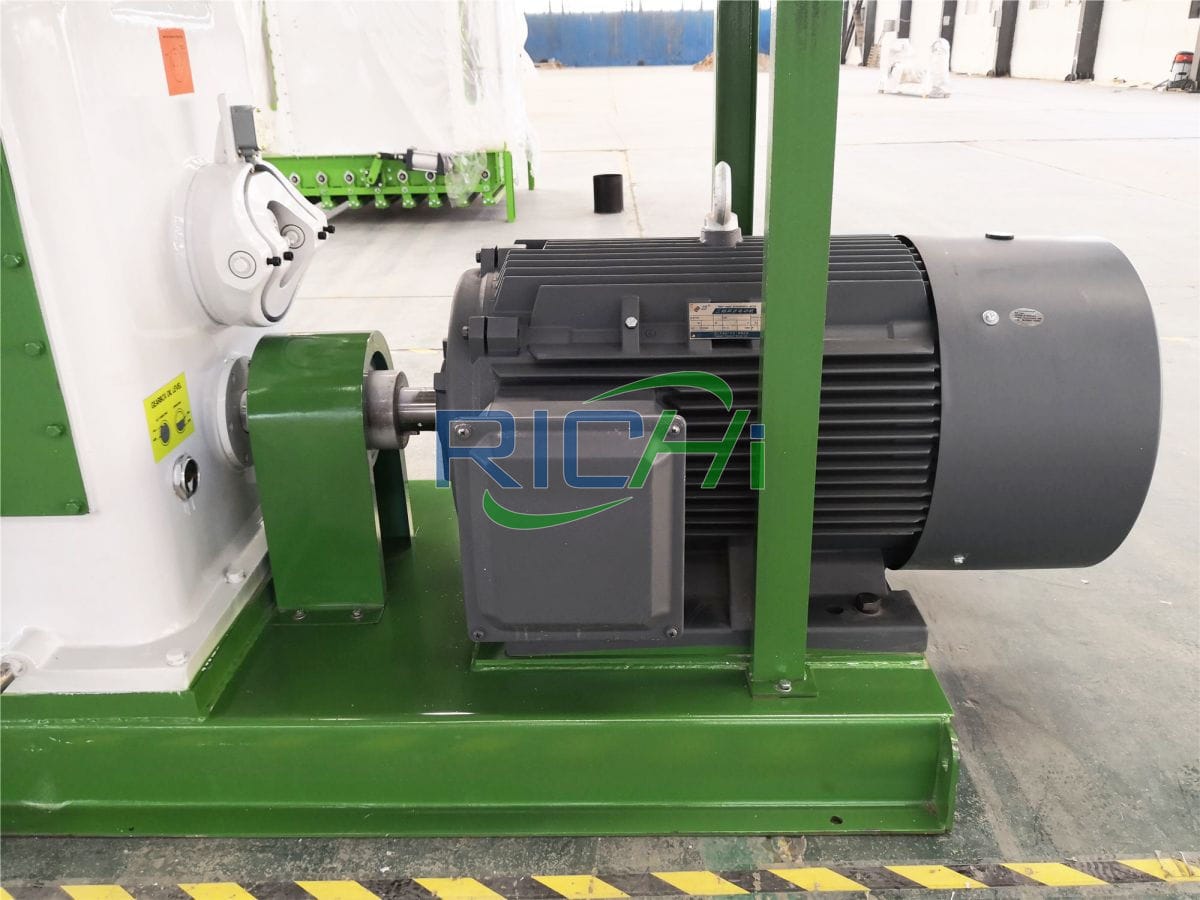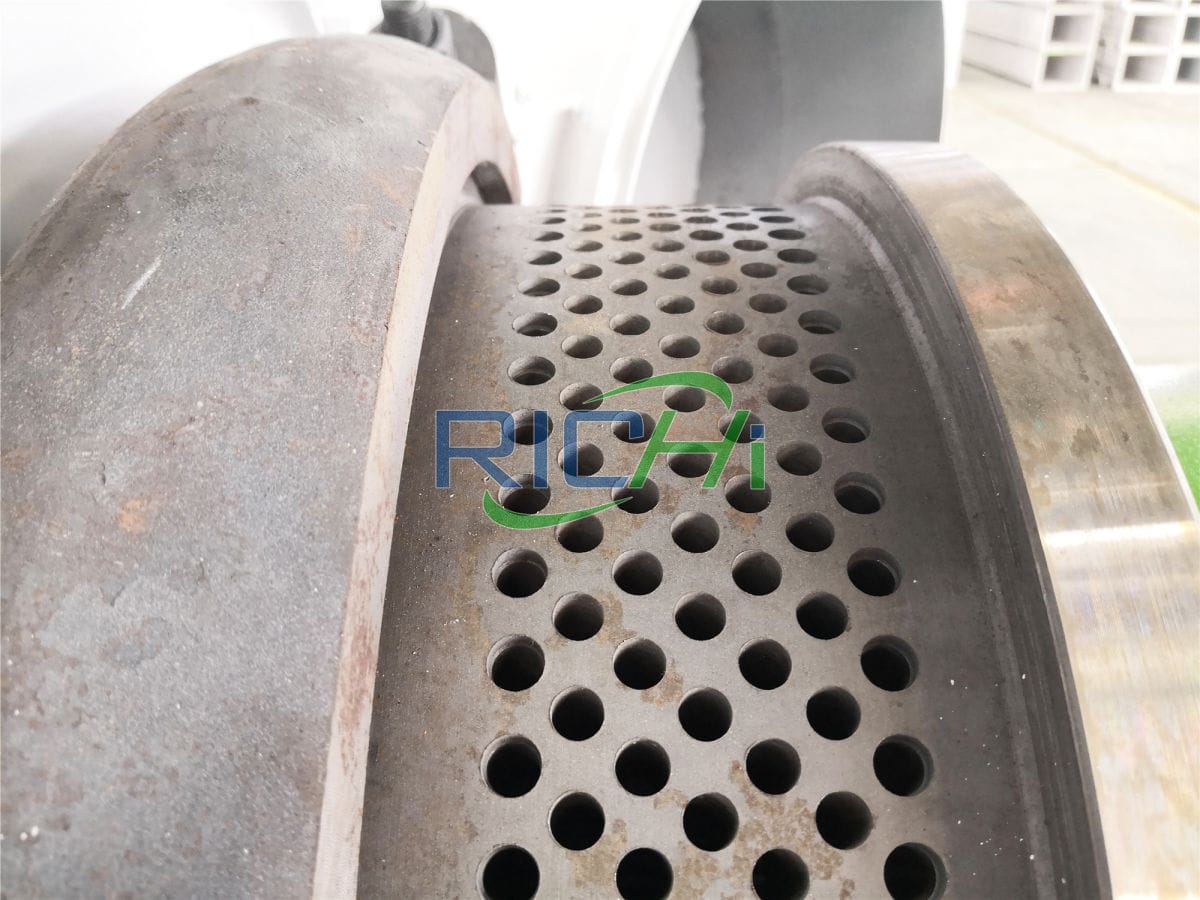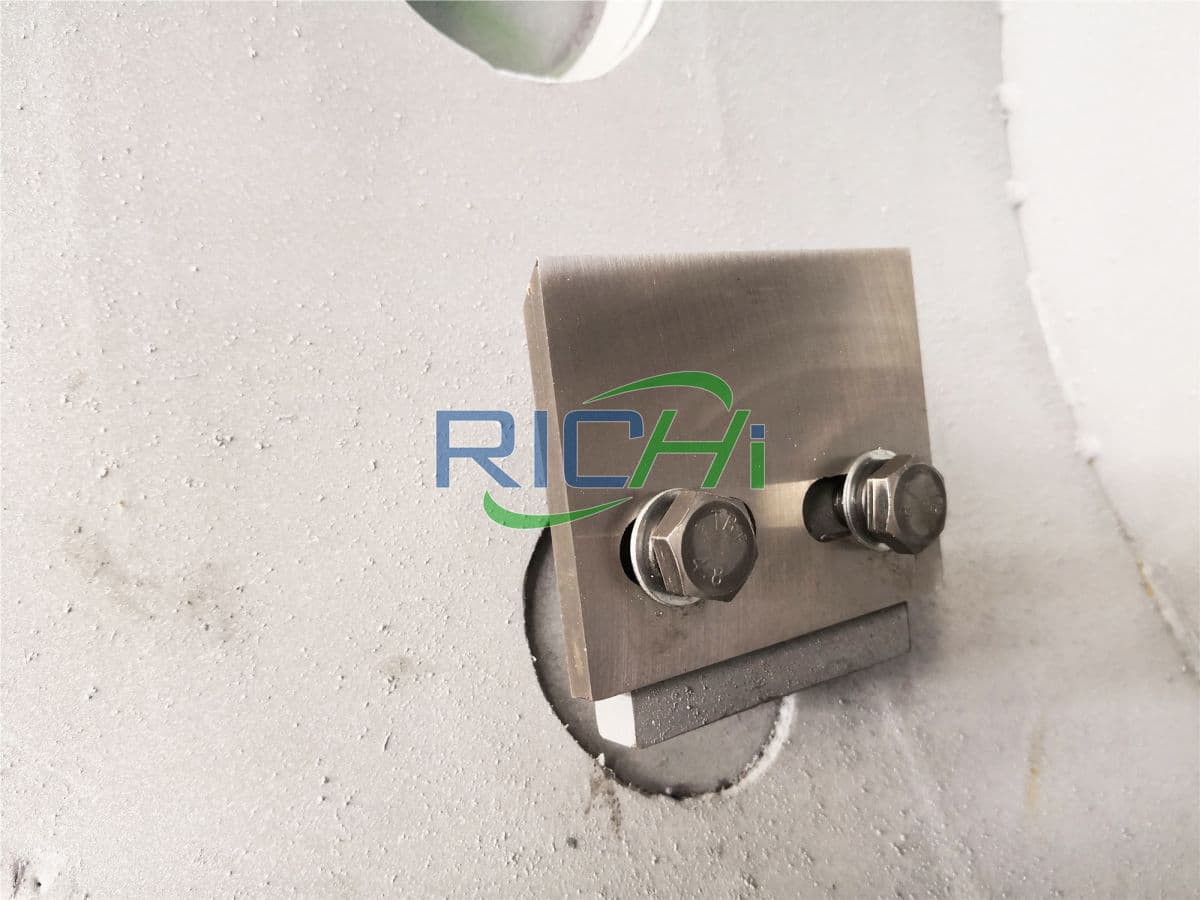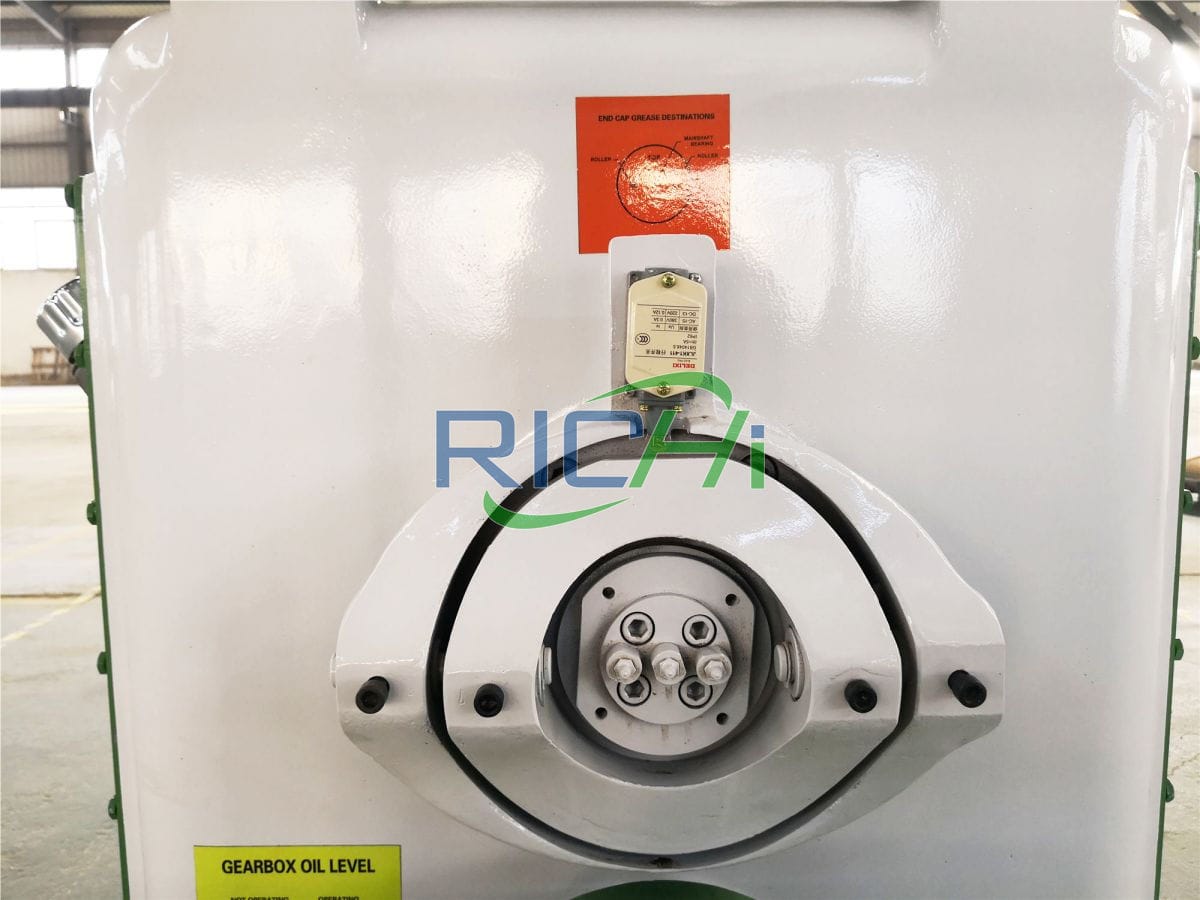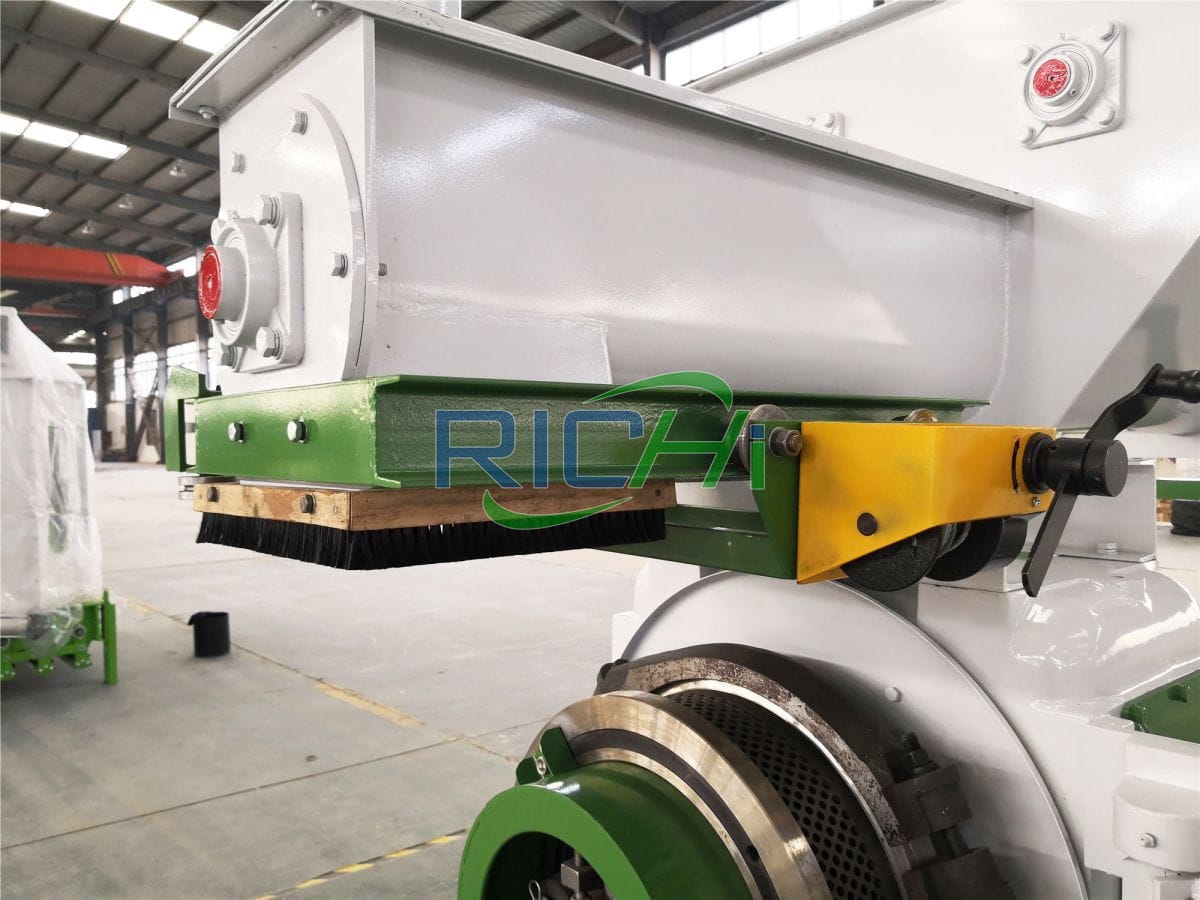 Advantages of coffee pellet machine
Overall reliability
Maximum efficiency
Ease of operation
Ease of maintenance
Lower operating costs
Wide range of die sizes,
die speeds and drive power
Reasonable cost
Pelleting Requirements of coffee pellet machine
In the coffee pellet fuel pelleting process, coffee residue raw materials usually pass through a cylindrical die hole.
The diameter of the die is generally not greater than 25 mm. The thickness of the die, that is, the length of the die hole, is not greater than 4 times its diameter.
There are usually three diameter sizes: 6mm, 8mm, and 10mm.
The moisture content requirement of raw materials is generally 12%~15%, and the particle size of raw materials is 1~5mm, which is most suitable for pelletizing.
Working Principle Of coffee pellet machine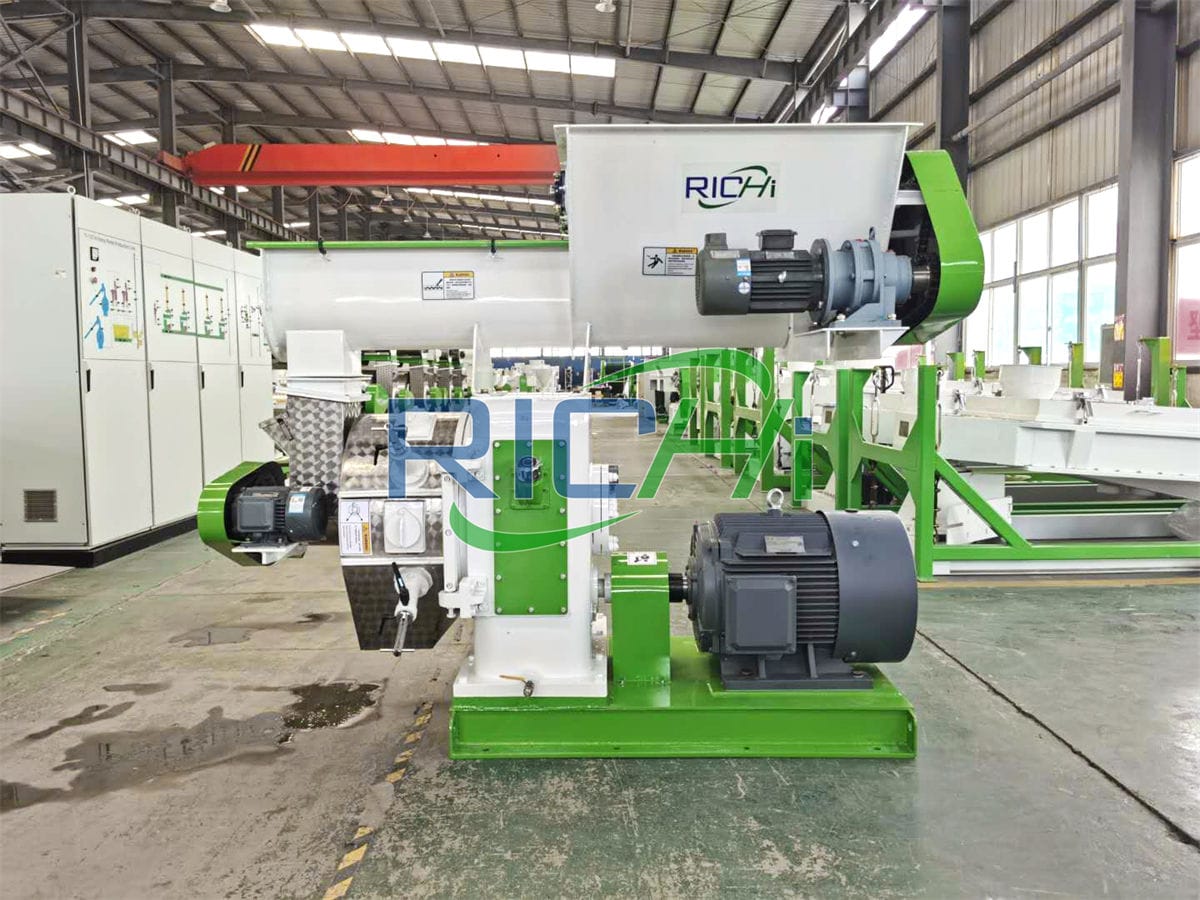 The ring-die coffee pellet making machine is mainly composed of motor, distribution box, feeding mechanism, gear box, safety device, pressing roller, die, ring die and other components.
The raw materials are collected and crushed to a certain particle size, the moisture content of the raw materials is adjusted as needed, and then solidified and formed directly. Its molding mechanism is that the core part of the coffee residue, the pressure roller, squeezes the coffee waste recycling raw material with a certain particle size at normal temperature.
Under the action of high temperature and high pressure, the lignin in the raw material begins to soften, the bonding force increases, and the cellulose begins to Through extension and deformation, adjacent particles engage and recombine, and are finally pressed into shape.
The coffee waste pelleting technology only requires two steps: crushing and compression, it has the advantages of simple mechanism, small size, light weight, and low cost.
Technical Parameters Of coffee pellet machine
| Model | Main Power(kw) | Anti-caking Feeder(kw) | Capacity |
| --- | --- | --- | --- |
| MZLH320 | 37 | 1.5 | 300-400 kg/h |
| MZLH350 | 55 | 1.5 | 500-700 kg/h |
| MZLH420 | 90 | 1.5 | 1-1.2 t/h |
| MZLH520 | 132 | 2.2 | 2-2.5 t/h |
| MZLH768 | 250 | 3 | 2.5-4 t/h |
| MZLH858 | 280 | 3 | 3-5 t/h |
coffee pellet machine Projects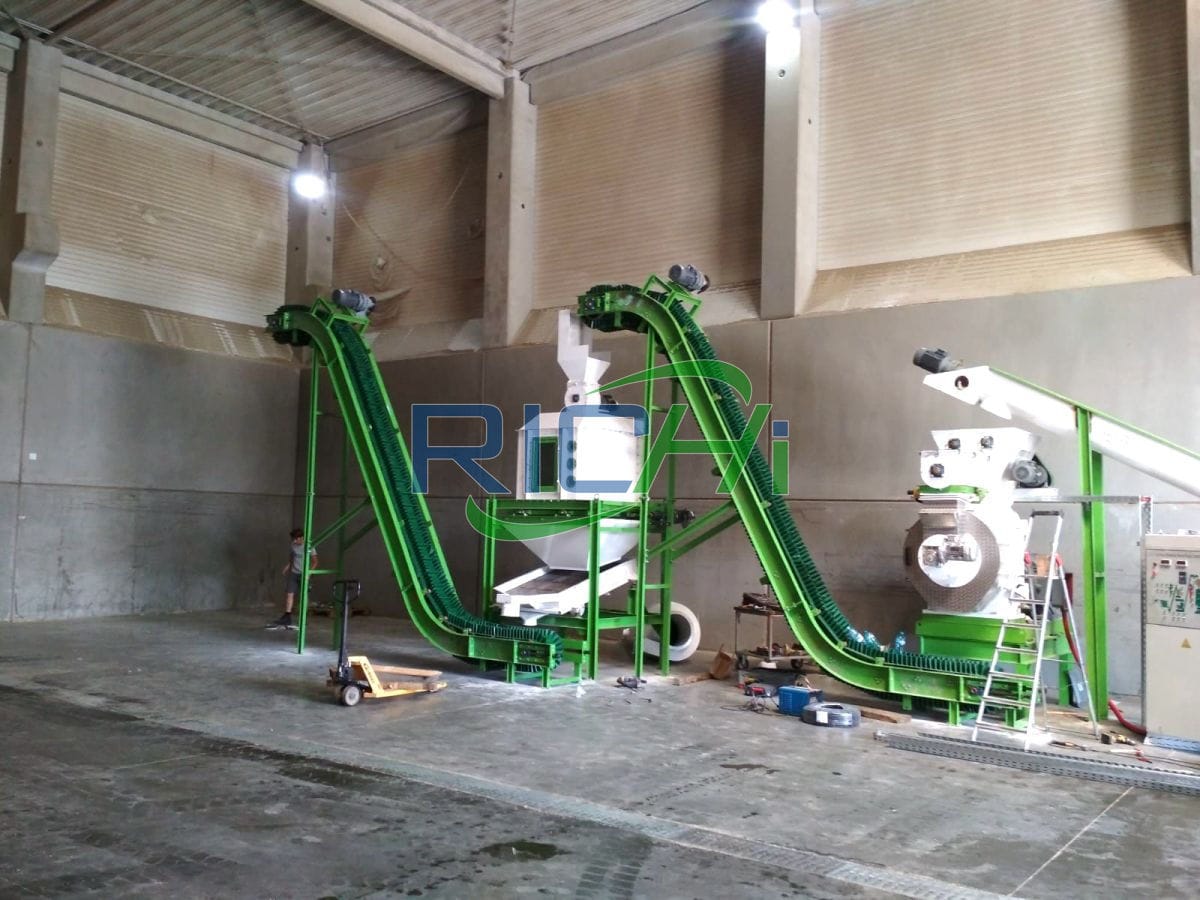 coffee pellet machine line in Brazil
project date: 2020.09.04
Pellet Size: 6mm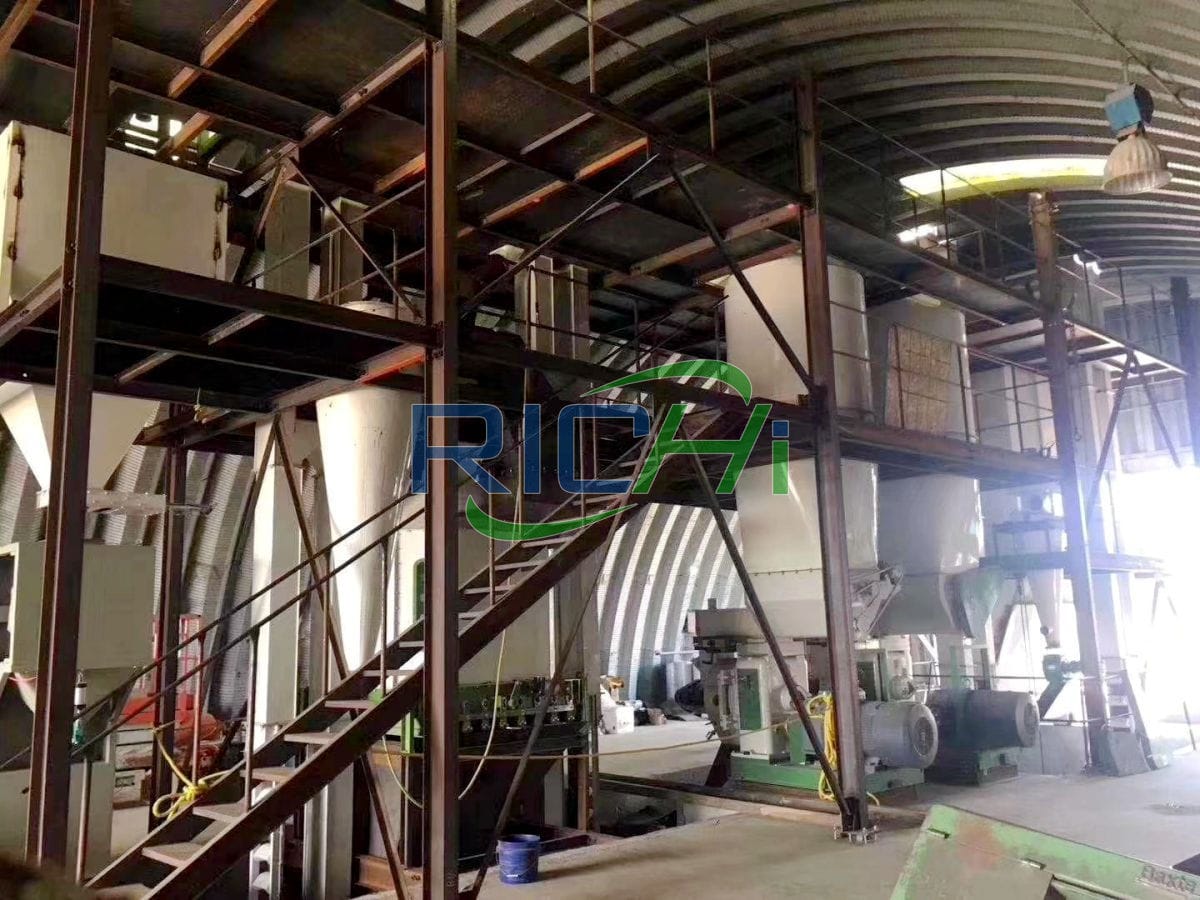 coffee pelleting machine in Indonesia
project date: 2021.9.25
Pellet Size: 8mm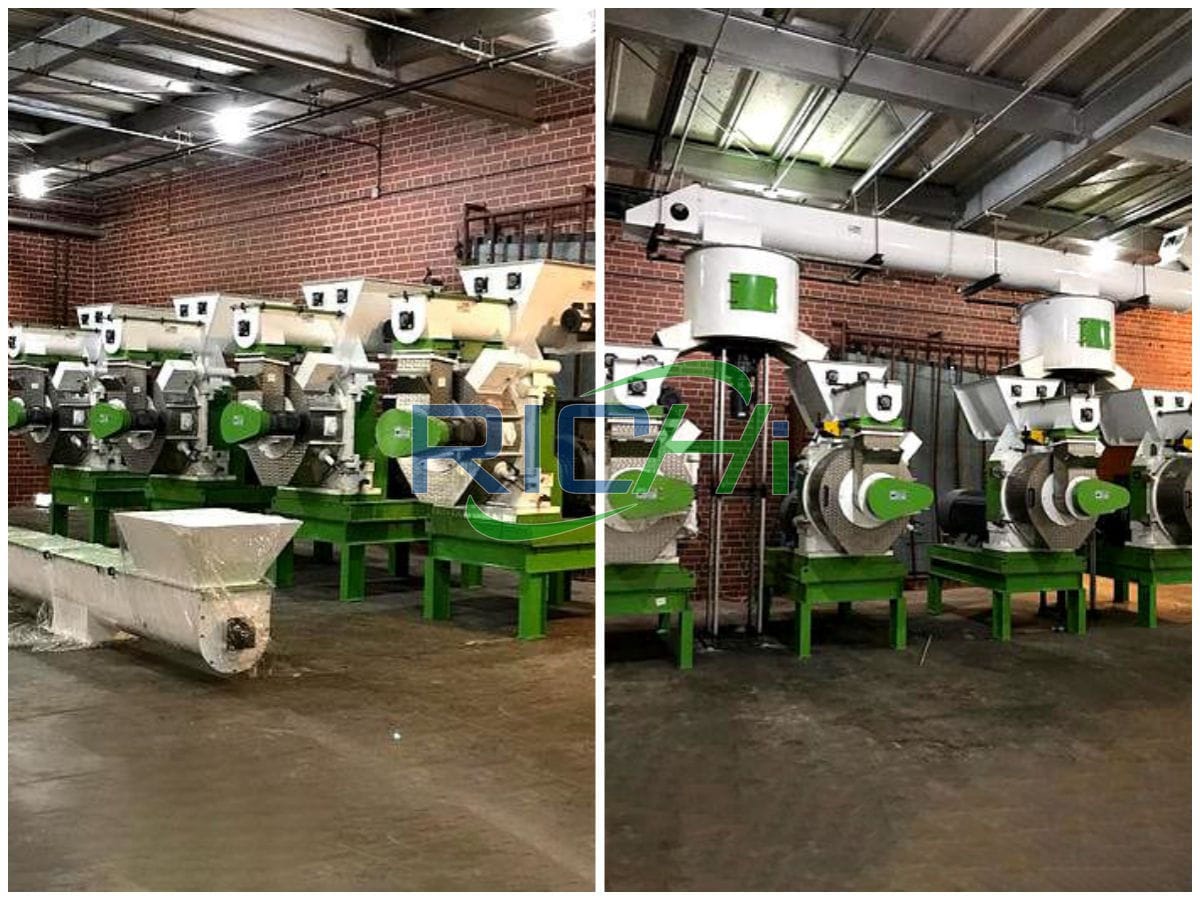 coffee pellets making machine in Mexico
project date: 2020.10.17
Pellet Size: 6-8mm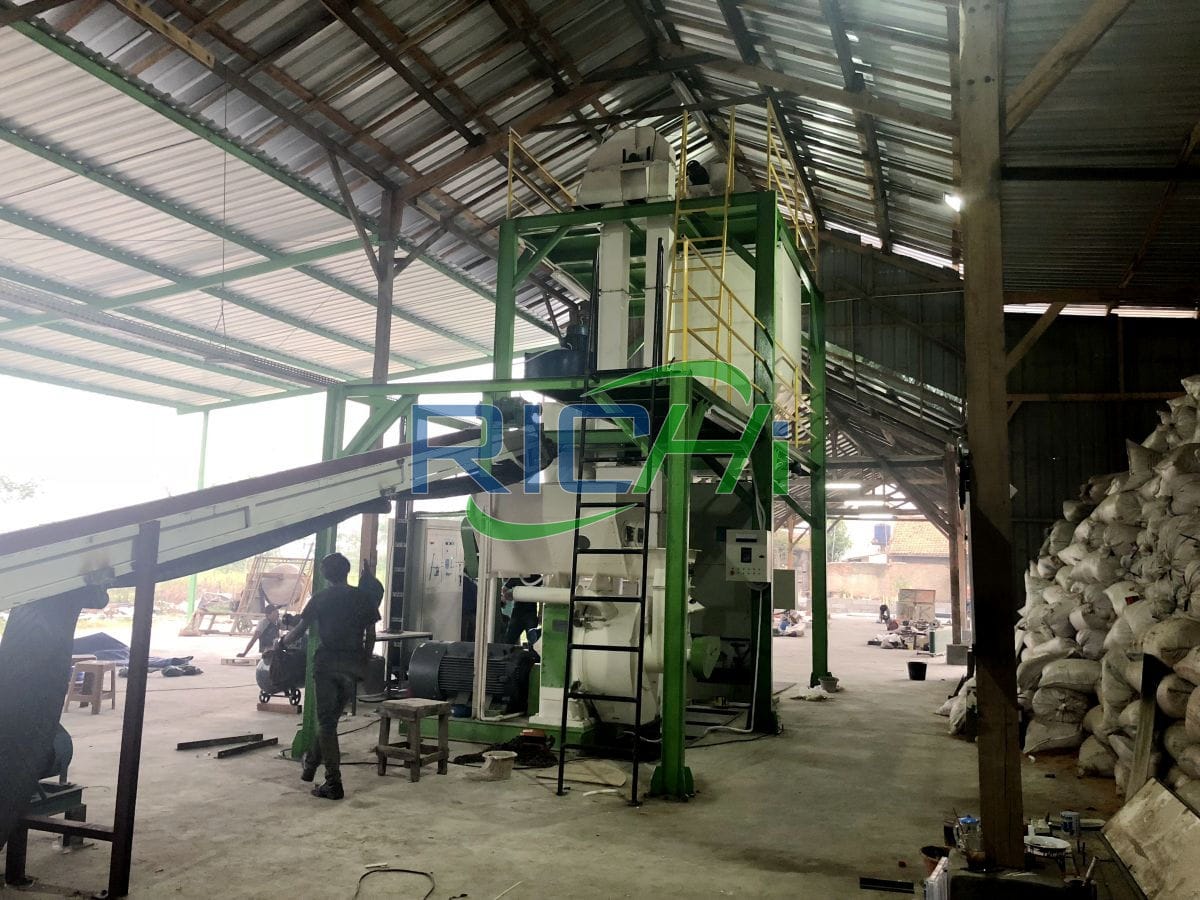 coffee pellet machine plant in Vietnam
project date: 2020.06.18
Pellet Size: 8-10mm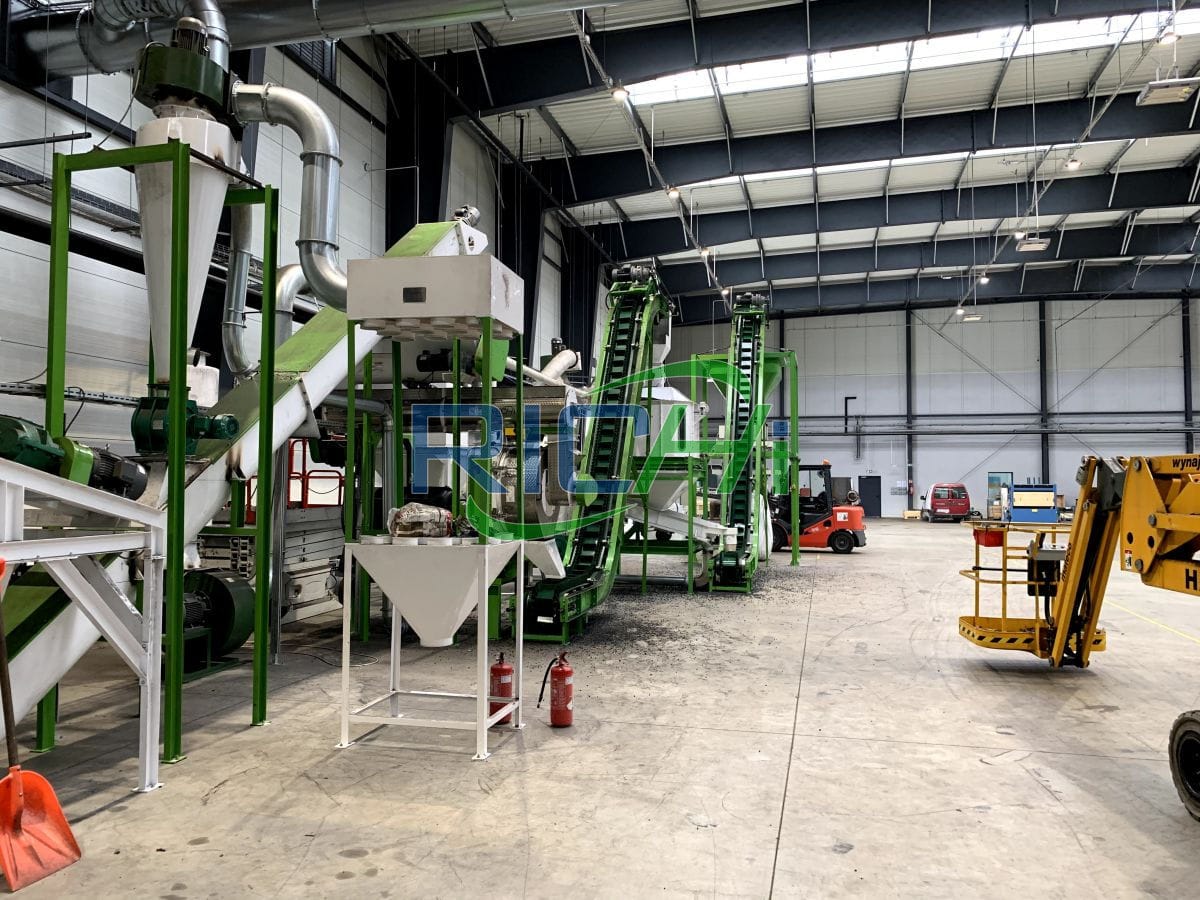 coffee pellet mill line in Kenya
project date: 2023.07.10
Pellet Size: 6-10mm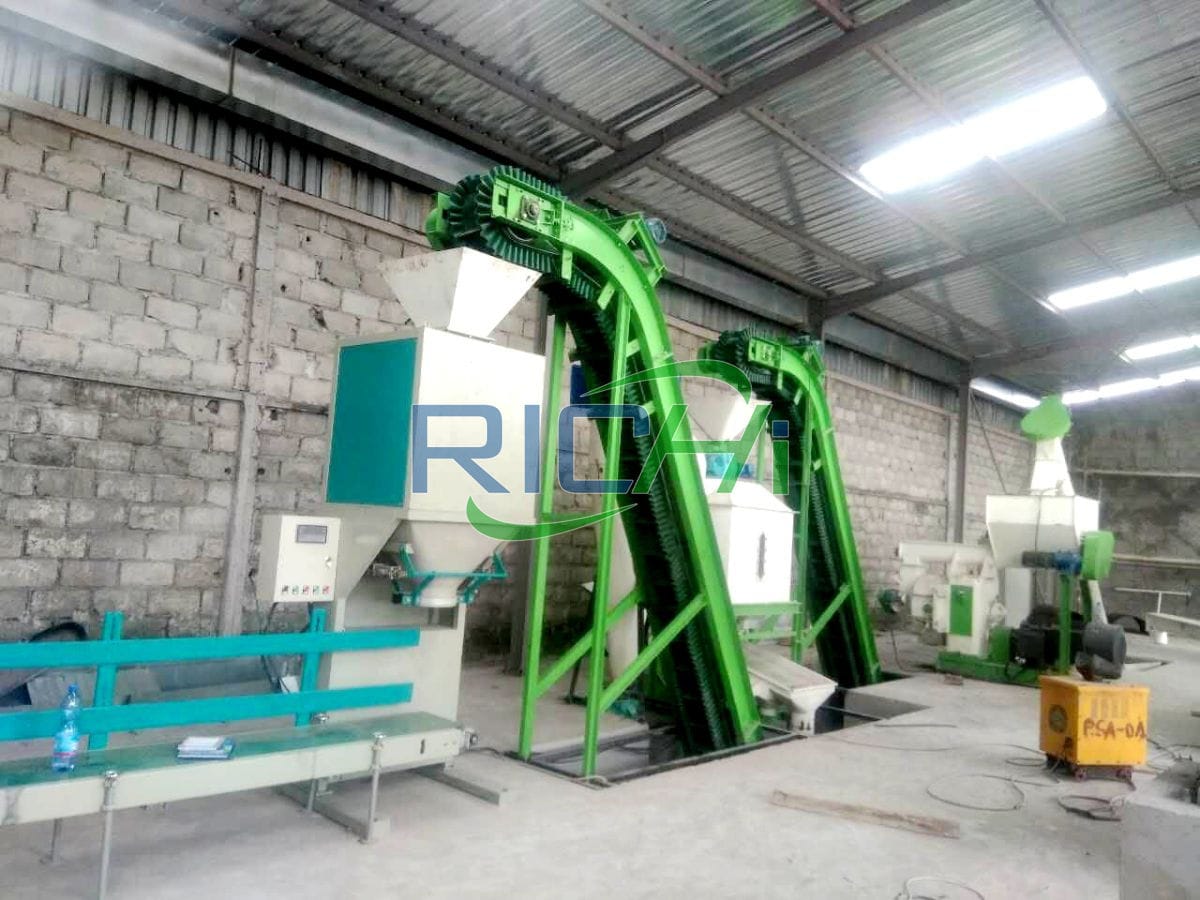 coffee pellet mill in Ethiopia
project date: 2020.07.21
Pellet Size: 8-10mm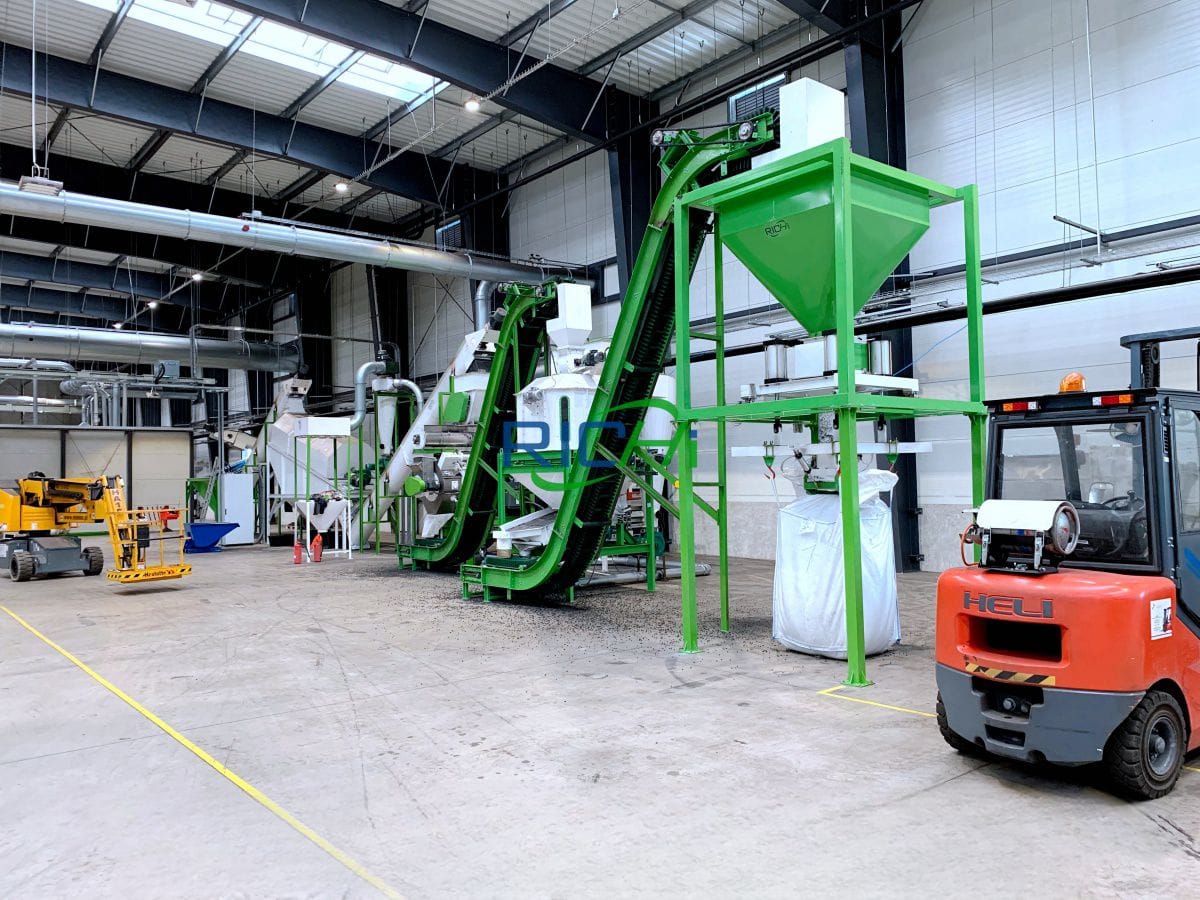 coffee pellet plant in Tanzania
project date: 2019.05.19
Pellet Size: 8mm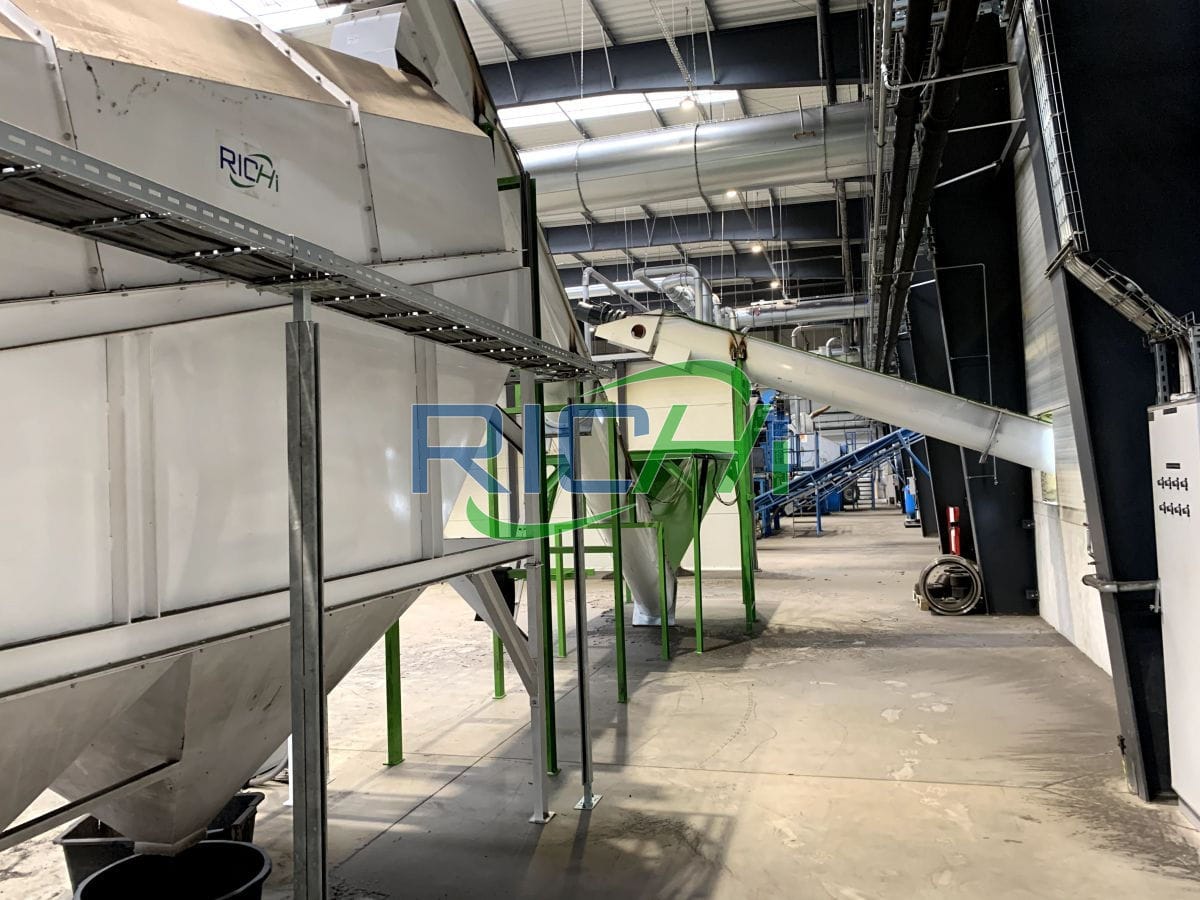 coffee pellet machine in Colombia
project date: 2022.07.22
Pellet Size: 8-10mm
How to choose coffee pellet machine?
When it comes to a coffee granulator, there are multiple aspects to consider.
First of all, from the perspective of product structure, a high-quality coffee pellet machine should have an advanced granulation system. The granulation system should be made of high-strength materials that can effectively compress coffee remains raw materials into pellets.
At the same time, the temperature and humidity during the granulation process must be guaranteed to make the particles more compact and have higher combustion efficiency.
Product selection: When selecting a fuel pellet making machine for coffee fuel pellets, you need to make a selection based on actual needs and budget. Generally speaking, the appropriate model should be selected based on factors such as production scale, raw material type, and production environment. At the same time, pay attention to choosing products with reputable brands and guaranteed after-sales service.
Product advantages: A high-quality multifunctional coffee pellet machine should have the advantages of high granulation efficiency, good pellet quality, low production cost, easy operation, and easy maintenance. In addition, the sustainability and environmental performance of the product should also be taken into consideration.
Usage scenarios: The coffee pellets making machine has a wide range of usage scenarios and can be used in agriculture, industry, energy and other fields. When selecting products, factors such as the type of raw materials, production scale, and energy requirements in the actual application scenario need to be considered to ensure that the selected products can meet actual needs.
In short, when choosing a coffee fuel pellet making machine, you need to comprehensively consider product structure, performance, usage scenarios and other aspects to ensure that the selected product can meet actual needs and bring good economic and environmental benefits. (Find RICHI on YouTube)
What's coffee pellet?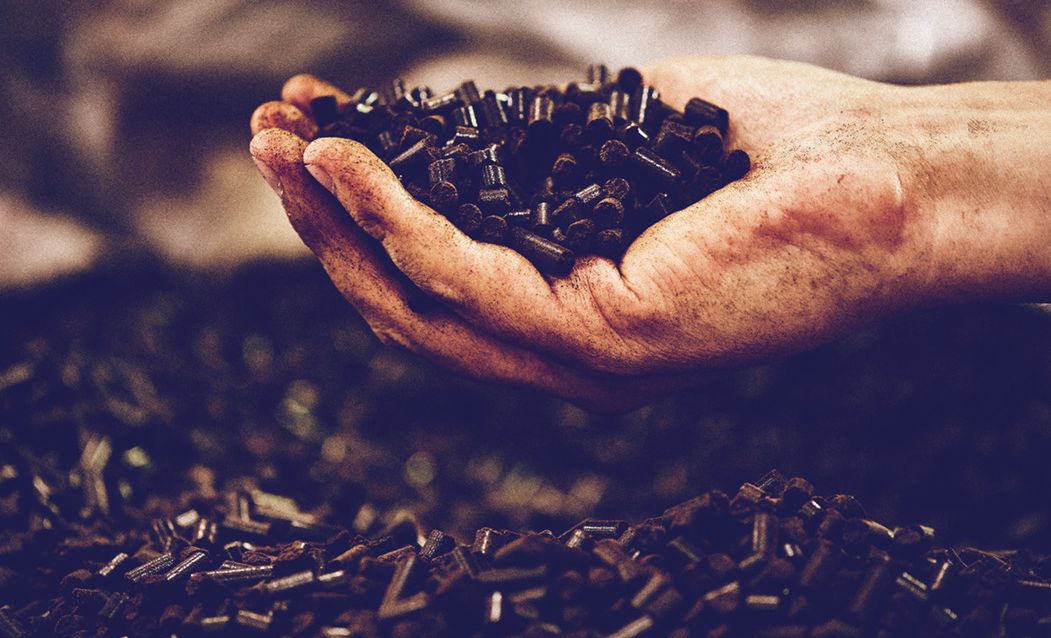 Coffee pellets are a new type of fuel, mainly using coffee shells, wood waste, etc. as raw materials. After processing, it can be used as a renewable energy source to provide fuel for drying fresh coffee fruits and tea leaves.
It can also be made into parchment paper for packaging green coffee beans.
According to the needs of different customers and the different types of coffee waste actually used, the uses of the granules will vary, and some customers will process coffee granules to process feed or organic fertilizer.
If this is also what you need, please visit our animal feed pellet machine and organic fertilizer pellet machine pages respectively to view product details.
This page will explain in detail the coffee pellet machine that processes coffee pellet fuel.
Why invest in coffee pellet production business?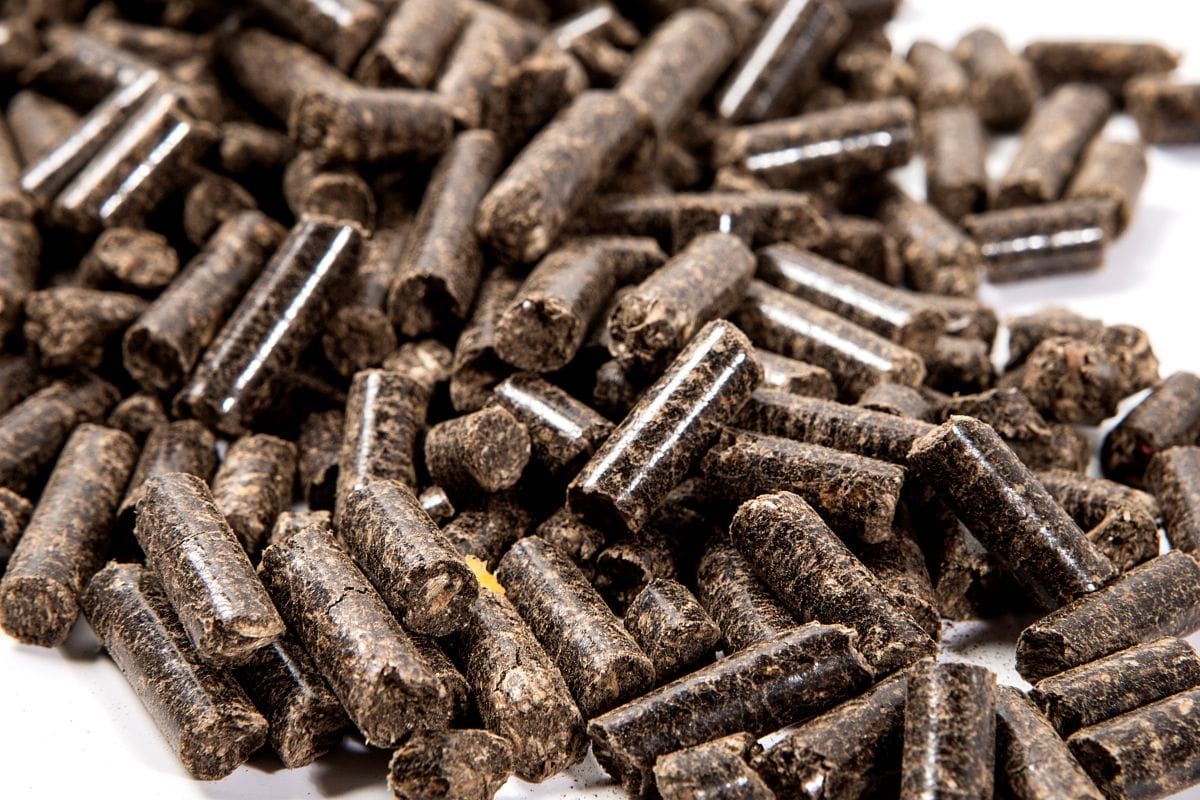 More than 2 billion cups of coffee are consumed worldwide every day, and most of the coffee grounds are thrown away, with 6 million tons sent to landfills every year. Decomposing coffee grounds releases methane into the atmosphere, becoming a greenhouse gas with a global warming potential 86 times greater than carbon dioxide.
The original intention of producing coffee grounds and coffee shell pellet fuel is to allow coffee companies to reuse hundreds, thousands, or even tens of thousands of tons of coffee shell waste every production season. Coffee remains pelletizing also reduces volume by a 40 to 1 ratio, saving transportation expenses.
Coffee pellet fuel has the characteristics of high calorific value and high density, and is easy to store and transport. The solid and gas emissions after combustion are far lower than those from coal combustion. In recent years, as new energy fuels such as coffee grounds fuel pellets have become the mainstream of the energy market, the production and operation of coffee pellet fuel from coffee shell waste can further enrich the coffee industry.
Complete coffee pellet machine System Construction
The complete equipment process of the fuel coffee pellet production line includes: crushing, drying, granulating, cooling, and packaging. Generally speaking, in a simple coffee biomass pellet production line, 3-5 people can complete the process from crushing to packaging. Large-scale coffee pellets production needs to be determined based on the actual equipment configuration and degree of automation.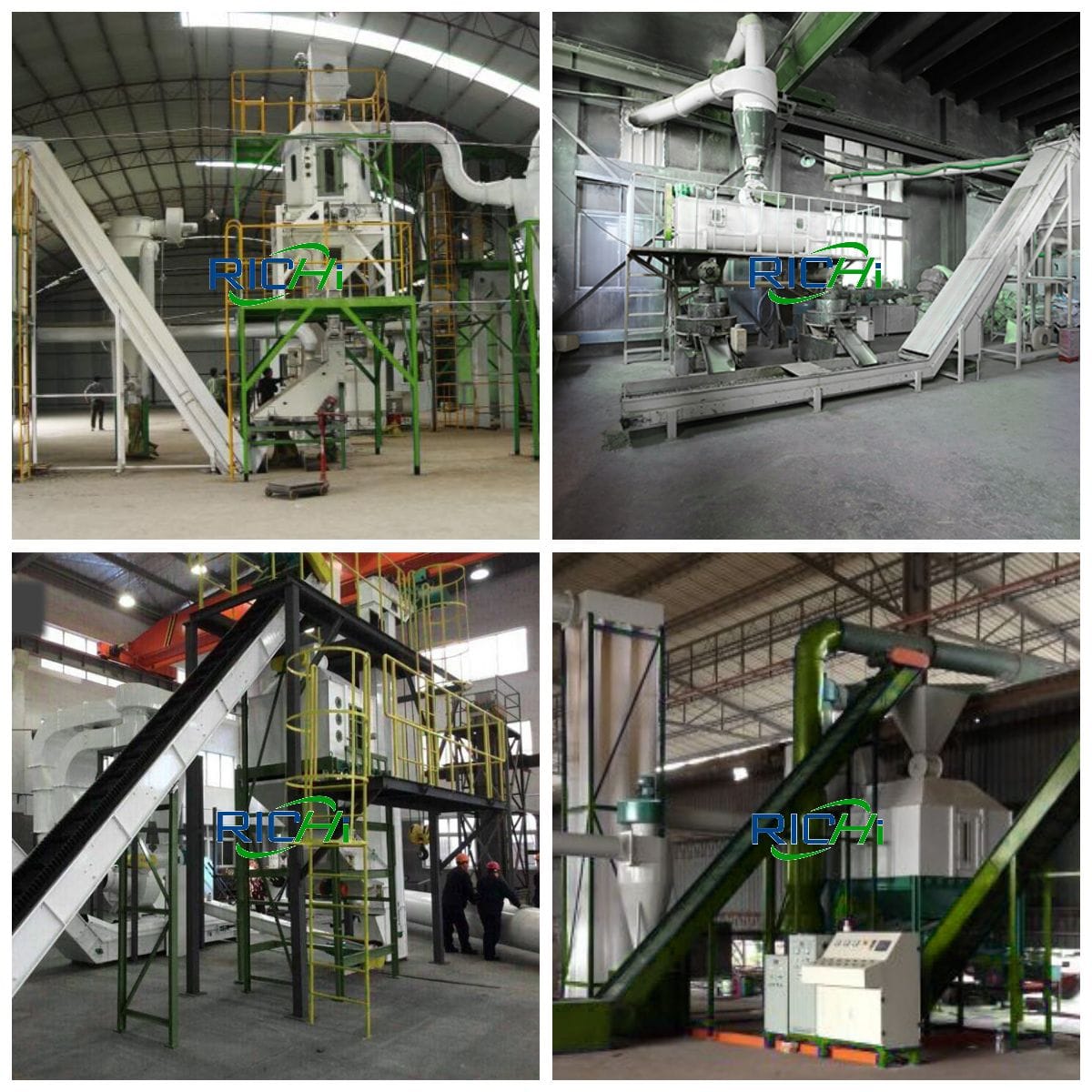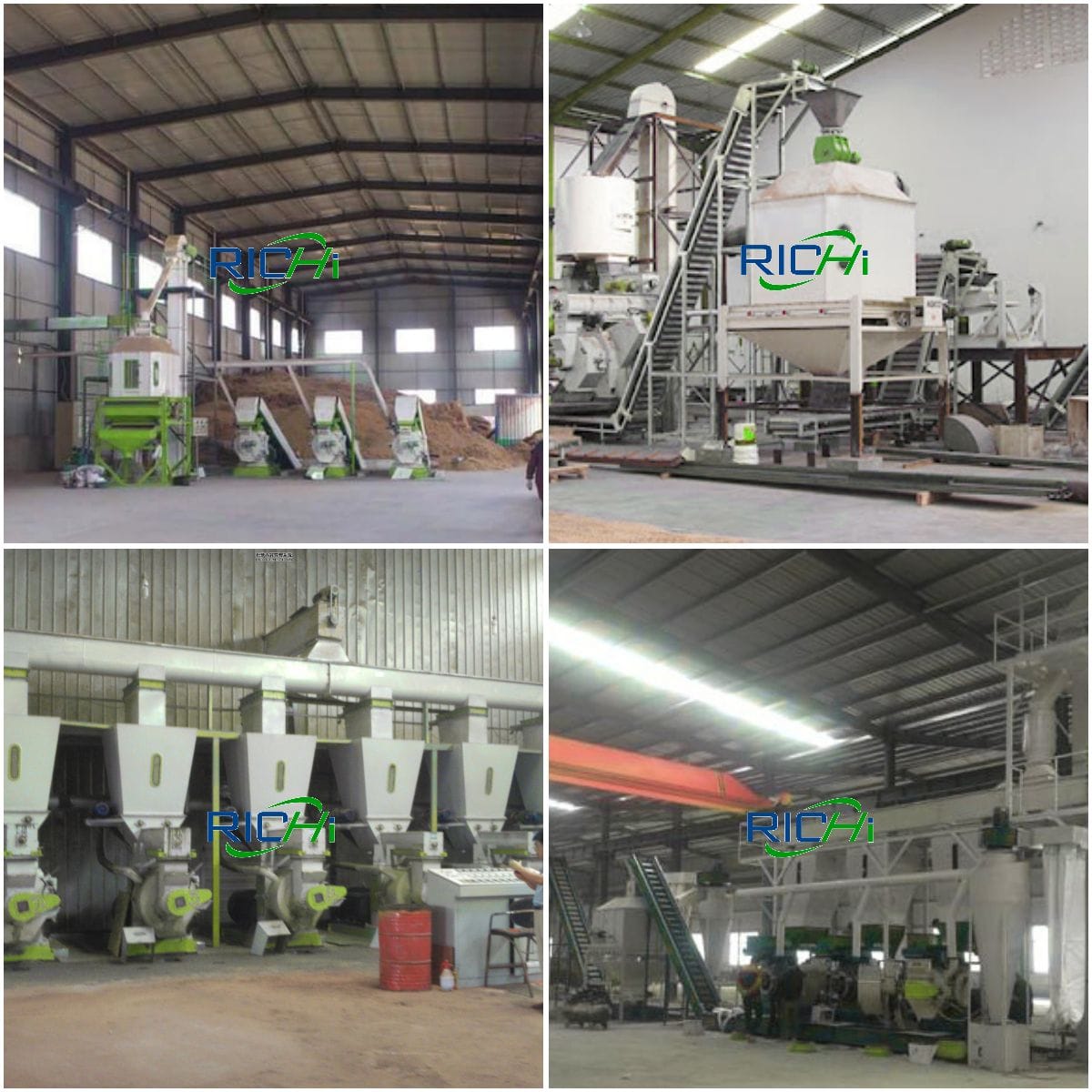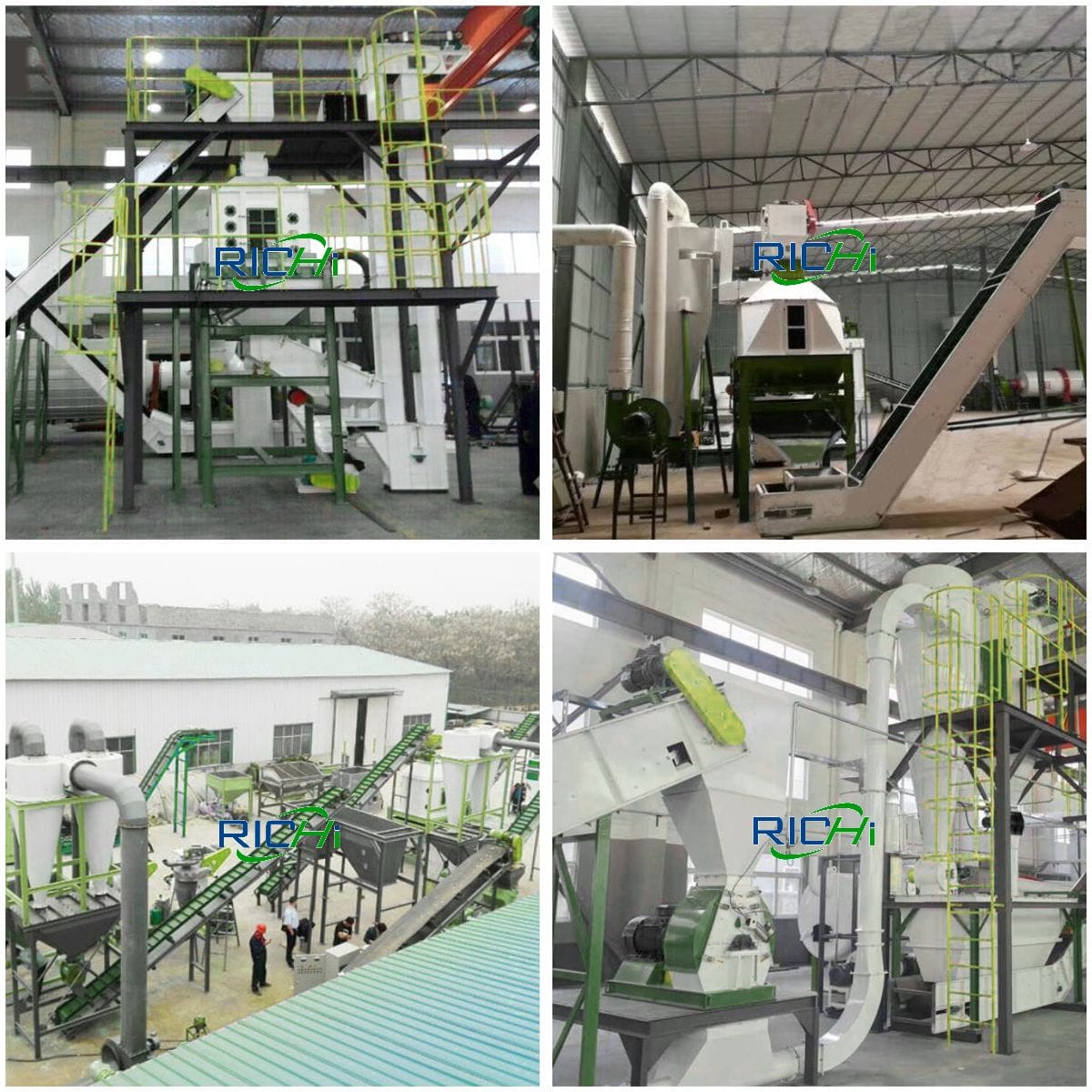 01

Coffee pellet production process design

The process of making coffee pellets in biomass pellet plant consists of the following steps.
The moisture content of coffee residues should be from 10% to 15%. If it is more than this amount, you will first need to dry it to make pellets of high quality.
Coffee ground is already in its grounded form so it generally does not need to be crushed. However, if you are using coffee husks you should crush it in a hammer crushing machine to reduce its size as much as possible. Crushing the raw material is necessary to make it suitable for the coffee pellet machine.
Coffee pellet machine has two important parts called dies and rollers that play a crucial role in giving raw material a particular shape and size according to your demands and needs. You can create pellets of different diameters and lengths through this machine.
After bearing lots of pressure, pellets that come out of the coffee pelletizing machines have a high temperature. This temperature must be reduced before these pellets are packed to be sold in the market. Temperature is either by spreading pellets in an open area or by using a cooler.
Finally, pellets are packed either manually or through a machine. Packets used should have your brand name and logo. It is better to use waterproof bags or packets so that pellets do not get damaged by coming in contact with water.
02

Supporting Equipment For coffee pellet machine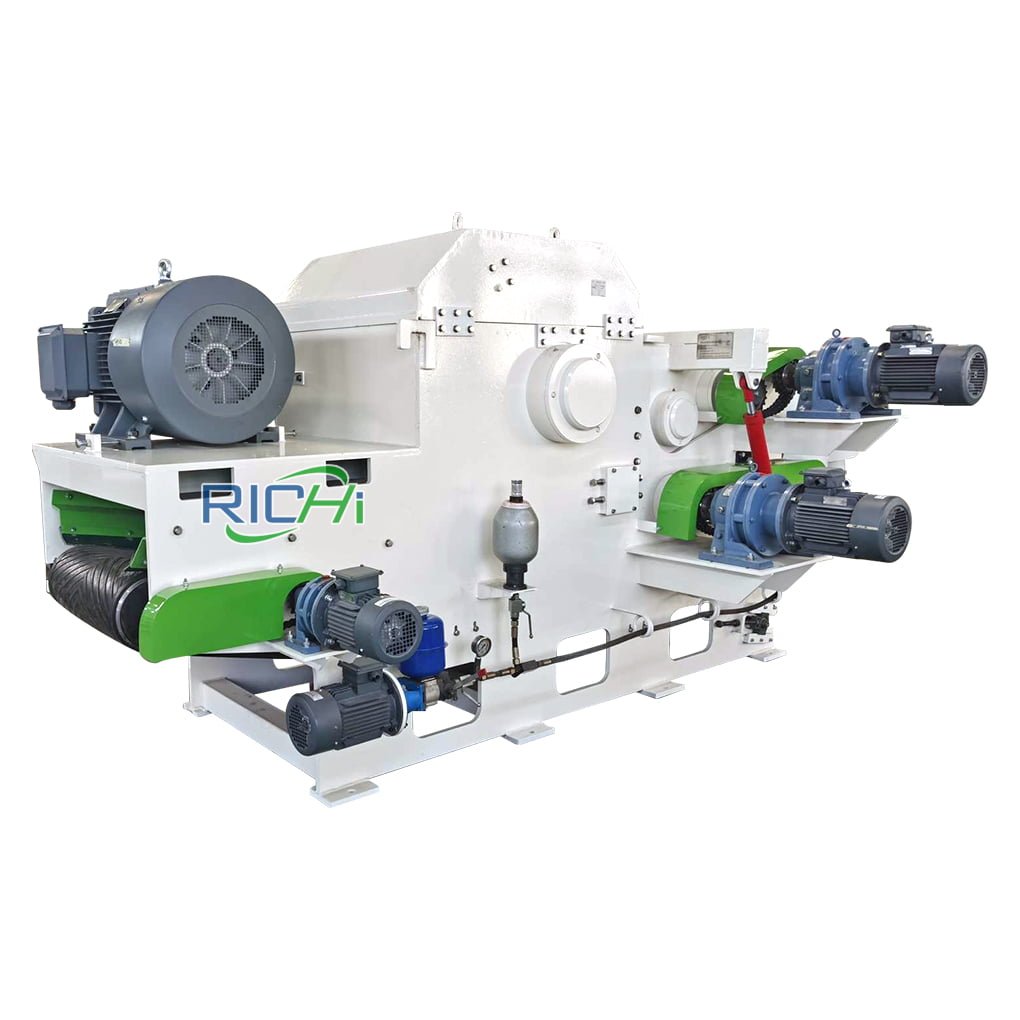 Chipper Machine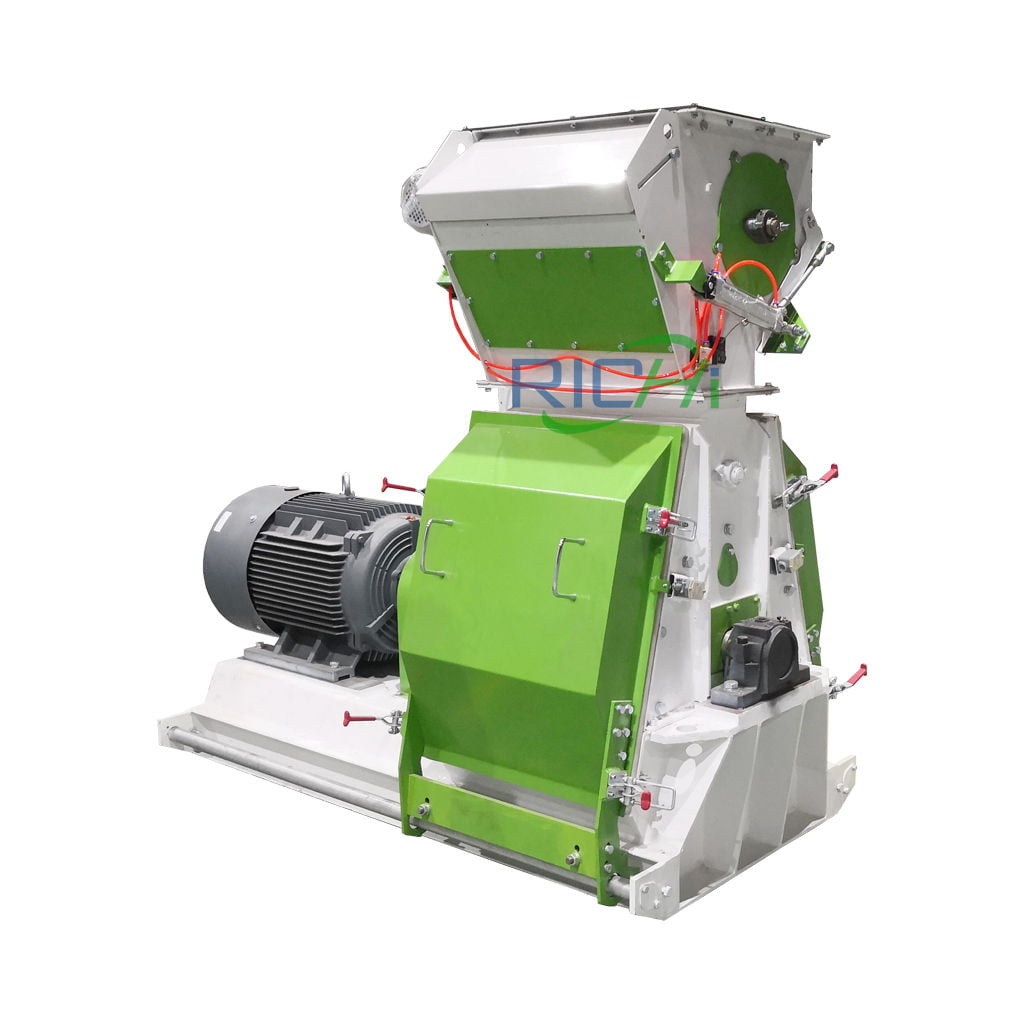 Hammer Mill crusher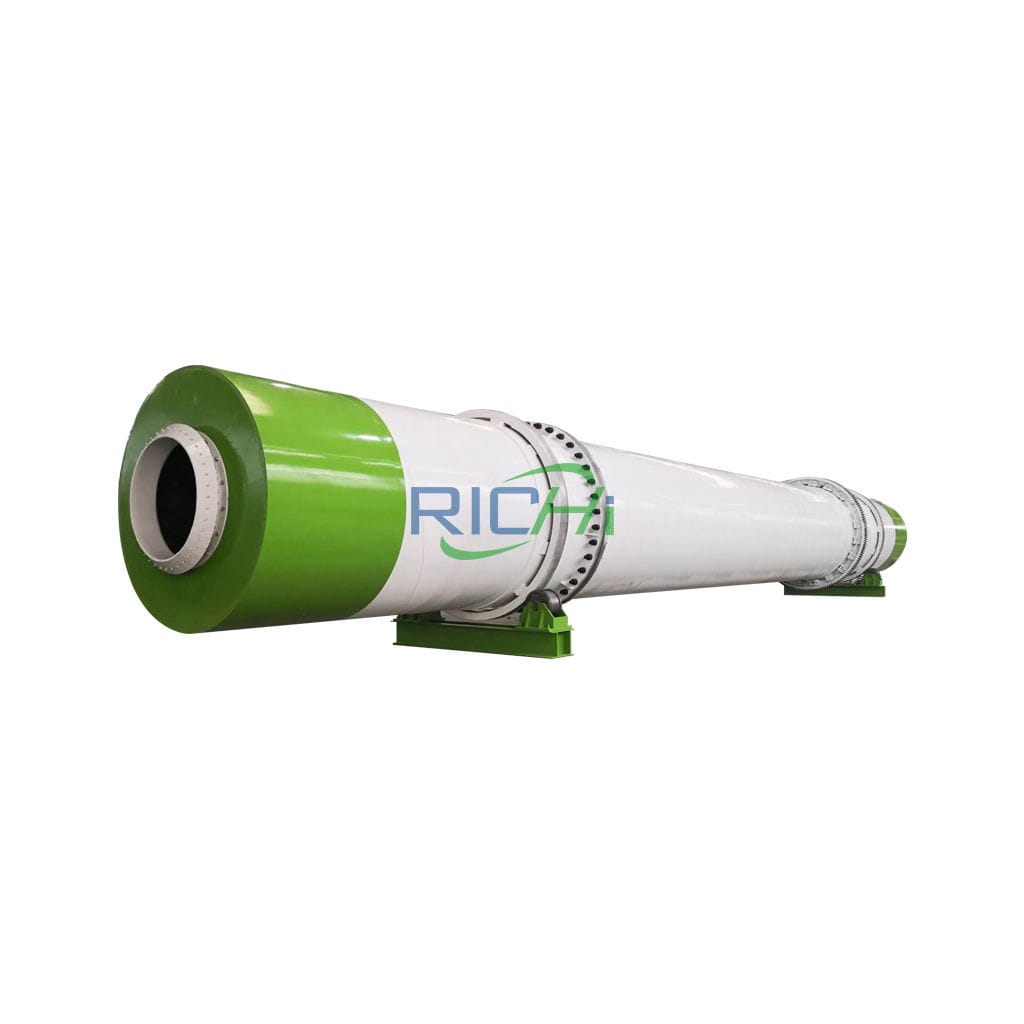 coffee waste Dryer
Tips on Stating coffee pellet manufacturing Business
Coffee pellet fuels, as a kind of environmental protection renewable boiler fuel, is mainly used to replace coal, natural gas. Biomass coffee pellets making business attracts more and more investors with the development of biomass fuel industry. So, if you are also planning to start coffee pellet production business, what should be paid attention to?
Investment
If the workshop of your coffee pellet machine line can be leased, try to lease one since it can directly reduce a large part of the expenditure. If there is no suitable workshop, it is also a large amount of expenditure to find construction land to start from scratch.
Raw Materials Supply
Raw materials account for a large part of coffee pellet production, it directly affects the price, quality and profit of coffee pellets in the later period, as well as the sales. So, the output, types, moisture content, transportation and price of the coffee waste recycling raw materials are also very important for a coffee waste pellet plant.
Marketing
Before setting up your coffee waste recycling plant, it is better to check whether there are large factories nearby your fuel pellet plant, and what fuel they are burning, is natural gas or electricity, or coffee pellet fuel. In addition, it should be make clear about local environmental protection and the government's attitude to coffee fuel pellets. And, you should understand which type of enterprises or factories will use coffee fuel. If you have some knowledge about network sales, it would be great.
Coffee Pellet Production Equipment
Coffee pellet machine plays a very important role in your biomass pellet business. So, it is highly recommended to buy high quality equipment to avoid extra maintenance cost and shut down. Choose a reliable pellet machine manufacturer.
Environmental Protection
Comply with environmental protection policy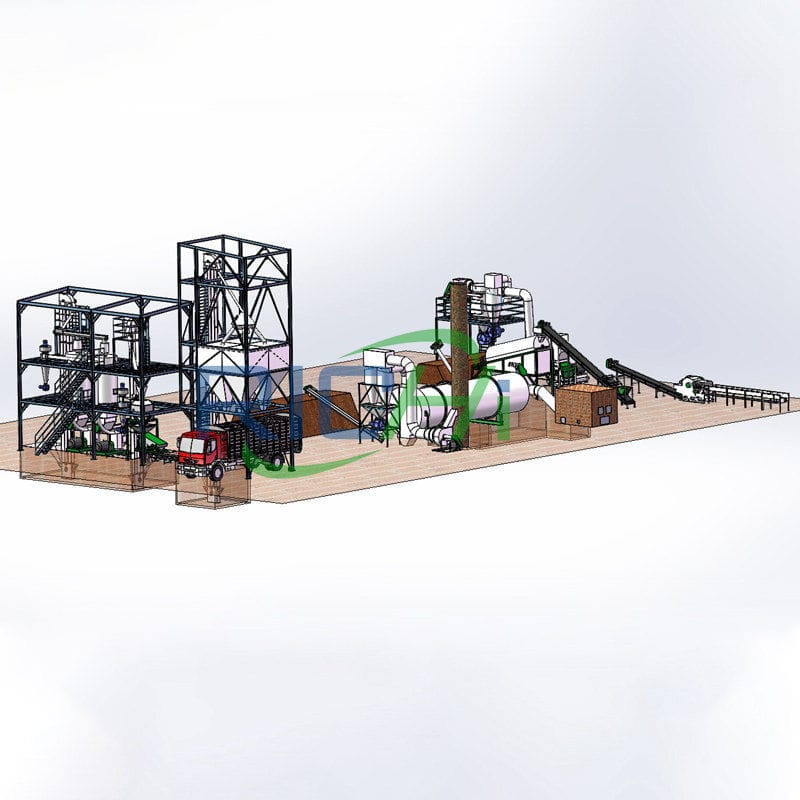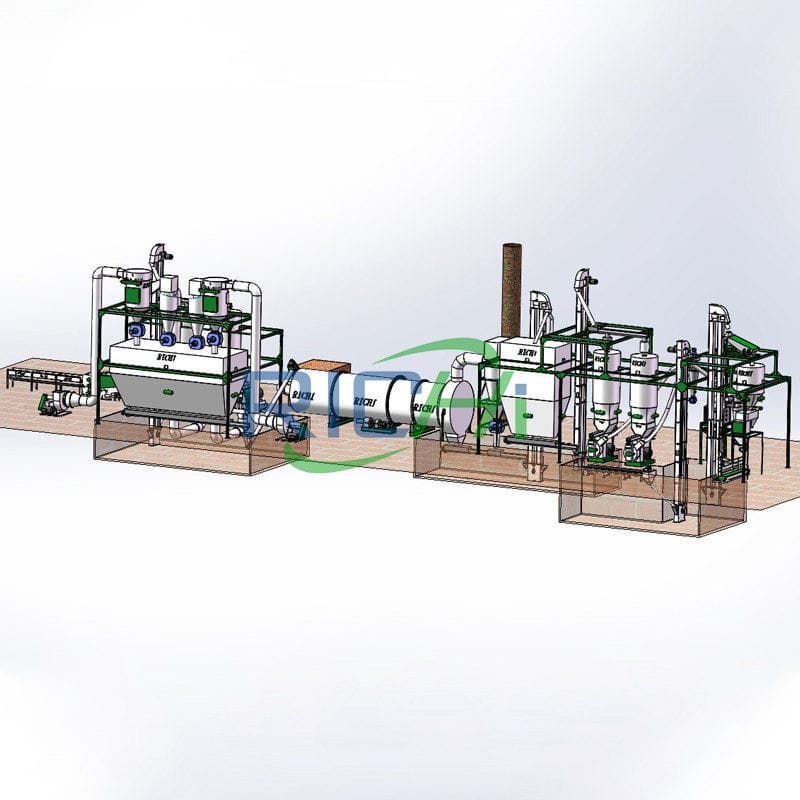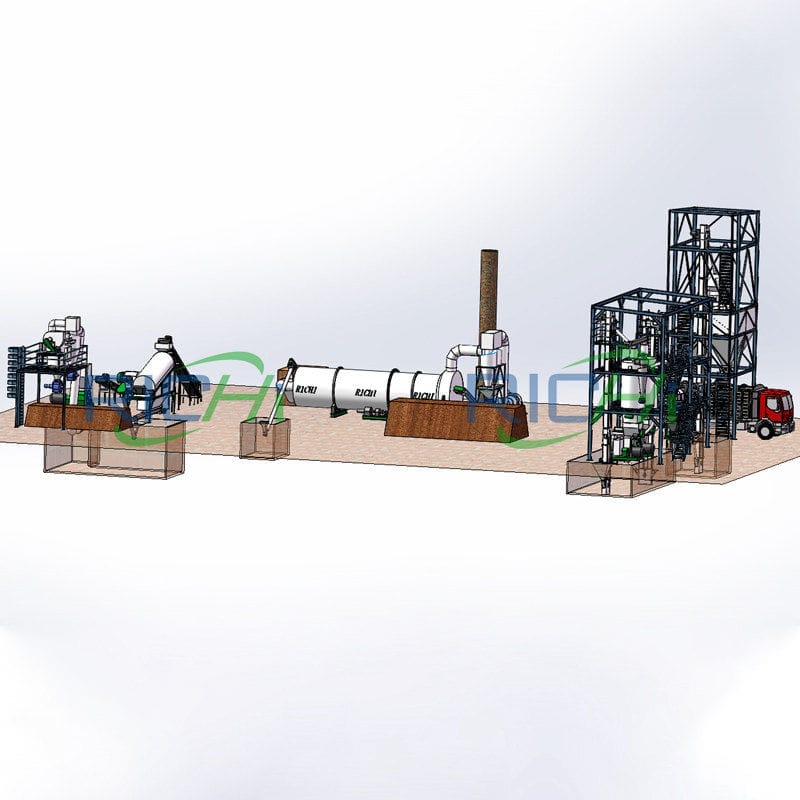 RICHI Machinery is a professional manufacturer of coffee pellet mill, complete pellet plant (0.3-90tph), It has been devoted to biomass pellet machinery for more than 25 years.
Till now, RICHIC Machinery has exported to over 130 countries and regions all over the world, which include Russia, USA, Australia, Malaysia, Chile, Portugal, etc. and have been able to make turnkey project design for customers, do overall onsite commissioning and offer after-sales service.
Advantages of coffee pellet fuel
The usage habits of molded coffee pellets fuel are the same as the traditional fuels that have been used. As a better substitute for traditional fuels, it meets the requirements of sustainable development strategies of various countries, making low-grade, high-pollution fuels turn into high-grade, low-pollution fuels.
The transformation has been realized, and its application range is wide, such as various small water heaters, hot air stoves, household heating stoves or fireplaces. It can not only solve the cooking and heating problems of ordinary families, but can also be used in small and medium-sized thermal power plants to adjust their energy structure. provide technical support;
Biomass coffee pellet fuel has the advantages of easy transportation, easy ignition, high combustion efficiency, and low ash content. The fuel density is 1.0 to 1.4 tons/cubic meter, and its volume is 6 to 8 times smaller than the raw material, making it easy to transport, load and unload;
Energy density is equivalent to medium-quality bituminous coal, with good combustion performance, high calorific value, long-lasting firepower, high furnace temperature, significantly improved combustion characteristics, less ash, and "zero emissions" during the combustion process.
It can be used as cooking and heating fuel, as well as urban district heating and industrial boiler fuel. In recent years, it has attracted more and more widespread attention.
At the same time solve the energy consumption and pollution problems of small coal-fired power plants. The development and research of coffee waste molding technology conforms to the national conditions of each country and complies with the energy development policies of each country, and has broad development prospects.

Start your coffee pellet production business
After reading the above content, I think you have a rough understanding of the prospects for comprehensive utilization of coffee shells and coffee grounds waste. If you are interested in coffee pellet fuel processing and making coffee grounds into biofuel, why not consult us directly!
Whether you require a single coffee pellet machine or a complete turnkey coffee pellets plant solution, RICHI Machinery has the expertise, resources, and commitment to deliver exceptional engineering services. Trust us to be your reliable partner, providing innovative solutions that drive your success in a rapidly evolving industry!
LEAVE YOUR NEEDS
Keeping in touch with us is an effective way to solve all your problems. If you have any needs or questions, please leave your contact information, then RICHI technical consultants will send design, quotation, videos to your mailbox. You can also contact us directly via WhatsApp: +86 13838389622