7-8T/H Whole Wood pellet Making equipment System Construction
7-8T/H wood pellets production
---
7-8T/H wood pellet making equipment cost: 160,000-1,200,000 USD
Application: Used for pellet processing of sawdust, waste wood, agricultural waste, waste paper and other raw materials
Our scope of work includes Design, Fabrication, Supply, Erection, Commissioning and Training.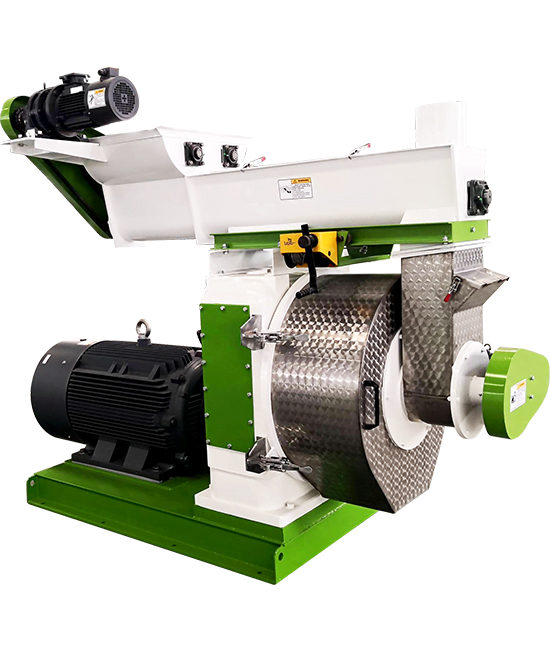 7-8T/H wood pellet making plant is a complete pellet production line, fully adopting mechanical driven to make biomass wood pellets from various agricultural and forestry waste. With a series of wood pellet production line connected together, it can realize continuous and automatic pelletizing with easier operation and higher pellets yield.
RICHI wood pellet making equipment plant can offer several benefits such as reducing the dependency on fossil fuels, promoting sustainable practices, and contributing to mitigating climate change. However, it requires thorough planning, research, and investment to ensure the success of a RICHI wood pelletizing plant.
Richi Machinery can offer the supply of complete wood pellet making equipment plants including the following steps (From round wood to pellets):
Wood processing (debarking, chipping and crushing)
Storage, cleaning and dosing of the raw material
wood drying
Wood Pelletizing
Pellet Bagging
Pellets Storage: loading system to truck, rail, wagon
…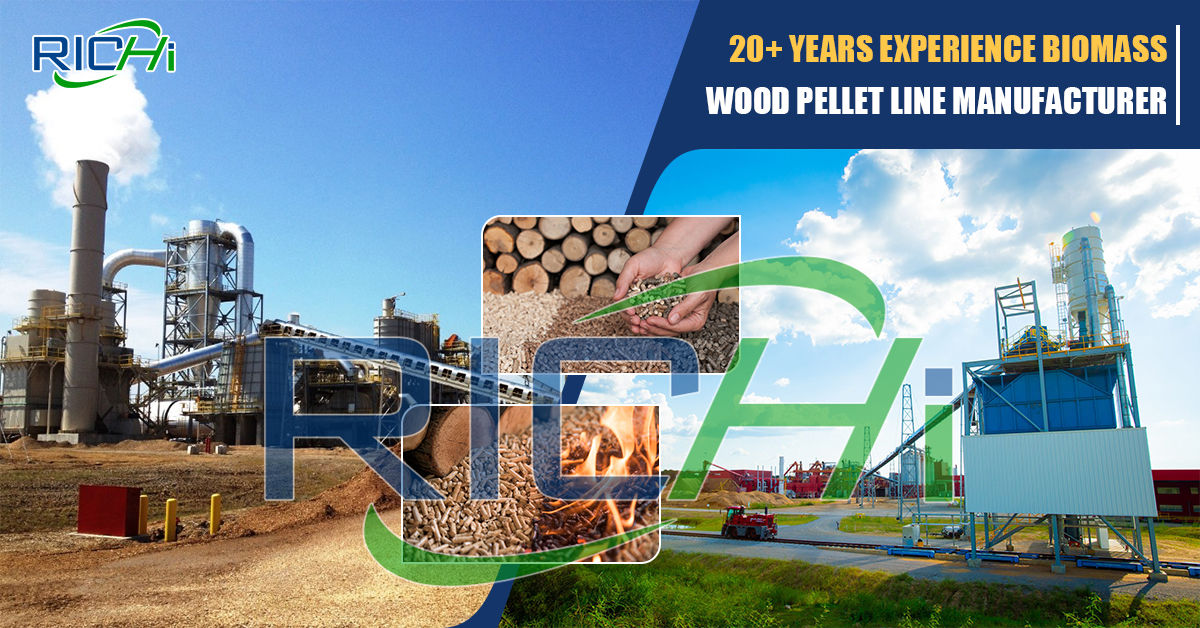 As a wood pellet equipment manufacturer, we can provide a complete set of 0.3-90t/h wood pellet production line solutions and complete equipment processing. This page mainly shows you the content of 7-8t/h wood pellet making equipment line.
Types of complete 7-8 t/h wood pellet making equipment system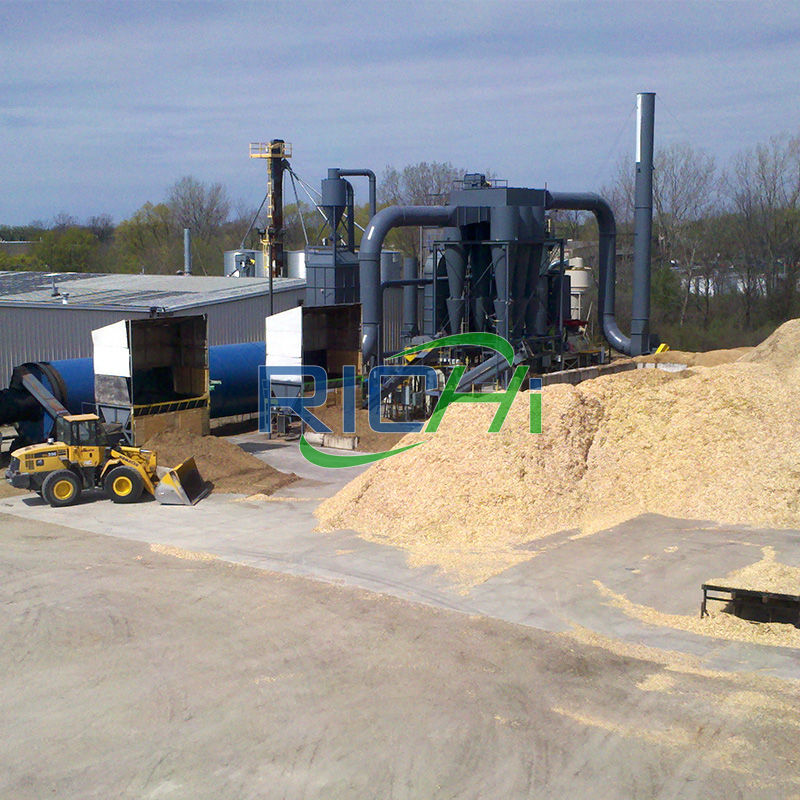 7-8 t/h Pure sawdust Pellet Plant
This type of pellet plant uses only wood chips as raw material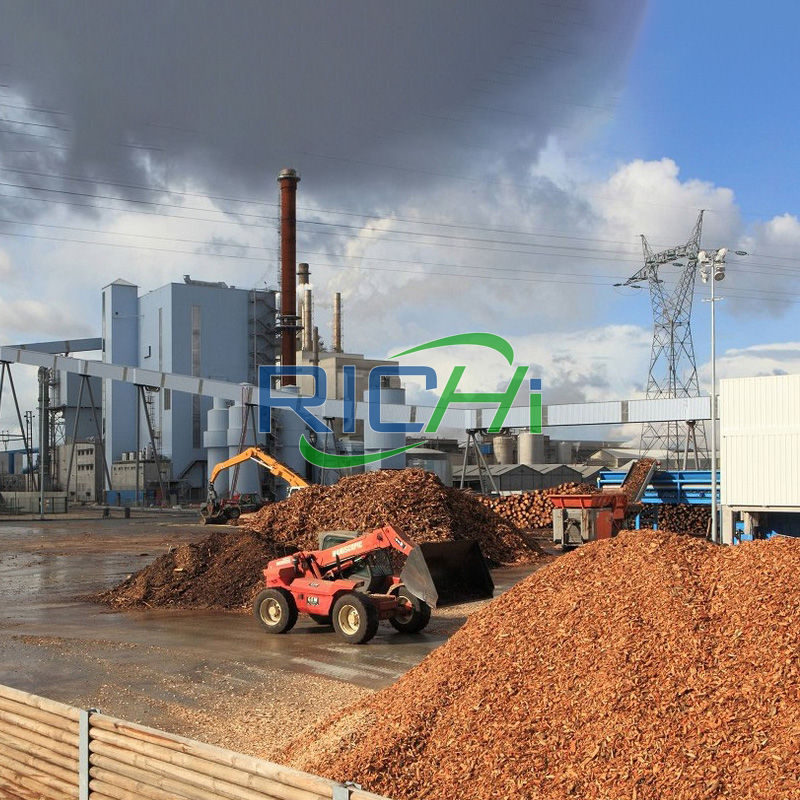 7-8 t/h Wood waste Pellet Plant
This type of pellet plant uses a variety of waste wood and wood chips as raw materials.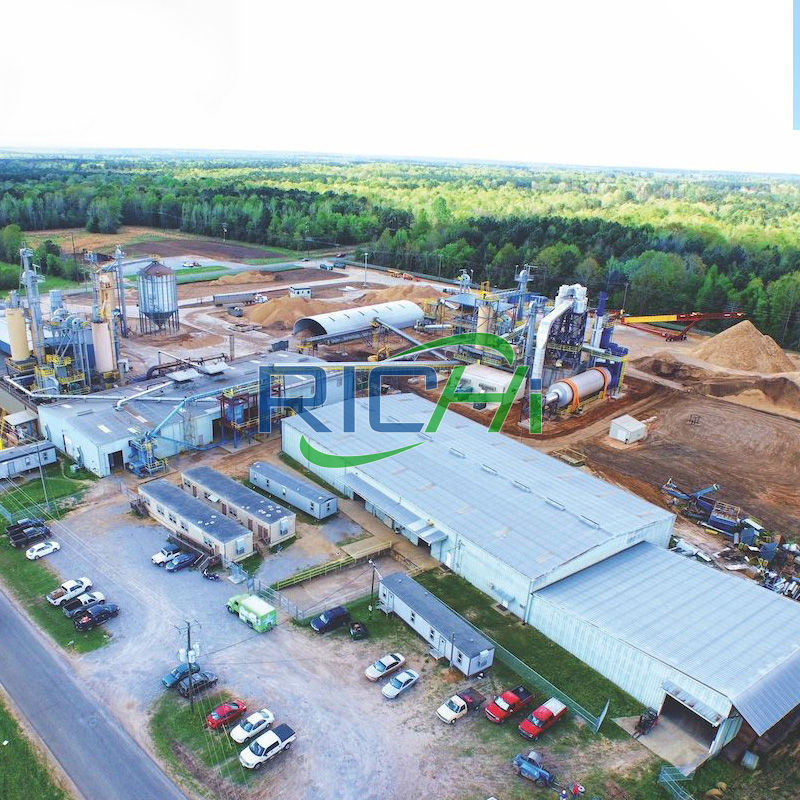 7-8 t/h Agricultural and forestry waste pellet plant
This type of pellet plant uses various waste wood, straw, rice husk and other biomass as raw materials.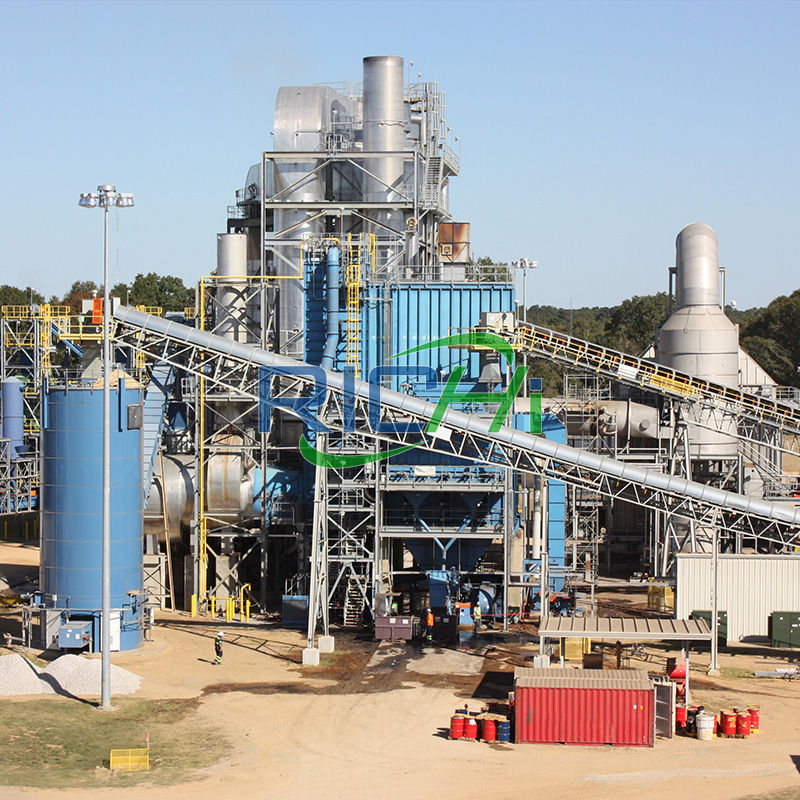 7-8 t/h wood pellet cat litter making plant
These pellet plants process cat litter from wood waste such as pine.
RAW MATERIALS USED FOR Wood PELLETING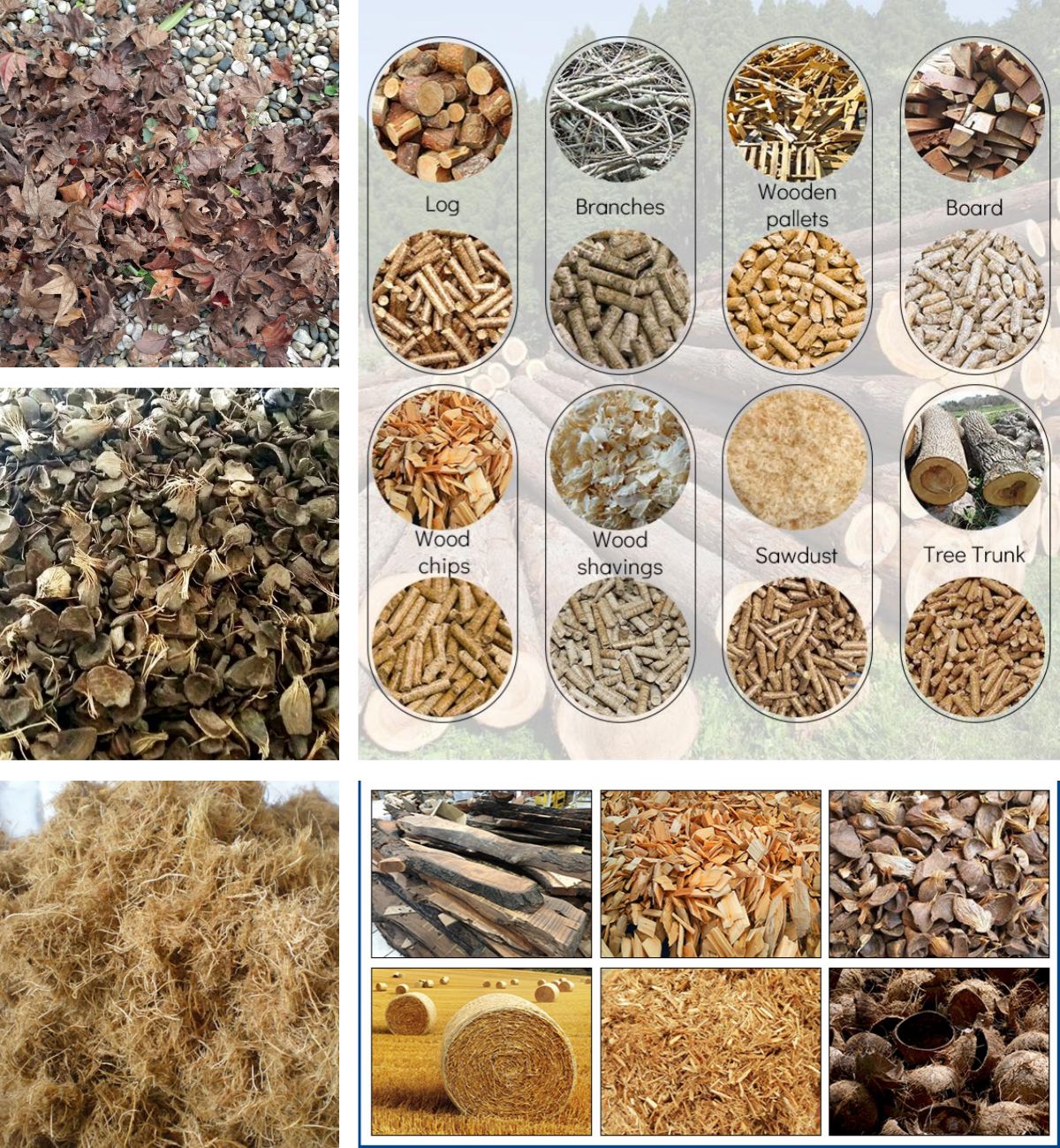 In addition to a single raw material, our 7-8t/h wood pellet making equipment plant can use multiple raw materials at the same time. A wide range of raw materials can be used to make biomass pellets, including:
Sawdust
Bark
Wood chips
Wood shaving
Wood log
wooden boards
Wooden pallets
Bamboo
Straw
Rice husk
EFB
palm kernel shell
Shell
…
Waste by-products can be highly valuable! A wide variety of materials that are considered waste can be transformed, in most cases, into marketable recycled goods. Among many other production processes, pelleting can further increase the value of these products. (Find RICHI on YouTube)
7-8T/H wood pellet making process design
How to start a wood pellet production business with whole set wood pellet making equipment? The full process of a complete wood pelletizing plant, from biomass raw material processing to final packing biomass pellet, includes crushing, drying, pelleting, cooling and packaging processes.
Each process has corresponding equipment. We break down the process into three processes and take a look at what equipment need to buy if you are planning to investing on biomass pellet plant.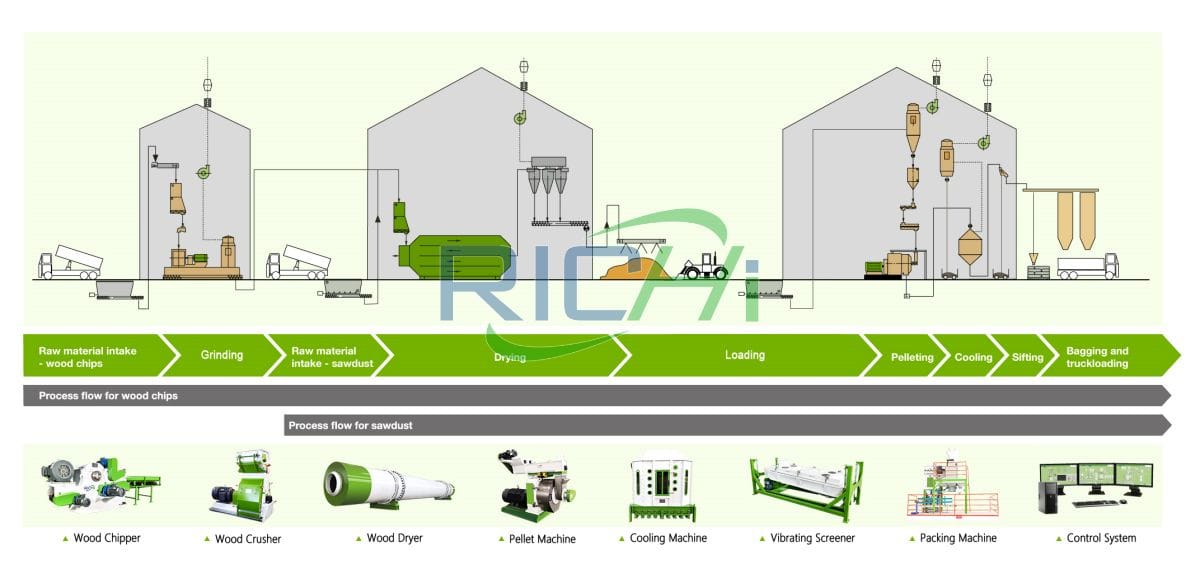 (1) Wood raw materials preparation
This is the first step which includes seiving, storage and protection. Seiving is done to remove unwanted materials like stone, metal, etc. The raw materials should be stored in such a manner that it is away from impurities and moisture.
(2) Raw materials chipping system
If the wood waste raw materials are tree trunks, branches, a heavy-duty wood chipper is needed. If raw material is log, it may be necessary to configure equipment such as wood splitter, peeling machine, debarkers, shredders, etc.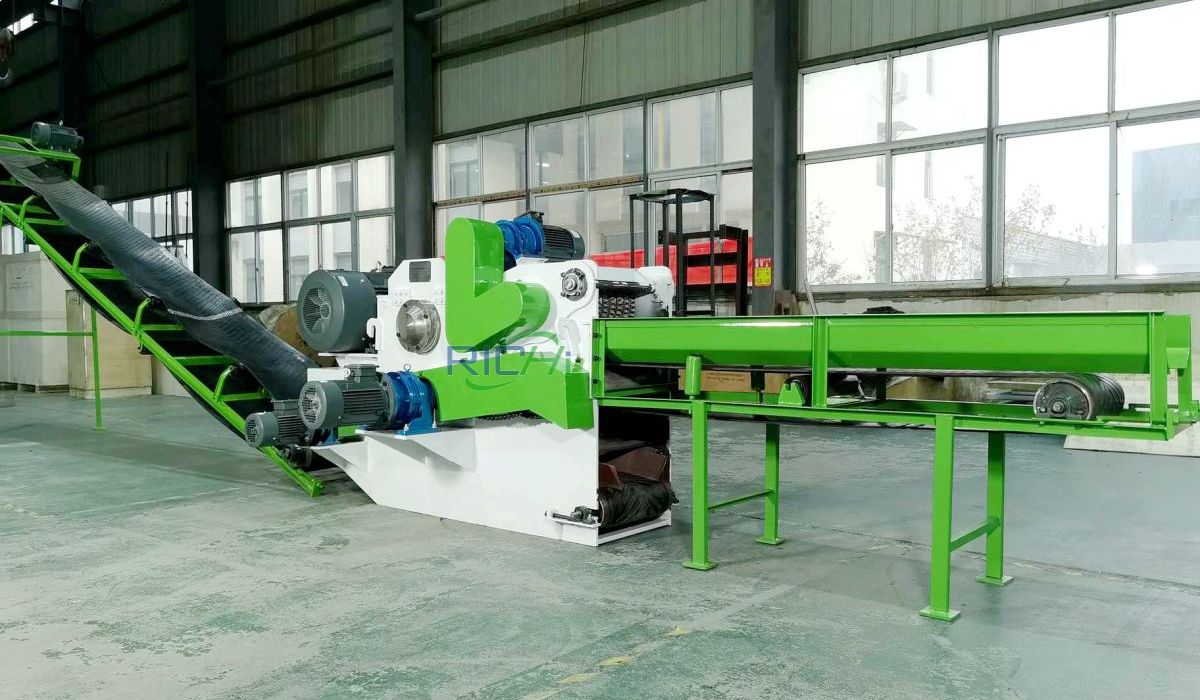 (3) Raw materials crushing system
Before feeding wood to wood pellet mills, the biomass should be reduced to small and proper particles. Uniform particle size is important for a good pellet quality and little dust content. Size reduction is done by grinding with a wood hammer mill.
(4) Raw materials dying system
The moisture content in biomass can be considerably high and are usually up to 50%-60%, which should be reduced to 10 to 15%. Therefore drying is a necessary step in preparing biomass wood residues for pelleting.
(5) Wood pelleting system
This system is to make wood sawdust into pellets, uses the core wood pellet making equipment——wood pelletizer machine.The material goes into the pellet pressure chamber, are transformed into pellets by the ring die. Then adjust the distance between cutter and ring die to get the desired length of pellets.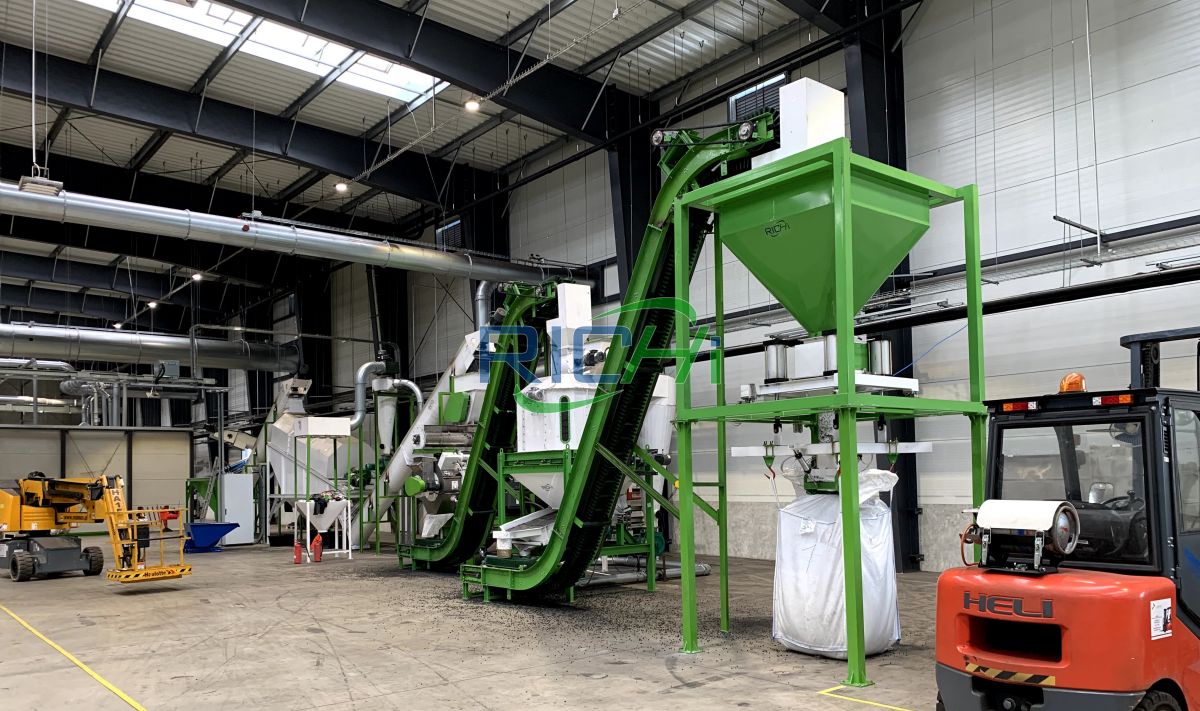 (6) Pellet cooling system
Due to the compression generated in the die, excess heat is developed. Thus, the pellets are very soft and hot (about 70 to 90℃),not suitable for packaging, so it needs to be cooled and dried before its storage or packaging.
(7) Screening system
The forming rate of pellets is around 98% , so there are still have 2% powder in pellets, by screening, sort out all the powders from pellets.The sieved pellet go directly to the finished product warehouse, and then are weighed and packaged.
(8) Automatic packing system
The qualified pellets are packed into plastic bag from 10 kg to 100 kg, or 1ton .Then use thermoplastic sealing machine to sew, these can make the pellets dry and water-proof. To extend the biomass wood pellets storage time.
Advantages of RICHI complete wood pellet making equipment plant
One-stop service rang from project design to after service (Including manufacturing, delivery, installation, commissioning, etc.).
Factory directly sale. We are a manufacturer, not a middleman.
Professional technology support, all wood pellet production process types can be customized, it can be a complex process or a simple process.
Over 25 years' experience, hundreds of project experience.
7-8T/H wood pellet making equipment list
Generally, a complete pellet plant include wood pelletizer machine, wood pellet hammer mill (also called crusher), wood chips dryer, conveyor, pellet cooler, packing machine, etc.
These equipment is absolutely optional to select. For meeting different requirements, we usually customize unique solution according to the real situation of clients.

Whole set wood pellet making equiment projects
Based on rich experience and strong technology support, we have built a numbers of wood pellet plants around the world. Remarkably, 80% of our products have been serving clients overseas in more than 100 countries and regions, such as UK, Italy, Germany, Thailand, Indonesia, Malaysia, Vietnam, Turkey, etc.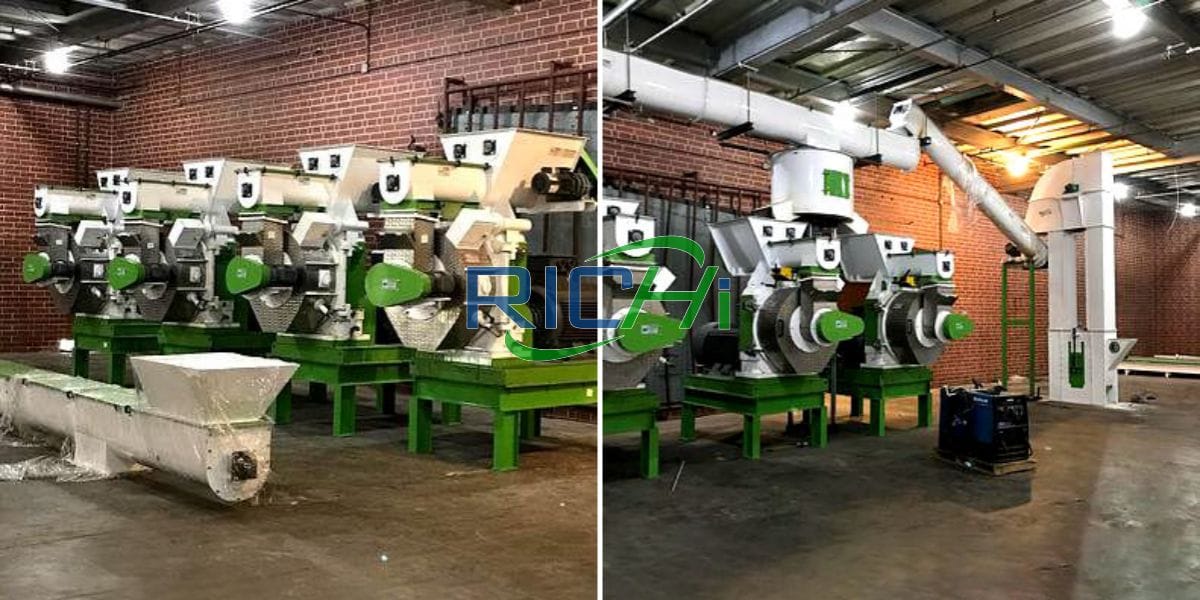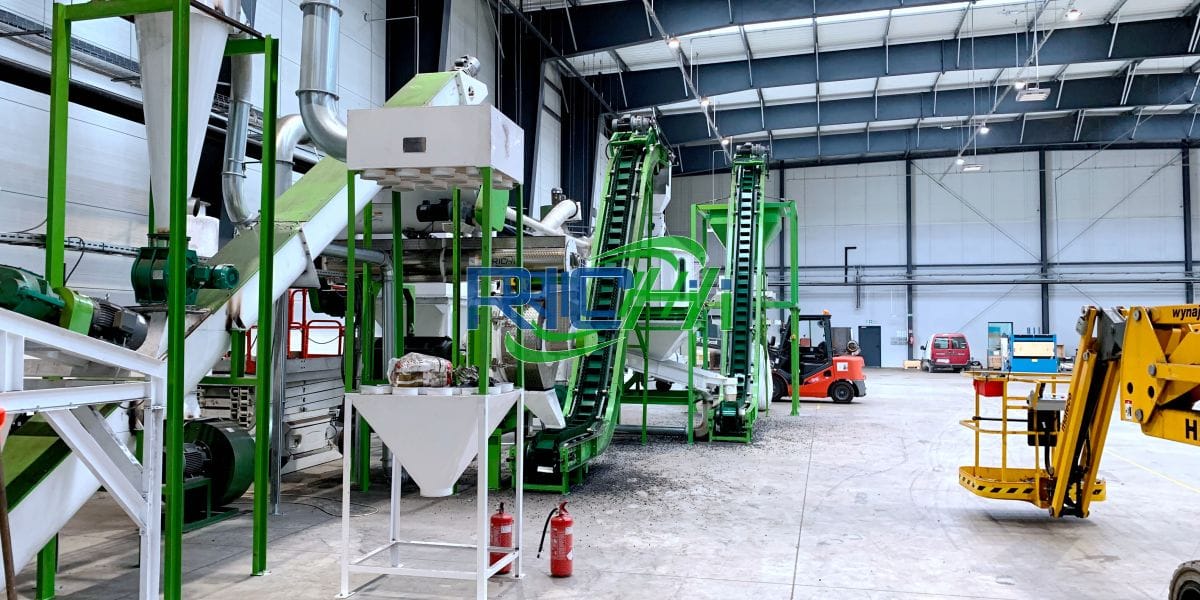 2T/H
wood pellet making equipment in poland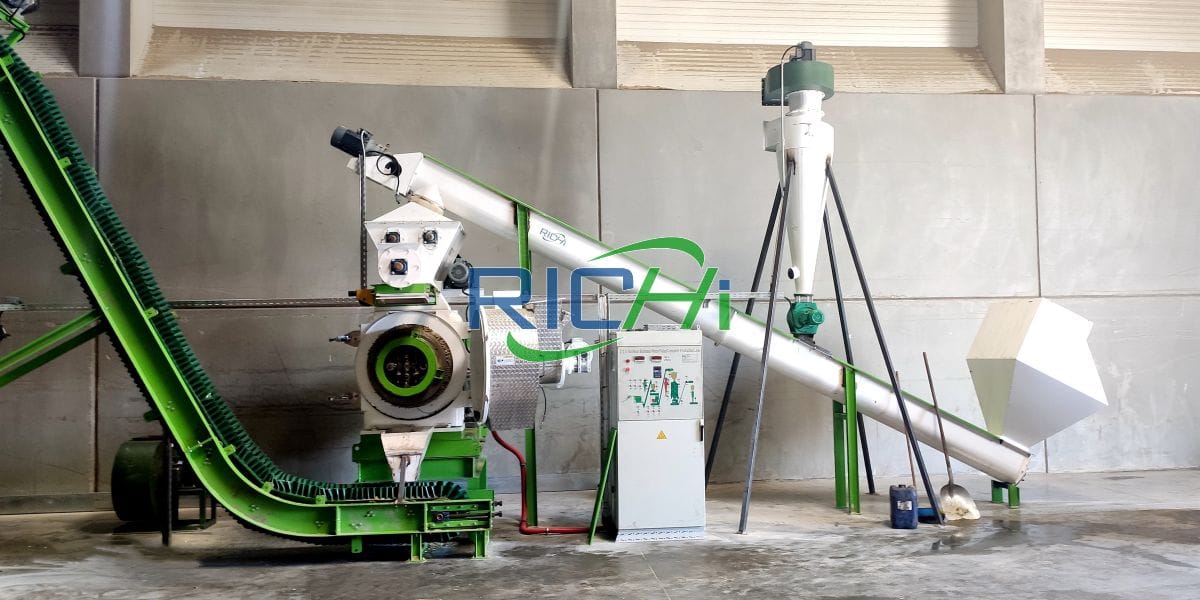 2-2.5T/H
wood pelletizing plant in romania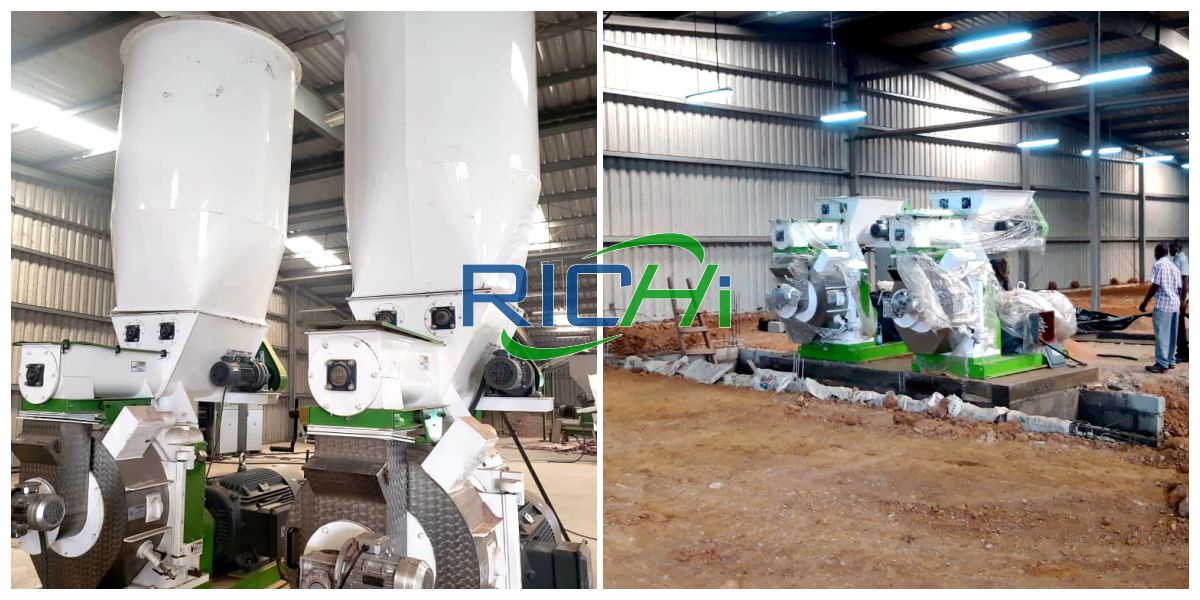 5T/H
wood pellet making equipment in austria
How To estimate your 7-8 t/h wood pellet making equipment plant costs?
The cost of 7-8t/h complete wood pellet processing equipment is usually between USD 120,000 – USD 800,000. The production line technology is different, the degree of automation is different, the equipment configuration will be different, and the price difference will be relatively large.
This price is only the price of all the equipment. If you want to build a complete wood chip production line, you also need to consider the cost of civil engineering, labor, water and electricity, environmental protection and other aspects.

If you are planning for a full wood biomass pellet making plant and be a pellet manufacturer, you should first make a budget! How to do it and where to start? First of all, think of these questions below in your head seriously.
How is the current domestic and international market condition of wood pellets?
How is the market trend in the future?
How and where to get the raw materials for pelleting and how much does it cost?
What's your target market and what's the price of wood pellets?
How much output do you need?
If you have got all the answers of these questions, congratulations! It is a good start of your business! If you are still confused, welcome to contact us! RICHI Machinery will help you built the most feasible and profitable plan. send us an email!
Featured 7-8 t/h wood pellet making equipment plant Solutions
Annual production capacity: 18,000 tons (7.5T/H)
The total investment of this project is 460,000 USD.
Project area: Covers a total area of 3,000 square meters and a total construction area of 1,225 square meters. The project rents the completed factory buildings and office buildings as the business premises for production and office.
Process design: This project uses processes such as crushing, compression molding, and packaging to produce biomass shaped granules. The project is expected to produce 18,000t/a of biomass shaped granules.
Work system: The 7-8t/h wood pellet making equipment plant project plans to have 8 employees, with 8 hours per shift and 300 working days per year.
Main construction content
Production workshop: Located on the north side of the project, it is a single-story factory building, equipped with production equipment such as crushers and pellet forming machines, and the area of crushers and pellet machines is sealed;
Raw material warehouse: Located on the south side of the biomass pellet manufacturing plant project production workshop, it is a single-story factory building, enclosed and covered on all sides, and a ventilation system is installed in the factory building;
Office: The office is located on the west side of the 7-8t/h wood pellet making equipment plant project and is mainly used as an office;
Guard room: The guard room is located on the left side of the entrance and exit of the factory building, and it is mainly used as the guard lounge.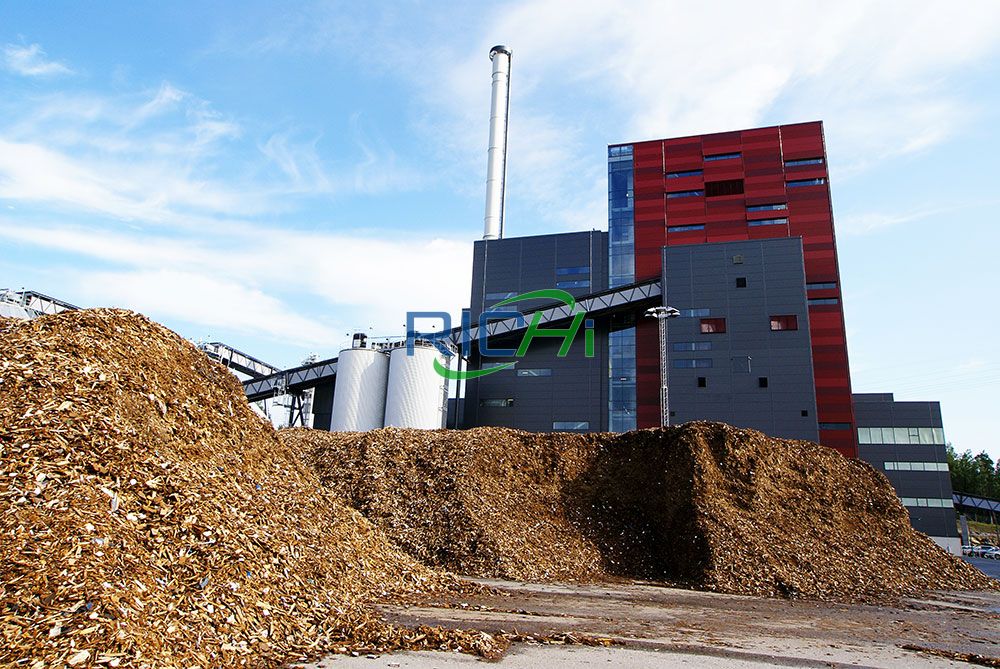 The main buildings of this project
| Building name | Site area (m2) | Remarks |
| --- | --- | --- |
| Production Workshop | 500 | Factory height 5 meters |
| Material Warehouse | 500 | Factory height 5 meters |
| Office | 200 | Height 3 meters |
| Guard room | 25 | Height 3 meters |
| Roads and greening in the factory | 1775 | / |
Product plan and scale
| Product name | Specification | Storage location |
| --- | --- | --- |
| Biomass pellets | Φ8mm | Silo |
Product output accounting:
There are 3 wood pellet maker machines in this project, each with a production capacity of 3t/h, and the production time of this project is 2400 hours/year. After calculation, the wood pellet making equipment of this project can meet the production capacity requirements of this project.
In the actual production process, the product output is adjusted according to the impact of the order, so the production equipment and production capacity of this project match.
The use of raw and auxiliary materials
| name | Annual usage (t/a) | Maximum storage capacity (tons) | Save method |
| --- | --- | --- | --- |
| Wood scraps | 18001.2283 | 500 | Stacking |
Calculation of the amount of raw and auxiliary materials:
The raw and auxiliary materials used in this 7-8t/h wood pellet making equipment plant project are wood scraps. During the wood pellet production process, the raw materials will be lost due to the formation of dust due to crushing, pressing and molding processes. 10-4t/t-product (0.669kg/t-product), that is, the loss is 12.042t.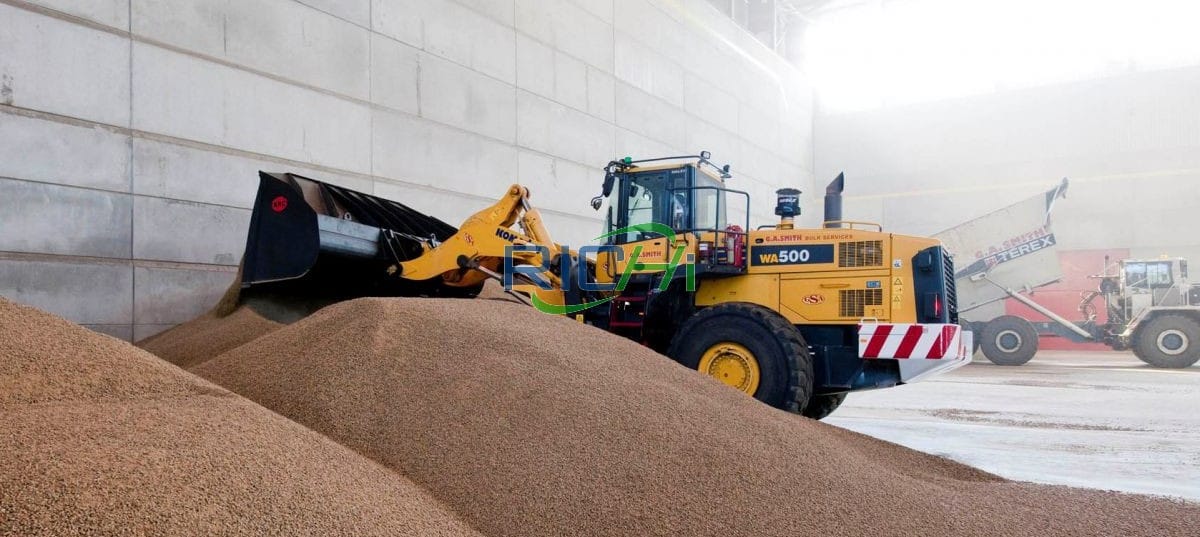 About 90% of the lost dust is collected into the pulse bag filter for treatment, and most of it is collected as raw and auxiliary materials after being treated by the pulse bag filter, and the dust that has not entered the pulse bag filter is discharged in the workshop without organization, of which most of it settles on the workshop floor by gravity, and is cleaned and collected as raw and auxiliary materials for reuse. By calculation, the recycling amount of dust is 10.8137t.
It can be calculated that 18,001.2283 tons of raw materials are needed to produce 18,000 tons of biomass pellets.
Main 7.5 t/h wood pellet making equipment list
public construction
Project Water Use: The water used in this 7-8t/h wood pellet making equipment plant project is mainly supplied by the municipal water supply system, and the water used in this project is mainly used for office and domestic use of employees. The office and domestic water consumption of the employees in this project is 10m3/person·year, and the project plans to have 8 employees, so the calculated water consumption for the office and domestic use of the employees in this project is 80t/a.
Project Drainage: The waste water of this wood pellet processing plant project is mainly the staff's office and domestic sewage. The amount of domestic sewage from the employees' offices in this project is 64t/a. The domestic sewage from the employees' offices in this project is pretreated through a three-stage septic tank to meet the "Water Quality Standard for Farmland Irrigation" (after the dryland crops are limited, it will be used for greening in the factory and irrigation of surrounding forests.
Power Supply System: The power consumption of this project is connected from the local power supply main line, and the annual power consumption is estimated to be about 750,000 kw·h.
Heating System: The 7-8t/h wood pellet making equipment plant project does not use boilers and standby generators, and all production equipment uses electric energy.
7.5T/H wood pellet making equipment system Process description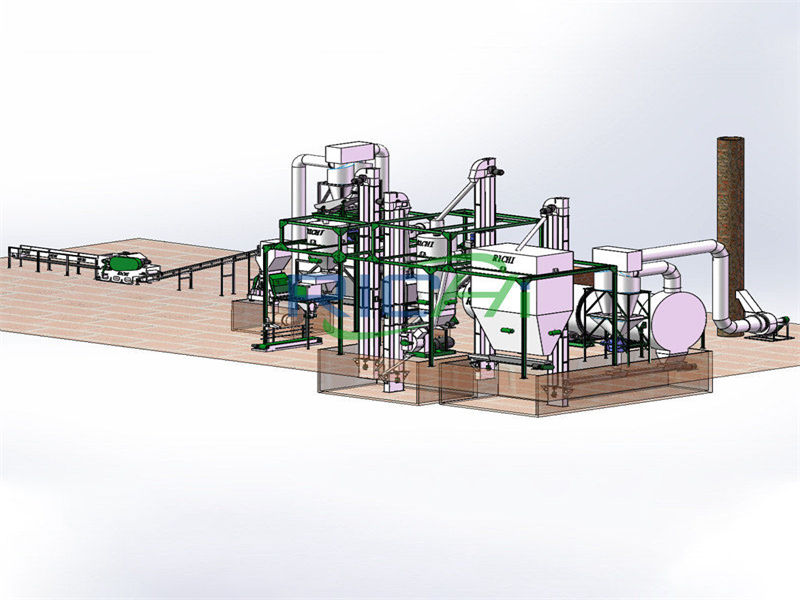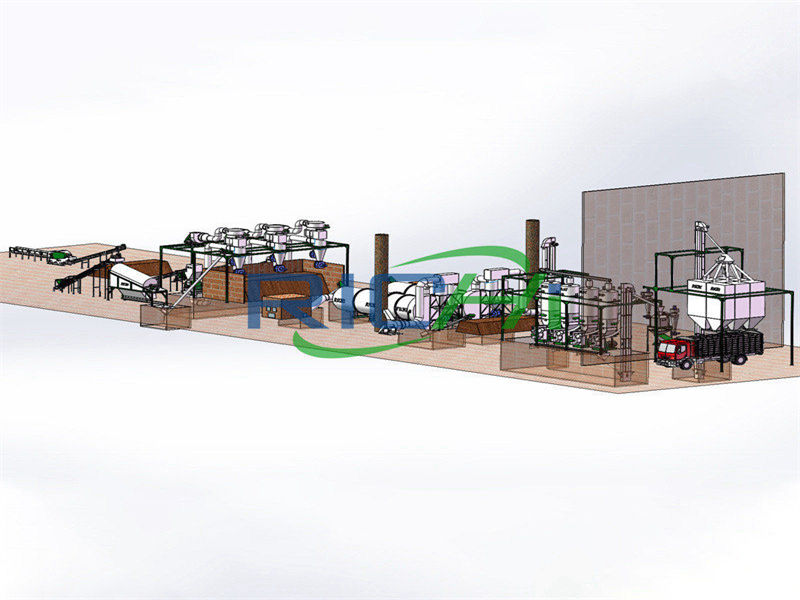 Crushing: Use a forklift to put the materials temporarily stored in the raw material storage area into the hopper, and the materials enter the crusher for crushing to obtain crushed materials with a particle size of less than 5mm;
Compressing and molding: The pulverized material is conveyed into the wood pellet machine through a closed conveyor belt. After being pressed by a wood pellet granulator, a biomass shaped granule product with a diameter of 8mm and a length of about 20-40mm is produced;
Storage: Biomass shaped granules are transported through a closed conveyor belt into the silo for storage.
Packing: The compressed granular products are discharged from the discharge port of the silo and packed into bags.
7.5 t/h wood pellet making equipment plant layout
The flow direction of logistics, people flow and information flow in the production area of this project is clear and clear, and does not cross or interfere with each other; the layout of the wood pellet production plant conforms to the logistics direction of the production process, and the production area, storage area, and office area of the project are clearly divided, which is convenient for production management and product storage.

The situation of the fourth project of this project is as follows: the east of the project is a timber factory, the southeast of the project is road; the north of the project is a timber factory, the southwest of the project is 75 meters away from the forest land, and the northwest of the project is forest land.
The villages near the project are far away from the project, and the surrounding areas of the project are mostly wood processing industries.
Have a 7-8t/h wood pellet production engineering need? Contact us to learn how we can help your project.
Why Start wood pellet making business?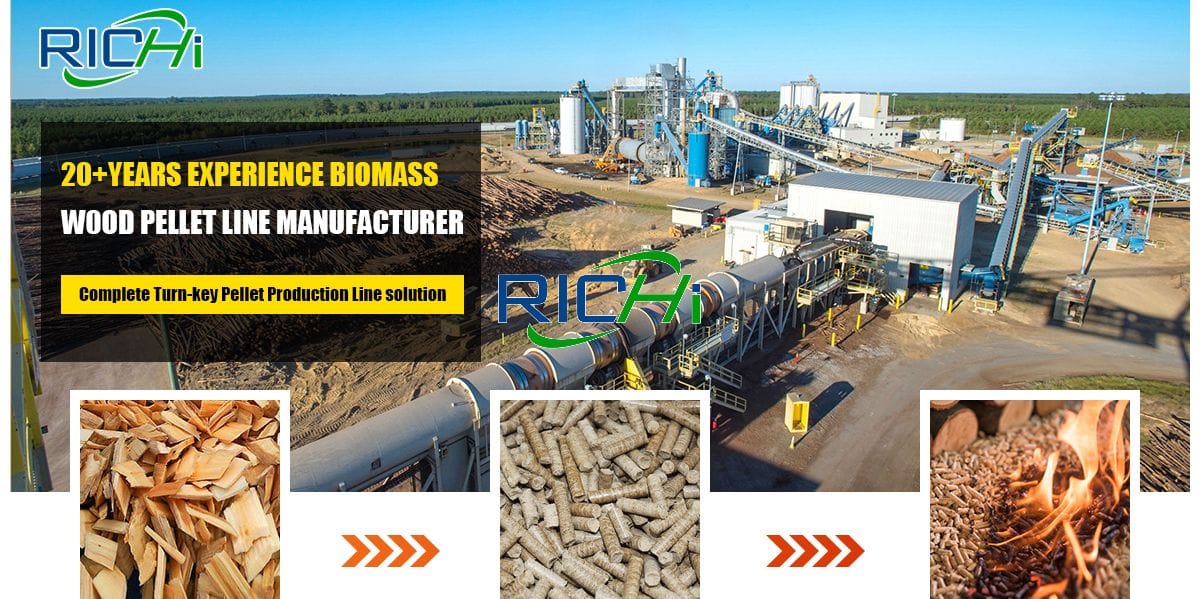 There are huge business potentials to start wood pellet making equipment plant. Not only can one outsource to individuals or small communities, but also big corporations and industries. The selection of the right wood pellet manufacturing equipment and technology for a wood pellet factory is critical when establish your own biomass pellet manufacturing business.
People are satisfied with natural ways of using fuel, and biofuel plants play a great role. It is sure to outperform many of the existing systems with different uses for a woo pellet plant.
Many industries and large organizations are interested in biomass fuel and are investing in them. It's imperative to start a biomass pellet plant and cater to these industries' needs. In the future, one will see a larger biomass pellet mill plant, and it will surely change our living. And the wood pellet production line price would be cheaper!
For business plan of wood biomass pellet plant design, please don't hesitate to send RICHI message below!
Why Choose RICI Machinery as your wood pellet making equipment supplier?
RICHI Machinery provides you more rational biomass wood pellet production process with fewer operators required. The whole customized pellet production line can be PLC control, which further reduces manpower investment.
For the same productivity, we have lower power consumption and shorter time to get returns on investment.
Core accessories are more durable, stable and can produce more pellets.
RICHI Machinery can make raw material test for you, and make the most suitable wood pellet mill compression ratio to bring you best pellet quality.
RICHI Machinery can pay site visit to your workshop, so that we can offer you better corresponding 7-8t/h wood pelleting plant and 3D wood pellet plant design overall layout.
Similar wood pellet making equipment solutions
We can provide 1-90t/h wood pellet production solution. Perhaps you are interested in our wood chip solutions for other yields:
1-1.5T/H wood pellet production line
1.5-2 t/h wood pellet line
4 t/h wood pellet processing equipment
5 t/h wood pellet processing plant
6-7 t/h wood pellet production plant
8-10 t/h wood pellet manufacturing equipment
12-15 t/h wood pellet factory for sale
15-20 t/h commercial wood pellet mill
20-30 t/h industrial wood pellet machine
30-40 t/h turnkey wood pellet mill
40-50 t/h large wood pellet mill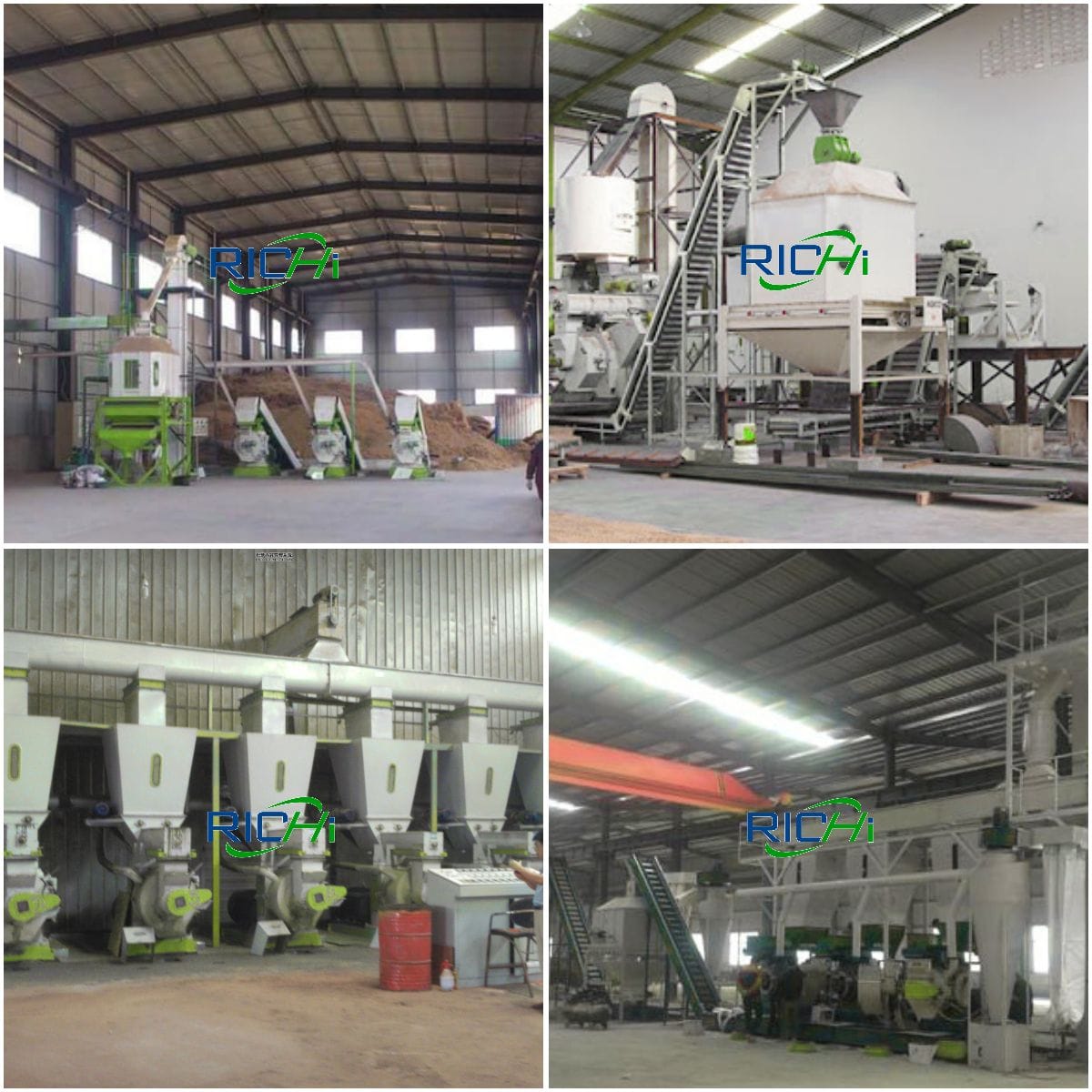 LEAVE YOUR NEEDS
Keeping in touch with us is an effective way to solve all your problems. If you have any needs or questions, please leave your contact information, then RICHI technical consultants will send design, quotation, videos to your mailbox. You can also contact us directly via WhatsApp: +86 13838389622