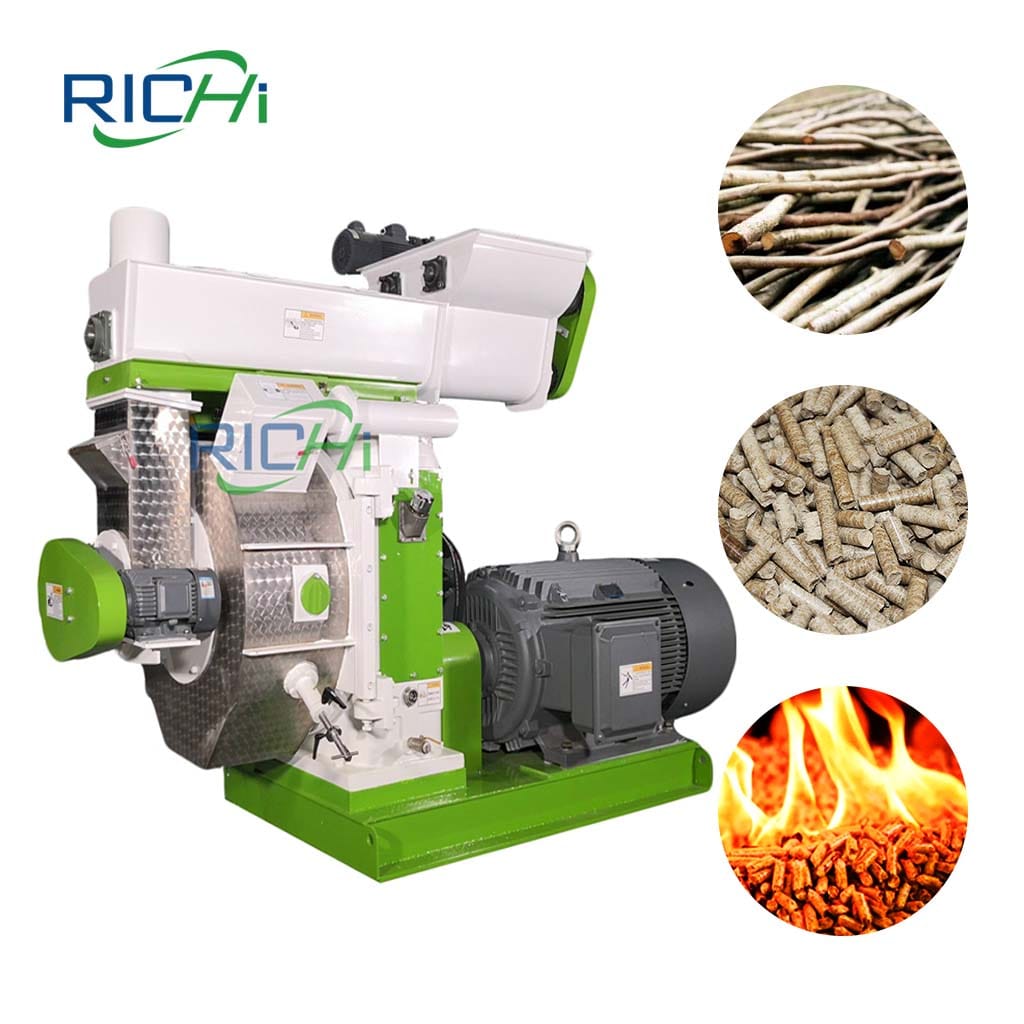 Wood Pelletizer For Sale
Richi Machinery specializes in wood pelletizer for sale, our MZLH768 series wood pelletizer mill is wide applicability to the materials which is hard to molding and adhesive: ex. timber processing residues, straw waste, palm fruit fibre and shell, rice husk, peanut shell, sunflower seed shell, agro-residues, industial residues.
MZLH series wood pellet machine has a variety of applications in woodworking factories, biomass fuel plants, fertilizer plants, and straw pellet plant etc. It is an ideal dense compression molding equipment.
RICHI wood pelletizer has unique design, reasonable structure, lower energy consumption, higher efficiency, more stable in motion and much longer service life. It is a RICHI`S patent product which filled a gap of pellet machine.

Features of MZLH768 wood pelletizer
Richi Machinery, a professional pelletizer manufacturer, has been focusing on wood pelletizer for sale for 25+ years. Our wood pelletizers permit to transform a meal, fibre or small granules product or mixture into pellet. The product forced by the rollers through the holes of the die, comes out in the form of small cylinders.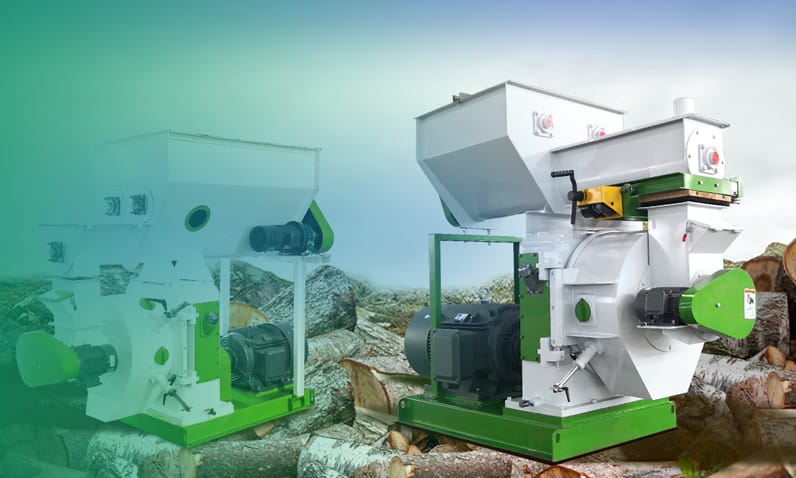 The main shaft is equipped with central channels for lubrication of the bearings of the press rollers and the central bearing – allows lubrication during operation without stopping the pelletizer machine.
Equipped with an automatic lubrication system for press rollers and a central bearing – eliminates the human factor of intra-shift maintenance, ensures reliable and uninterrupted operation of all loaded wood sawdust pelletizer units.
Reinforced clamped shaft faceplate is cast in design to increase the stress generated during the pressing process; increases service life.
Shear pin back cup protects the pressing unit from overloads caused by foreign objects entering the pressing unit and prevents component breakage.
The wood pelletizer equipment is built up on an heavy cast iron base that guarantee the absence from vibration.
WOOD PROCESSING RESIDUES
Wood processing yields byproducts and waste streams that are collectively called wood processing residues and have significant energy potential. For example, the processing of wood for products or pulp produces unused sawdust, bark, branches, and leaves/needles. These residues can then be converted into biofuels or bioproducts. Because these residues are already collected at the point of processing, they can be convenient and relatively inexpensive sources of biomass for energy.
Advantages of MZLH768 wood pelletizer machine
Richi Machinery specialize in wood pelletizers for sale, our high-tech wood pelletizer mill are manufactured at a modern machine-building plant and meet the highest international quality standards.
Precision down to the last detail
user-friendly due to its simple structure
easy to maintain due to good access
robust and reliable
large capacities
maximum flexibility & versatility
Modular system with a compact design
energy efficient
extensive customer service
…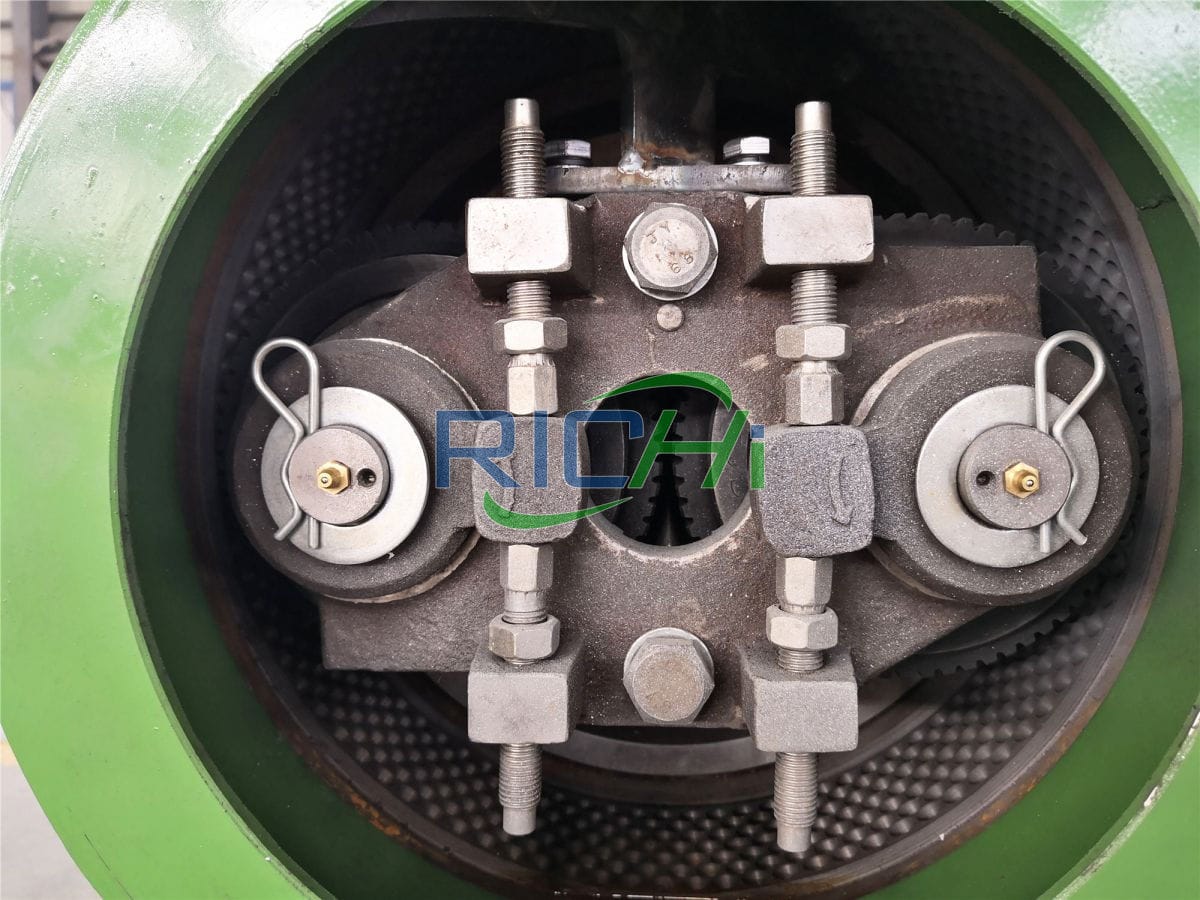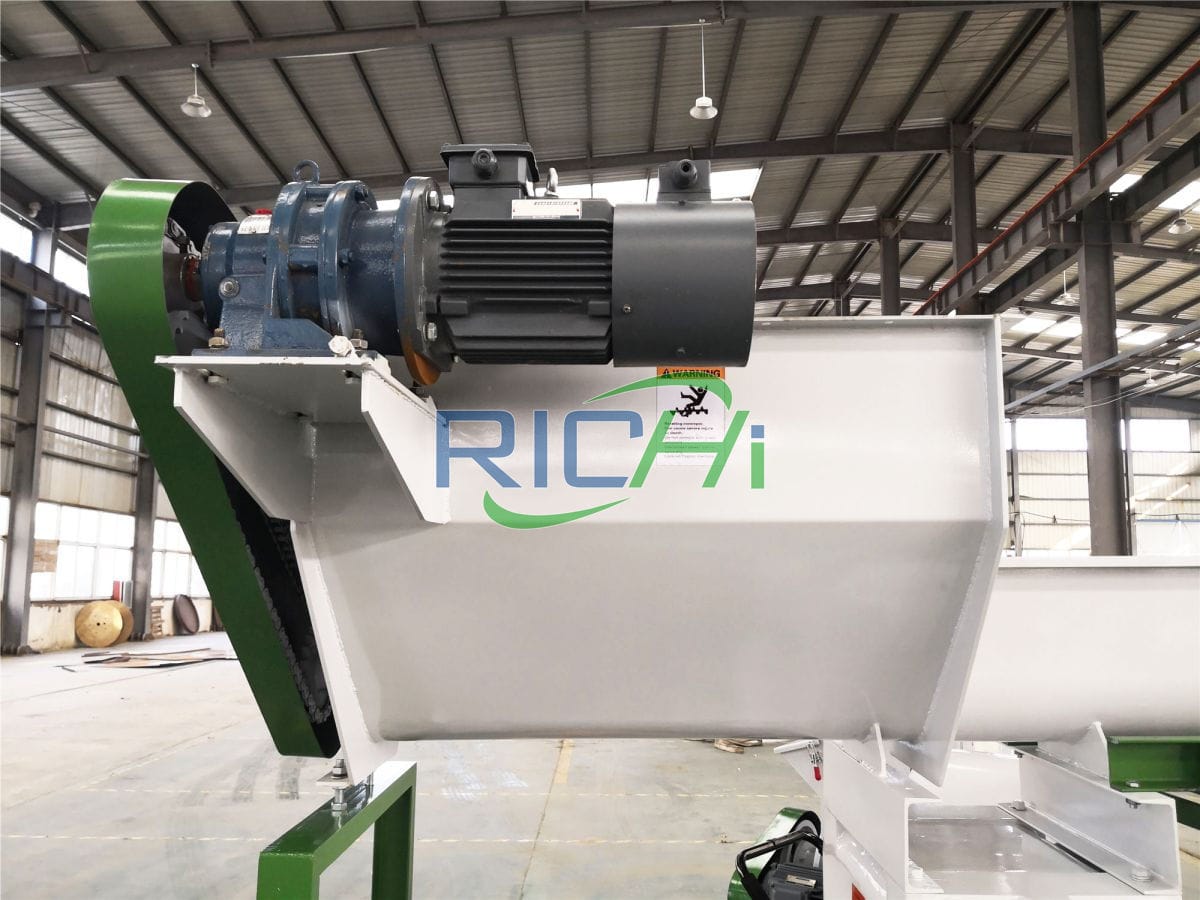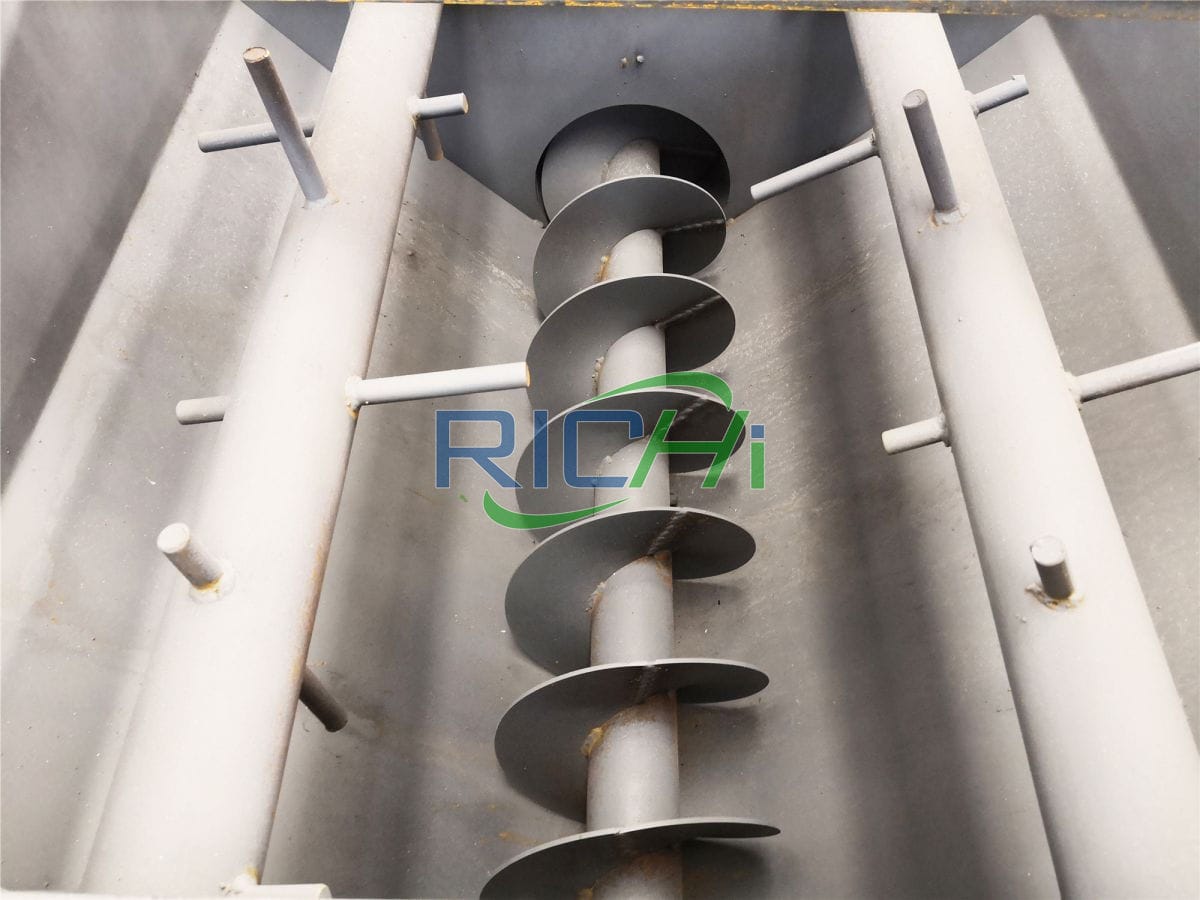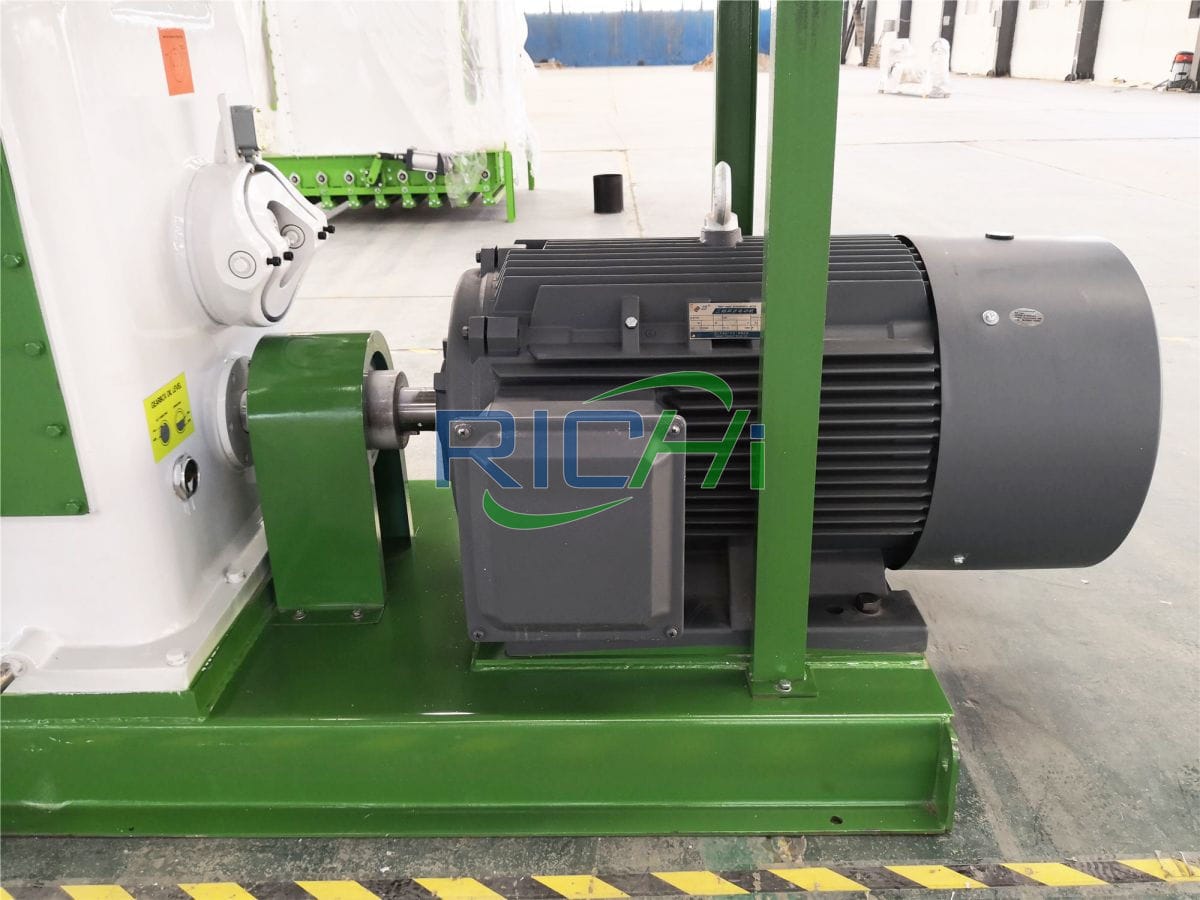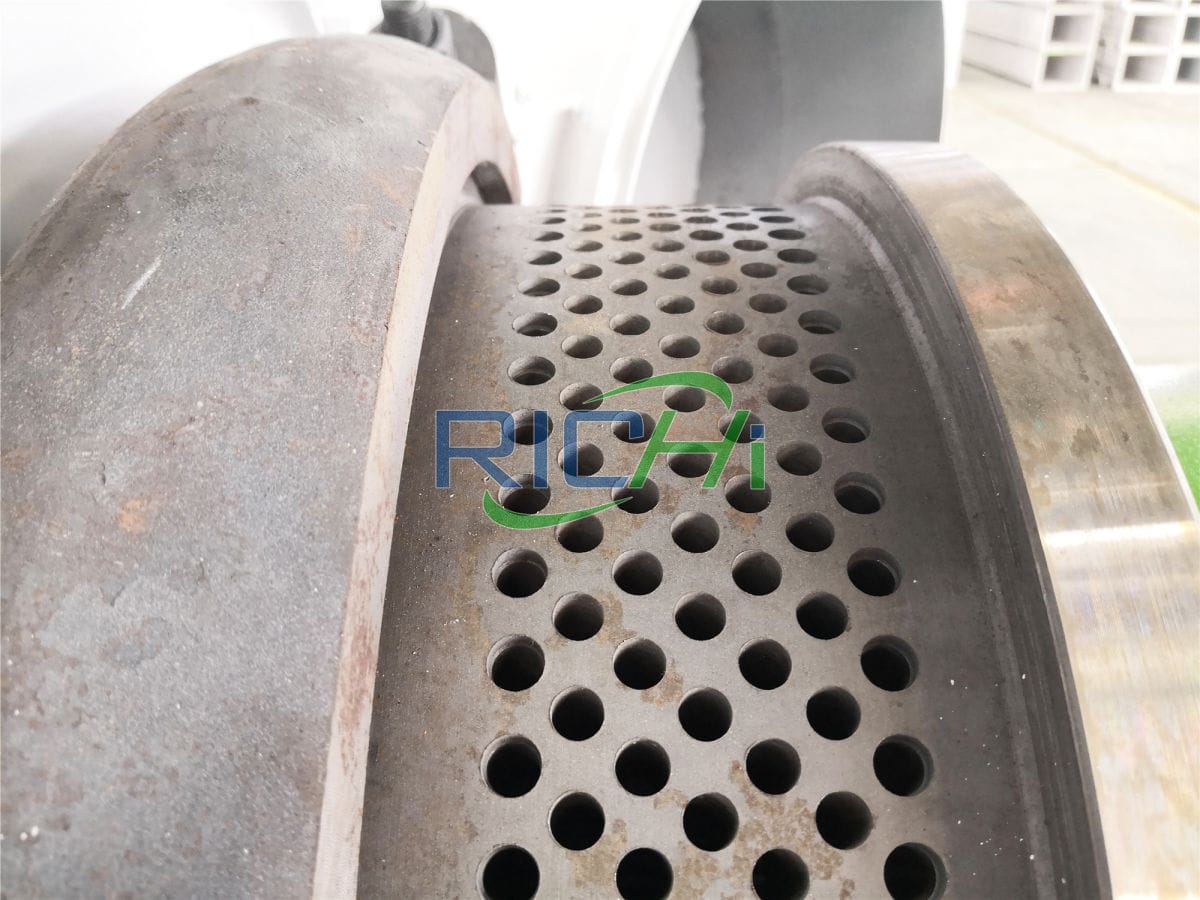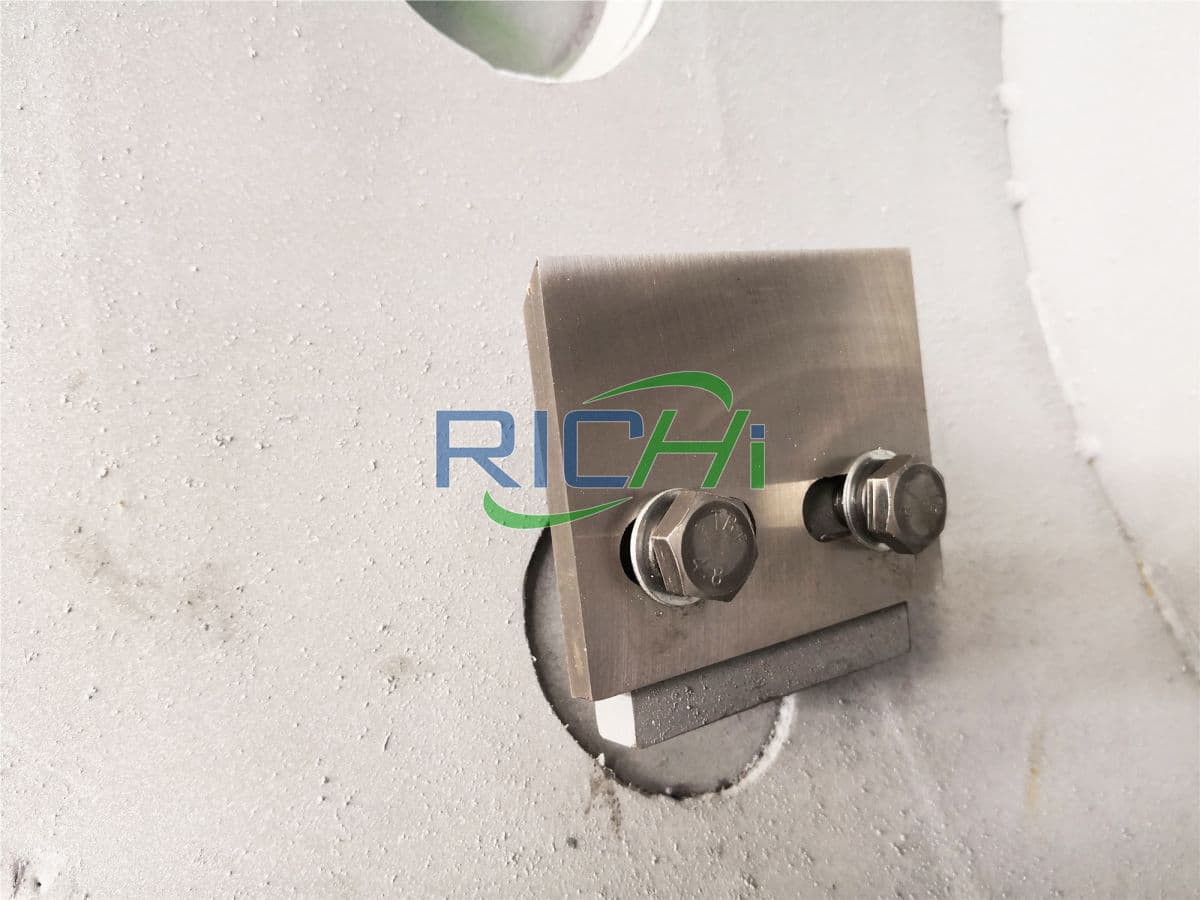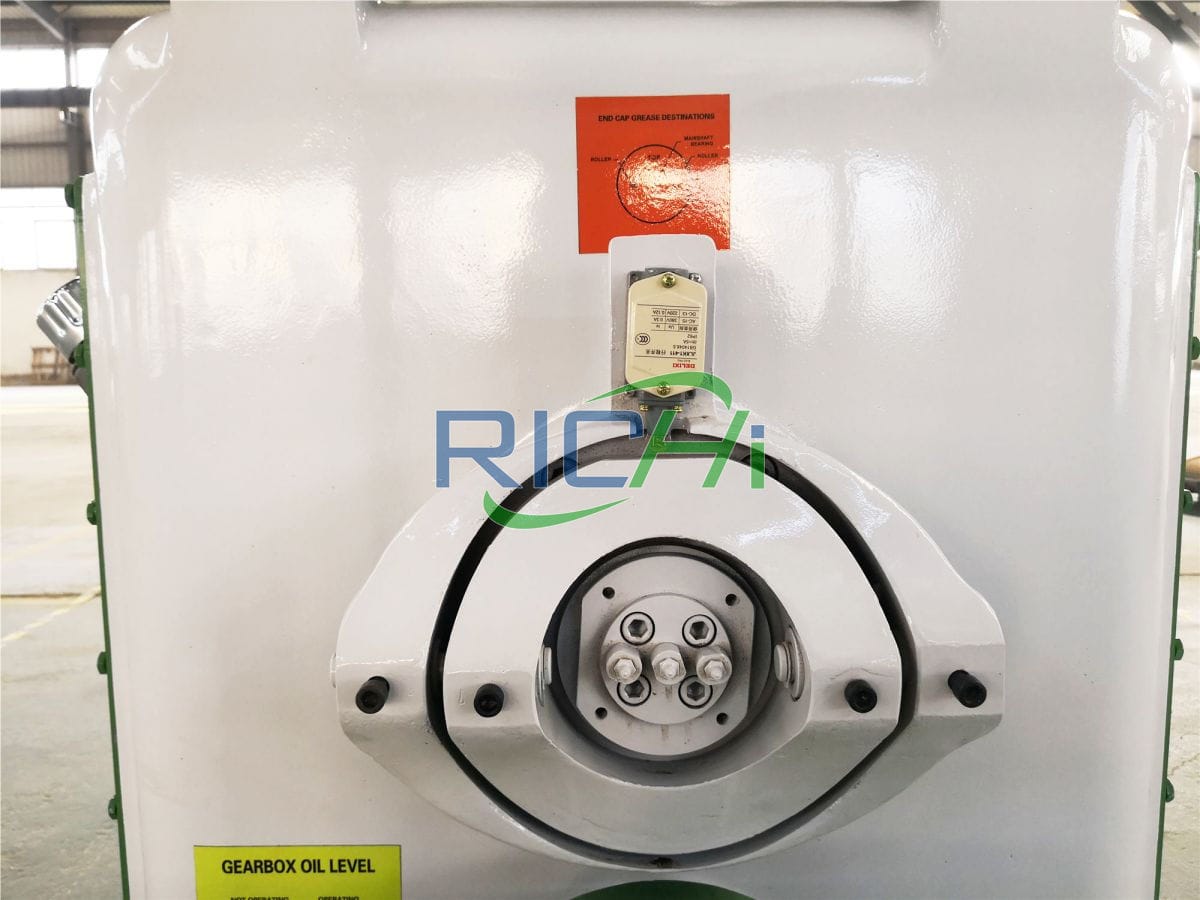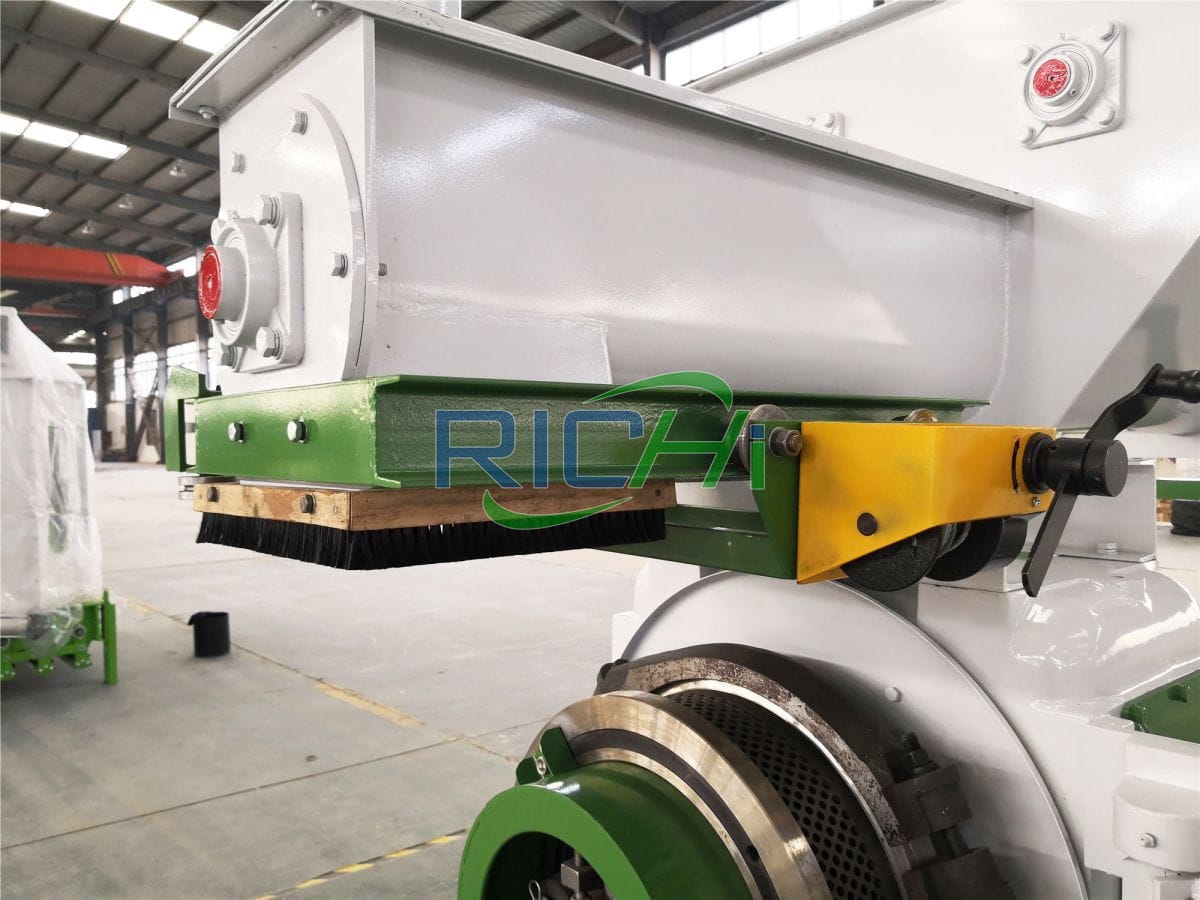 It uses stainless steel in its construction for a more secure, reliable build. The pelletizer die has a fixed and vertical installation that allows easy maintenance and repairs, and the pellet modeling system operates silently and efficiently. This offers a greater life of work along with a more efficient user experience.
As one of the world's professional manufacturer of wood pellet press mills, RICHI has led the way in developing specialized wood pellet extruder machines and dies to produce wood pellets both efficiently and economically. The wood pelletizer mills are built to operate 24 hours a day under tough running conditions to match the output requirements.
Almost 30 years of experience and more than 100 biomass wood pelletizing machines in operation around the globe have proved the one piece gearbox to be the most robust, reliable and compact transmission principle, with the lowest operating costs.
No-nonsense design combined with the latest technology, such as the Oil Lubricated Rollers. This system increase life-time of roller bearings and lower your operational cost even further. Are you looking for wood pellet pelletizers for sale? Contact Richi Machinery for details.
Wood pellet machine cost and parameters
MZLH768 wood pellet machine cost:50000-60000 USD
| Model | Capacity | Power | Transmission form | Number of pressing rollers | Ring die clamping method | Final Pellet | Weight(KG) |
| --- | --- | --- | --- | --- | --- | --- | --- |
| MZLH768 | 2.5-4 T/H | 250KW | Gear drive | 2 | Hoop | 2-12mm | 5000KG |
(Note: Richi Machinery's products are always updated and improved. Therefore, if there is any difference between the pictures, feature descriptions and performance parameters of the actual model, please refer to the actual product.)
Advice for buying a wood pelletizer mill
When purchasing, first clarify what your raw materials are (wood chips, straw, bamboo chips, rice husks, etc.), and choose a pellet machine that suits you according to your raw materials.
Determine the output you need, and consider the spare equipment when purchasing. (Related post: wood pellet mill for sale)
The most easily overlooked part when buying wood pelletizers is the mold. Be sure to bring your own materials and try the machine in the seller's factory before paying the final payment. Don't bother. Many buyers ignore this aspect, which leads to malfunction after buying back, various problems cannot be solved.
When making the final purchase, it is recommended to buy from a large manufacturer. Nowadays, the wood pellet machine industry is relatively chaotic. Don't listen to the manufacturer's propaganda. When purchasing, you must do more research and read more to avoid being deceived by some bad manufacturers.
Richi Machinery specialize in wood pelletizers for sale, our wood pelleting machine is carefully designed for customers according to the actual requirements. Thanks to the symbiosis of state-of-the-art production techniques and traditional mechanical engineering, RICHI wood pelletizers are ideally equipped for any challenge.
Wood pelletizer for sale the world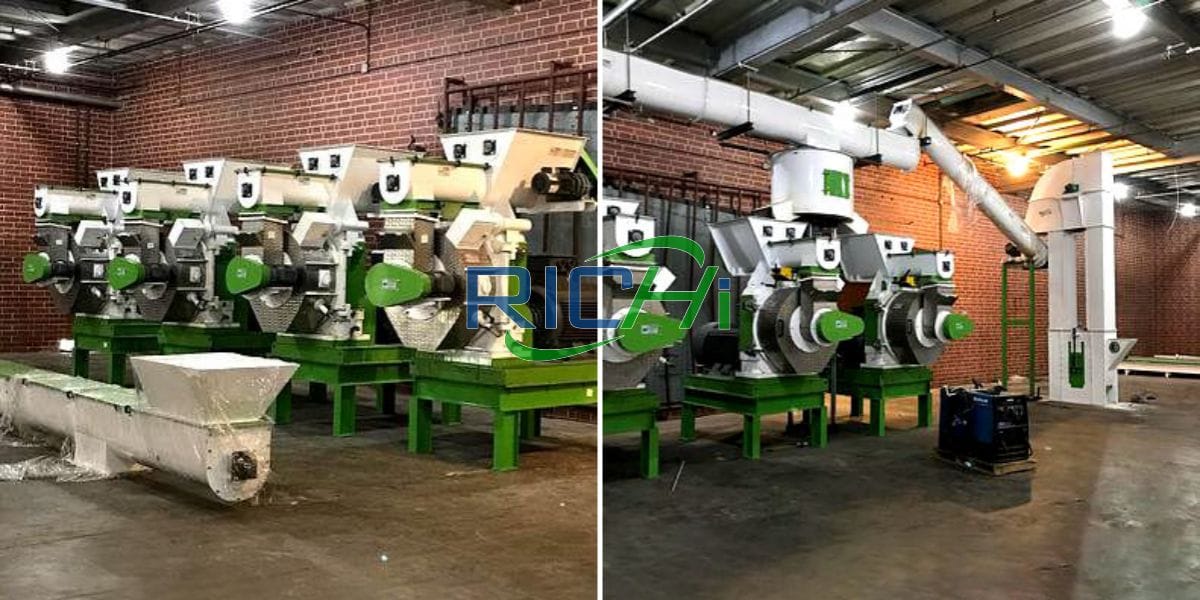 wood pelletizers for sale United States
Appication: 10 T/H wood pellet factory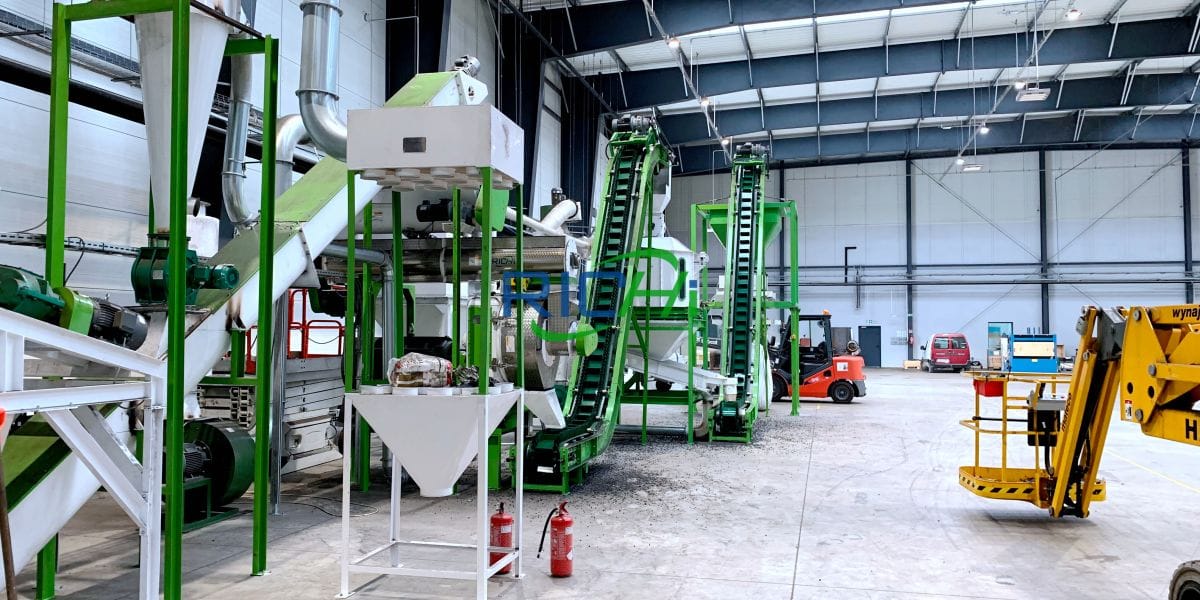 wood pelletizer machines for sale Poland
Appication: 2-3 T/H automatic wood pellet plant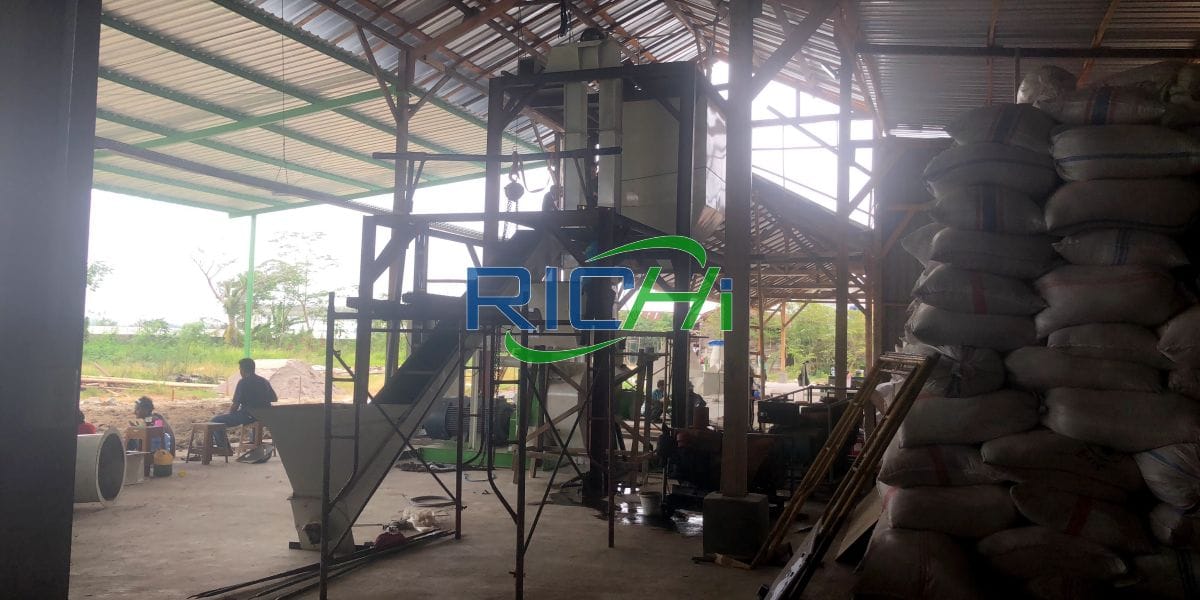 wood pelletizer for sale Indonesia
Appication: 1.5 T/H wood sawdust pelleting plant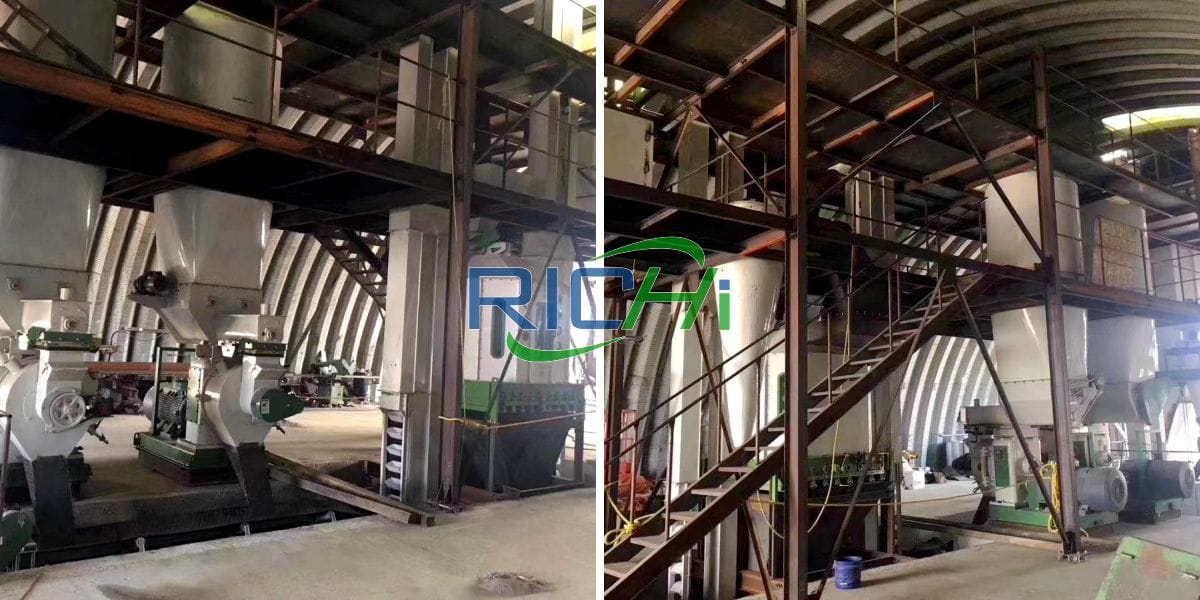 Appication: 2-3T/H wood pellet manfuacturing plant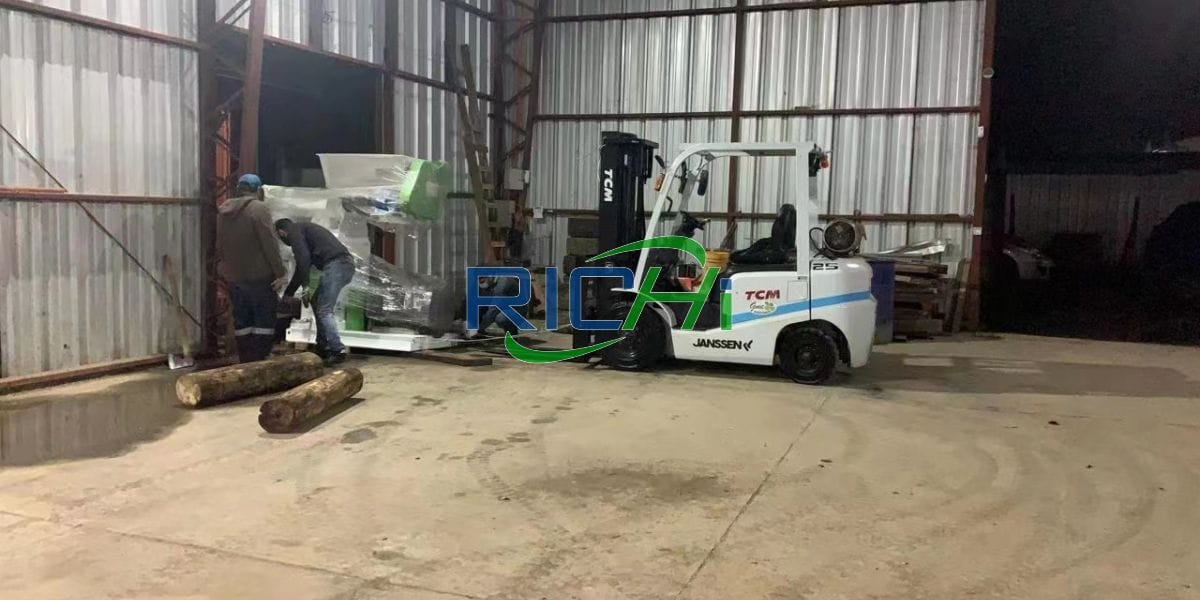 wood pelletizer for sale Chile
Appication: 1-1.5 T/H wood pelleting line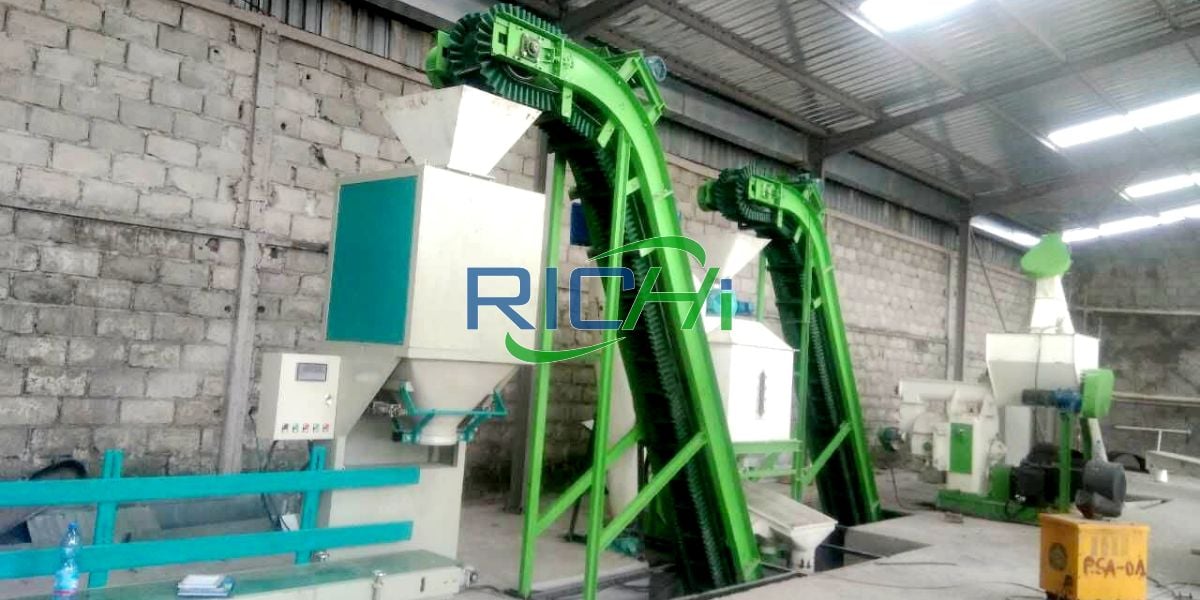 wood pelletizer for sale Congo
Appication: 1-1.2T/H wood pelletizing plant

SOME EXPORTED COUNTRIES
Countries: Australia
Project: Wood Pellet Machine For Wood Pellet Line
Capacity: 2-2.5 Tons Per Hour
Countries: Austria
Project: Wood Pelletizer For Wood Pellet Factory
Capacity: 5 Tons Per Hour
Countries: Japan
Project: Wood Pellet Maker For Wood Fuel Pellet Plant
Capacity: 1.5 Tons Per Hour
Countries: Indonesia
Project: Wood Pellet Press For Wood Pelleting Plant
Capacity: 4-5 Tons Per Hour
How does a wood pelletizer work?
Ring die wood pelleting machine adopts ring die and roller as the main working parts, and is mainly composed of feeding system, mixing and tempering system, transmission system and forming system.
Working principle of wood pelletizer machine:
The motor drives the ring die to rotate, and due to the effect of friction, the material on the ring die drives the pressure roller to rotate. After the material is fed into the pressing chamber by the forced feeder, it rotates with the ring die and the pressure roller, and the two squeeze each other, and the material sandwiched between them is continuously compressed.
As the internal pressure and density of the material continue to increase, it reaches a certain density. The material is pressed into the die hole of the ring die, and after a period of pressure holding and shaping, the biomass pellet fuel with a certain density is formed.
Due to the small diameter of the pellet fuel and the large compression ratio of the ring die, the requirements for the moisture content of the raw material are relatively high.
Generally, when the moisture content is between 12% and 15%, and the particle size of the raw material is between 1 and 5 mm, it is suitable for molding. (Related post: biomass pellet mill for sale)
From customized non-standard models to multi-combination standard models, Richi Machinery not only focus on wood pelletizer for sale, but always in accordance with market trends and customer needs, constantly seeking changes and improving, timely innovation, and adjusting according to customers' actual processes.
MZLH768 wood pelletizer for sale 2.5 t/h wood pelleting plant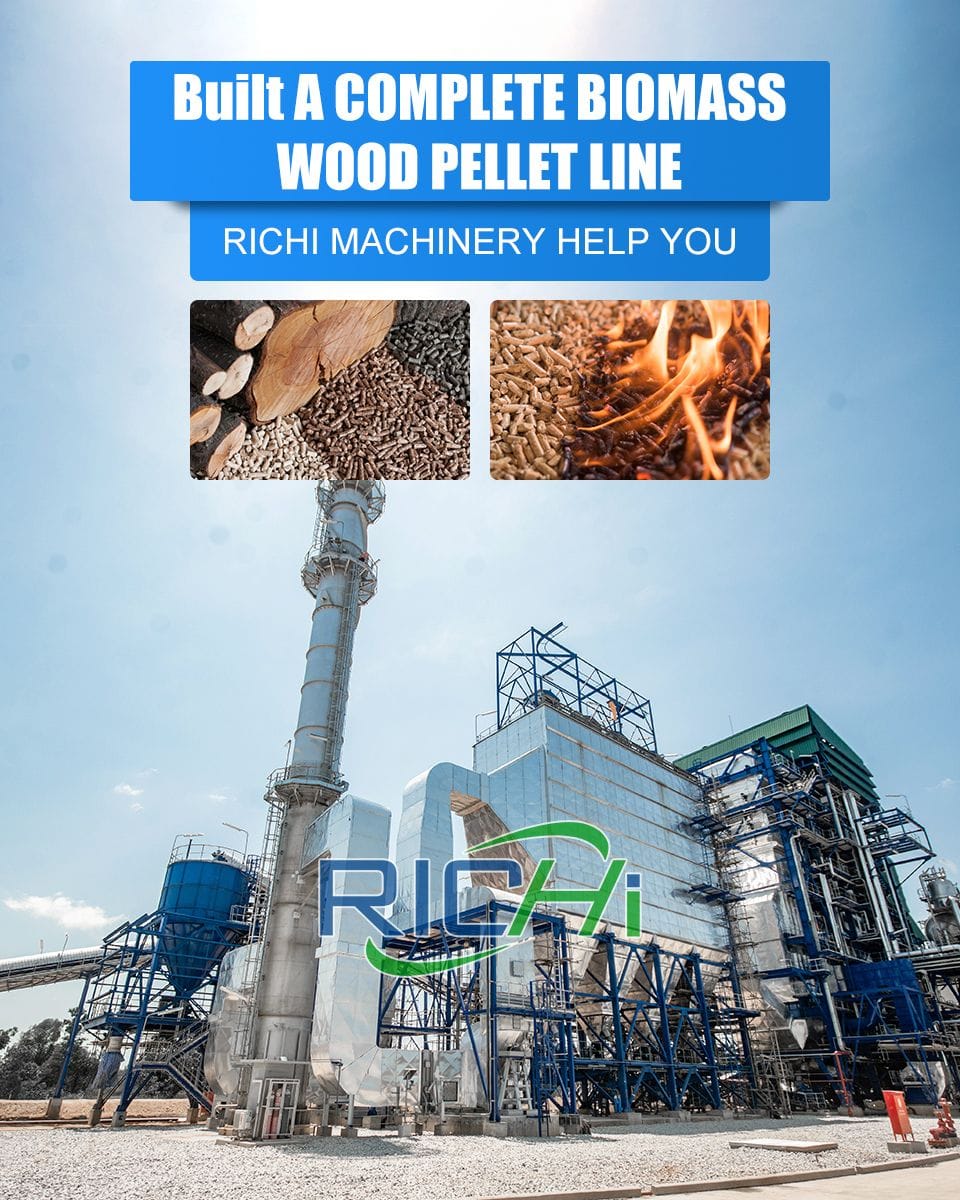 2.5 t/h wood pelleting plant project
——Project Overview——
This 2.5t/h complete wood pellets plant project is to make use of waste resources, process waste resources (wood scraps, sawdust) into shaped biomass particles, shaped biomass particles are easy to store, transport, easy to use, without any harmful additives, high combustion efficiency and clean and environmentally friendly.
After the wood pelletizer plant project is completed and put into production, it will solve the problem of discarding waste materials such as wood processing waste, increase employment opportunities, protect the environment, and promote local economic development, with good economic and social benefits.
Biomass fuels are generally made of agricultural and forestry wastes (such as straw, sawdust, bagasse, rice bran and other crops containing wood fibers) as raw materials, and are made into various shapes (such as blocks) through crushing, mixing, extrusion, drying and other processes. Shape, granular, etc.), a new type of clean fuel that can be burned directly. Its diameter is generally 3-8 mm, and its length is 4-5 times of its diameter, the broken rate is less than 1.5%-2.0%, the dry basis moisture content is less than 10%-15%, the ash content is less than 1.5%, the sulfur content and chlorine content are both less than 0.07%, and the nitrogen content is less than 0.5%.
TECHNICAL SERVICE
The client of this 2.5tph wood pelleting line project has an existing standardized factory building and rents another 1824m² factory building. The plant is divided into raw material area, crushing area, drying area, product area of 1800m², and office room of 24m². Renovate the original factory buildings, purchase equipment such as wood shredders and drying equipment, and build 2 complete wood pellet production lines with an annual output of 6,000 tons of woody biomass pellets.
Project product: Biomass wood fuel pellets
Annual output: 6000t/a
Production per hour: 2.5T/H
Biomass molding fuel standards: total moisture ≤ 13%, ash ≤ 5%, volatile content ≥ 70%, total sulfur ≤ 0.1%, nitrogen ≤ 0.5%, chlorine ≤ 0.8%, low calorific value ≥ 13.4MJ/kg
Production plan: 20t in 8h a day, 300d in a year, 2400h in a year, 2 wood pellet production lines, 6000t of biomass wood pellets per year. Among them, 100d is dried by a hot air stove, about 800h, which is only used in winter or rainy and snowy weather, and not used in sunny days in summer.
Total project investment: 280,000 US dollars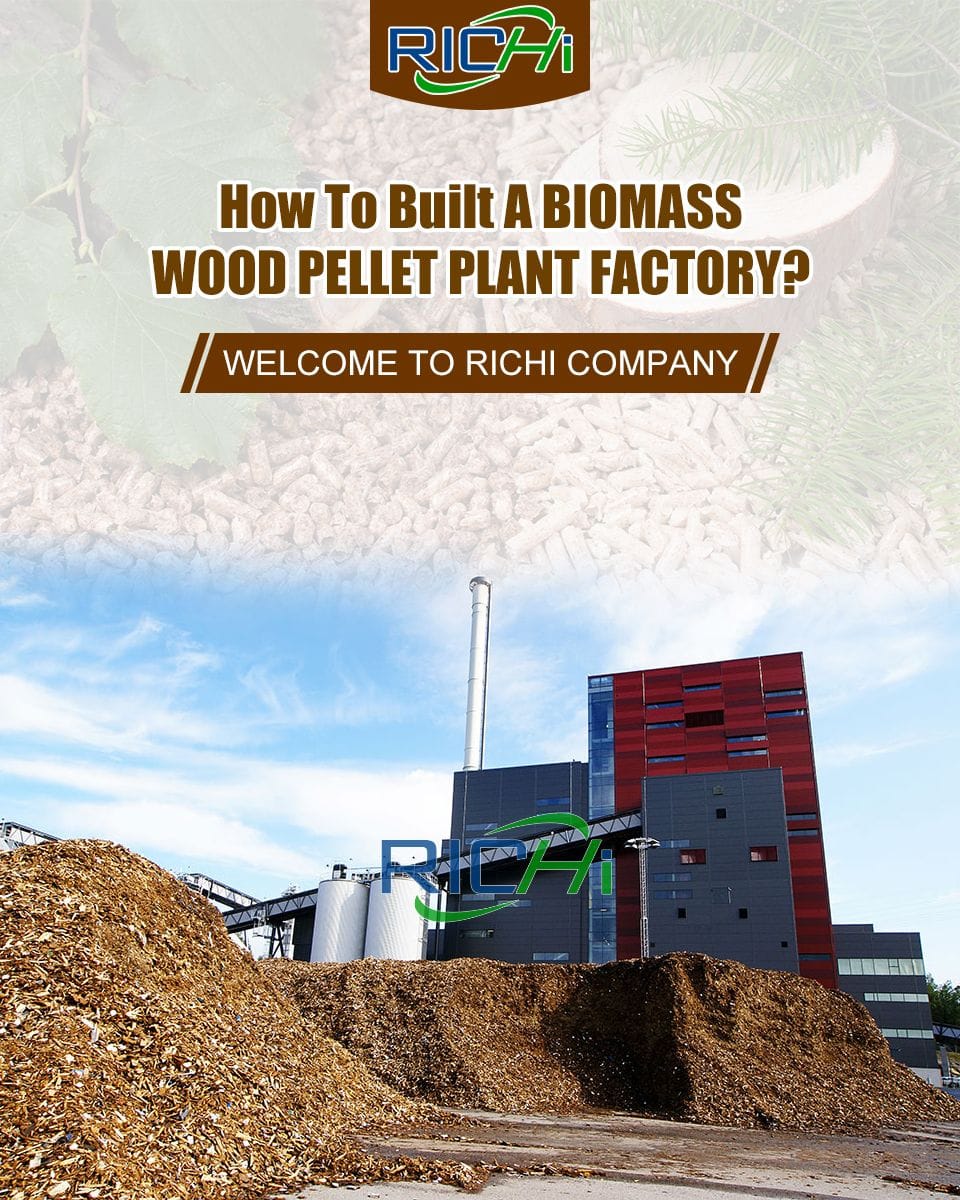 As a manufacturer focusing on the wood pelletizer for sale, Richi Machinery insists on summarizing and summarizing the details of wood pellets manufacturing process, product improvement, on-site process layout, etc., digging deep into customer needs in multiple forms, and always taking technological innovation as the main driver We strive to do a good job in products and services, and continuously improve our production capacity and market influence.
Construction content and scale
The construction 2.5t/h wood pellet line project covers an area of 1824m². Mainly arrange the production workshop, storage workshop and raw material warehouse, etc.
Production Workshop (built) : Leased production plant 1, with a total construction area of 1824m², divided into crushing and screening area, drying area, granulation area, and 2 production lines. Form an annual production capacity of 6,000 tons of woody biomass pellets.
Material area (built) : is located on the north side of the factory building, covering an area of ​​about 720m², for stacking raw materials.
Finished product area (Created) : Located on the south side of the factory building, it covers an area of ​​about 150m² and is used for stacking finished products.
Office (Created) :The prefabricated house is located on the southwest side of the production plant, covering an area of ​​about 24m².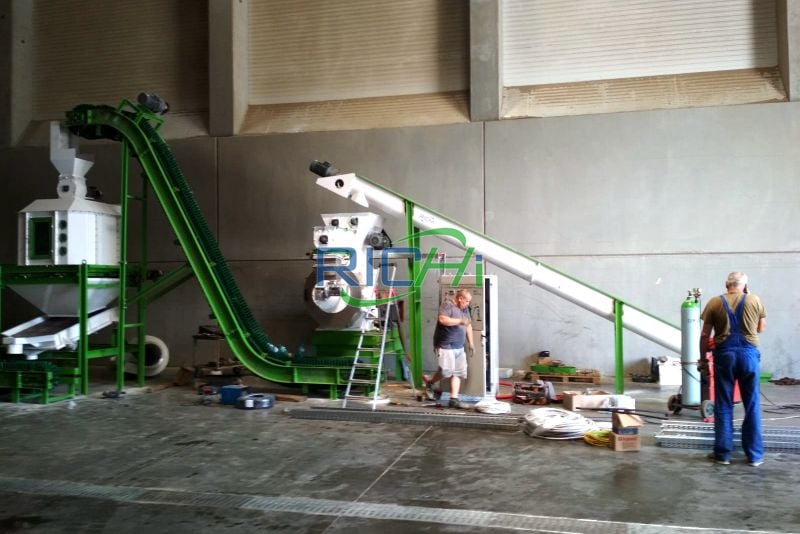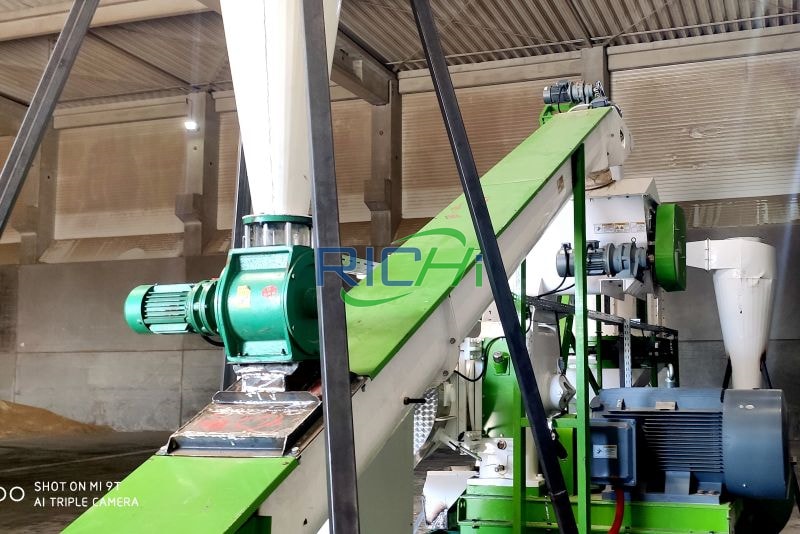 Wood pellet Equipment List
| Device Name | QTY | Specification Model |
| --- | --- | --- |
| Crusher | 1 | BL218 |
| Sieving machine | 1 | / |
| Wood chip dryer | 1 | / |
| Wood pelletizer | 1 | MZLH768 |
| Belt Conveyor | 2 | / |
| Loader | 1 | / |
| Hot stove | 1 | 1.5t/h |
| Pulse bag filter | 3 | / |
When choosing a wood pelleting machine or a manufacturer who focus on wood pelletizer for sale, you should purchase the corresponding supporting equipment and determine the model and quantity of the supporting equipment.
Main Raw and Auxiliary Materials
| Name | Annual consumption (t/a) | Remarks |
| --- | --- | --- |
| Shavings | 1000 | Outsourcing |
| Sawdust | 2000 | Outsourcing |
| Wood scraps | 4000 | Outsourcing |
Energy consumption
| Name | Annual usage |
| --- | --- |
| Electricity (KWh/a) | 550,000 |
| Natural gas (Nm³/a) | 100000 |
Public works of 2T/h wood pelletizer plant
Water supply: Mainly domestic water, the annual water consumption is about 150m3/a, and the water supply comes from the municipal water supply pipe network.
Drainage: rain and sewage diversion system, rainwater is discharged to the ditches outside the factory through the drainage system in the factory; the wastewater of the project is mainly domestic sewage, with a daily discharge of 0.4m³/d and an annual discharge of 120m³/a. After the septic tank is treated, it is connected to the municipal sewage pipe network and imported to the Gao'an sewage treatment plant for treatment, without being discharged outside.
Power supply: The electricity used by the project comes from the local power supply network, which can meet the needs of the project during the operation period, and the annual electricity consumption is about 550,000 KWh.
Production organization and labor employment The project works 300 days a year, with single-shift production, 8 hours per shift, and 2400 hours per year. The project labor quota is 10 people, including 2 managers.
Richi Machinery specialize in wood pelletizer for sale, according to the resource characteristics of different countries and regions, on-site operating environment and climatic conditions, to provide corresponding customized solutions for product and wood ppelletizing factory design, so that customers have more protection in comprehensive investment.
2T/H wood pellet production plant process flow
01 Screening and crushing
The raw materials of the project are shavings, sawdust, wood scraps, etc., and the raw materials are crushed into Ø3-8 mm particles by a crusher, and then screened by a screen machine to be the raw materials for the wood pelletizer.
02 Drying
The moisture content of the pellets in the raw material is relatively high, and the process requires a moisture content of less than 10%, so the pellets need to be dried. The dryer used in this project is a drum dryer, which is mainly composed of a hot blast stove, a feeding device, a wood chip dryer, a discharging device, a cyclone separator, and an induced draft fan. The project is only used in winter or rainy and snowy days, about 100d throughout the year.
The outlet of the screening machine is connected to the dryer through a conveyor belt, and the screened raw materials are transported to the drying cylinder of the dryer by the conveyor belt. Natural gas is combusted to generate high-temperature gas flow.
The high-temperature air flow enters the drying cylinder together with the pellets, and the water in the pellets is evaporated during the high-speed hot air flow, and the pellets are discharged from the discharge port at the tail of the drying cylinder to obtain dry pellets;
The water and the waste gas produced by drying enter the cyclone separator, and the tail of the outlet of the drying cylinder is connected to the cyclone separator. Use electricity or gas as a clean fuel as an energy source.
03 Granulation
The dried product is put into the wood peleltizer mill by a forklift. Driven by the motor, the propeller rotates at a high speed, and uses its own screw to bring the raw material into the forming cylinder.
The forming cylinder is heated by the heating ring to make the raw material lignin components in the pellets are softened, the bonding ability is enhanced, coupled with the high-strength extrusion of the propeller head screw, and finally high-density and high-hardness shaped biomass is obtained.
04 Product inspection
Products that pass the inspection are put into storage and wait for delivery.
2.5 t/H wood pellet plant Layout
The production area is arranged in the southeast of the 2.5t/h pellet making plant project, and the raw material storage yard, crushing area, screening area, drying area, and granulation area are arranged in sequence from south to north, and the office is located in the northwest of the factory area.
The layout of the wood pellet factory area is conducive to the production collaboration of various departments in the process of project production and operation, and improves production efficiency. Generally speaking, the general layout of the project is basically reasonable.
Richi Machinery focuses on wood fuel pellet mill plant and wood pelletizer for sale, as a professional waste wood pelletizer supplier, in fact, Richi Machinery does not only regard wood pellet plant as a "turnkey project", we hope it is a key to entering the new model of whole fuel pellet plant project management, and jointly maintain the stable and healthy development of the market.
How to making wood pellets with complete wood pellet plant?
Producing wood pellets seems to be the new rage, with new large capacity plants being announced in every news publication on a weekly basis. This summary will attempt to help you determine if this is an industry you want to invest in.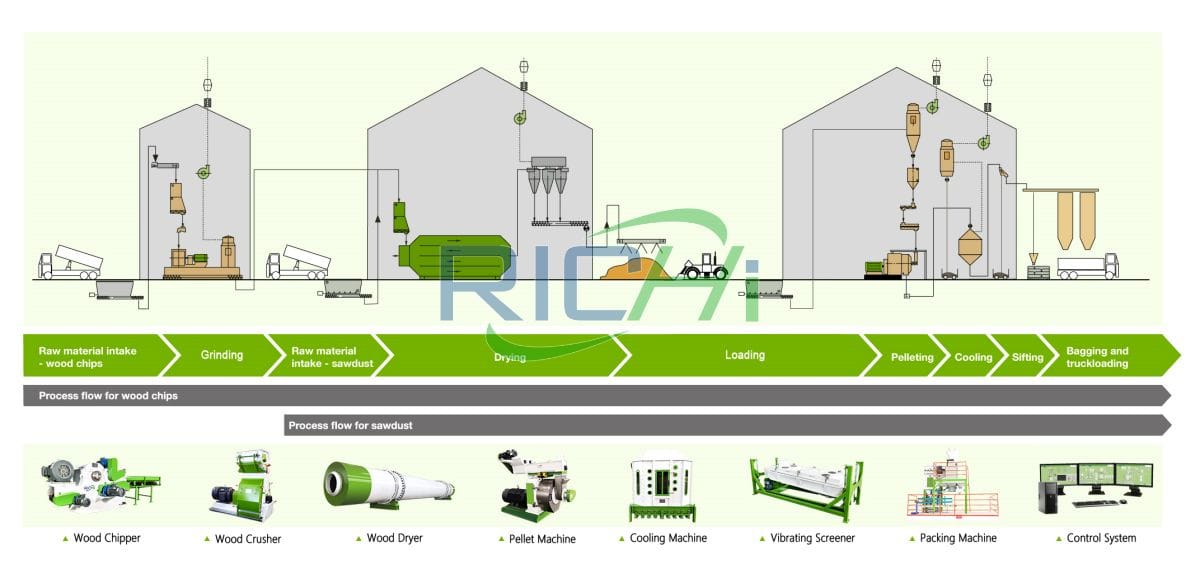 Wood Pellet Production Process:
Typically any raw material will require some form of processing prior to being pelletized. This can range from debarking if using whole logs (round wood) to shredding or grinding of pallets, agricultural waste. Once the product is shredded or ground, it could require further processing through a hammer mill, depending on how it was received.
If the raw material is wet (over 15%) it will need to be dried. After sizing and drying if needed, the product is now ready to be pelletized by wood pelletizer. Pellets can be made in a wide range of diameters and bulk densities, which is typically determined by the end use of the pellet.

The pellet machine die specifications can be changed, allowing for multiple sizes to be produced from the same mill. In most cases pellets will exit the wood pellet mill hot (100-170 degrees) and must be cooled. This is done with a pellet cooler by pulling ambient air through the pellets.
Once the pellet is cooled to ambient temperature, the pellets are screened to remove any fines that may have been created during the process. The pellets are now ready to be packaged by automatic bagging machine, stored or sold in bulk.
RICHI has exported wood pelletizer for sale the world, and has reached cooperative relations with more than 1,000 customers in more than 120 countries and regions, providing them with complete pellet line solutions and services covering the entire product life cycle.
Customized wood pelletizing plant equipment
When choosing a wood pelletizing mill or a manufacturer who focus on wood pelletizerfor sale, you should purchase the corresponding supporting equipment and determine the model and quantity of the supporting equipment.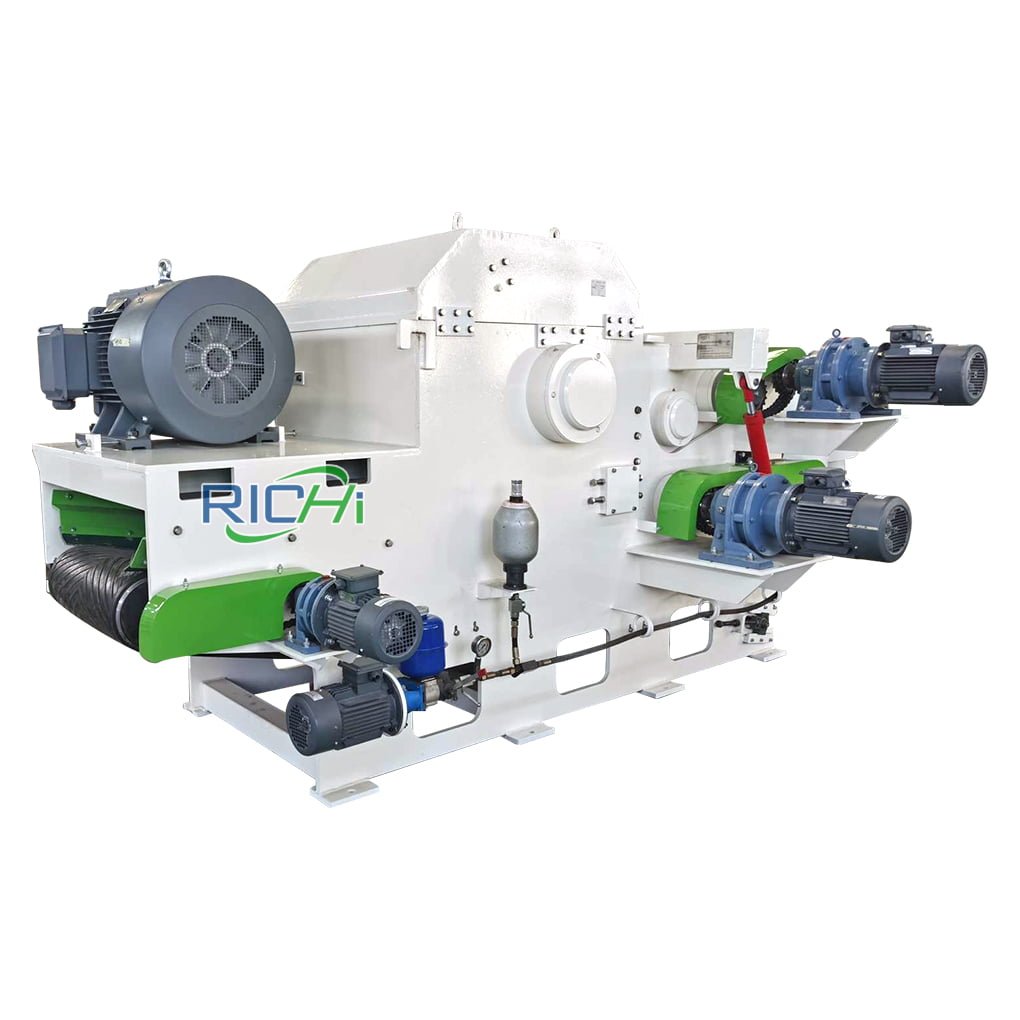 Processing big size materials into smaller chips size, 3-5cm lengh and width,10mm thickness.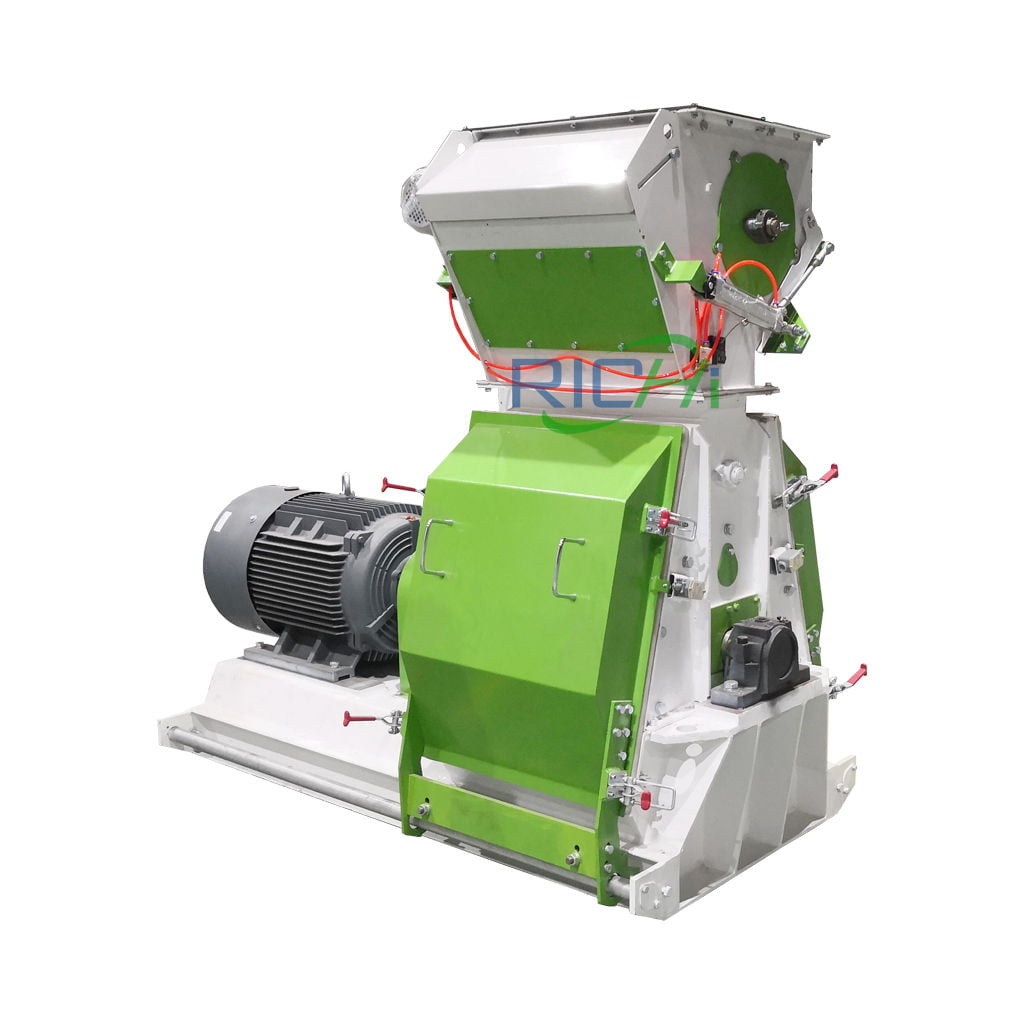 Wood Hammer Mill
Further crushing the chips size material into smaller sawdust size, 3-5mm size sawdust.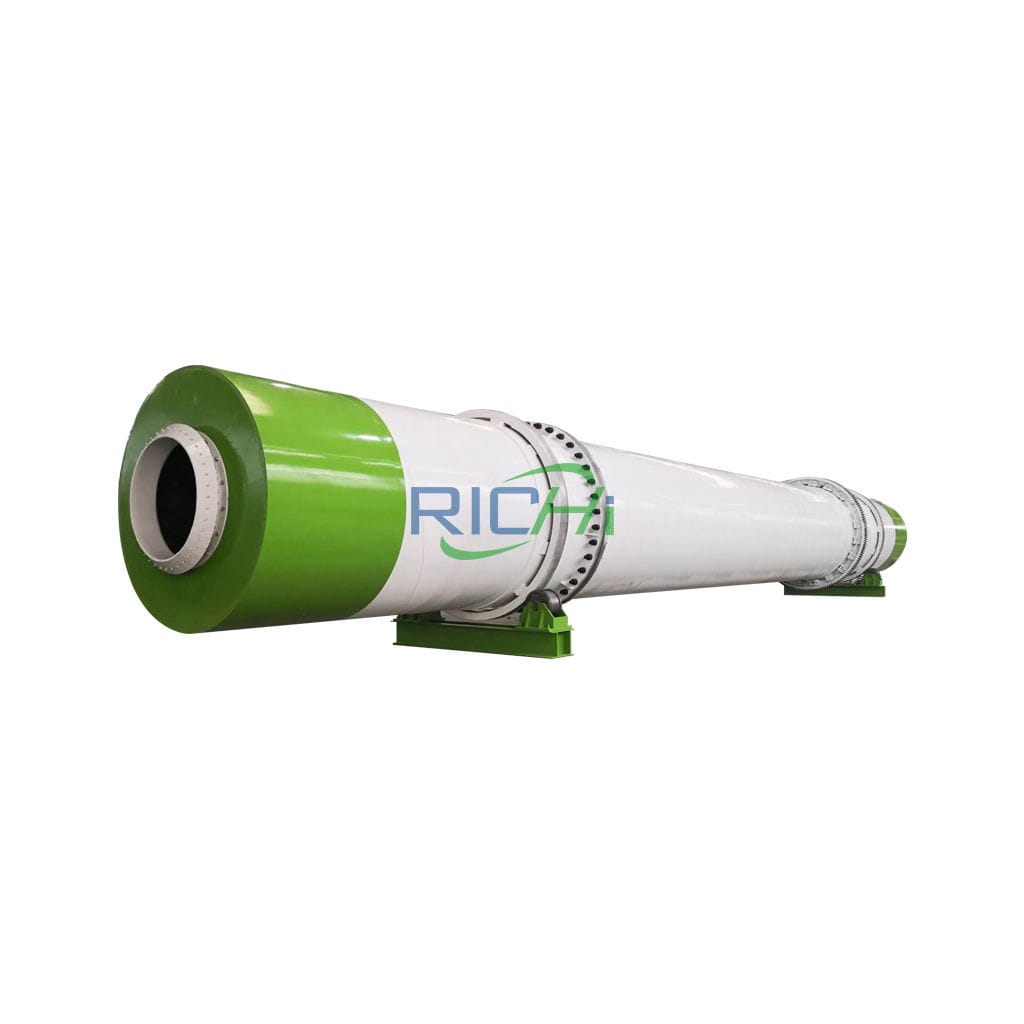 Drying the sawdust to standard 15% moisture con-tent, prepared for next pelletlizing section.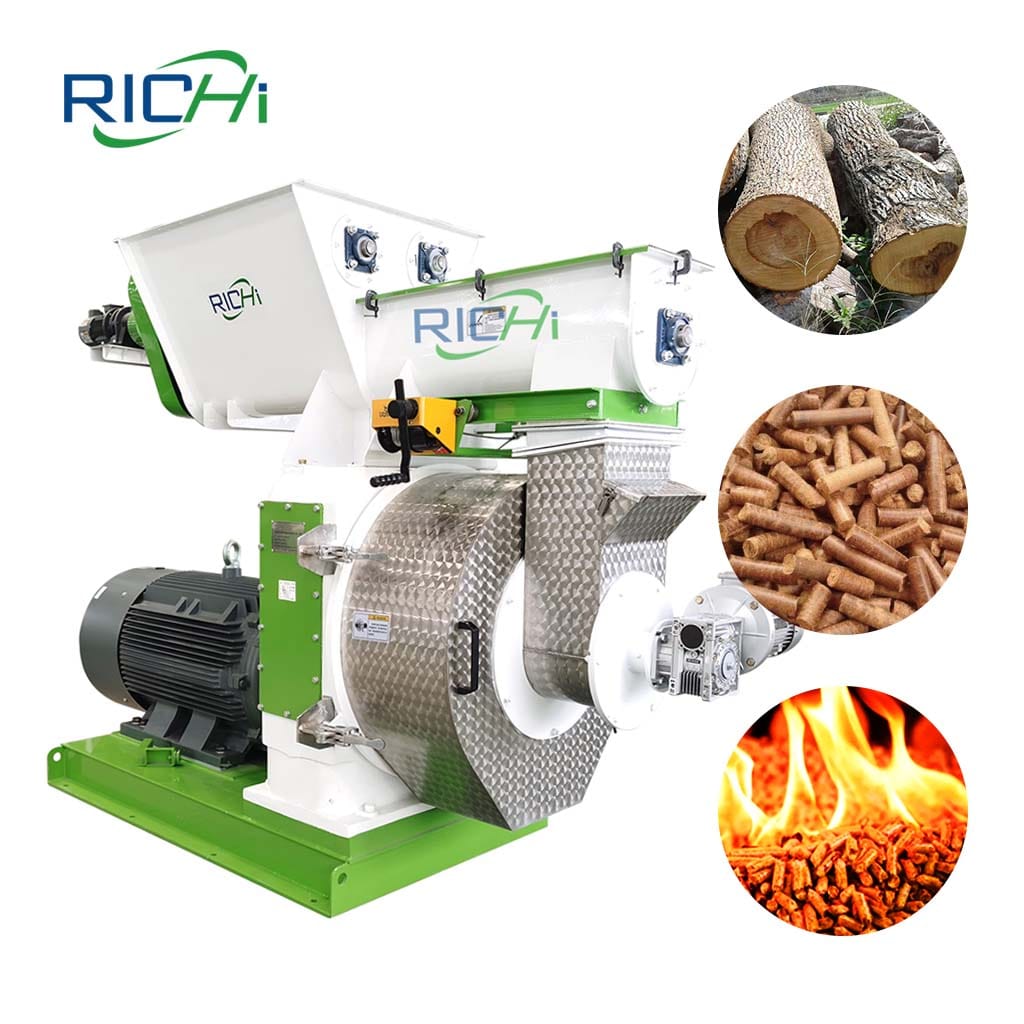 Pelletizing the ready dried sawdust into pellets. Single set machine capacity can reach 4.5t/h.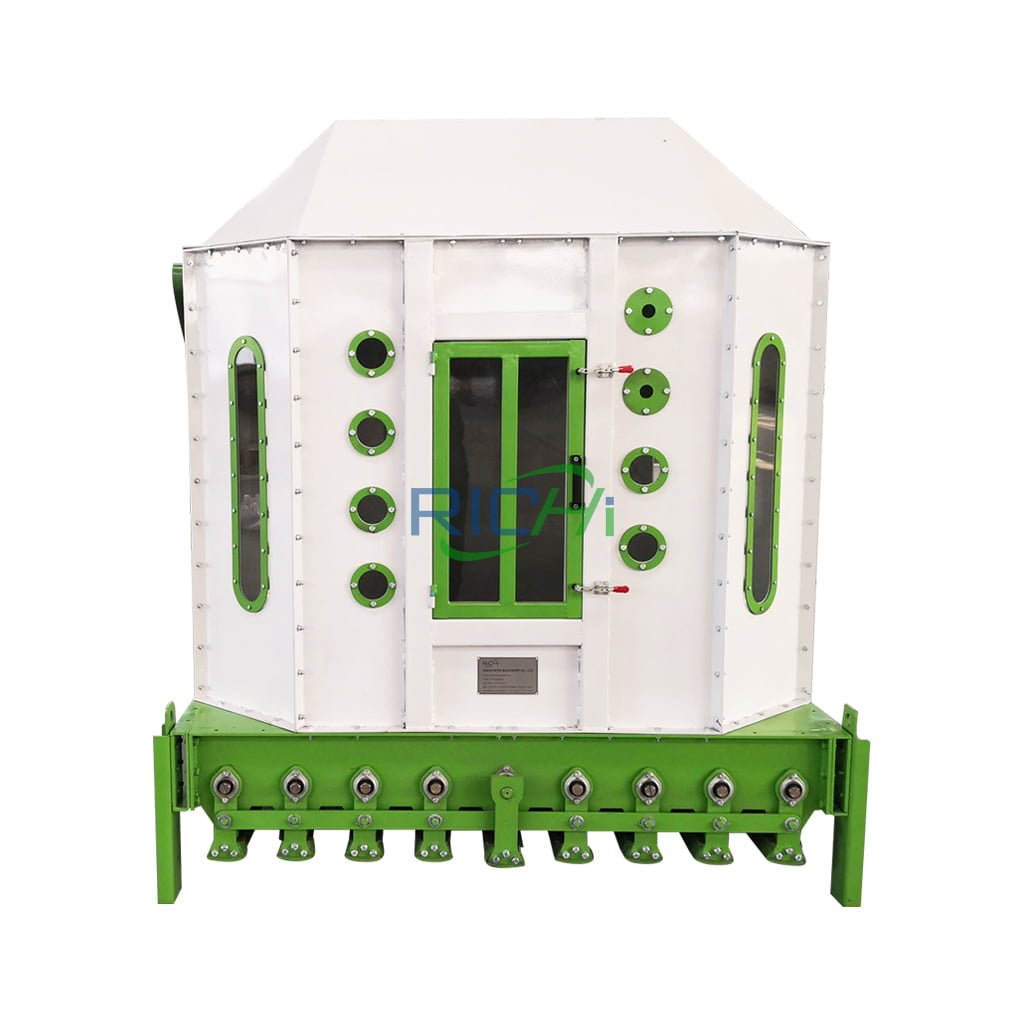 Cooling down the hot pellets into standard temperature, 30- 40℃ normal hot.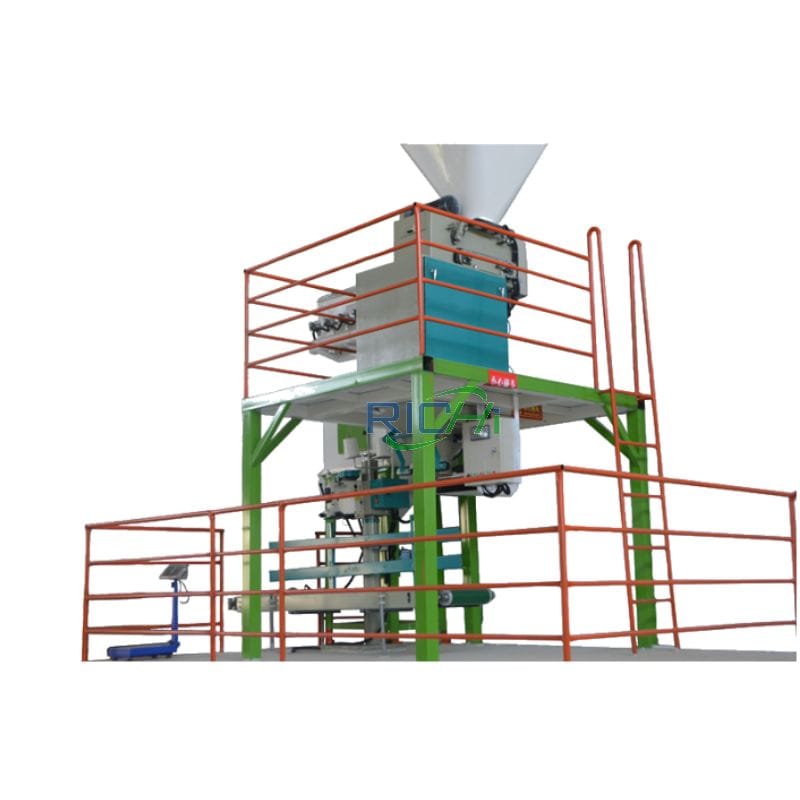 Packing the wood pellets into bags, small 50kgs/bag or jumbo bag.
Customized wood pelletizer plant supplier——Richi Machinery
As a manufacturer focusing on the wood pelletizer for sale, we wholeheartedly care about every aspect of the biomass sector and specialize in wood pelleting plants. To deliver the best possible outcome for your next pellet production project, we take care of the process from A to Z.
Analysing the profitability of the project, while identifying the right partners and engineers for the execution. Later, we supervise and optimize the process of planning and construction to deliver a stress-free experience for you, as a contractor.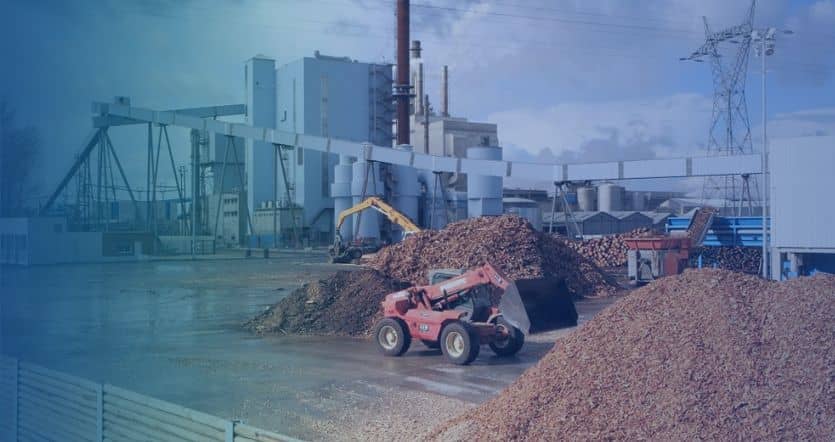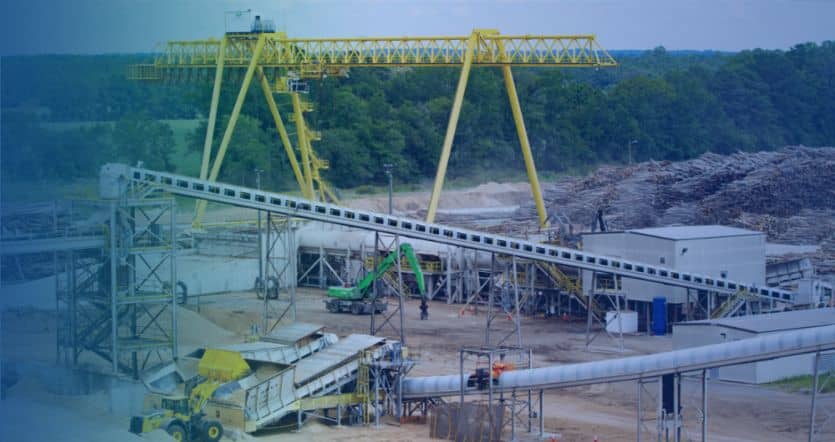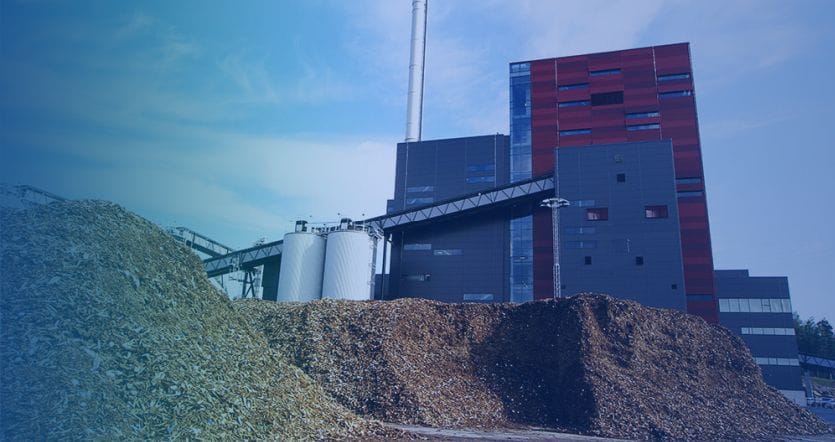 With the skills and experience to function as an EPC or even as an EPCM, we are the only partner you will need to plan, construct, and monitor wood pellet manufacturing plants. (Related case: Pellet production line in Thailand )
Building on a great foundation for any wood fuel pellet making plant, we continue by undergoing the following 9 steps to complete a successful wood pellet production project:
Establishing the basis of the project
Preliminary design
Final design
Building permission application
Execution drawings
Preparation of contract award
Assisting the award process
Project supervision
Project documentation
Richi Machinery specializes in wood pelletizer for sale. No matter what kind of raw material you are, we can provide suitable wood pellet equipment and wood pelleting process solutions.
LEAVE YOUR NEEDS
Keeping in touch with us is an effective way to solve all your problems. If you have any needs or questions, please leave your contact information, then RICHI technical consultants will send design, quotation, videos to your mailbox. You can also contact us directly via WhatsApp: +86 13838389622