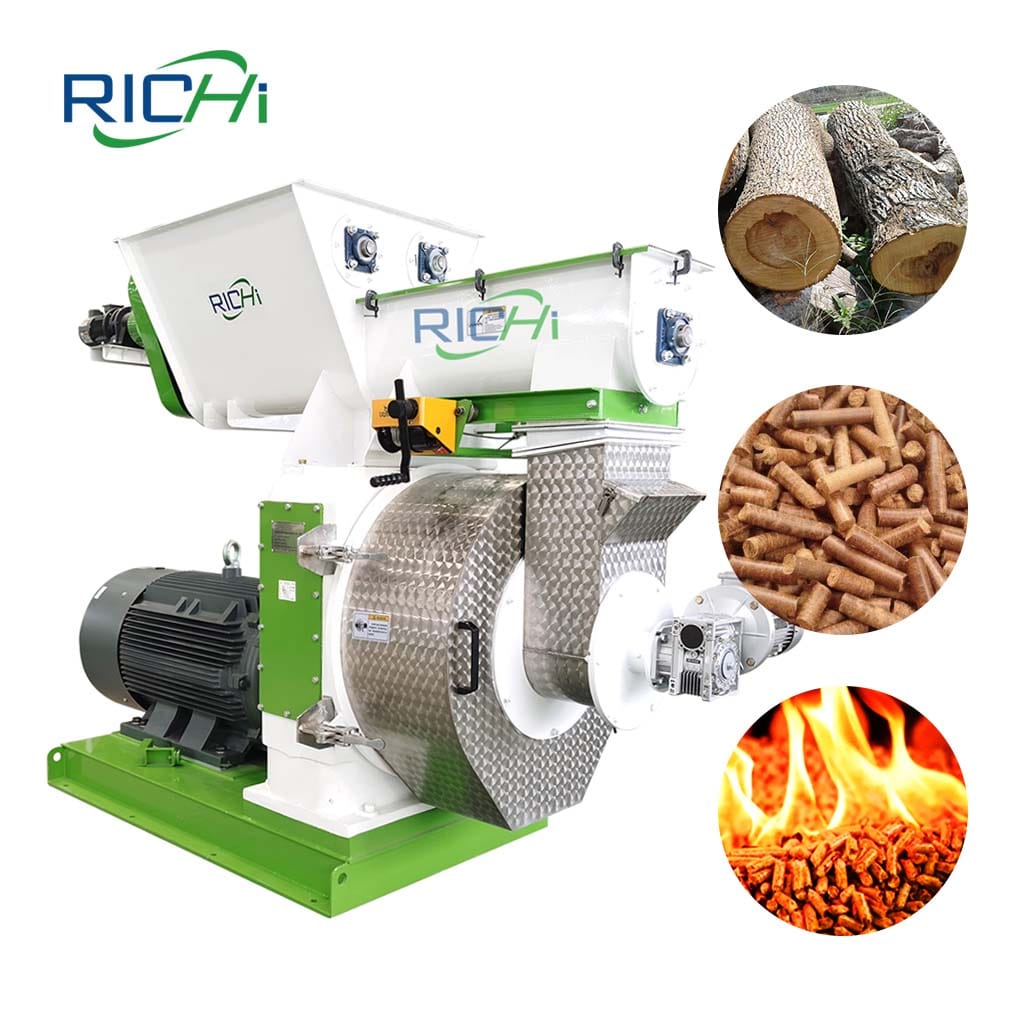 Wood Pelletizer Machine
Our MZLH858 wood pelletizer machine has been specifically designed to withstand the roughest pelleting conditions. From biomass and wood pelleting to rice husk, EFB, sunflower hull pelleting, the mill can achieve maximum outputs.
In the field of industrial production of wood pellets and other biomass pellets, countless customers around the globe put their trust in our wood pellet production technology.
RICHI wood pelletizer equipment is one of the most important machines in the wood and biomass pellet industry. It is mainly used in large scale commercial production with the features of long working life, high output and low consumption. The work of pressing the mash into a pellet is done through the die in the main mill.

More and more industries are discovering the advantages of pelleting. The application possibilities of wood pellets machines in today's process industries are virtually endless. In addition to animal feeds, other materials being pelleted by customers include detergents, polyethylene, carbon, insecticides, RDF, sawdust, asbestos, pharmaceuticals, urea, polyesters, coal dust, latex, coffee, organic fertilizer, potash, charcoal, zinc oxide, herbicides, to name just a few.
Features of MZLH858 wood pelletizer machine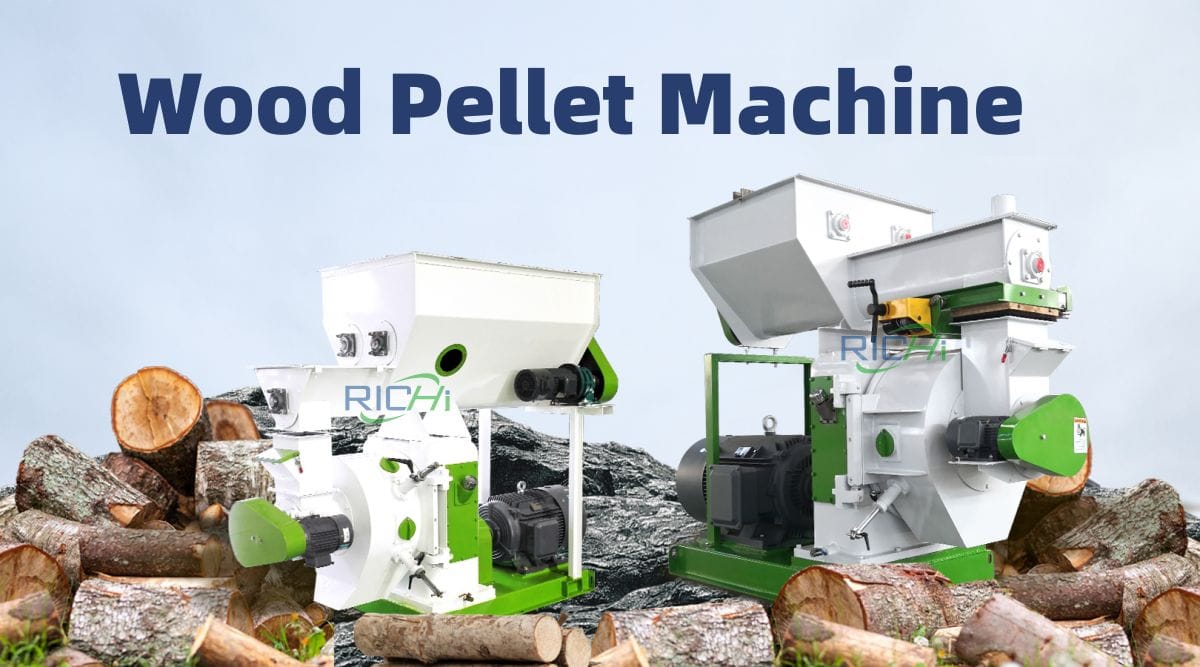 High-precision gears are used for direct transmission, and the transmission efficiency is as high as 98%.
The transmission gear tooth blank is subjected to normalizing heat treatment after water forging, which improves the hardness of the tooth surface; the tooth surface is carburized, and the carburized layer is as deep as 2.4mm, which enhances the wear resistance and prolongs the service life of the parts; the hardened tooth surface is silent The fine grinding and edge trimming process makes the operation quieter and more stable.
The main shaft and connected hollow shaft of wood pelletizer machine are made of alloy structural steel imported from Germany through water forging, rough turning, heat treatment, fine turning and fine grinding. The structure is reasonable and the hardness is uniform, which improves the fatigue resistance and wear resistance of the components and provides a guarantee for safe operation and more reliable protection.
The host box is precision-cast with high-quality steel, with uniform thickness and compact structure; it is then carefully processed by a Swiss-imported CNC machining center with zero error in machining accuracy. Provide stronger support for normal operation.
The bearings and oil seals used in the transmission part are all high-precision bearings imported from German and Japan, wear-resistant and temperature-resistant fluororubber oil seals imported from the United States, and a lubricating oil return system is specially added, the oil circuit is circulated and cooled, and oil is lubricated automatically at regular intervals. Ensure that the bearings are fully lubricated for safer and more reliable operation.
The bearings used in the wood pelletizer machine are all high-quality silent bearings, and a thin oil circulation cooling and lubrication system is added to ensure longer service life and safer operation of the bearings.
The ring die is made of high-grade stainless high-nickel steel, and the unique compression ratio is designed reasonably, which makes the product quality better, the ring die has a longer service life, and the production cost is minimized.
The new generation of biomass biomass pellet machine is developed and designed by senior designers, and it is specially used for various biomass pellets. The company has its own production base. The ring die biomass pellet machine is the most stable, reliable, efficient, safest and most economical model after hundreds of tests and demonstrations in the factory. The equipment can be used continuously for a long time run.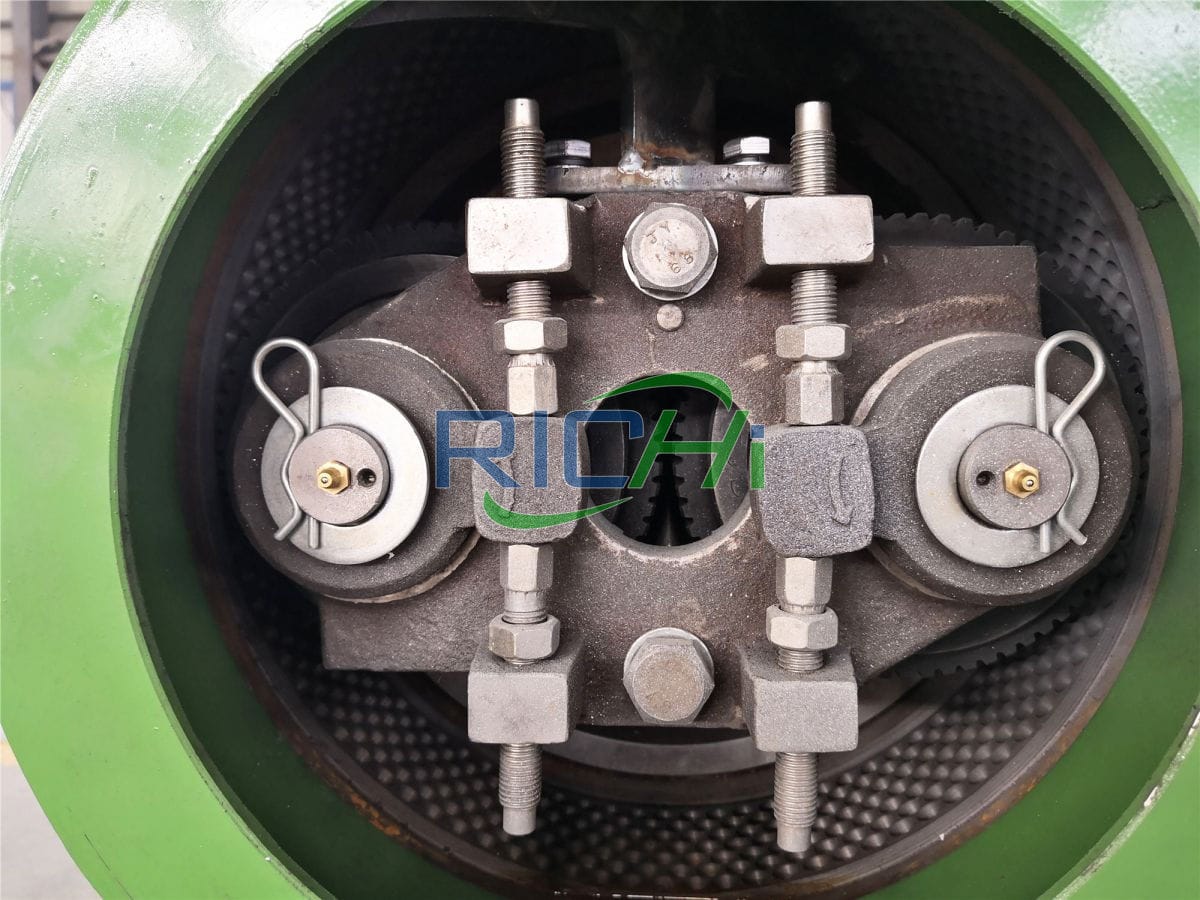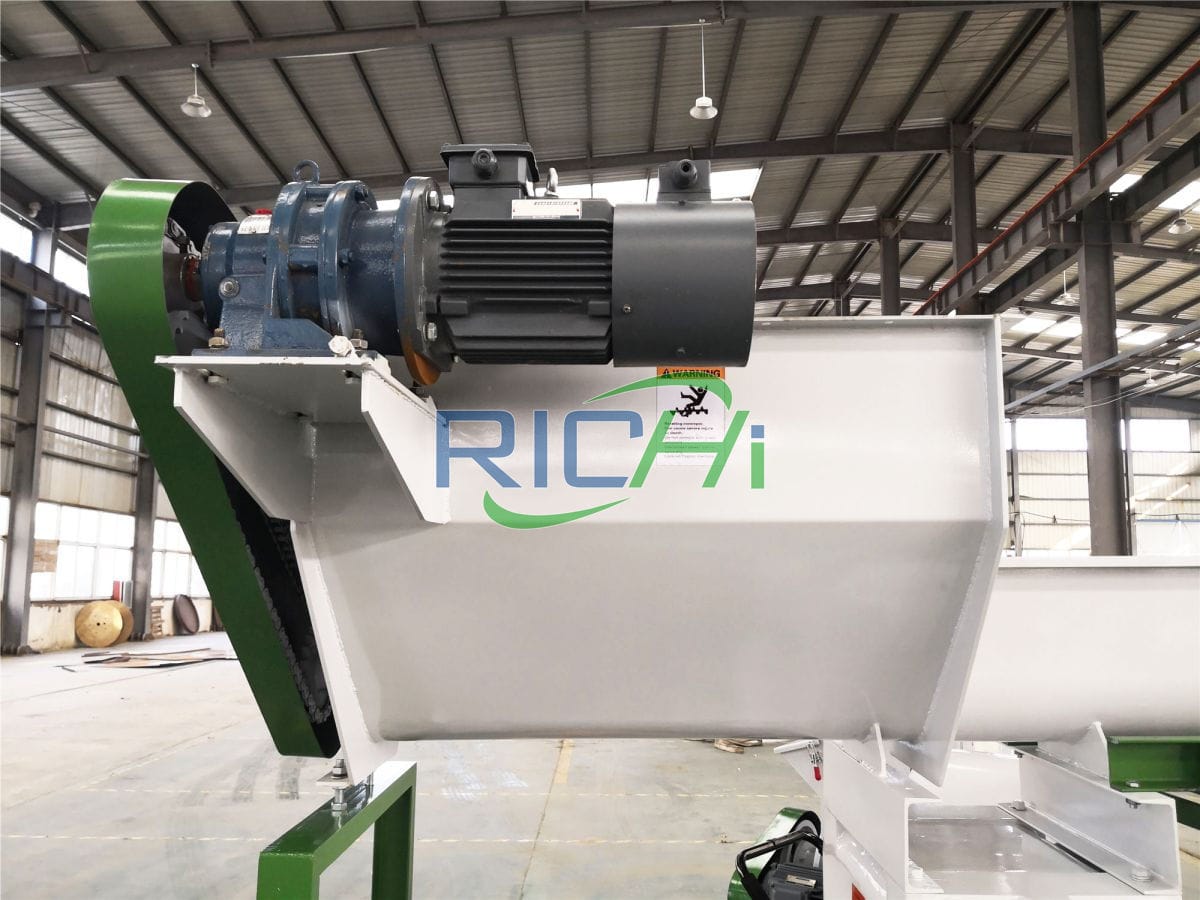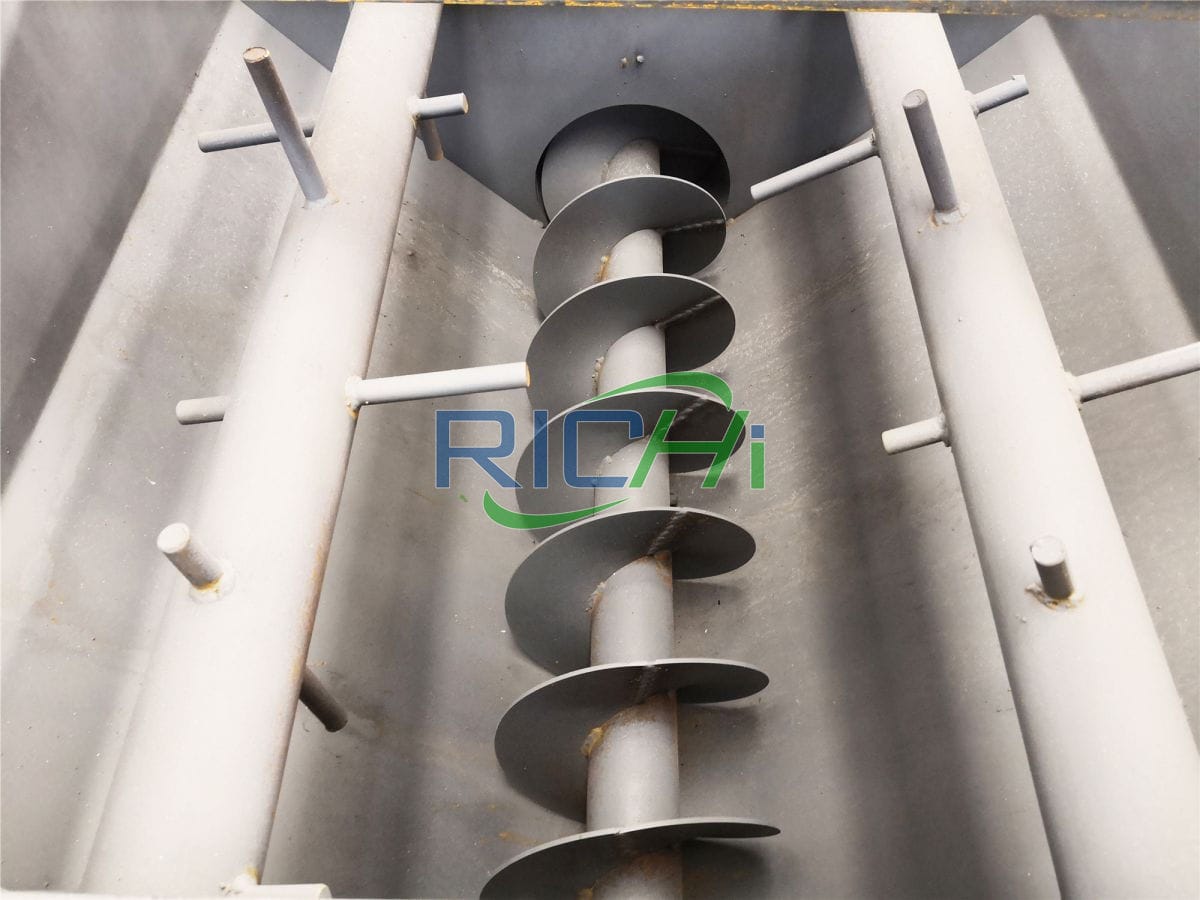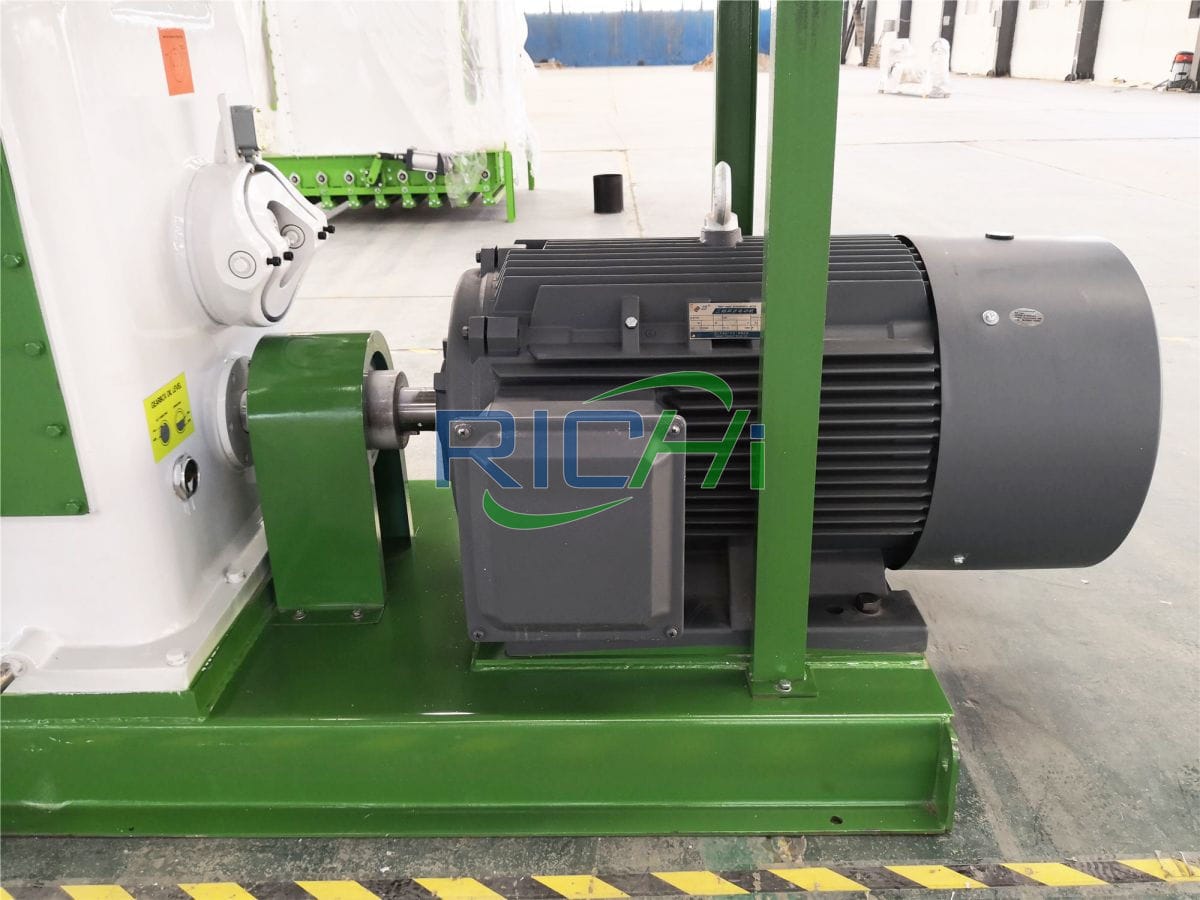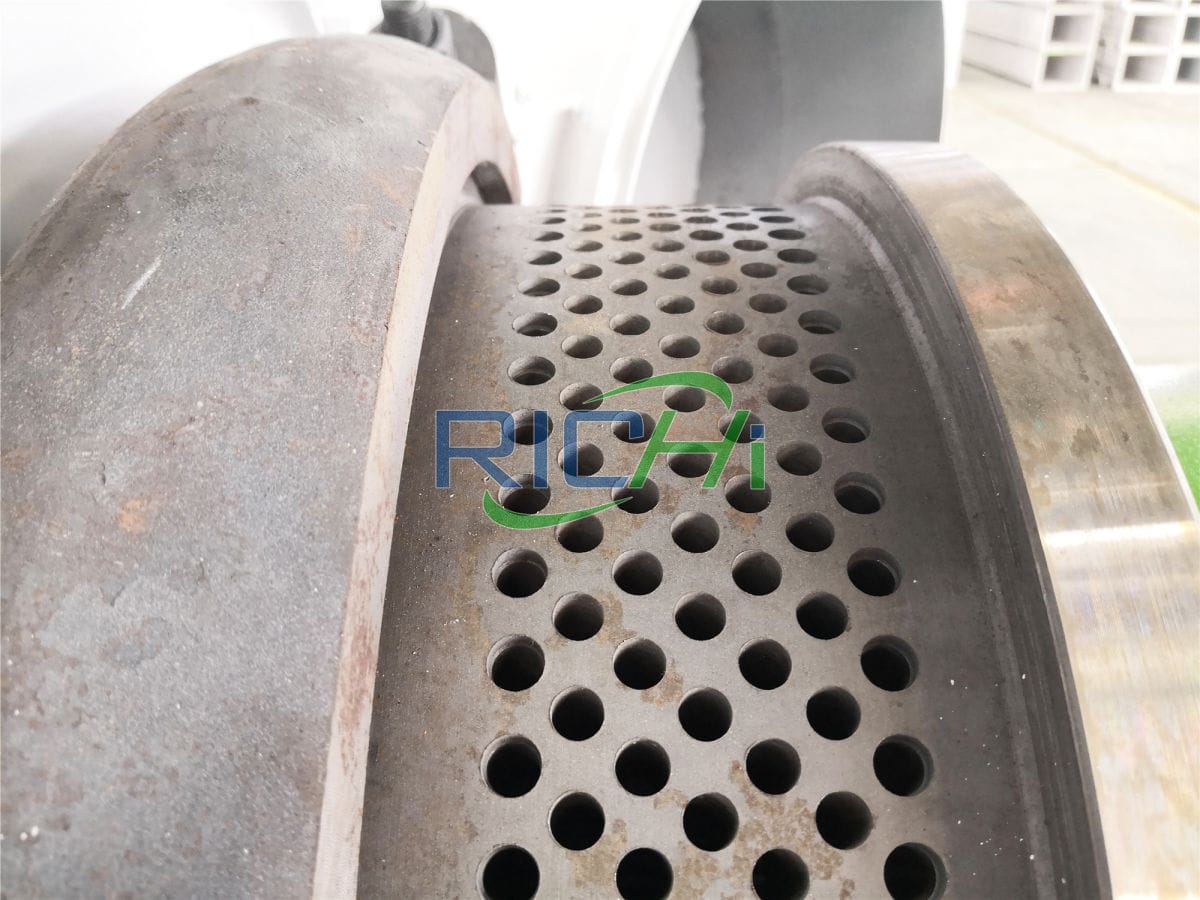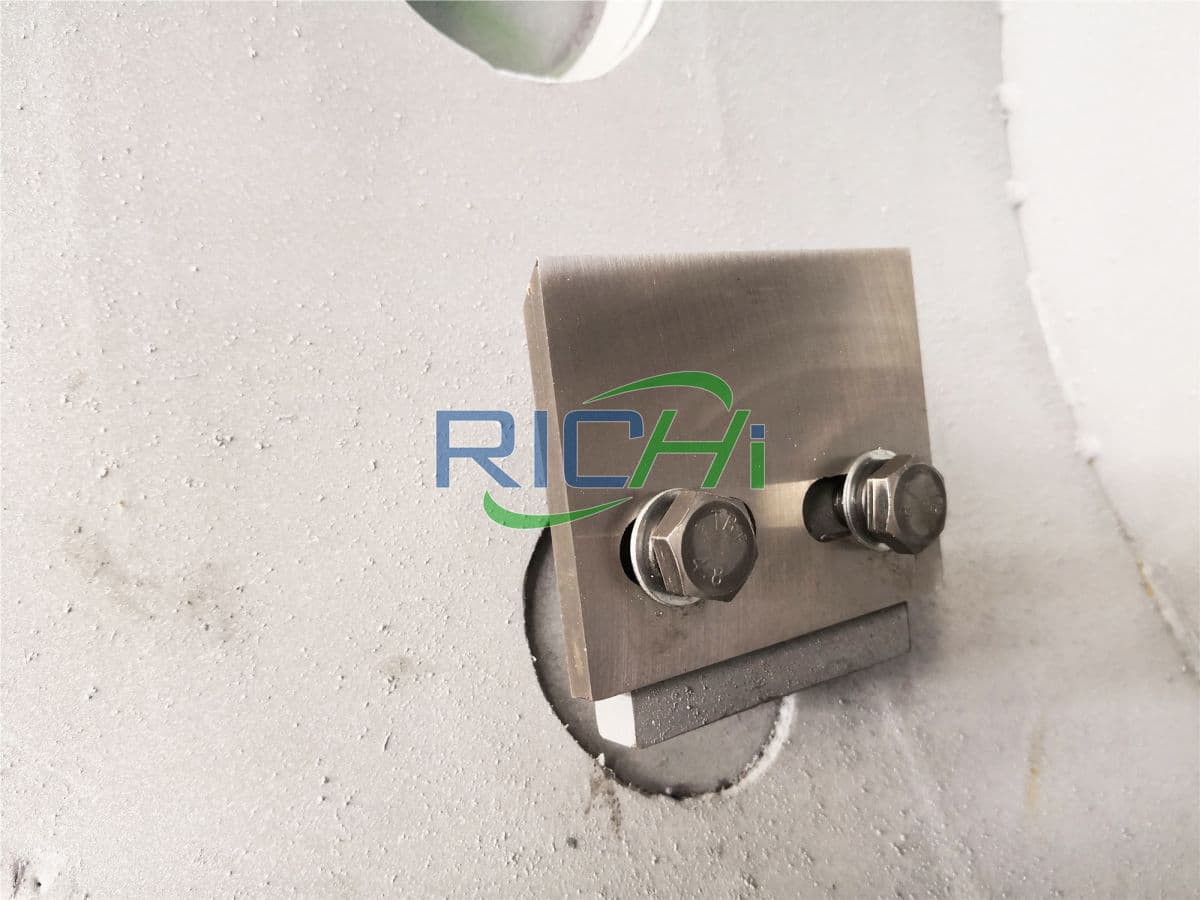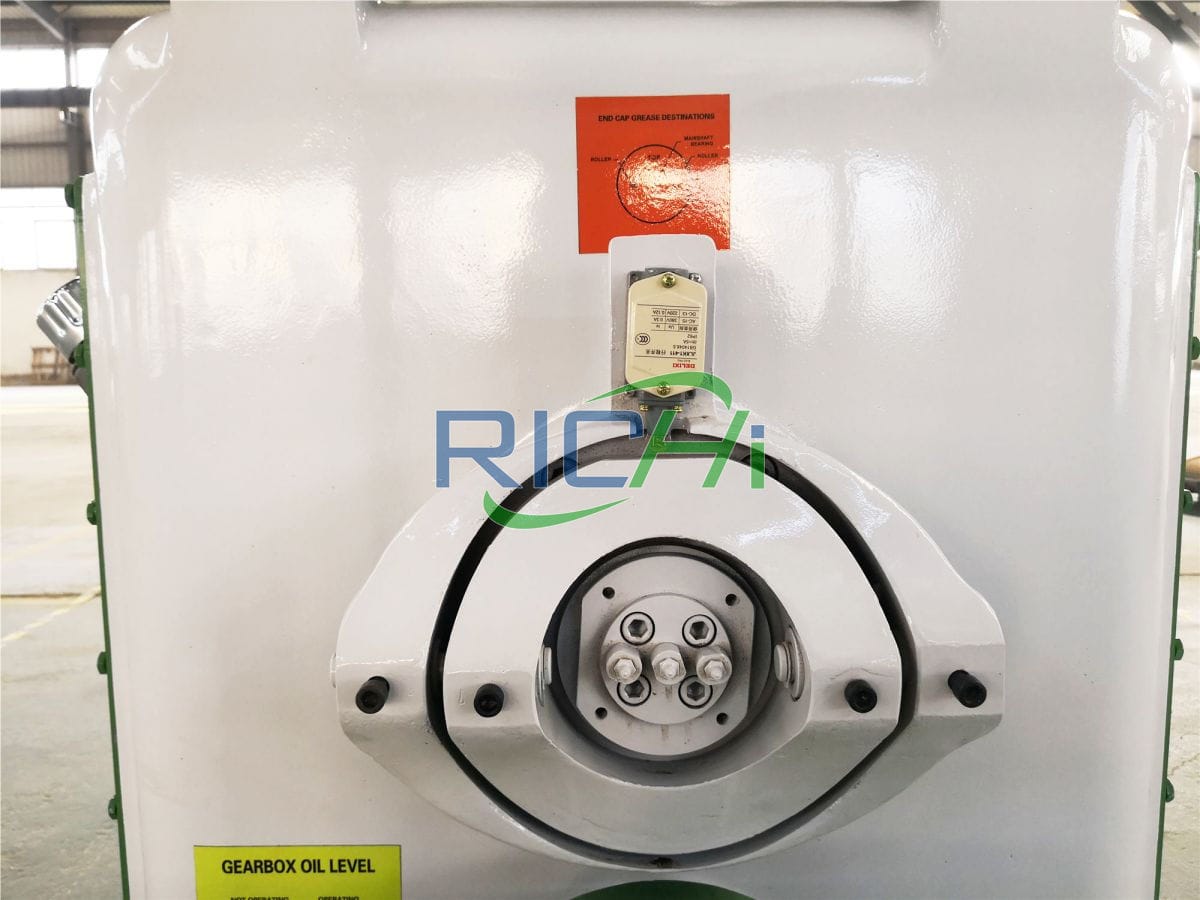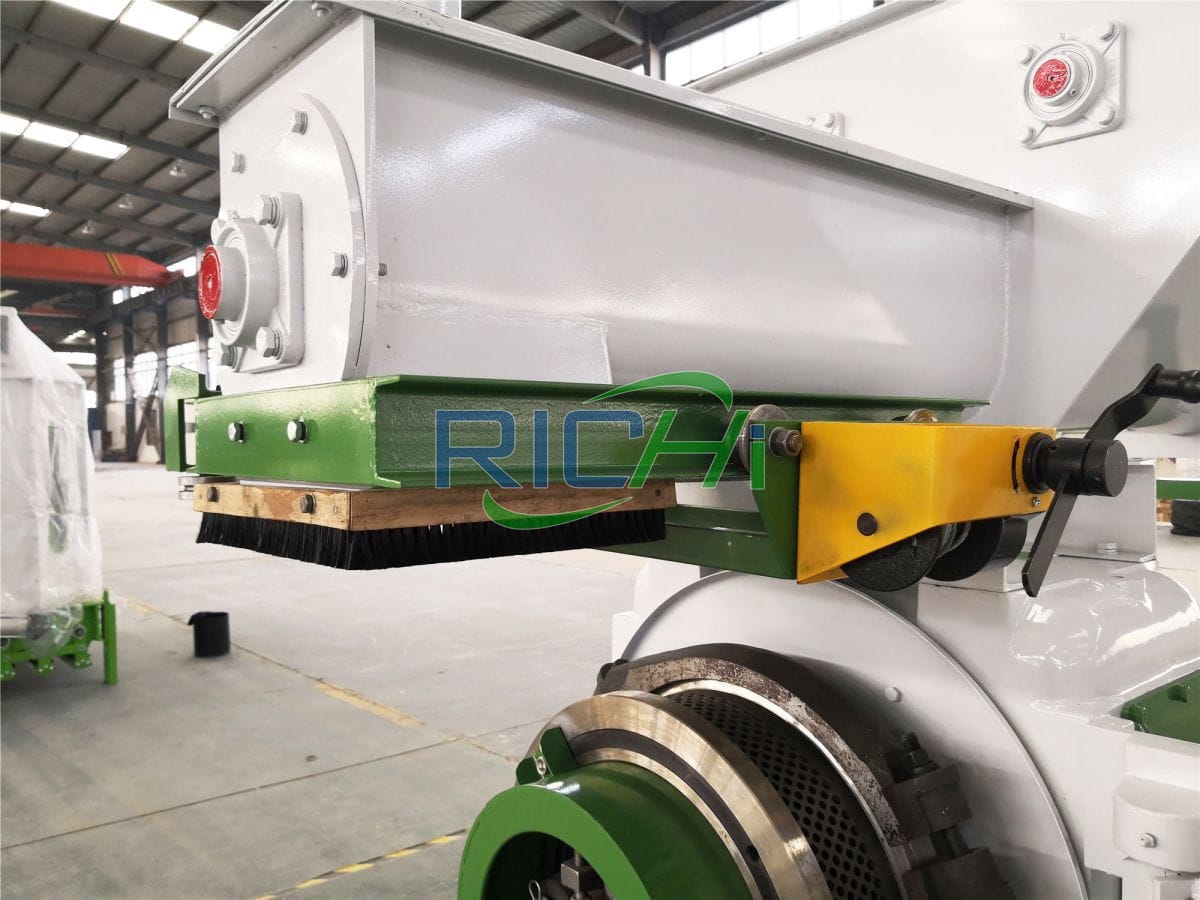 It mainly consists of deceleration system, transmission system, granulation system and lubrication system. The working process is to require wood chips and other biomass powders with a moisture content of not more than 15%. The auger hopper adjusts the frequency conversion speed regulation motor speed to obtain a suitable material flow rate, and enters the granulation pressing room for granulation. The speed of the motor is high, and the pellets are cut by the dial cutter to meet the needs of different customers for the pellet length.
Advantages of MZLH858 wood pelletizer machine
Withstanding highest pressures:
It's capable of processing finely ground wood, straw, and other biomass particles, as well as sunflower hulls for industrial or household pellets.
Operator-friendly:
The wood pelletizer machine is distinguished by its easy user guidance and its low maintenance and cleaning requirements.
High performance:
The wood pellet mill machine achieves highest throughputs for the most challenging raw products.
Biomass wood pellet fuel is a kind of raw material that uses sawdust, shavings, bark, waste wood, branches, various straws produced after harvesting crops, and other types of combustible biomass produced in wood processing and production.
It is manufactured through equipment processing without adding any adhesive. Its production process is mainly through crushing, drying and grinding of raw materials, and then compressing and forming through a wood pelletizer machine
Wood pelletizer machine cost and parameters
MZLH858 wood pelletizer machine price:60000-70000 USD
| Model | Capacity | Power | Transmission form | Number of pressing rollers | Ring die clamping method | Final Pellet | Weight(KG) |
| --- | --- | --- | --- | --- | --- | --- | --- |
| MZLH858 | 3-4.5 T/H | 280KW | Gear drive | 2 | Hoop | 2-12mm | 5500KG |
Advantages of Wood Pellets:
They are a sustainable resource
They reduce energy imports and contribute to the national economy
The amount of waste released to the environment after use is negligible
They can be used to produce electrical energy
They generate CO emissions below the threshold
They are easy to transport and the need for storage is less compared to wood etc.
They are manufactured from residual sawdust and similar waste materials without harming nature
Whether it's pounds per hour or tons per hour, wood pelletizer equipment will meet your toughest demands. Loaded with features like our proven gear drive system and other details that make the job of pelleting and just about anything a lot easier. That's because our wood pelleting mills are built to the highest possible standards in the world today.
Wood pelletizer machine for sale the world
For more than 25 years, RICHI has been leading the way in the design and manufacture of world-class wood pelletizer equipment with the lowest operating costs and the highest long-term value imaginable.
With every piece of pelleting equipment we sell, we take the time to know and understand your unique requirements, and then we work with our engineers and your experts to recommend the best pelleting solution for your operation. Our people know pelleting equipment and pelleting nuances intimately, so you can rest assured that they know your industry, as well.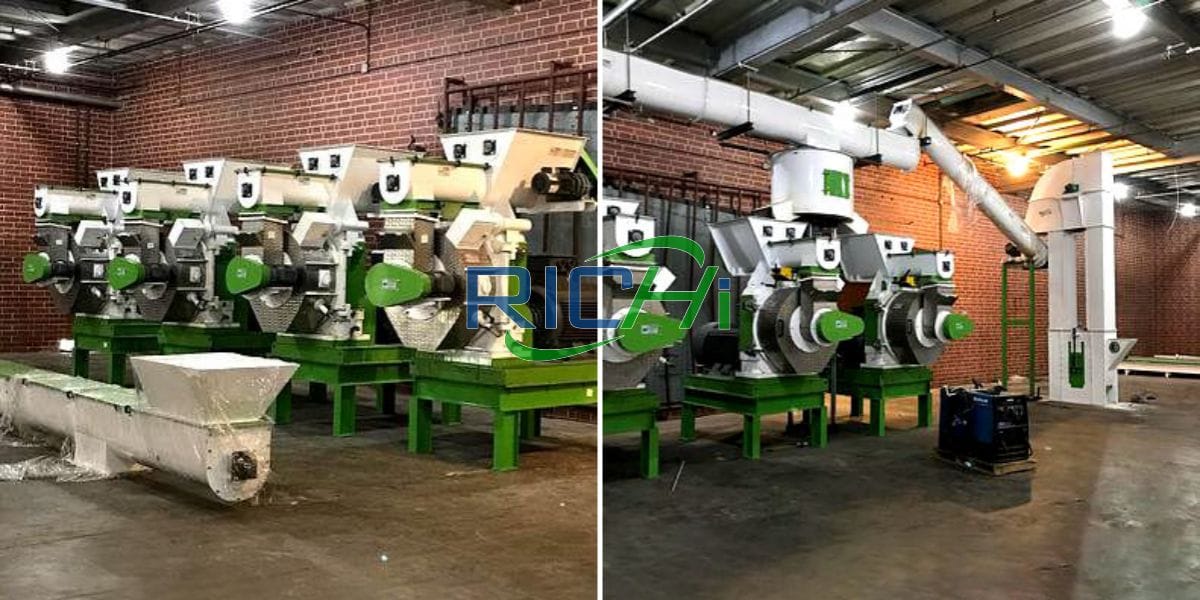 Wood pelletizer machine in United States
Appication: 10 T/H wood pellet factory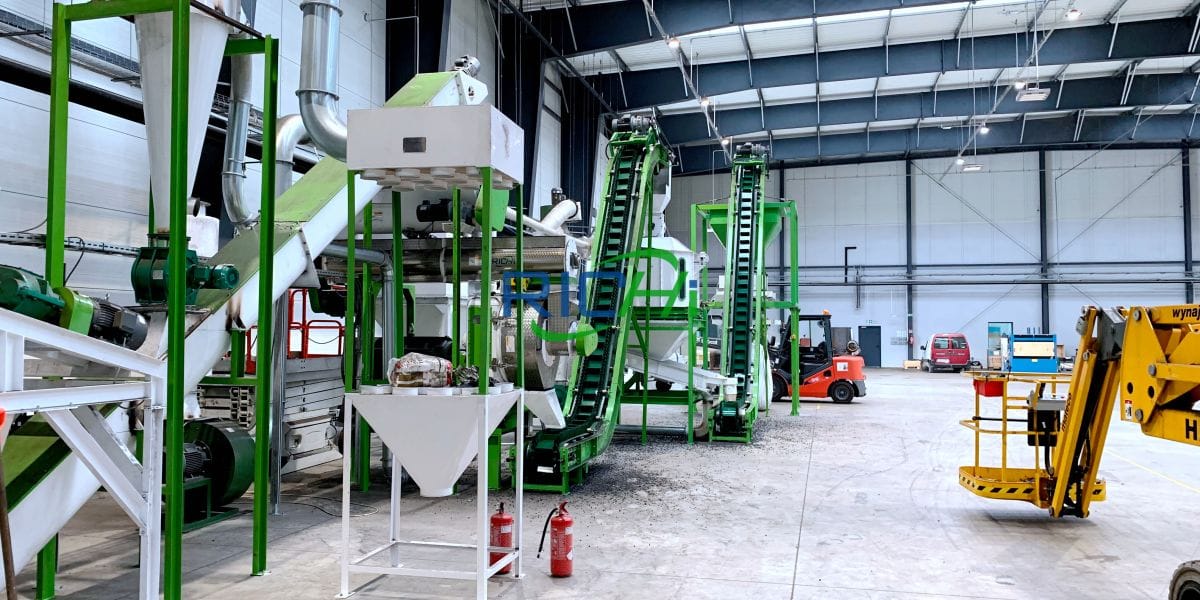 Wood pelletizer machine in Poland
Appication: 2-3 T/H automatic wood pellet plant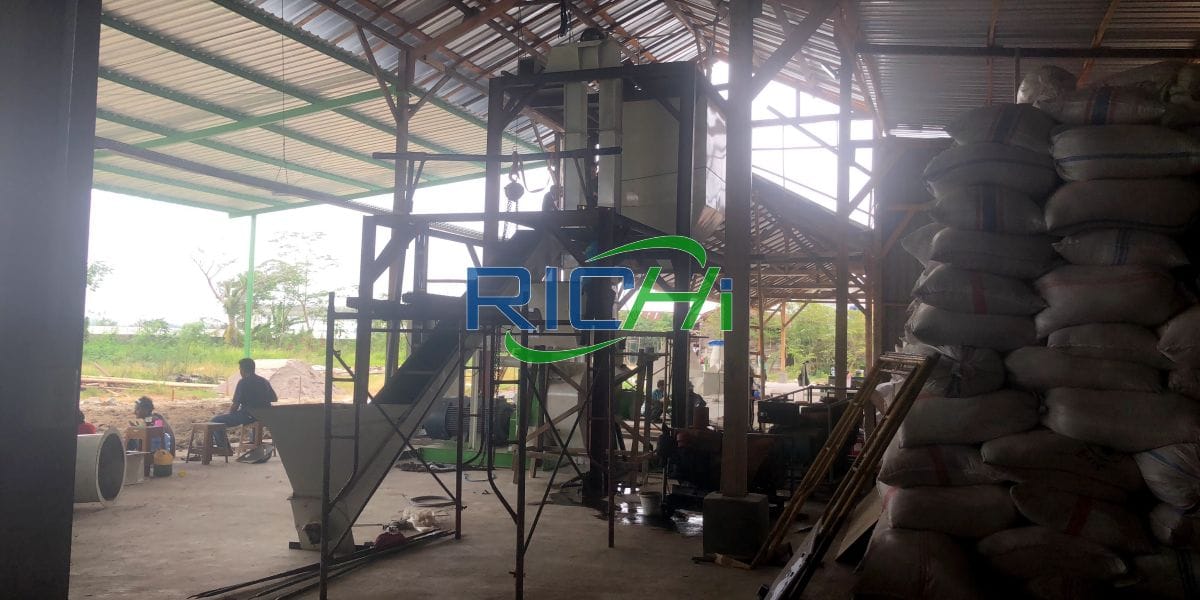 Wood pelletizer machine in Indonesia
Appication: 1.5 T/H wood sawdust pelleting plant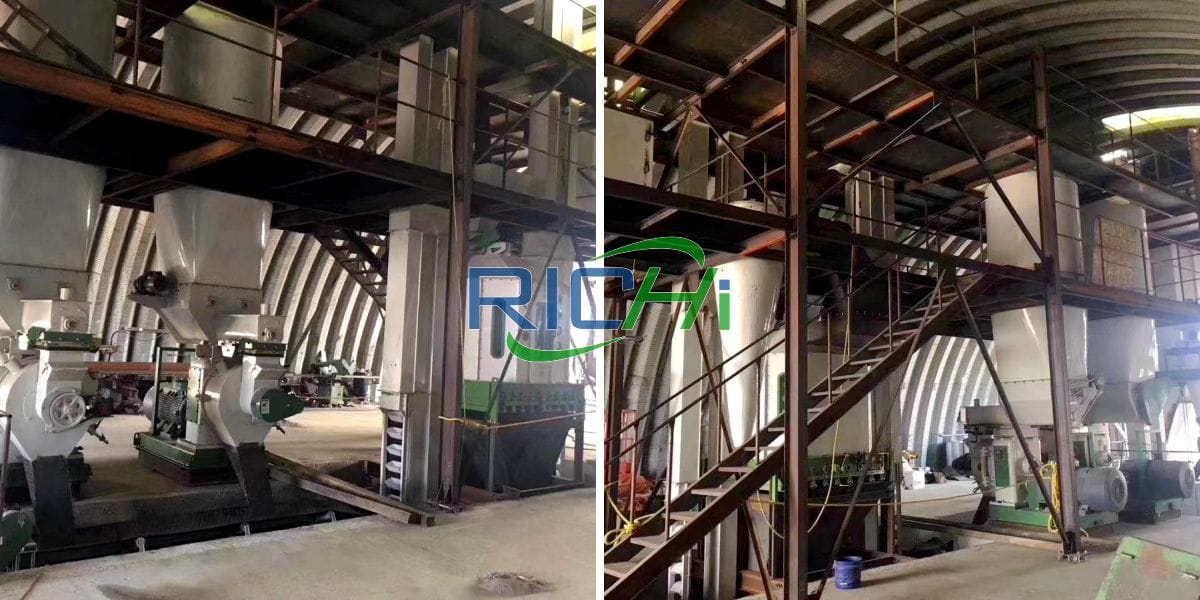 Appication: 2-3T/H wood pellet manfuacturing plant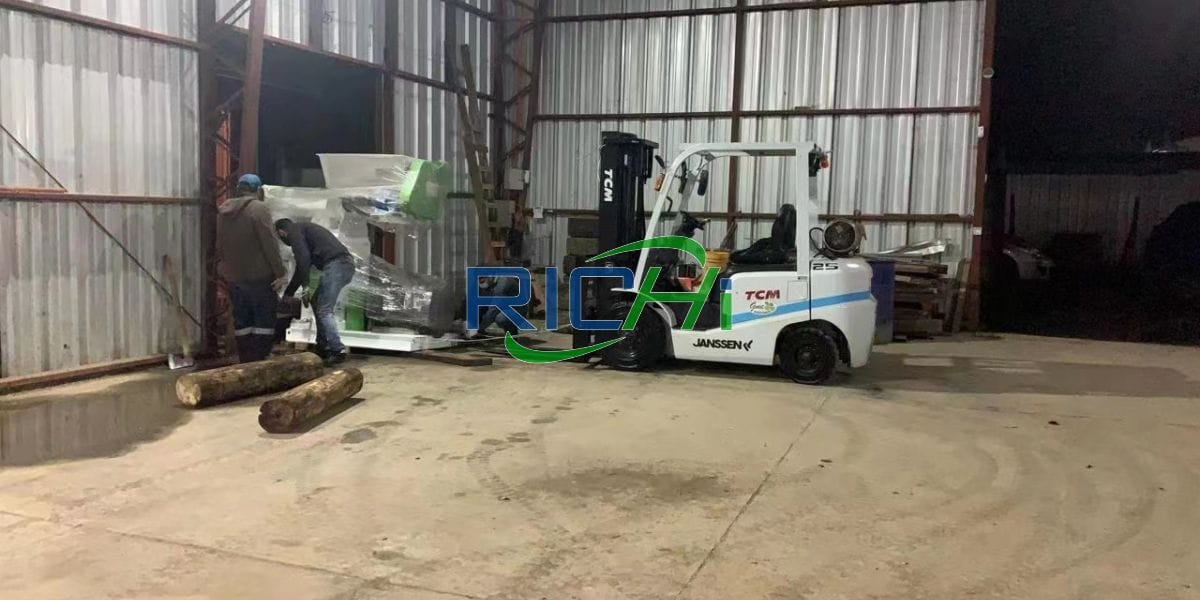 Wood pelletizer equipment in Chile
Appication: 1-1.5 T/H wood pelleting line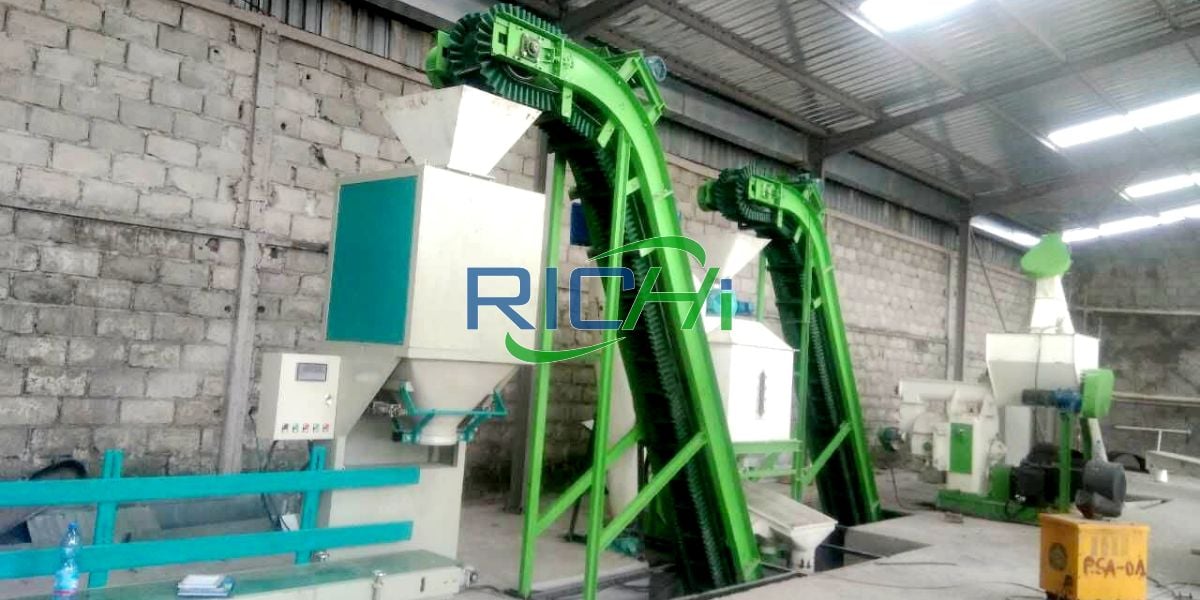 Wood pelletizer equipment in Congo
Appication: 1-1.2T/H wood pelletizing plant

SOME EXPORTED COUNTRIES
Countries: Australia
Project: Wood Pelletiz Machine For Wood Pellet Line
Capacity: 2-2.5 Tons Per Hour
Countries: Austria
Project: Wood Pelletizer Machine For Wood Pellet Factory
Capacity: 5 Tons Per Hour
Countries: Japan
Project: Wood Pelleting Machine For Wood Fuel Pellet Plant
Capacity: 1.5 Tons Per Hour
Countries: Indonesia
Project: Wood Pelletizing Machine For Wood Pelleting Plant
Capacity: 4-5 Tons Per Hour
Wood Pelletizer Machine Video
MZLH858 Wood Pelletizer Machine For 4T/H Wood Pellet Plant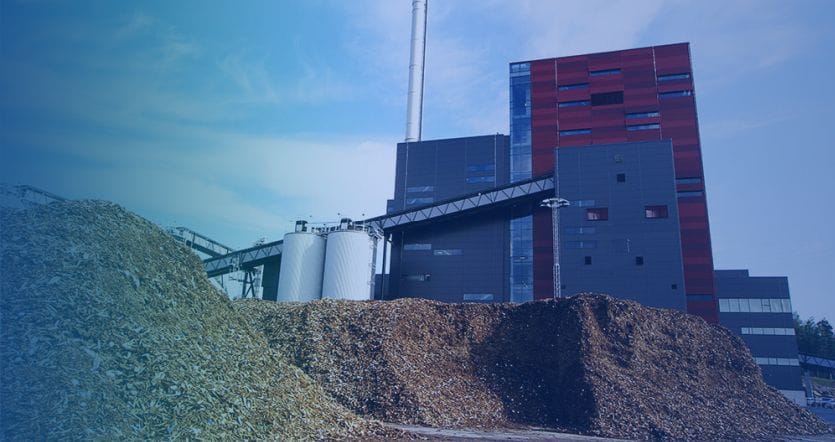 4T/H Wood Pellet Plant Project
—— RICHI MACHINERY ——
The development of agricultural and forestry waste in rural areas to make them into resources and energy, and the implementation of strategies to promote the development of biomass energy play an important role in economic development. Based on this development background, the project client invested 400,000 US dollars to rent office space and idle space, and build a new wood pellet line project with an annual output of 20,000 tons.
The labor quota of this project is 60 people, and the annual working days are 300 days. Two shifts are implemented, and each shift works for 8 hours. The 4t/h wood pellet factory has board and lodging. The construction period is planned to be 6 months, and it has been invested and operated in October 2017.
Construction Content And Scale
The total area of the project is 6500m², and the total construction area is 4500m².
Main construction:1 wood pellet fuel production plant, construction area 2750m², 1F, newly built, steel structure;
Supporting construction:Dormitory building (1750 m2), leased building, 5F, canteen on the first floor.
Consumption Of Main Raw And Auxiliary Materials
Sawdust: 11,000 tons, Local procurement, transported by car, packed in bags, with a maximum storage capacity of 3,000 tons;
Bamboo chips: 6,000 tons, Local procurement, transported by car, packed in bags, the maximum storage capacity is 10,000 tons;
Corn pistils, corn stalks, bran powder, etc.: 6,000 tons, Local procurement, transported by car, packed in bags, the maximum storage capacity is 10,000 tons.
Energy Consumption
| Name of raw material | Annual consumption | Remarks |
| --- | --- | --- |
| Water | 0.3344 million m³ | Local water pipe network |
| Electricity | 100,000 kWh | Local Power Grid |
| Fuel | 200 tons | Biomass produced by this project |
Machine For Making Wood Pellets
| Device name | QTY |
| --- | --- |
| Slicer | 4 |
| MZLH858 wood pelletizer machine | 2 |
| Wood Pellet Hammer Mill | 2 |
| Wood chip dryer | 1 |
| Bag filter | 2 |
| Cyclone | 2 |
| Conveyor belt | 5 |
| Forklift | 1 |
| Forklift | 3 |
| Truck (25 tons) | 2 |
4T/H Wood Pellet Plant Process Flow
The raw materials of the 4t/h wood pellet production line project are sliced by a slicer, then pulverized by a wood pulverizer, and then dried by a dryer (the dryer of this project uses biomass fuel produced by this project, and the annual biomass consumption is 200t), and then sent by a conveyor belt after being mixed and batched.
Put it into the wood pelletizer machine for pressurization, densification and molding, and after simple packaging, it will be put into storage for sale. Unqualified products can be reused as raw materials, reprocessed and recycled.
The molded biomass fuel is small in size, high in proportion, resistant to combustion, and convenient for storage and transportation. The drying furnace produces 30t of ash a year, which is collected and sold to local farmers for use as fertilizer.
Public Works
01 Water supply and drainage
The water supply adopts a branched water supply pipe network to supply water to each water point, and the water supply pipe is a PPR pipe. All pipelines in the plant area are laid underground, and the depth of burial is not less than 1.8 meters.
In this design, the domestic water is connected to the nearest tap water pipeline in the factory area, and it is calculated independently for the convenience of measurement.
02 Power supply
The 4t/h wood pelletizer machine plant project power supply is introduced from the local power grid, which can meet the project's production and domestic electricity demand.
Richi Machinery specializes in wood pelletizer machine. No matter what kind of raw material you are, we can provide suitable wood pellet plant and production process solutions.
Set Up Your Own Wood Pelletizer Machine Plant
Wood pellet production plant is a technological set of equipment. In the wood pellet processing plant, according to the design solution, a production cycle is built. This allows you to organize a high-performance enterprise with a continuous cycle.
Complete wood pelletizing system process design
The particle size is reduced and the total surface area is increased as a result of the process of collecting waste wood pieces and passing them through the hammer mill for pre-grinding. Then, these powdered wood waste materials are dried in the oven and the moisture content is reduced.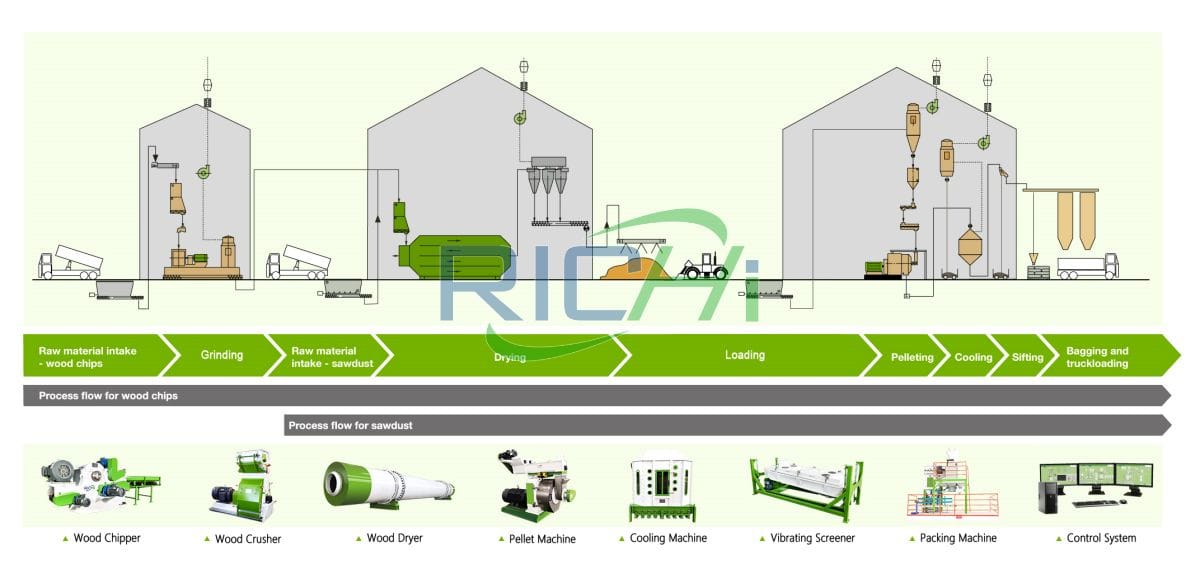 The dried material is finely ground and then pressed by MZLH series wood pelletizer machine under high pressure into pellets. The product that comes out of wood pellet press equipment is cooled and packaged and ready for use. As a result of these processes, the burning energy efficiency of the same wood product can be increased up to 3-4 times.
Then, the pellet can provide a controlled burn. They are used in nutshell pellet stoves, stove systems using nutshell pellets, pellet stoves and pellet boilers.
As a raw material; wood (pine, larch, picea, fir, etc. ), wood chips, sawdust, hull, tree branches, tree leaves and similar forest residues are used.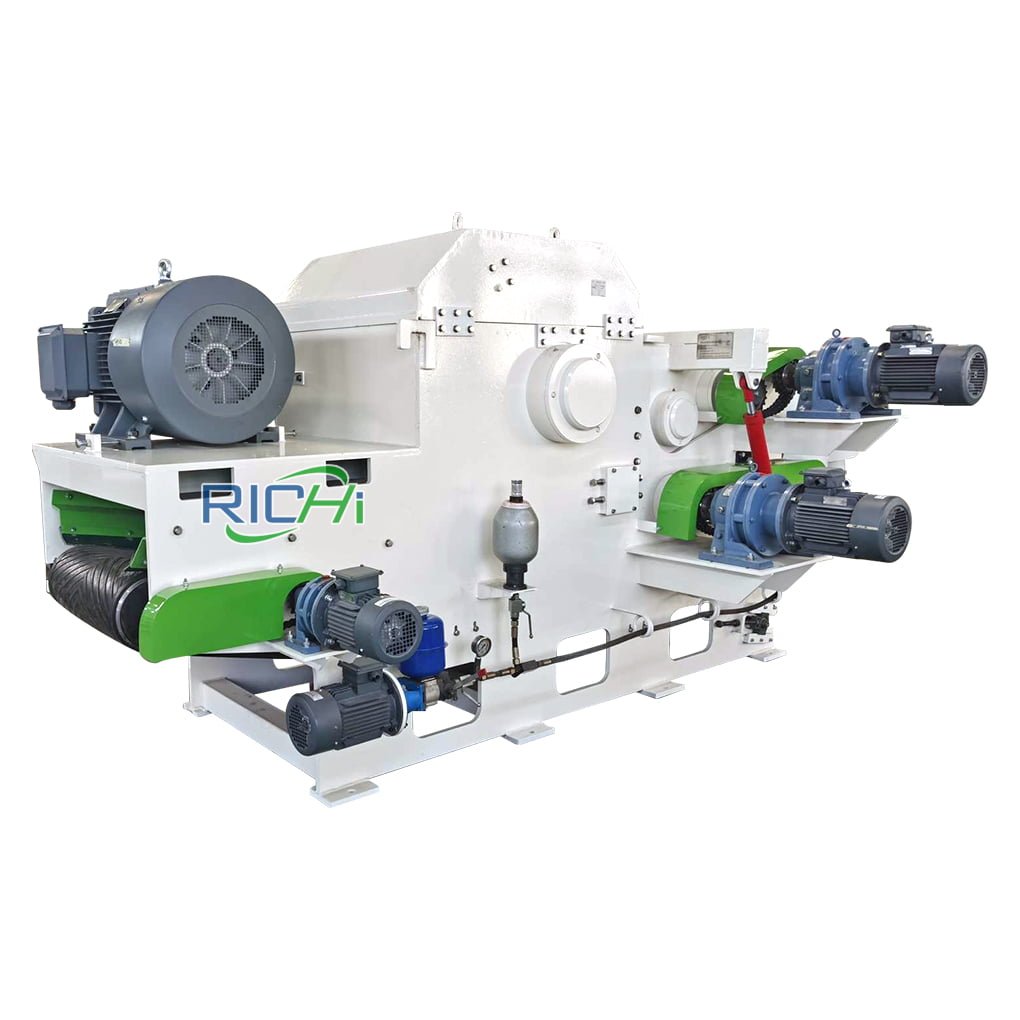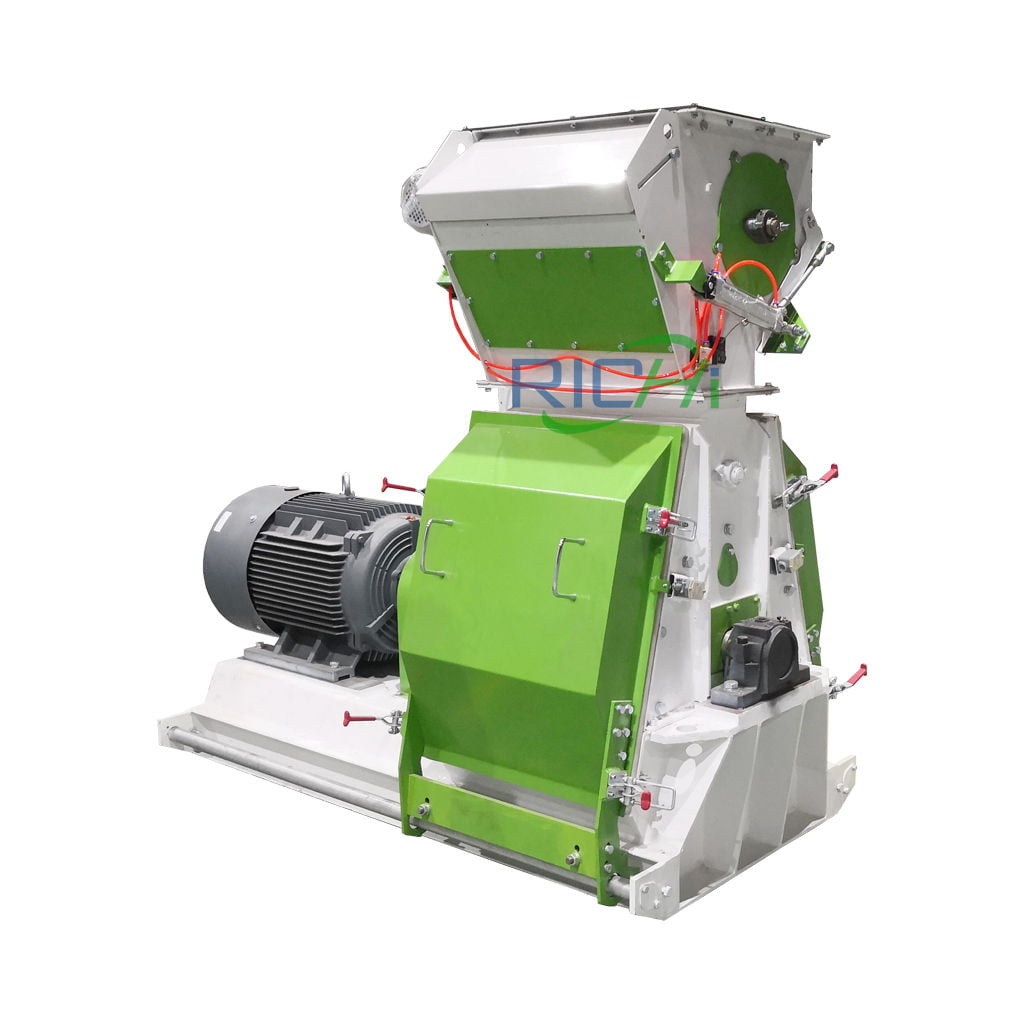 Wood Hammer Mill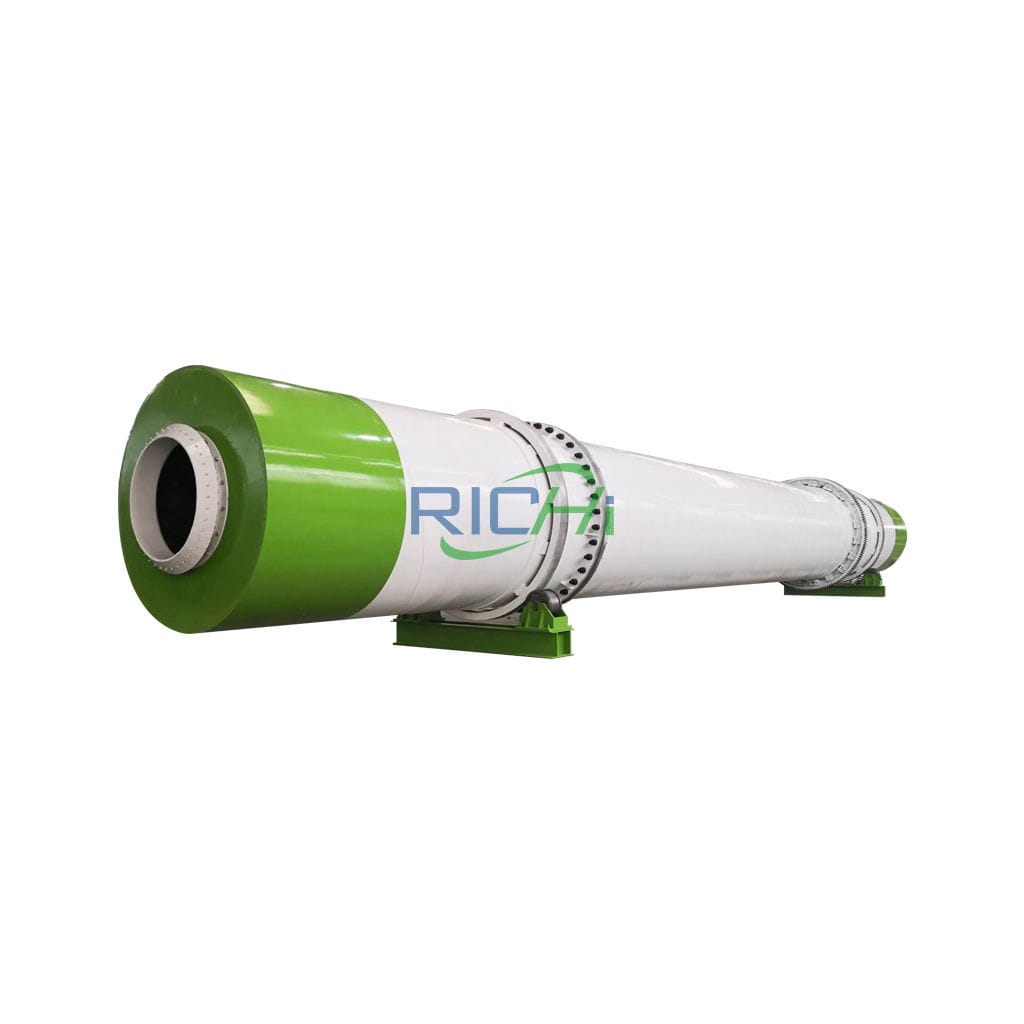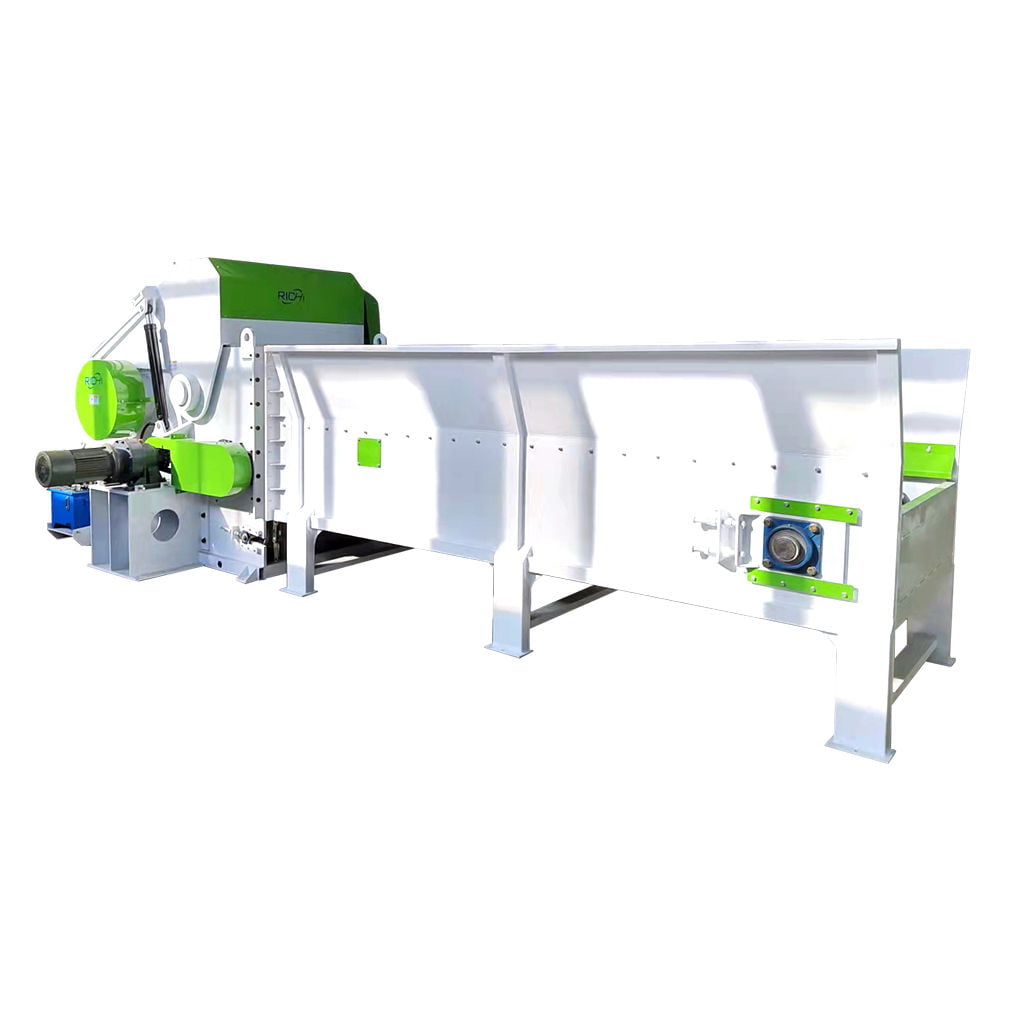 Pallet Shredder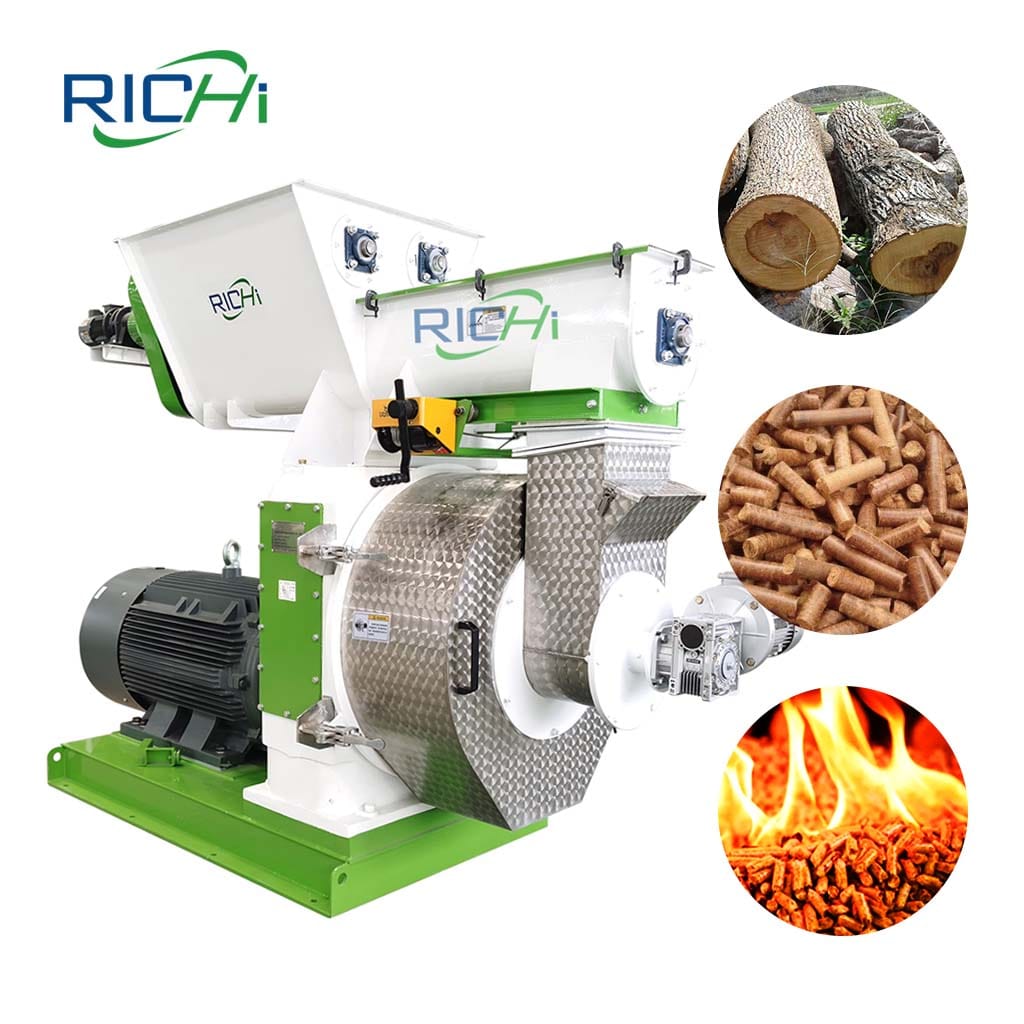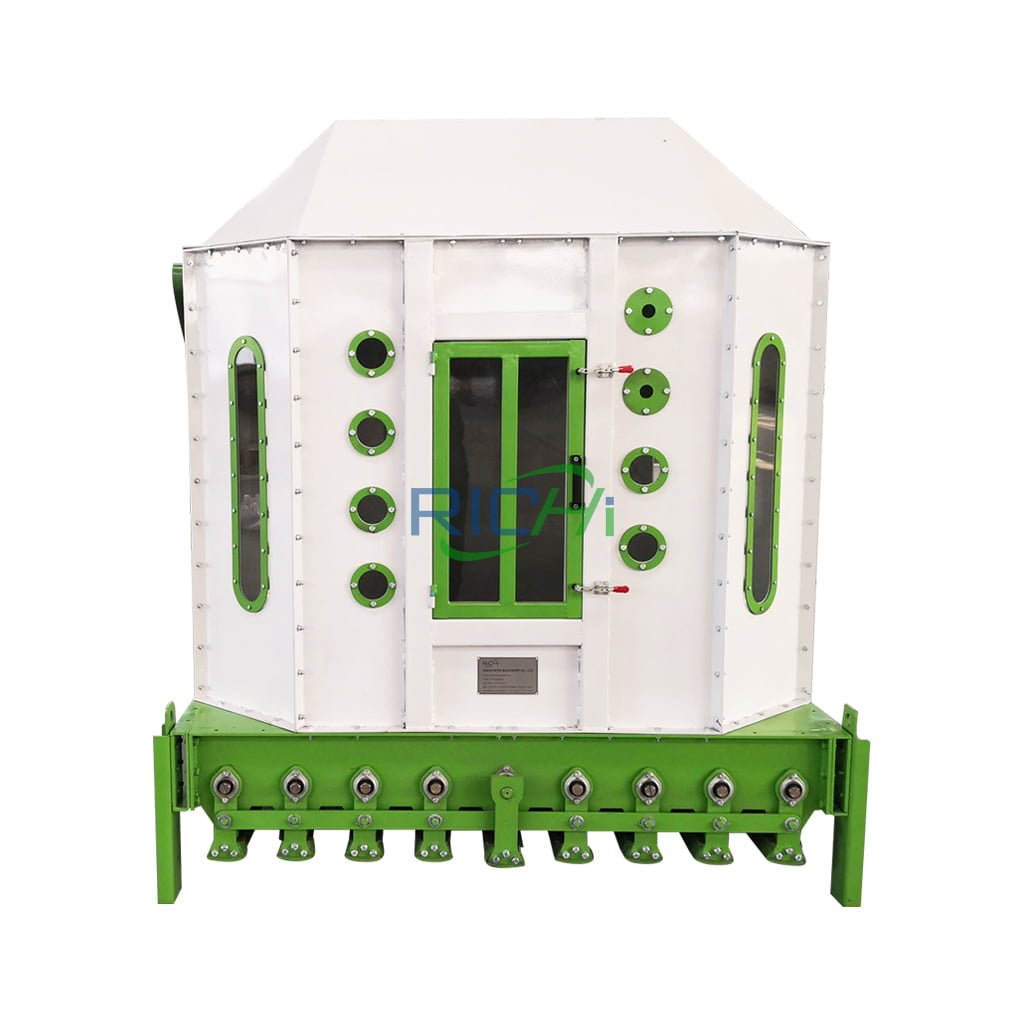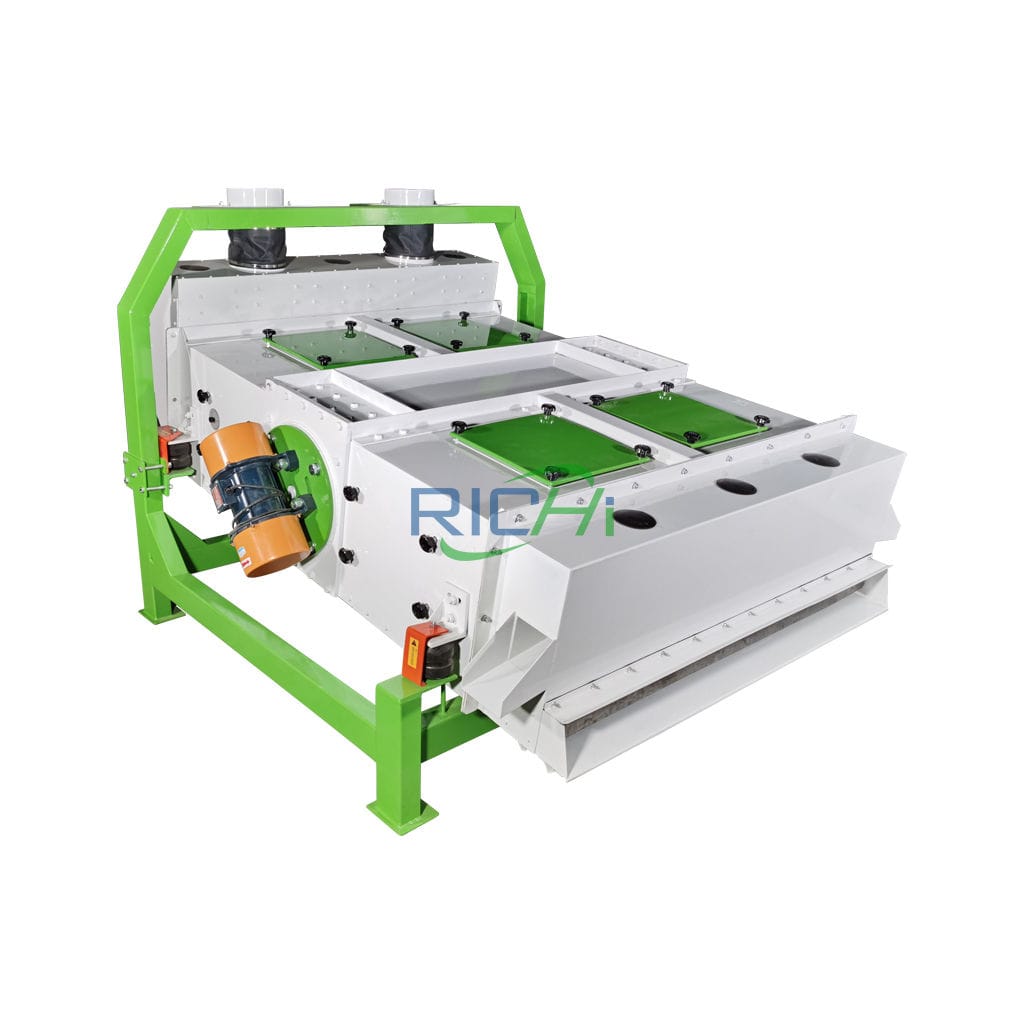 wood pellet screen Machine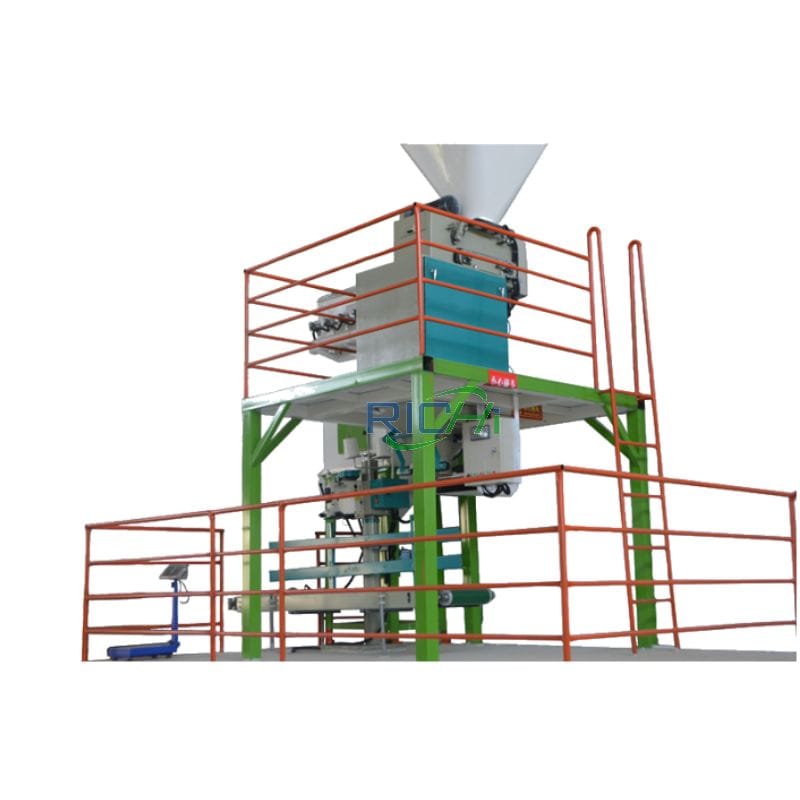 From grinding and conditioning to size reduction, our wood pelleting plant equipment solutions are engineered to meet the demands of virtually every application in pellet processing industries.
All our products meet the demands of virtually every conceivable application in the processing industry, and our name is synonymous with endurance, reliability, and excellence.
If quality and efficiency are your top priorities, RICHI has what you need. Our products meet the demands of virtually every application in the processing industries. Richi Machinery is your one-stop wood pellet factory solution. We offer customer service and sales support through a worldwide network of local agents in nearly every country. Whatever your needs, we're here to help in any way we can.
RICHI Strength in wood pelletizing Engineering
To ensure exceptional results, we rely on engineers with a wide variety of backgrounds and specialties, including:
Mechanical engineers
Electrical engineers
Industrial engineers
Wood engineers
Agricultural engineers
Technicians, design draftsman, and other well-educated professionals
These engineering experts focus on nine core processes:
Basic evaluation
Preliminary planning
Blueprint planning
Approval planning
Contract preparation
Contract award participation
Implementation planning
Construction management
Documenting and addressing deficiencies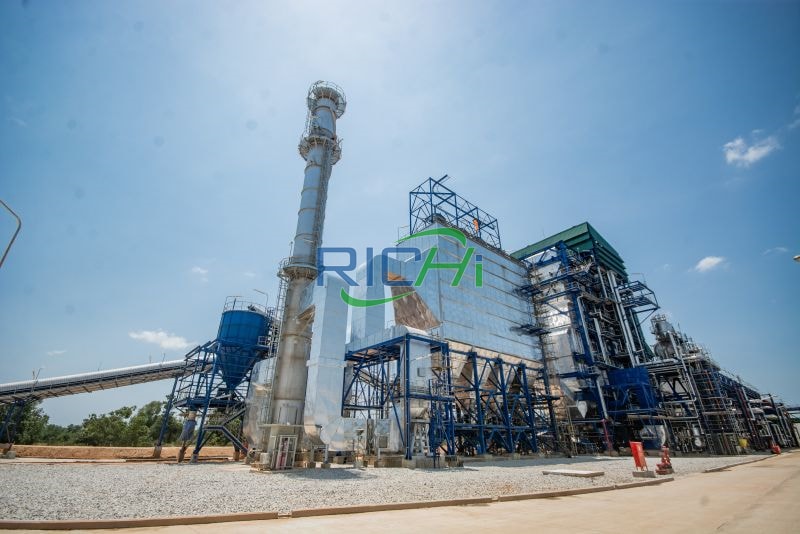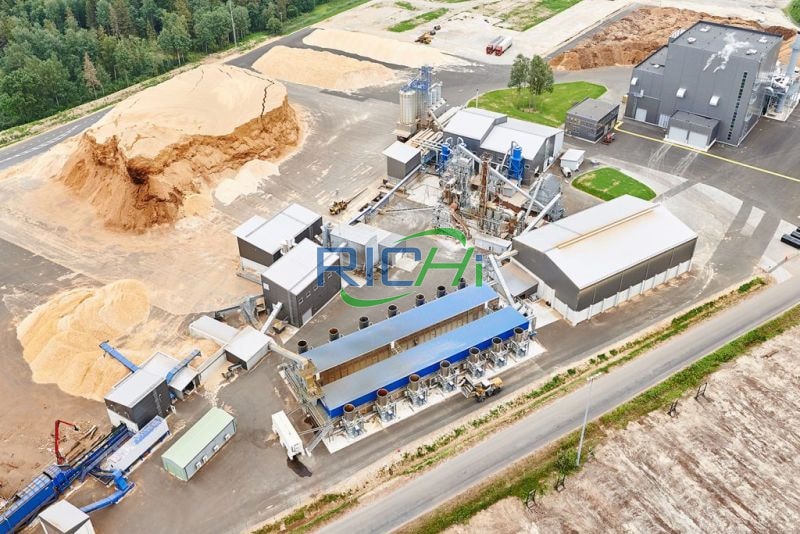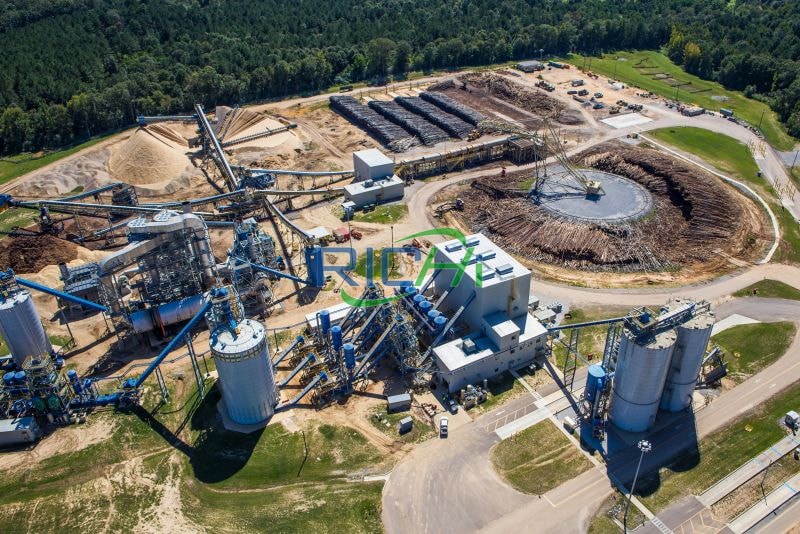 Through decades of experience, we have built up the expertise to offer comprehensive wood pelletizer machine plant solutions for the pelleting of wood and other biomass. From grinding through to bagging, we can provide everything you need, including consulting and engineering.
Richi Machinery——focus on wood pelletizer machine
Richi Machinery is manufacturer & supplier & exporter of wood pelletizer machines and wood pellet manufacturing plant.
A wood pelletizer equipment, also known as a pellet press is a type of mill or machine press used to create pellets from powdered material. Wood pellet makers are unlike grinding mills in that they combine small materials into a larger, homogeneous mass, rather than break large materials into smaller pieces.
The wood pellet machines we offer are designed using the latest technology for accurate and maximum output. The pellet diameter ranges from 2 mm to 12 mm capacity that can vary with the type of material and various other factors.
We also supply wood pelletizer machine and wood pellet processing plant for various pelleting application include Animal Feed Pellets, Pet Food Pellets, Aqua Feed Pellets, Cat Litter Pellets, Organic Fertilizers Pellets Plastic Waste Pellets, Manure Pellets, Gypsum Pellets, Micro Nutrient Pellets, Kaolin Pellets, Biomass Fuel Pellets, etc.
LEAVE YOUR NEEDS
Keeping in touch with us is an effective way to solve all your problems. If you have any needs or questions, please leave your contact information, then RICHI technical consultants will send design, quotation, videos to your mailbox. You can also contact us directly via WhatsApp: +86 13838389622