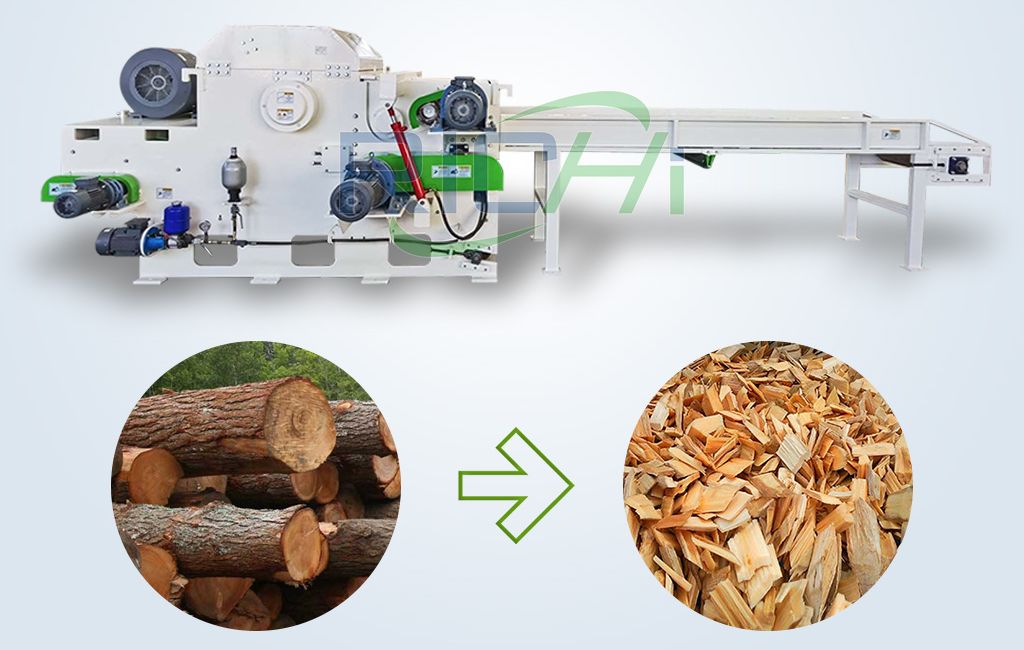 wood chipper machine
Drum wood chipper machine is a kind of wood shredder, and the form of crushed products is mainly wood chips.
This equipment is a device for processing logs, felling and residues (such as branches, tip wood, tree roots, small diameter logs, etc.) and wood processing residues into wood chips of a cetain length.
Due to its reasonable design and high working efficiency, the drum chipper is known as the most advanced wood chipper.
Wood chipper Machine price: 12,000 – 25,000 USD
Capacity: 3-18 Tons per hour
RICHI MACHINERY has successively introduced advanced manufacturing technologies, and can provide particleboard, plywood and sawn timber industries, as well as all wood processing enterprises with pulverizers and complete sets of equipment for preparing raw materials.
Types of wood chipper machine
electric wood chipper
commercial wood chipper
industrial wood chipper
heavy duty wood chipper
branch chipper
log chipper
whole tree chipper
leaf shredder chipper
Application
RICHI wood chipper machine is mainly used in the wood chip preparation stage of particle board factory, medium and high density fiberboard factory, wood pellet plant, biomass power plant, wood chip factory, wood-based panel factory, paper mill and other industries.
Applicable materials
RICHI wood chipper is mainly suitable for processing small-diameter wood, wood harvesting, and processing residues (such as branches, branches, slabs, slats, round wood cores, waste veneers, etc.).
Features of wood chipper machine
The feeding method of the drum wood chipper is usually forced feeding, and the feeding port is arranged horizontally or inclined. Novel structure, easy maintenance.
The feeding chute of the drum type wood chipper is mostly designed as a rectangle along the direction of the knife drum, which is suitable for processing slabs, slats, broken veneers, small-diameter wood, branch wood, etc., and has a wide range of applications.
This series of drum mills are mainly composed of rack, cutter, feed port, enclosure, electronic system, hydraulic system and other parts.

The machine base is welded by high-strength steel plates, which is the supporting base of the whole machine; 2 knives are installed on the knife roll, and the knife is fixed on the knife roll with specially made knife bolts and pressure blocks.
The hydraulic system of the drum chipper is supplied with oil by the hand oil pump to the oil cylinder, and the cover can be activated to facilitate blade replacement. During maintenance, the upper feeding roller assembly can be lifted to facilitate the adjustment of the gap between the cutter and the bottom knife and the comb Board disassembly.
The body is welded with high-strength steel plates, which is the supporting basis of the whole machine. The knife is installed on the knife roll, and the knife is fixed on the knife roll with a professional knife bolt and through a pressure block. The equipment has the characteristics of stable and compact structure, simple operation, etc., and the quality of the cut wood chips is good.

According to the different thicknesses of the raw materials to be cut, the upper feeding roller assembly can float up and down within the range with the help of the hydraulic system; the cut qualified flakes fall through the mesh screen holes, and there is a bottom row, and the large flakes will be in the machine Cut again.
In order to meet the different requirements of the paper making, fiber board, particle board industries, the final wood chips length can be adjusted.
Insufficient cutting function for too thick (above 350mm), too thin (below 30mm), too short (below 250mm), too thin (below 5mm) and irregular materials (such as tree branches).
RICHI drum slicer equipment has small investment, large output, low energy consumption and high efficiency.

RICHI wood chipper machine is widely used in biomass pelletizing plant industry, wood chip processing industry, sawdust factory and wood-based panel industry.
With the continuous development of shredder manufacturing technology, wood chip shredders are also continuously improved. At present, the wood chips processed and produced by the drum wood chipping machine can fully meet the production process requirements of various related industries.
Technical Parameters of wood chipper machine
The main models of wood chippers we provide are 215, 216 and 218 large crushers. Among them, the production of 216 drum-type wood chippers is much higher than other similar types of chippers in the same industry, up to 10 tons per hour.
| | | | |
| --- | --- | --- | --- |
| Model | W-Drum-215 | W-Drum-216 | W-Drum-218 |
| Feeding Size(mm) | 160*400 | 230*590 | 300*680 |
| Number of blade (pic) | 2 | 2 | 2 |
| Rotated Speed (r/min) | 590 | 590 | 650 |
| Capacity(t/h) | 3-5 | 8-10 | 14-18 |
| Main Motor Power(kw) | 4-45 | 4-55 | 4-110 |
| Feeder Power(kw) | (2.2-3)*2 | (3-4) *2 | (4-5.5) *2 |
| Oil Pump Power(kw) | 1.5 | 1.5 | 1.5 |
| Transportation Power(kw) | 3 | 3 | 4 |
| Weight(kg) | 2990 | 5030 | 7000 |
| Dimension(mm) | 1470*1550*970 | 1800*1900*1210 | 2200*2150*1500 |
Wood chipper machine video
If you want to see more videos about wood chipper, follow us on YouTube.
Cases of wood chipper machine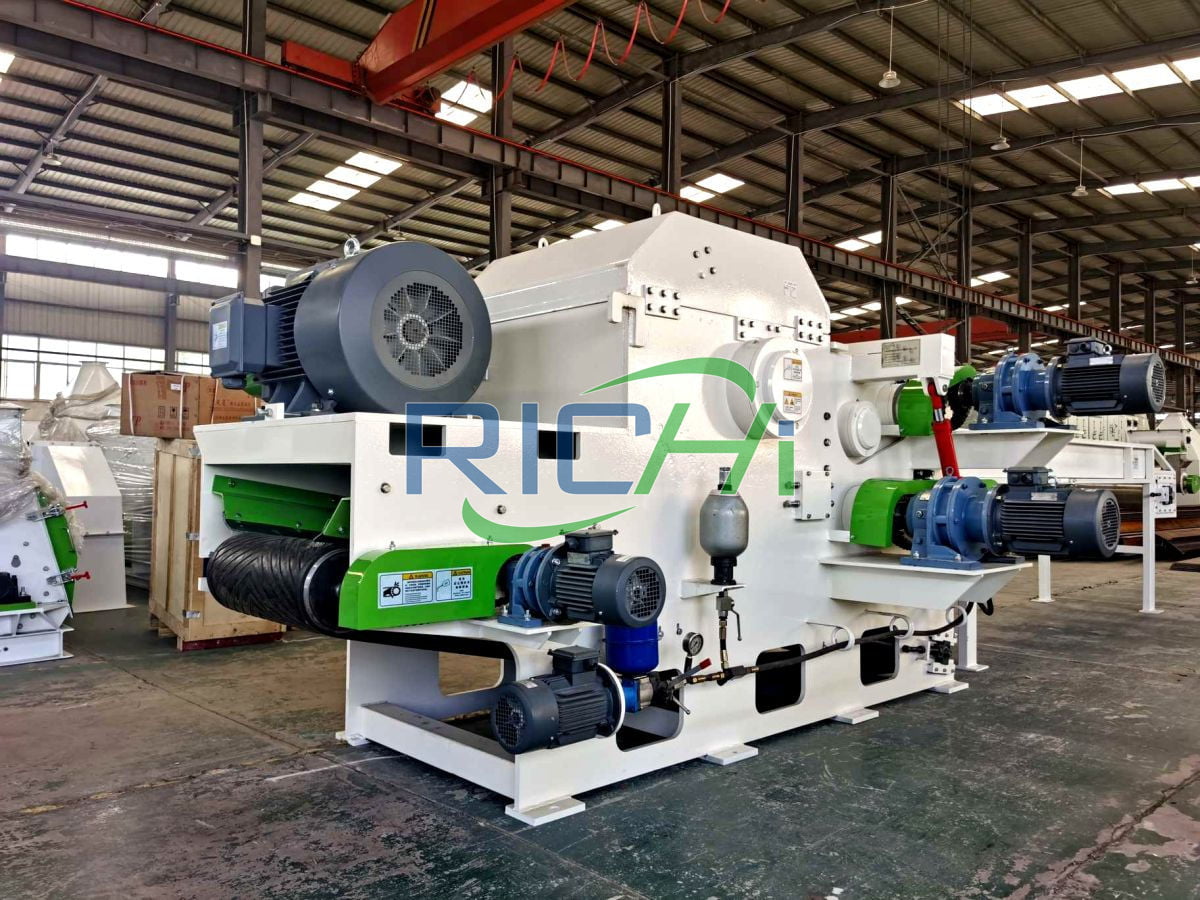 wood chipper machine for sale Canada
Materials: wood scraps, wooden strips
Size after crushing: ≥4mm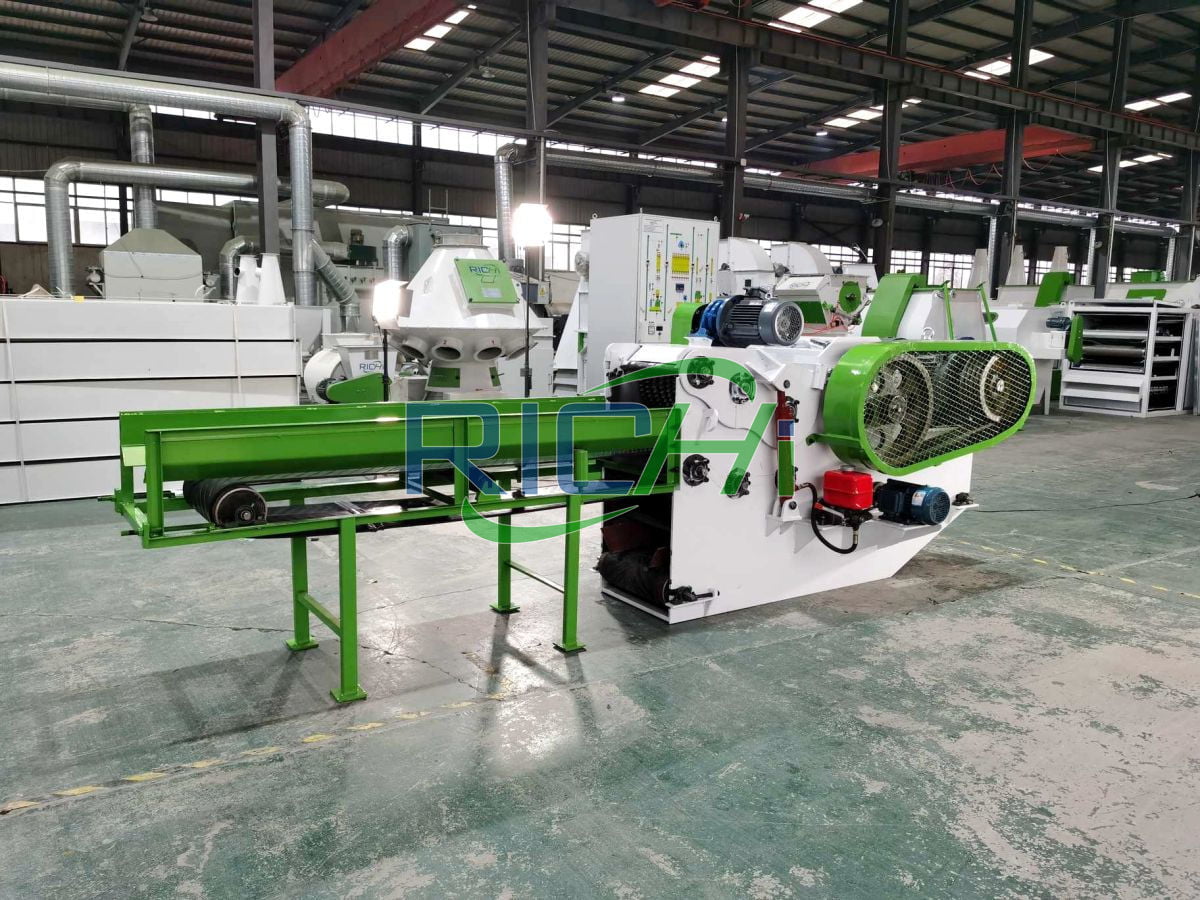 wood chipper machine for sale United States
Materials: waste logs, roots, stumps
Size after crushing: ≥4cm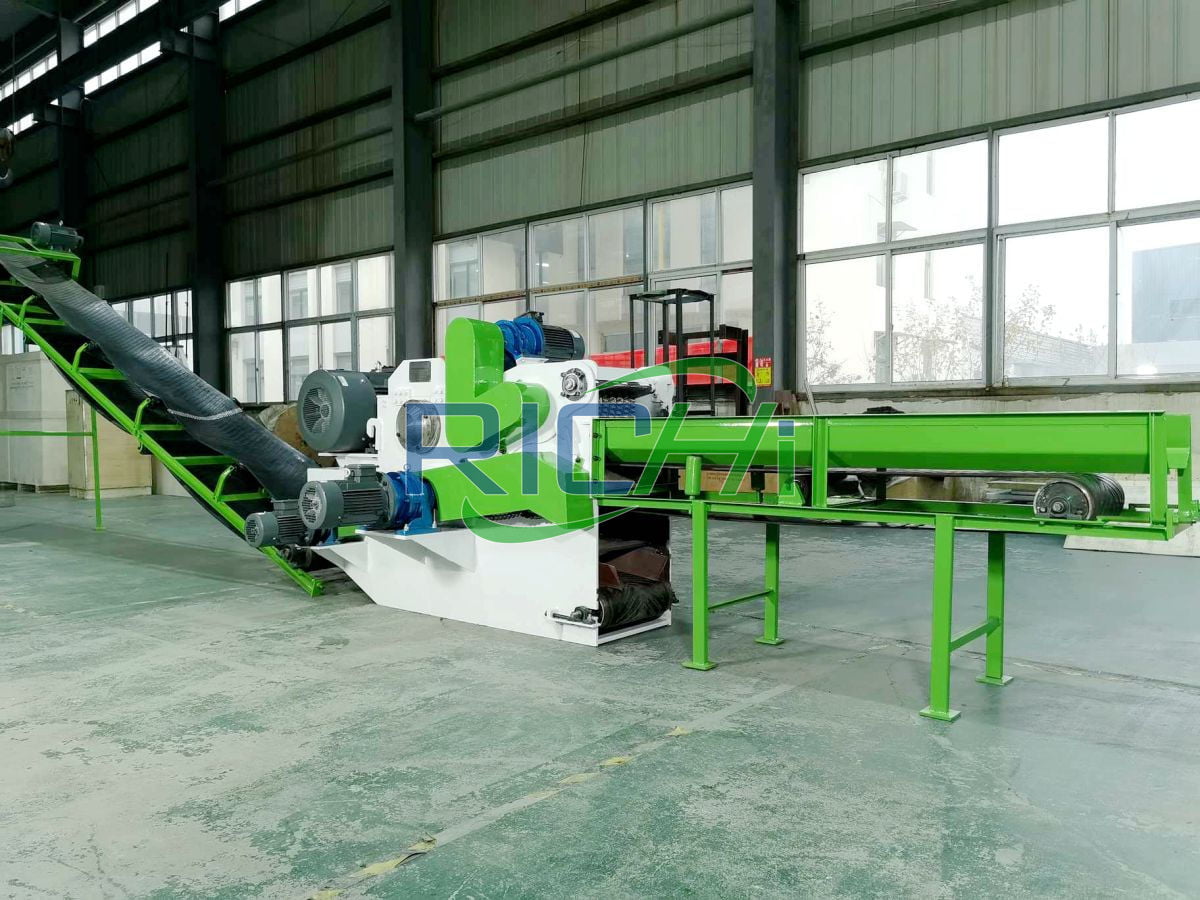 drum wood chipper machine for sale Spain
Material: template with nails, waste wood
Size after crushing: ≥2cm
Similar products – disc wood chipper machine
The quality of the wood chips produced by the disc wood chipping machine is also very good, and the productivity is high. It is suitable for processing logs, split wood, wood cores, bundled branches, etc. It's mainly used in large-scale papermaking enterprises, wood-based panel industry, etc.
Wood chipper price: 3000-10000 USD
| | | | | |
| --- | --- | --- | --- | --- |
| Model | W-Disc-800 | W-Disc-1000 | W-Disc-1200 | W-Disc-1400 |
| Diam. Of Blade Disc (mm) | 800 | 1000 | 1200 | 1400 |
| Rotated Speed (r/min) | 610 | 610 | 490 | 490 |
| Feeding size (mm) | 200*200 | 300*320 | 330*350 | 360*370 |
| Capacity (t/h) | 3-5 | 4-6 | 6-8 | 8-10 |
| Power (kw) | 30 | 37 | 45 | 55-75 |
| Max. Feeding Diam. (mm) | Φ190 | Φ290 | Φ330 | Φ350 |
| Weight (kg) | 1680 | 2720 | 3560 | 4120 |
| Dimension (mm) | 1800*700*1200 | 2100*1000*1300 | 2200*1200*1850 | 2600*1300*1900 |
There is no quality difference between disc wood chipper machine and drum wood chipper machine, they just differ in application and price.
Compared with the drum slicer, the output of the disc wood chipper is small, and the applicability is not as wide as that of the drum wood chipper. In terms of price, it is cheaper than drum wood chipper eqipment. For the selection of different wood shredders, RICHI always follows a principle – "choose the most suitable one". What is suitable?
Applicable to the customer's working conditions
Match the customer's budget
Related Biomass crushing equipment
In addition to wood chipper machine, we also provide sawdust grinder, pasture grinder, straw grinder, template crusher, wood splitter and other equipment, and provide a complete set of processing solutions for different raw materials.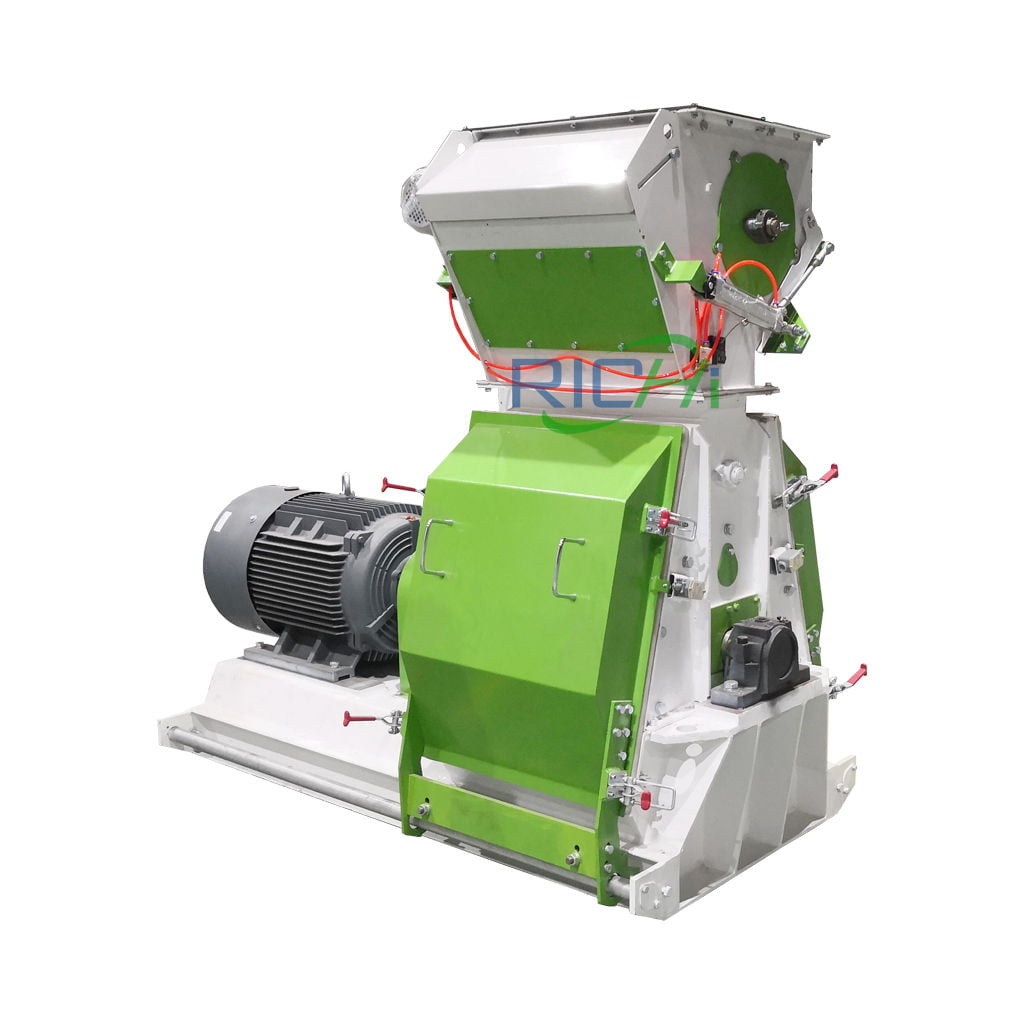 Sawdust hammer mill
Sawdust hammer mill, also known as wood chips hammer mill machine, is a kind of grinder that is widely used at present. Applicable raw materials are mainly wood, wood scraps, branches and branches, wood chips, board scraps, bark, bamboo, bamboo skin and other raw materials that are processed into sawdust at one time.
Capacity: 3-25 t/h
Power: 30-160kw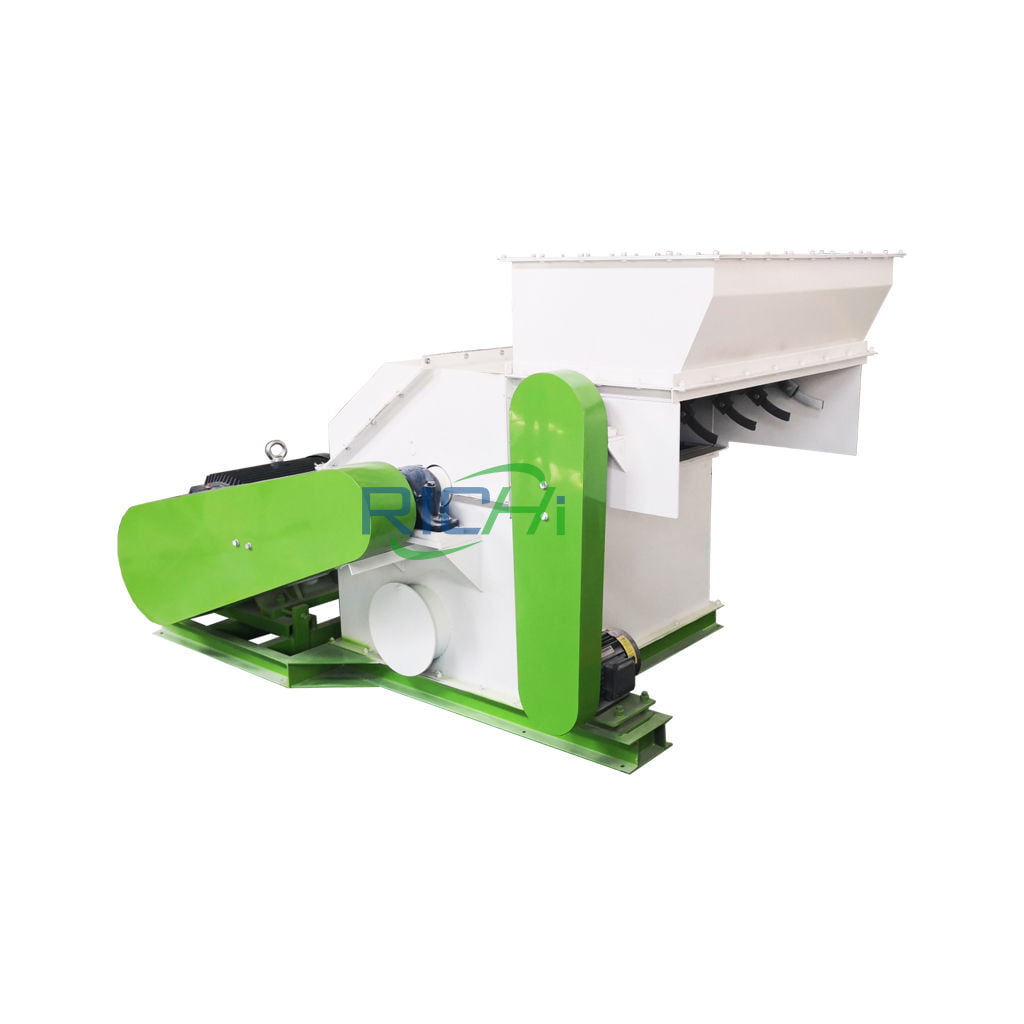 Grass Straw crusher
This is a shredder machine specially designed for light materials such as grass, straw, and chaff. The machine has reliable performance, simple and convenient operation. The crushed agricultural plant debris can be used as raw materials in various production industries such as feed, organic fertilizer, fuel, particle board, and paper.
Capacity: 0.3-3 t/h
Power: 22-93kw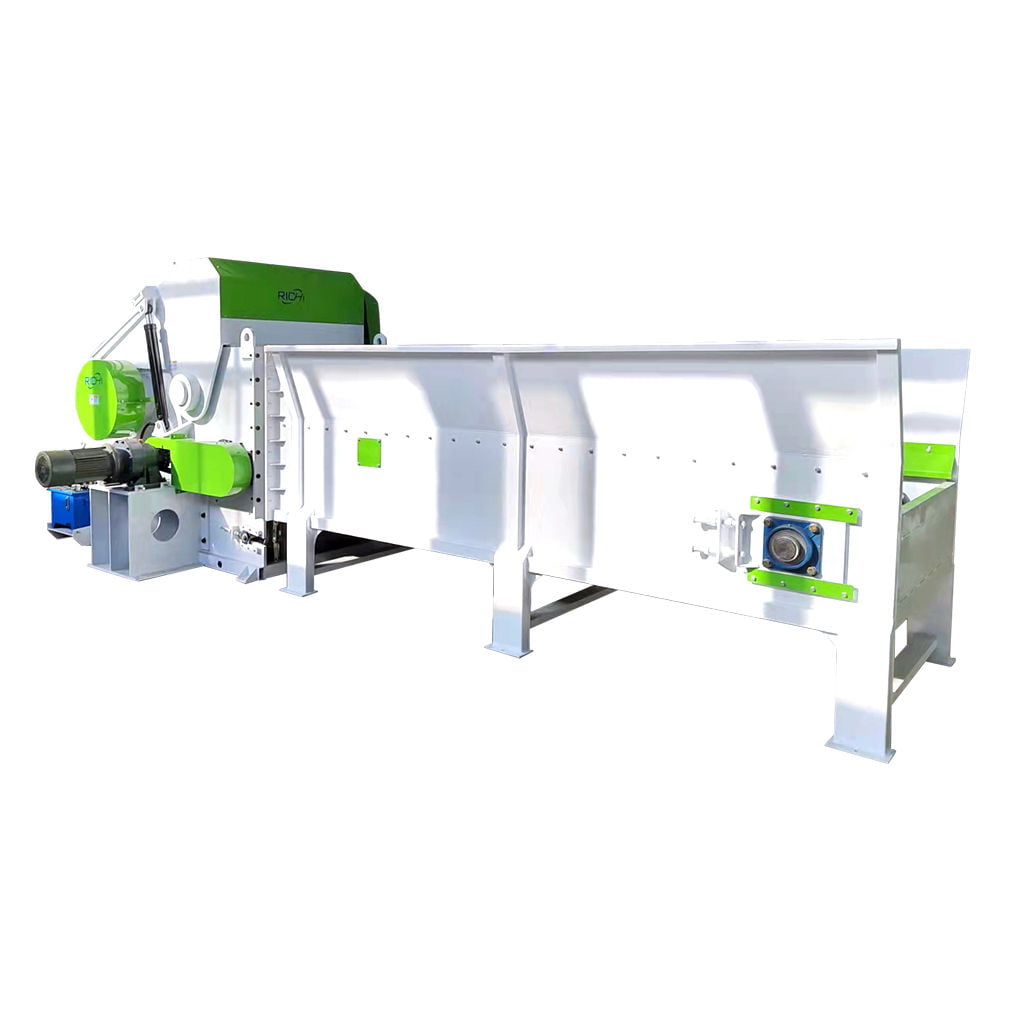 Pallet Crusher
The heavy duty formwork crusher is a large-scale wood pallet crushing equipment specially developed for waste building formwork, bamboo plywood, shelves, brackets, pallets, etc. on the construction site. Various types of wood pallet crushing equipment can be customized according to customer requirements.
Capacity: 3 -20 t/h
Power: 55-110kw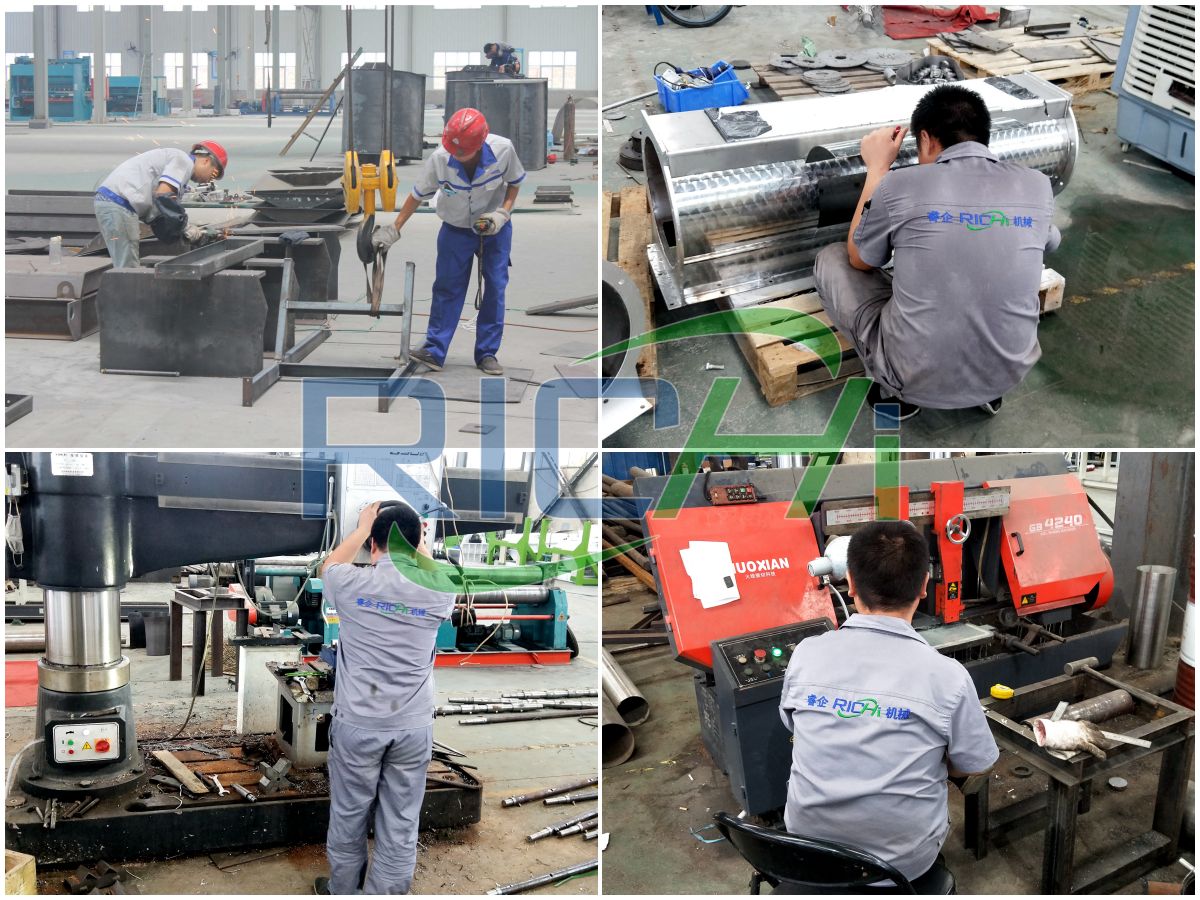 After-sale service
—— RICHI MACHINERY ——
The company has strong platform construction and scientific research resources, which can guarantee to provide customers with comprehensive technical services such as pre-sale consultation, model selection and design, testing, on-site installation guidance, equipment debugging, and personnel training.
Personnel can be sent to the site to plan the site and design the process for you. Provide complete wood chipping process design, installation and commissioning services.
Design and manufacture exclusive products according to your requirements. According to your actual situation, technicians can help you choose the suitable wood chipper machine.
Supply original accessories of equipment.
If you encounter problems during the production process, there will be special after-sales personnel to provide you with follow-up technical service guidance. Special personnel can be sent to the site for guidance, installation, commissioning, and on-site training of personnel.
Are you looking for best commercial wood chipper or best heavy duty wood chipper? If you are interested in our wood chipper machine or other biomass crushing machine, or you want to customize your biomass wood crushing solution, welcome to contact us for product information and quotation!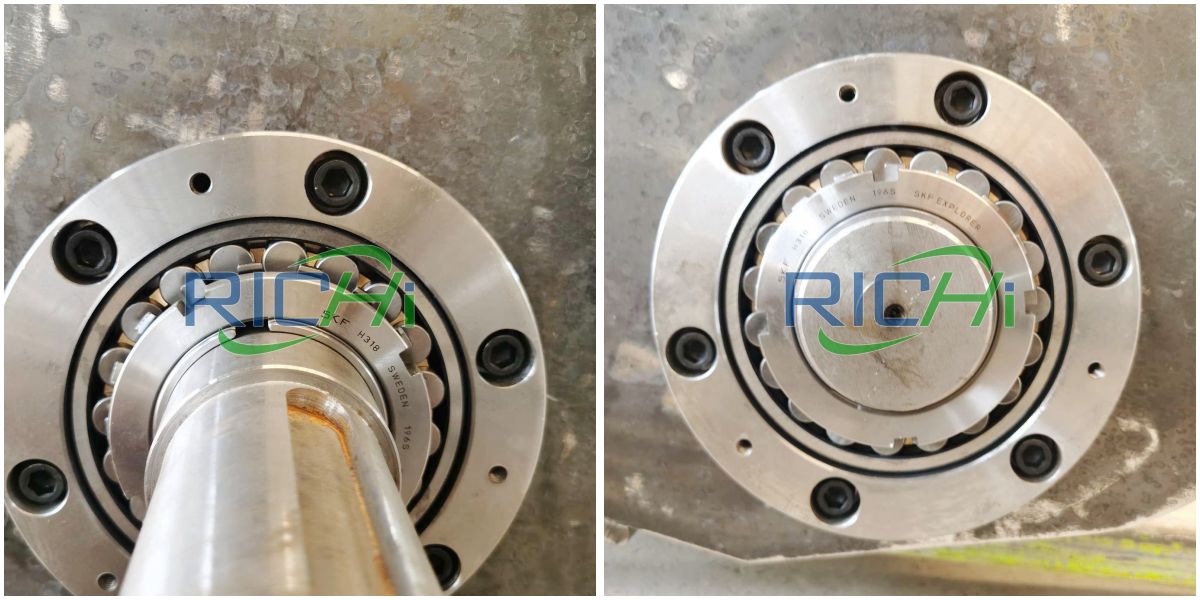 LEAVE YOUR NEEDS
Keeping in touch with us is an effective way to solve all your problems. If you have any needs or questions, please leave your contact information, then RICHI technical consultants will send design, quotation, videos to your mailbox. You can also contact us directly via WhatsApp: +86 13838389622