---
Auxiliary Equipment
Every auxiliary equipment plays an important role in pellet production and is indispensable.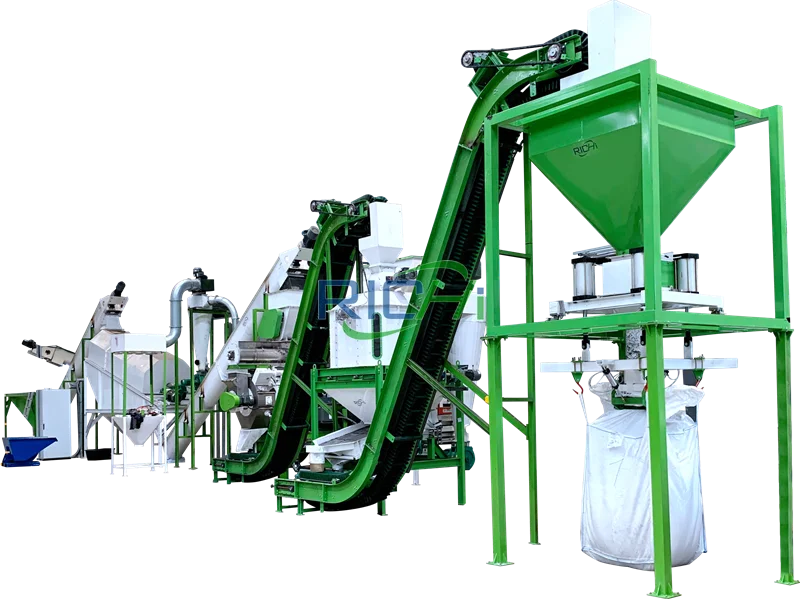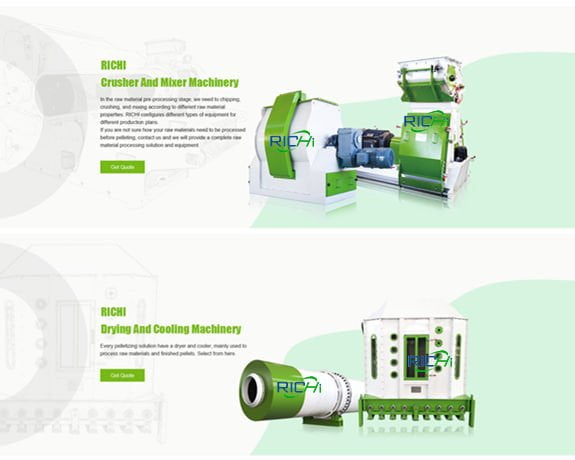 RICHI PRODUCTS
Auxiliary Equipment
Auxiliary equipment, like mainframe equipment, is a key element for pellet production lines to maintain high working efficiency and long service cycles. Our auxiliary equipment also adopts mature manufacturing technology, selects high-quality materials, and passes through layers of strict quality control, and is tempered with heart.
We provide customers with a complete range of auxiliary equipment for pellet production lines to ensure that each equipment can play its role in the operation of the pellet system.
Equipment To Start Pellet Plant
RICHI MACHINERY
RELATED PELLET PRODUCTION LINE CASES
No matter what kind of pellets you want to produce, RICHI can provide you suitable pellet production line solutions.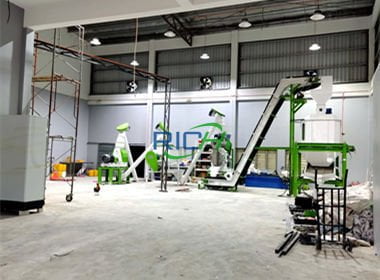 3-5T/H Poultry Feed Mill In Malaysia
We customized the design of Malaysia 3-5t/h poultry feed mill plant according to the plant area, process requirements and local policies provided by the Malaysian customer, and preliminary civil construction preparations were carried out.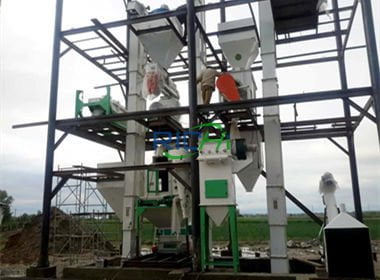 Uzbekistan 3-5TPH Feed Mill For Poultry
The Uzbekistan customer comes from Samarkand, a key area of poultry farming. There are many poultry farms in the area, so the customer's decided to invest in the poultry feed mill plant business for broiler feed production.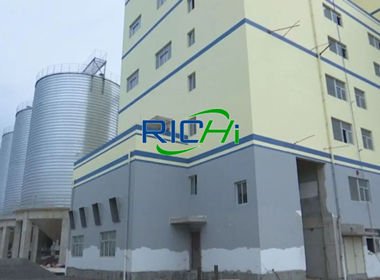 40-42 T/H Chicken Feed Mill Plant
This is a new build animal feed mill plant project for poultry and livestock feed production, and the main construction content includes 7 production workshops, 2 office buildings, and 2 dormitory buildings.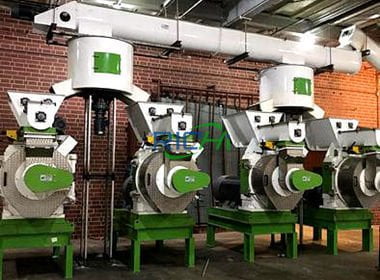 USA 10 T/H Biomass Fuel Pellet Plant
Project date: November 2020. This is a large scale complete 10t/h biomass pellet plant project in United States. The customer's main raw materials are some waste wood, which is relatively large and contains iron nails and other impurities.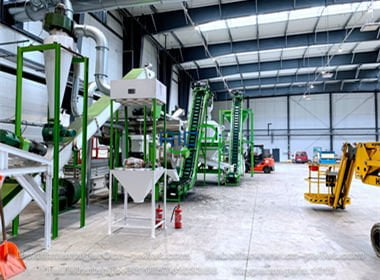 2-3T/H Waste Tire Pellet Plant In Poland
Project date: Jan 23th,2019. This pellet production line originated from a customer's patent, using waste tire cords as raw materials, made into rubber pellets, and then mixed with concrete to be used for paving roads.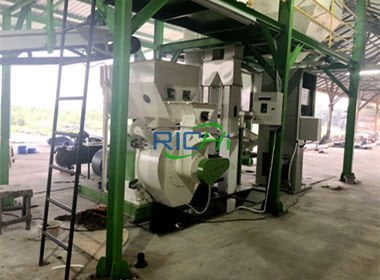 Project date: June 15th,2018. In the 1-1.5t/h Indonesia wood pellet plant, logs and wood chips from forest harvest, offcuts and saw dust from furniture factory are used as feedstock for making biomass pellets.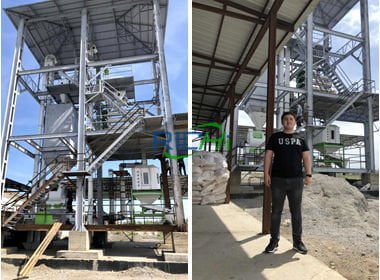 5T/H Sinking Fish Feed Plant In Uzbekistan
The customer is from Tashkent, Uzbekistan.This is his second cooperation with RICHI. What he bought for the first time was a 3-5 tons per hour chicken feed plant, and this time he bought a complete set 5t/h sinking fish feed plant for his own large carp farm, making sinking fish food for ponds.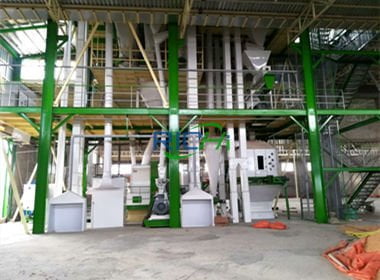 Afghanistan 10-15T/H Automatic Chicken Feed Mill
This is a customized 10-15 tons per hour automatic broiler feed mill plant project, used to produce powder feed for laying hens and 3.5mm chicken feed pellets for broilers, the chicken feed raw materials are corn, wheat, soybean meal, and other grain. The feed factory was built by the local government.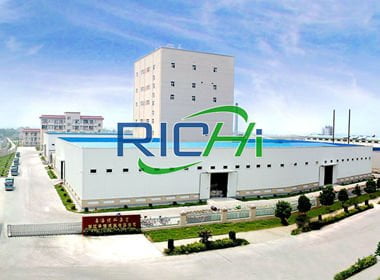 27-28T/H Fish Feed Mill Plant In China
This is a fish feed mill plant expansion project, it covers an area of ​​20163.3m² and a construction area of ​​32736.3m². The expansion fish feed plant project will increase the production of pellet feed and extruded feed, with an annual output of 90,000 tons of pellet feed and 20,000 tons of extruded feed.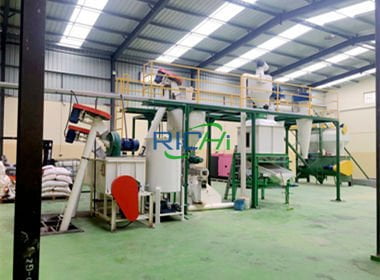 Cape Verde 1-2TPH Poultry Feed Pellet Line
This is the first time that the customer has entered the field of poultry feed processing and used this small automatic poultry feed mill project as an investment. How to make commercial poultry feed plant with small capacity? This Cape Verde project is a typical example.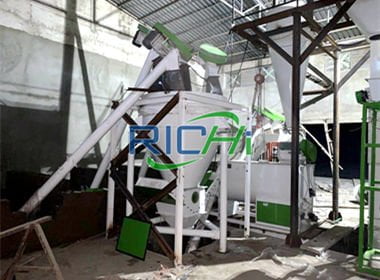 Ethiopia 5-6T/H Poultry Powder Feed Mill
The Ethiopia 5-6 tons per hour chicken powder feed processing plant can produce powdered nutritious feed that meets different animal species. The main feed raw materials in this chicken poultry powder feed making plant are corn, wheat, soybean meal, and other grain.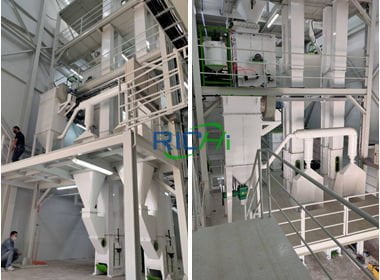 Thailand 10T/H Poultry Premix Feed Plant
This Thailand premix feed plant project was signed on May 28, 2020. This is the first time for the customer to enter the animal feed processing industry. The total area of ​​the 10t/h poultry premix feed plant building is 600m², and the total construction area is about 1000m².
RICHI MACHINERY
Popular Products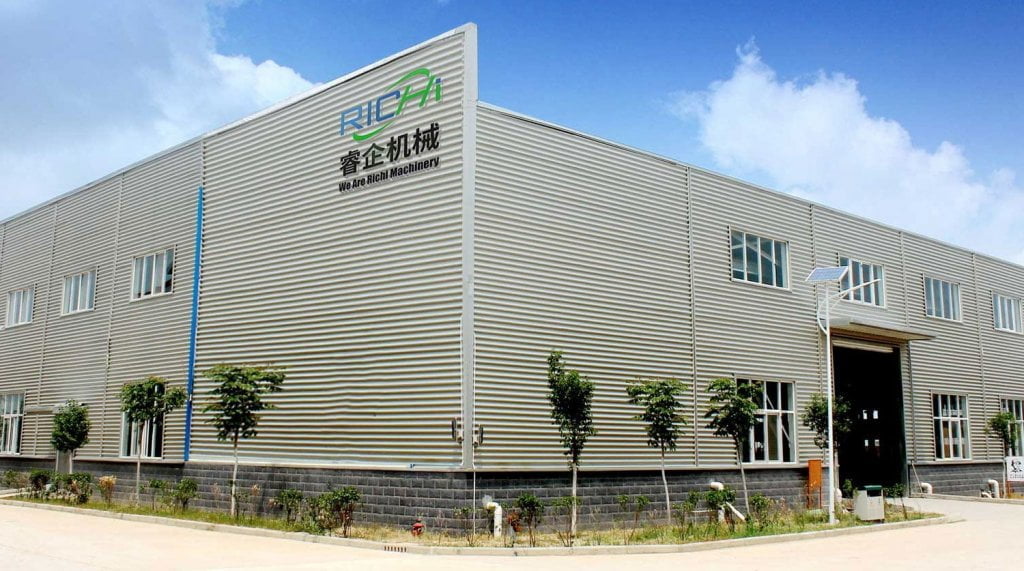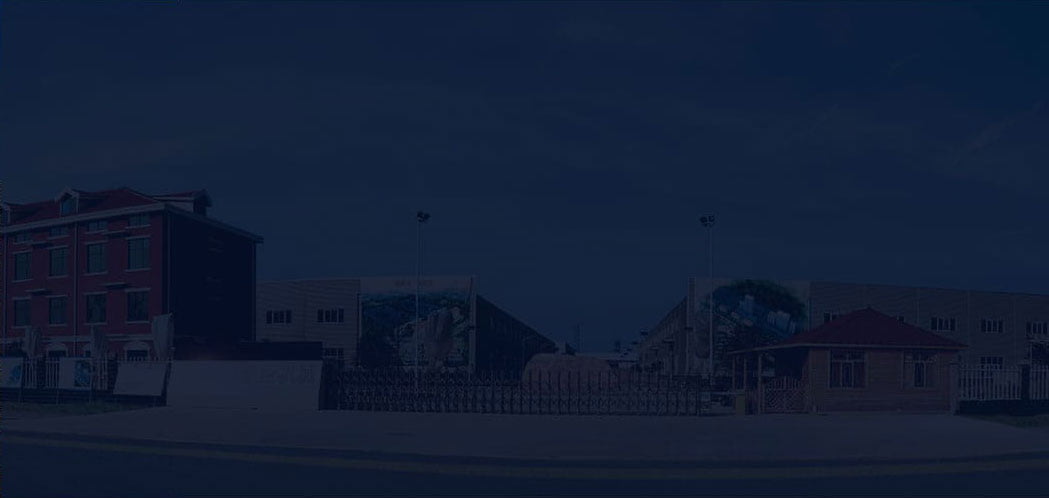 ABOUT US
Founded in 1995, Richi Machinery has been developing steadily and steadily in the field of pellet production. It is mainly engaged in the R&D and manufacturing of equipment required for industry projects such as feed, biomass energy, and organic fertilizer. It has gradually formed a complete R&D, production, sales and service system, provide technical solutions and supporting products. In the past 30 years of innovation and development, it has become an enterprise with both hardware and software strengths in China's domestic pellet machinery industry. The leading products cover more than 80 types of 3 major industrial modules: feed mill equipment, biomass pellet plant, and fertilizer granulation equipment.
RICHI SERVICE
Service Coverage
TAILOR-MADE
At Richi Machinery, we adhere to the one-to-one targeted design of high-quality solutions, and use the professional knowledge and full-cycle services of our account managers to help customers carry out project operations, and thoroughly solve customers' equipment procurement, operating cost accounting, operation management and after-sales service. In order to improve the profitability of customers and realize the sustainable development of the business.
EQUIPMENT MANUFACTURING AND TESTING
Advanced technology to produce excellent products. Through cooperation with excellent companies, we have introduced advanced production technology from different industries and global pellet plant control technology to RICHI, equipped with advanced processing equipment, and realized high-precision mechanical processing and assembly production processes, To provide you with pellet production line equipment that strive for excellence.
STANDARDIZE PACKAGING AND DELIVERY
After the production system completes the equipment production, the quality inspector strictly inspects the records item by item according to the quality inspection details to ensure the quality of each equipment to be installed. Before the equipment is packed and sent, the documentary specialist will check the packing list one by one to avoid the phenomenon of missed delivery. In equipment boxing and packaging, we adopt professional packaging and modular solutions to ensure the safe and non-destructive delivery of equipment.
INSTALLATION AND COMMISSIONING
According to customer needs, Richi Machinery installation engineers will guide the construction of site infrastructure, equipment installation and commissioning, and trial operation of the entire pellet production line. When the relevant project indicators meet the design standards, the customer will sign the project and pass the acceptance. Richi Machinery also provides comprehensive and systematic training for the technical staff of each user to better serve the needs of customers' projects.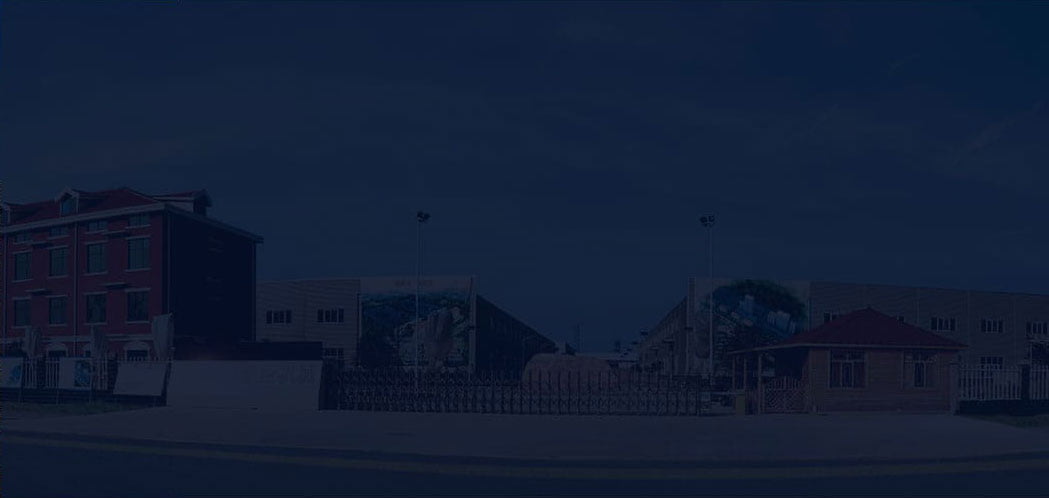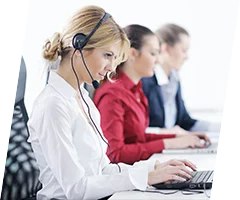 Can't find the pellet plant machine you want?
Contact us to customize for you
LEAVE YOUR NEEDS
Keeping in touch with us is an effective way to solve all your problems. If you have any needs or questions, please leave your contact information, then RICHI technical consultants will send design, quotation, videos to your mailbox. You can also contact us directly via WhatsApp: +86 13838389622