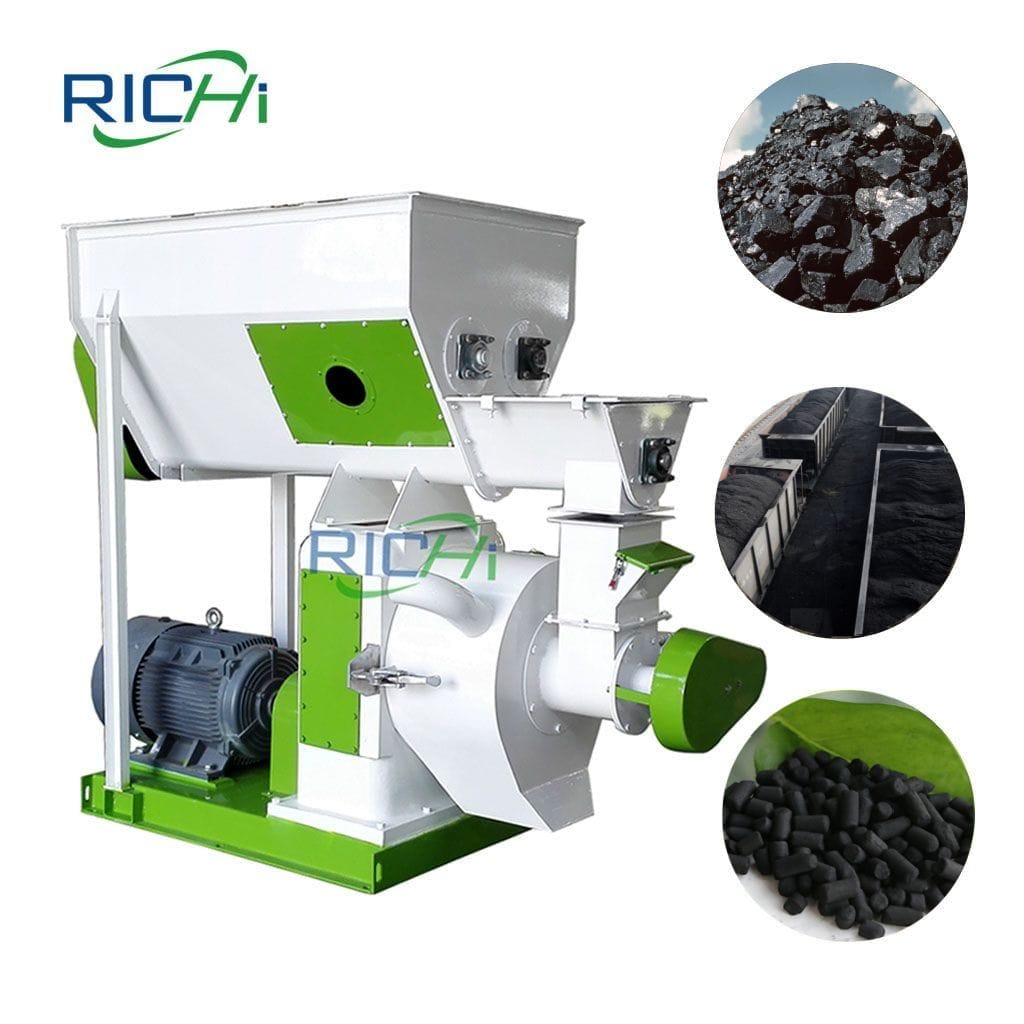 coal pellet making machine
Coal pellet making machine is a ring-die type granulation equipment mainly used for processing coal pellets, coal and biomass mixed pellets. It can pelletize coal and biomass materials into small pellets to facilitate the storage and transportation.
Currently, our coal pellet machines have been exported to New Zealand, the United States, Australia, Canada, Chile and other countries.
Coal pellet making machine capacity: 0.6-10T/H
Coal pellet machine price: 10,000-100,000 USD
Pellet size: 2-12mm
Application: biomass pellet plant, fuel pellet plant, wood pellet production line, agricultural and forestry products processing factory, furniture factory, etc.
Note: Adding coal powder to the pellets can increase the calorific value of the fuel pellets. Only when coal is mixed with biomass waste and granulated can it better reflect its economic value.
Coal pellet making machine is a high promising and high-value equipment for renewable resource. Our coal dust pellet machine price is reasonable, and machine is easy to operate and maintain, which is very loved in many countries.
Want to turn coal and biomass waste into pellet fuel, welcome to contact RICHI. We would supply superior coal fuel pellet machines and one-stop service for you.
Technical characteristics of coal pellet making machine
RICHI coal pellet maker machine is designed to make pellets from coal and agriculture and forestry biomass powdered material. It has high quality and stable performance, carefully designed by RICHI technical team designer, and the series products have passed ISO and CE certification.
With the advanced international manufacturing technology, our specially designed charcoal biomass wood pellet making machine can meet the different requirements and conditions from different customers.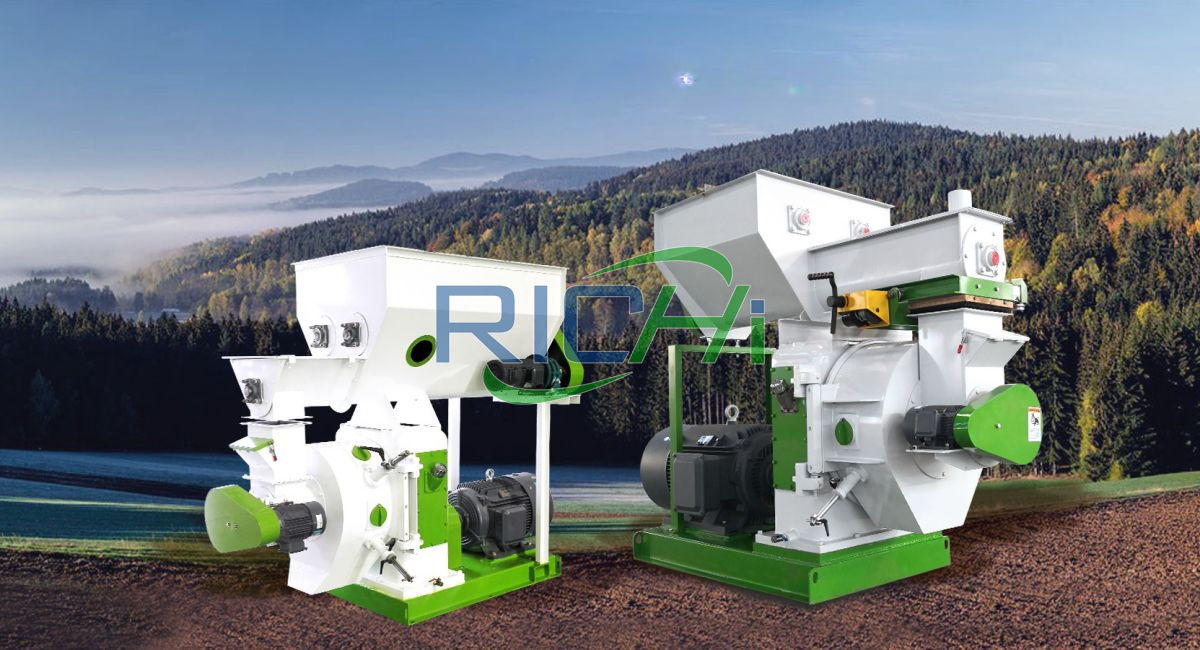 The materials adopted has high strength and toughness, especially high and low-temperature impact toughness. The equipped gear box has low noise and better shock absorption, avoiding the crack in the connection joint of the machine since the too large noise.
Because charcoal pellet machines are ring die type, it is suitable for pelletizing all materials from the principle of work.
Finished pellet come out immediately after feeding.
Adopts timing and quantitative feeding device to supply materials automatically and timely. It is fully closed and automatic.
The coal pellet maker is equipped with an automatic lubrication system that can transfer butter lubrication timely and quantitatively. So, it ensures 24 hours continuous works with no maintenance.
Both sides of the mold can be used twice that reduces the user's production cost.
Equipped with the dust collector, it makes the whole workshop clean and tidy without dust.
Enclosed automatic breaking and automatic discharging device enable the discharging more conveniently.
Only needs electricity in the whole coal pellet production process.
Adopts a simple touch-tone to start up the coal pellet making machine.
Adopts horizontal ring die: with the horizontal feeding mode, raw materials are evenly distributed around the mold through the feeding port. And the stress point of the mold is the same. It has a simple structure that is easy to replace wearing parts. All wear parts on pellet manufacturing machine from RICHI are processed by heat treatment to promote hardness.
With strict and standard production and technology management, all of our components equipped for the coal pellet machine have high consistency and interchangeability, ensuring the customers choose the components without any worries.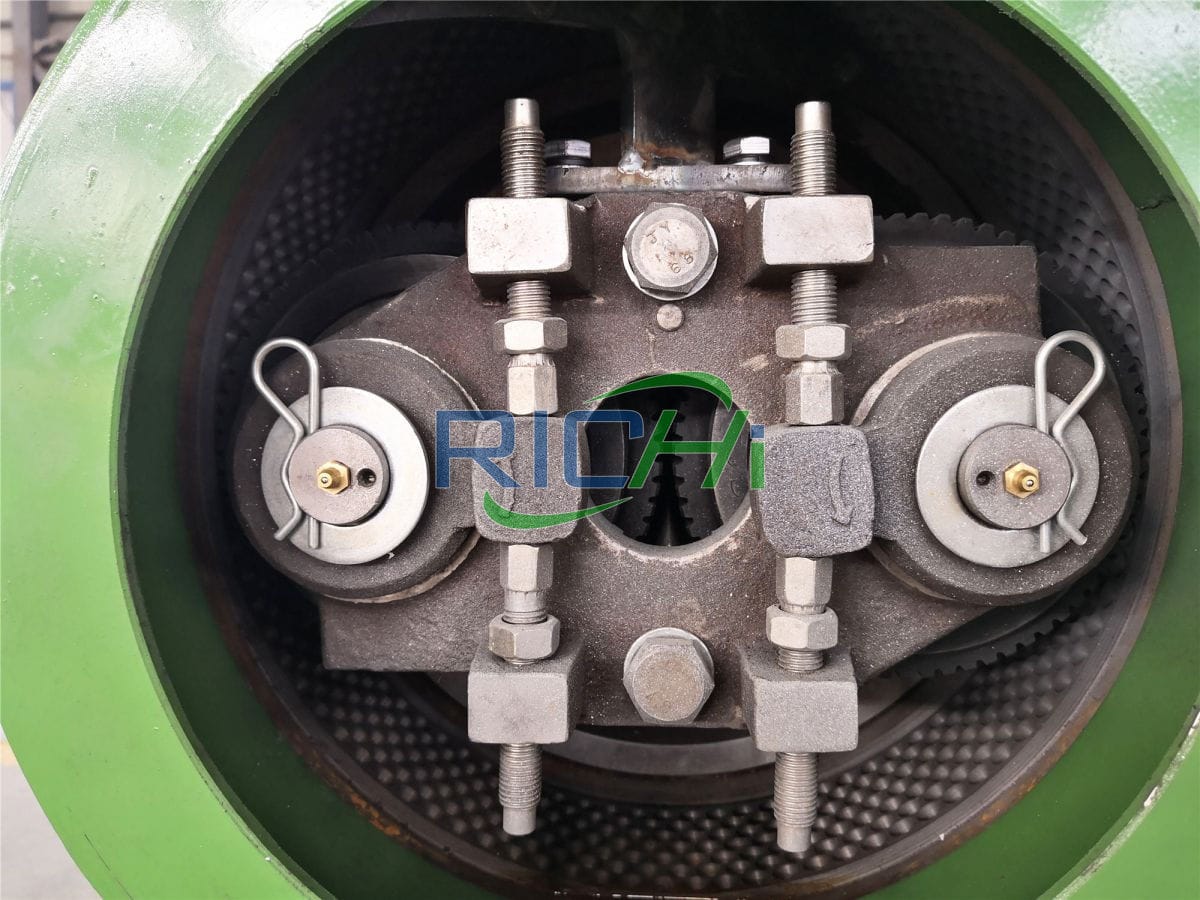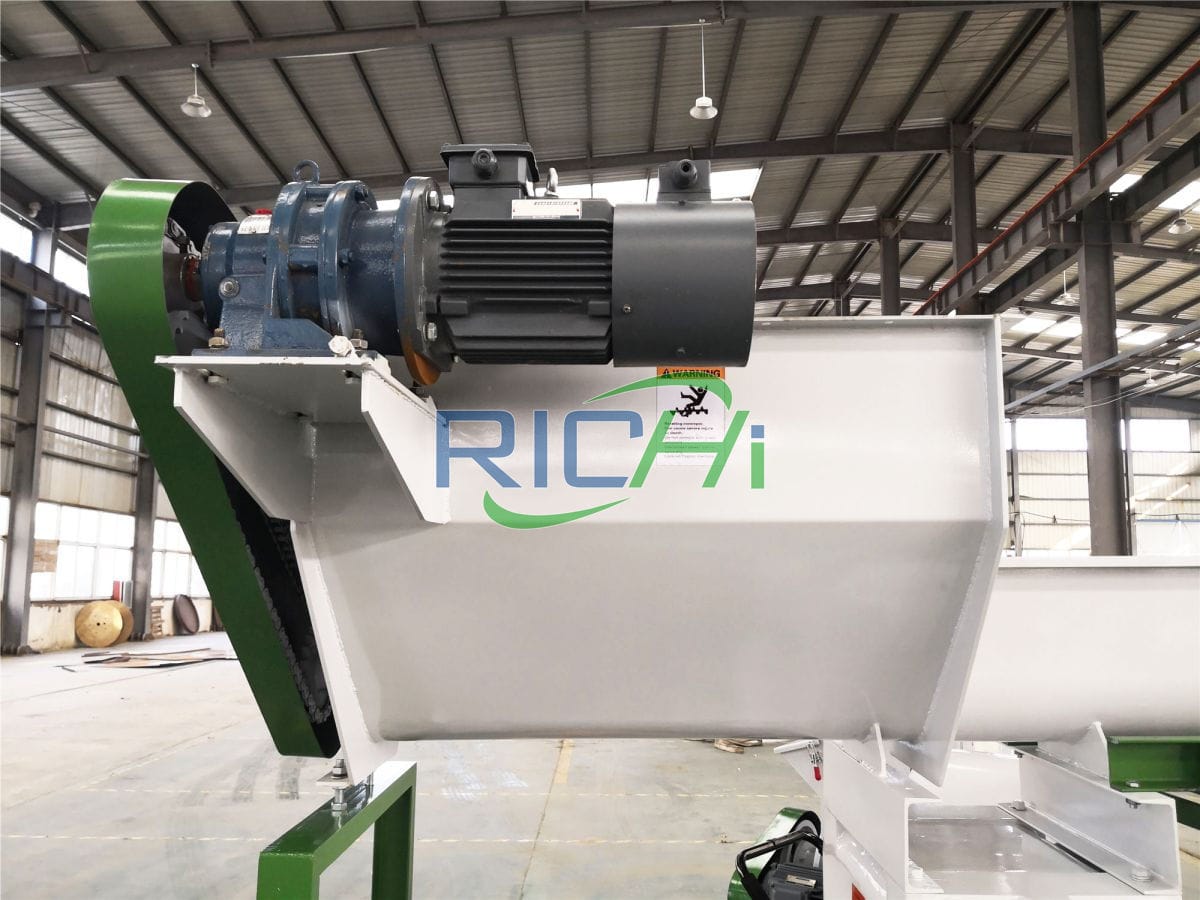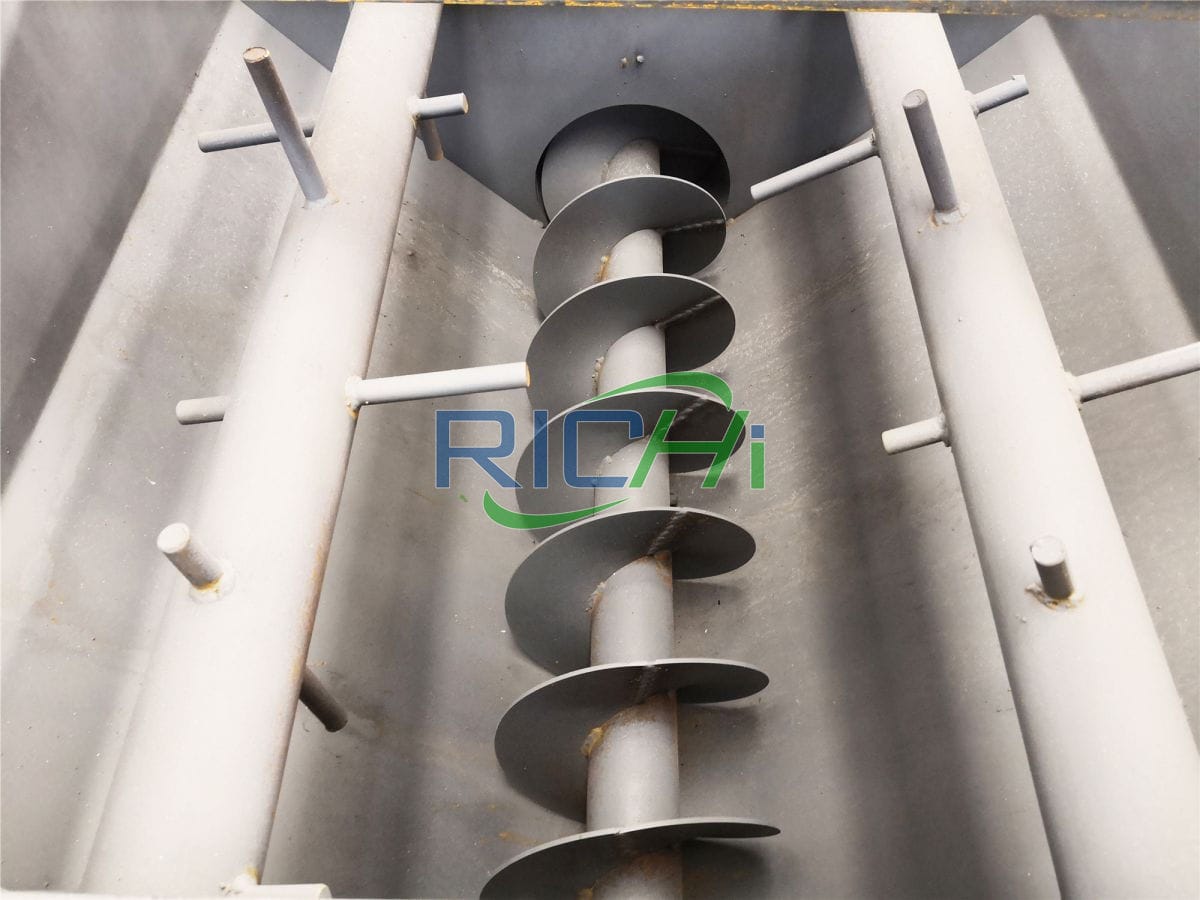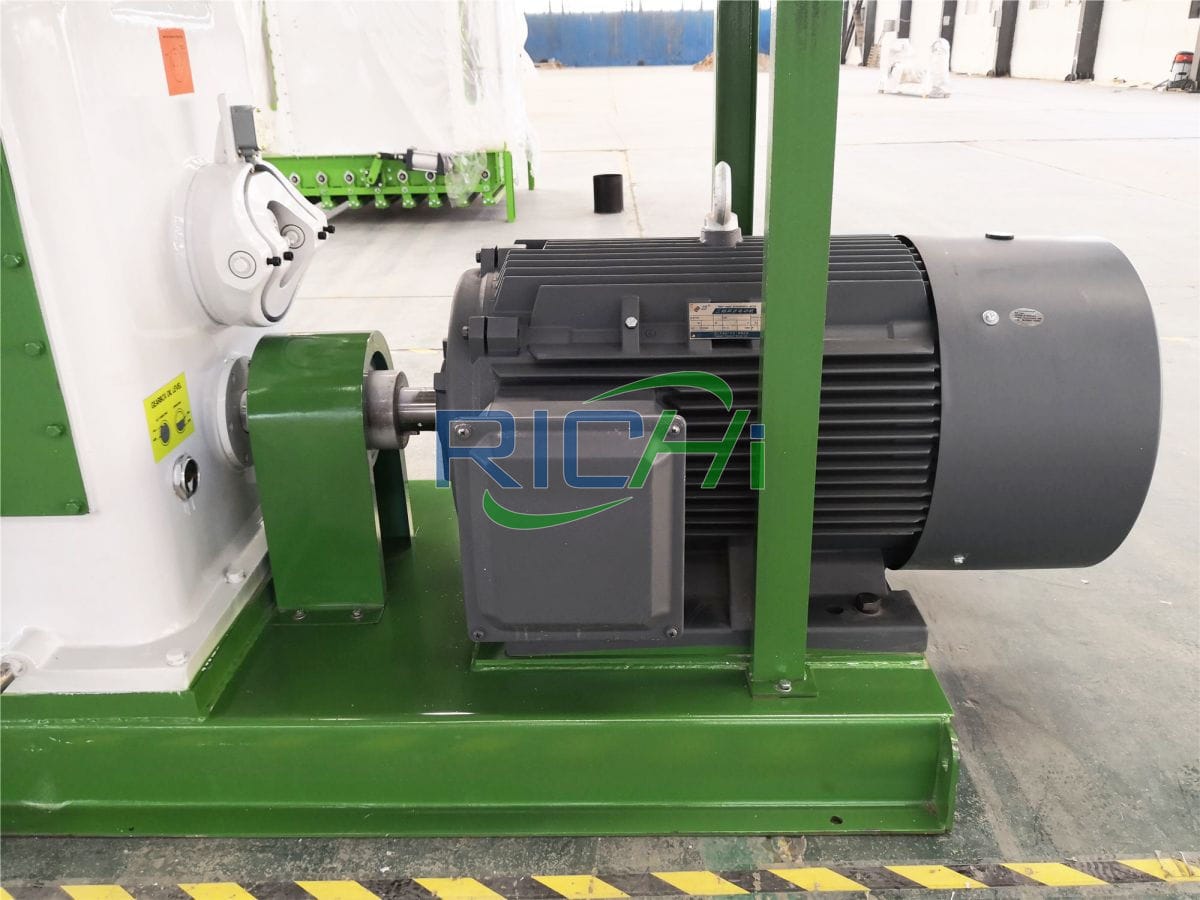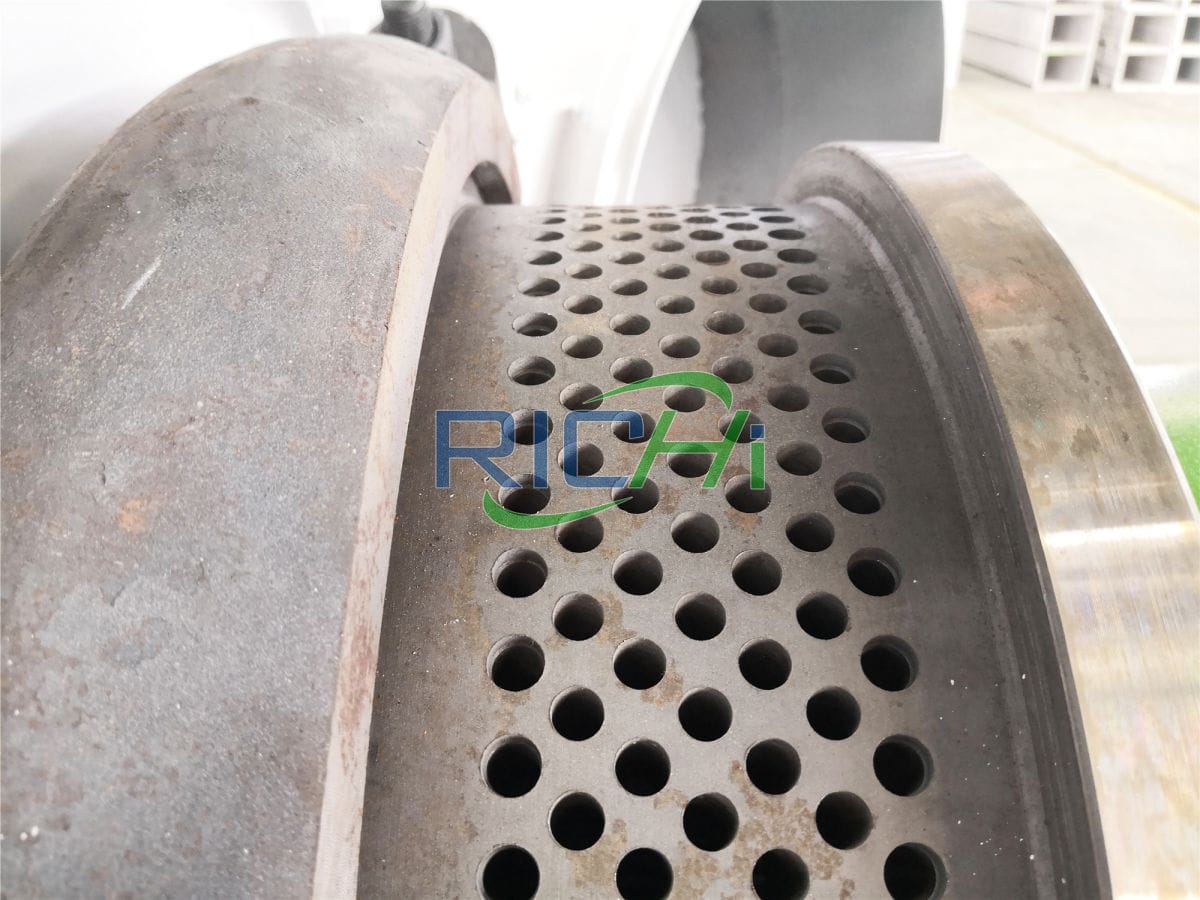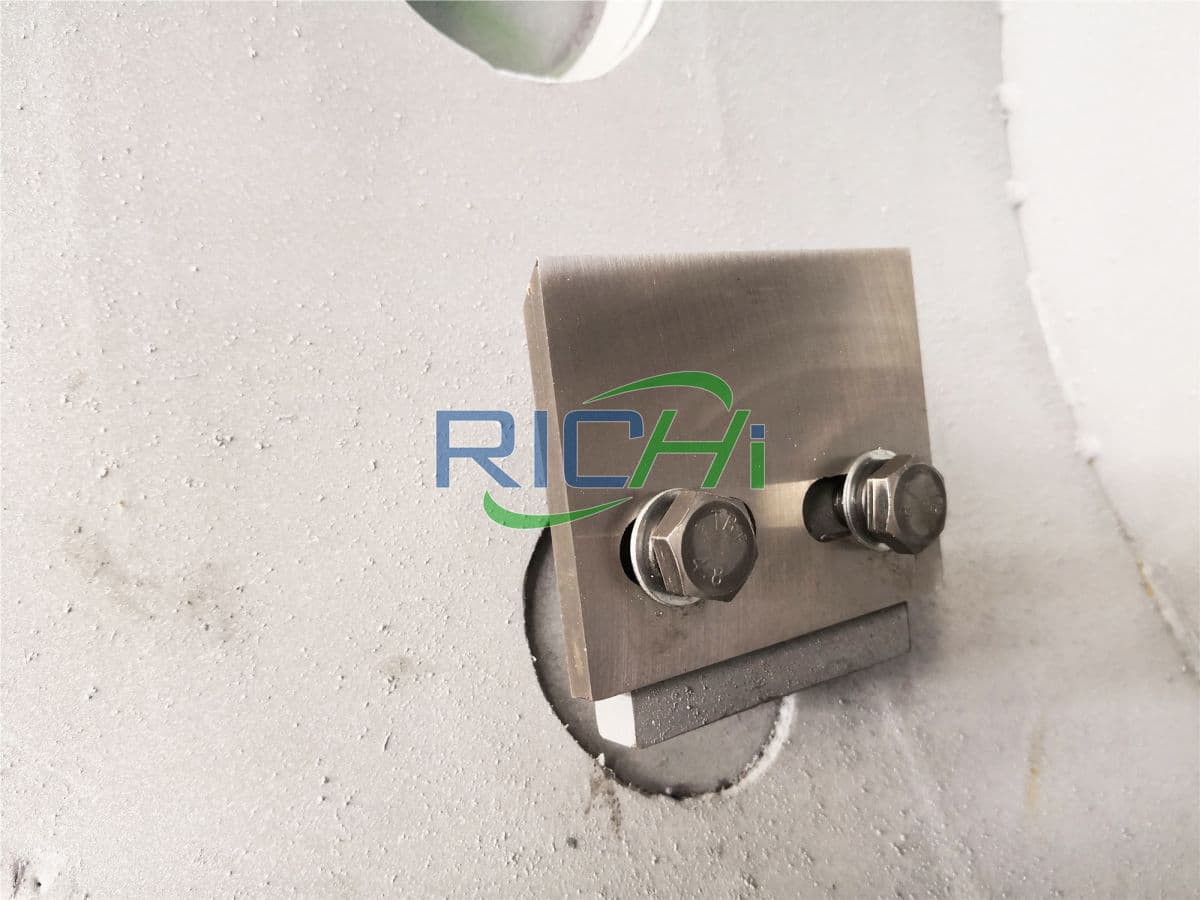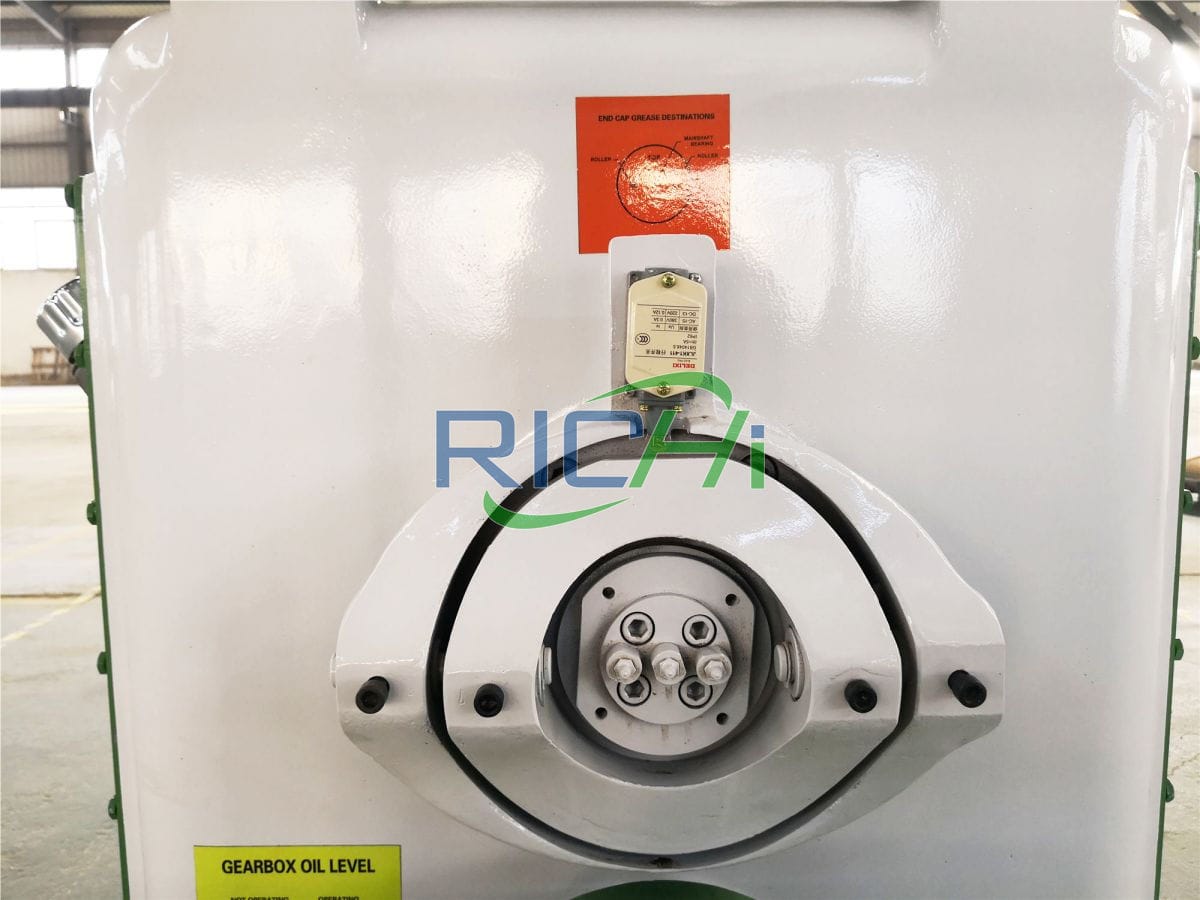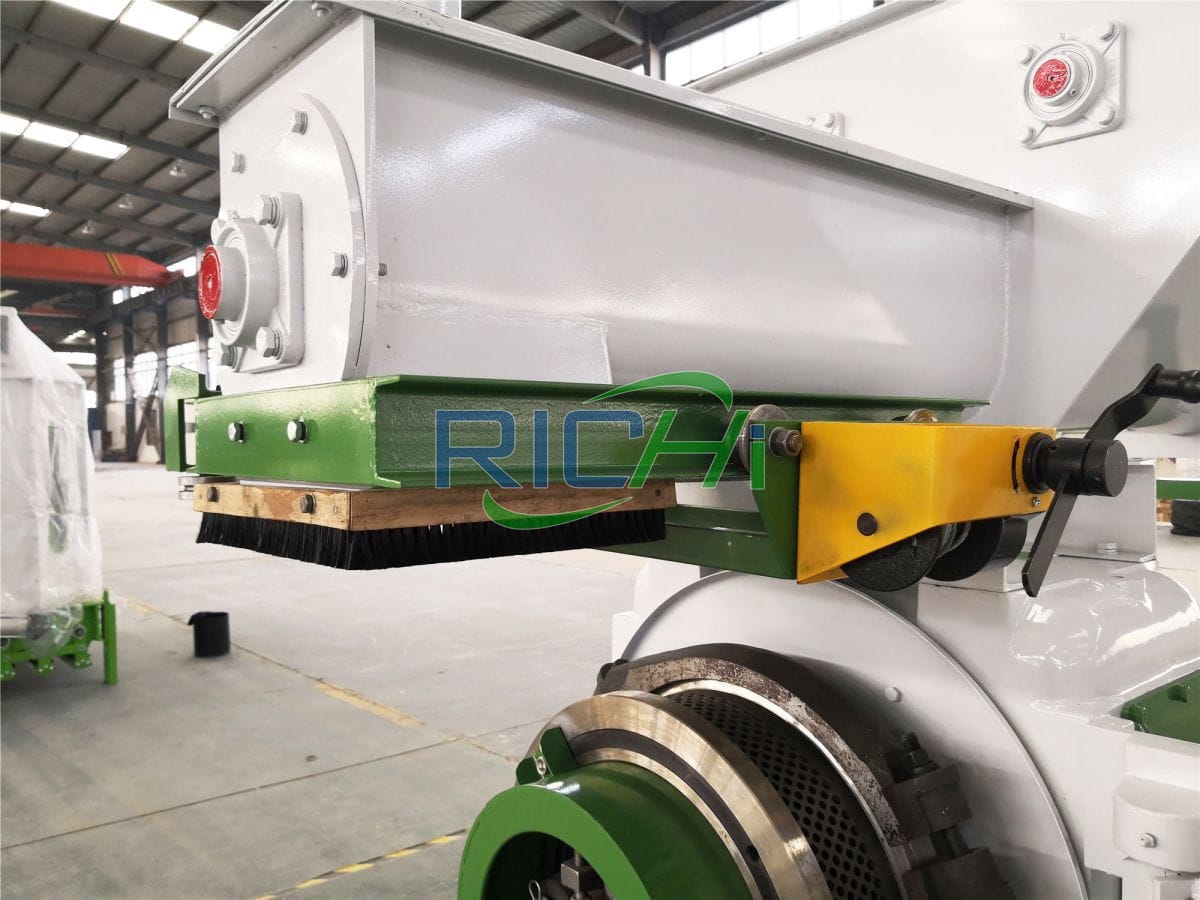 For more coal type biomass pellet mill information, please contact Richi Machinery, we will offer you with the best services.
Advantages of coffee pellet machine
Overall reliability
Maximum efficiency
Ease of operation
Ease of maintenance
Lower operating costs
Wide range of die sizes,
die speeds and drive power
Reasonable cost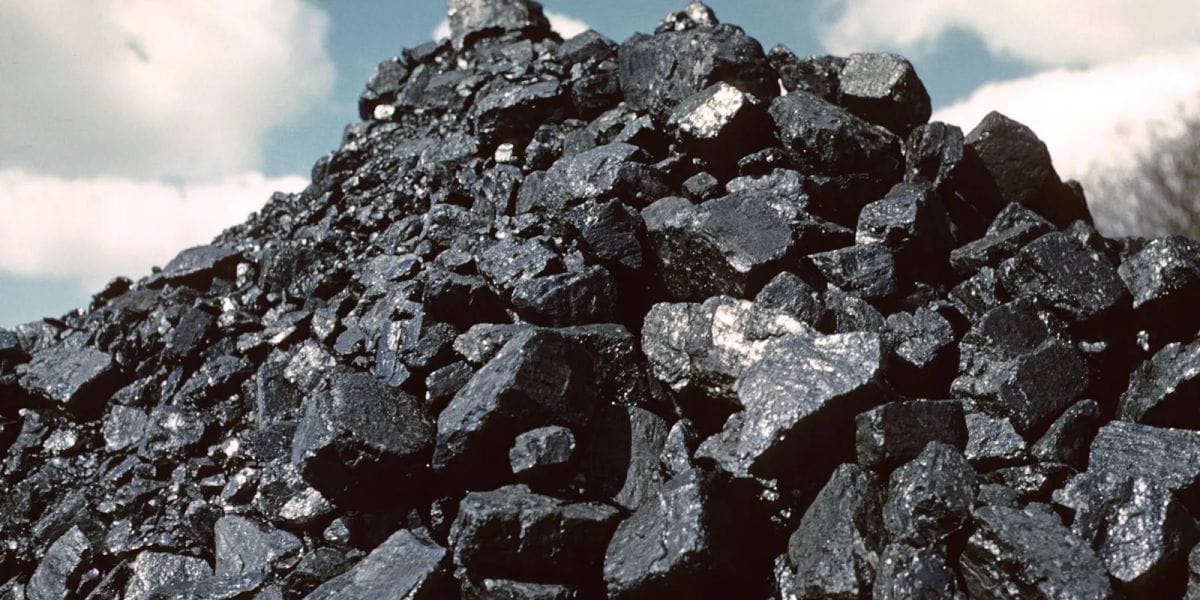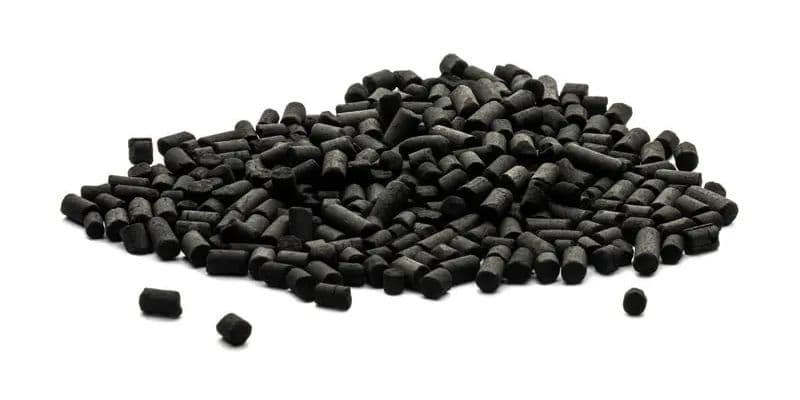 Structural composition of coal pellet making machine
The roller-type coal dust pellet machine consists of a main motor, a power transmission device, a ring die, a pressure roller, a feed hopper, a feeding screw, a sprinkling nozzle, a discharge hopper, a frame, etc.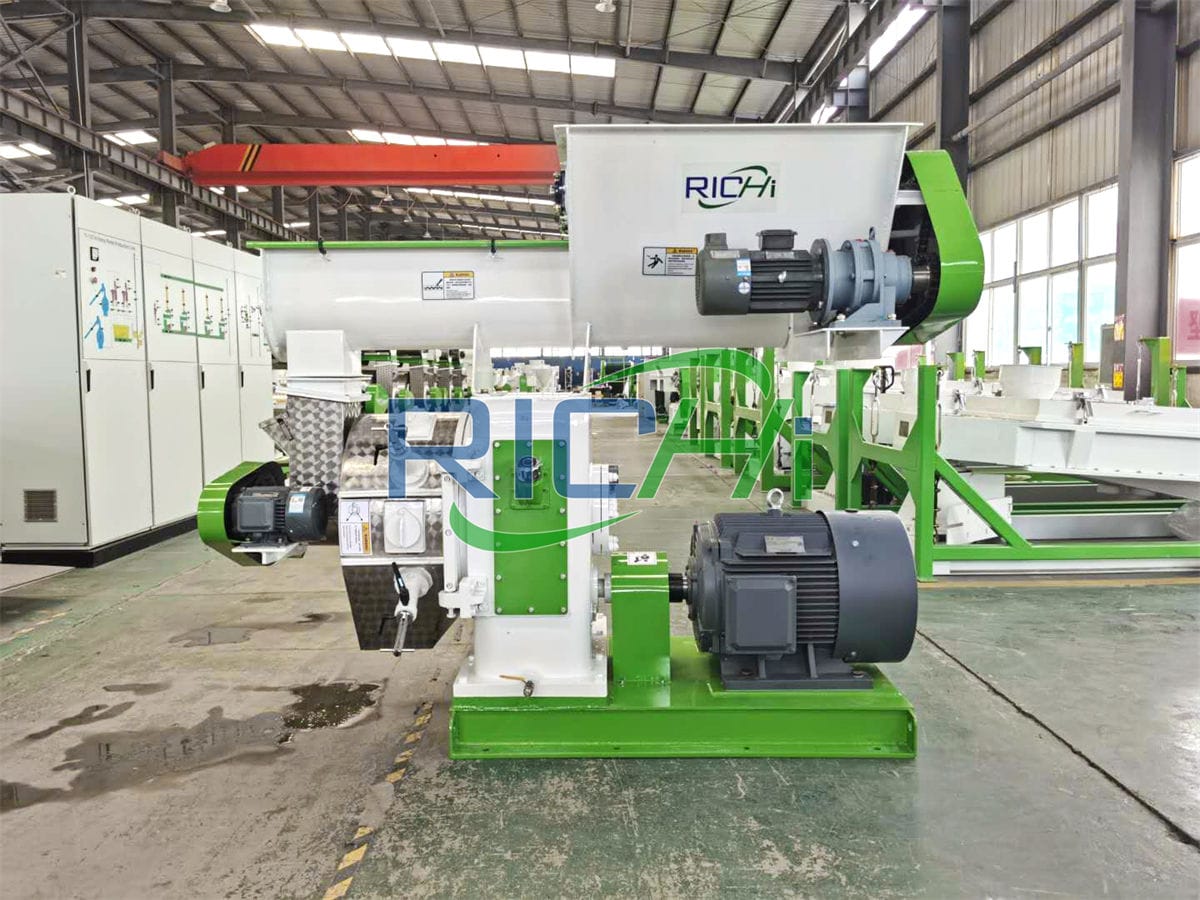 The power transmission device mainly includes a control cabinet, motor, gear, reducer, coupling, overload protection device and transmission shaft.
An overload protection device is installed between the coupling and the reducer. When raw materials accumulate and foreign objects fall into the extrusion zone, the overload protection device immediately interrupts power transmission to avoid damage to the machine.
There is a pair of pressure rollers installed in the ring die cavity, and the power is transmitted to the ring die and the pressure roller by two drive shafts with opposite directions respectively, so that the ring die and the pressure roller can move relative to each other at the same time.
Under the combined action of shear force and friction force, materials envelop and overlap each other and enter the die hole for molding, which can improve the molding rate and molding density of the material.
Working principle of coal pellet making machine
When working, the power of the motor is transmitted to the feeding screw, sprinkling nozzle, pressure roller and ring die through the transmission device.
The crushed material is sent to the feeding port, and the rotating feeding screw pushes the material to the sprinkling nozzle. Under the action of the centrifugal force of the sprinkling nozzle, the material is evenly sprinkled on the inner wall of the ring die cavity. The ring die and a pair of pressure rollers rotate relative to each other.
Under the strong extrusion force, the material is continuously forced into the straight hole of the molding.
After pressure maintenance, During the process, the originally loose materials are bonded together and solidified into shape, and are discharged from the ring die through the pressure relief hole.
After reaching a certain length, the material is automatically cut off and dropped into the transmission mechanism through the discharge port to be taken away, thereby completing the entire granulation process.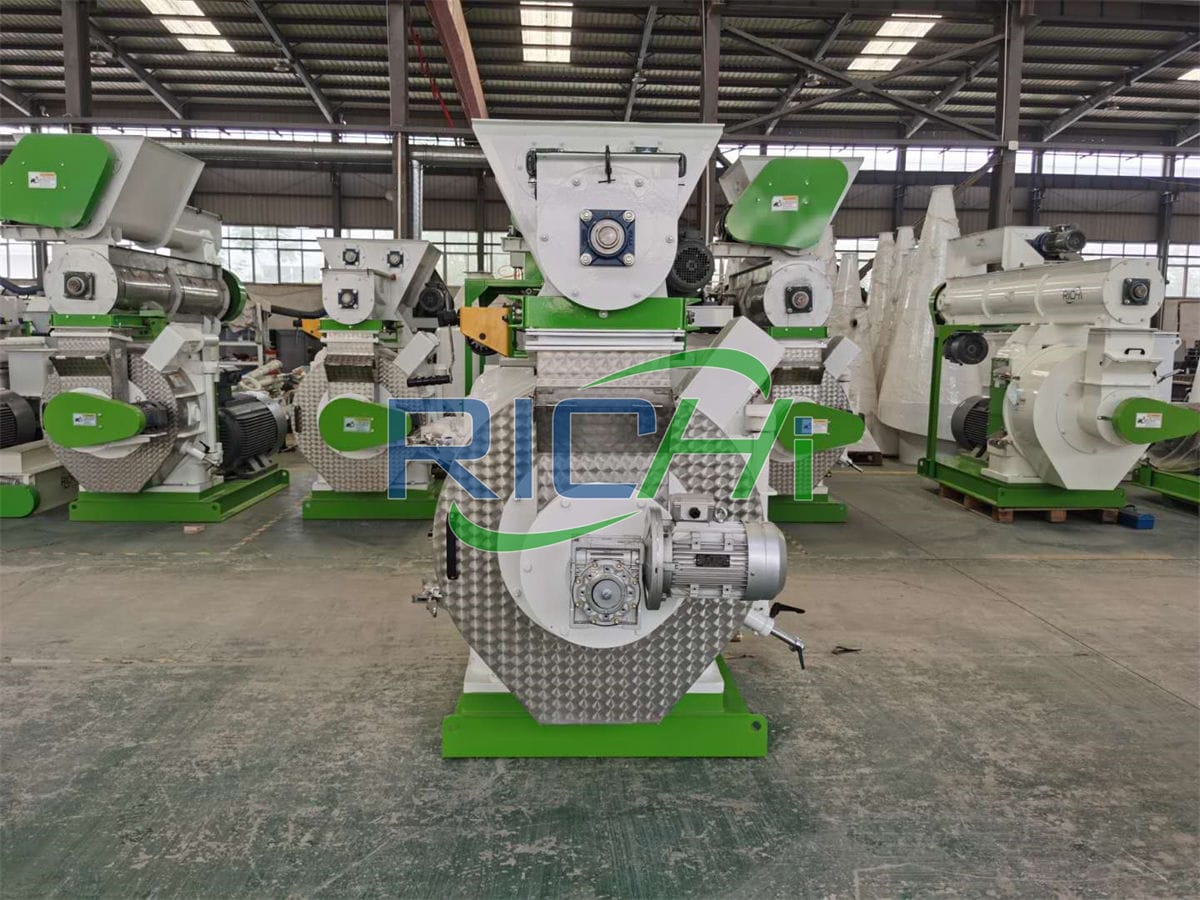 Models and parameters of coal pellet making machine
| Model | Main Power(kw) | Anti-caking Feeder(kw) | Capacity |
| --- | --- | --- | --- |
| MZLH320 | 37 | 1.5 | 300-400 kg/h |
| MZLH350 | 55 | 1.5 | 500-700 kg/h |
| MZLH420 | 90 | 1.5 | 1-1.2 t/h |
| MZLH520 | 132 | 2.2 | 2-2.5 t/h |
| MZLH768 | 250 | 3 | 2.5-4 t/h |
| MZLH858 | 280 | 3 | 3-5 t/h |
Cases of coal pellet making machine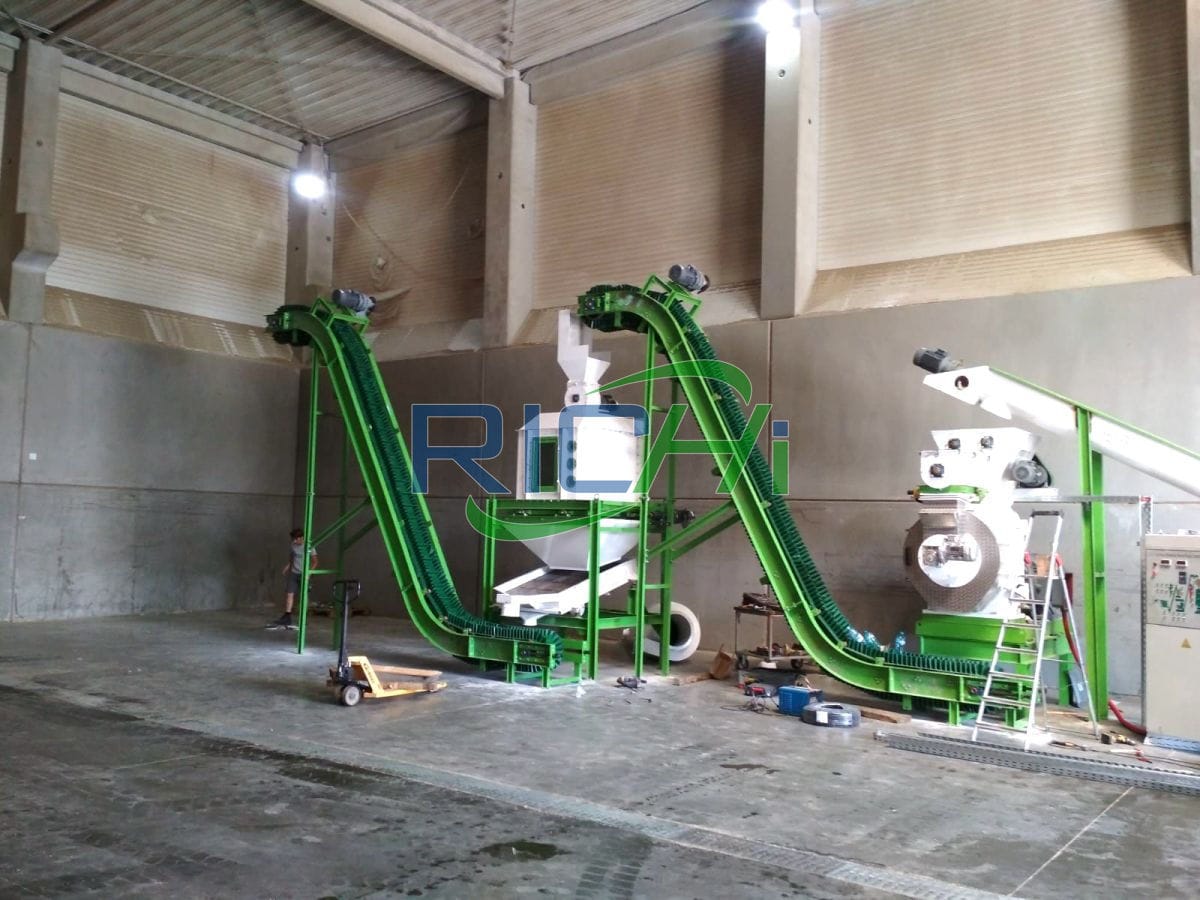 coal pellet making machine in Brazil
project date: 2020.09.03
Pellet Size: 6mm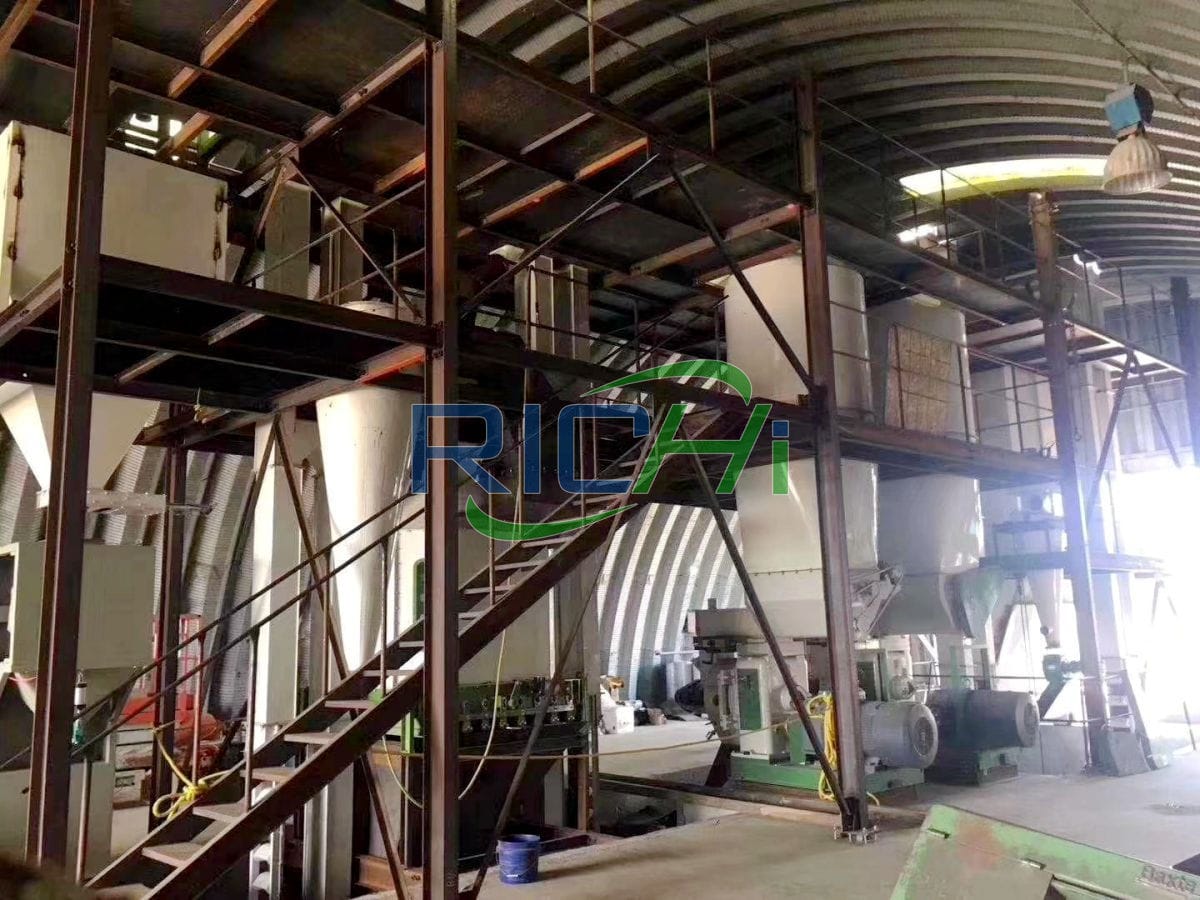 coal pellet making machine in Indonesia
project date: 2021.9.24
Pellet Size: 8mm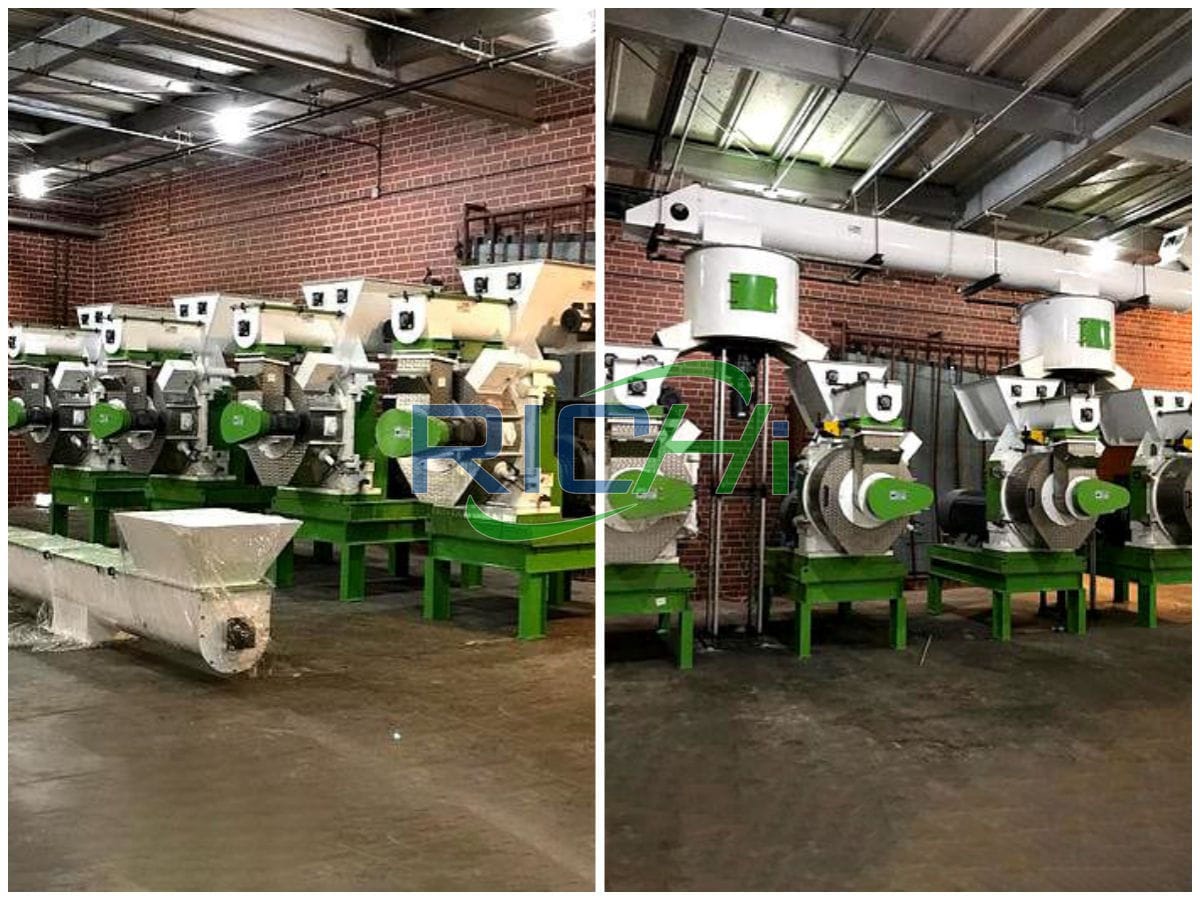 coal pellet making machine in USA
project date: 2020.10.16
Pellet Size: 6-8mm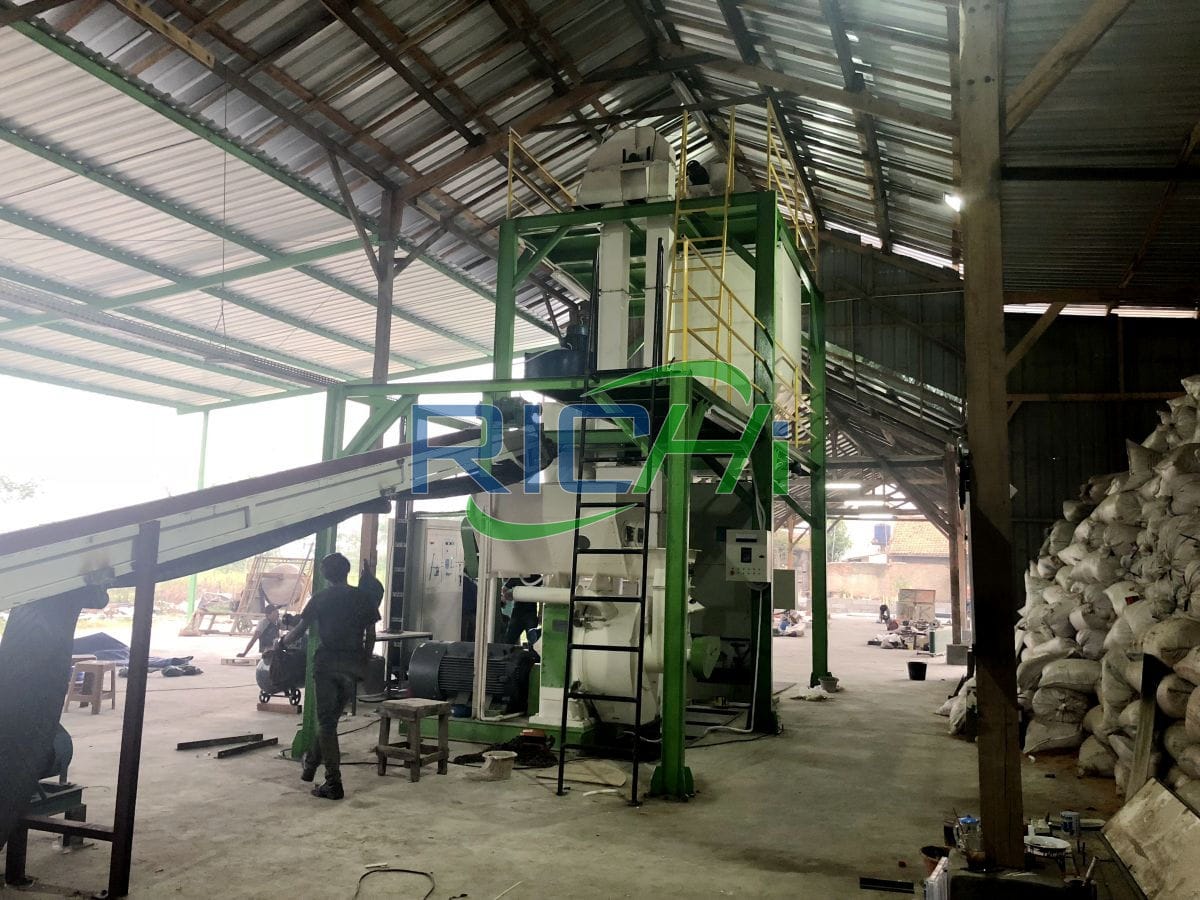 coal pellet making machine in Vietnam
project date: 2020.06.17
Pellet Size: 8-10mm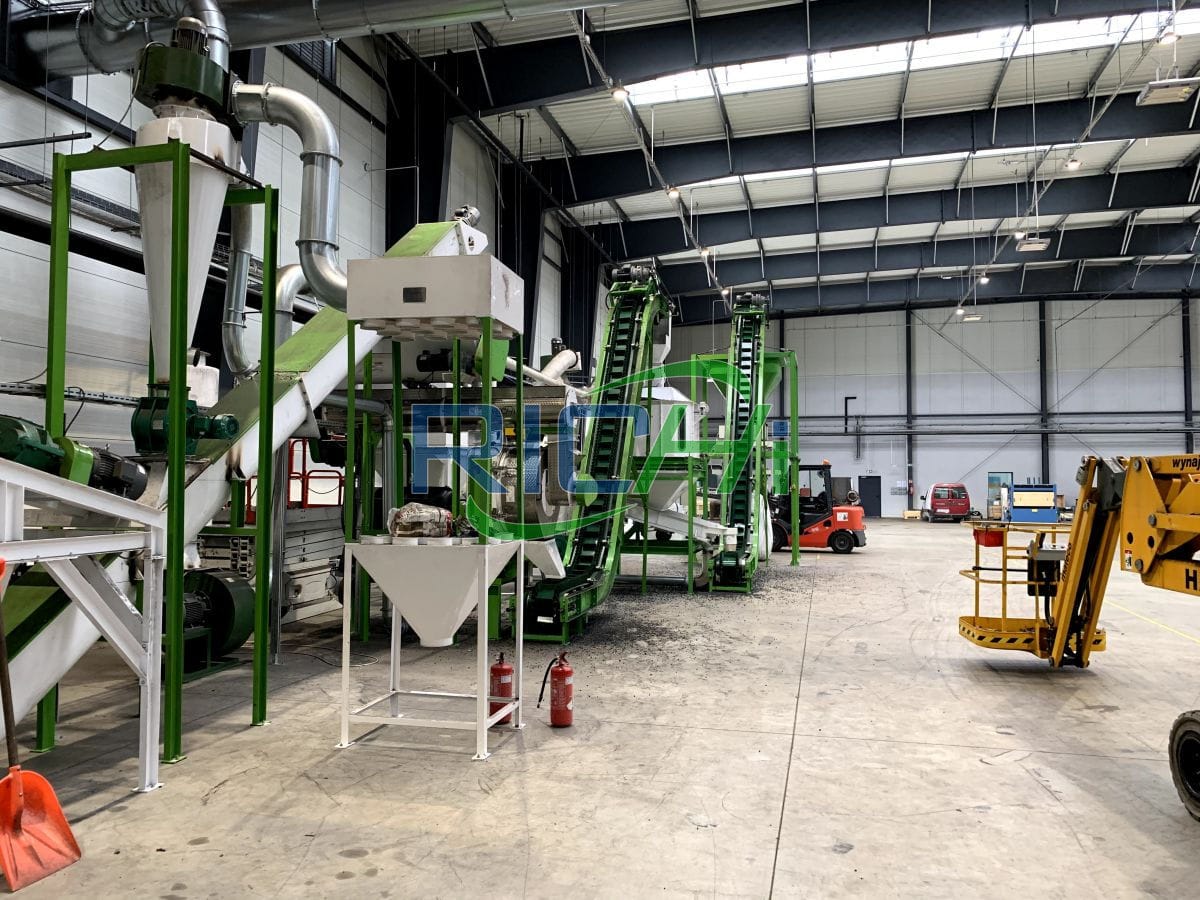 coal pellet making machine in New Zealand
project date: 2023.07.11
Pellet Size: 6-10mm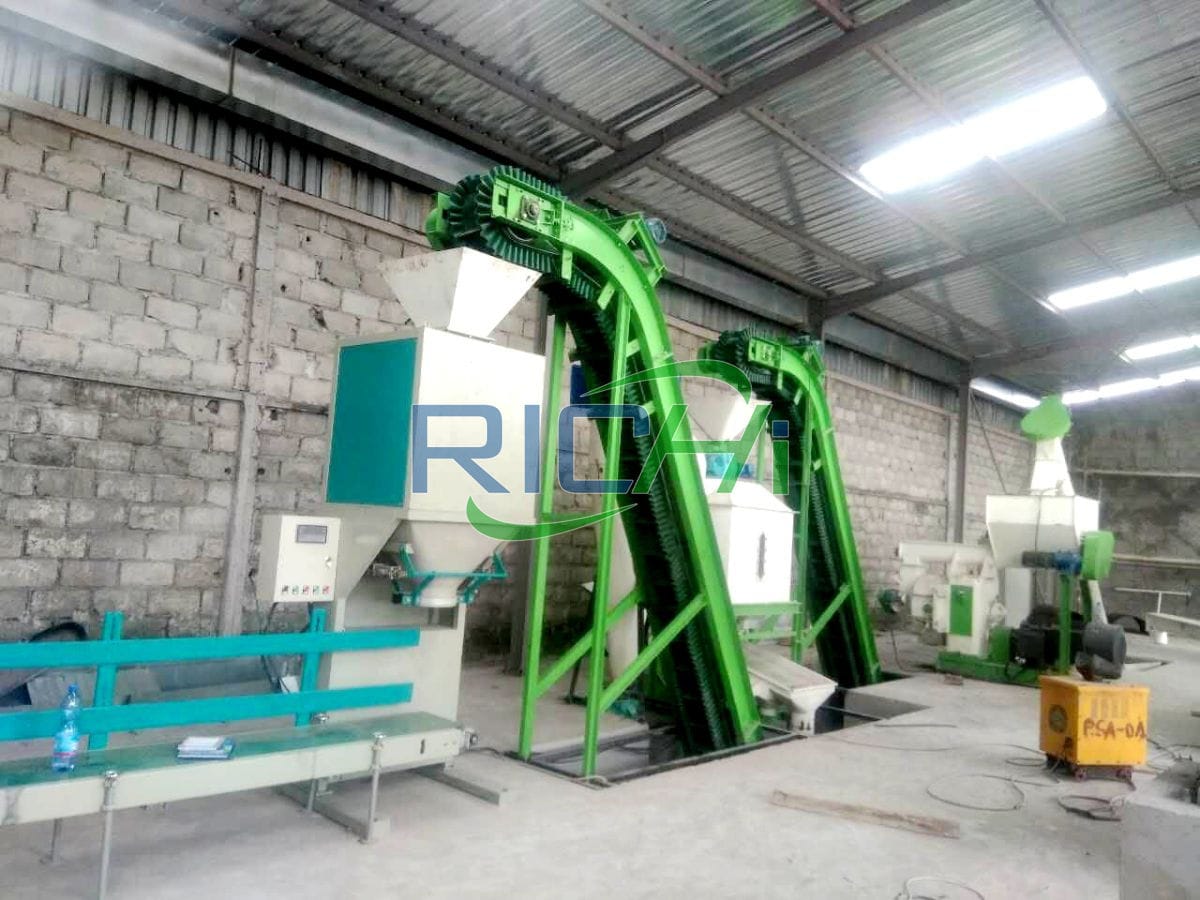 coal pellet making machine in Australia
project date: 2020.07.22
Pellet Size: 8-10mm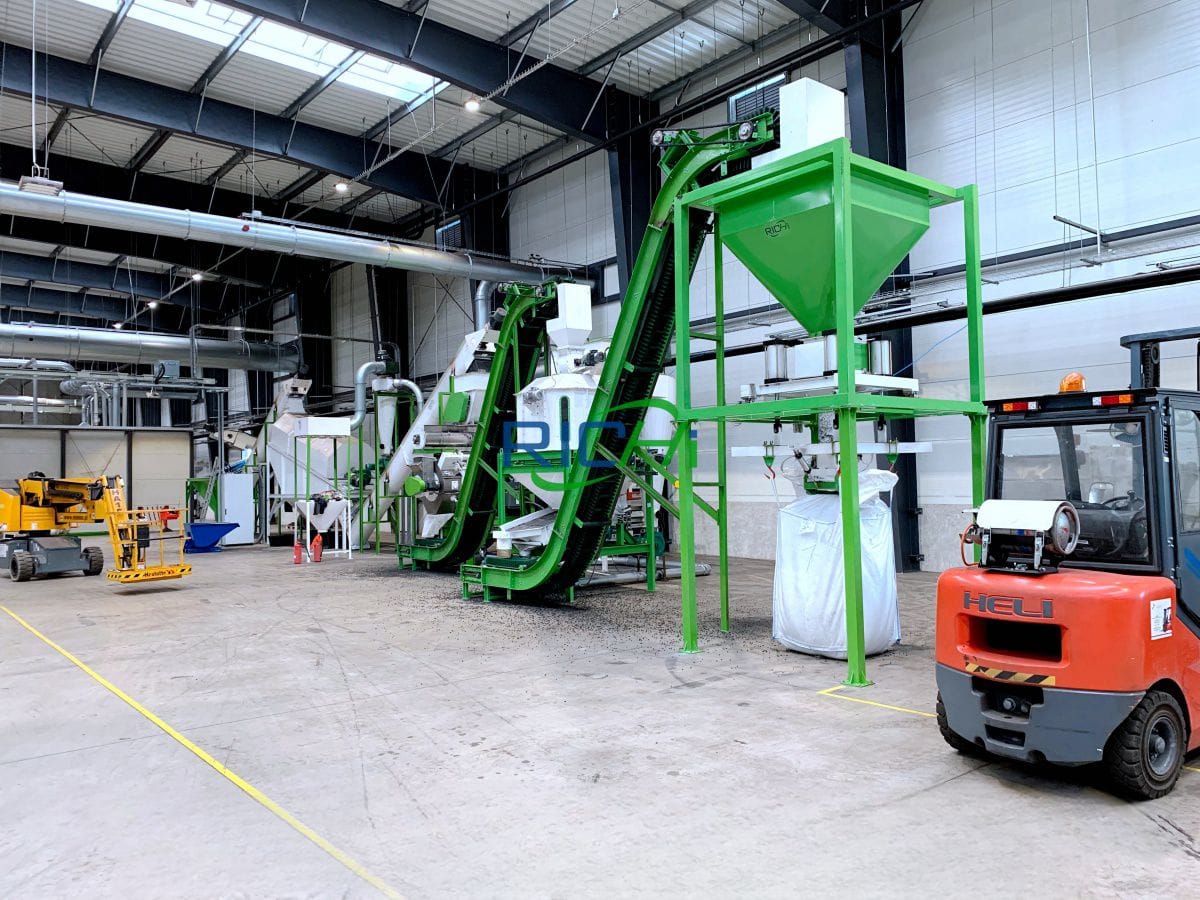 coal pellet making machine in Canada
project date: 2019.05.18
Pellet Size: 8mm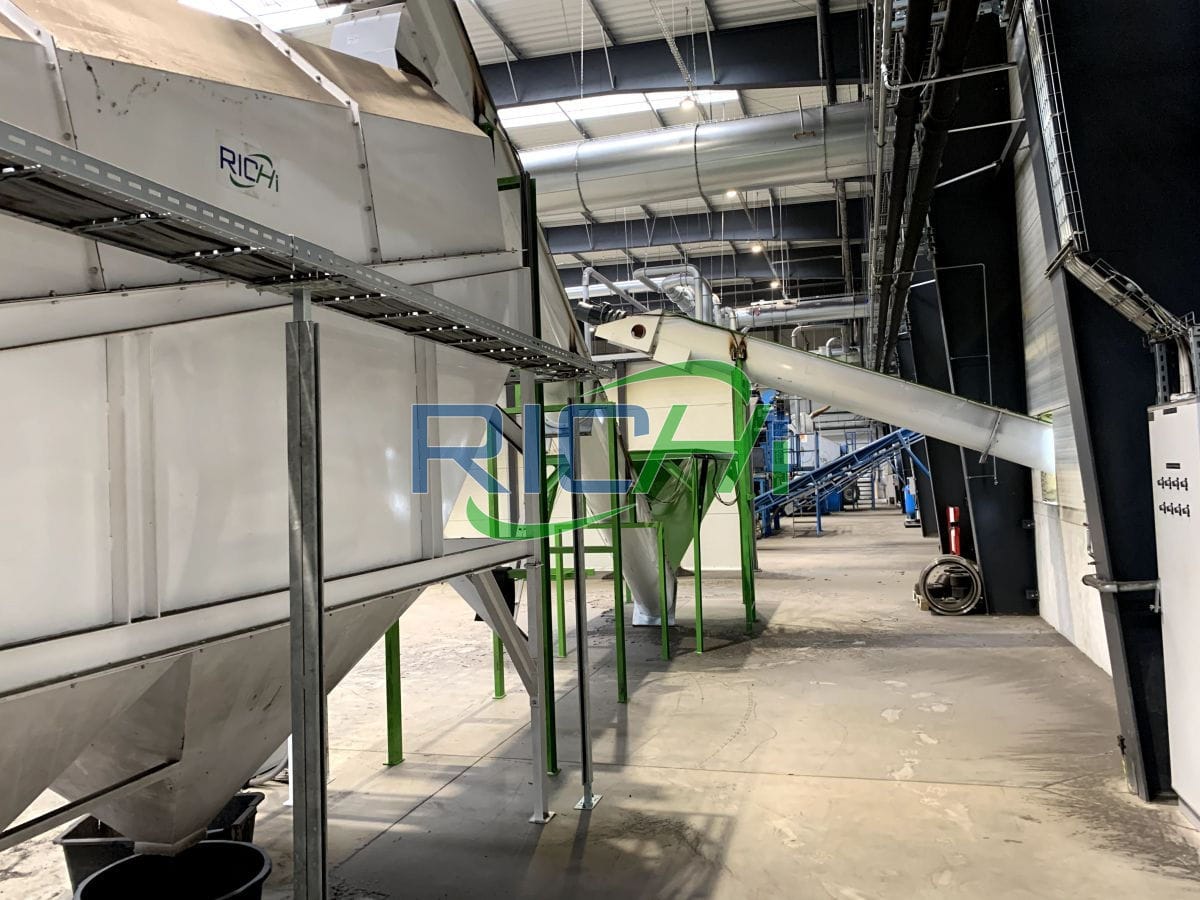 coal pellet making machine in russia
project date: 2022.07.20
Pellet Size: 8-10mm
How to choose coal pellet making machine?
When purchasing a coal pellet making machine, you should pay attention to several aspects to avoid choosing unqualified products or purchasing a coal dust briquette machine that cannot be used normally. Frequent failures will occur in the later production process, resulting in the factory being unable to achieve profitability.
The model/power of the coal briquette machine is the first thing to consider.
You should choose the appropriate wood pellet machine according to the capacity of your transformer. Generally, there is a simple calculation formula. The power of the pellet machine host multiplied by 1.44 times is the minimum required transformer capacity. For example, a pellet machine with a host power of 132 kilowatts requires at least 132×1.44=190.08, so a transformer of at least 200KVA is required to start a 132 kilowatt motor.
Quality of coal pellet making machine.
We need to observe whether the core parts are produced independently, whether there is a processing workshop, and whether the accuracy of the processing equipment meets the processing needs of the hollow shaft and bearing chamber of the coal powder briquetting machine.
We should pay attention to the motor brand, the diameter of the main shaft, and the center distance length between the input shaft and the output shaft of the gearbox to avoid purchasing poor quality and substandard equipment.
Versatility of coal pellet making machine accessories.
The versatility of accessories such as pellet machine molds, pressure rollers, pressure roller eccentric shafts, etc. is also a key point. If you purchase non-standard products, you will later purchase wearing parts such as molds and pressure rollers, or you need to purchase repair parts after the charcoal powder making machine is damaged.
At this time, if the pellet machine purchased is a non-standard product, the wearing parts and parts will be damaged. The original manufacturer has a monopoly and prices are on the high side. It is even possible that the original manufacturer will not be able to purchase the required parts after it goes bankrupt due to poor management.
Coal briquette machine price.
As the saying goes, you get what you pay for. It is unrealistic to spend the least amount of money to buy the best pellet machine. You can only choose a relatively cost-effective coal briquette making machine product through on-site inspection and comparison, and the one that suits you is the best.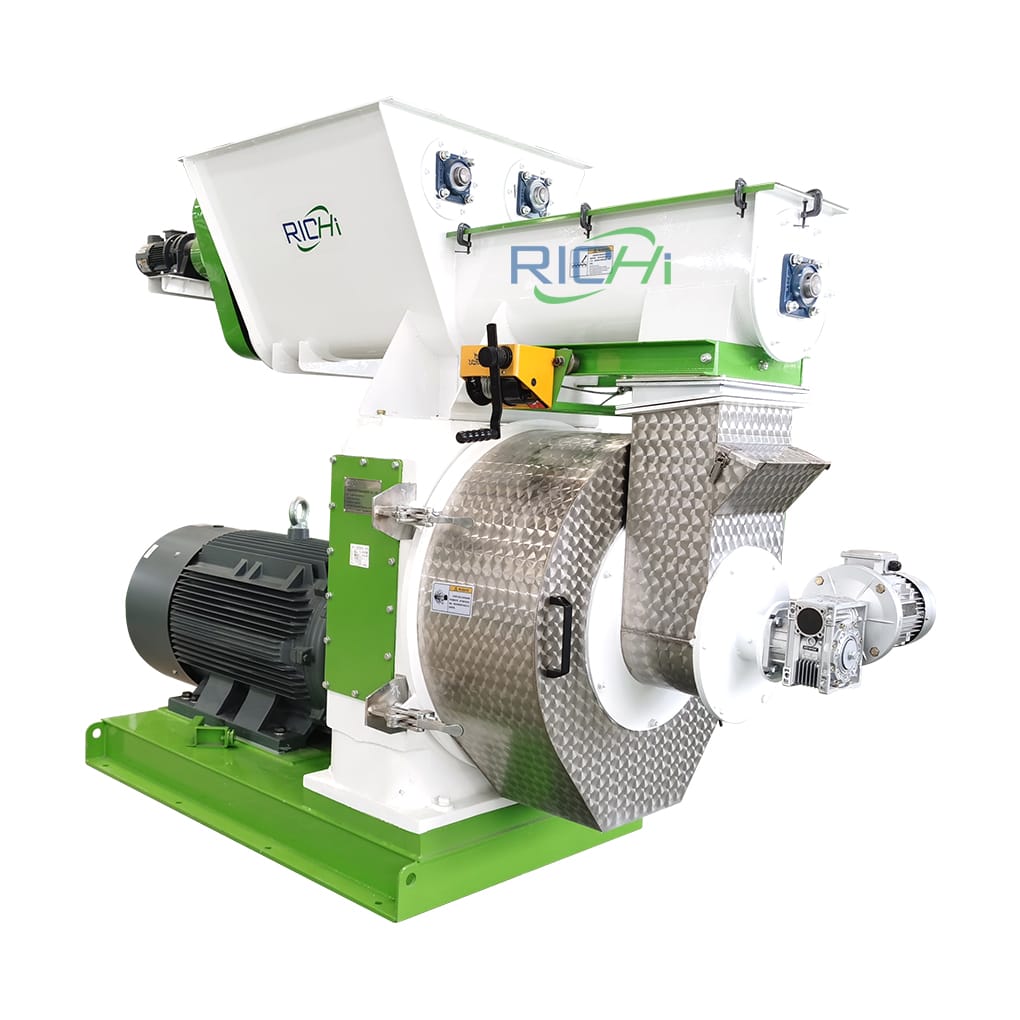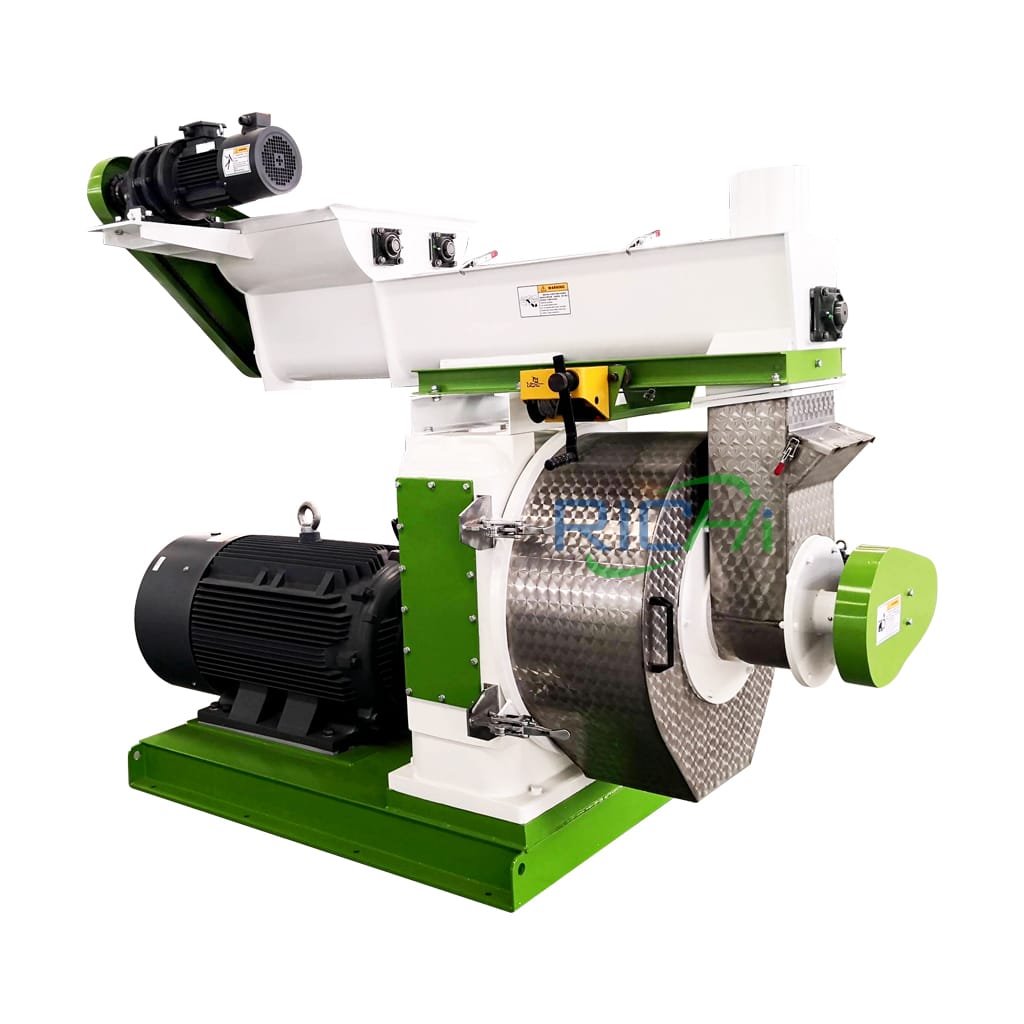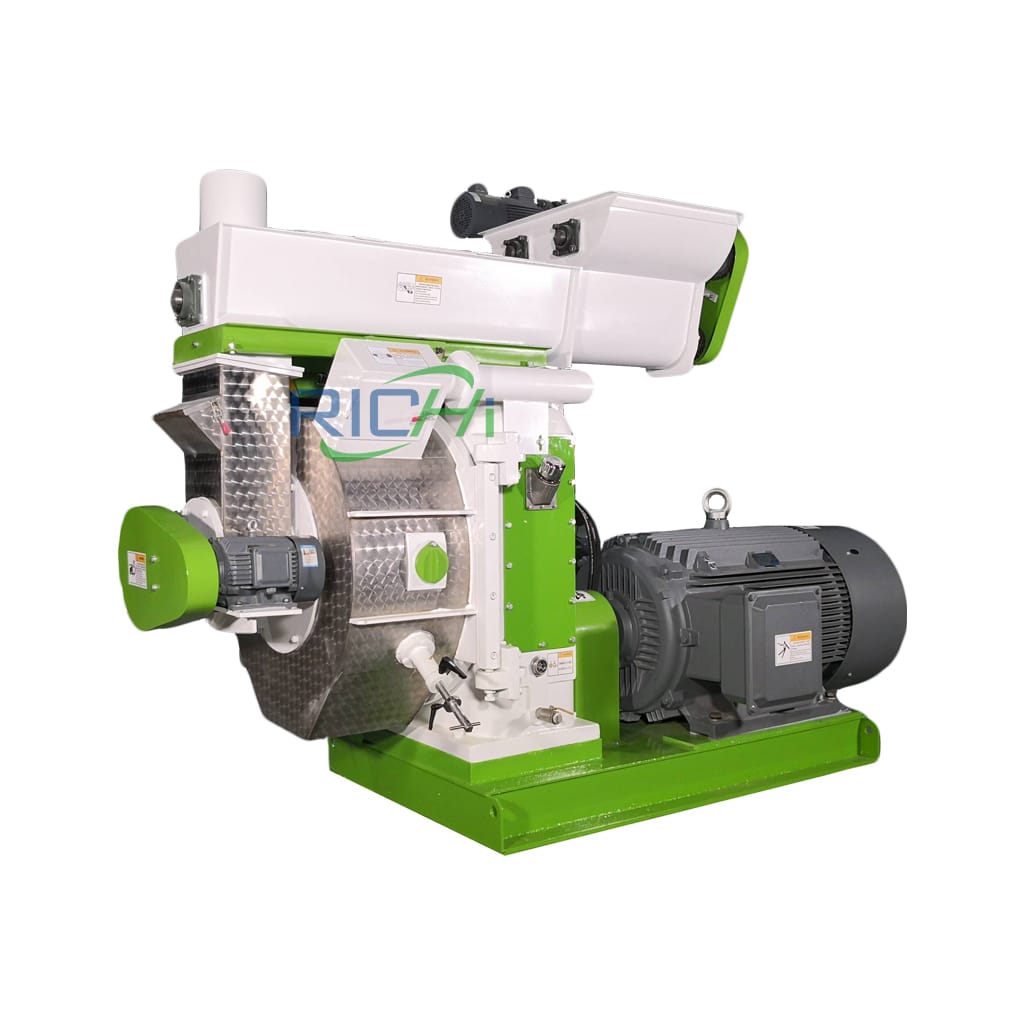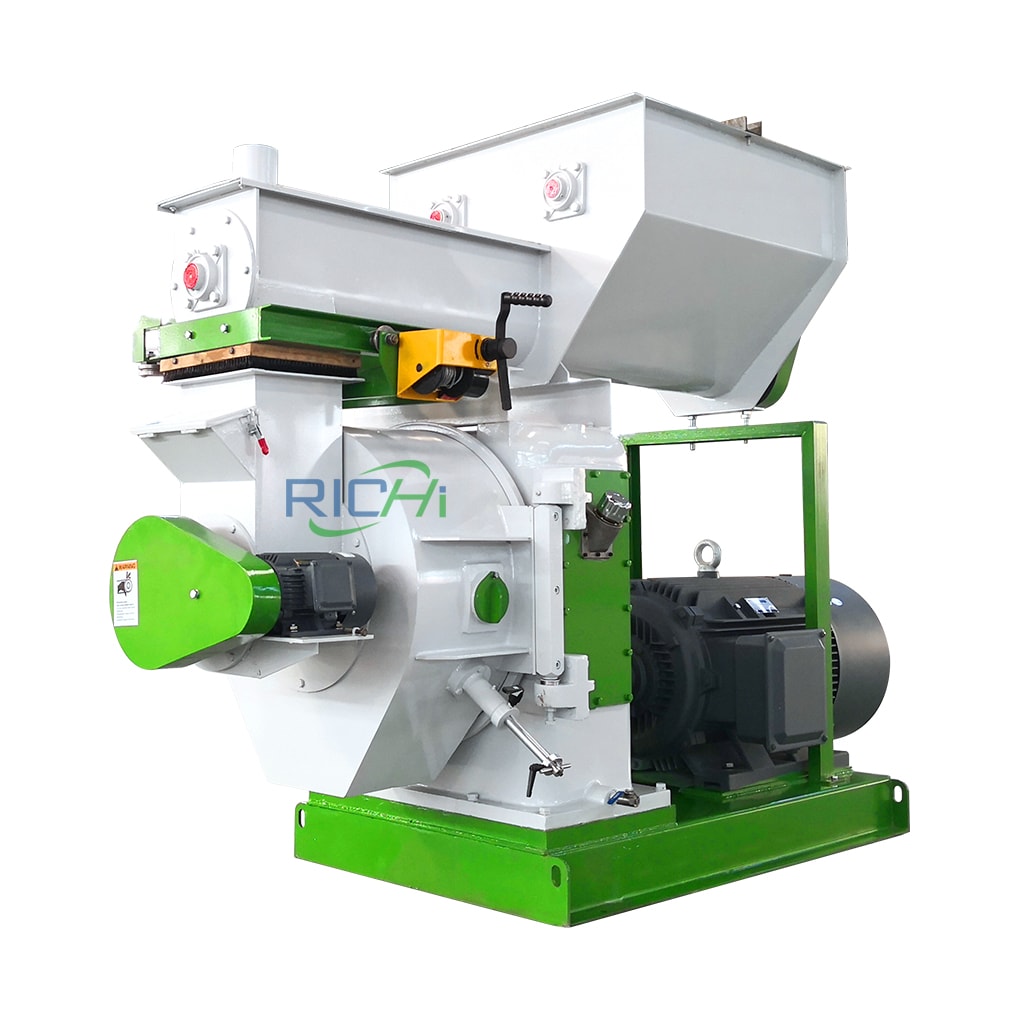 Coal pellet making machine price
The price of coal pellet machine is generally 10,000-100,000 USD.
Price seems to be the primary issue that many customers consider, because price is the most intuitive. However, before understanding your needs, all we can give is a range, because the factors that affect the price of the pellet machine are as follows:
Model and capacity of coal pellet making machine
Capacity and equipment model are one of the factors that affect the price of the coal dust pellet machine. The output of the pellet machine plays a decisive role in the price. Coal pellet making machines with different outputs and models have different processes, materials, and labor costs.
Therefore, the greater the output, the higher the price. The more advanced the model, the higher the price of the pellet machine. Therefore, we need to know how many tons or kilograms of pellets you want to produce per hour.
Quality of coal pellet making machine
The quality of the equipment plays a decisive role in the price of the pellet machine. For the same type of equipment, many small manufacturers sell it at low prices, which can only reduce production costs and cut corners. As industrial equipment for processing pellet output. "You get what you pay for" must be the truth.
If possible, you need to visit the coal pellet making machine manufacturer before purchasing the equipment to determine the materials of the granulator body, ring die, and pressure rollers, determine the brands of the following bearings and motors, determine the safety configuration of the granulator, and inspect the actual performance of the coal granulator.
In addition, you can also directly ask the manufacturer to provide testing services.
At RICHI, we offer standard coal pellet machines and customized coal pellet machines. The standard coal pellet maker is fully sufficient for customers to achieve efficient and long-term trouble-free operation.
However, based on our strong equipment design and manufacturing capabilities, we can customize materials, motors, electrical components, painting solutions, etc. according to the actual needs of customers. Services, some of which are value-added services, while most customization services and trial services are free.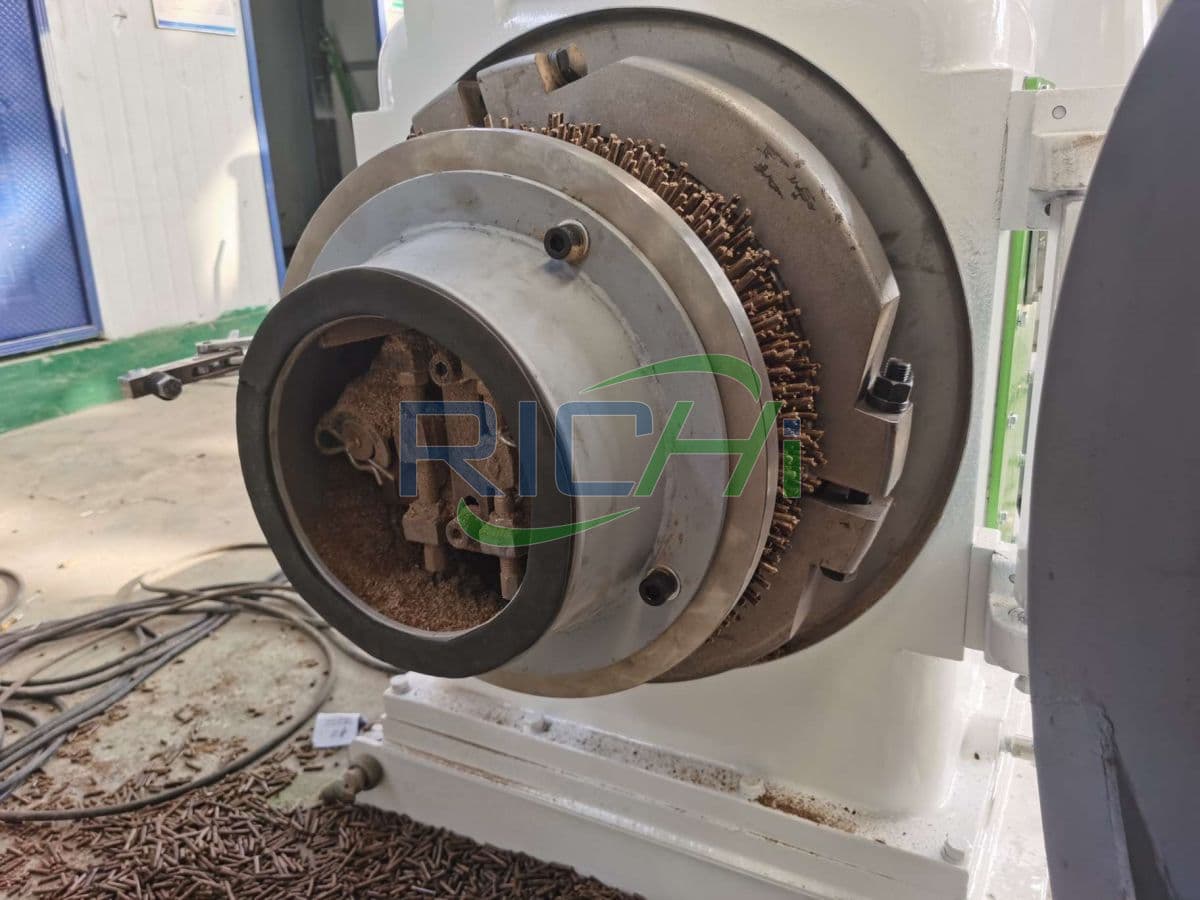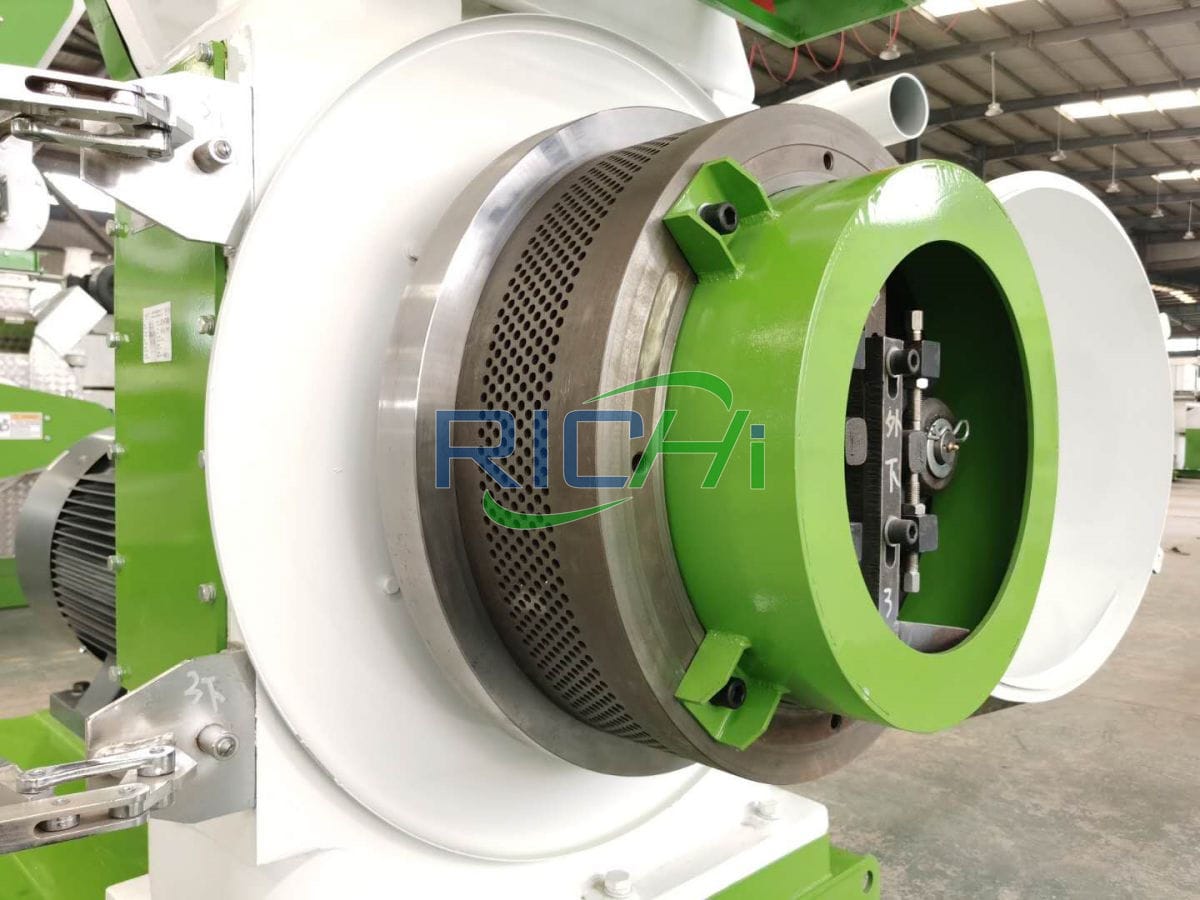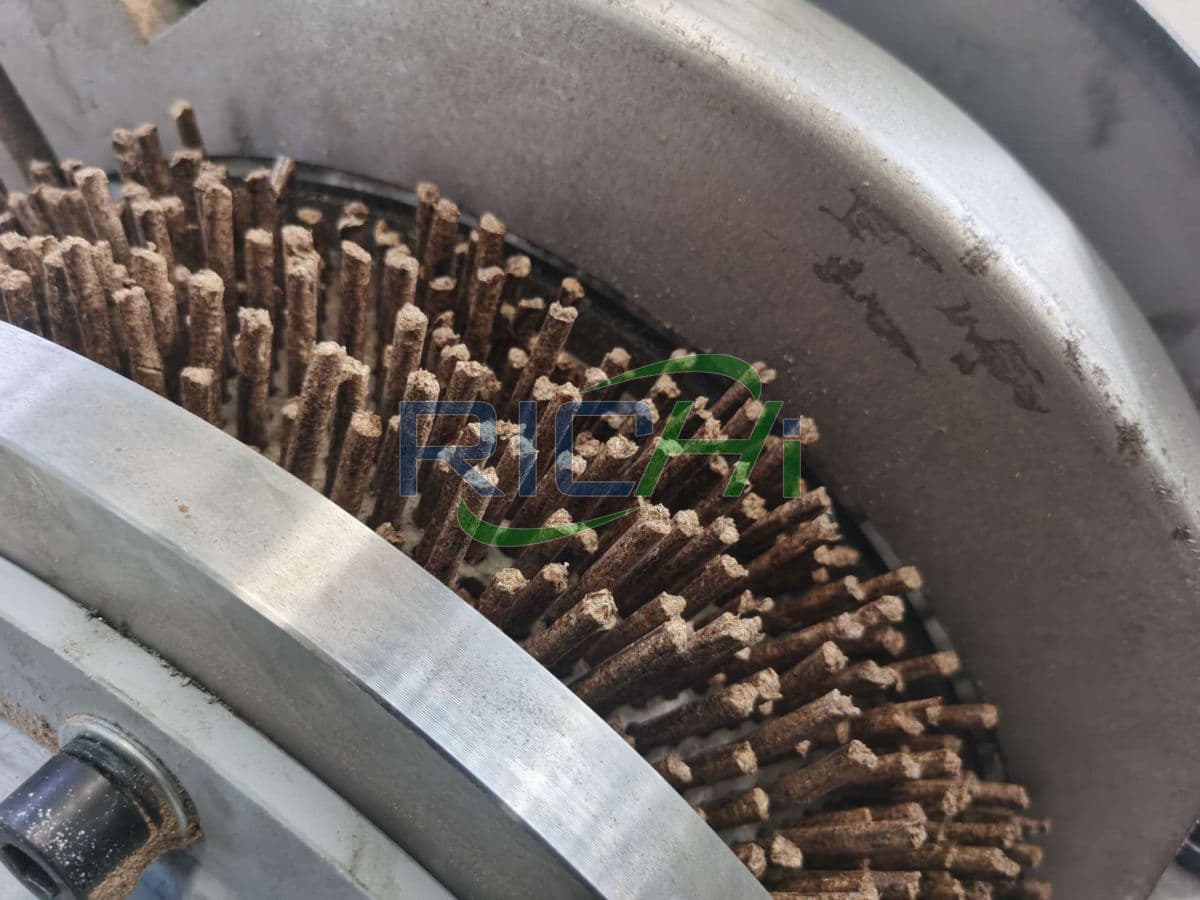 Accessories
When purchasing a coal pellet making machine or a complete set of coal pellet production system equipment, accessories are necessary, which will also affect the final quotation of the coal briquette machine.
Most customers will choose to purchase many accessories at once. This will not only avoid the time and transportation costs of secondary purchases in a short period of time, but also avoid the failure of accessories to arrive in time when there is a problem with the equipment.
Therefore, the more accessories you purchase, the higher your final equipment quote will be. At present, many of our customers also need customized accessories. If additional costs are incurred, it will also affect the final product quotation.
The above are several factors that affect the quotation of coal pellet making machines. RICHI can only give accurate quotations for coal pellet mills and coal pellet production lines by first asking customers for their specific requirements and circumstances. Therefore, when you consult about coal pellet machines, you can describe your needs based on the following:
What capacity per hour you want to get?
You want to get single coal pellet mill machine or a complete coal pellet production line?
What kind of material and expected end product are you planning to have?
Budget for machinery purchasing?
Points that you really focus on. (Some customers have special process requirements and require customized granulators.)
If you want to get the price of coal pellet mill, please tell us your needs in detail, and we will provide you with an accurate quotation based on your needs. (Find RICHI on YouTube)
How to process coal pellets?
Coal fines are fed into a mixer with biomass raw materials. Once granule formation has begun, mixed materials are fed onto a coal pellet making machine, where they are further grown and rounded into more refined coal pellets.
From the coal pelletizer, they are fed to a cooler, where they are dried into a final product. The advantage of a pelletizing process is that pellet size and durability is more easily controlled.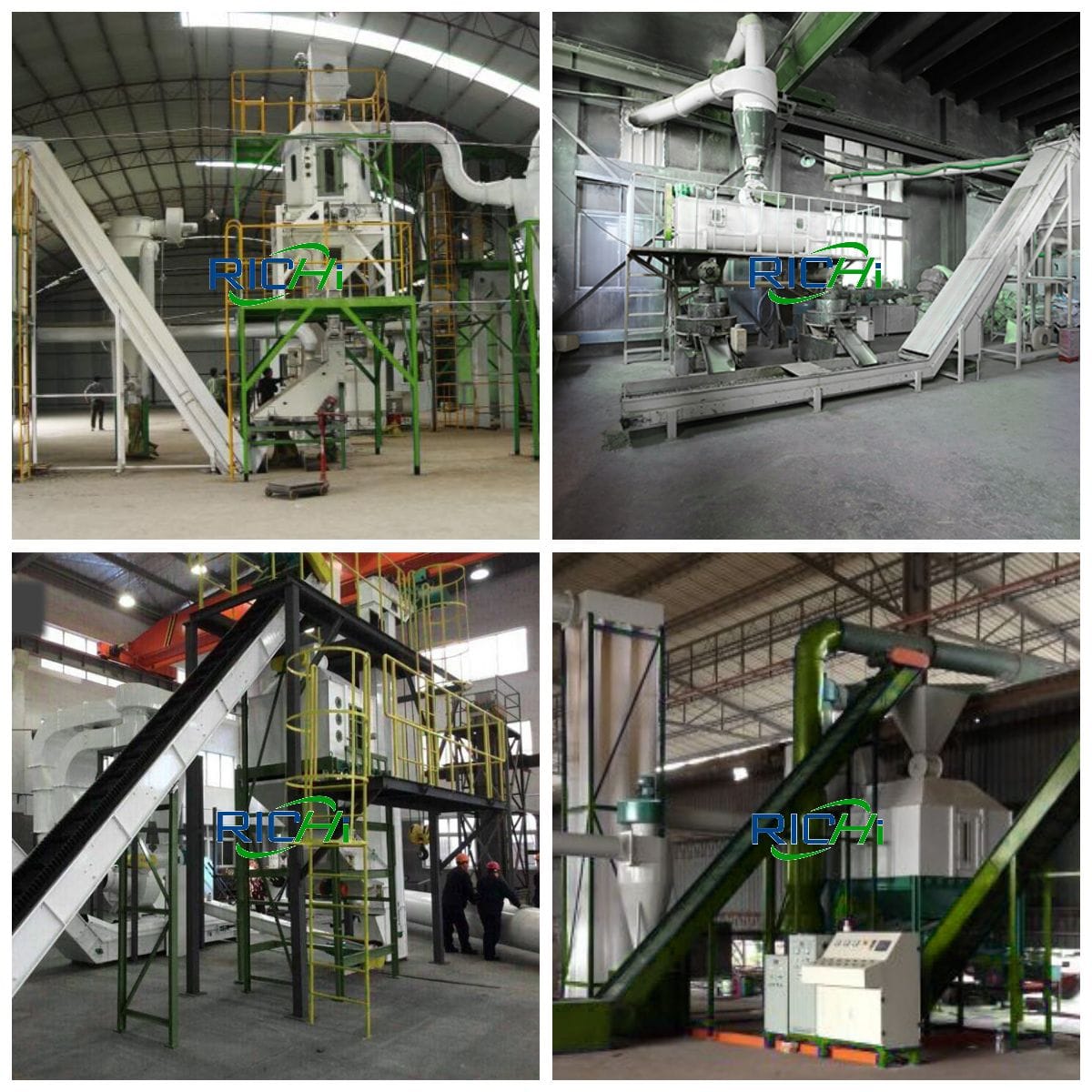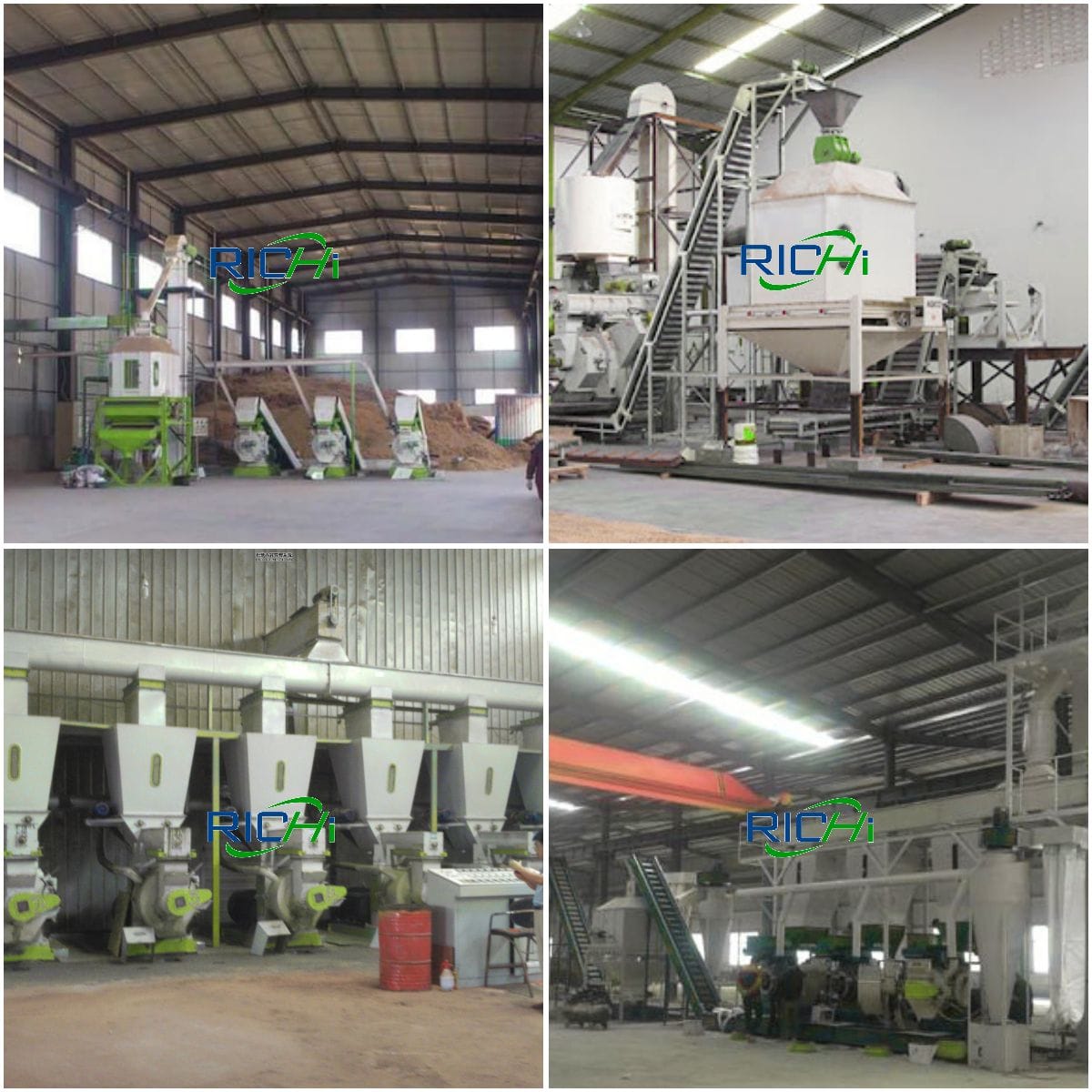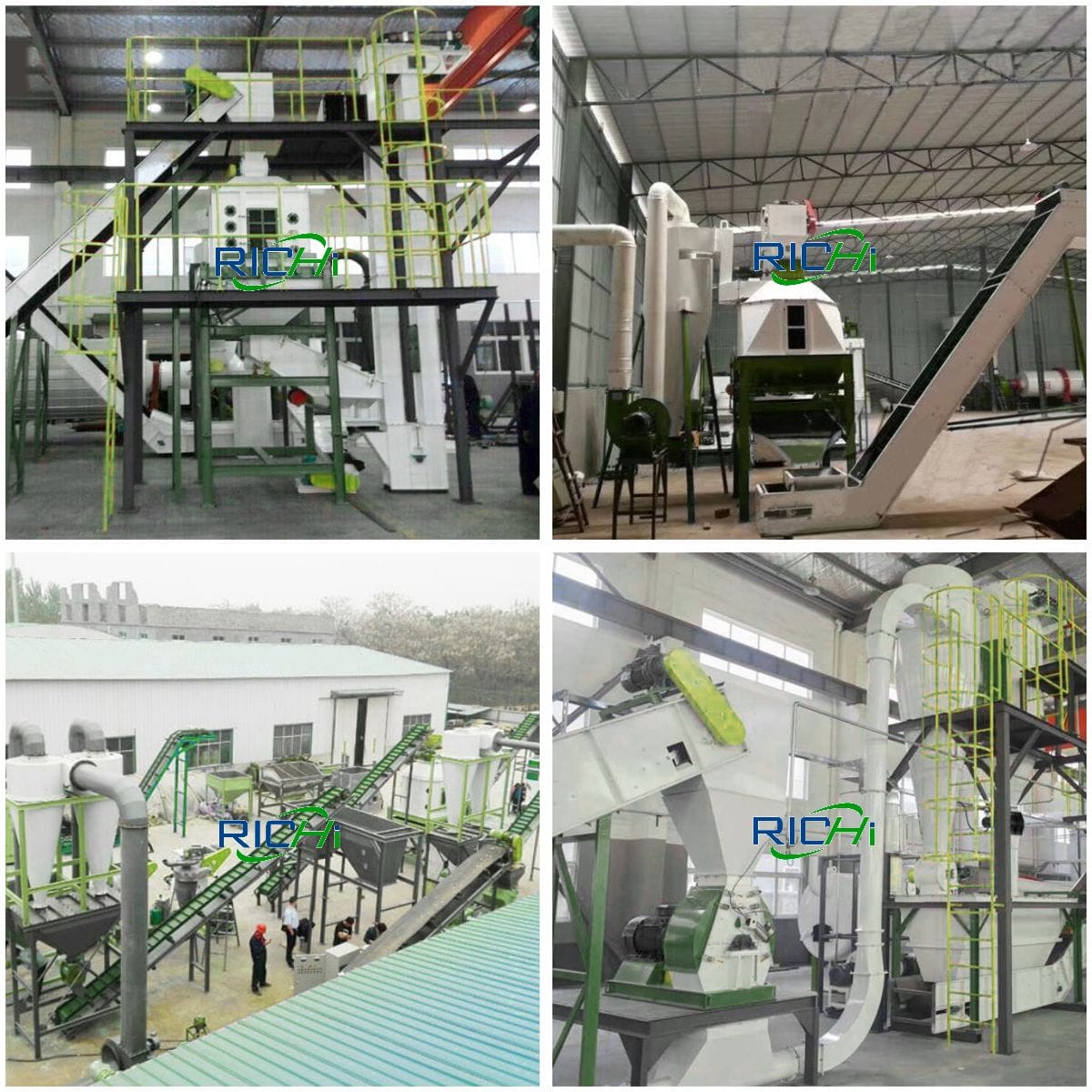 In the process of making coal pellets, not only pelleting is required, but it also needs to be mixed with other biomass raw materials, crushed, and cooled. According to customer needs, a packaging process may also need to be added.
When you decide to produce the charcoal pellet, you should make the following preparation at first. The most important preparation is the raw materials.
Generally, the raw materials used for making pelletized coal is the carbon powder, when you receive the raw material, what you should do is crushing them into powder or small pieces whose size is less than 3mm, and then adjust the moisture content of it within 12%-15%.
Note: If coal or biomass raw materials are too large in size, they need to be crushed first and then these raw materials can be mixed. If the moisture content is too high, drying is required.
When the raw materials are ready, put the prepared raw materials into coal pellet making machine. Choose the most suitable materials type to produce your charcoal pellets according to your actual condition and requirements.
After producing from the charcoal pellet making machine, the finished charcoal pellets should be cooled through the cooling machine due to the high temperature inside of the charcoal pellet pressing process.
Then according to your actual process requirements, the pellets are screened and the pellets with qualified quality are selected for packaging or bulk delivery.
Supporting equipment for coal pellet making machine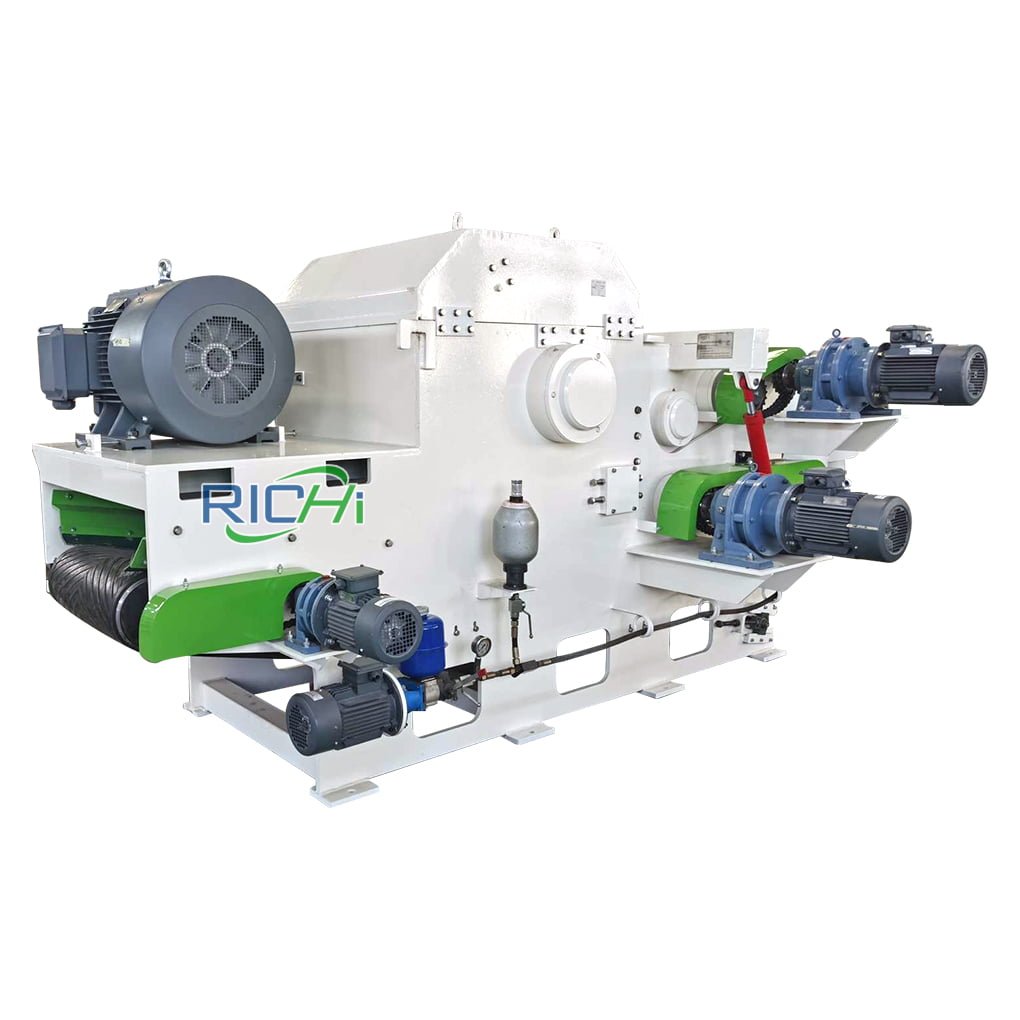 Chipper Machine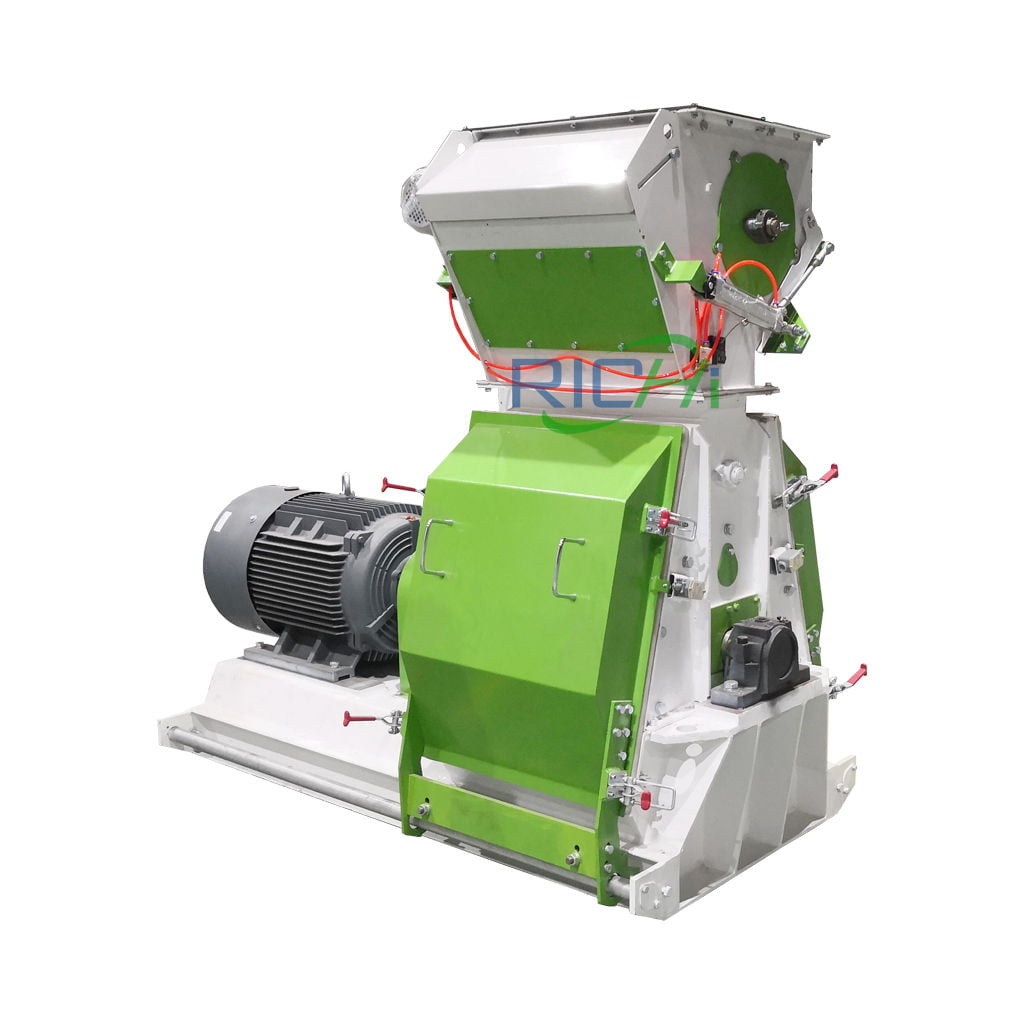 Hammer Mill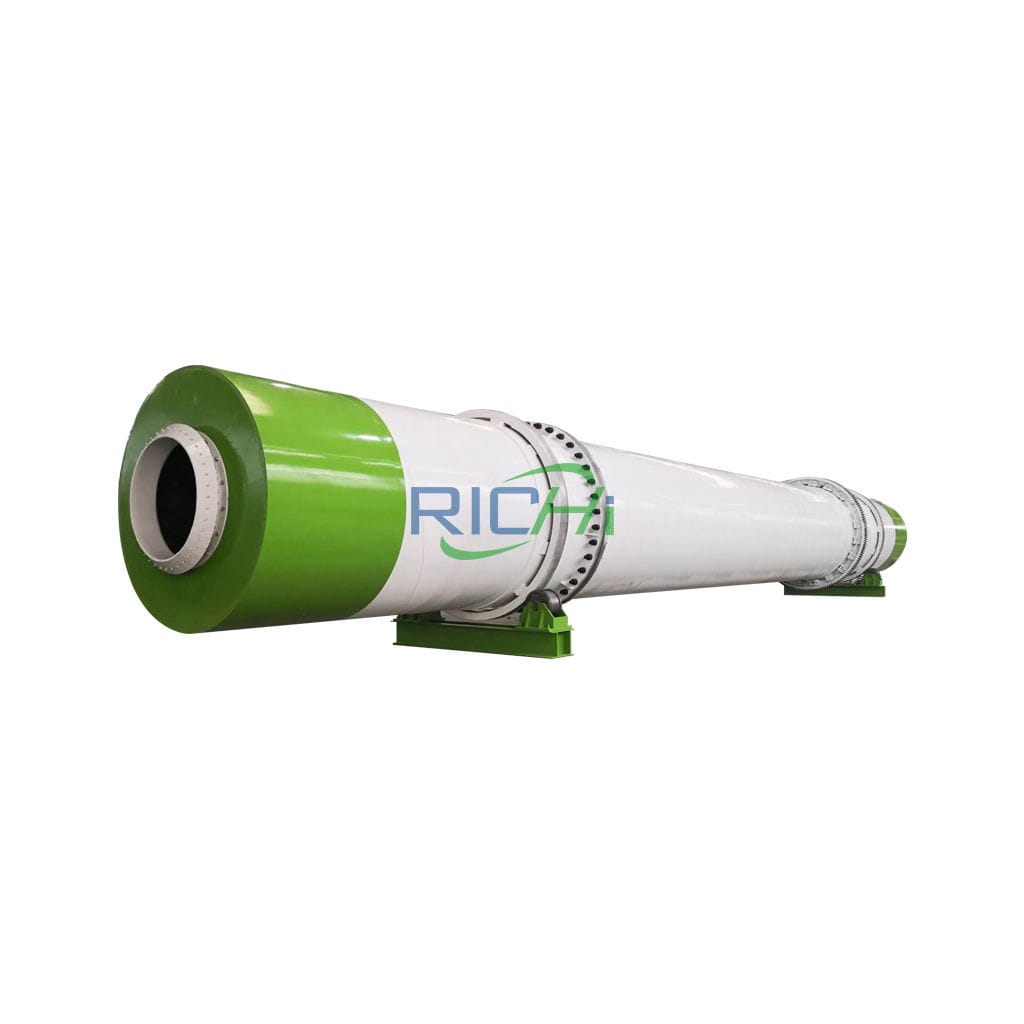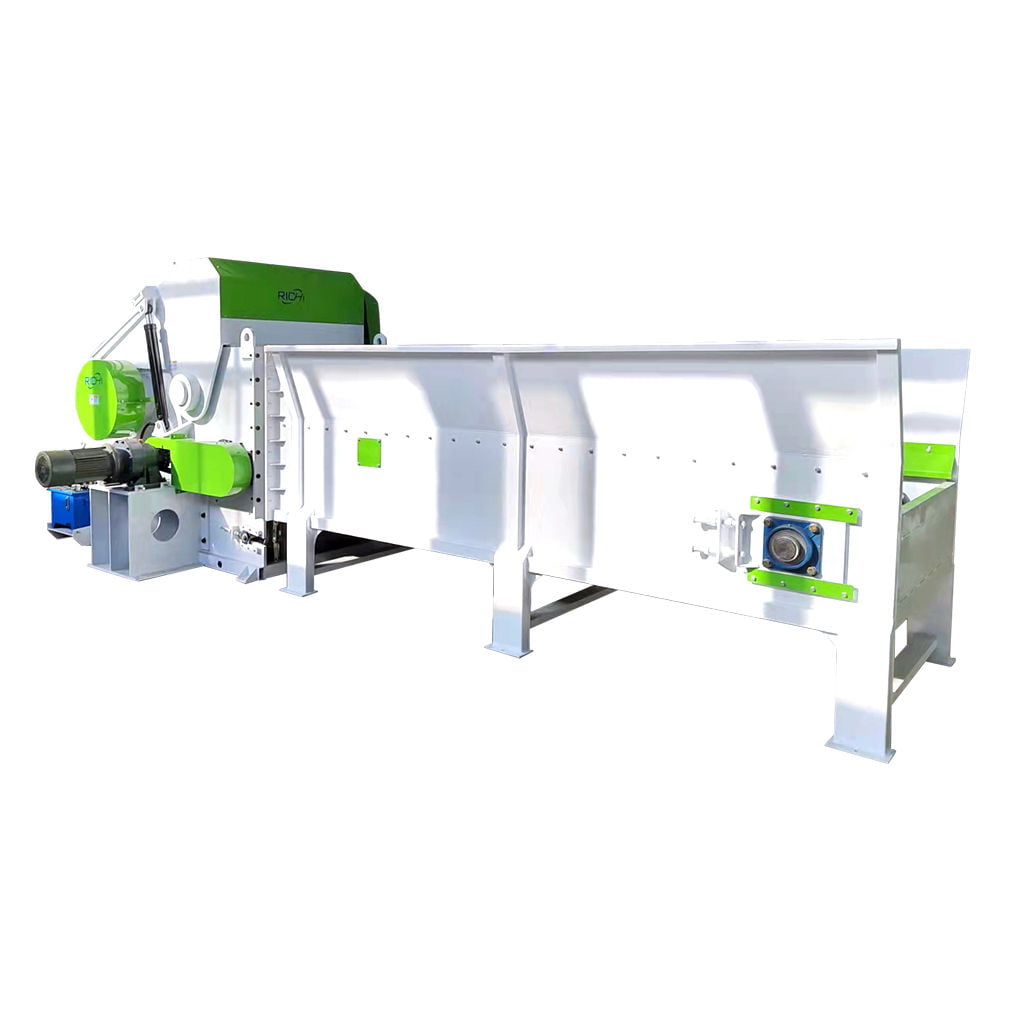 Shredder machine

Services For coal pellet making machine Project
Design coal pellet production process flow diagram for free: Due to different land areas, the flow diagram is different. If you have an existing factory, you can provide the land area for us. RICHI Machinery would give a professional and specific flow diagram for you.
Free installation instructions online.
Send samples for free testing.
Warranty: 12 months
Lifetime technical support
24/h online to solve any problems you meet on the coal pellets machine.
FAQs of coal pellet making machine
How much is the coal pellet making machine?
The coal pellet machine price is different because of different models and spare parts. We need to confirm the details with you before giving an accurate price list for you.
How long does it usually take you to make a delivery?
It depends on the number of coal pellet maker and auxiliary equipment you order.

A single coal pellet making machine usually requires a processing cycle of 10-30 days. Multiple coal pellet making machines or a complete granule processing system generally requires a processing cycle of 30-60 days.
What is the diameter of the finished coal pellet?
6-12mm is the standard coal pellet diameter. The diameter is proportional to output. With the same material and same sawdust pellet machine, the greater output you will make if you choose to make a larger diameter biomass pellet.
What are the accessories? And what are the functions of them?
Feeding conveyor, horizontal wrapping dragon, power distribution cabinet, dust collector are equipped for one set of coal pellet making machine. Because the pellet just comes out from the machine is hot, the forced cooling of air-cooled silo can be equipped according to customers' demand.

Functions are listed as below:
 
Feeding conveyor: with it, raw materials are fed into horizontal wrapping dragon rapidly, automatically, and conveniently.
Horizontal screw conveyor: the inlet is connected to the feeding conveyor, and the outlet is connected to the main engine. It plays an important role in ensuring even feeding.
Power distribution cabinet: the power of the whole pellet maker machine is integrated in the distribution cabinet. It is the place to control power switch.
Dust collector: clear away the dust produced in the process of production.

How many container cabinets are needed?
For single coal pellet making machine, a small cabinet is enough. Depending on the number and size of the equipment, the number of containers will definitely be different. We usually need to determine based on the quantity, size, number of accessories, etc. of the equipment you ordered. Regarding this, you can communicate directly with our technical consultants.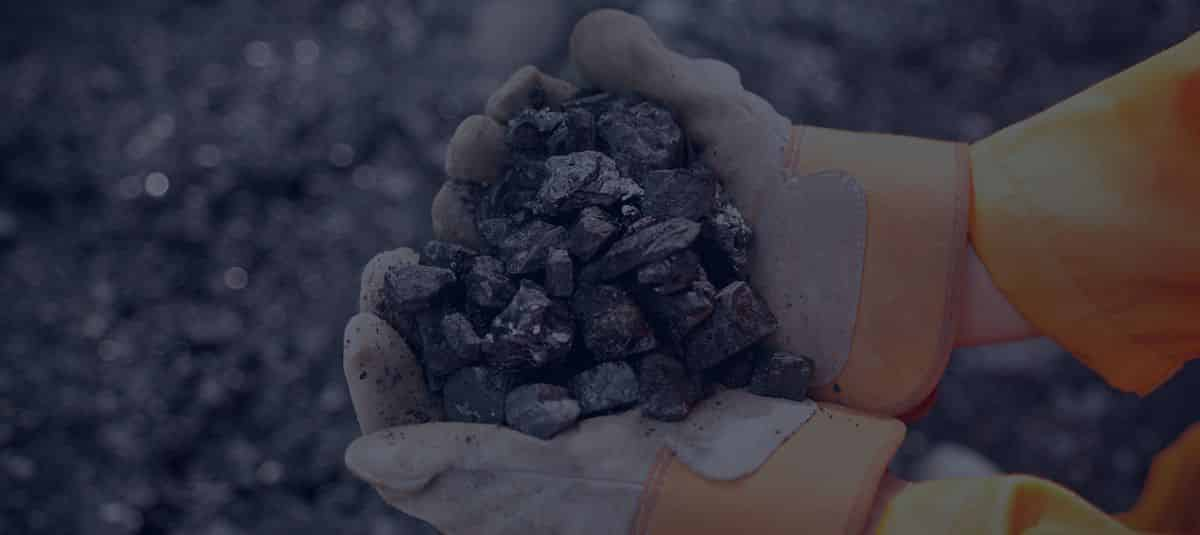 Start your coal pellet making business
Coal pellet making machine completely fulfills the recycle of coal and biomass waste. With the development of the economy and promotion of peoples' living standard, biomass pellet has become a new-type, eco-friendly, and widely used biomass fuel. Biomass coal pellet has a wide prospect in the market.
Therefore, you will make a large quantity of money when you investing in a coal pelletizing business. Fetch the profitable business chance and get the competitive and reasonable coal pellet making machine price from RICHI now! Also, you can get complete coal pellet making plant construction solution from us.
LEAVE YOUR NEEDS
Keeping in touch with us is an effective way to solve all your problems. If you have any needs or questions, please leave your contact information, then RICHI technical consultants will send design, quotation, videos to your mailbox. You can also contact us directly via WhatsApp: +86 13838389622