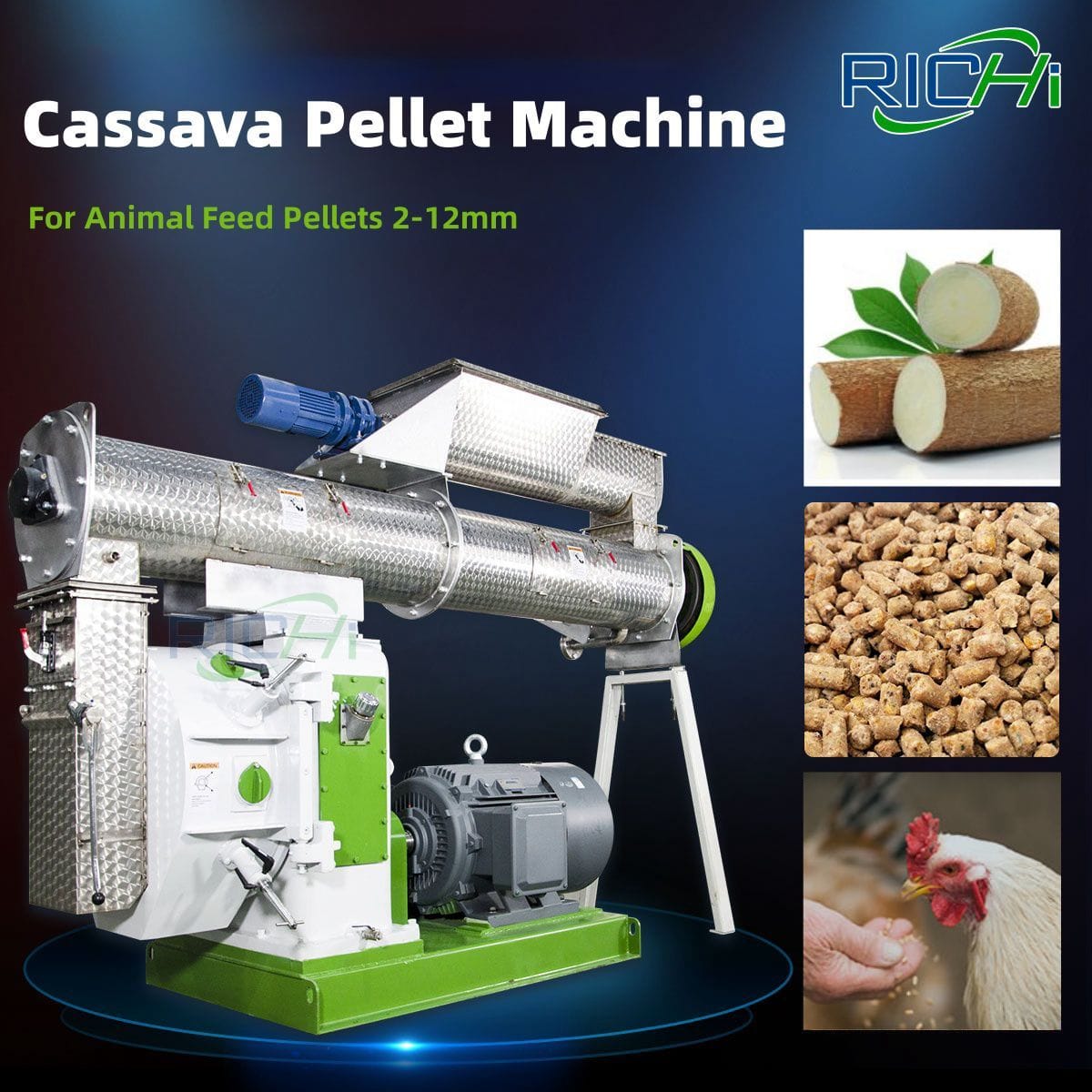 cassava pellet making machine
Cassava pellet making machine is a kind of pelletizing equipment for processing cassava animal feed pellets.
RICHI cassava pellet machine is suitable for use in cassava feed mills of all sizes. It can process various powdered cassava into pellet feeds of different diameters. It is currently the ideal pelleting equipment in global feed processing.
Fresh cassava roots are first cleaned of impurities, then broken into pieces, dried and crushed, and then granulated by a cassava pellet machine. After cooling, cassava pellets are produced and used as animal feed.
Capacity: 1-42T/H
Cassava pellet machine price: 7,000-100,000 USD
Pellet size: 2-12mm
Available raw materials: cassava rhizome, cassava leaf, cassava residue, fermented cassava, cassava peel, cassava hay
Application: cassava pellet plant, poultry feed plant, pig feed mill, fully automatic cattle feed plant and sheep feed factory, aquatic feed mill plant, and suitable for starch factory, alcohol factory to invest in cassava residue pellet feed business.
The way cassava is used for feed is to make cassava pellet or tapioca pellet. The nutritional content is the same as that of cassava.
In diverse, bovine, fish and poultry feed production industry, cassava feed pellets made by cassava pellet mill are getting popular due to physical conditions (ease of transportation, decreasing dehomogenization and increasing density) and the better performance of the animals which consume this feed.
Features Of cassava pellet making machine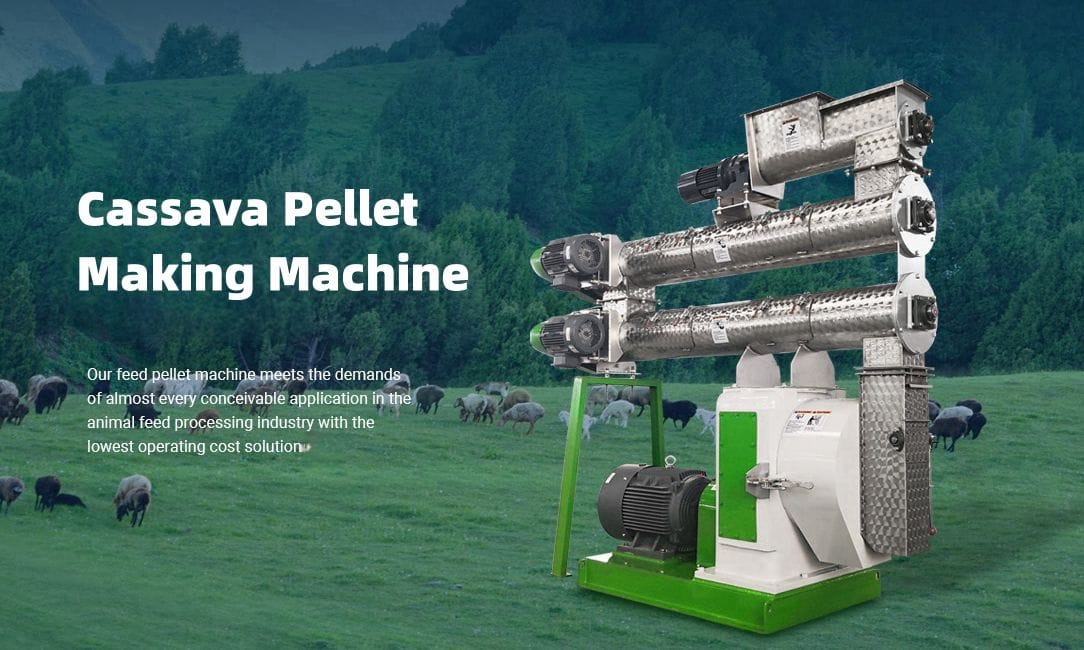 RICHI manufactures cassava pellet machine models that offer the possibility of pelleting cassava animal feed in capacities between 1 – 42 tons/h.
With cassava pellets machine models with a die diameter from 250 mm to 858 mm and motor power ranging from 22 kW to 315 kW, the most suitable size can be offered to the need.
Cassava pellet production machines offer the possibility of pelleting between 2 – 12mm pellet diameters.
The feeder, conditioner and discharge chute of the cassava pellet machine are all made of stainless steel and are durable.
The feeding system adopts electromagnetic speed control, which is convenient for speed adjustment and fully adapts to the production capacity requirements of different materials.
The host transmission adopts gear transmission, which is easy to disassemble.
Compact structure, beautiful appearance, high output, low power consumption, easy to use and fast maintenance.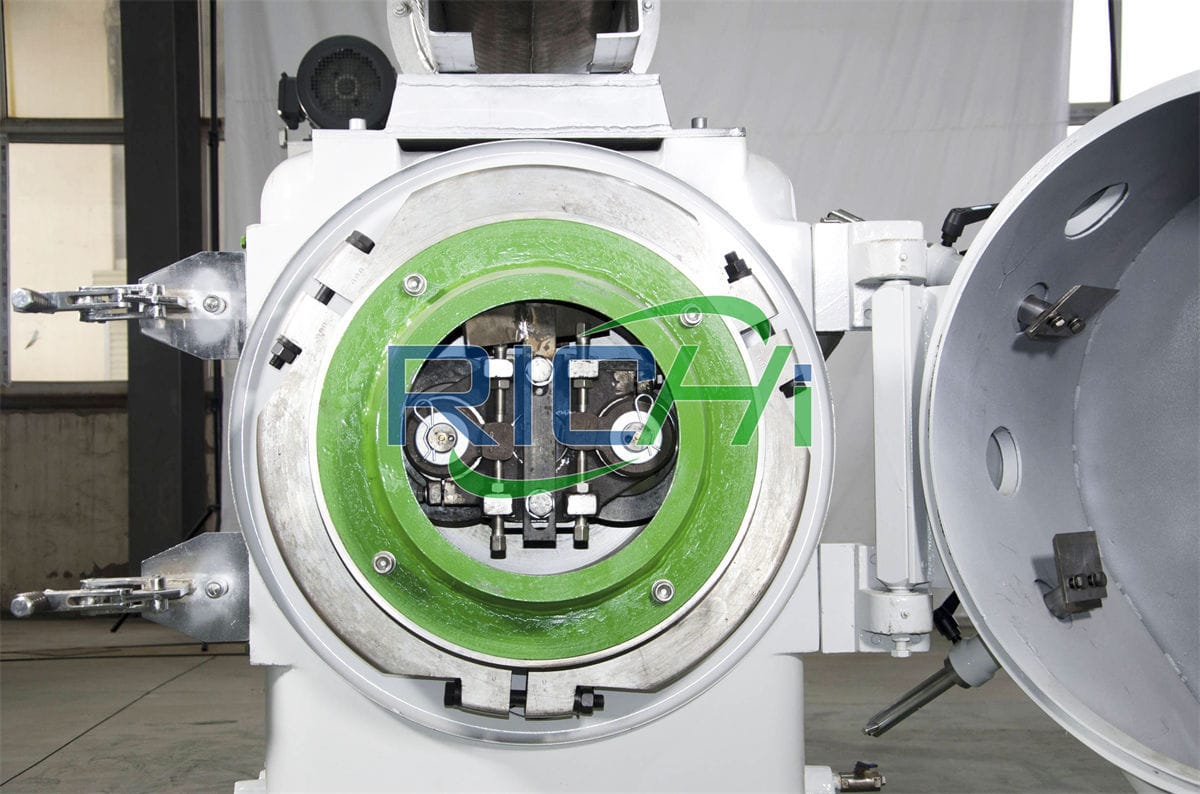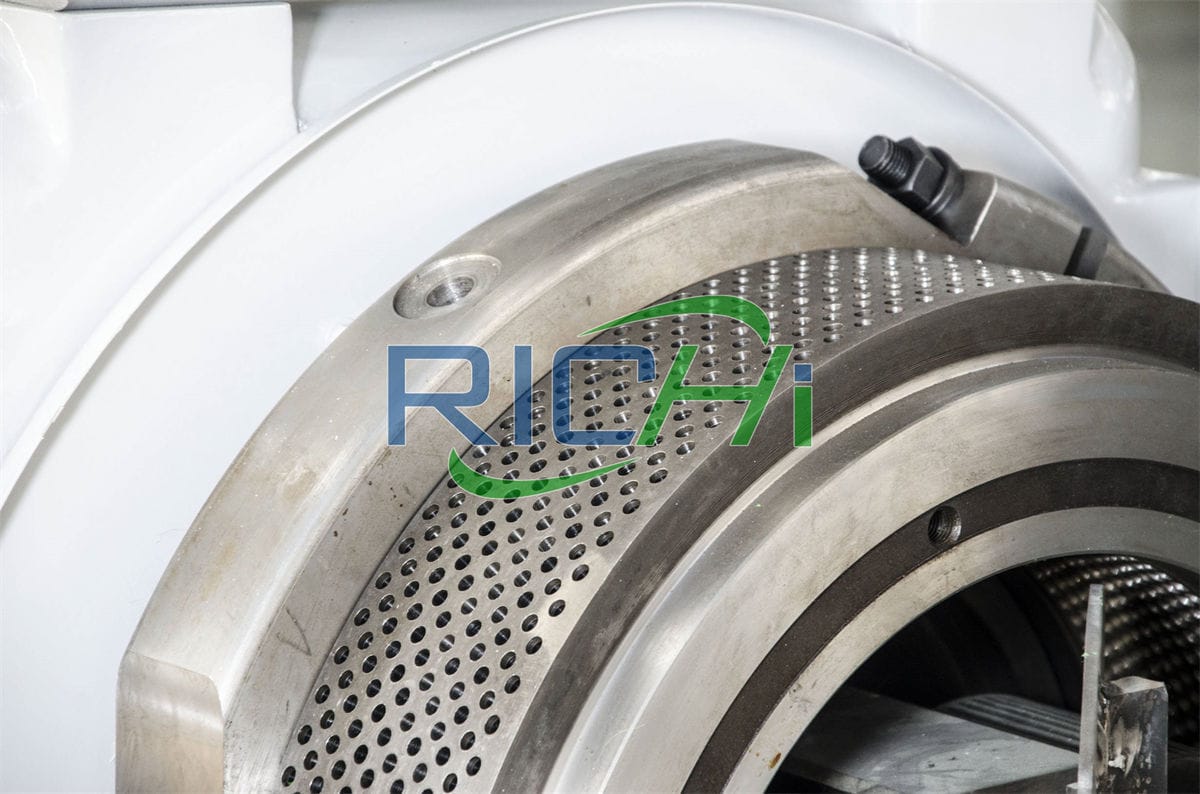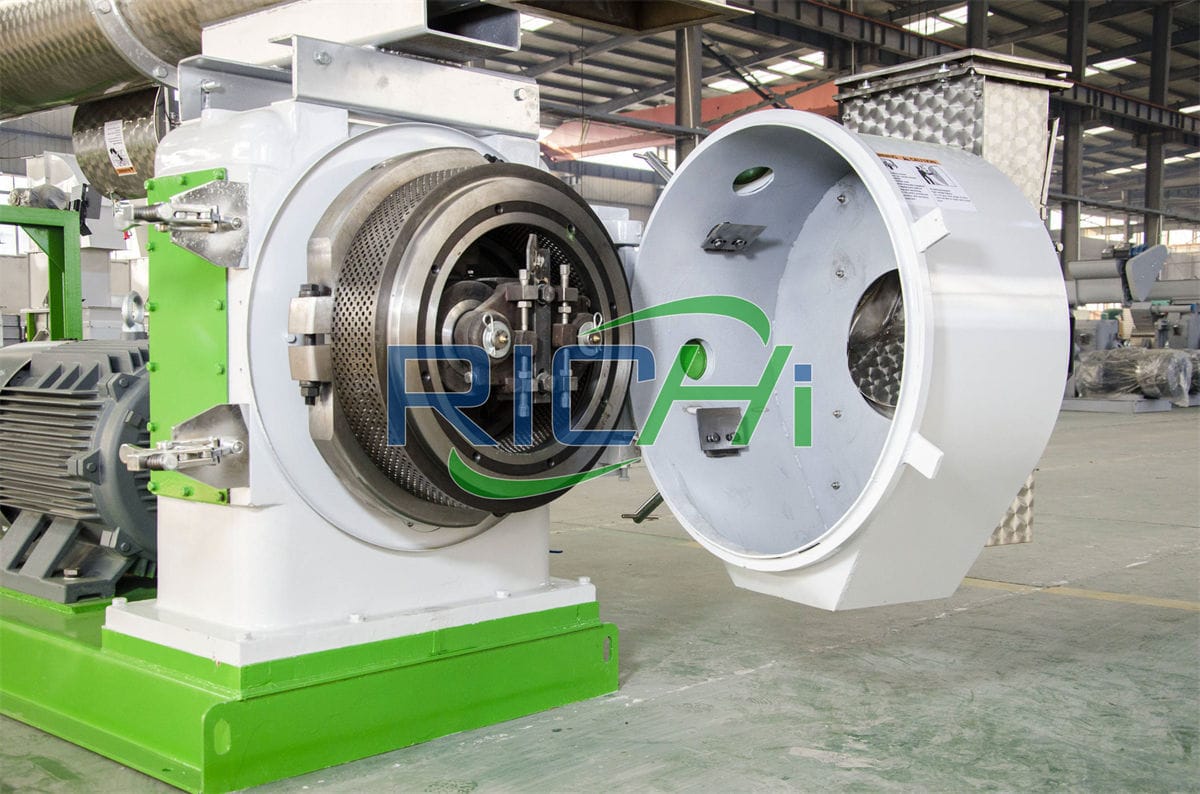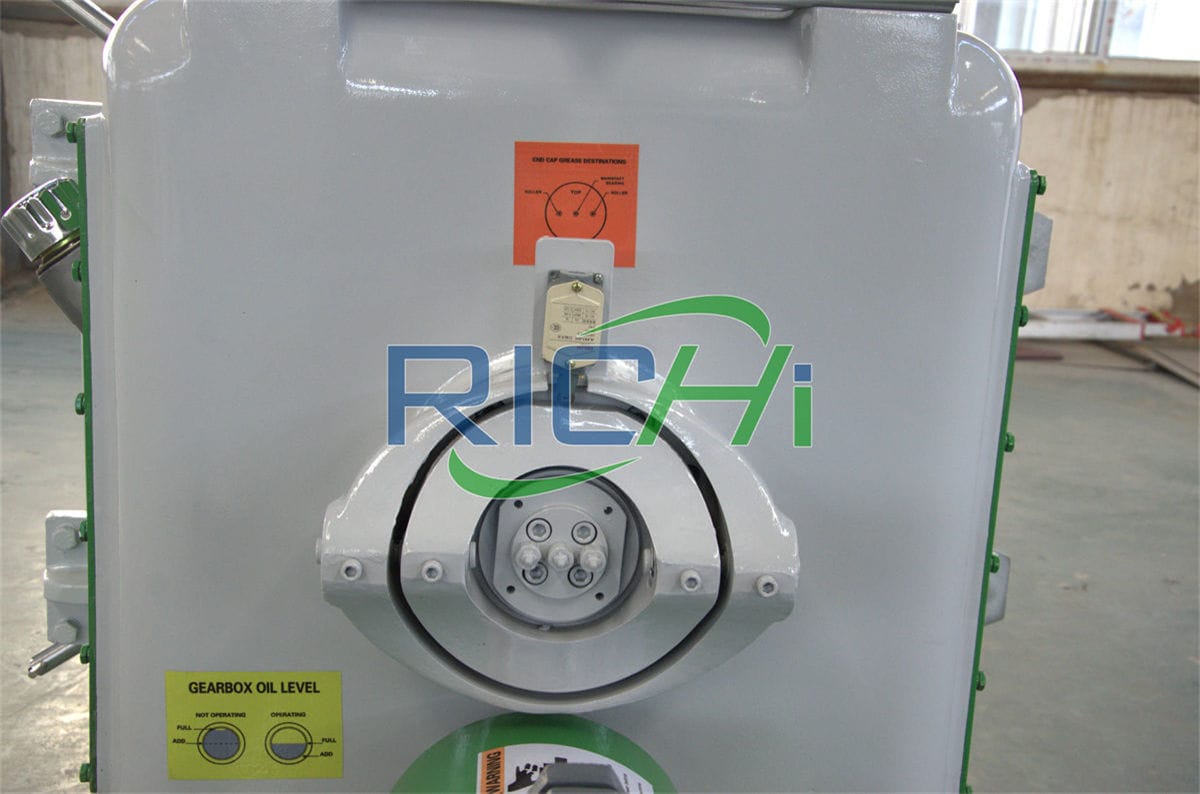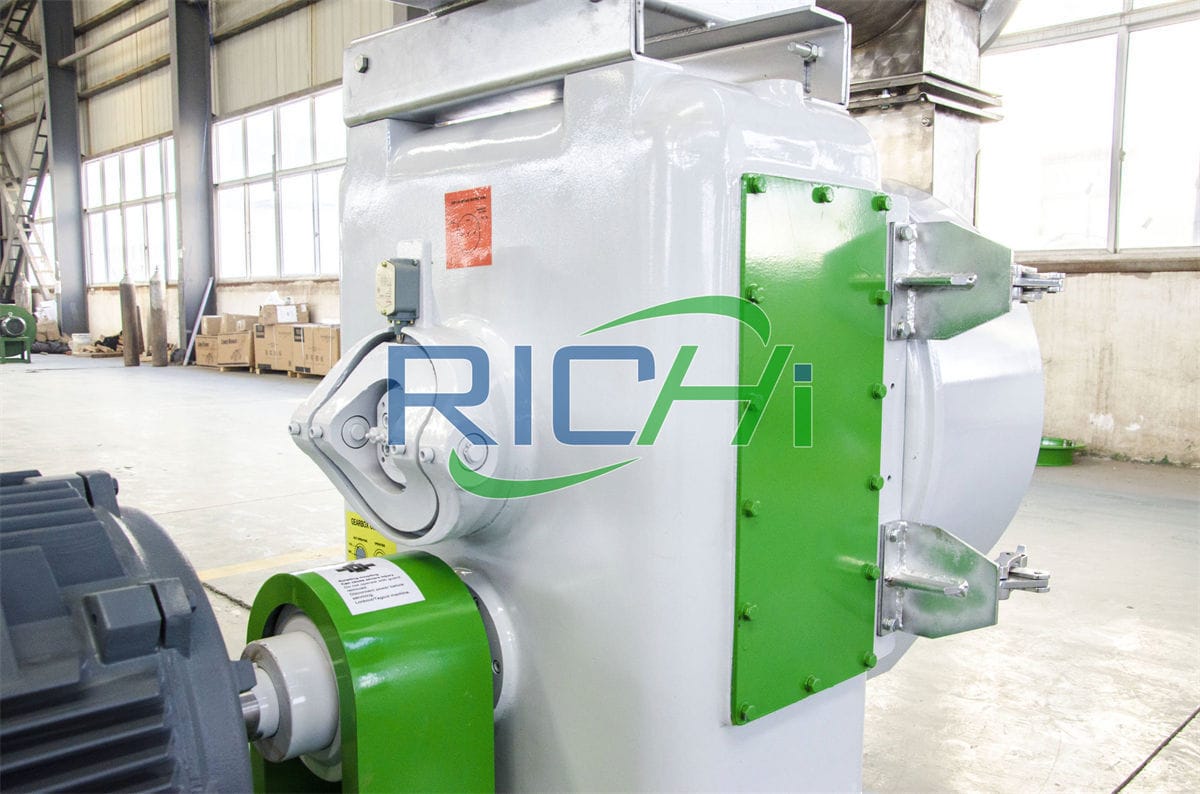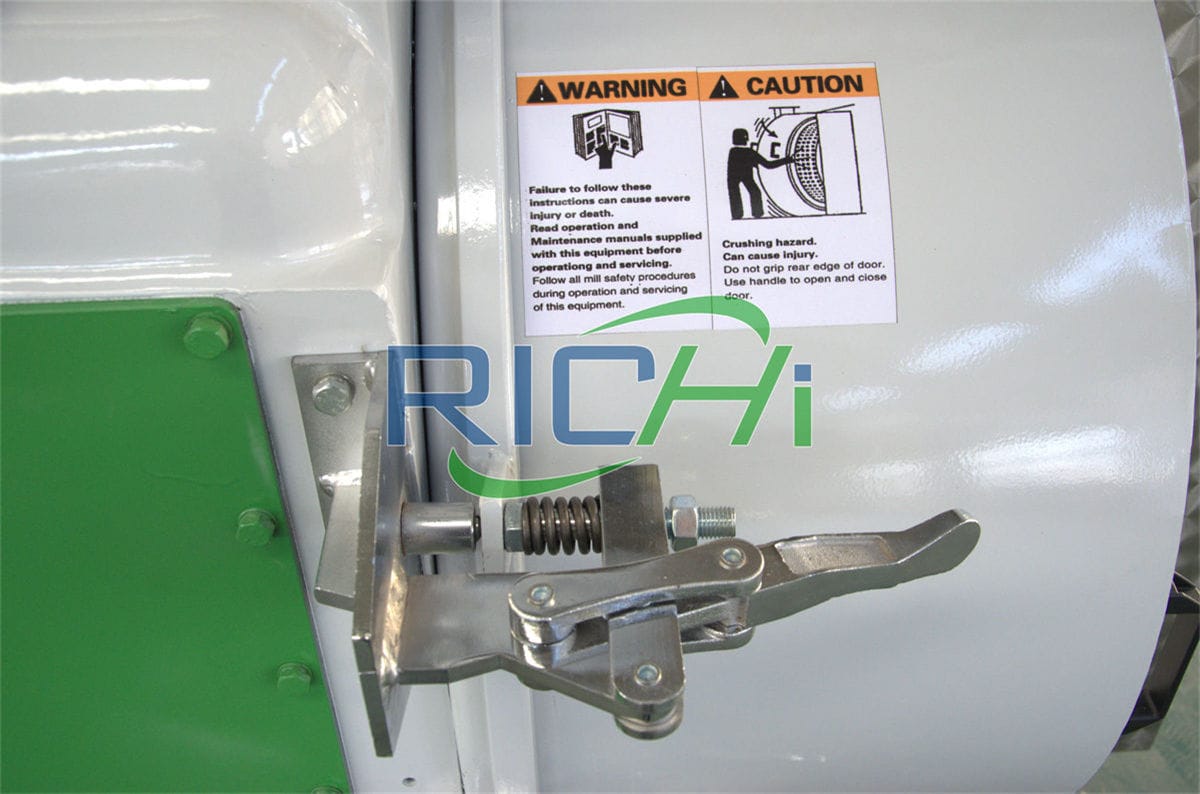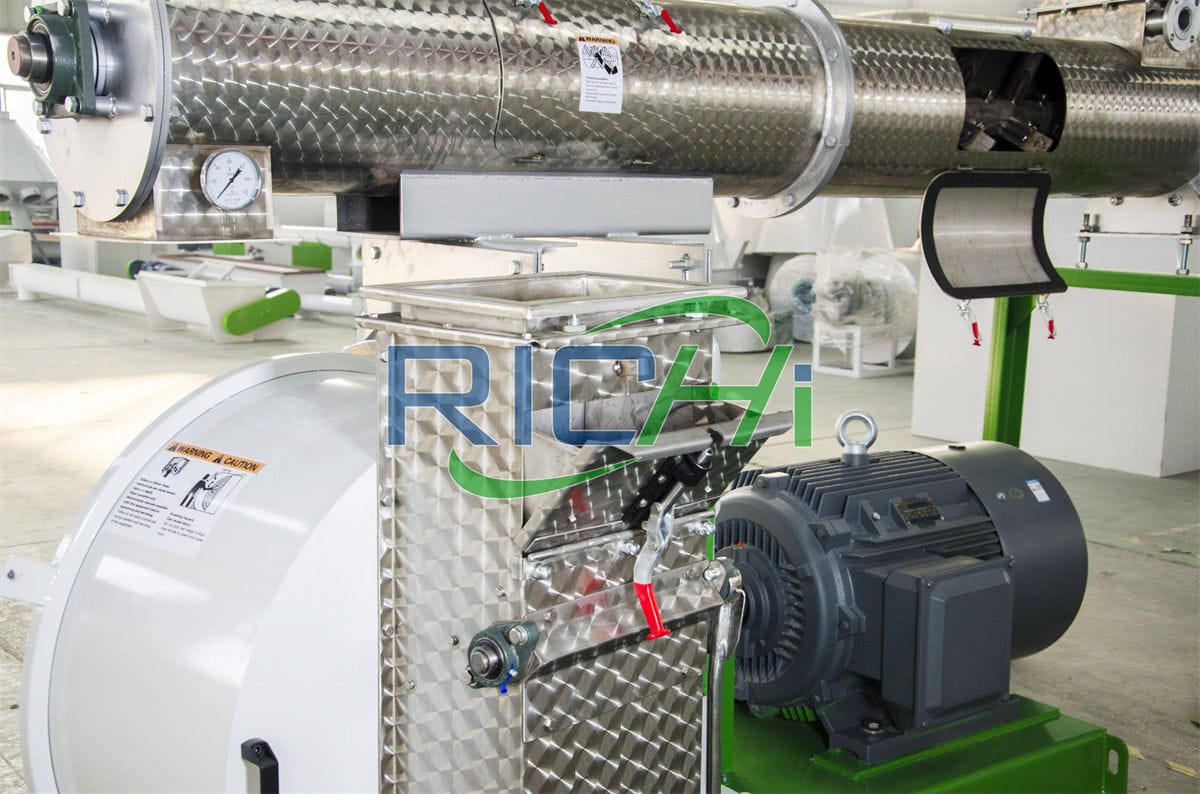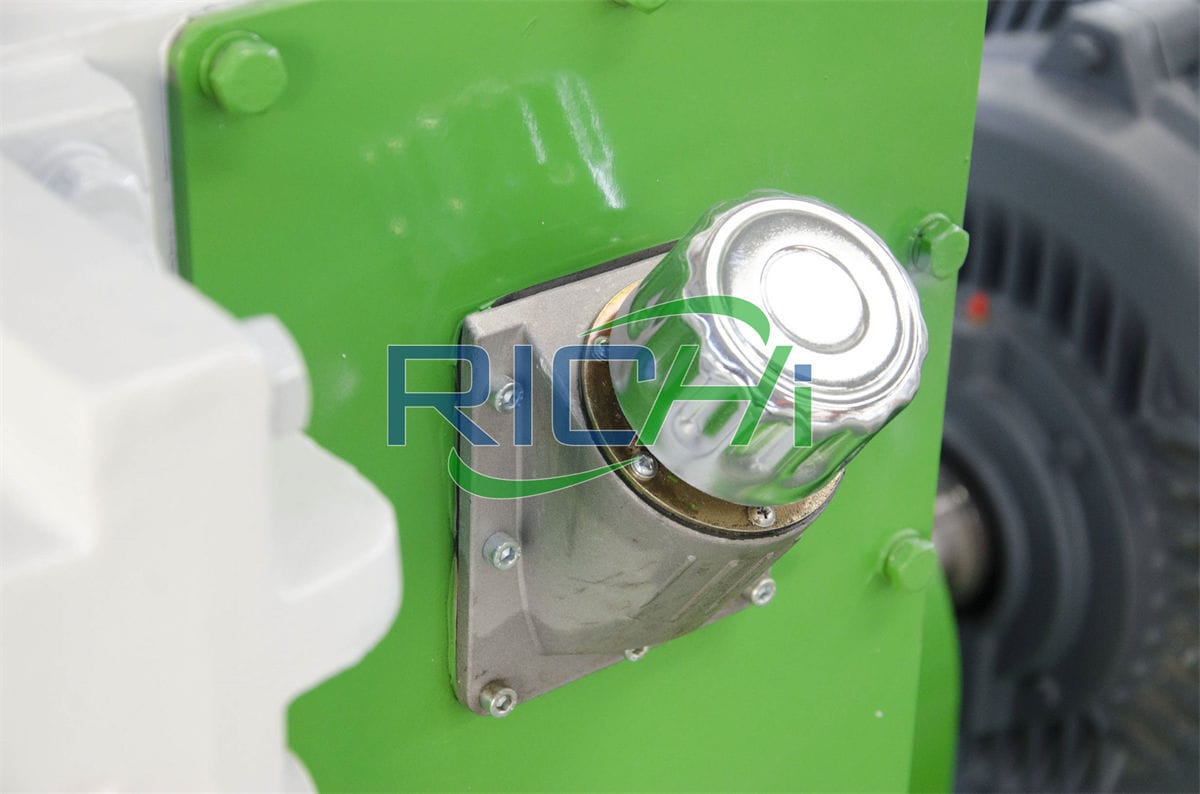 Cassava pellet feed processed by cassava pellet making machine is a widely used and cheap energy feed. When grain prices remain high, it is the best energy (corn and wheat) substitute and is widely used in the feed processing industry. recognized.
In addition to being used as animal feed, cassava pellets can also produce fuel ethanol and citric acid. If you want to get cassava pellet making machine price, please feel free to consult Richi Machinery!
Why use cassava pellet making machine?
The moisture content of fresh cassava is as high as over 60%, and it deteriorates within 2-3 days after harvest, making it difficult to store for a long time. Dried cassava has a low specific gravity and a lot of dust, which will affect palatability and feed intake. Animal growth performance was worse than that of corn-based diets at all levels of cassava diets provided in powder form.
However, when the cassava diet was pelleted, the animals achieved similar growth performance to the corn diet.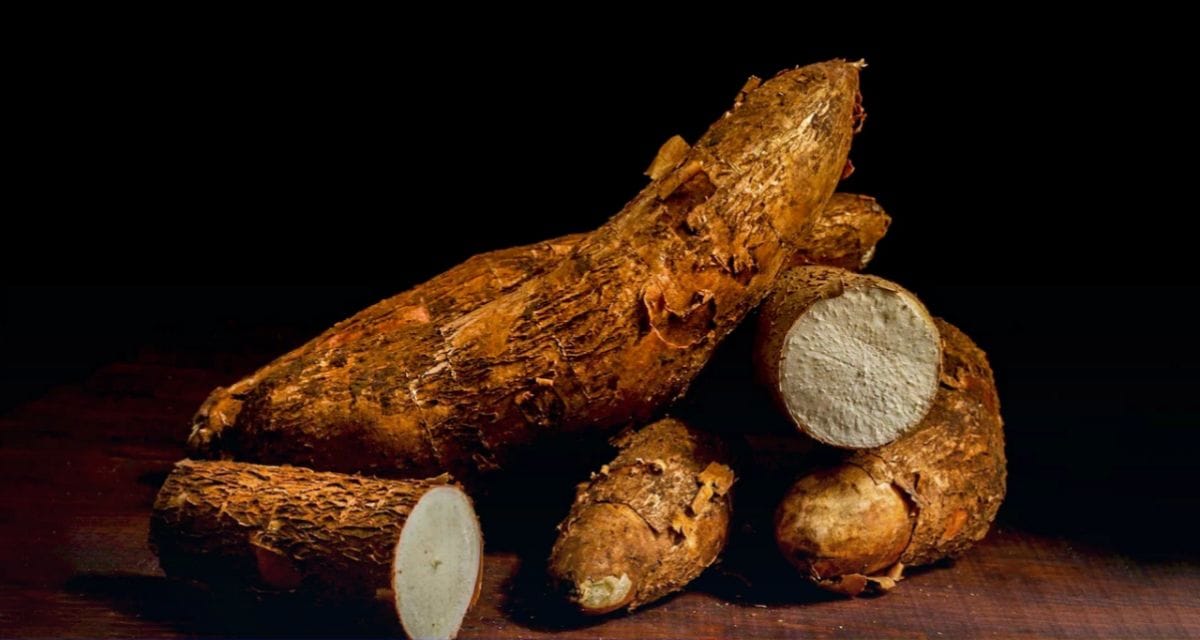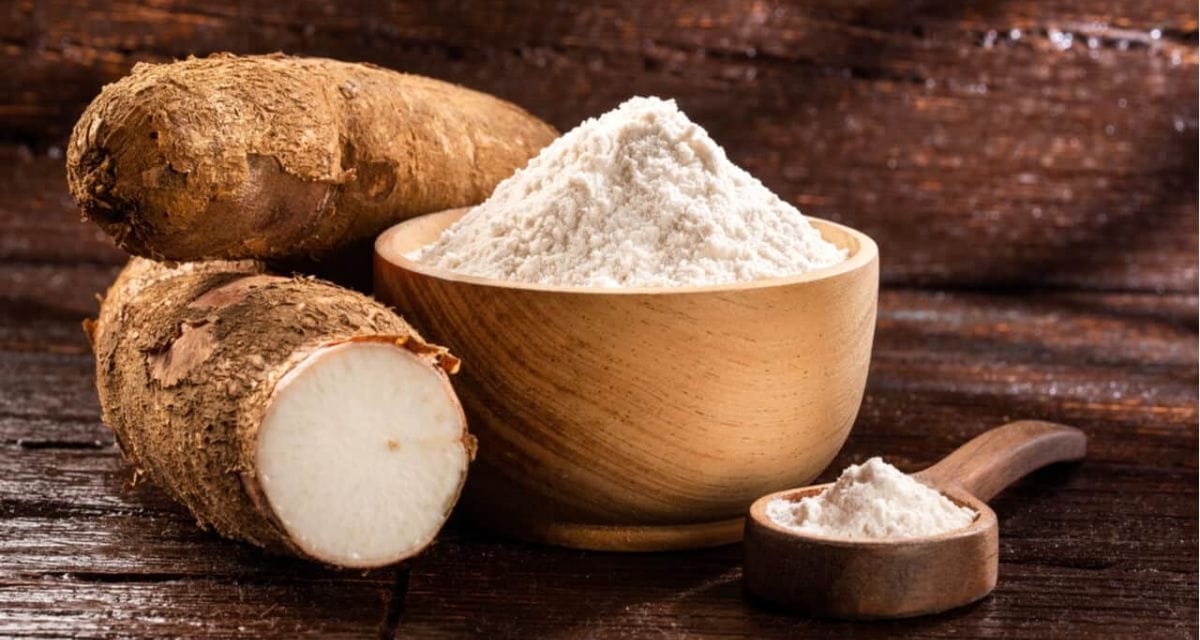 Pelleting can reduce the volume of cassava feed by approximately 1/3, thereby increasing its density. When cassava replaced 40% of corn in the diet, the proportion of the diet decreased from 100g/L to 81g/L, but when the diet was made into pellets, the proportion increased to 109g/L.
After the powdered cassava is pelleted, the irritation to the respiratory organs is reduced, ensuring optimal feed intake.
The most important reason is that pelleted feed increases dry matter intake. This is particularly important for animals exposed to stressful conditions, such as when high temperatures in the tropics reduce feed intake in poultry. Therefore, the processing method of cassava pellets in a cassava biomass pellet mill machine is particularly important for the successful application of cassava feed.
Working Principle Of cassava pellet making machine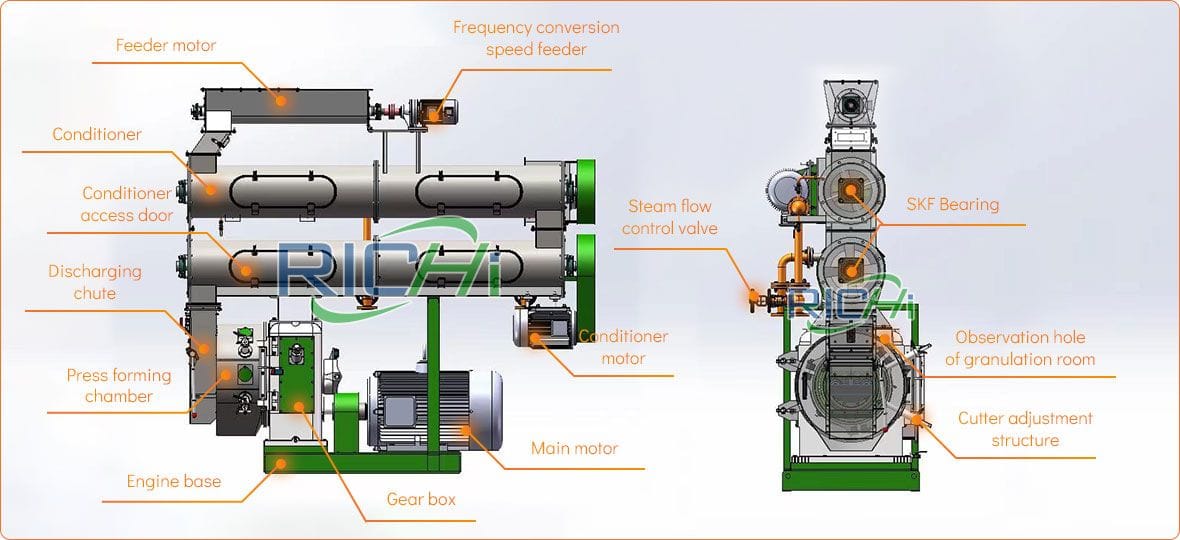 RICHI series cassava pellet machines can work both in small and large animal feed mill plant equipment in optimal capacity regarding your needs. The cassava powder is forwarded to the conditioner unit via the produce feeding spring.
The cassava feed is distributed evenly between rolls and discs and is compressed. Adjustable blades can be used to determine the desired pellet height.
It's helpful for stocking and transportation of the feed.
It also makes the produce easily digestable while preventing dissolution.
It's efficient and the amount squandered is really in small quantities.
It's more efficient than powdered feed at making use of the energy per unit volume.
Technical Parameters Of cassava pellet making machine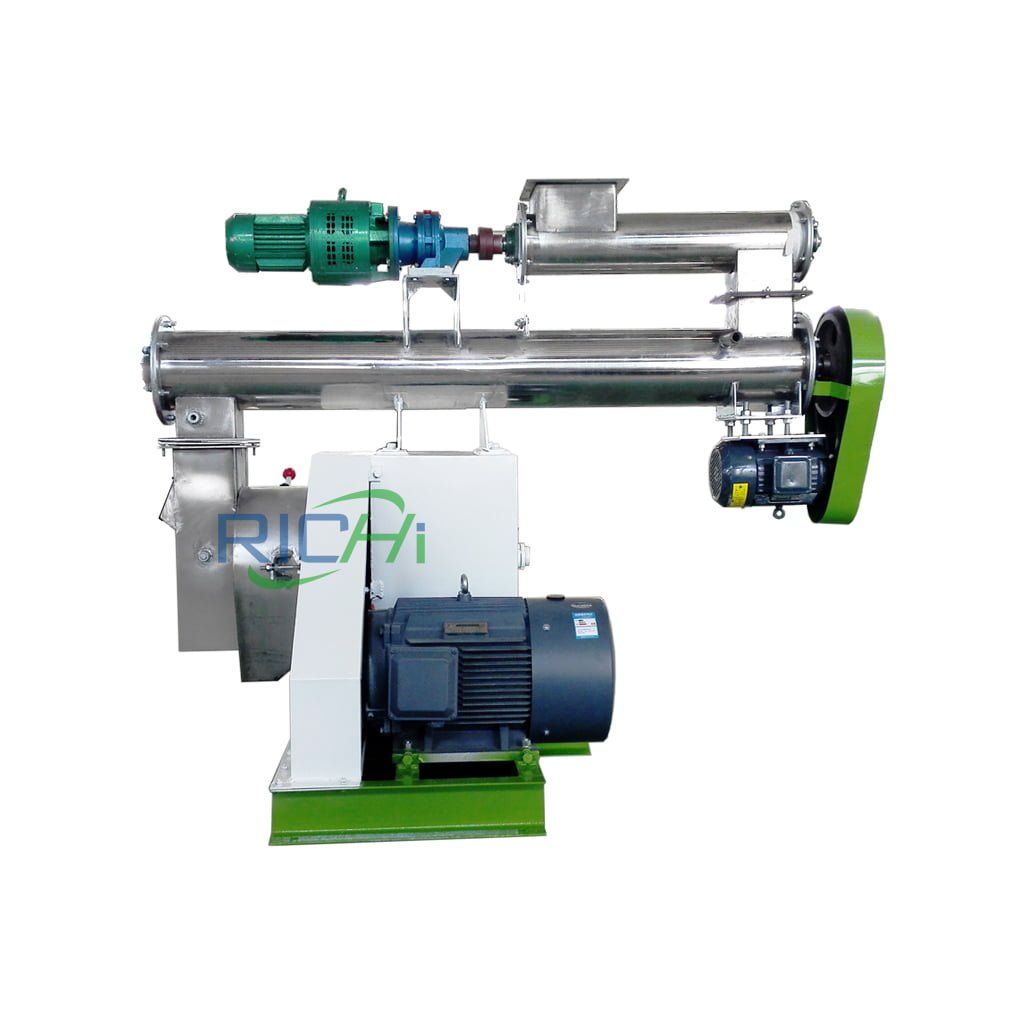 SZLH250 cassava pellet making machine
Capacity(T/H)
1-2
Main Motor
Power(kw)
22
Feeder Motor
Power(kw)
0.75
Conditioner
Power(kw)
1.5
Dia.of Ring Die(mm)
250
Transmission form
Belt drive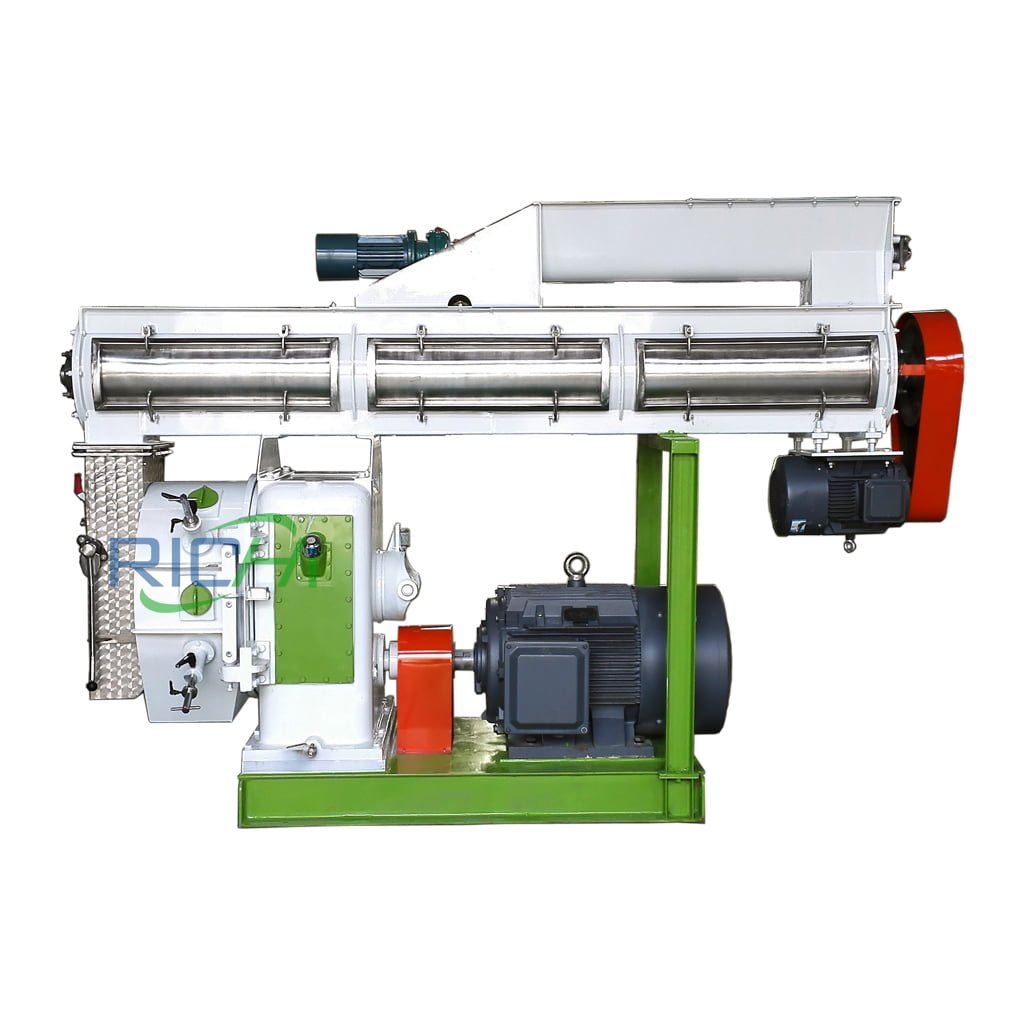 SZLH320 cassava pellet making machine
Capacity(T/H)
3-4
Main Motor
Power(kw)
37
Feeder Motor
Power(kw)
1.5
Conditioner
Power(kw)
2.2
Dia.of Ring Die(mm)
320
Transmission form
Gear drive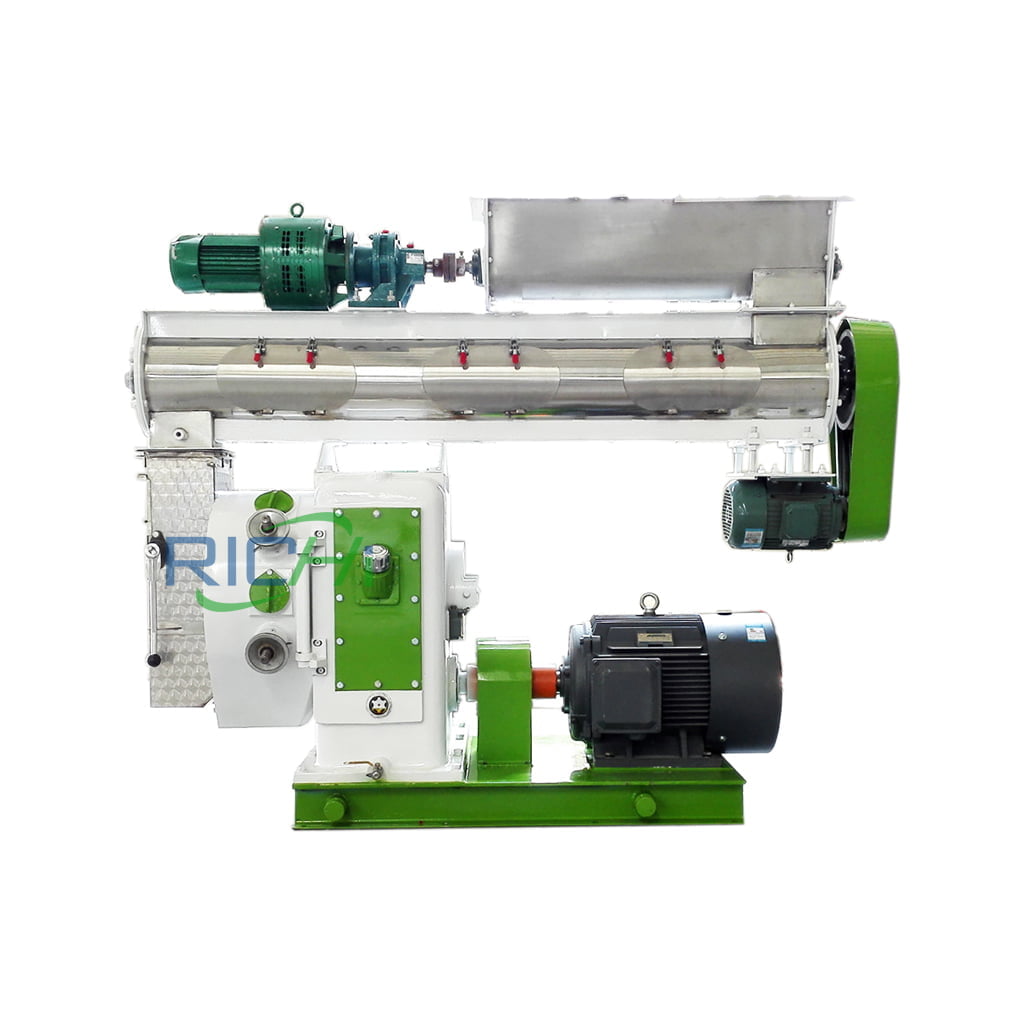 SZLH350 cassava pellet making machine
Capacity(T/H)
6-7
Main Motor
Power(kw)
55
Feeder Motor
Power(kw)
1.5
Conditioner
Power(kw)
3
Dia.of Ring Die(mm)
350
Transmission form
Gear drive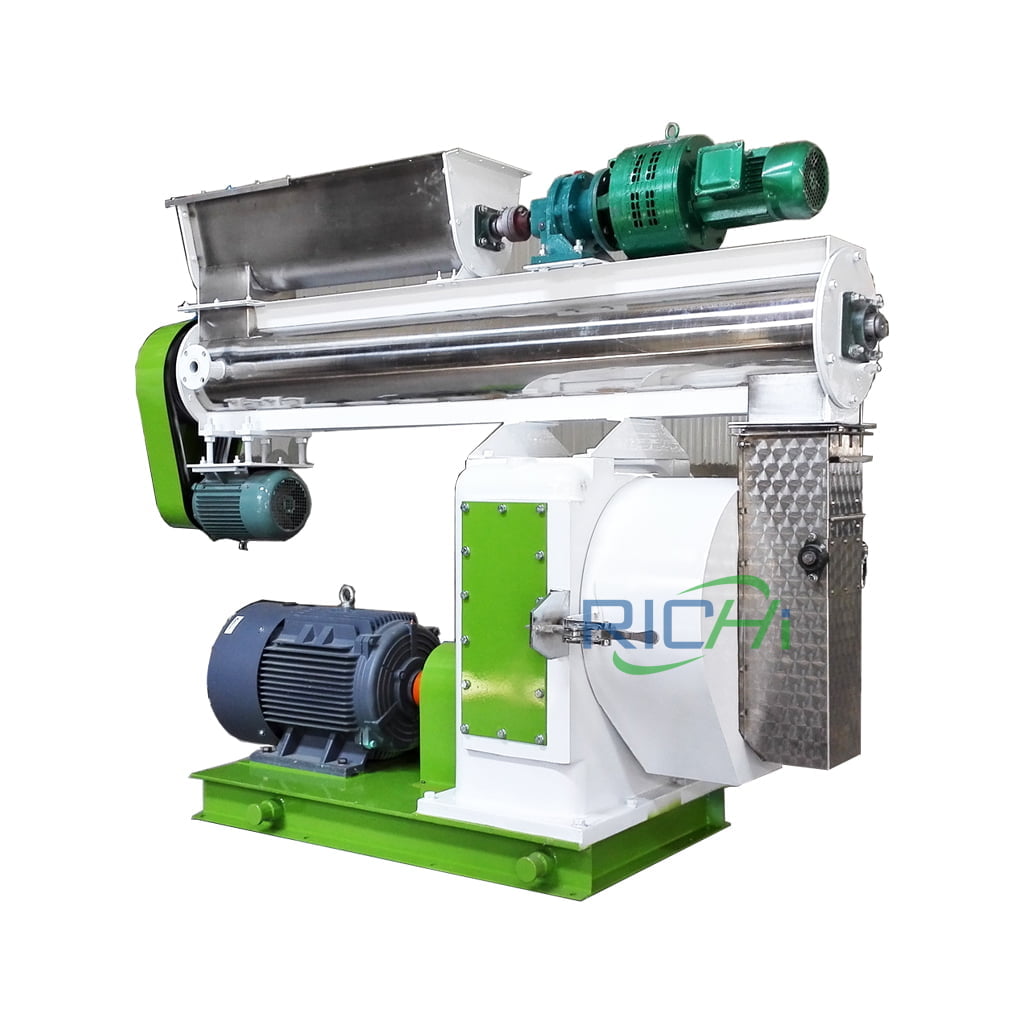 SZLH420 cassava pellets production machine
Capacity(T/H)
10-12
Main Motor
Power(kw)
110
Feeder Motor
Power(kw)
1.5
Conditioner
Power(kw)
7.5
Dia.of Ring Die(mm)
420
Transmission form
Gear drive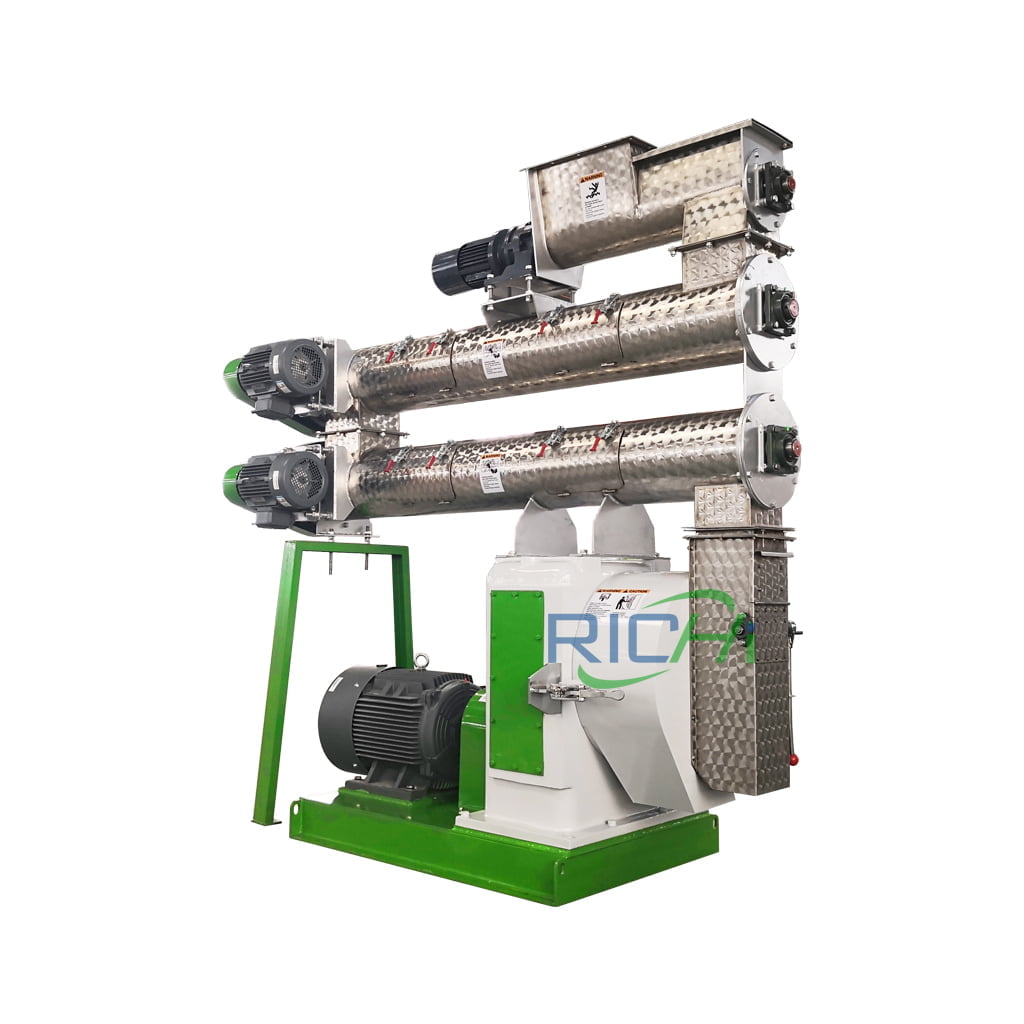 SZLH508 cassava feeds pellet processing machine
Capacity(T/H)
12-18
Main Motor
Power(kw)
160
Feeder Motor
Power(kw)
2.2
Conditioner
Power(kw)
11
Dia.of Ring Die(mm)
508
Transmission form
Gear drive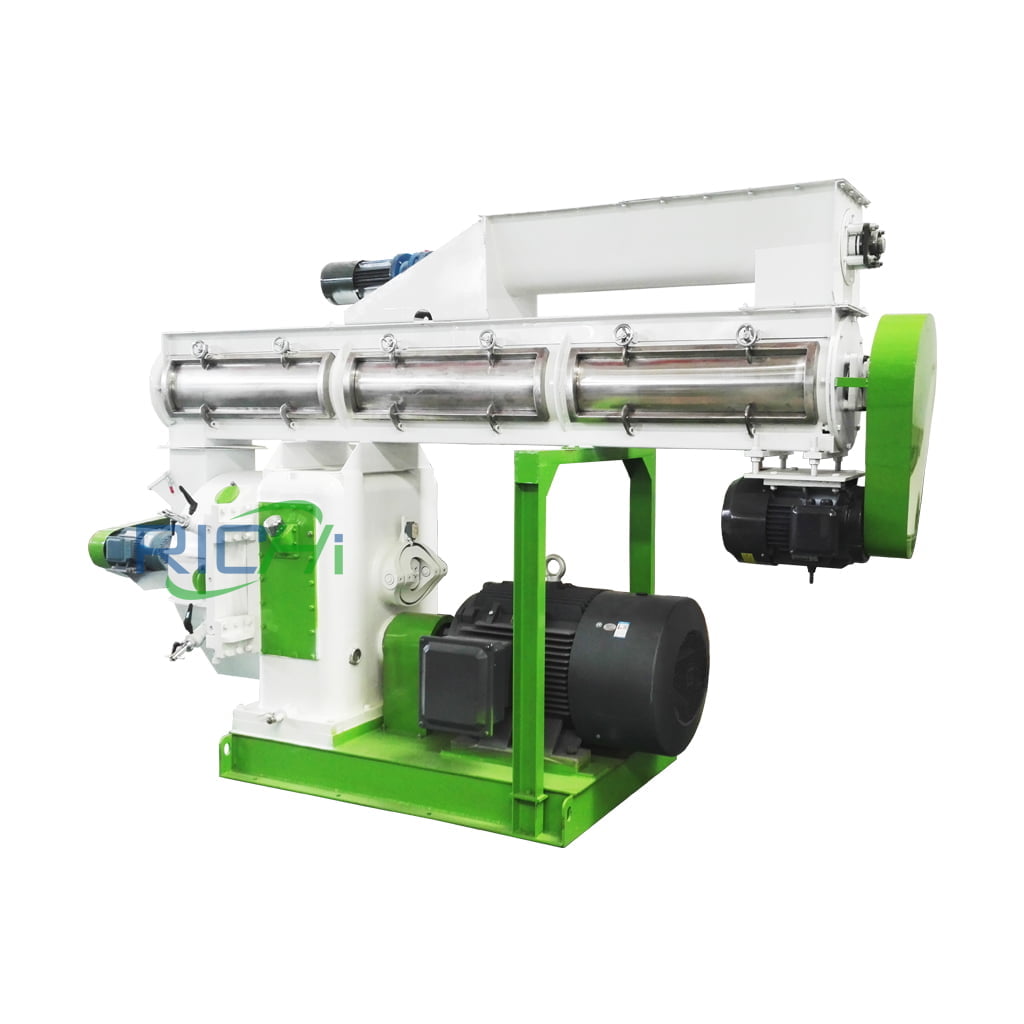 SZLH558 tapioca animal feed pellet machine
Capacity(T/H)
20-25
Main Motor
Power(kw)
180/20
Feeder Motor
Power(kw)
2.2
Conditioner
Power(kw)
11
Dia.of Ring Die(mm)
558
Transmission form
Gear driveve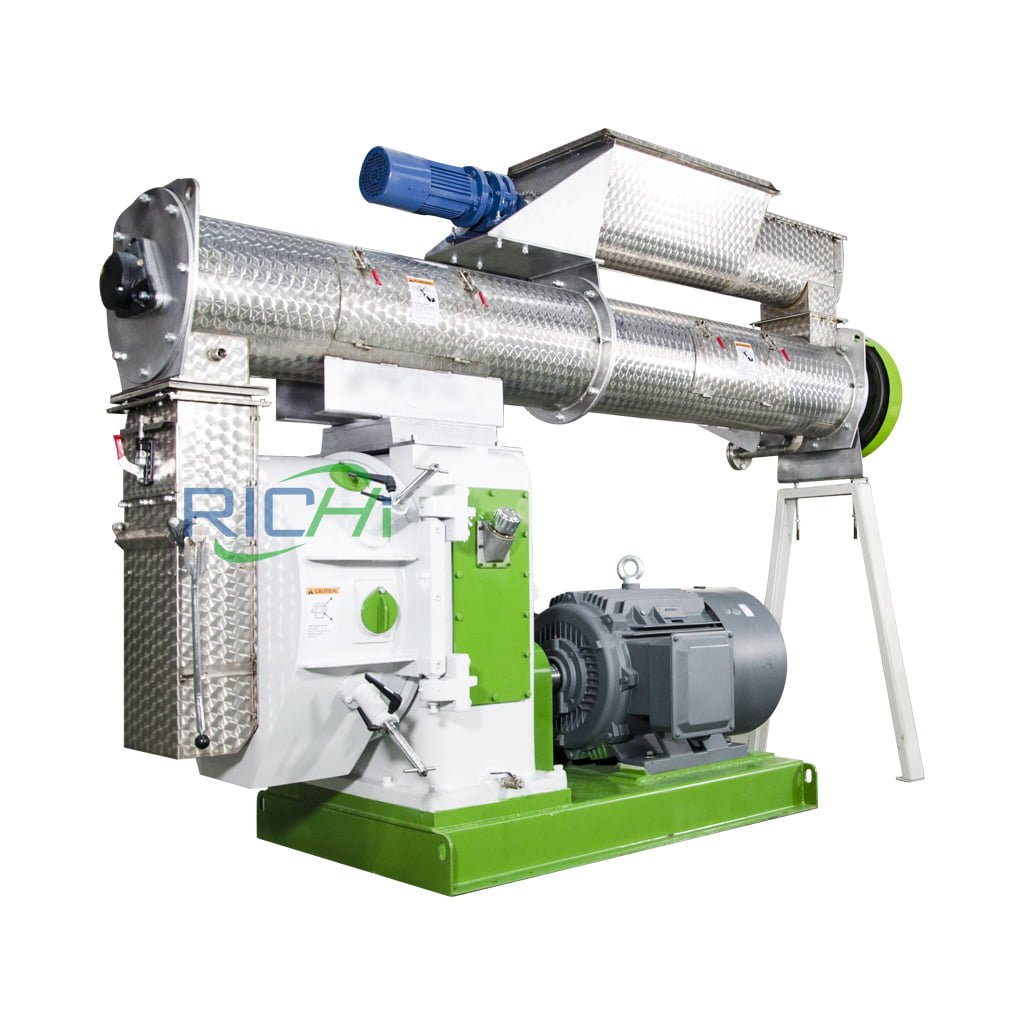 SZLH678 tapioca residue pellet Making Machine
Capacity(T/H)
25-30
Main Motor
Power(kw)
220/250
Feeder Motor
Power(kw)
2.2
Conditioner
Power(kw)
11
Dia.of Ring Die(mm)
678
Transmission form
Gear drive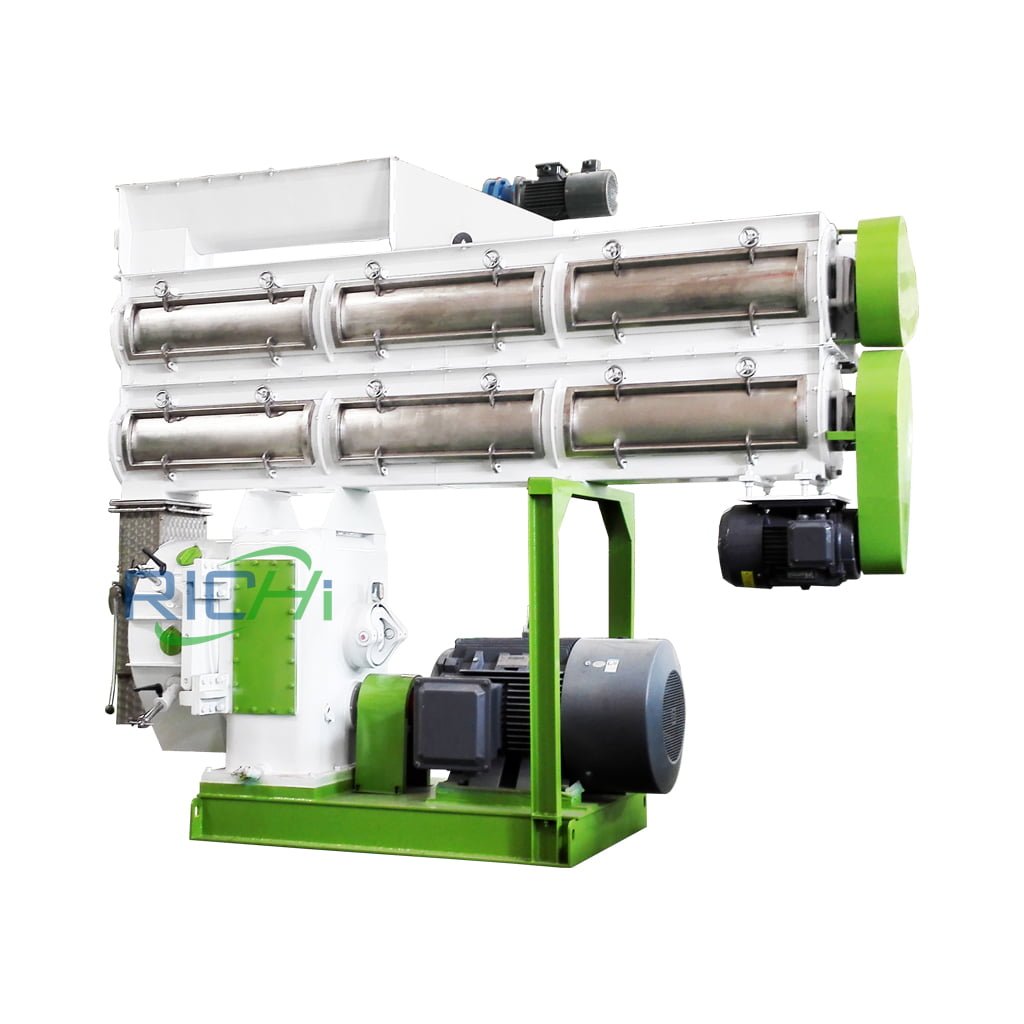 SZLH768 tapioca pellet Processing Machine
Capacity(T/H)
30-35
Main Motor
Power(kw)
280/315
Feeder Motor
Power(kw)
2.2
Conditioner
Power(kw)
11
Dia.of Ring Die(mm)
768
Transmission form
Gear drive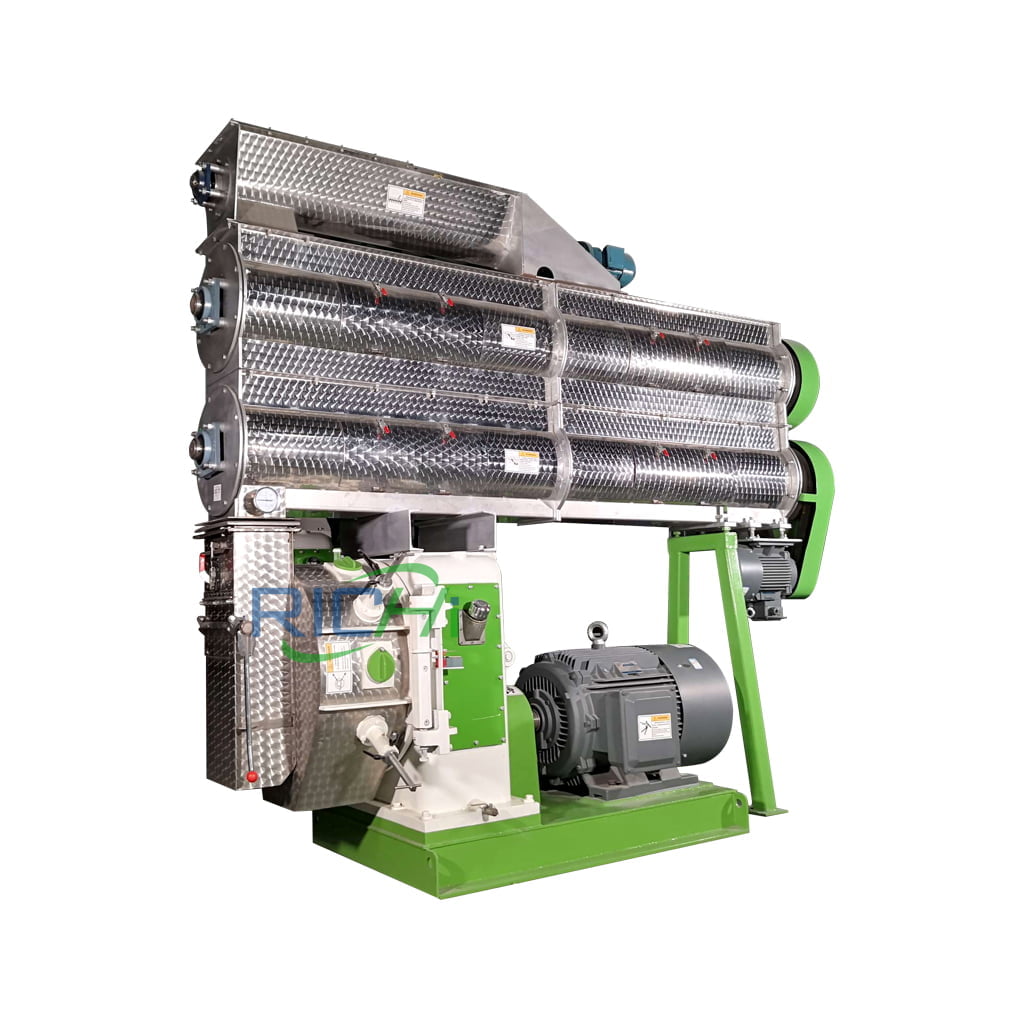 SZLH858 cassava meal animal feed pellet Machine
Capacity(T/H)
40-45
Main Motor
Power(kw)
280/315
Feeder Motor
Power(kw)
2.2
Conditioner
Power(kw)
15
Dia.of Ring Die(mm)
858
Transmission form
Gear drive
In addition to regular cassava pellet making machine, Richi Machinery can customize the cassava pellet making machine according to the actual needs of customers, including voltage, electrical components, door opening method, product color matching, and can also customize different conditioners, conditioner layers according to customer cassava feed formulas and cassava pellets production process, etc.
How to choose cassava pellet making machine?
The purchase of a cassava pellet machine is an important link related to the efficiency and quality of the cassava pellet feed production line.
Production demand analysis
Before purchasing a cassava pellet making machine, you must first fully understand your production needs. Taking into account factors such as production scale, feed type (for chicken or pig or cattle or poultry or other animals), cassava particle size requirements, etc., determine the specifications and production capacity of the required cassava feed pellet machine.
Equipment quality and brand reputation:
Choose well-known brands and suppliers with good reputation to ensure reliable quality of equipment. Cassava pellet machines should use high-quality materials and advanced manufacturing processes to ensure the stability and durability of the equipment.
Equipment performance and technical indicators:
Pay attention to the performance and technical indicators of the cassava pellet mill machine, such as production capacity, particle size adjustment range, energy consumption, etc. Choose equipment that meets your own production needs and has higher performance to improve production efficiency and product quality.
Supporting equipment and function expansion:
Consider the matching and synergy between the cassava pellet machine and other equipment to ensure the smooth operation of the entire production line. At the same time, consider the functional scalability of the equipment so that it can be upgraded and modified as needed.
Maintenance and after-sales service:
Understand the supplier's after-sales service system and technical support capabilities. Ensure that suppliers can provide timely maintenance and upkeep support to ensure long-term stable operation of equipment.
Cost-benefit analysis:
Conduct a cost-benefit analysis by comprehensively considering equipment price, maintenance costs, energy consumption and other factors. Choose a feed pellet machine that meets your needs in terms of performance and quality and comes with a reasonable price.
Visit and test machine:
Visit the supplier's production factory as much as possible to understand the actual production conditions and quality control of the equipment. Carry out a test run to observe the operating effect and particle quality of the equipment to ensure that the equipment meets expected requirements.
Refer to user reviews and experiences:
Refer to the reviews and experiences of other users to understand the actual usage of the equipment and user satisfaction, so as to better choose a suitable cassava pellet making machine.
In short, when purchasing a cassava pellet machine, you need to comprehensively consider production needs, equipment quality, performance indicators, maintenance services, cost-effectiveness, etc.
Through careful selection and comparison, you can choose a high-quality cassava pellet machine that suits your cassava pellets production needs and improve production efficiency and product quality.
cassava pellet making machine plant Projects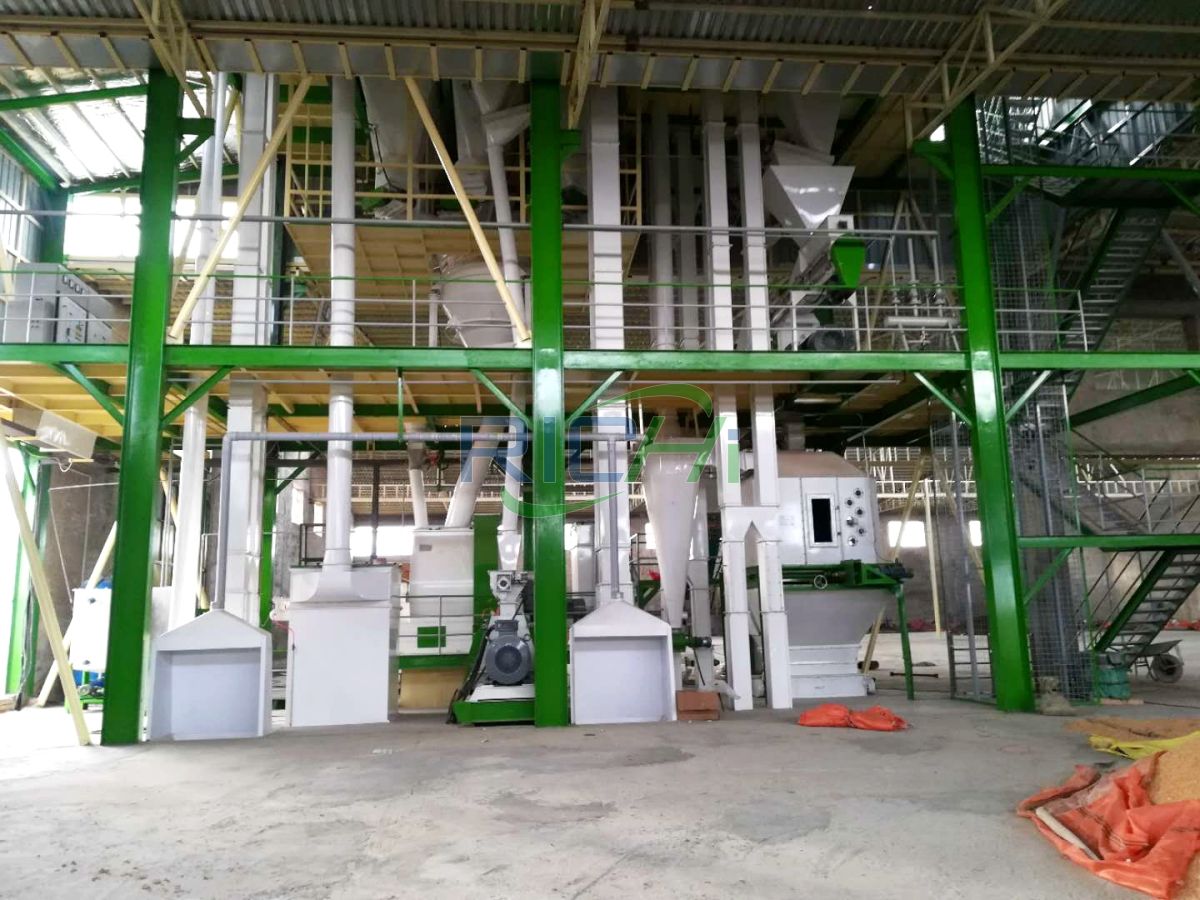 6-10T/H cassava pellet making machine in Algeria
cassava pellet production line Project cost: 80,000-400,000 USD
Date: Sep 31th, 2015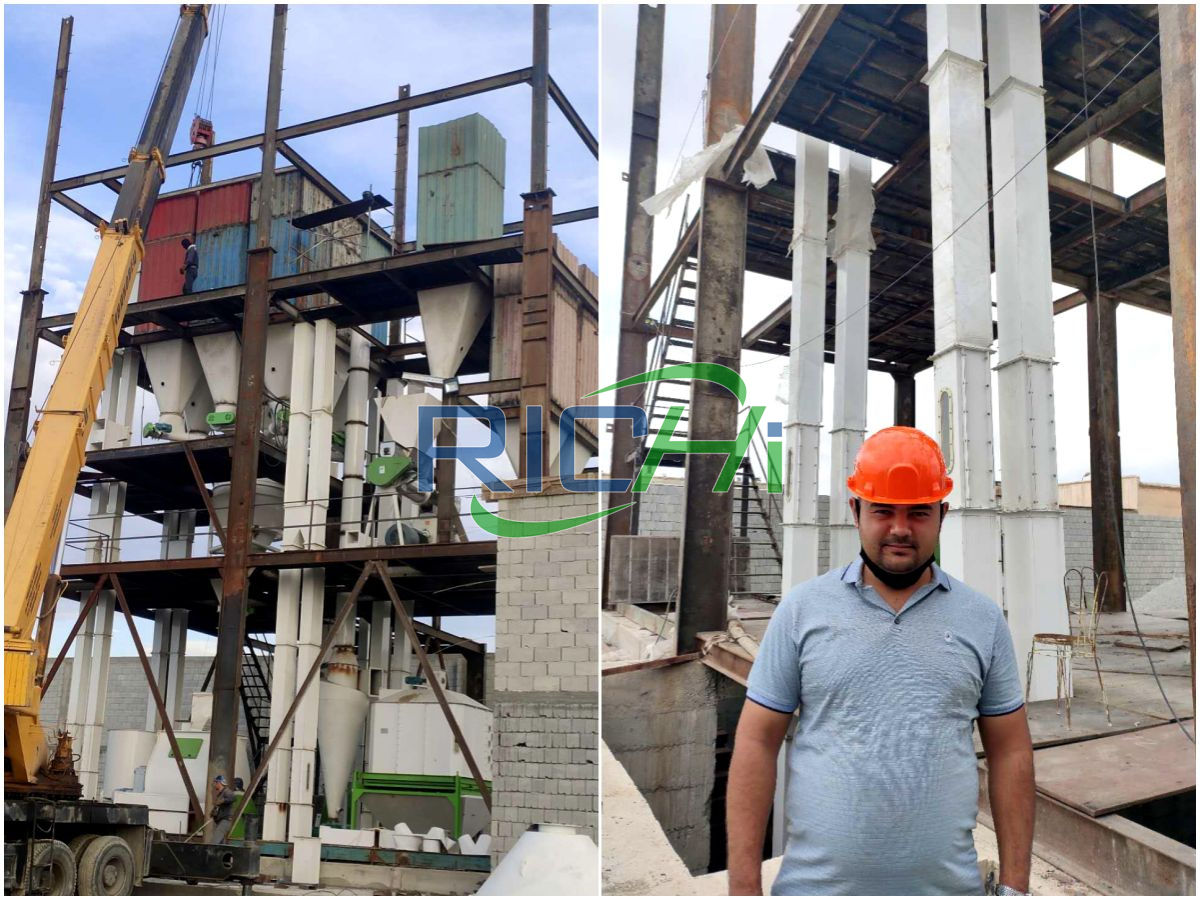 10-15T/H cassava pellet making machine in Uzbekistan
cassava pellet production line Project cost: 150,000-400,000 USD
Date: July 1th, 2019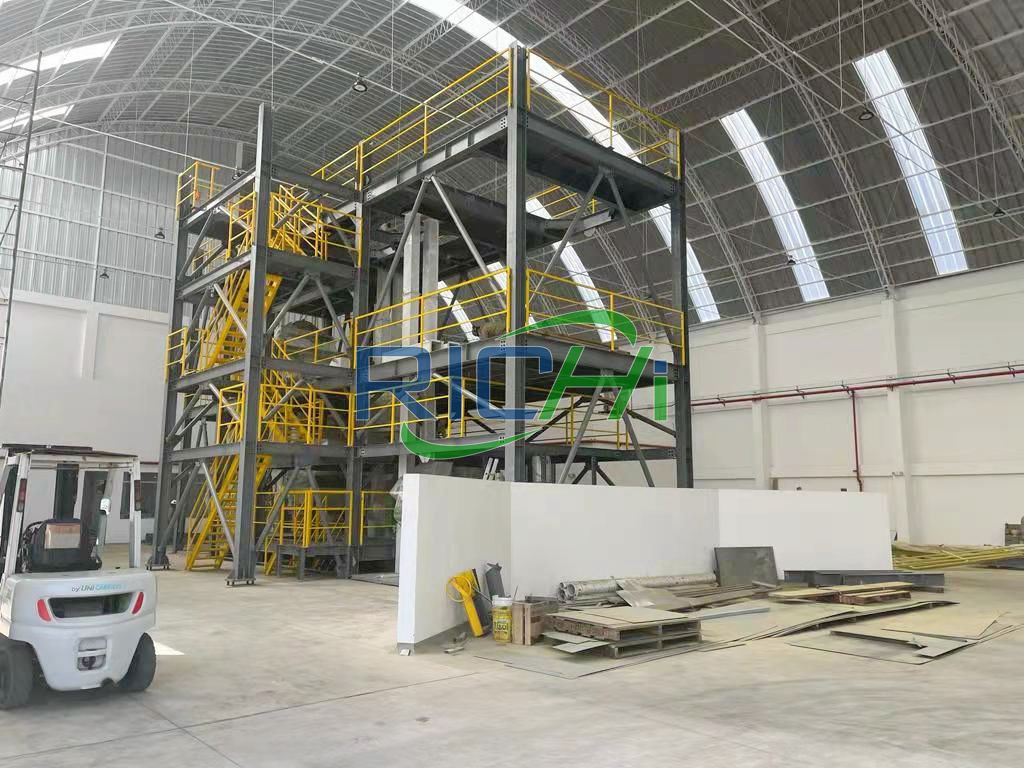 5T/H cassava pellet making machine In Peru
cassava pellet production line Project cost: 220,000-250,000 USD
Date: February 2021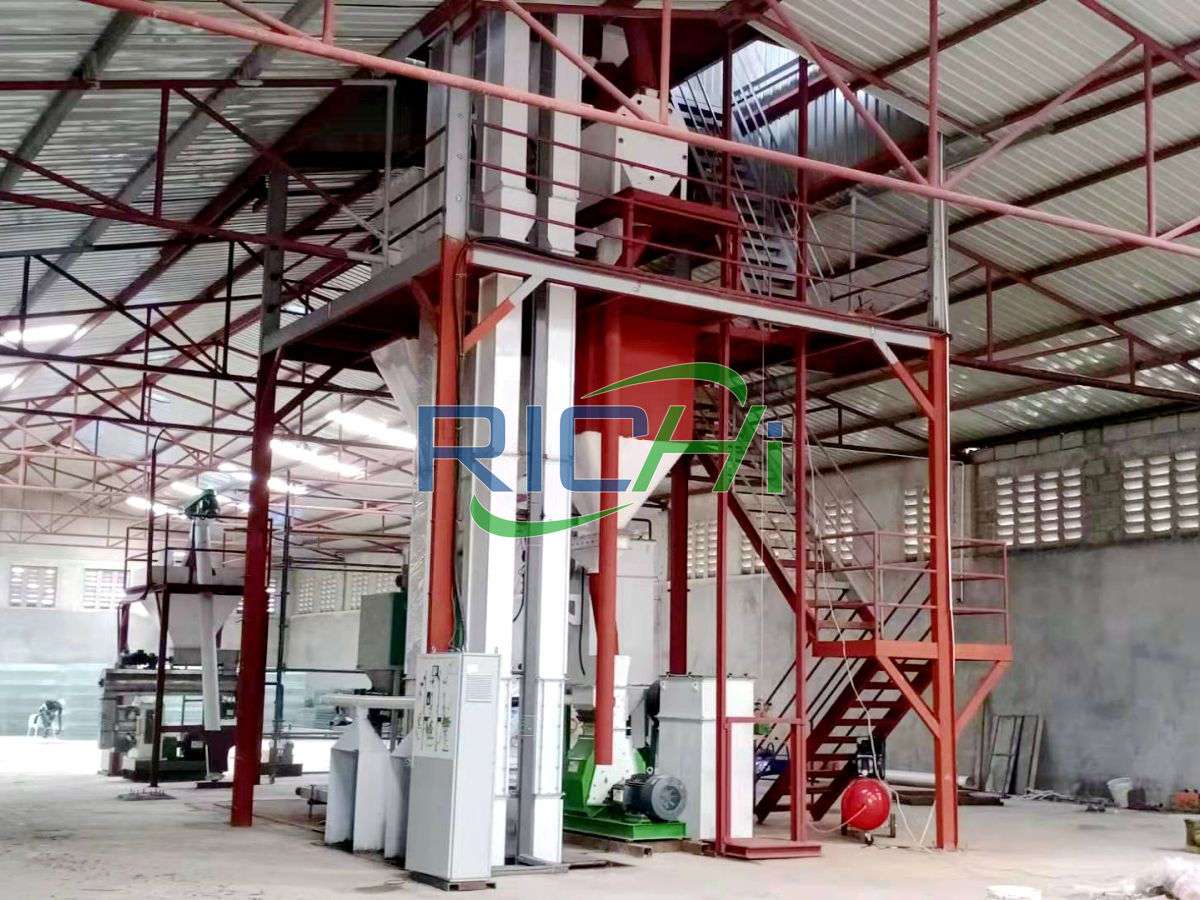 3-5T/H cassava pellet making machine In Malaysia
cassava pellet production line Project cost: 60,000-65,000 USD
Date: October 29, 2021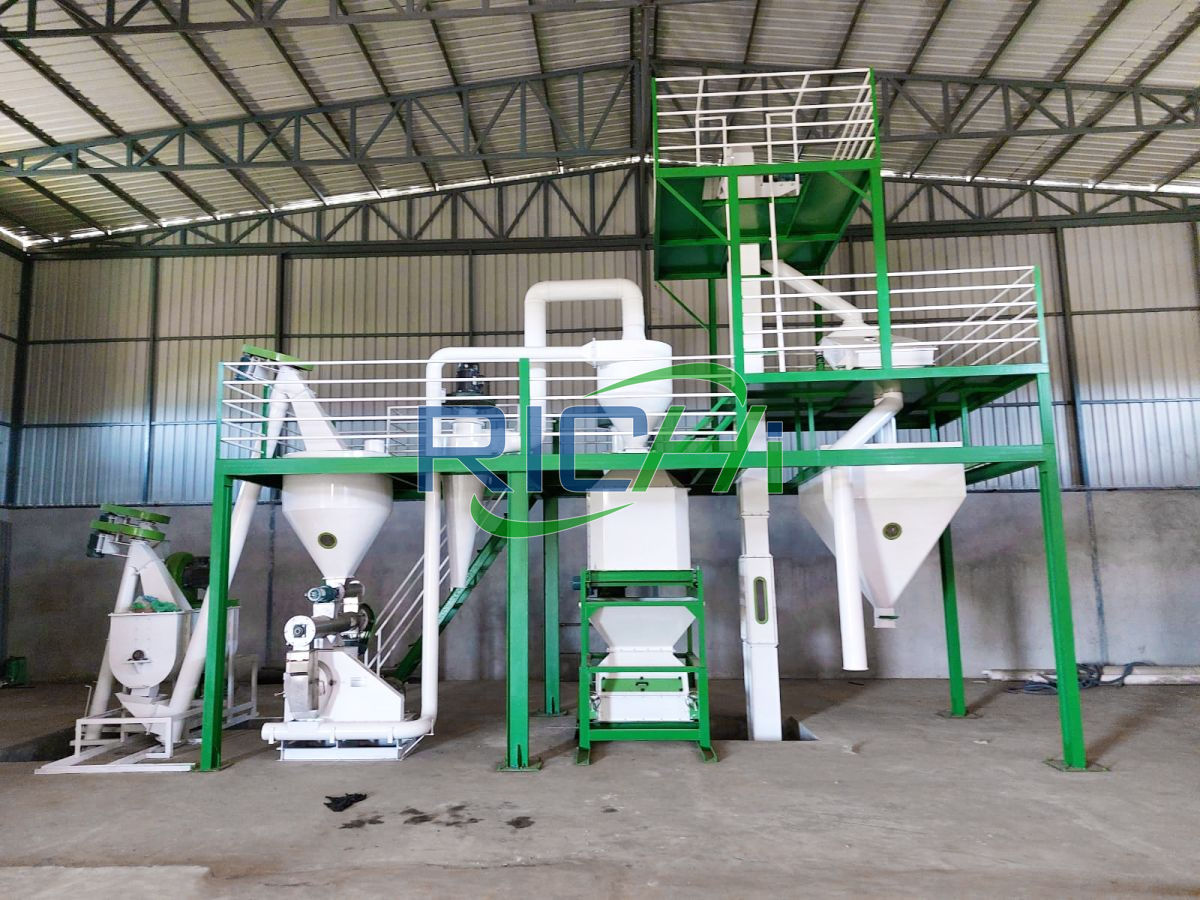 1-2T/H cassava feed machine in Nigeria
cassava pellet making machine plant Project cost: 25,000-29,000 USD
Date: June 30, 2020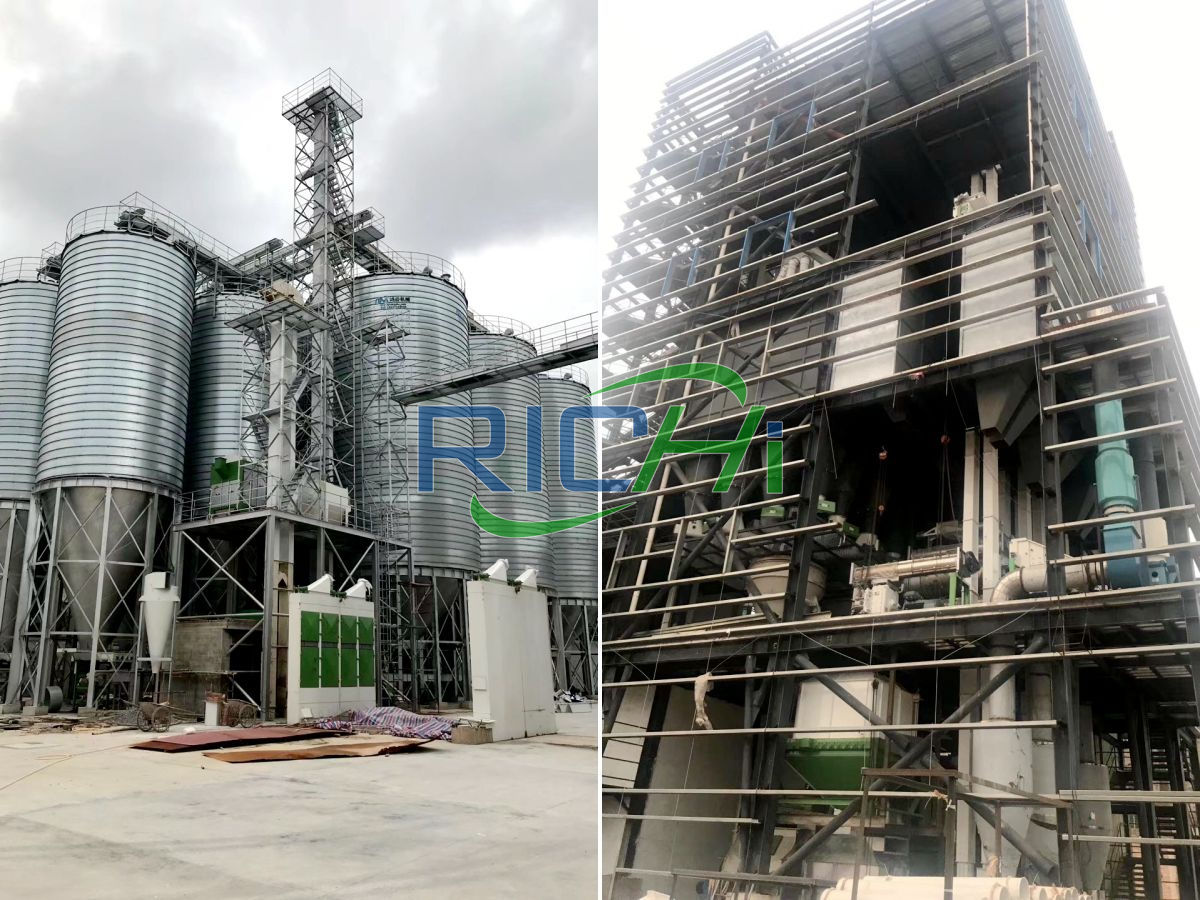 16T/H cassava feed plant in China
cassava pellet making machine plant Project cost: 500,000 USD
Date: December 2020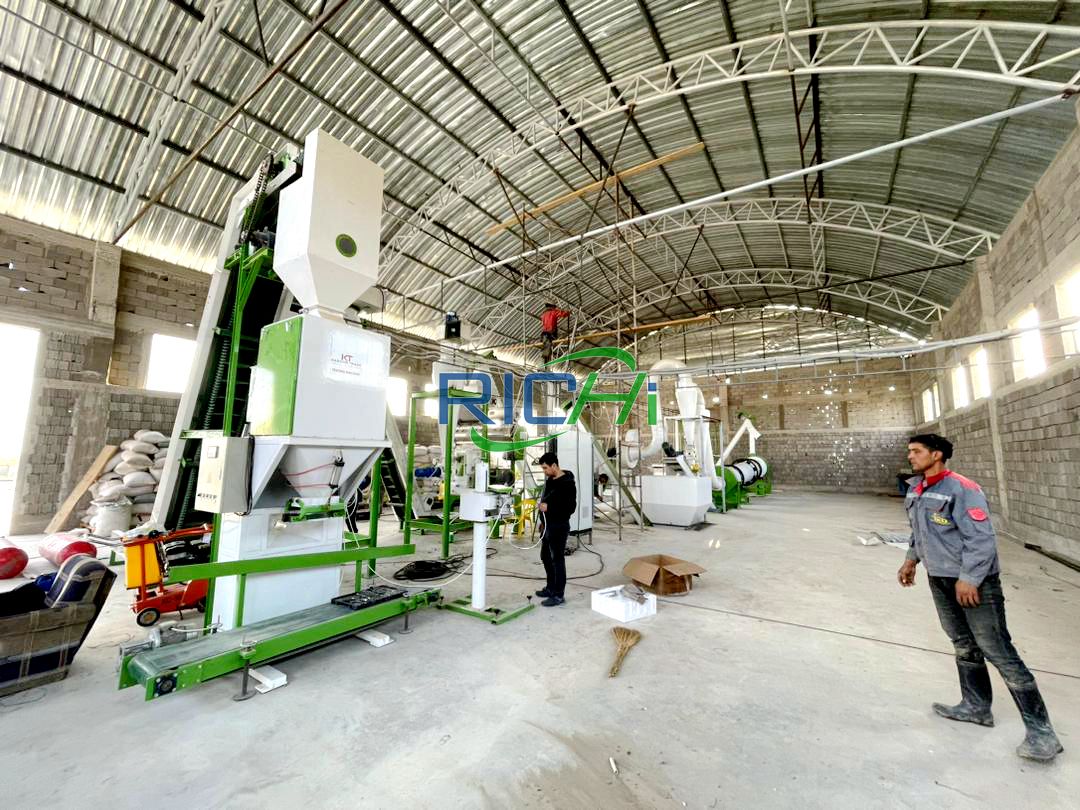 5-7 t/h cassava pellet machine in Russia
cassava pellet making machine plant Project cost: 97160 USD
date: 2022.06.09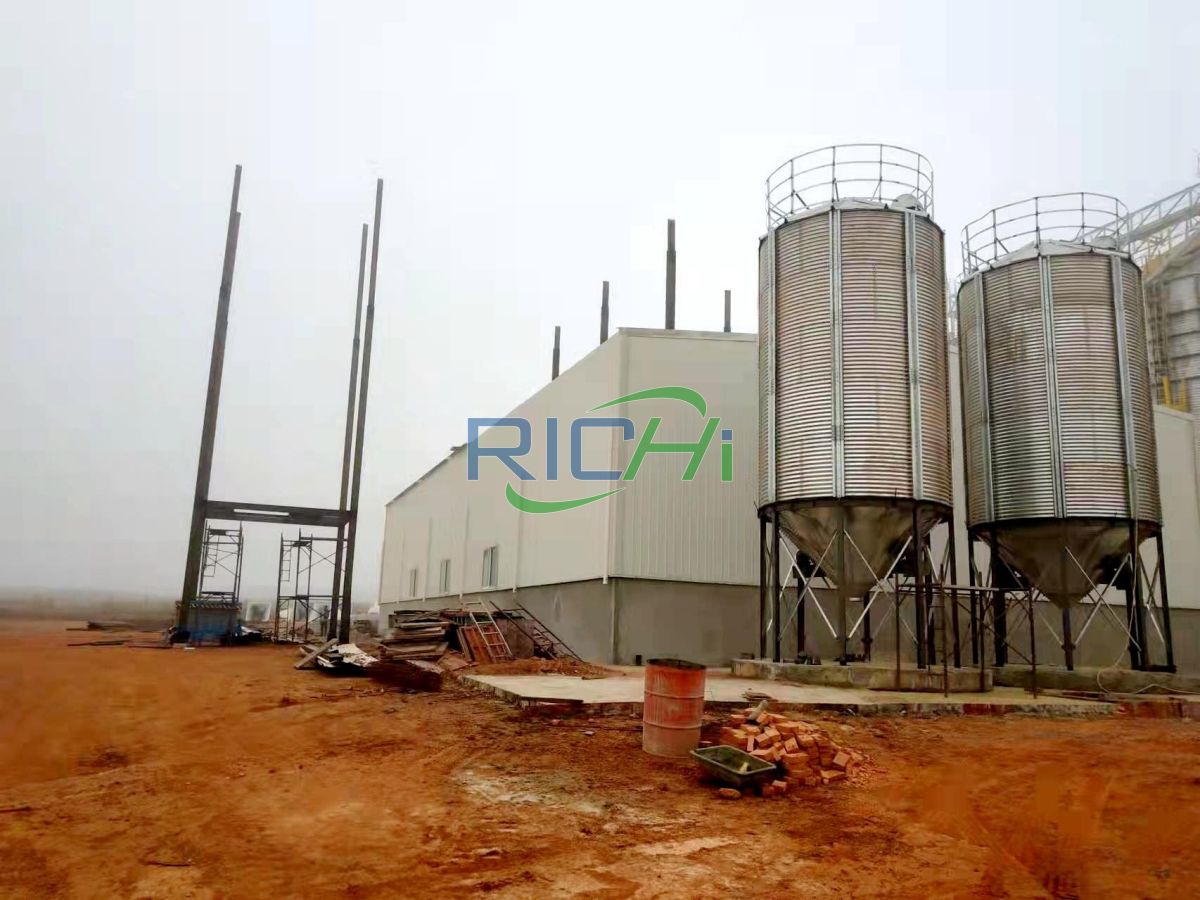 10T/H cassava pellet machine in Uzbekistan
cassava pellet making machine plant Project cost: 460,000 USD
Project date: 2018.09.13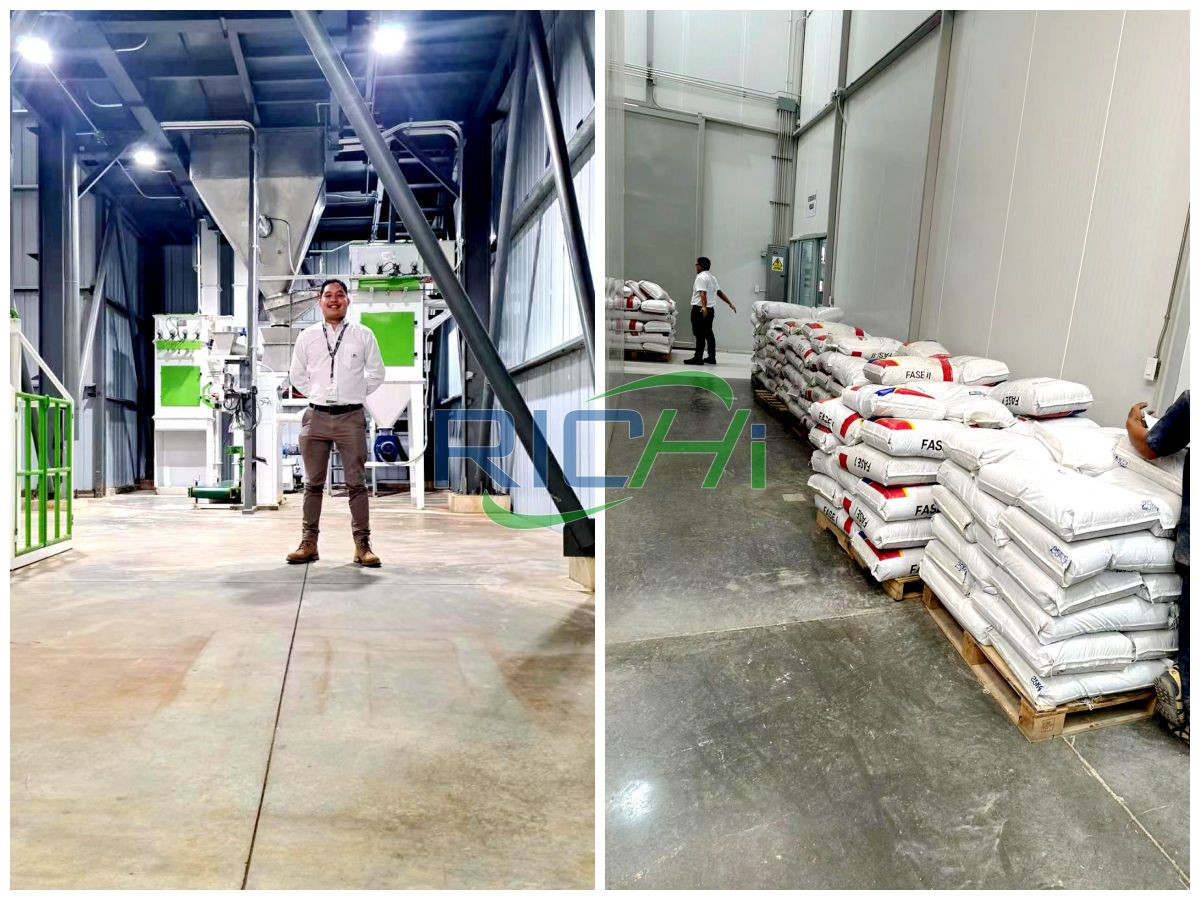 5 T/H cassava pellet machine In El Salvador
cassava pellet machine plant Project cost: 480,000 USD
date: 2022. 09.11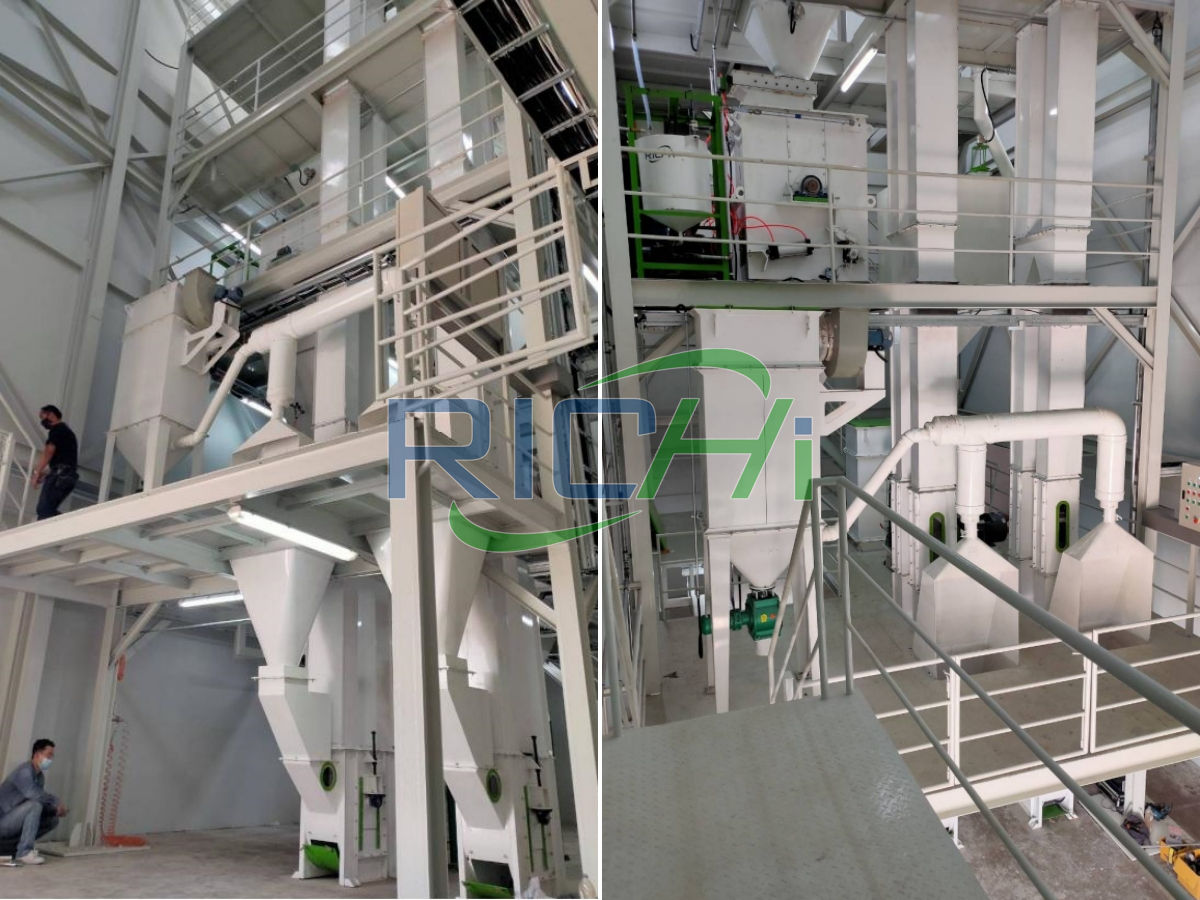 10 t/h cassava pellet machine in Thailand
cassava pellet machine plant Project cost: 120,000 USD
date: 2021. 07. 20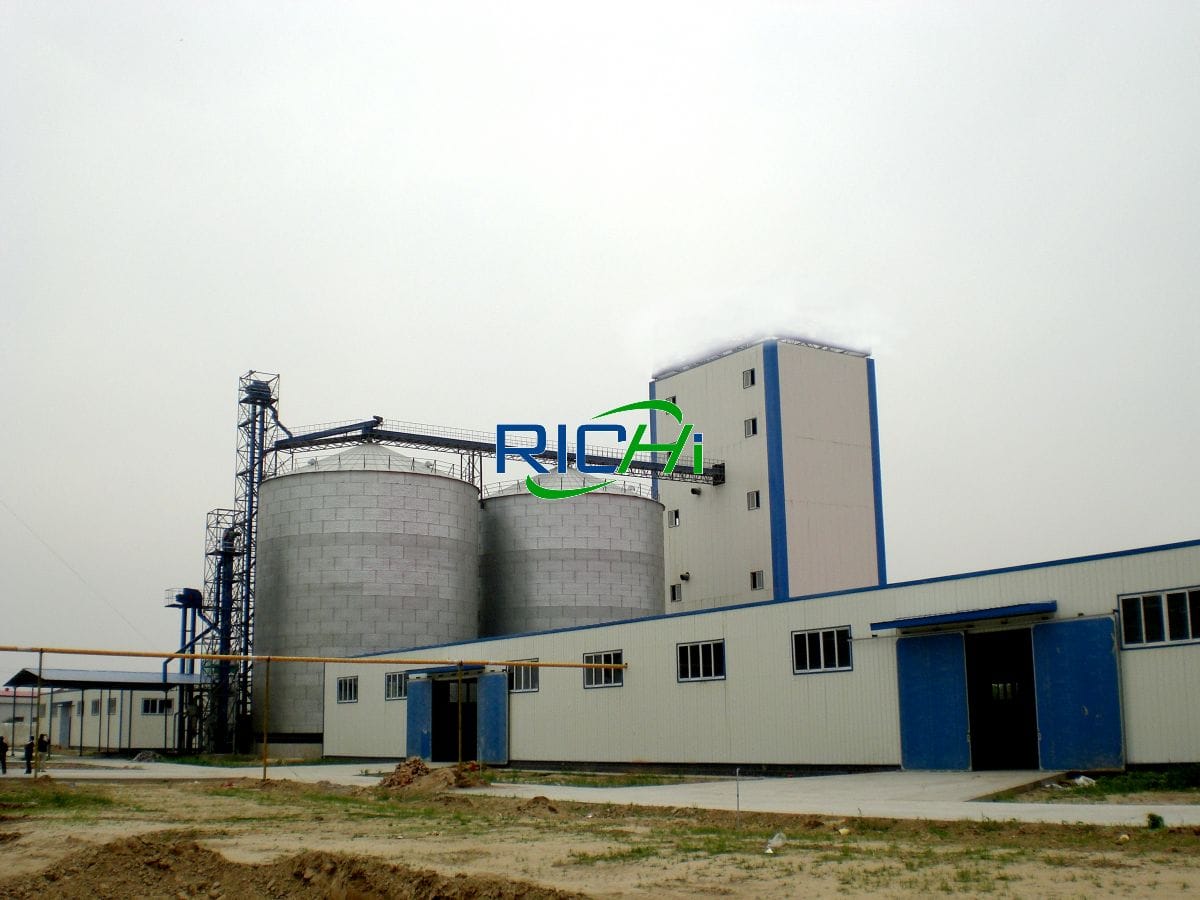 30-40T/H cassava pellet machine in Indonesia
cassava pellet machine plant Project cost: 960,000USD
Date: June 2018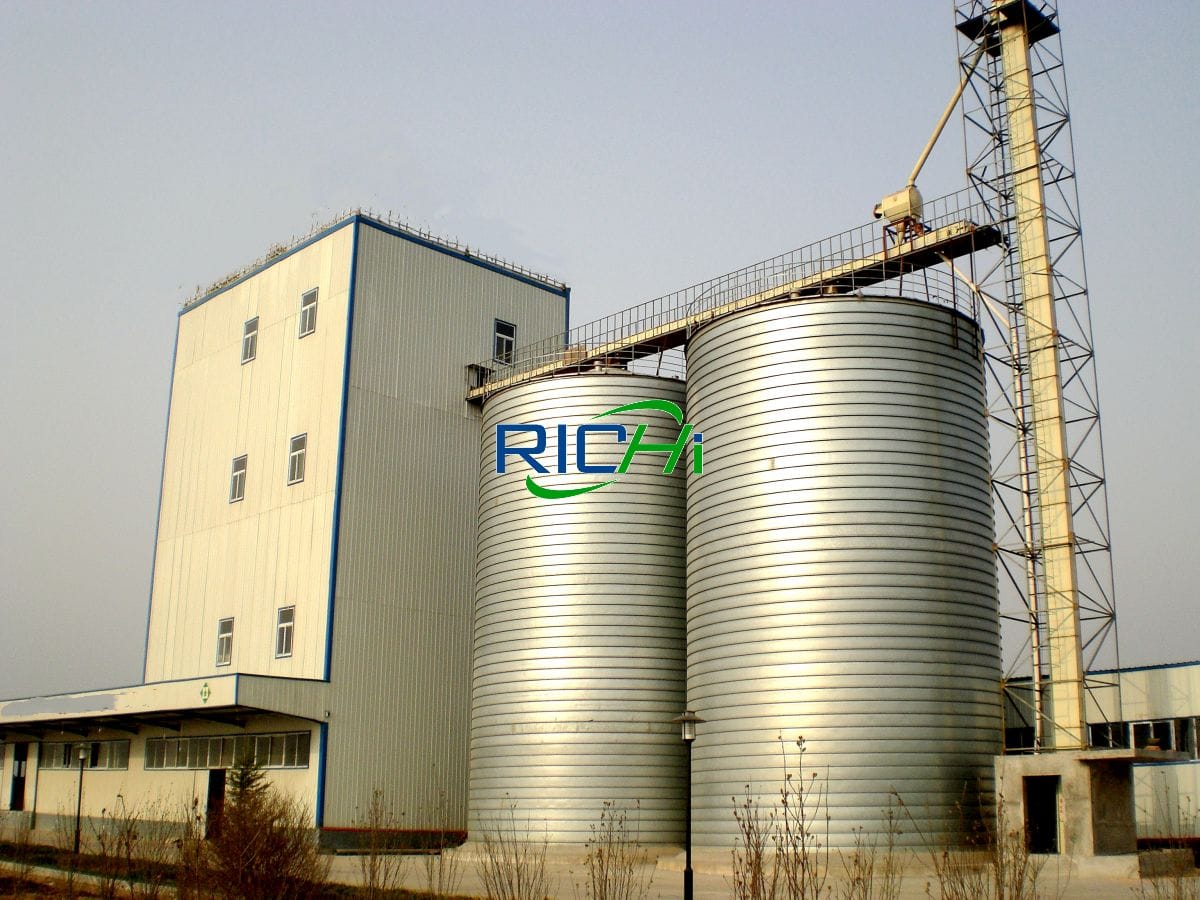 35-40T/H cassava pellet plant in the Philippines
cassava pellet machine plant Project cost: 1,250,000 USD
Date: December 2019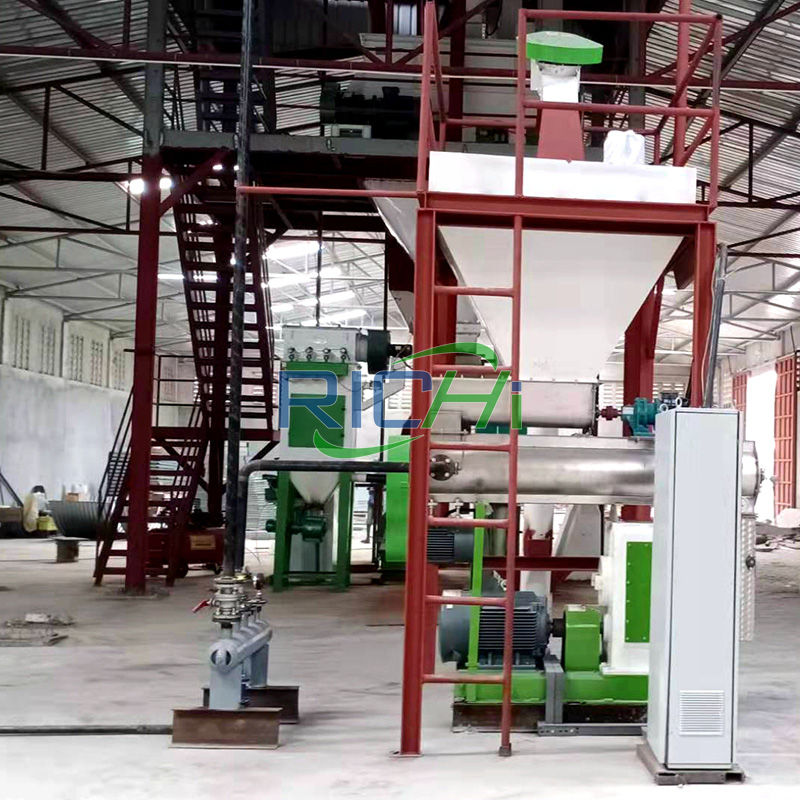 5 t/h cassava pellet machine in Argentina
cassava pellet plant Project cost: 184,500 USD
Project date: 2021.10.21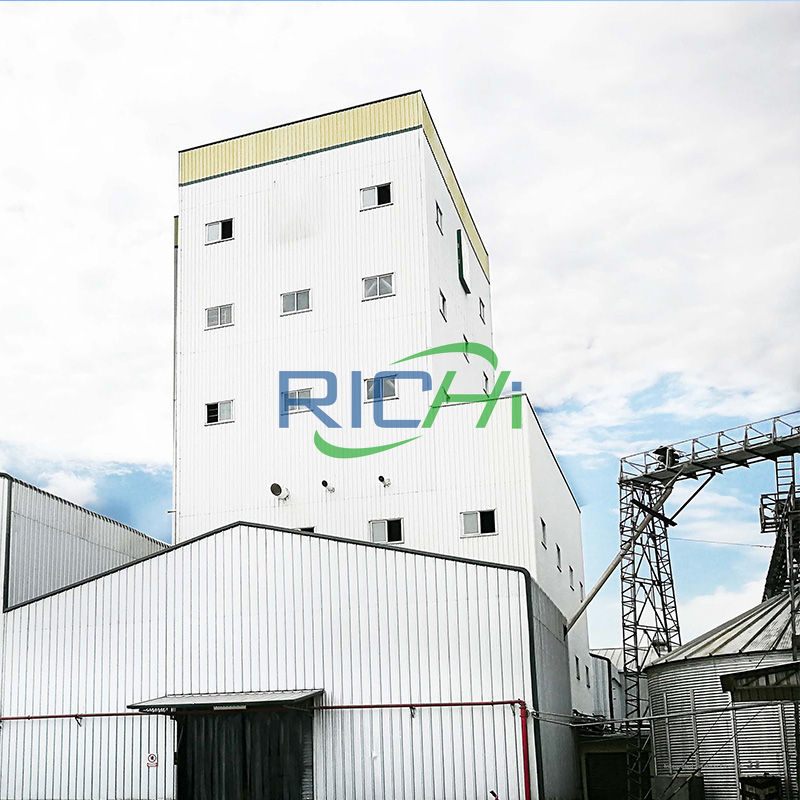 5-10 t/h cassava pellet machine in Tanzania
cassava pellet plant Project cost: 131820 USD
Project date: 2022.10.19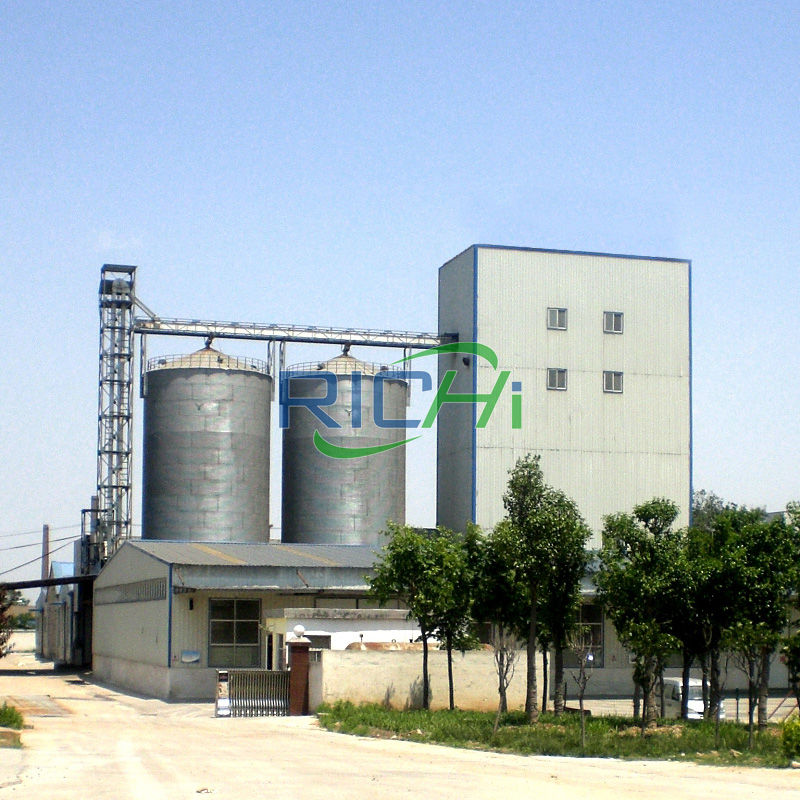 15 t/h cassava pellet machine in Uganda
cassava pellet plant Project cost: 159070 USD
Project date: 2022.04.30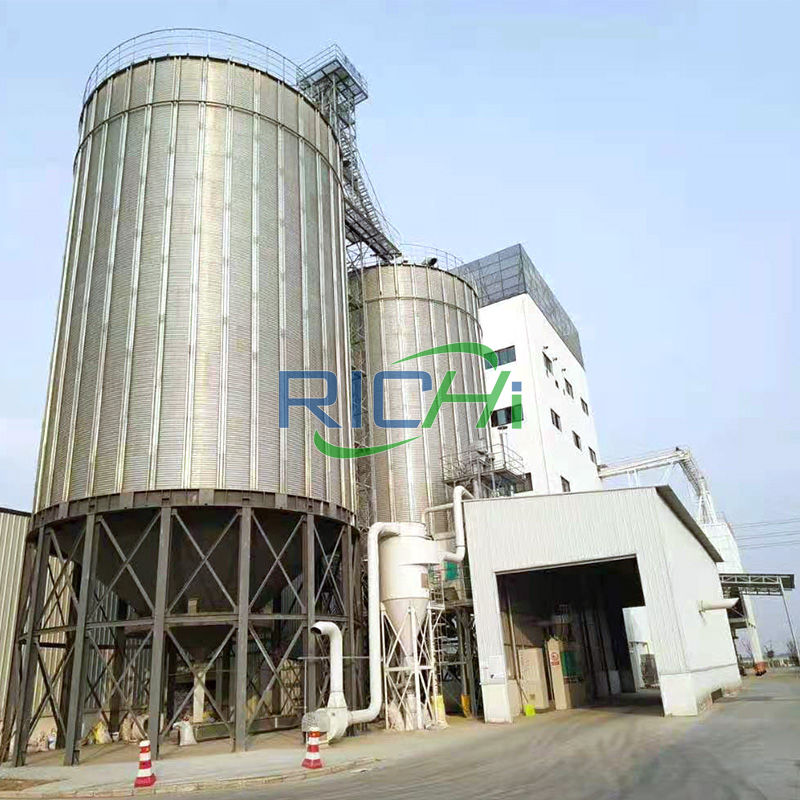 20T/H cassava pellet machine in Ghana
cassava pellet plant Project cost: 550000USD
Project date: 2019.07.10
Complete set cassava pellet making machine system
01

Cassava pellets production process design

Cassava is crushed into coarse powder, then a small amount of binder or oil (such as palm oil) is added, steam is modulated, extruded and then cooled to form small cylindrical hard rods with a diameter of 2-12mm, which are cassava grains.

Pelleting reduces the dry volume of cassava, thereby ensuring animal feed intake, reducing transportation costs, and reducing dust. Usually, 1 ton of fresh cassava (dry matter content of about 38%) can be used to produce about 500kg of cassava pellets.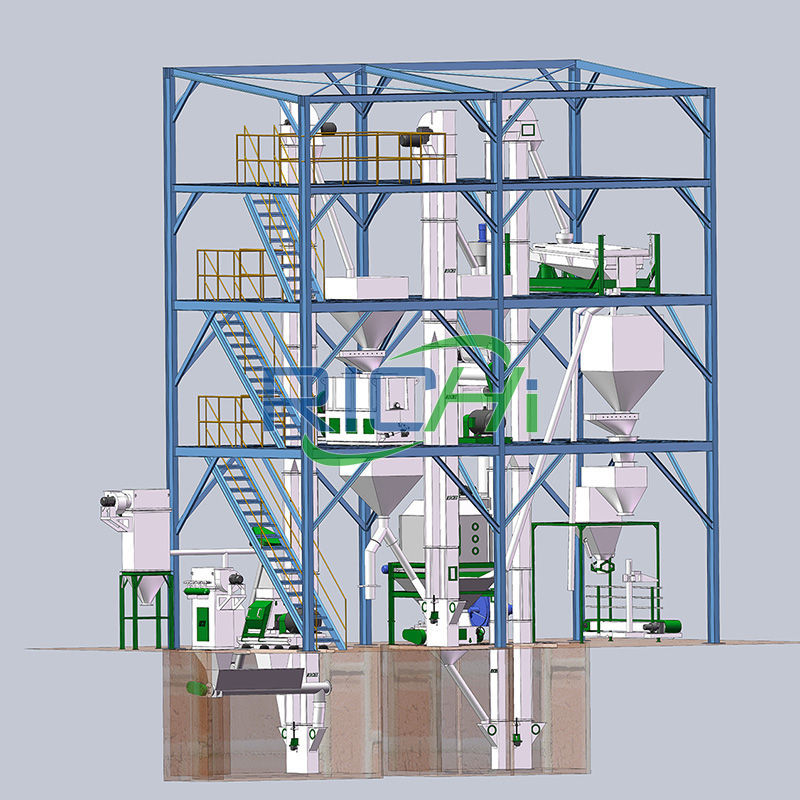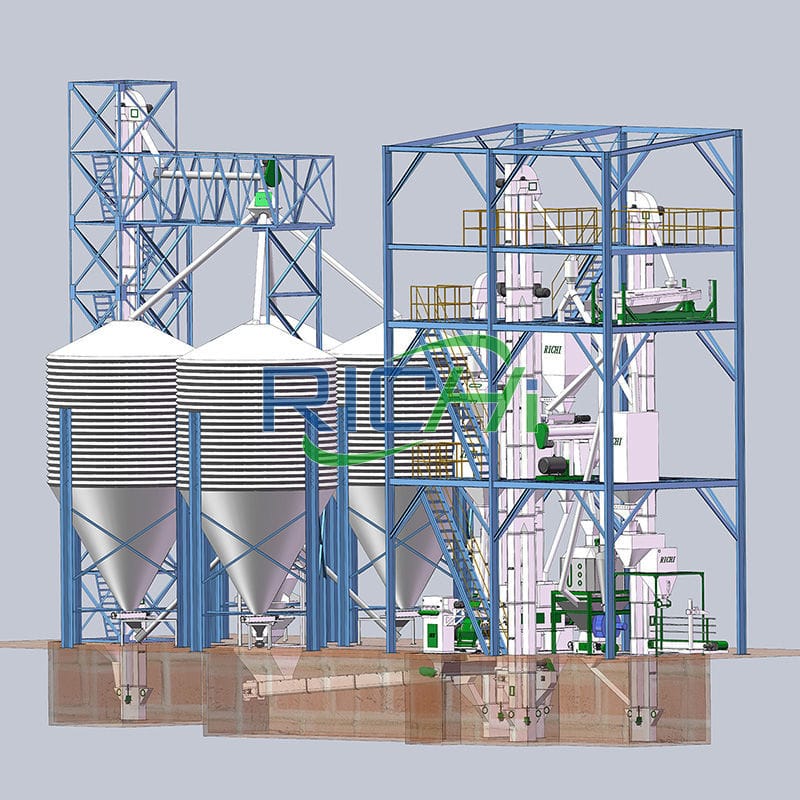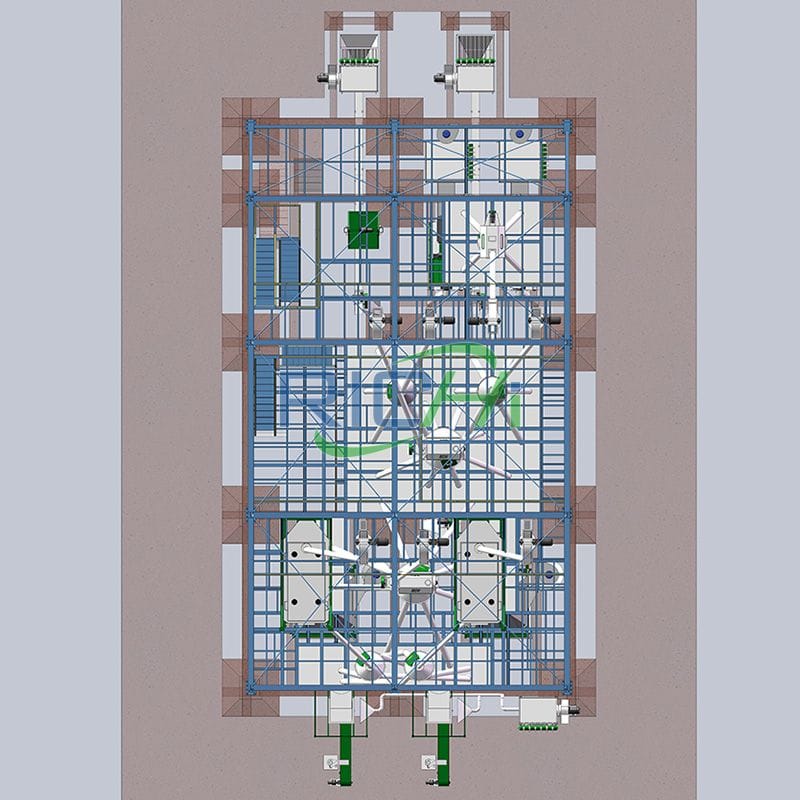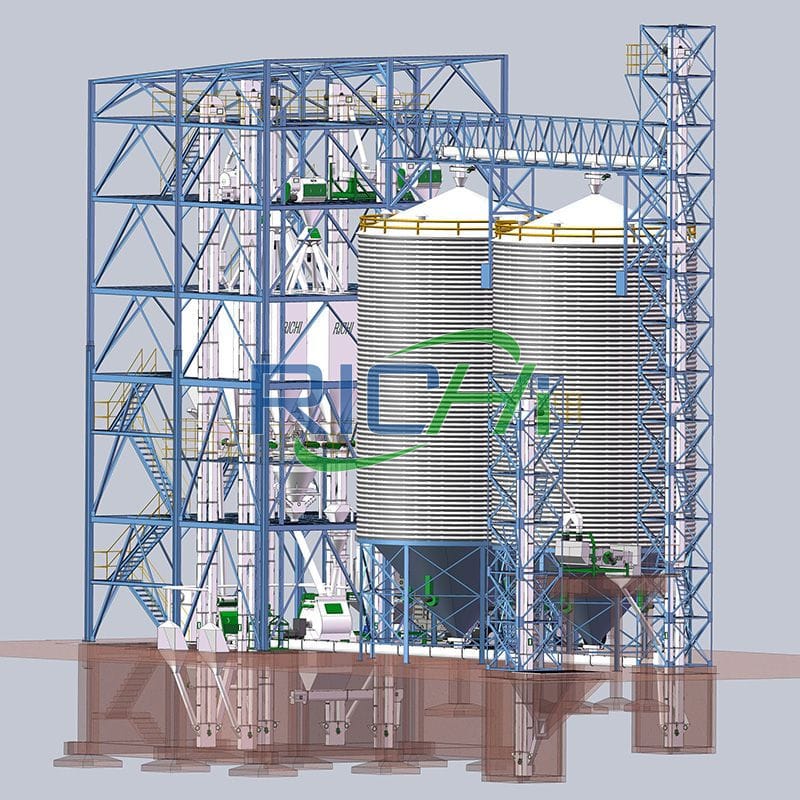 02
Process requirements for cassava pellet production line
Strictly control moisture
When purchasing, the quality standards of cassava should be followed, and the hygienic standards should comply with local regulations on feed hygiene standards.
Special emphasis is placed on strictly controlling the moisture content of cassava, and whether the moisture content of cassava is qualified is the primary criterion when purchasing. Dried cassava is a raw material with high starch content. Under conditions of high moisture and high temperature, it is an ideal place for microbial reproduction, which is the main cause of moldy and spoilage of dried cassava.
In addition, too high moisture content is not conducive to crushing. For manufacturers with drying equipment or small amounts of dried cassava and conditions for drying, the moisture content can be relaxed to 15%. After processing, the moisture content of dried cassava is controlled within 13% during storage and processing.

Appearance quality requirements
The impurities in cassava are up to 1% and must not contain toxic or harmful substances;
The maximum number of insect-eaten pieces is 10%, and the maximum number of severely insect-eaten pieces is 3%;
No live insects shall be detected;
Dry mold flakes are up to 15%, and severe dry mold flakes are up to 2%;
The ones with white color and normal smell are better. Smoked, yellow, odorous and smelly dried cassava affects the palatability of the feed, so it is best not to use it;
The shape is preferably slanted and even. Large and spherical cassava is not conducive to initial cleaning and crushing. The dried cassava should be processed into flakes with a thickness of about 2cm before crushing.
Quality control during processing
Control the crushing particle size of dried cassava according to the requirements of tapioca animal feed products. Generally, sieve plates below 2.0mm are used for crushing. Otherwise, the mixing uniformity of the cassava feed will not meet the standard, and white spots will appear in the finished feed, resulting in inconsistent color.
When granulating with a cassava pellet making machine, use saturated steam to increase the granulation temperature;
The pelleting time should be extended to fully gelatinize the starch in the dried cassava, making it easier for animals to digest and absorb.
The moisture content of finished cassava feed should be strictly controlled within 13%. In seasons with high temperatures and humidity, it is recommended to use antioxidants and antifungal agents to prevent feed oxidation and mildew.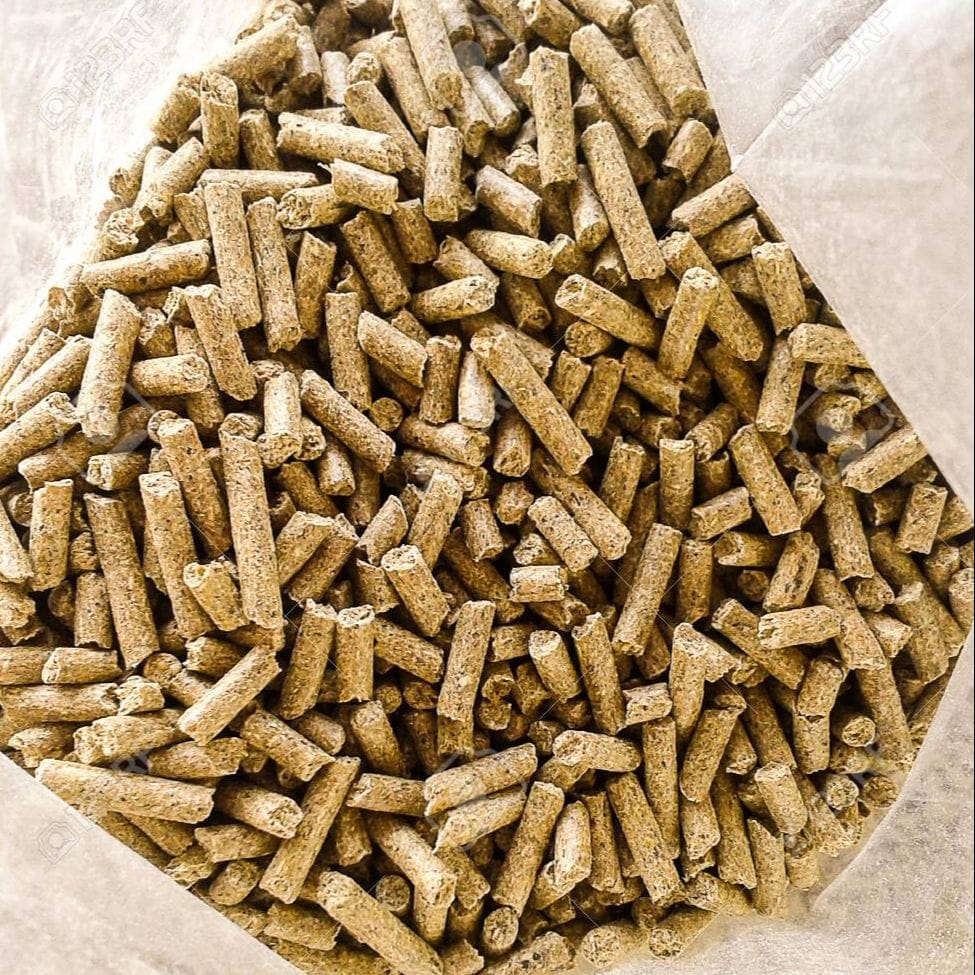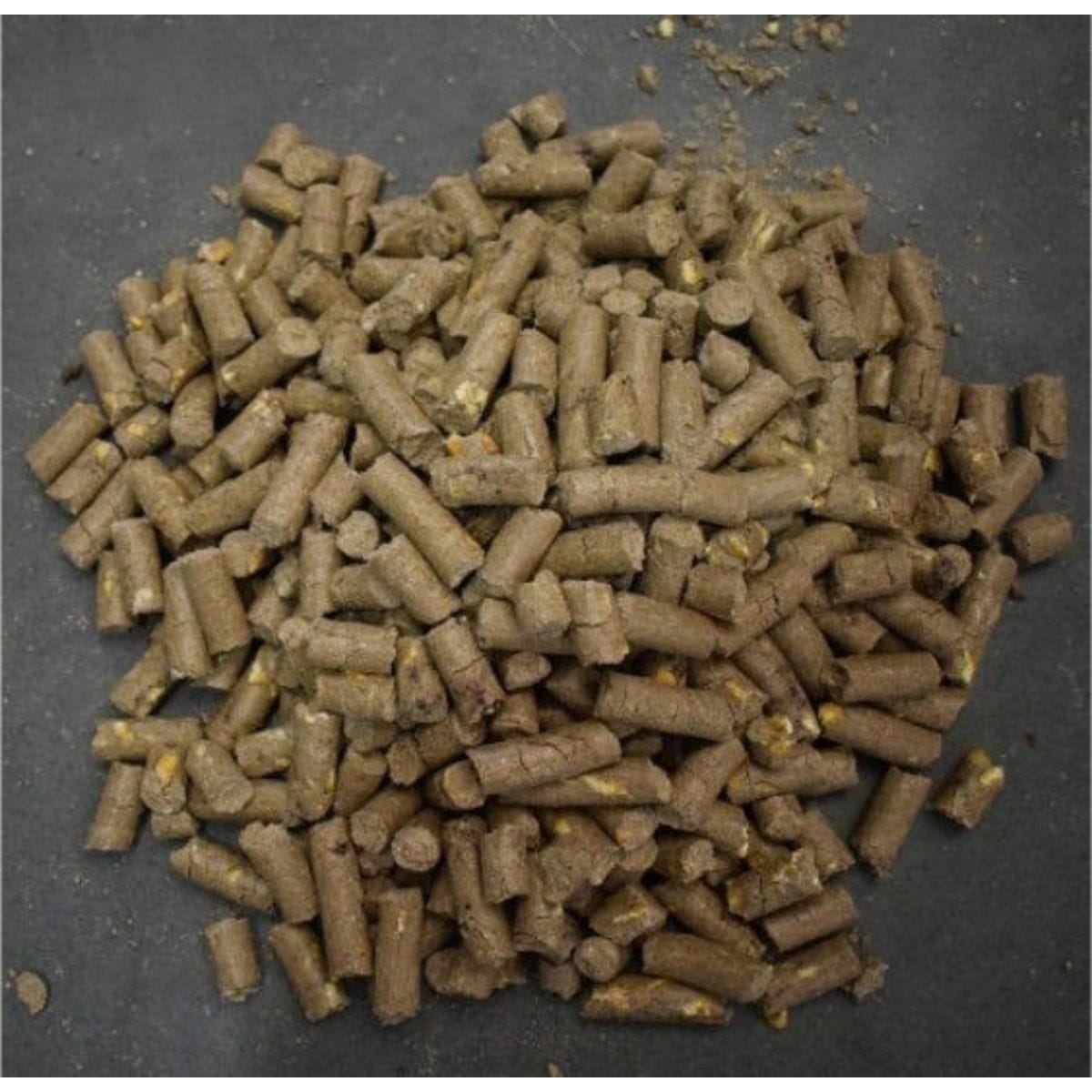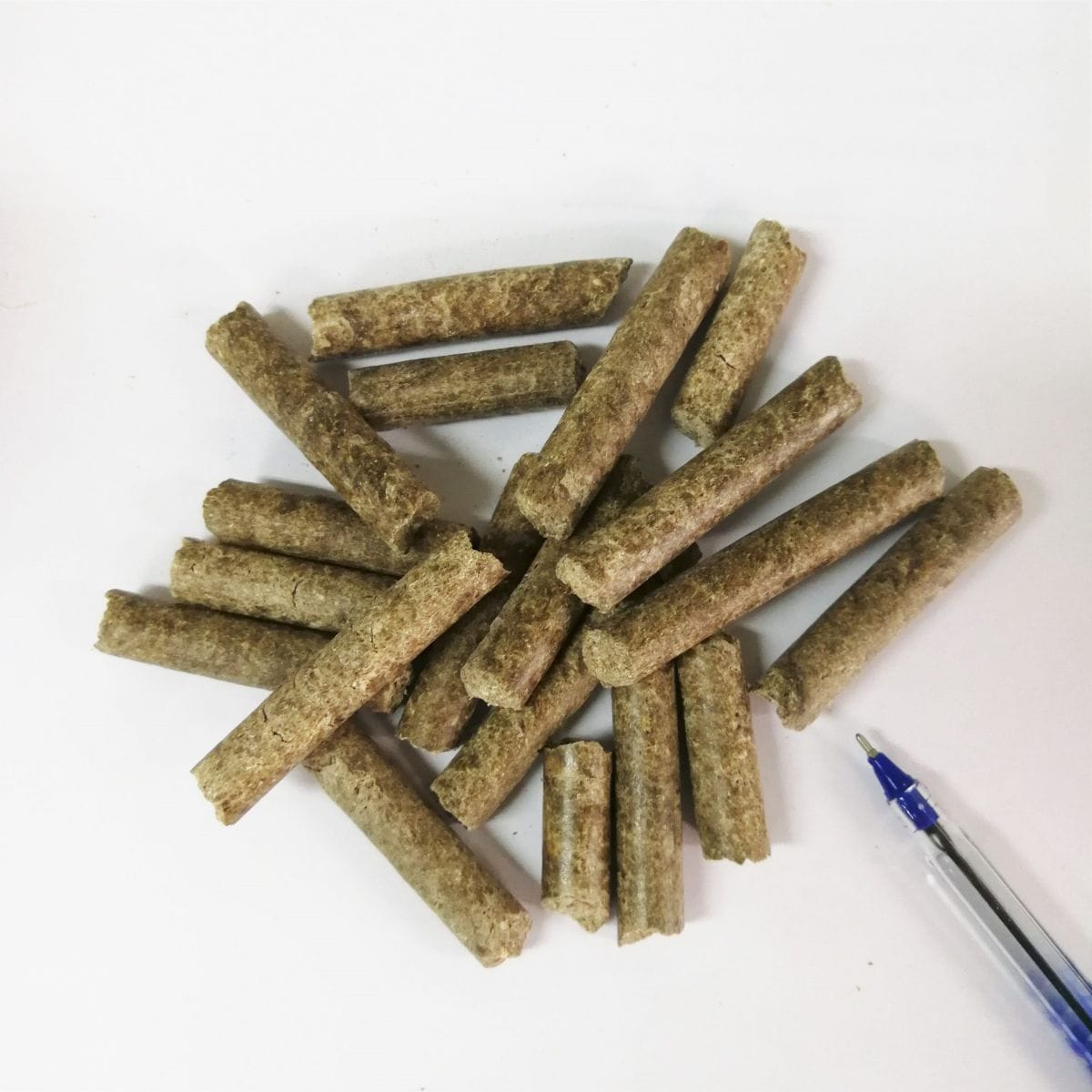 Storage management and quality control
Dried cassava raw materials and feed containing dried cassava should be stored in a ventilated, cool and dry place, protected from moisture, mildew and rodent damage, and strictly prevented from contamination. Regular random inspections should be carried out and corresponding measures should be taken to ensure their quality.
The dosage should be determined based on the breed and age of the animals, the quality and supply of dried cassava, the model of feed processing equipment, and the price-performance ratio of dried cassava and other energy feed raw materials (especially corn), while ensuring the quality of the feed. and reduce cassava pellets production costs.
03
Supporting Equipment For cassava pellet making machine
Generally speaking, the equipment of the cassava animal feed mill equipment includes cassava chips making machine/tapioca chips making machine, crusher, cassava dryer, cassava mixer machine, cassava pellet machine, cooler, screening machine, packaging scale, bucket elevator, conveyor and other equipment .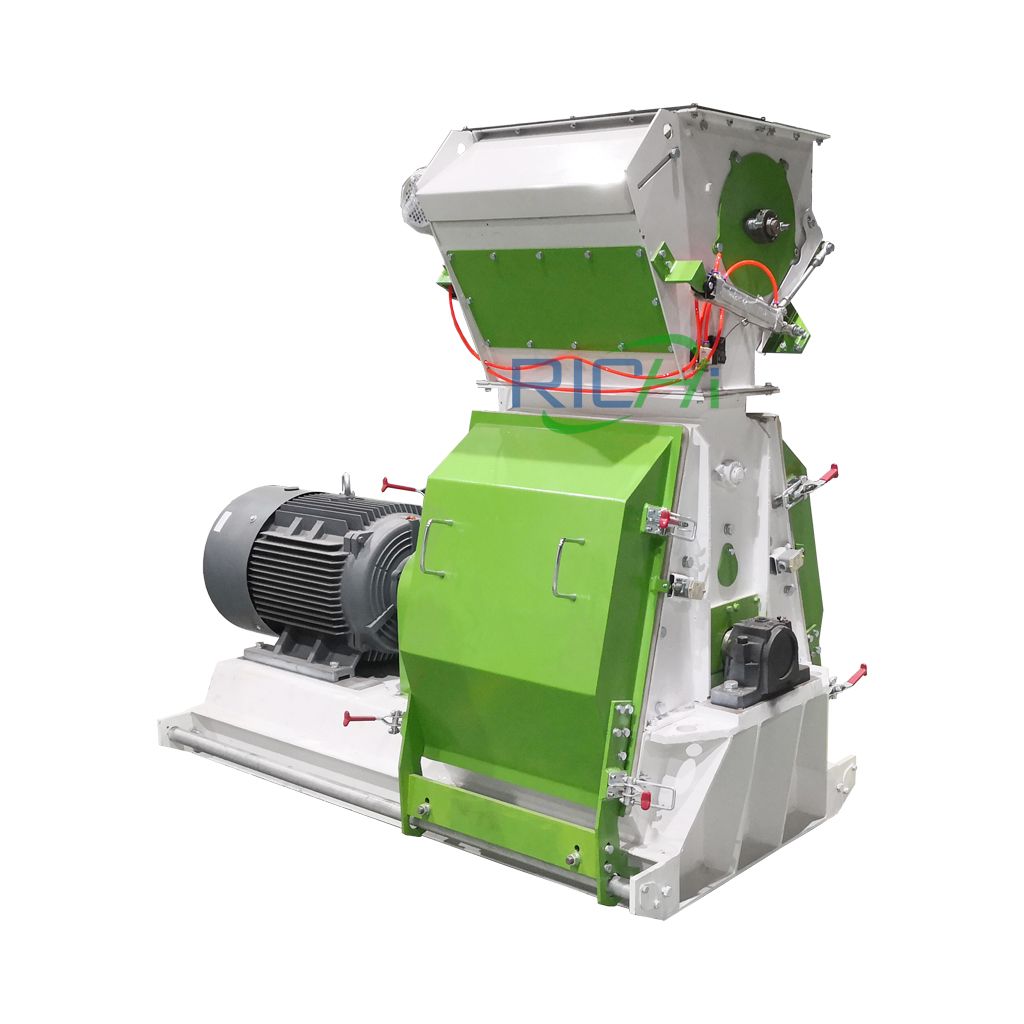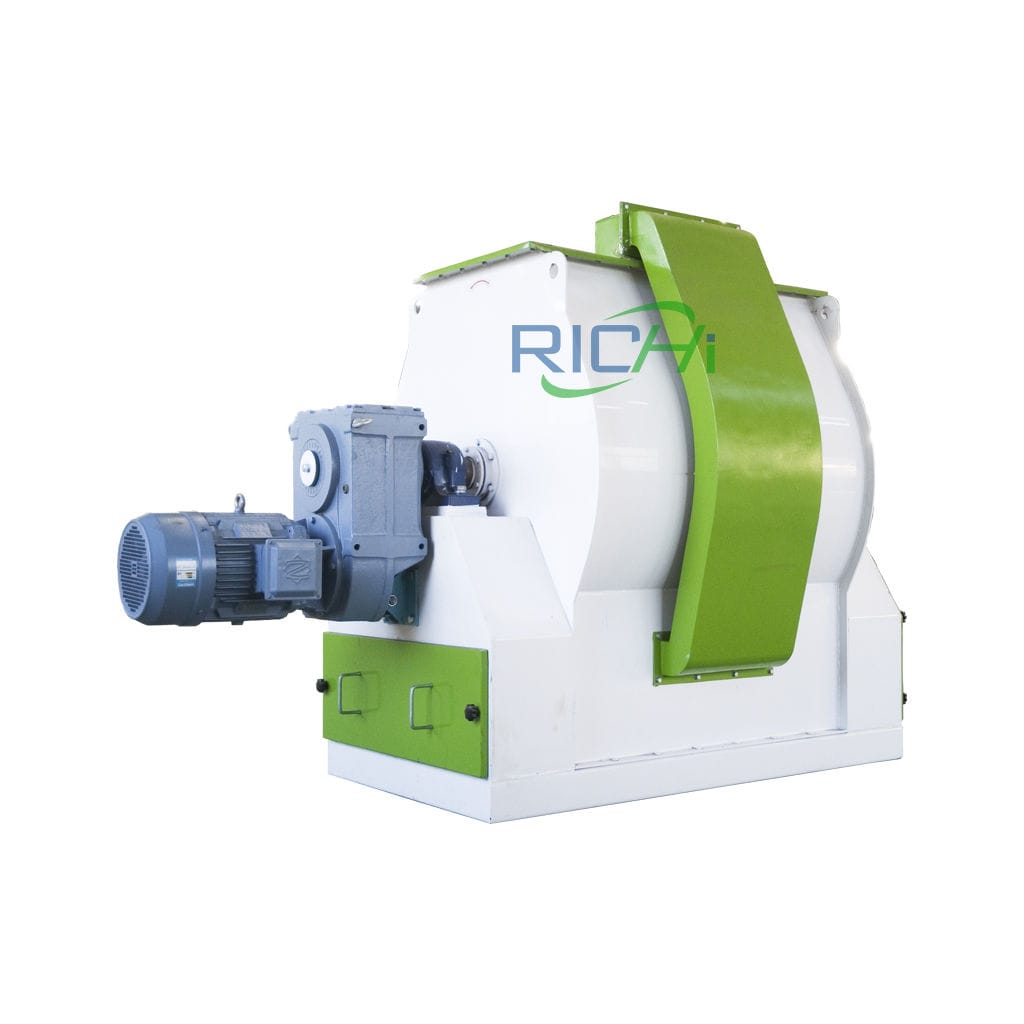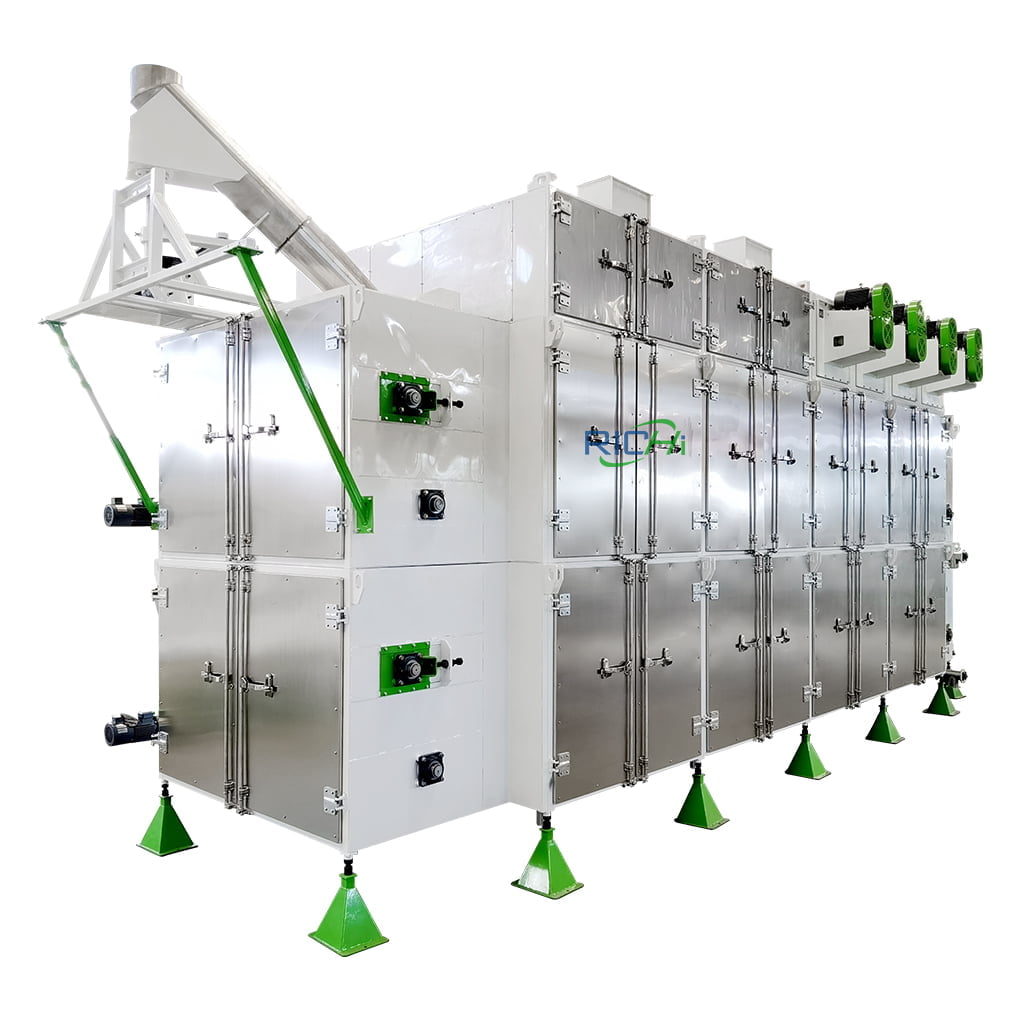 cassava drying machine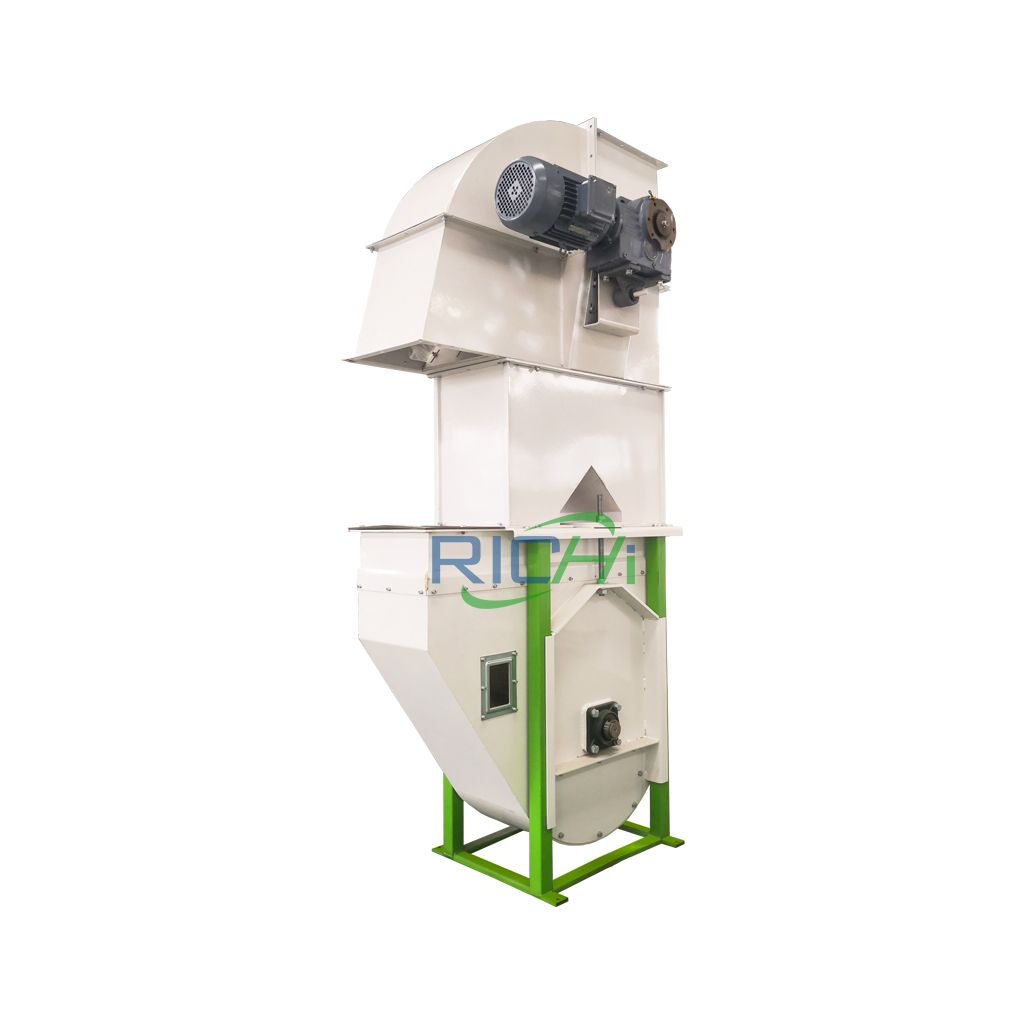 You can make an appointment at any time for the cassava pellet making machine plant solutions you need, and request our expert team to return to you at any time!
Why start a cassava pellets production business?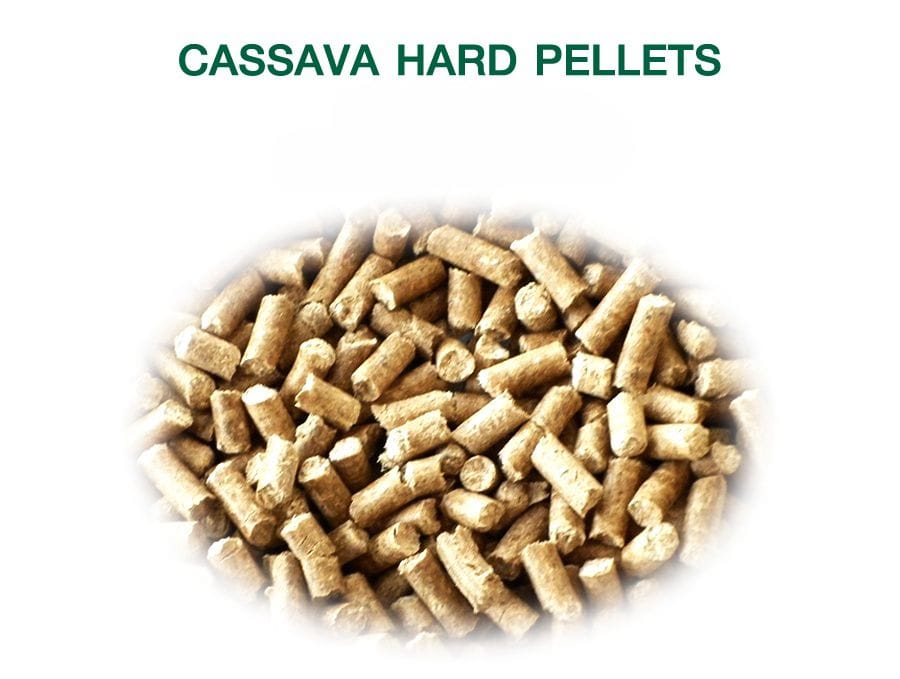 Why start a cassava pellet processing business? Because cassava pellets are very promising in the feed industry!
As a thermal feed, cassava can produce much more energy per unit area than other cereal crops, and its price is lower than other cereal feeds such as corn and soybean meal. Therefore, the production cost is lower than that of cereal feeds.
In recent years, a considerable number of countries in the world have adopted cassava as livestock feed to alleviate the problem of competition between humans and animals for food.
The deep processing of cassava residue has formed a circular economic model of "cassava → starch → feed → agricultural products", truly realizing the resource utilization and regeneration of by-products.
At the same time, the use of cassava in feed processing can solve the problem of insufficient forage and roughage in winter, and alleviate the serious shortage of feed resources.
Cassava has the advantages of low price, low cost and high profit;
As a thermal feed, cassava generates several times more thermal energy per unit area than ordinary cereals, and the cost of each feed unit is lower than that of cereal feeds. In practical applications, it is no different from corn and has good economic benefits.
In recent years, it has become quite common to use cassava as livestock and poultry feed internationally. For example, cassava is used to replace corn meal and is formulated with soybean meal to form compound feed for dairy cows, pigs and other livestock and poultry. Practice has proved that as long as the dosage and nutritional balance of cassava in compound feeds are paid attention to, cassava meal can be used to replace carbohydrates in all livestock and poultry feeds
Livestock such as pigs, ducks, chickens, and geese eat cassava and have the advantage of gaining weight quickly.
In addition, cassava can also be used as feed material in aquaculture.
Providing the same weight gain energy, in terms of price, using cassava saves approximately 45%, 50% and 47% of feed costs compared to corn (first grade), wheat bran and rice bran.
Cassava leaves are also a good protein feed. It is quite common to use cassava leaves as feed in some countries. Cassava leaves are rich in nutrients. Generally, fresh leaves contain 7%~9% crude protein, and dried leaf powder contains 20%~30% crude protein, much higher than some major forage grasses, and comparable to the content in alfalfa, the "king of forage grasses".
Developing cassava feed resources and turning waste into treasure has great development potential for expanding feed resources and improving breeding efficiency.
If you also want to build a complete cassava pellet production line, please feel free to consult Richi Machinery! (Find RICHI on YouTube)
Faqs Of cassava pellet making machine

Which countries are suitable for cassava pellet feed processing?
Globally, countries and regions suitable for purchasing cassava pellet machines, carrying out cassava pellet production lines and cassava pellet processing businesses include:
1. South America
Cassava is native to South America and is most commonly grown in the region. South American countries such as Brazil, Colombia, and Venezuela are all important producers of cassava.
2.Africa
In Africa, cassava is one of the main food crops in many countries. The growing area of cassava in Africa is about 38,000 square kilometers, mainly distributed in Nigeria, Congo, Congo (DRC), Tanzania, Ghana, Angola, Cote d'Ivoire, Malawi, Mozambique and other places.
3.Asia
In Asia, cassava cultivation is mainly distributed in countries and regions such as China, India, Thailand, and Indonesia. Especially the southern coastal areas of China and Yunnan Province are the main growing areas of cassava.
4. Central America and the Caribbean
In Central America and the Caribbean, cassava is grown in Panama, Mexico, Cuba and other countries.
Cassava has been widely used as an energy source in pig diets in many developed and developing countries. Nigeria and Brazil produce the largest amounts of cassava and use it in the greatest quantities as livestock feed.
Thailand is the world's largest cassava exporter. The country's annual cassava output is 16 to 20 million tons (fresh weight), 60 to 70% of which is processed and exported. Europe uses 17∙5% of the world's total cassava production as animal feed (cassava pellets)A large portion of this comes from Thailand and other Asian countries.
When there is demand, there is market. The applications of cassava are unlimited, and the prospects of cassava pellets are also unlimited.

What are the cassava by-products that can be used in cassava pellet processing?
In the processing of cassava pellet feed, not only fresh cassava can be used as feed raw materials, but also various by-products such as cassava leaves, cassava peels, and cassava residues. Through further processing, a variety of cassava feed products with different nutritional values can be obtained.
The following are the nutritional contents of cassava processing by-products and their stems and leaves:
| | | | | |
| --- | --- | --- | --- | --- |
| Nutrition and name | cassava residue | cassava stem | cassava leaves | cassava distiller's grains |
| dry matter | 17.3 | 89-90 | 91-92 | 80.2 |
| crude protein | 2.0(干) | 21 | 17-18 | 14.3 |
| Fat | 2.0 | 6-7 | 5-6 | 3.59 |
| crude fiber | 18.5-25.0 | 20-24 | 17-18 | 23.0 |
| Ash content | 11.7 | 8-10 | 9-10 | 9.04 |
| calcium | 0.55 | 1.0-1.4 | 1.75 | 0.53 |
| phosphorus | 0.46 | 0.25-0.28 | 0.32 | 0.13 |
1.Fresh cassava root (cassava root) or cassava tuber (cassava tuber)
The moisture content of cassava roots or cassava tubers exceeds 60% and will deteriorate within 2-3 days. In order to facilitate storage and transportation, the moisture content needs to be reduced to less than 14% as soon as possible.
Dried cassava can be obtained by washing the fresh cassava roots with sediment, peeling or peeling them, cutting them into thin slices by machine, and exposing them to the sun on a cement floor for 2 to 3 days until the moisture content is reduced to less than 14%.
Crush dried cassava to obtain cassava root meal (cassava root meal), also referred to as cassava root meal (cassava root meal). The main component of dried cassava is starch, and the starch content of peeled sweet dried cassava is 81% to 88%.
Dried cassava is the most basic cassava processed product and is produced in large quantities in Thailand, Malaysia, Indonesia and Africa.
2. Cassava peel
The starch content of cassava peel is only 16%, the content of crude ash and crude fiber is high, and the content of crude protein is low. The cyanide content in cassava peel is much higher than that in cassava pulp, making it suitable for animal roughage.
3. Cassava residue pulp
Cassava residue is a by-product of cassava processing for starch or ethanol. If the crude protein content is not taken into consideration, referring to the American roughage quality evaluation index [Relative Feed Value (RFV)], cassava starch residue belongs to the special-grade roughage, while cassava alcohol residue belongs to the fifth-grade roughage.
The moisture content of fresh cassava starch residue is as high as 60% to 70%, and physical sedimentation or pressing methods are usually used to reduce the moisture content.
4. Cassava leaves
Cassava leaves are a by-product after harvesting cassava roots, accounting for 10% to 40% of the weight of the above-ground parts of the plant.
The dry matter content of fresh cassava leaves is 20% to 30%, and the crude protein content of dried cassava leaves is 15% to 30%. The amino acid content of cassava leaves is similar to that of alfalfa, making it a good protein feed.

I have an alcohol factory. Currently, we use cassava fermentation to produce fuel ethanol. The yield of the cassava residue is not high. I want to process the cassava residue into feed pellets. Is this feasible?
Recycling and utilizing cassava residue is a necessary condition for alcohol plants to reduce production costs and improve competitiveness. Therefore, it is highly recommended that your company develop cassava residue fermented feed. While solving the problem of cassava residue disposal, it turns waste into treasure and becomes a feed product that can produce more objective economic benefits.
Here, we provide you with an example of our cassava residue fermented feed pellet production line project in China for reference:
1. Process design
The cassava pellets production project plan is designed based on the fermented feed process requirements. Basic process flow:
Fermentation raw materials such as cassava residue are first mixed and proportioned through the ingredient mixing system, and the moisture content after mixing is controlled at 60%;
Then it is transported to the aerobic fermentation system for biological fermentation and degradation in a closed aerobic fermentation tank. The temperature is controlled at 37°C. The fermentation cycle is 2 days according to the product requirements. After fermentation, the moisture is controlled at 40% and connected to an anaerobic bag.
This project uses a cassava pellet making machine plant with a daily production capacity of 10t/h cassava residue fermented feed pellets, and the feed pellet mill used is SZLH250. The final pellet feed product of this cassava pellet machine line has a total acid content of 10% and a microbial colony population of 1.0*109CFU/g.
(1) Ingredient mixing system
According to the moisture content and crude fiber content of cassava residue from the customer of this project.
According to the requirements of aerobic fermentation moisture, carbon-nitrogen ratio, pH and other fermentation conditions, as well as product nutritional goals, a certain proportion of soybean meal, bran and microbial fermentation agents are added to the cassava residue to adjust the carbon-nitrogen ratio, nutrients, particle size and pores of the material. rate, moisture, etc., in order to promote fermentation and improve fermentation quality.
For cassava residue with a moisture content of about 70%, the shaftless screw conveyor technology equipment is used to solve the problems of leakage, sticking and blockage in conveying high-humidity and viscous materials;
Soybean meal and bran adopt batching bin storage, bucket lifting, and spiral discharge and conveying technologies. The technology is mature and the equipment is reliable. A mechanical arch breaking mechanism is set up for the batching bin, which solves the problem of arching when unloading materials with small specific gravity. ;
A liquid adding device is set up according to the fermentation needs, which can not only adjust the fermentation water, but also add fermentation bacteria as needed.
All fermentation raw materials are proportioned through computer control, and then transported to a solid-liquid continuous mixer suitable for high-humidity and viscous materials for mixing. After stirring evenly, they are transported to the next link.
(2) Aerobic fermentation system
The design adopts closed aerobic fermentation reaction technology. The entire fermentation process is completed in the reactor. It has a compact structure, small footprint, high degree of automation, energy saving and environmental protection. The reactor consists of a tank, transmission system, stirring system, aeration system, unloading system, exhaust gas centralized treatment system and control system.
The moisture content of the stirred fermentation raw materials is 60%. The bucket elevator is designed to transport the high-humidity materials to the aerobic fermentation reactor. After regular stirring and aeration, biological fermentation is carried out internally.
The fermented materials are transported from the bottom It is discharged from the discharge port and output through the screw conveyor, realizing harmless treatment and resource utilization.
(3) Fermentation equipment
The biological fermentation processing technology is complete, advanced and reasonable; the overall layout is smooth and compact, saving space as much as possible and reducing civil construction investment;
The equipment system has high reliability, low energy consumption, and saves operating costs; the operation of each equipment is simple and easy to master, with a high degree of automation, reducing the number of workers;
The front line is versatile and flexible in production, and can produce a variety of feed products.
Mixing and batching system: In view of the high humidity characteristics of cassava residue, it adopts shaftless screw conveying, which is stable and reliable;
Using single-chip microcomputer control, continuous batching and metering, high production efficiency; equipped with a liquid addition system, which can add fermentation bacteria and trace elements, etc., making the production process more flexible.
Aerobic fermentation system: Using closed aerobic fermentation process equipment, through reasonable design and regulation of temperature, oxygen and other parameters, the efficiency of factory production of cassava residue treatment can be achieved, with a high degree of automation, a small footprint, and no exhaust gas The treatment effect is good, the project investment is reduced, and the operating cost is reduced.
2. Economic benefit analysis
The comprehensive cost of the cassava residue pellet feed products produced by this project is around 2,000 RMB, which will have a certain price advantage and considerable profit margins. Based on the customer's current production scale, which produces 10 tons of cassava residue fermented pellet feed every day, and based on 330 working days per year, its annual output will reach 3,300 tons.
Based on the annual production of 3,300 tons of cassava fermented pellet feed and the selling price of each ton of feed at 2,500 RMB, the new annual output value will reach 8.25 million RMB and the net profit will be 1.65 million RMB.
If this customer puts all the cassava residue obtained from ethanol production into the production of cassava residue pellet feed (based on the production of 0.35 tons of cassava residue per ton of alcohol and an annual output of 150,000 tons of alcohol, the annual output of cassava residue is 52,500 tons), it will create an annual economic benefit of 1.3125 billion, and the net profit will reach 26.25 million RMB.
It can be seen that for this Chinese customer, the fermentation of cassava residue to produce feed products will also open up a new sustainable development direction for the customer company, which is of great significance to the non-grain feed resources that are increasingly valued.

Can cassava be used directly to feed animals?
In some places, cassava is fed directly to animals, but this is becoming increasingly rare as more and more feed processors adopt the cassava pelleting process. The reason why pelleting has become the mainstream process in the feed industry has been verified countless times.
In actual production applications, there are three main processing methods for the application of cassava in livestock and poultry feed, and their utilization methods are as follows:
1.Direct application
This method is to add fresh cassava residue directly to energy protein feed to make compound feed. However, fresh cassava residue has a high moisture content, about 70% to 80%, and is not suitable for storage, especially in summer. It may go bad in a very short period of time.
Such cassava residue will be harmful to animals. Cause very serious consequences. Not only that, fresh cassava residue has a high crude fiber content, poor taste and is not easy to digest, which can easily lead to low feed intake of livestock and poultry, or even refusal to eat in severe cases.
2. Drying and granulation – using cassava pellet making machine
This method is to dry the cassava residue into particles through a certain processing method and then use it as energy feed or roughage. Although this greatly reduced the moisture content in the cassava residue and solved the problem that the cassava residue was not suitable for storage, it still failed to solve the problem of high crude fiber content and good palatability of the cassava residue.
3. Biological fermentation – using cassava pellet making machine
The difference between this method and the second method lies in the fermentation process, but both include a granulation process.
This method is to add microorganisms to cassava residue to make fermented feed. The physical and chemical properties of the cassava residue treated in this way will change, and the crude fiber contained in it can also be degraded into small molecular substances such as monosaccharides, disaccharides, and amino acids that are easily digested and absorbed by animals, thereby improving the digestion of the feed. The rate has increased.
At the same time, during the processing of cassava residue, a large amount of nutritious microbial proteins and other useful metabolites may be produced and accumulated, such as organic acids, alcohols, aldehydes, esters, vitamins, trace elements, etc.
These substances can It makes the feed softer and fragrant, and a variety of digestive enzymes and growth-promoting factors can enhance the animal's disease resistance and promote the growth and development of the animal. Some metabolites can even extend the shelf life of the feed and play a preservative role in the feed.
At present, the second and third methods are mainly used in cassava pellet feed processing. If you want to know more about the cassava pellet processing technology, contact us to get the best cassava pellet machine system plan and quotation.

If my raw material is cassava residue, what should I pay attention to when using it as feed?
The following points should be noted when using cassava residue as feed:
Problems with sealing and preservation of cassava residue. Fresh cassava residue has high moisture content and is prone to mold and deterioration. It should be sealed and stored in time to avoid deterioration and animal poisoning.
Nutritional balance of feed. Since cassava residue has the disadvantage of unbalanced amino acid composition, high-quality protein feed or synthetic lysine and methionine should be added during processing to balance the feed amino acids.
Problems with feed amount and feeding time. Due to the high content of fibrous substances and cyanogenic glycosides in cassava residue, the feeding amount needs to be strictly controlled to avoid causing hydrocyanic acid poisoning. At the same time, cassava residue is not suitable for feeding young animals and the feeding time needs to be controlled.
Whether you want to process tapioca residue pellet, cassava meal animal feed, cassava peel as animal feed, cassava leaf meal for broiler, tapioca cattle feed, cassava feeds for pigs, our tapioca pellet mills and feed pellet system equipment can meet your needs, feel free to contact Richi Machinery—— top quality cassava pellet making machine and cassava feed mill equipment manufacturer!

Why does the Philippines use cassava in large quantities as a raw material for feed pellets?
As a result, the use of cassava in feed in the Philippines has been steadily increasing in recent years, partly because of the gradual shortage of corn, a traditional dietary energy source, and to a large extent due to the price advantage of cassava Caused by.
In the Philippines, the commercial production of cassava flour has a long history in production and utilization, and it has been possible to provide cassava as a relatively cheap commercial feed to the livestock industry. Some commercial pig farms have also used cassava flour and cassava pellets in grow-finishing and lactation feeds.
For the obvious reason of increasing livestock and poultry production costs the Philippines recognizes the need and opportunity to support the commercial production of cassava as livestock feed. Here are some considerations:
Increased use of cassava in animal feed: The livestock and poultry breeding industry in the Philippines is developing rapidly, but the supply of corn is insufficient and the price is high, which shows that there is a good prospect for increasing the use of cassava in feed. It is estimated that by the end of 2030, the portion of total cassava production used as animal feed will increase from 5-20% last year to 50-90%.
Improvement of technology: The Philippine Root Crops Research and Training Center and its collaborating institutions have been conducting research on root crops. It is unanimously agreed that there is now a large amount of technology and information that is enough to push the production of root crops to a higher level. These technologies include the improvement of varieties, the application of modern equipment and processing machinery, and the development of sales channels.
The area of prime farmland continues to shrink: An average of about 8,000 hectares of prime farmland are converted to other uses every year, which will encourage people to use areas of poorer quality. Root crops are relatively tolerant of adverse agricultural climates and therefore have an absolute advantage in such conditions.
In the Philippines, a stable market for cassava as livestock and poultry feed can promote its production. The Philippines is capable of producing commercial quantities of cassava, but it needs assurances of sales.

What is the difference in the amount of cassava added to pig feed pellets in Thailand, Vietnam, the Philippines and China?
After the financial crisis broke out in Thailand in 1997, the proportion of cassava added to Thai pig feed began to increase significantly. High-quality cassava chips can completely replace broken rice or corn in the diet of growing and finishing pigs. The recommended dosage of cassava in Thai pig diets is: 10%-20% for suckling piglets; 20%-40% for growing pigs; 40%-80% for fattening pigs; and 60% for sows.
The dosage of cassava in the Philippines is slightly conservative. In the diet of growing and finishing pigs, 20%-40% is the commonly used amount of dried cassava and has been proven to be a safe addition.
In Vietnam, dried cassava is commonly used in pigs, with a large proportion (50%-70%) added to the diet of growing pigs. When supplemented with 10% casein, the added amount can reach more than 80%.
In China, based on the practical experience of people in various places, the recommended dosage of cassava in pig diets is: small pigs (20-35kg), 40%; medium pigs (35-60kg), 40%; large pigs (60-90kg) , 45%, but all recommend supplementing multivitamins and methionine.
In addition, in terms of growth performance and economic benefits, cassava can replace 55% of corn in domestic goose diets. Cassava can completely replace corn in ruminant concentrates and aquatic feeds without adverse effects.

What is the proportion of cassava added to Thailand poultry feed?
| | |
| --- | --- |
| Poultry type | Content(%) |
| Broilers | 25-30 |
| Layers | 40-45 |
| Duck | 40-50 |
In Thailand poultry diets, cassava can completely replace corn, but its content in the diet does not exceed 50%.

What are the economic benefits of tapioca residue pellet as animal feed?
First of all, cassava alcohol residue is the waste leftover from cassava in the process of producing alcohol. There is a large output every year. If it is discarded directly, it will not only waste resources but also pollute the environment. Using cassava alcohol residue as feed raw material can also alleviate the problem of feed shortage, reduce feed costs, improve breeding efficiency, and can also bring positive economic benefits to farmers and feed companies.
Secondly, the nutritional value of cassava alcohol residue is not as high as that of conventional feed, and it requires later processing, but the processing method is immature and not very popular. After processing and fermentation, the nutritional value has improved, but there are still some problems with the amino acid balance, and synthetic amino acids need to be added.
Third, as a new feed resource, cassava alcohol residue can be valued. it needs the support of national policies and attaches great importance to the development of specialty agriculture.
Due to the shortage of other conventional feed resources in the market, the intervention of new feed raw materials is needed to alleviate. As society with the advancement of science and technology, the feed production and processing technology is also constantly improving.
Cassava alcohol residue is mainly grown in tropical and subtropical areas, so it has a certain locality, and transportation costs must be considered in non-tropical areas. In addition, as a new feed resource, consumers have low trust in it, so some effort is needed in the promotion of new raw materials in this aspect.

Start your cassava pellets production business
Compared with corn, straw and other agricultural products, cassava has huge utilization potential and has very broad application prospects. Using cassava as feed material and converting it into more valuable edible products through animals with relatively less pollution is one of the more effective measures to utilize cassava at present.
Cassava is a cost-effective raw material for the development of feed resources. Therefore, in countries with large cassava production, vigorous development of tapioca cattle feed, tapioca animal feed, cassava for chicken feed, cassava feeds for pigs has unique conditions.
If you come from a country rich in cassava resources, you can try to learn more about the processing business of cassava pellet feed, try to understand the technology of cassava pellet machines and cassava pellet production lines, understand the prospects of cassava pellets, and understand the future of the feed processing field! Any questions, feel free to contact Richi Machinery for details.
As a professional cassava pellet making machine manufacturer and a complete feed mill or biomass pellet plant solution provider for cassava pellet production lines, we can help you solve the entire process from design and manufacturing to equipment installation and debugging.
LEAVE YOUR NEEDS
Keeping in touch with us is an effective way to solve all your problems. If you have any needs or questions, please leave your contact information, then RICHI technical consultants will send design, quotation, videos to your mailbox. You can also contact us directly via WhatsApp: +86 13838389622