---
Aqua Feed Mill
Equipment
Whether in traditional markets in China and Asia, or emerging markets in Latin America and Africa, Richi Machinery has extensive experience in aqua feed mill equipment construction solutions.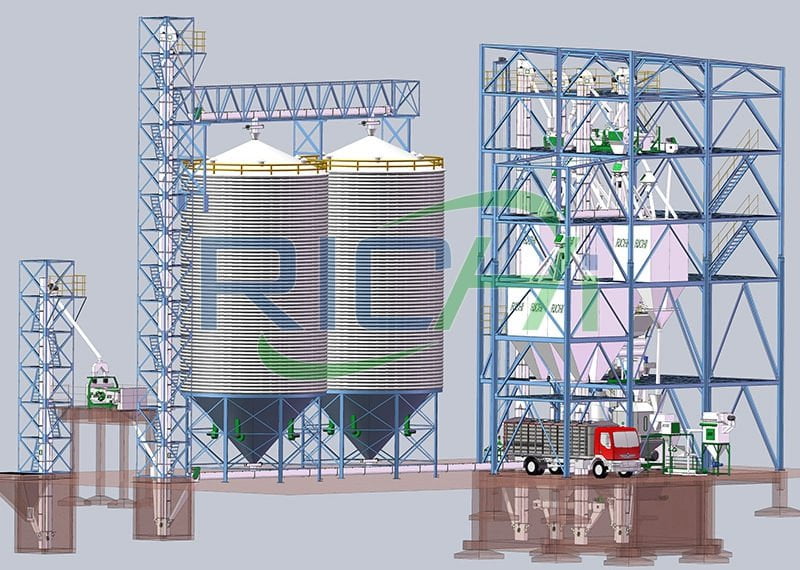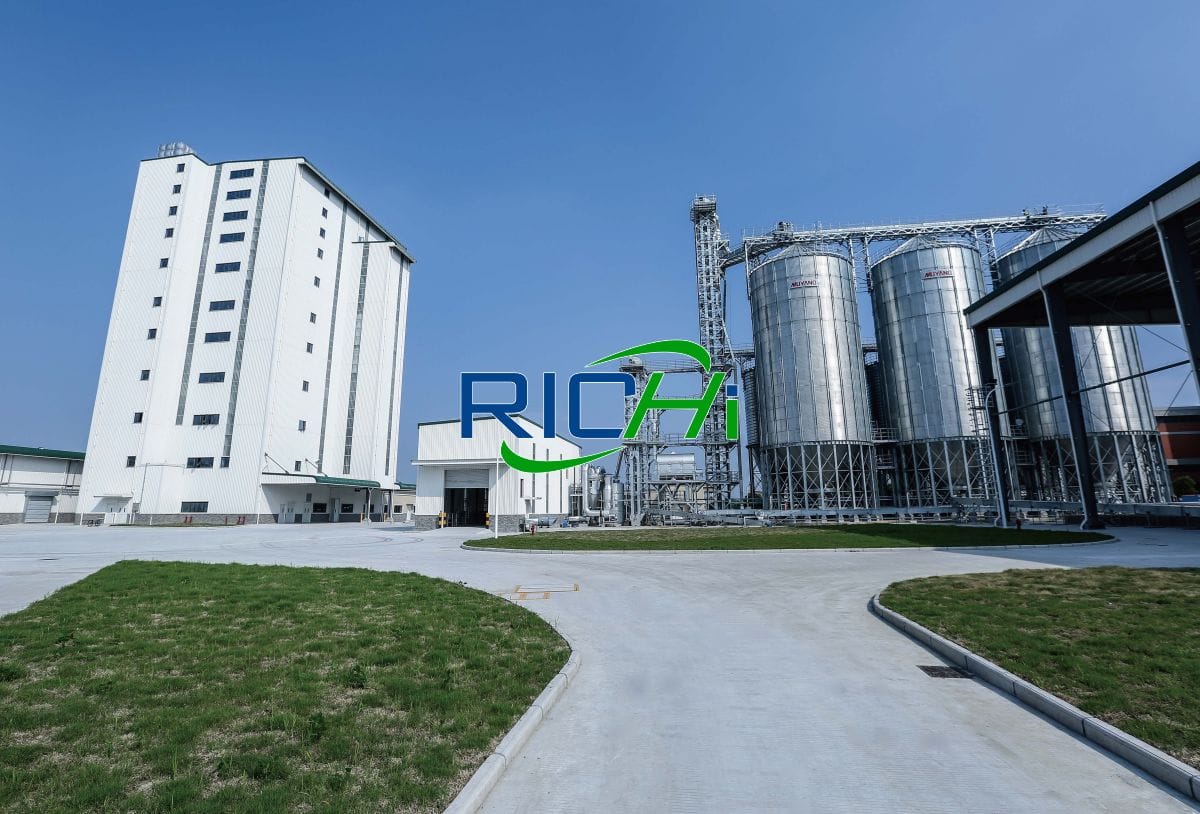 Aqua Feed Mill Equipment
How to choose high-quality, low-cost high-grade fish feed, high-grade shrimp feed, crab feed, aqua feed mill technology solutions? How to make the conditioner better control the maturity of the feed? How to choose suitable crushing equipment to improve crushing efficiency and reduce energy consumption? How to control the sinking and floating characteristics of the extruded material more accurately?
Richi Machinery helps customers improve the efficiency and sustainability of aquafeed production through continuous technological innovations in aquafeed extrusion, pelleting systems, drying and spraying systems, research and application of different raw materials and the growth performance of aquatic species.
Equipment To Start Aqua Feed Mill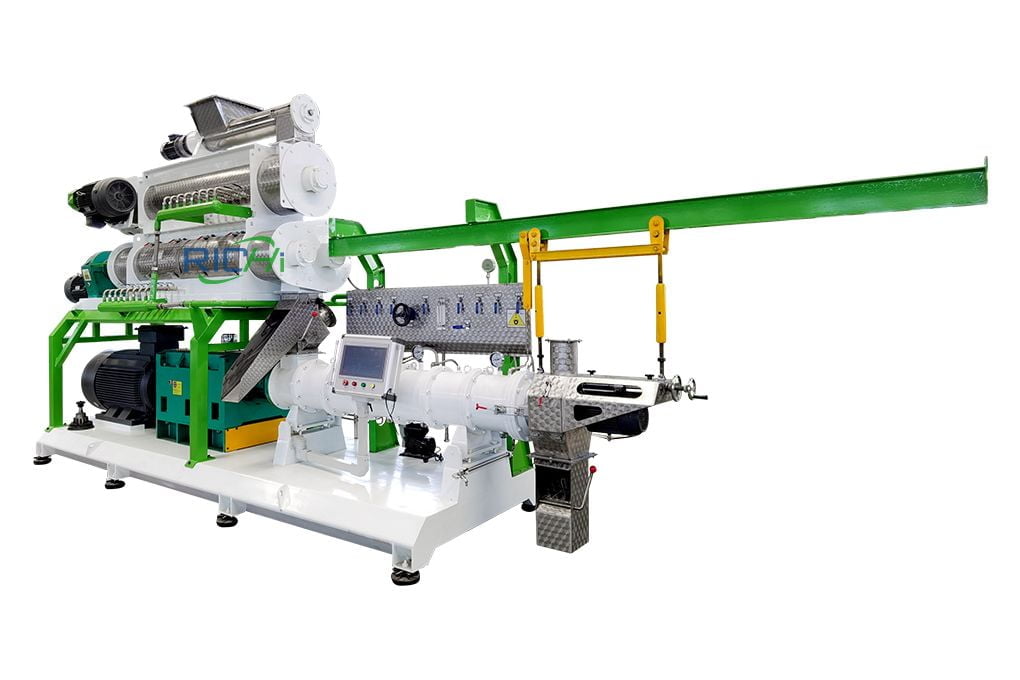 Richi Machinery focuses on the extrusion equipment of twin screw extruder machine and single screw floating fish feed extruder machine, on the basis of which, we have developed over 40 models of machines in 5 series which are assorted into high , medium and low level to fully satisfy the customer's production demand for various tons and types of floating fish feed.
Main Parameters
Capacity: 0.03-12T/H (Single Machine)
Power: 6-355kw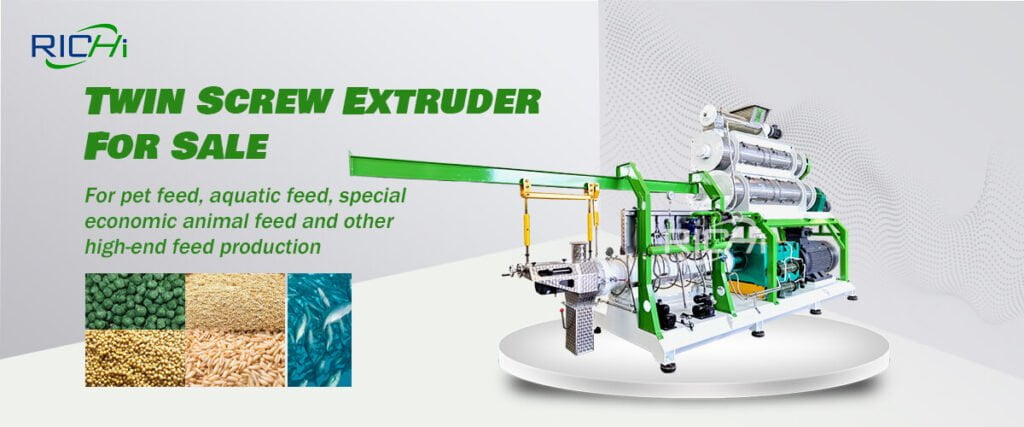 With the expansion of the application field of twin screw extruder machine, twin screw extruder have been widely used in the production of special feeds such as pet feed, aquatic feed, special economic animal feed and young animal lactation feed.
Main Parameters
Capacity: 1.5-12T/H (Single Machine)
Power: 75-355kw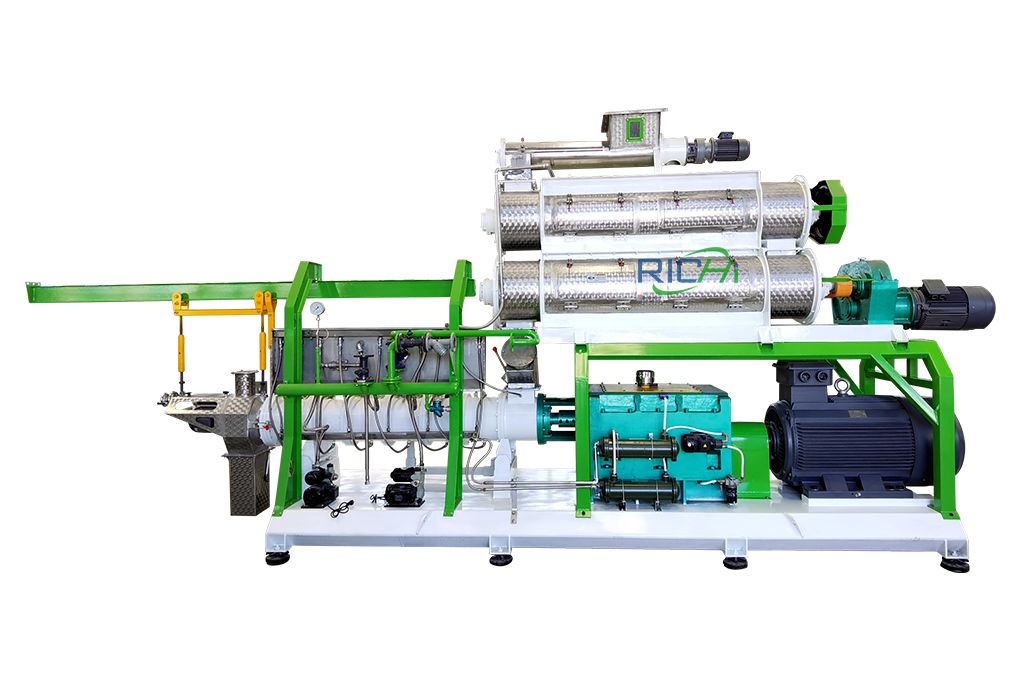 The fish feed extruder machine is mainly used for the production and processing of various floating, sinking and slow-sinking aquatic feeds. Through technological innovation, the fish feed extruder has effectively solved the problems encountered in the production of low-starch formula, improved the feed intake and digestion utilization rate of aquatic animals, and improved the growth performance and quality of aquatic animals.
Main Parameters
Capacity: 0.03-12T/H
Final Pellet: 6-355kw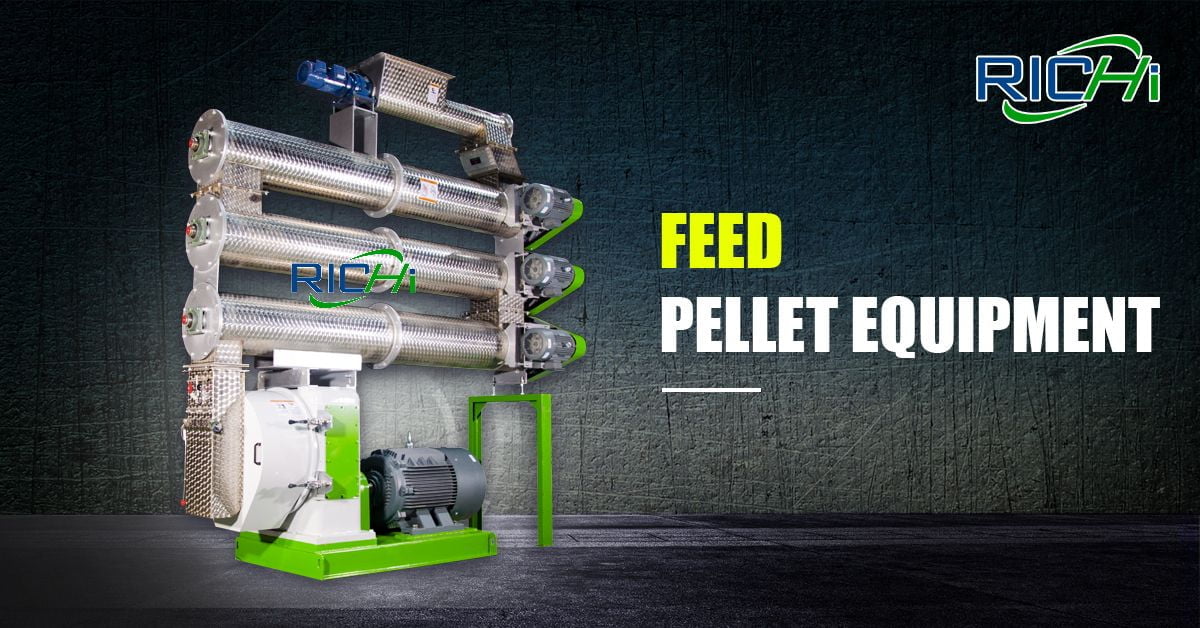 Sinking fish feed machine is specially designed for processing sinking fish feed. A new type of conditioner has been equipped to make the final feed maturing degree and uniformity better than the traditional ways. The self-adjusting constant gap cutting system ensures the appearance quality of the products, solving the appearance quality problems caused by cutter abrasion.
Main Parameters
Capacity: 0.6-27T/H (Single Machine)
Final Pellet: 2-6mm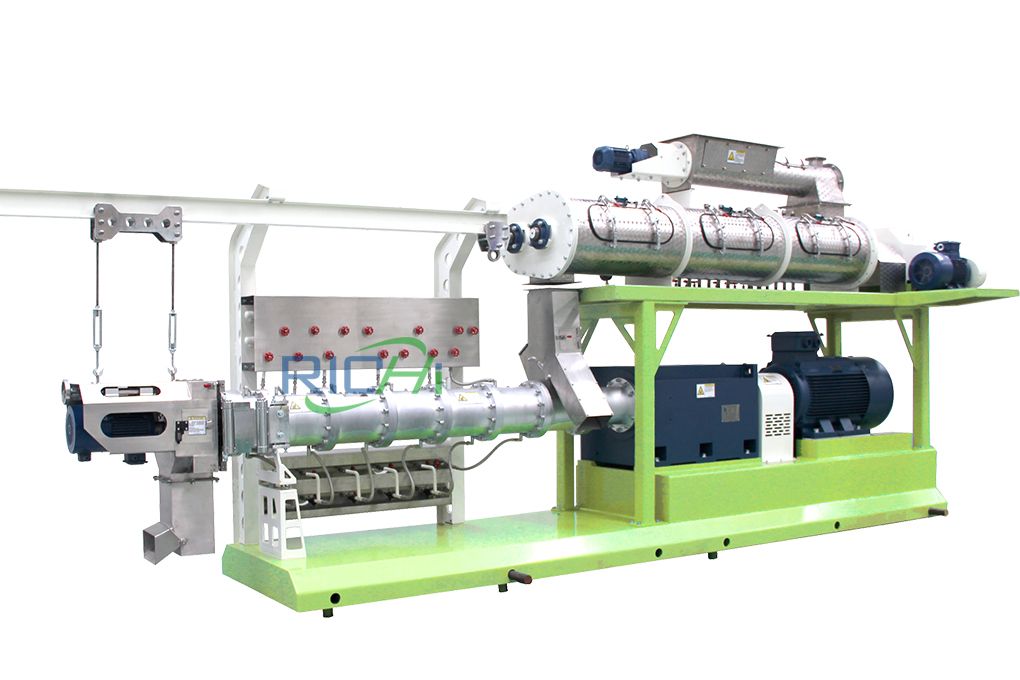 Floating fish feed making machine is mainly used for the production and processing of various floating aquatic feeds. It can meet the needs of various customers such as 0.6mm die hole floatability and 0.8mm die hole sinkability small particles, low starch formula, high protein and high fat California perch, and large particle size grouper.
Main Parameters
Capacity: 1-12T/H (Single Machine)
Power: 75-355kw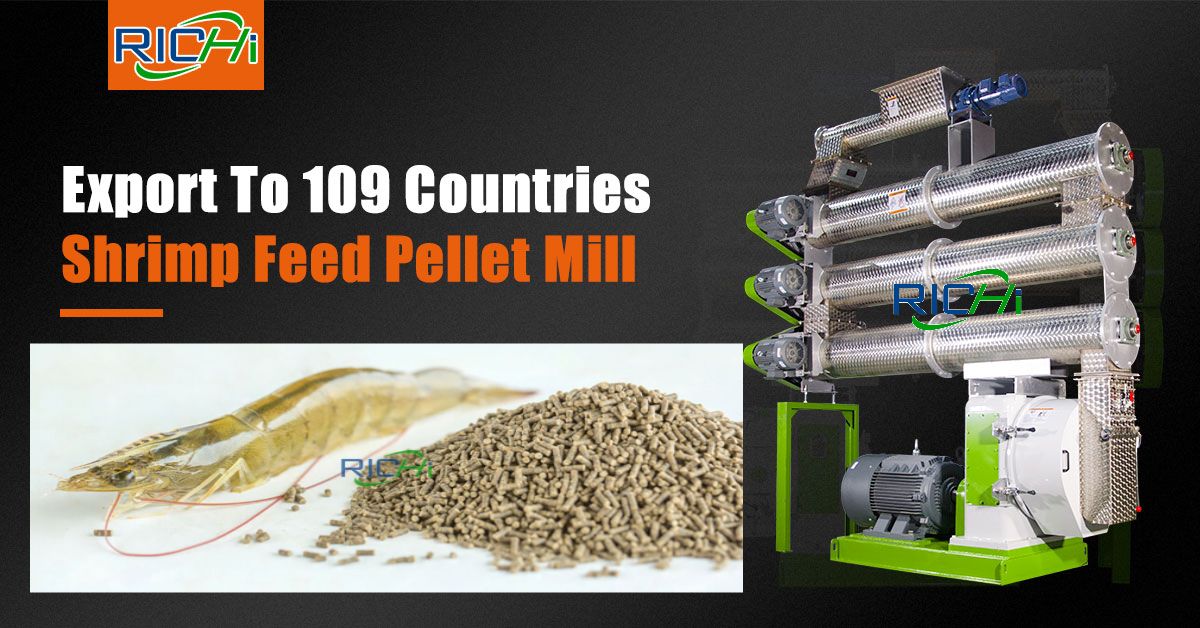 Shrimp Feed Pellet Machine
Produce both sinking and floating shrimp feed. Service time of the die with hole diameter Ø1.8mm is up to 8500t, with continuous production of 2500h and output of over 4.5t. Three-layer jacket insulation conditioner and double-shaft differential conditioner. Optional hygienic conditioner, better maturing performance.
Main Parameters
Capacity: 0.1-6T/H (Single Machine)
Final Pellet: 1.2-2mm
Aqua Feed Mill Types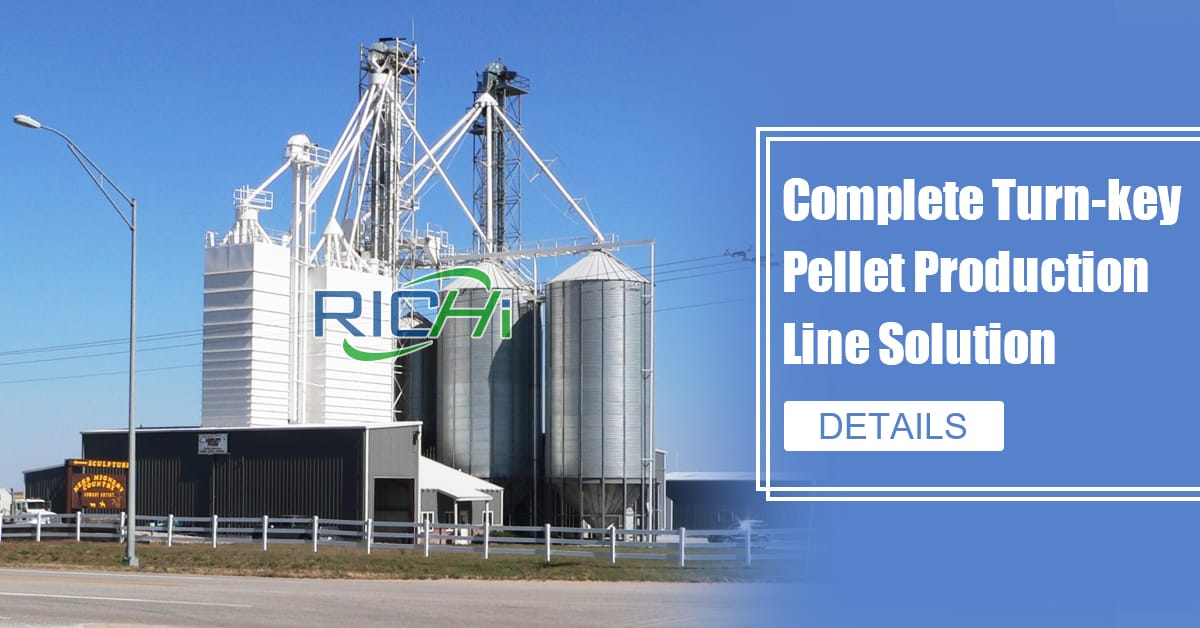 The floating fish feed mill solutions are complete compound feed system for producing extruded pellets with moderate protein and fat content for feeding float species such as tilapia, eels and catfish. The process can be customized for large, medium and small projects.
Capacity: 0.15-60 T/H
Final Pellet: 0.6-20 mm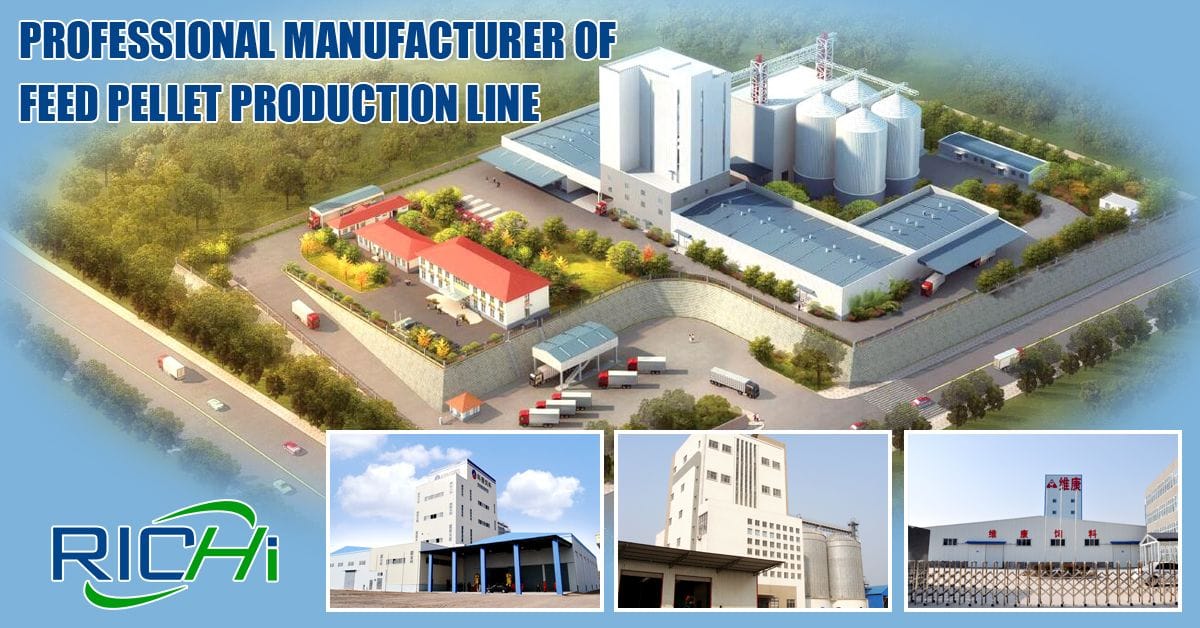 No matter what your formula is, no matter what your shrimp feed mill structure is, no matter what your process requirements are, through RICHI customized shrimp feed production line for you process, you will be able to process high-quality shrimp feed and obtain higher economic benefits.
Capacity: 1-40T/H
Pellet Size: 1.2-4 mm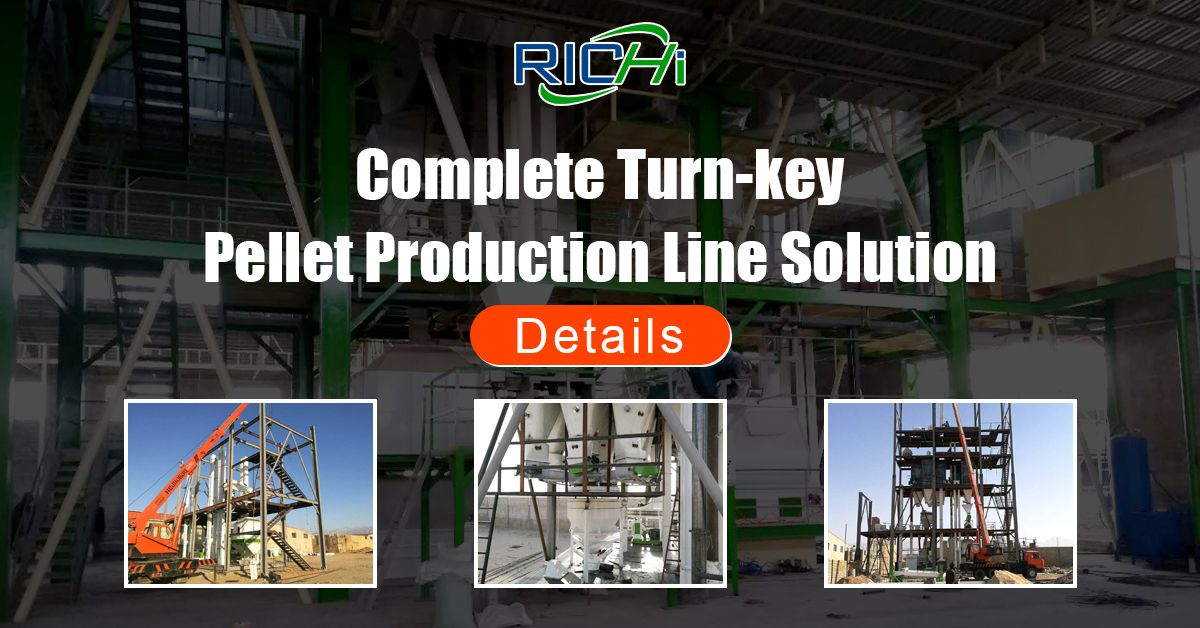 Richi Machinery has formed various kinds of sinking fish feed production plant equipment with relatively complete varieties, serialization, standardization. Our sinking fish feed machine manufacturing precision, quality stability and product performance are all at the international leading level.
Capacity: 0.6-60T/H
Final Pellet: 2-6mm
RICHI MACHINERY
RELATED AQUA FEED MILL CASES
No matter what kind of aqua feed you want to produce, RICHI can provide you suitable aqua feed mill production solutions.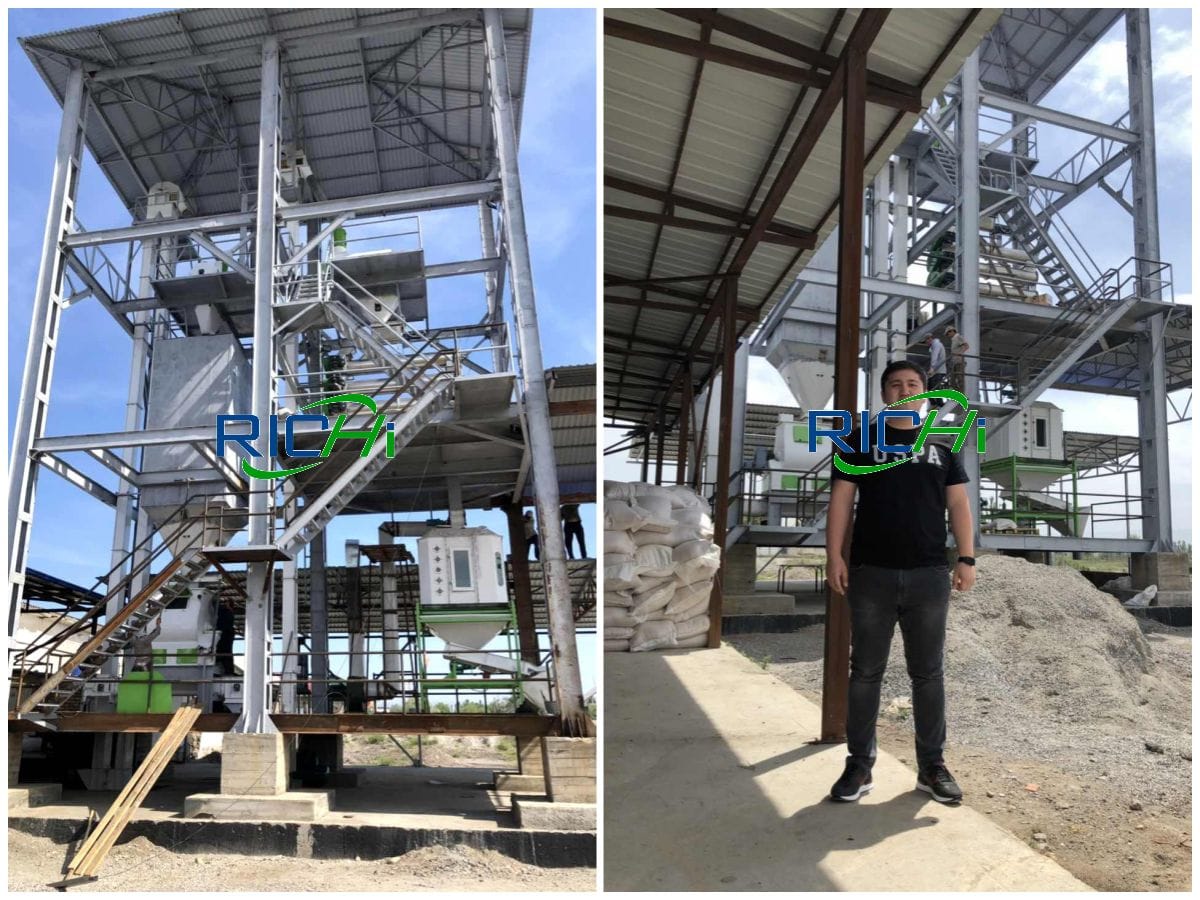 5T/H Sinking Fish Feed Plant In Uzbekistan
The customer is from Tashkent, Uzbekistan.This is his second cooperation with Richi Machinery. What he bought for the first time was a 3-5 tons per hour chicken feed plant, and this time he bought a complete set 5t/h sinking fish feed plant for his own large carp farm, making sinking fish food for ponds.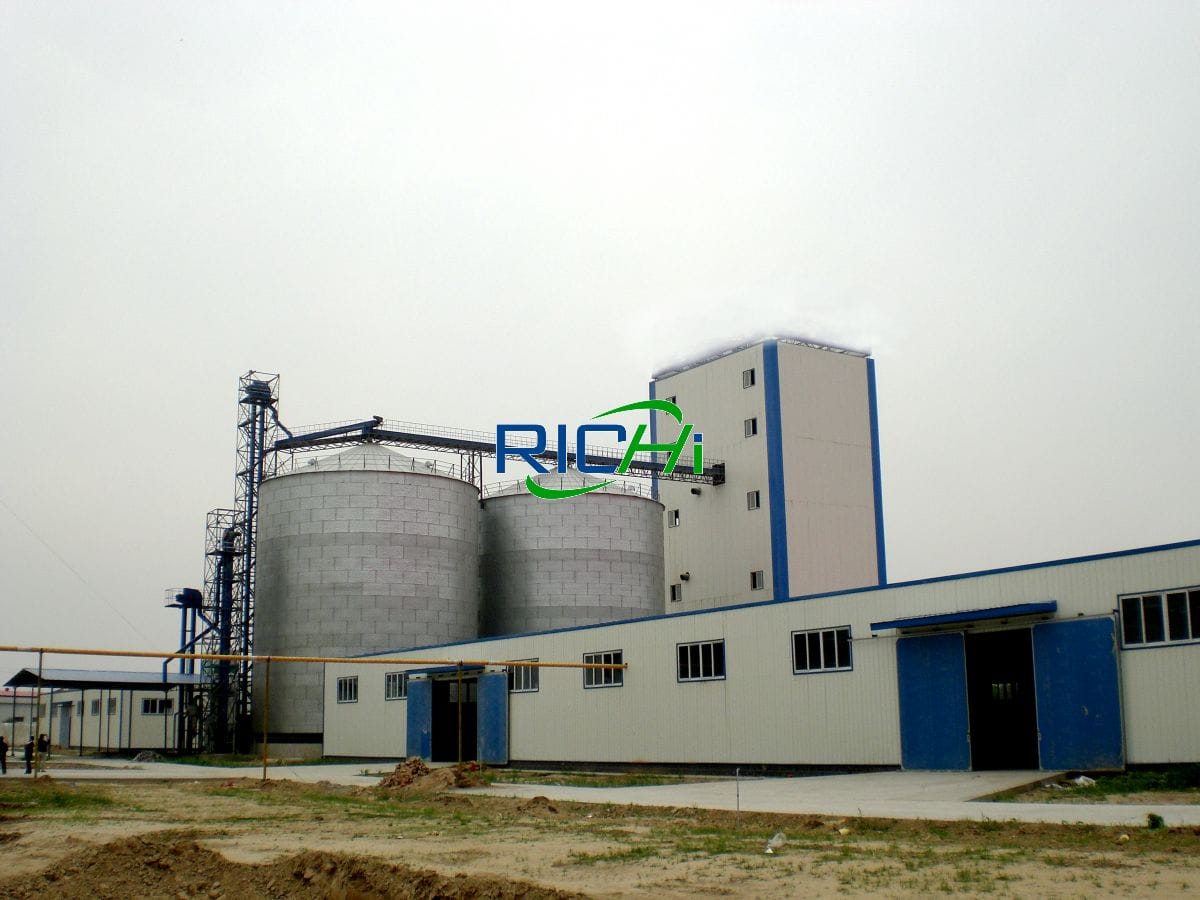 27-28T/H Fish Feed Mill Plant In China
This is a fish feed mill plant expansion project, it covers an area of ​​20163.3m² and a construction area of ​​32736.3m². The expansion fish feed plant project will increase the production of pellet feed and extruded feed, with an annual output of 90,000 tons of pellet feed and 20,000 tons of extruded feed.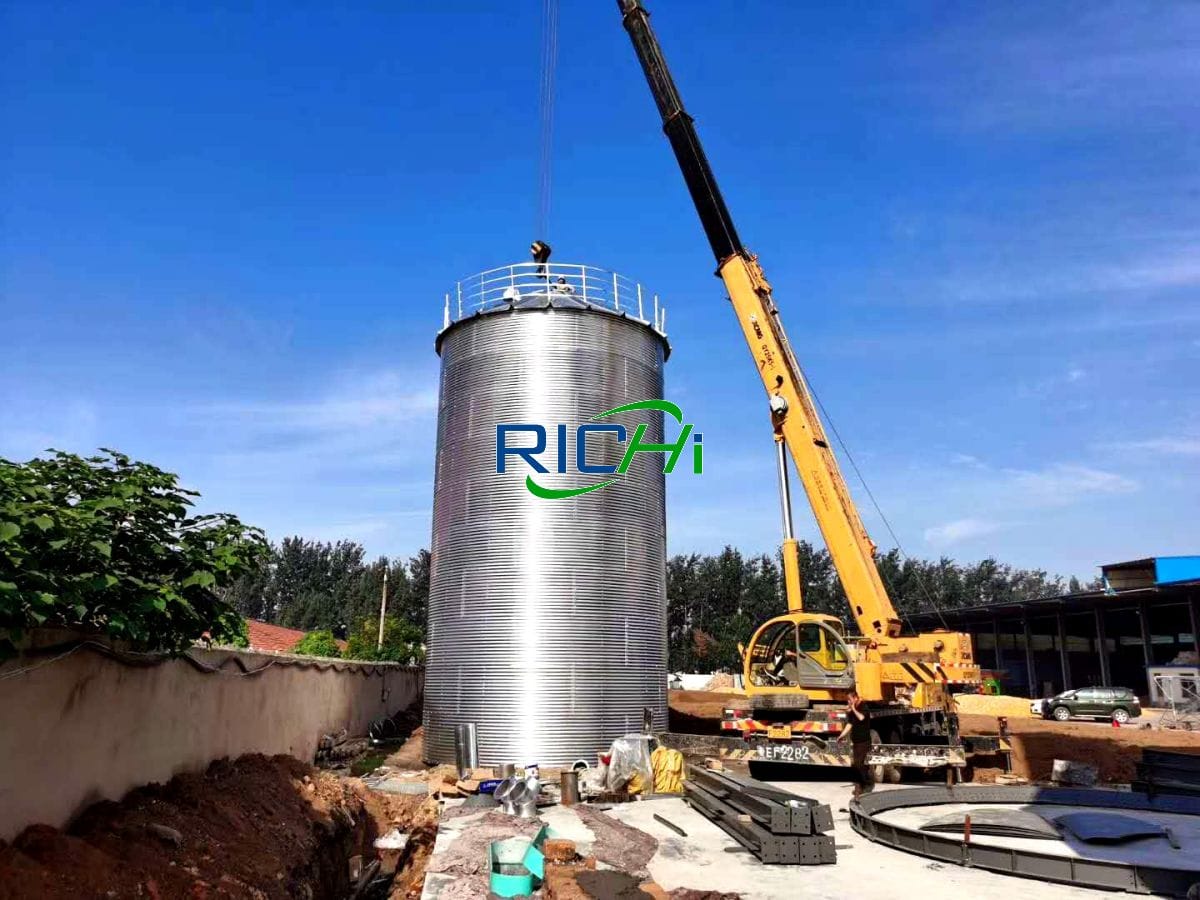 Ukraine 100-150KG Floating Fish Feed Plant
The Ukraine customer has his own fish ponds, and the establishment of this small capacity fish feed processing line is to "self-produce and self-use". This order was completed during the new crown epidemic, so the customer did not visit, so the negotiation and transaction were completed online.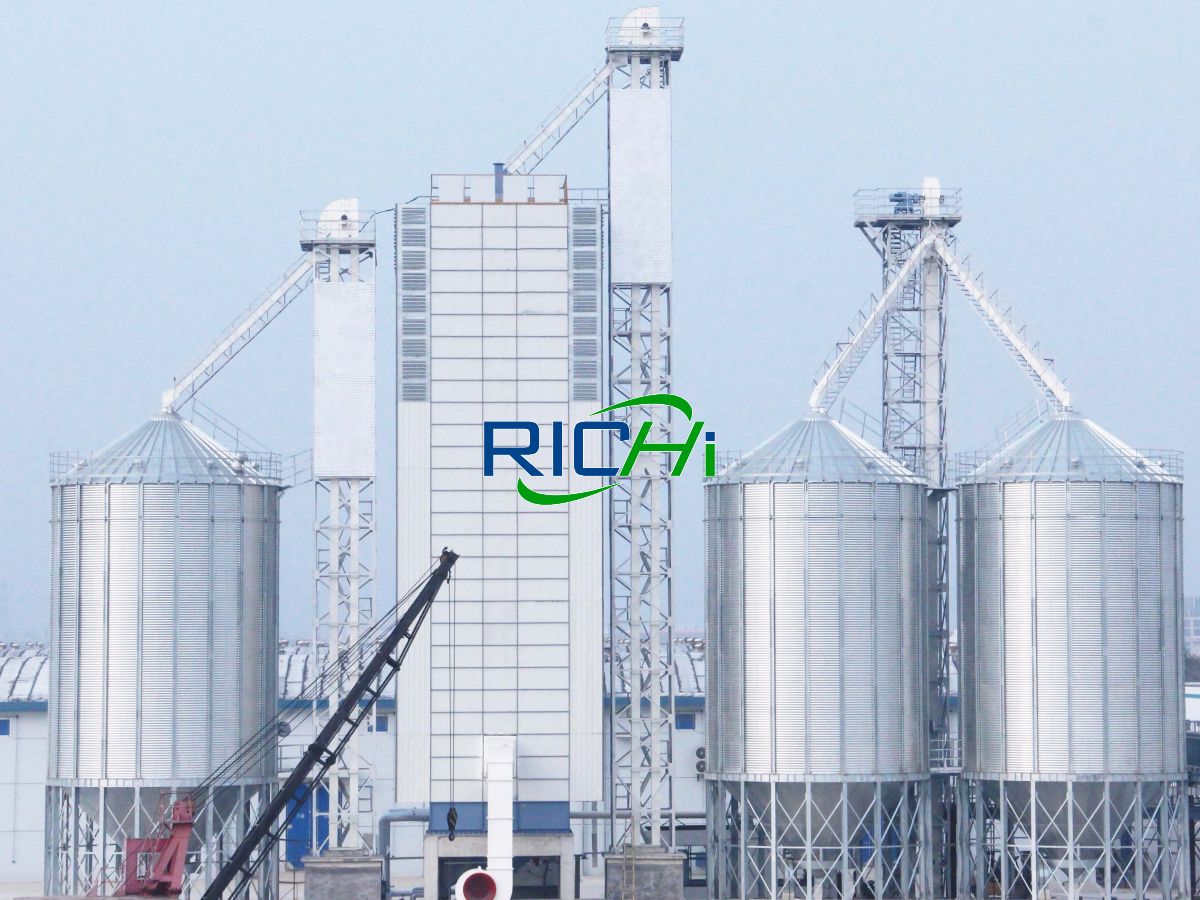 48TPH Fish Feed Mill Factory
The large fish feed mill factory for producing tilapia feed is designed with 3 fish feed processing lines, 2 extruded fish feed lines with an annual output of 30,000 tons and 1 fish pellet feed line with an annual output of 40,000 tons, with a total annual production capacity of 100,000 tons.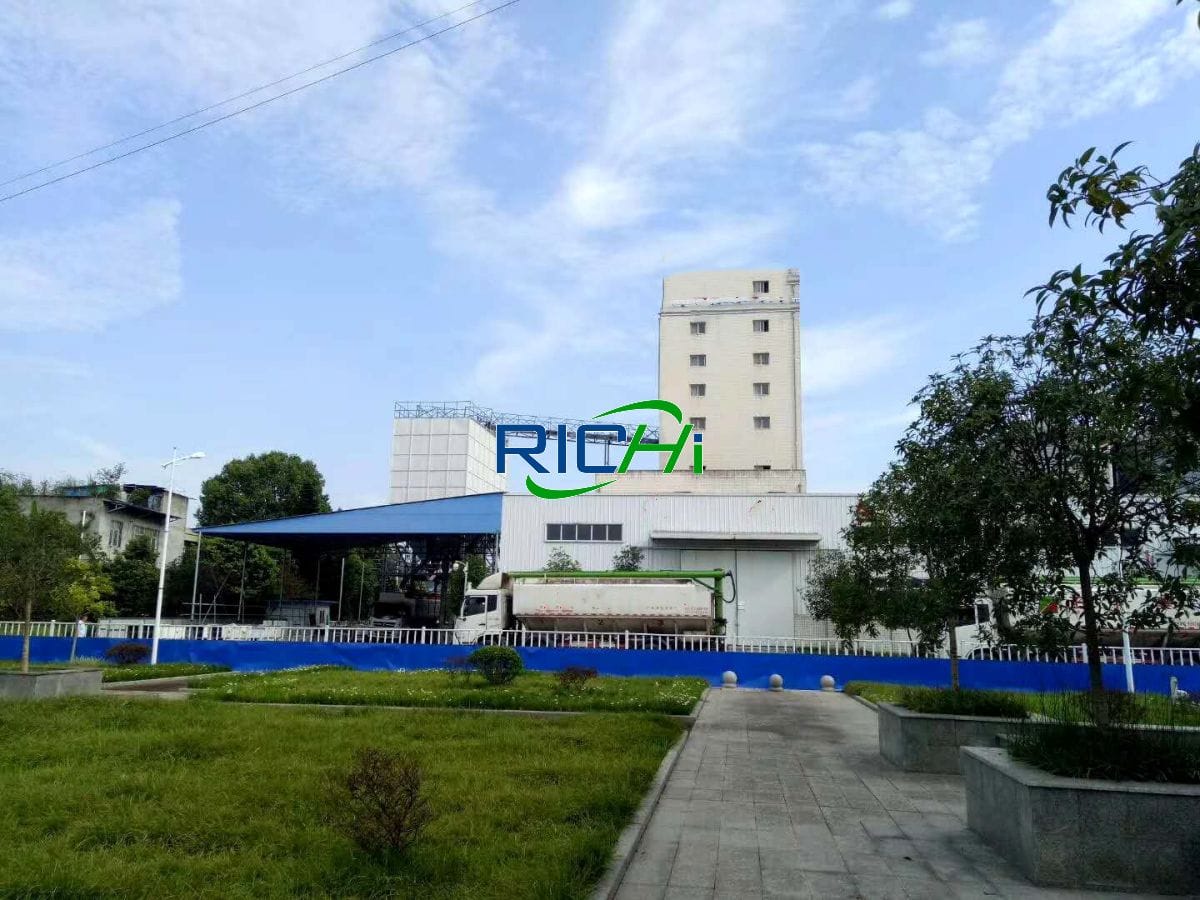 15T/H Aqua Feed Mill Plant
The customized 15t/h aqua compound feed mill project covers an area of ​​about 112.7 acres. It has newly built 6 aquatic feed production lines, including 2 crab shrimp feed production lines, 2 fish feed manufacturing units and 2 extruded fish feed processing lines.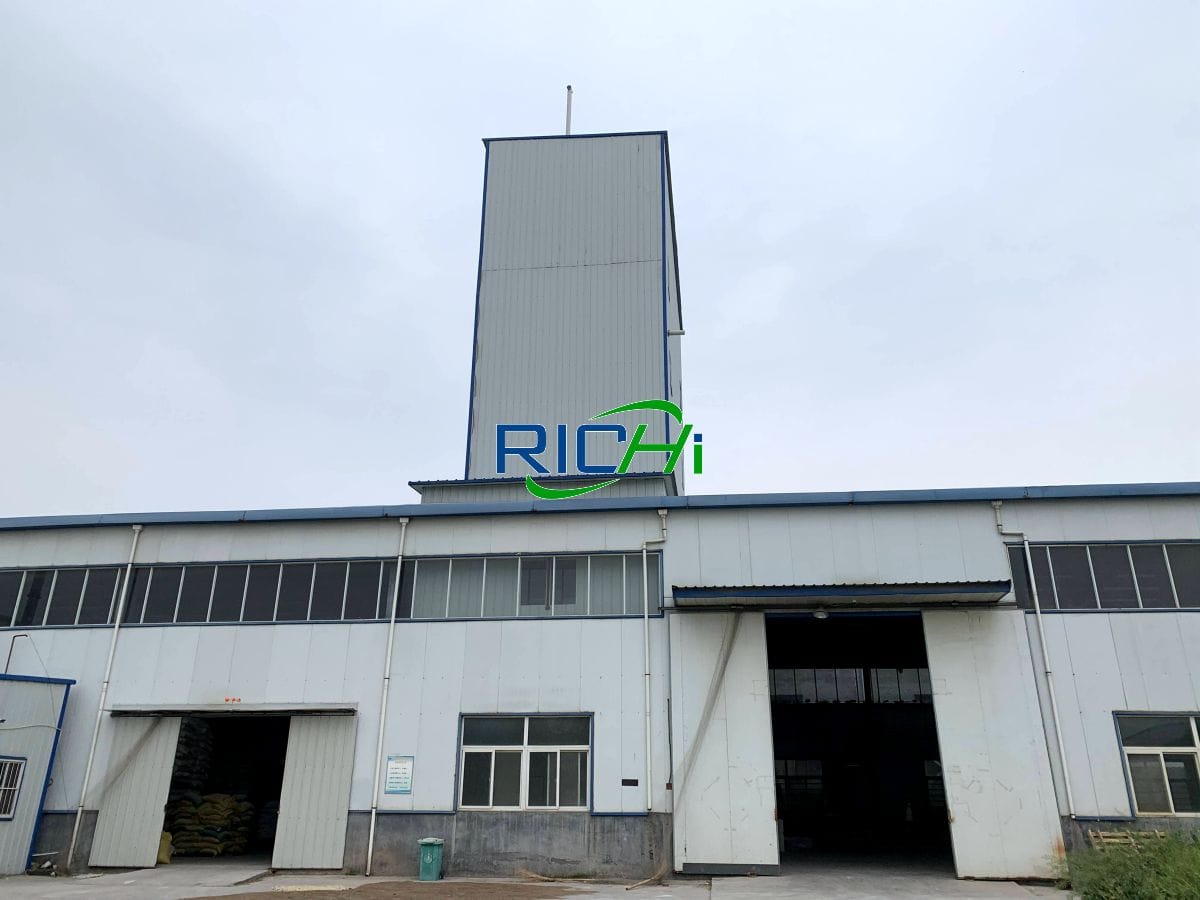 6-7TPH Fish Feed Mill
The 6-7t/h shrimp fish aqua feed plant project covers an area of ​​19999.08m² and plans to build two workshops with a construction area of ​​9111.4m². Using the existing office building and workshop of 5945.04m², two new fish shrimp compound feed production lines will be built.
RICHI MACHINERY
Auxiliary Equipment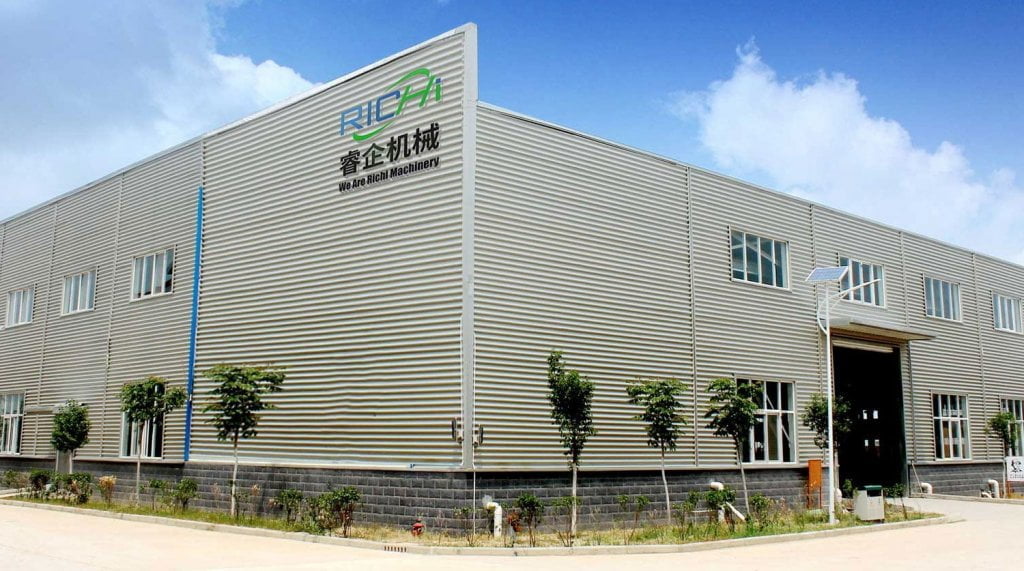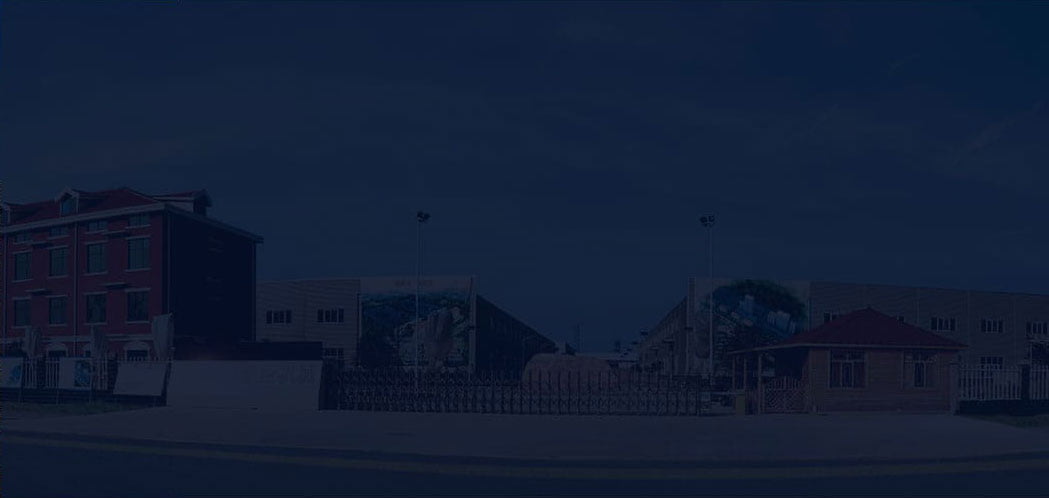 ABOUT US
Founded in 1995, Richi Machinery has been developing steadily and steadily in the field of pellet production. It is mainly engaged in the R&D and manufacturing of equipment required for industry projects such as feed, biomass energy, and organic fertilizer. It has gradually formed a complete R&D, production, sales and service system, provide technical solutions and supporting products. In the past 30 years of innovation and development, it has become an enterprise with both hardware and software strengths in China's domestic pellet machinery industry. The leading products cover more than 80 types of 3 major industrial modules: feed mill equipment, biomass pellet plant, and fertilizer granulation equipment.
RICHI SERVICE
Service Coverage
TAILOR-MADE
At Richi Machinery, we adhere to the one-to-one targeted design of high-quality solutions, and use the professional knowledge and full-cycle services of our account managers to help customers carry out project operations, and thoroughly solve customers' equipment procurement, operating cost accounting, operation management and after-sales service. In order to improve the profitability of customers and realize the sustainable development of the business.
EQUIPMENT MANUFACTURING AND TESTING
Advanced technology to produce excellent products. Through cooperation with excellent companies, we have introduced advanced production technology from different industries and global pellet plant control technology to RICHI, equipped with advanced processing equipment, and realized high-precision mechanical processing and assembly production processes, To provide you with pellet production line equipment that strive for excellence.
STANDARDIZE PACKAGING AND DELIVERY
After the production system completes the equipment production, the quality inspector strictly inspects the records item by item according to the quality inspection details to ensure the quality of each equipment to be installed. Before the equipment is packed and sent, the documentary specialist will check the packing list one by one to avoid the phenomenon of missed delivery. In equipment boxing and packaging, we adopt professional packaging and modular solutions to ensure the safe and non-destructive delivery of equipment.
INSTALLATION AND COMMISSIONING
According to customer needs, Richi Machinery installation engineers will guide the construction of site infrastructure, equipment installation and commissioning, and trial operation of the entire pellet production line. When the relevant project indicators meet the design standards, the customer will sign the project and pass the acceptance. Richi Machinery also provides comprehensive and systematic training for the technical staff of each user to better serve the needs of customers' projects.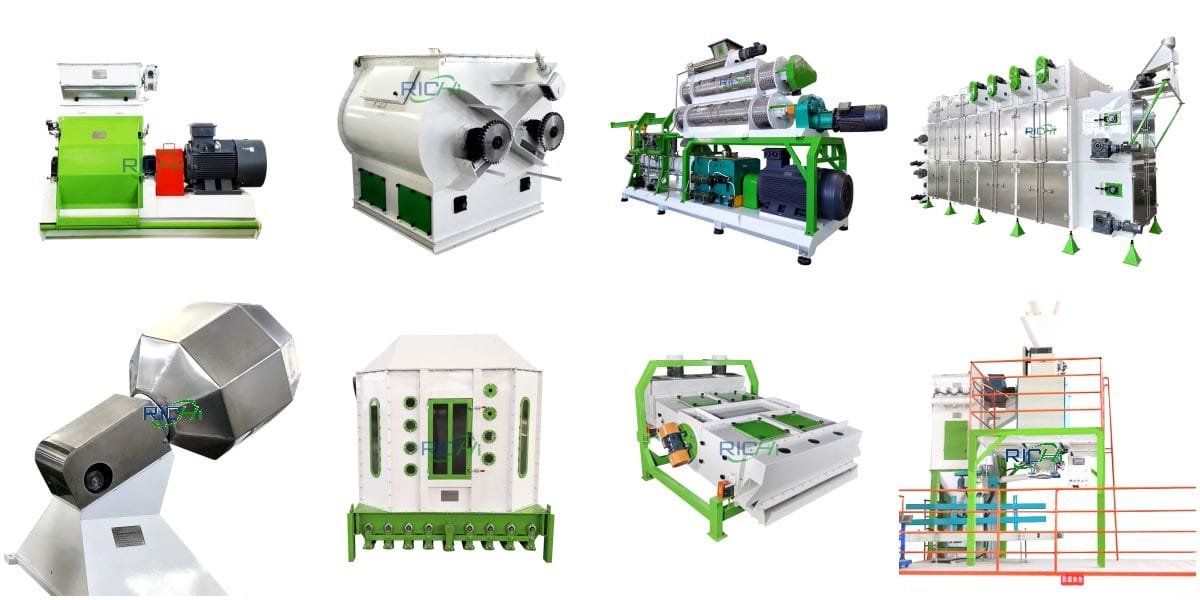 Can't find the aqua feed mill equipment you want?
Contact us to customize for you
LEAVE YOUR NEEDS
Keeping in touch with us is an effective way to solve all your problems. If you have any needs or questions, please leave your contact information, then RICHI technical consultants will send design, quotation, videos to your mailbox. You can also contact us directly via WhatsApp: +86 13838389622