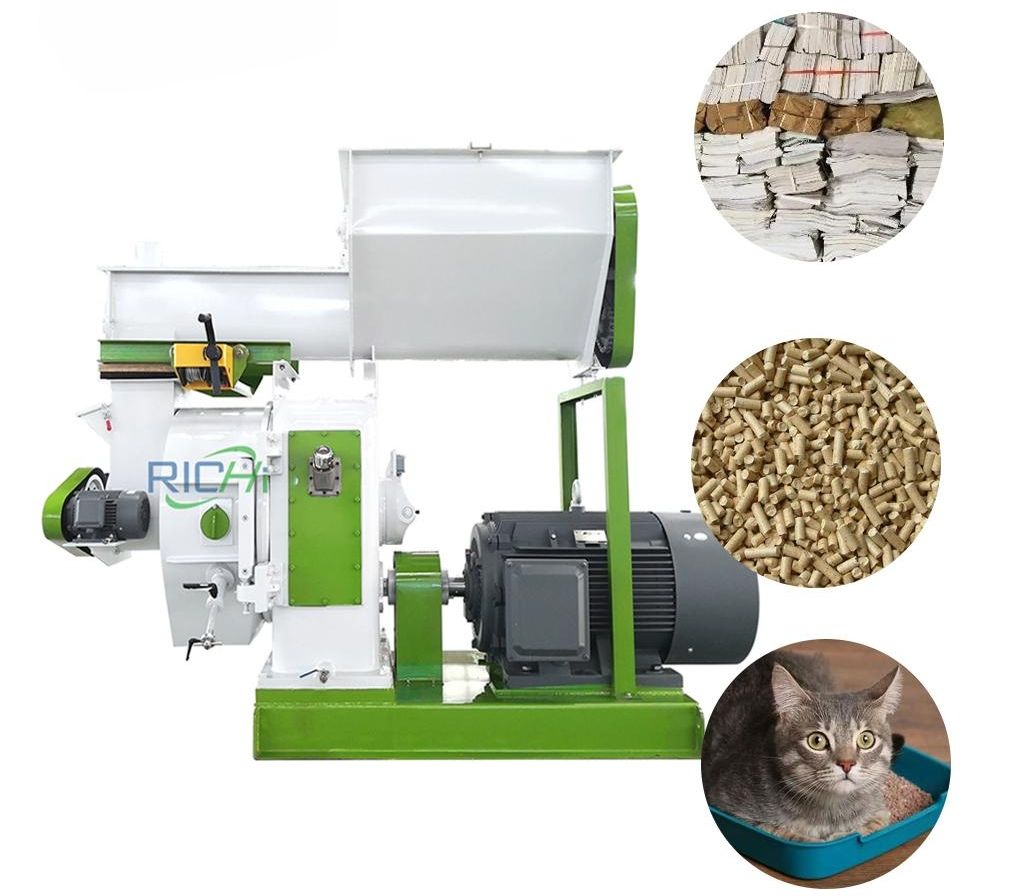 Paper Pellet Making machine
RICHI paper pellet making machine is the workhorse and go-to paper pellet machine for many applications. Whether it is used for making paper cat litter pellets, dog litter paper pellets, rabbit paper pellet litter or paper fuel pellets, the paper pellet mill is known for its dependability and versatility.
The paper pellet machine's superior construction quality makes the machines durable and problem-free while ensuring high-performance and efficient processing around the clock. The machine is our independent development and contains many national patent. It mainly improves the ring die to craze so as to keep high yield and long service life.
Capacity: 0.3-5T/H
Pellet size: 2-12mm
Power: 37-315KW
It can be said that the paper granulator can be mainly used as a cat litter making machine and a fule biomass pellet mill machine at present.
Based on detailed customers requirements, we can always offer satisfying paper pellet press and solutions for pellet production projects.
Application of Paper pellet making machine
The paper pelletizer is suitable for meeting the requirements of customers who need to compact large quantities of scrap.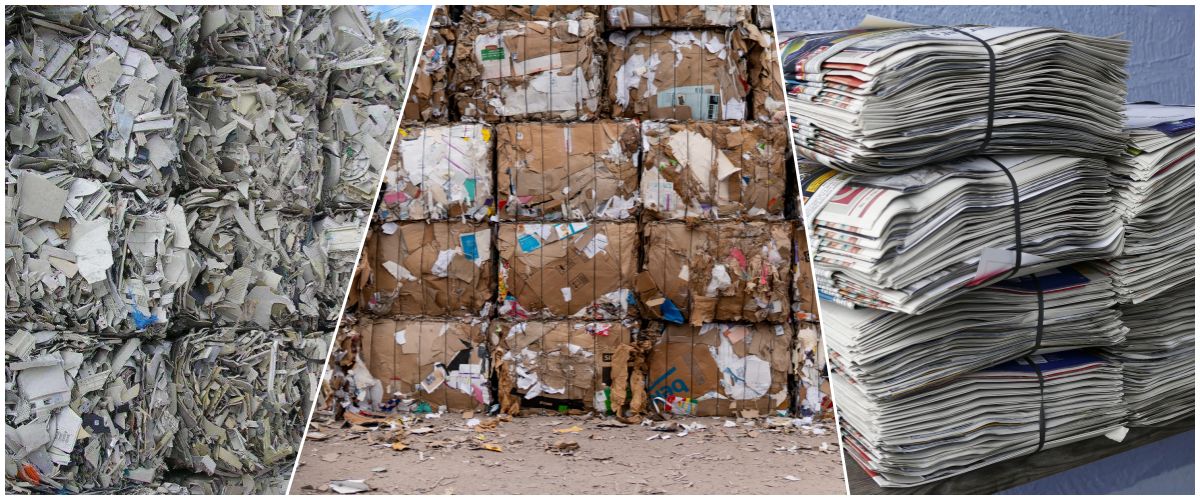 Paper pellet maker machine is suitable for processing:
01
paper pellet cat litter
Waste paper fuel pellet
Paper wood pellet fuel
recycled paper pellets
naturals paper pellet litter
paper pellet litter for rabbits
paper pellets dog litter
recycled newspaper cat litter
shredded newspaper cat litter
02
exquisicat paper crumble litter
special kitty paper pellets
non clumping paper cat litter
fresh news post consumer paper pellet cat litter
unscented paper pellet litter
paper pellets for guinea pigs
compressed newspaper pellets
cardboard pellets
…
Features Of Paper pellet making machine
MZLH series high-grade paper pellets machine is the main item of equipment for producing paper pellet with application to small, large and medium scale paper pellet plant.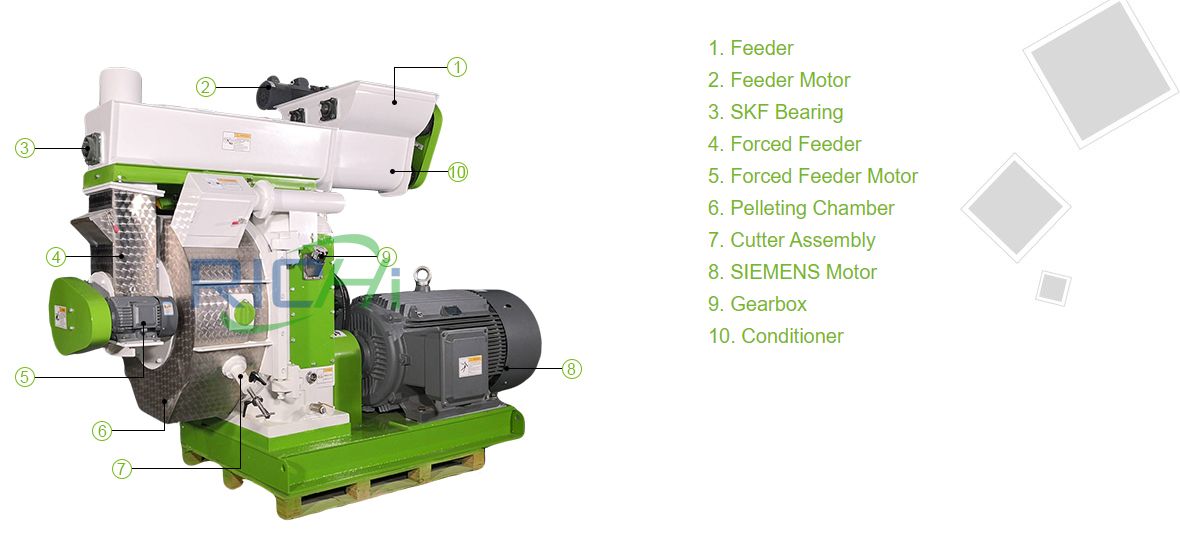 The paper pellet maker machine features compact structure, fine appearance, low noise, high output with low power consumption, it is convenient in operation and reliable in performance.
The machine can be fitted with dies of Ø2 – Ø12 hole diameter, which can be chosen by user according to requirements.
The machine adopts frequency conversion speed-adjusting motor for feeder and large door conditioner access, with axial liquid addition.
Feeder is fitted with strong magnetic safety device, press overload protection device and external discharging mechanism.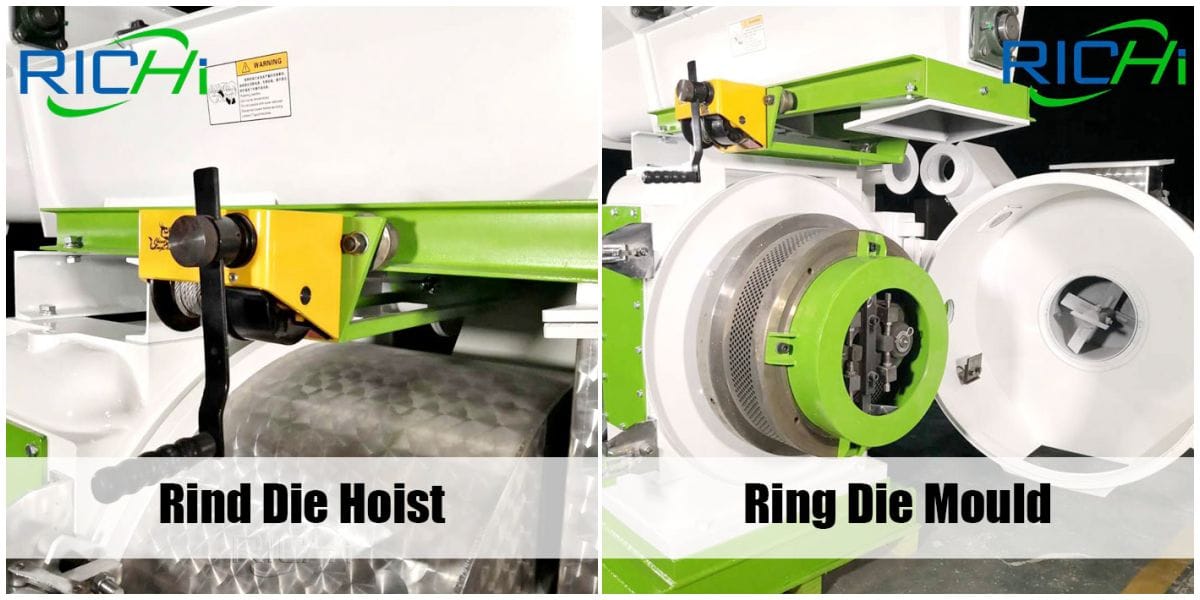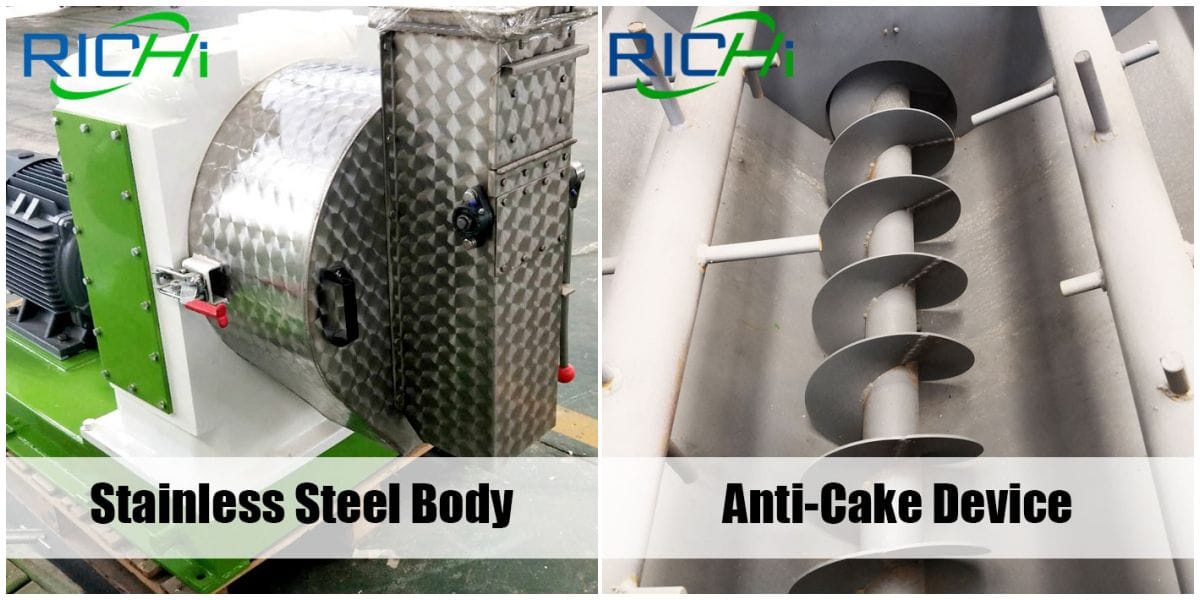 RICHI paper pellet mills are built to operate 24 hours a day under tough running conditions to match the output requirements.
paper pellet making machine Parameters
| Model | Main Motor Power(kw) | Anti-caking Feeder Power(kw) | Forced Feeder Power(kw) | Capacity |
| --- | --- | --- | --- | --- |
| MZLH320 | 37 | 1.5 | 0.55 | 300-400 kg/h |
| MZLH350 | 55 | 1.5 | 0.55 | 500-700 kg/h |
| MZLH420 | 90 | 1.5 | 0.55 | 1-1.2 t/h |
| MZLH520 | 132 | 2.2 | 0.75 | 2-2.5 t/h |
| MZLH768 | 250 | 3 | 1 | 2.5-4 t/h |
| MZLH858 | 280 | 3 | 1 | 3-4.5 t/h |
CE Paper pellet machine Price
Paper pellet machine Price: 10000 – 100000USD
There are many options available in the market and they come with different price tags. It is important that you have a clear idea about how much money you are willing to spend on buying a paper cardboard pellet machine.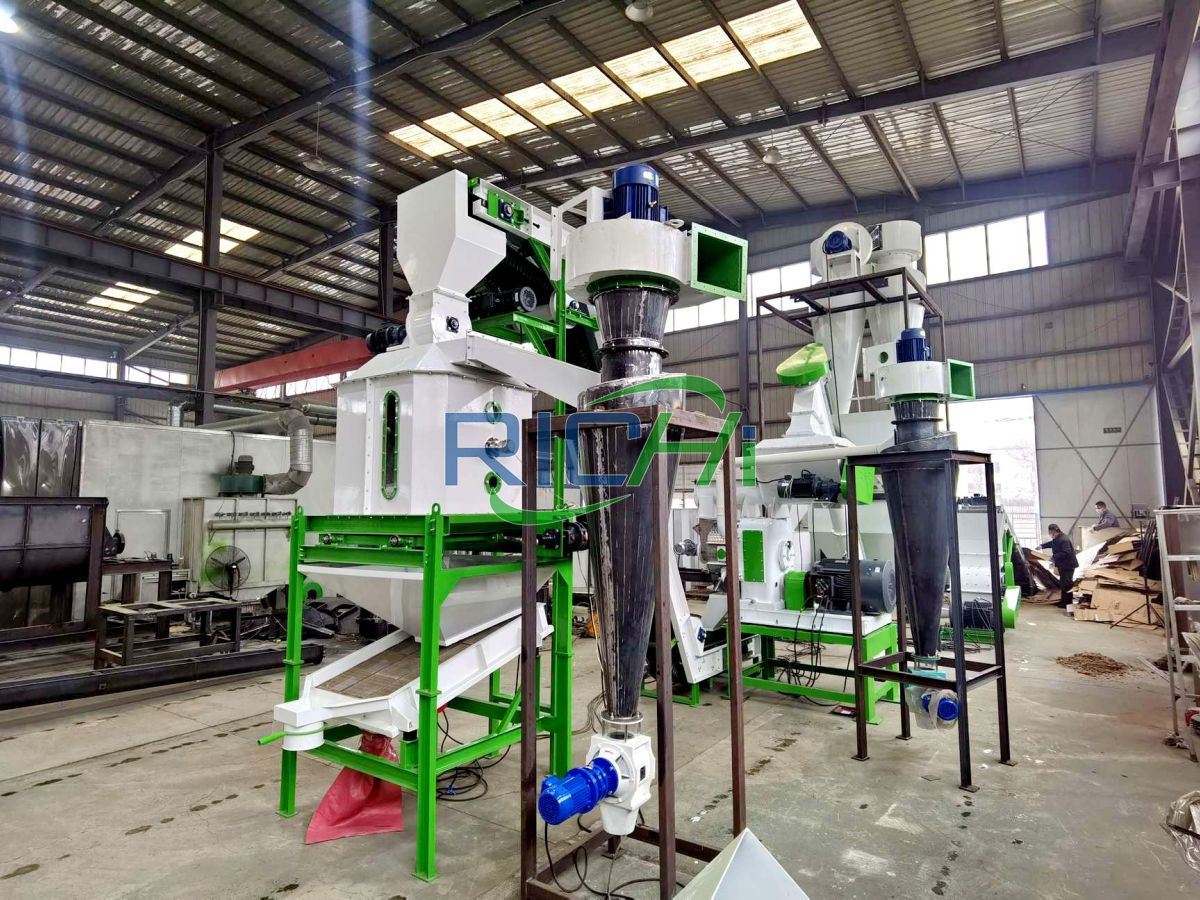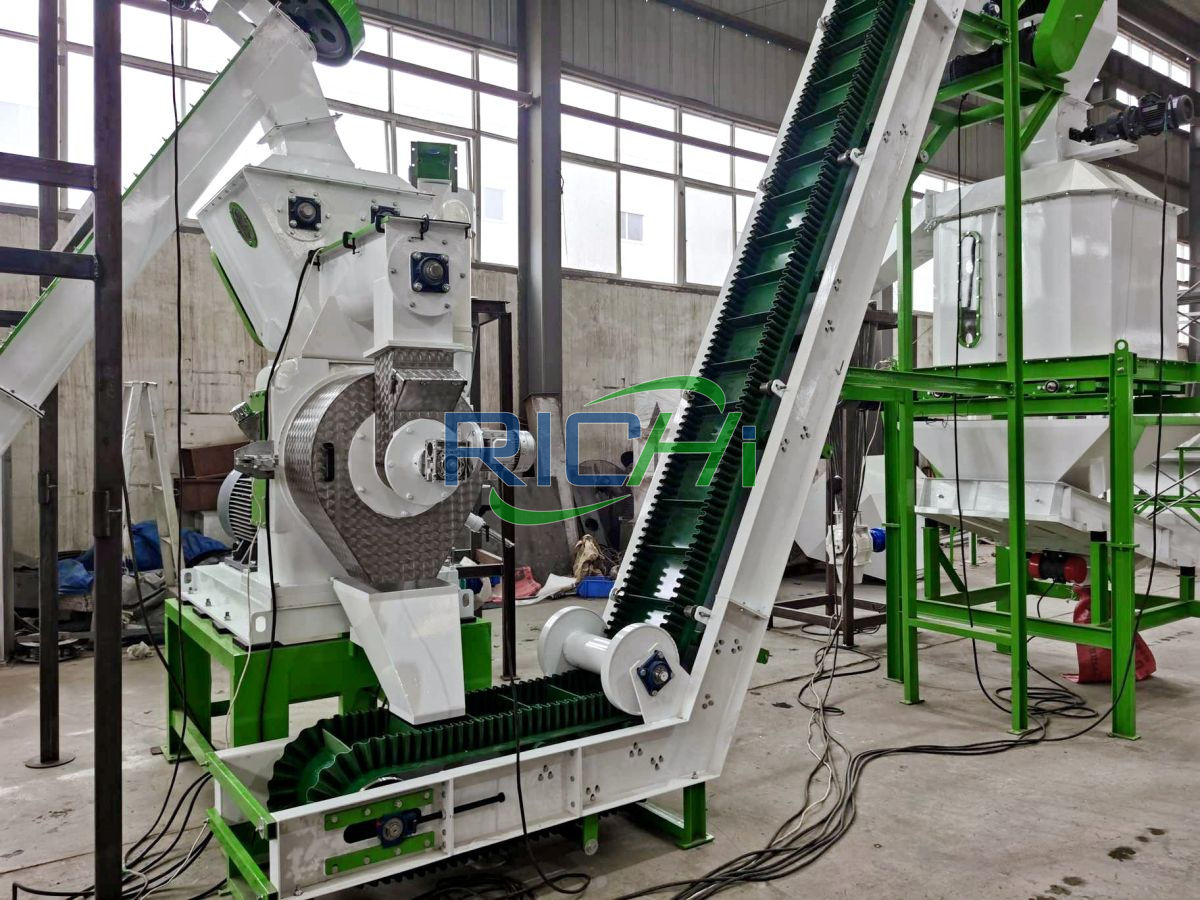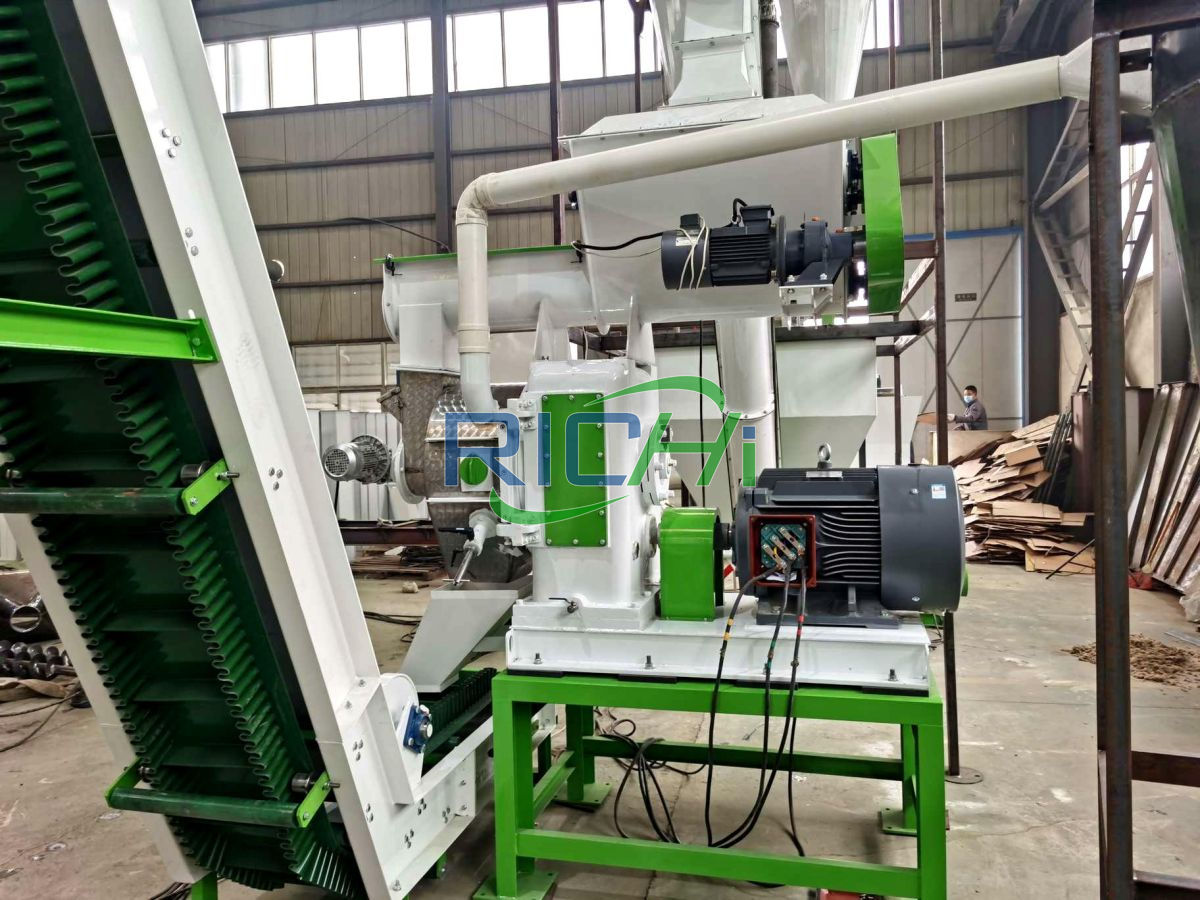 If you have sufficient funds and are very sure of the huge economic benefits of paper pellet processing, it is recommended to choose the equipment output and paper pellet production line scale that match the budget.
If you do not have any idea about this, then it is better to start with something small and economical. You can always upgrade later if your business grows bigger and more profitable. You will also need to calculate how much it cost to run the machine per day or per week. This way, it will be easier for you to decide whether or not it's worth buying one for your business.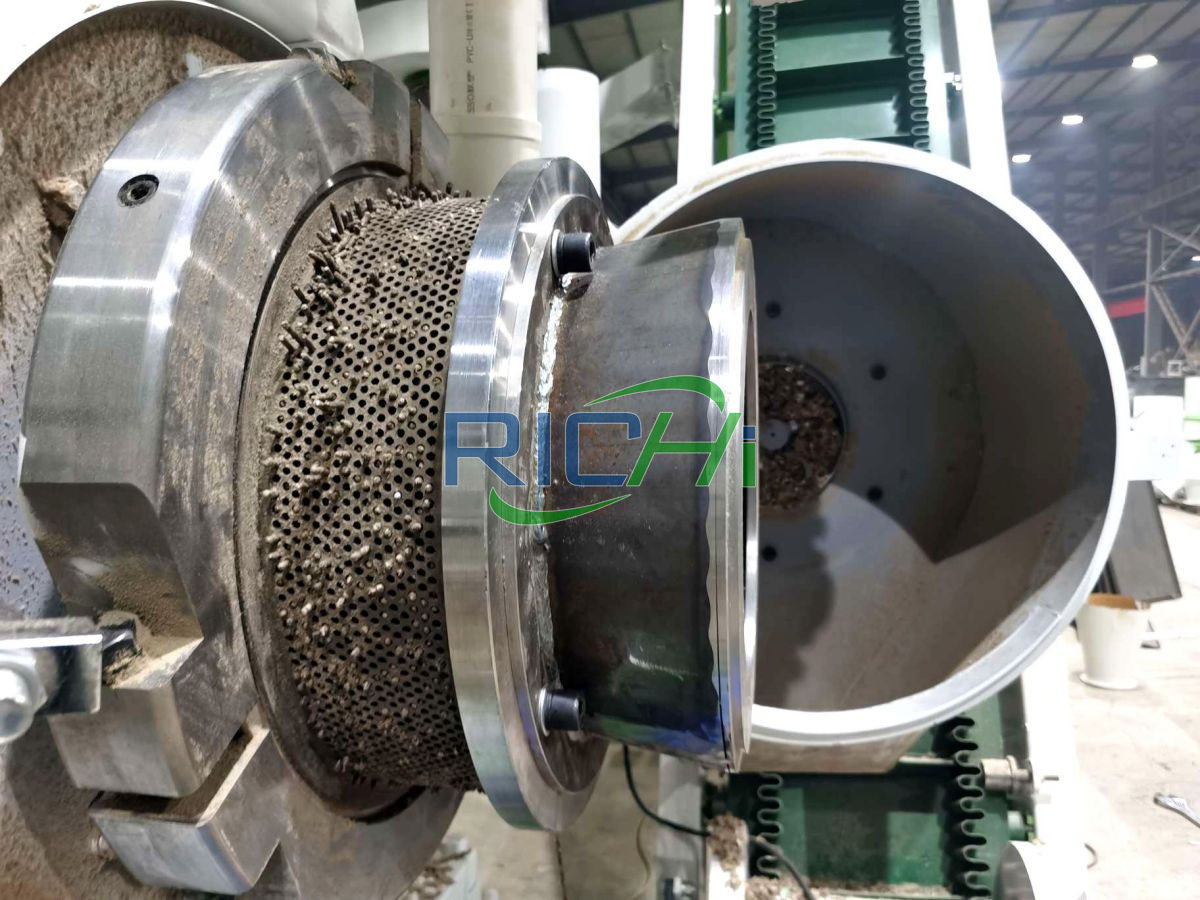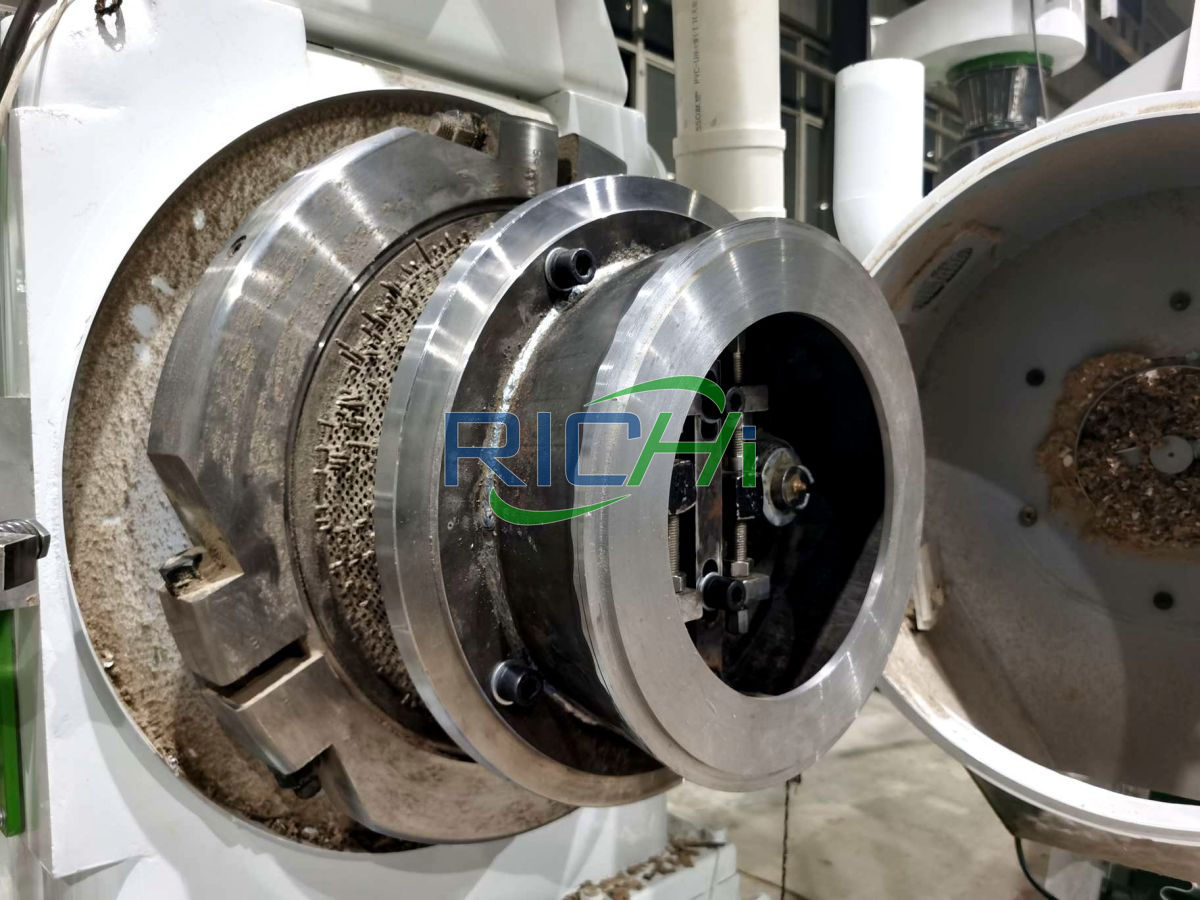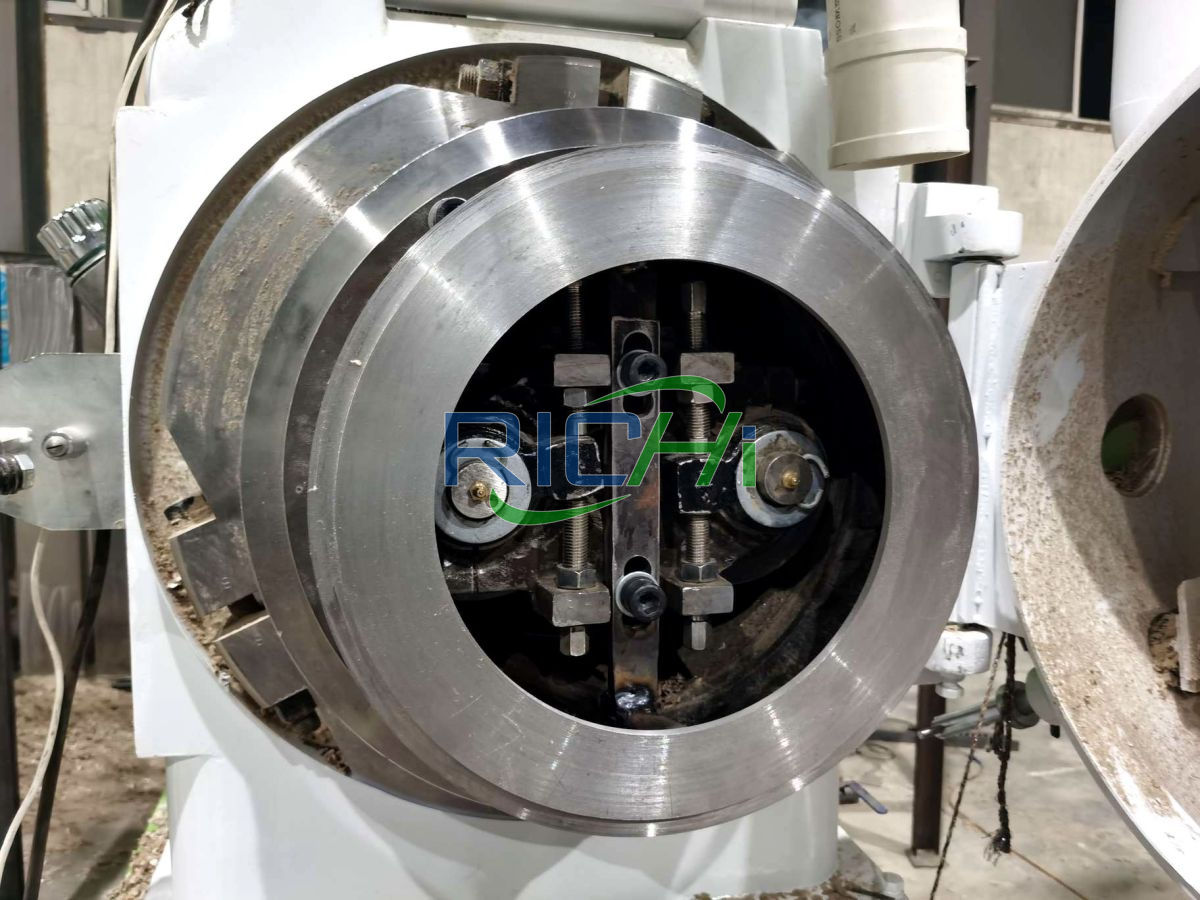 If you have any questions about paper pellet machine price and paper pellet processing costs, please feel free to contact us for consultation!
Complete paper pellet production line supplier
Based on different materials, we have suitable paper pellet making process. The whole paper pellet plant process include Material Crushing Section, Drying Section, Pelletizing Section, Pellets Cooling Section, Screening Section and Pellets Packing Section. The production capacity can be 300 kg/h to max 40 t/h.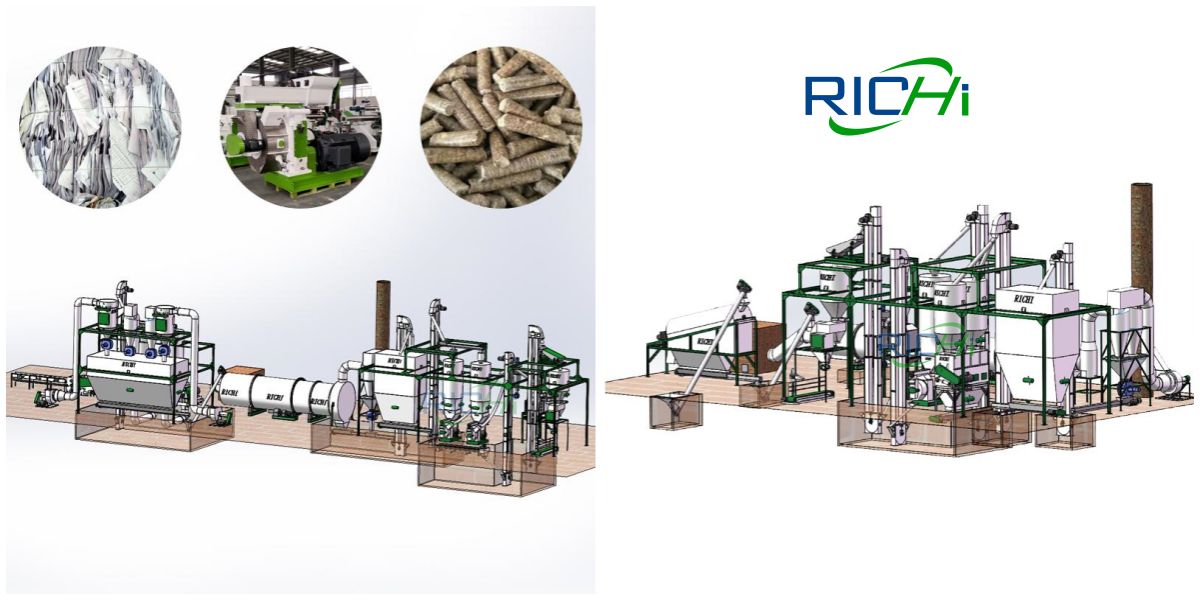 Featured paper pelletizing line projects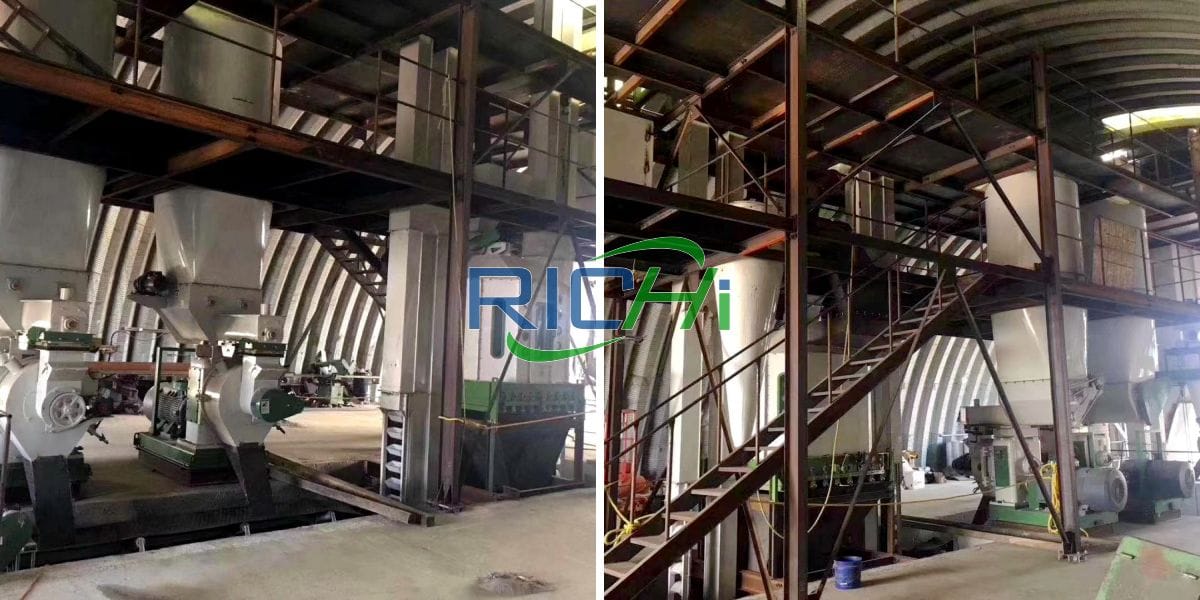 2-2.5 t/h waste paper pellet machine in Kazakhstan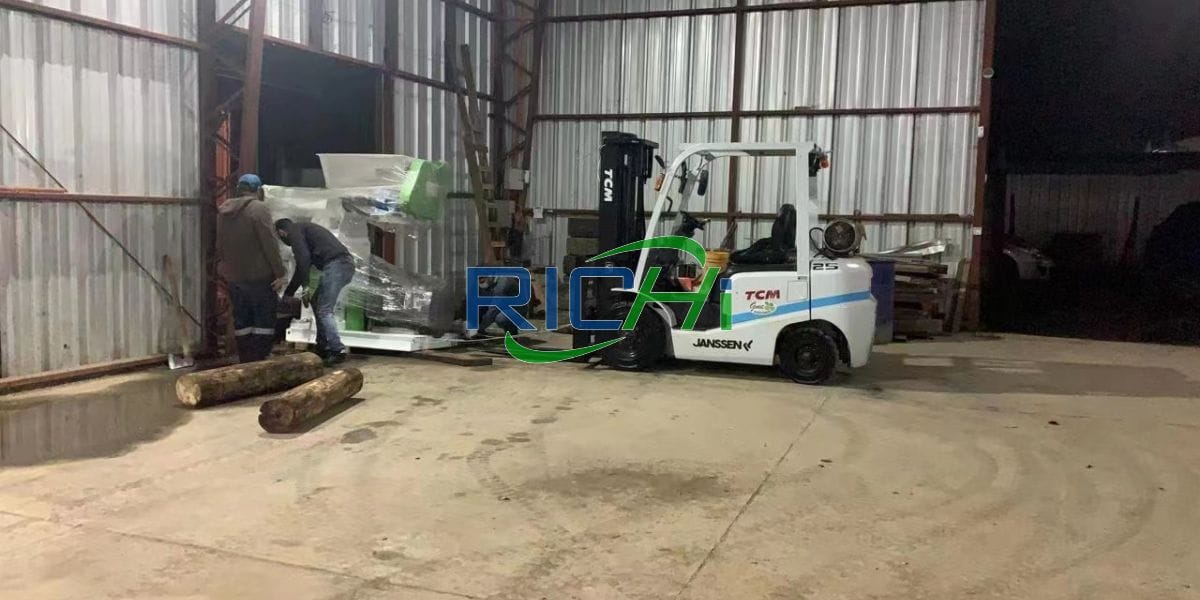 300-400 Kg/H Paper Granulator In Mauritius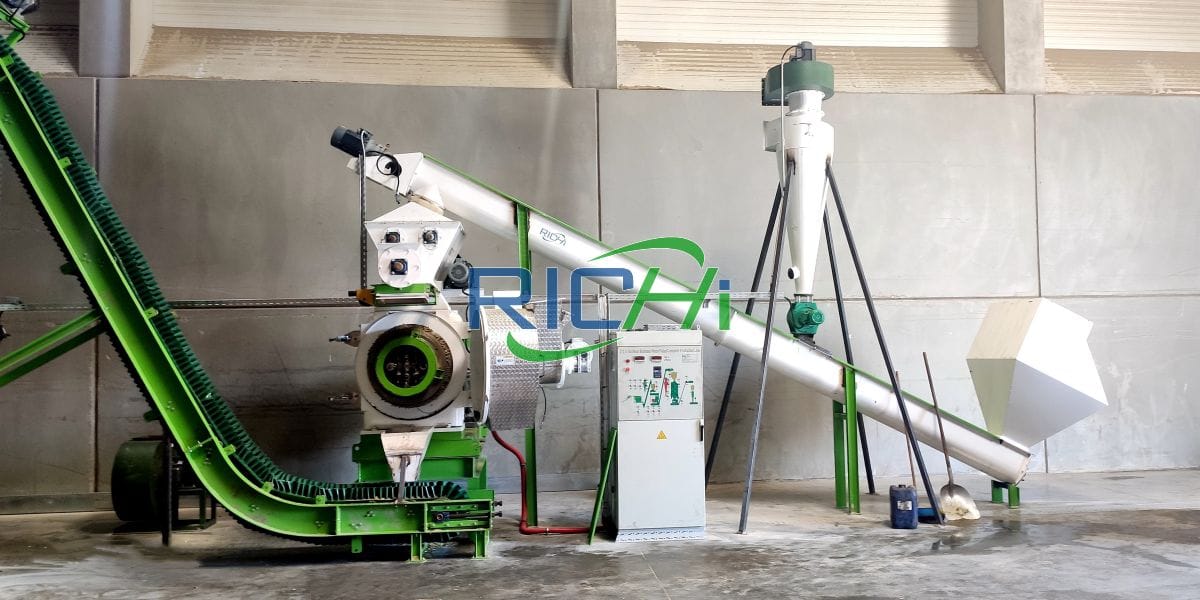 300-400 Kg/H Paper Granulator In Ukraine
Why Choose Richi Machinery?
Our core value of development is integrity-based, quality-oriented and client-centered. Based on these concepts, we've also set up professionally established departments for paper pellet making machine and other equipment.We have set up overseas agencies, and with ISO and CE certifications, RICHI Machinery is a renewable machinery manufacturer that enjoys national encouragement policies. We also have domestic offices in Zhengzhou and Kaifeng of China.
25+ Years Factory With CE IS09001 Certificate
1000+ Happy Customers Worldwide
Shipped To Over130+ Countries
Pellet Machine Made With Enhanced Top Level Steel
Easier To Start Your Pellet Production Plant
24*7 Hours Online Service
Faqs of paper pellet making machine
Which kind of materials can your paper pellet making machines process?
In addition to paper materials, our paper pellet machine can also process various materials from forest and agricultural waste. For example wood logs, branches, wood chips, tree leaves, log stump, waste furniture, sawdust, mushroom, rice husk, rice straw, corn stalk, peanut shell, EFB, bamboo etc.

We have different machines and specification which can meet your various materials production requirements, you can contact with your experts team to know more. Or you click here to visit our product:sawdust pellet machine, straw pellet machine, rice husk pellet machine, alfalfa pellet machine, grass pellet machine, hay pellet machine, hops pelletizer machine, etc.
What's the process to cooperate with your company?
1. Negotiation
We will negotiate with you about your requirement, including what's your material for making pellets? how much moisture content? how much capacity per hour? budget for the project? plant landing size available etc. Based on them we will customize the solution with our experience and introduce to you.

2. Order Confirmation
After we conclude the paper pellet production line solution and quotation, we will sign contract and proceed with payment. We accept 40% T/T after confirm the order, and 60%T/T balance before shipment.

3. Manufacturing Process
After we get your deposit payment, we will arrange production accordingly, based on different capacity, our manufacturing time are different. Normally speaking, we need 30-45days for whole pellet line capacity under 5t/h, and 45-60days for capacity over 5t/h. For single set machine need about 25-30days based on our manufacturing plan.

4. Machine commission and delivery
After all the paper pellet making machine and other supporting machines finished manufacturing, we will test and run all the machines before delivery, make sure the machine can achieve best performance before delivery, during that time we will send customers the testing videos for confirmation
 
5. Balance payment and delivery arrange
After customer accept the machines performance, customer should arrange the balance payment to us, after we get the balance, we will arrange to book the ship and arrange delivery for customers. All the machines will be well packed for long distance shipment.
 
6. Customs documents handover
After all the paper pellet making machine and other equipment arranged customs in China, we will send all the documents to customers including Bill Of Lading ,Invoice, Packing List, Country Of Origin, etc. We will help customers on the customs clearance smoothly.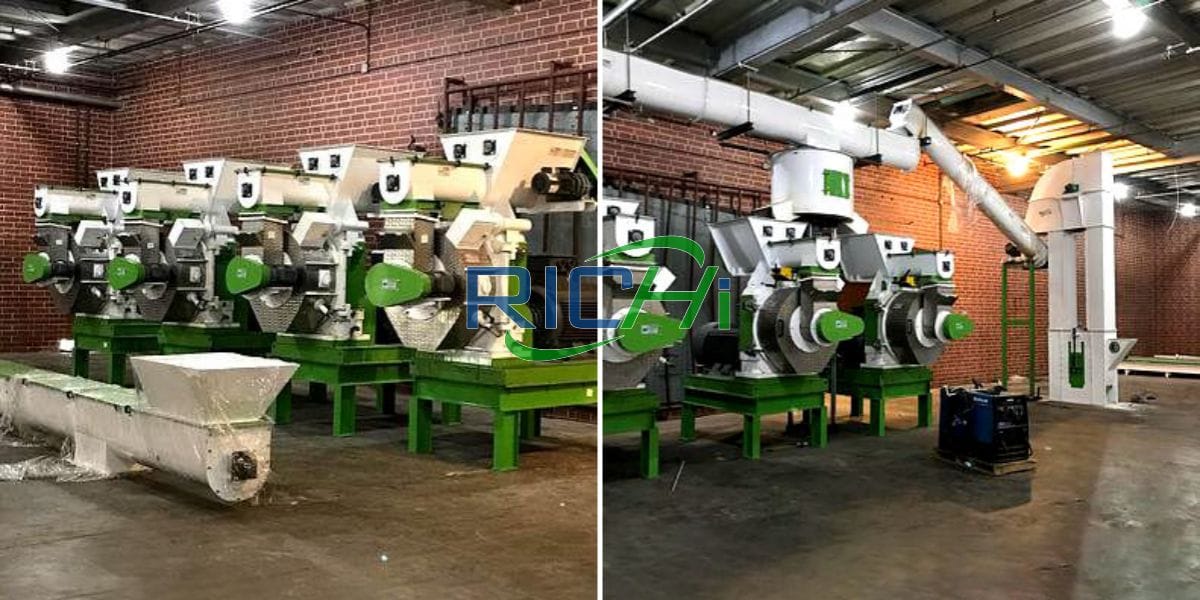 Are you are a manufacturer or trader?
We are pellet machinery manufacturer since the year 1995, we can offer complete pellet production machinery based on your requirement. Factory landing size 50000m² and 100+ employees. And more than 1000+ customers domestic and abroad. We have seperate team to arrange sales and after-sales service.
What information do you need to customize paper pellet line for me?
In order to serve you better, please try to provide the below information:
 
(1) What kind of paper material are used to make pellets? Better if you can share us some pictures.
(2) Hardness of your material?
(3) Moisture content?
(4) Maximum diameter of the material to be processed?
(5) The capacity per hour you want to get for the pellet production.
(6) Then we will recommend suitable model based on your actual needs.

What's the moisture requirement to make paper pellets?
To make pellets, we should control the sawdust entering the paper pellet making machine moisture content 10-15%, too wet or too dry will affect the pelletizing result. If you material is too wet, you need a dryer machine to remove the moisture.
What's your warranty for your paper pellet production line?
Our warranty for paper pellet making machine machinery are one year after sale, not including the wear parts. The main wear parts are the ring die and roller.
How to arrange the installation of your paper pellet making machine line?
Before delivery, we will also test all the machines to make sure it can achieve best performance, and we will make detailed video to show customers how to install them, and the installation manual will be sent together with the machine. Our after-sales will be ready 24hours to support customers for the whole installation process.
What should I know before buying paper pellets machine?
(1) How does a paper pellet maker work?
(2) Need to buy additional equipment for paper pellets machine?
(3) What is the size of premises where the paper pellet mill will be located?
(4) What are your capacity requirements?
(5) What is your source material? Is it moist enough to be pelletized?
(6) What kind of power source will the machine run on?
(7) Will there be regular maintenance? How much and how often?

If you are serious about buying a paper cardboard pellet maker, you need to consider the important factors we've outlined above. Paper cardboard pellet mills are making a big splash in the cat litter and fuel industry, however you need to understand that there is more to consider when buying one than meets the eye. Remember, doing your research can save you a lot of time, energy, and money.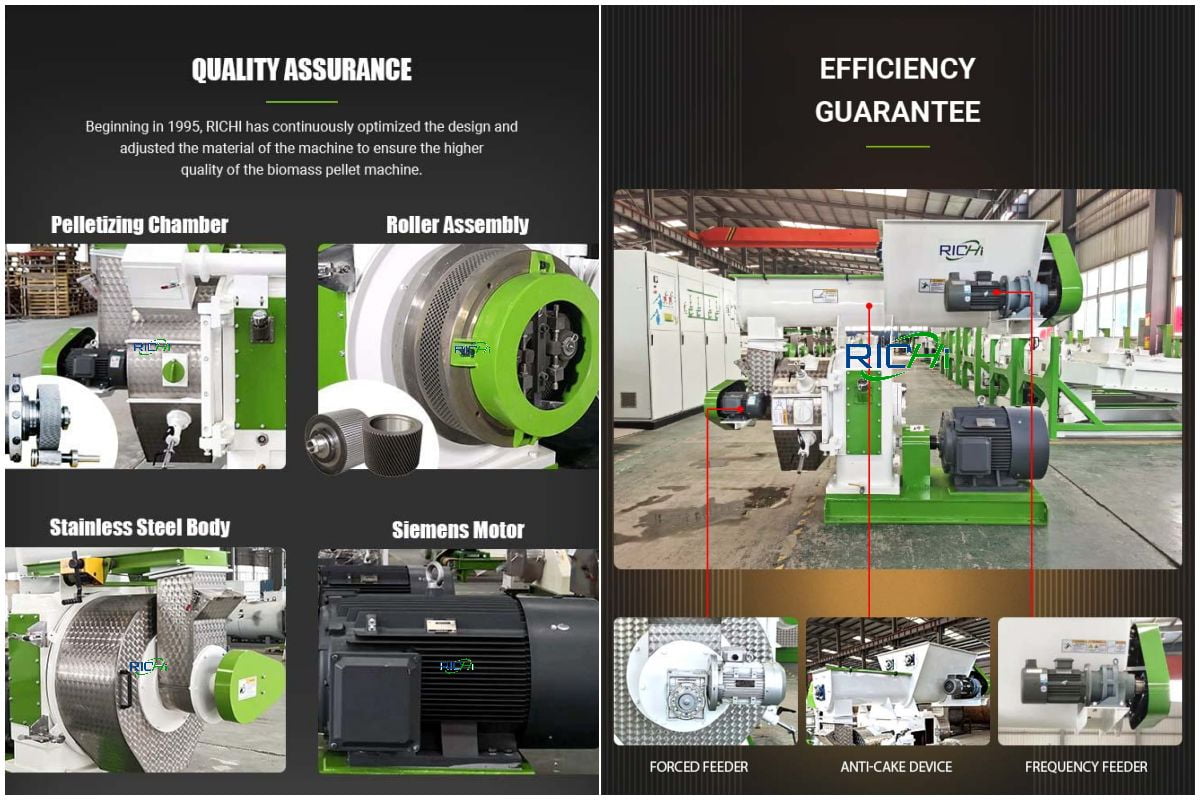 Single paper pellet machine or complete paper pellet plant?
When it comes to choosing the right paper pellet making machine for your business, you need to confirm whether or not you need a complete paper cardboard pellet mill plant or just one machine.

If you're looking for a single machine, then you should consider how much space you have available for installation, as well as how much power you need for operation. You'll also want to make sure that the machine can handle the type of materials that you plan on using in your paper pellet production process.
 
If you're thinking about going with an entire paper pellet mill plant instead of just one machine, then consider whether or not there will be any downtime during installation and operation of your new system.

You'll also want to make sure that the paper pellet making machine manufacturer's warranty covers any potential issues with installation or operation before making your final decision on which option is best for your needs! (Find us on Facebook)
LEAVE YOUR NEEDS
Keeping in touch with us is an effective way to solve all your problems. If you have any needs or questions, please leave your contact information, then RICHI technical consultants will send design, quotation, videos to your mailbox. You can also contact us directly via WhatsApp: +86 13838389622