8-10T/H Complete Wood Pellet Manufacturing Equipment For Sale
8-10T/H wood pellets production
---
Richi Machinery specializes in wood pellet manufacturing equipment for sale. Our wood pellet manufacturing plant range offers customized solutions for a wide variety of different applications.
8-10 T/H wood pellet manufacturing equipment cost: 200,000-1,500,000USD
Application: Used for pellet production of sawdust, waste wood, agricultural waste, waste paper and other raw materials
Our scope of work: Scheme design, equipment processing, equipment installation and commissioning, training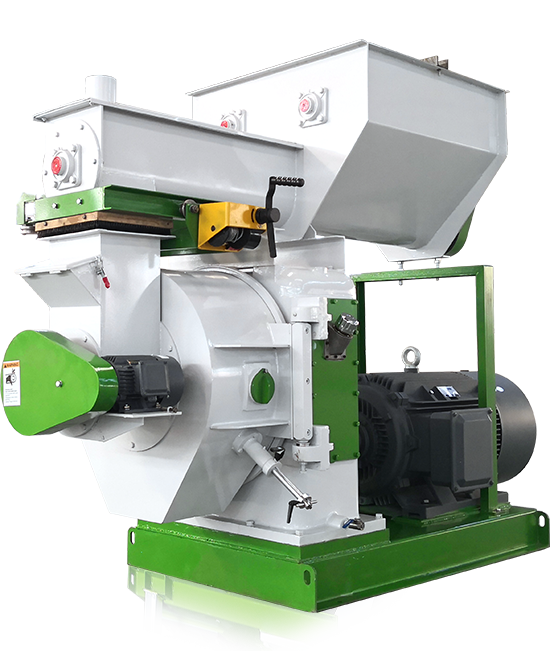 The complete wood pellet manufacturing equipment system can be applied in many places and areas. It can either be used by farms, small workshop, or large scale factories. The capacity of our wood pelleting plant can be turnkey made 0.3-90TPH. This page will mainly serve you Demonstrate 8-10t/h wood pellet solution.
We supply complete wood pellets plants on Turnkey basis, from concept to commissioning, the service include site Layout, Design, Manufacturing, Handling, Storage, Building, Power, Water, Installation, Testing, Commissioning, Training and Support.
Till now, we have exported complete wood pellet manufacturing equipment for sale many countries, including: United States, Canada, German, Australia, Poland, Indonesia, India, South Africa, Romania, Spain, Chile, Ghana, Israel, Italy, Malaysia, Morocco, Serbia , UK, Vietnam, etc.
Want to start your wood pellet manufacturing equipment plant? You need:
Find stable biomass wood material supply;
Locate your factory near the raw materials and with convenient traffic;
Design your factory layout, and put safety measures right;
Purchase wood pellet production equipment according to your demand, and recruit staffs;
Develop customers and agents at home and abroad.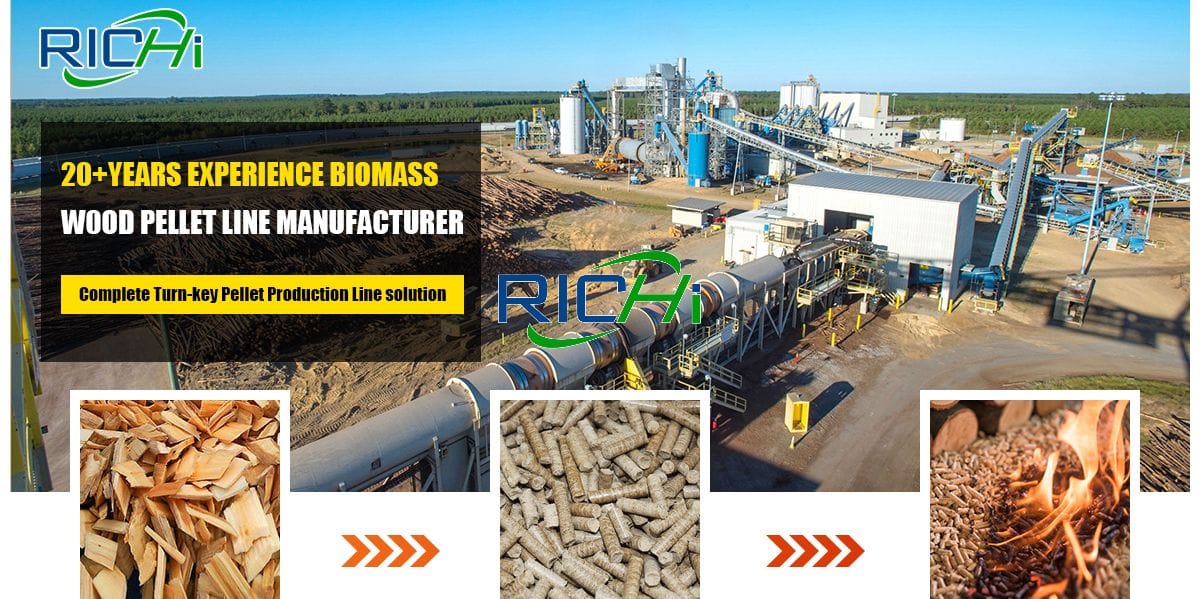 01
RAW MATERIAL TYPES
Wood (Trees, , chips, sawdust, bark, branches, leaves and similar wood residues);
Straw (such as wheat, barley, rye, oats);
Stems (such as sunflower, corn, cotton, rape);
Hull-sheath (coffee, soy, rice, peanuts, hazelnuts, walnuts);
Fruit seeds;
Paper-cardboard;
Residue and garbage;
Construction wastes;
…
02
RAW MATERIAL SOURCES
Timber industry
Sawmills
Paper industry
Furniture industry
Building industry
Agricultural by-products
Forestry waste
Agricultural waste
Organic fertilizer waste
Municipal organic waste
…
Are you looking for wood pellet manufacturing equipment for sale? Contact Richi Machinery for details.
8-10T/H Wood pellet manufacturing process design
Usually, a whole wood pellet manufacturing equipment plant includes the following sections: raw material processing section (crushing, sieving and drying), pelletizing section, and cooling, packing section.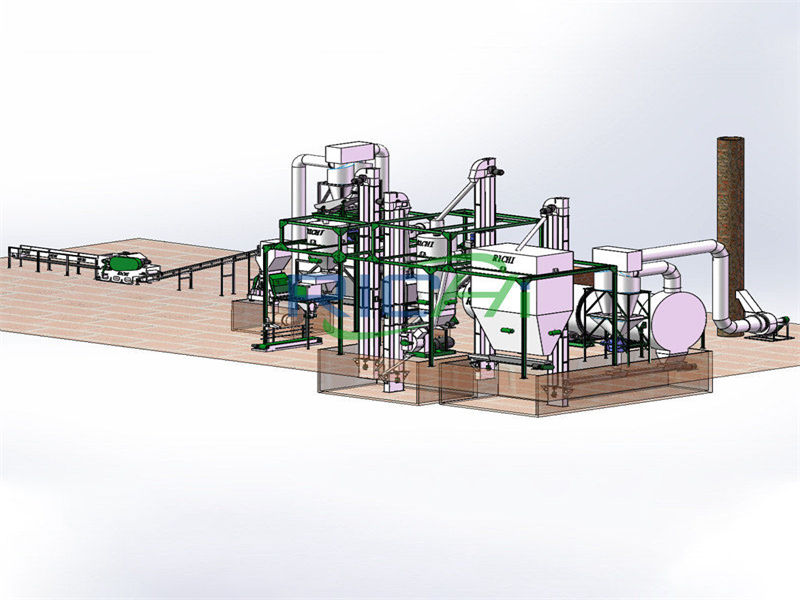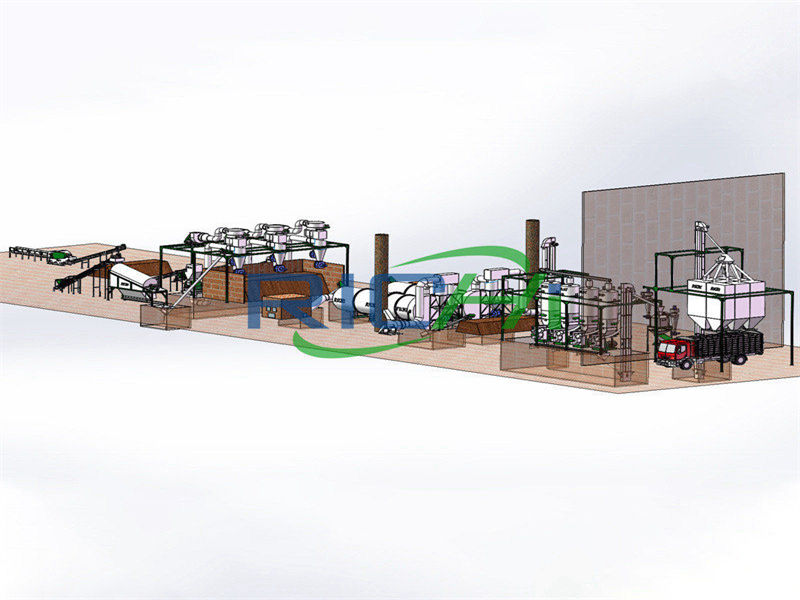 (1) Raw materials Preparation
The raw materials used for RICHI biomass pellet production needs to be prepared before it can be used in the pellet mill. The raw materials needs to be ground to a fine powder using a hammer mill, and then dried to remove moisture using a dryer. Raw materials can then be compressed into pellets using a wood pellet mill.
(2) Pelletizing section
The wood pellet mill can impact the quality and efficiency of the pellet production process. The pellet mill is designed to have a ring die, and the die can have different hole sizes and shapes to produce pellets of varying sizes and densities.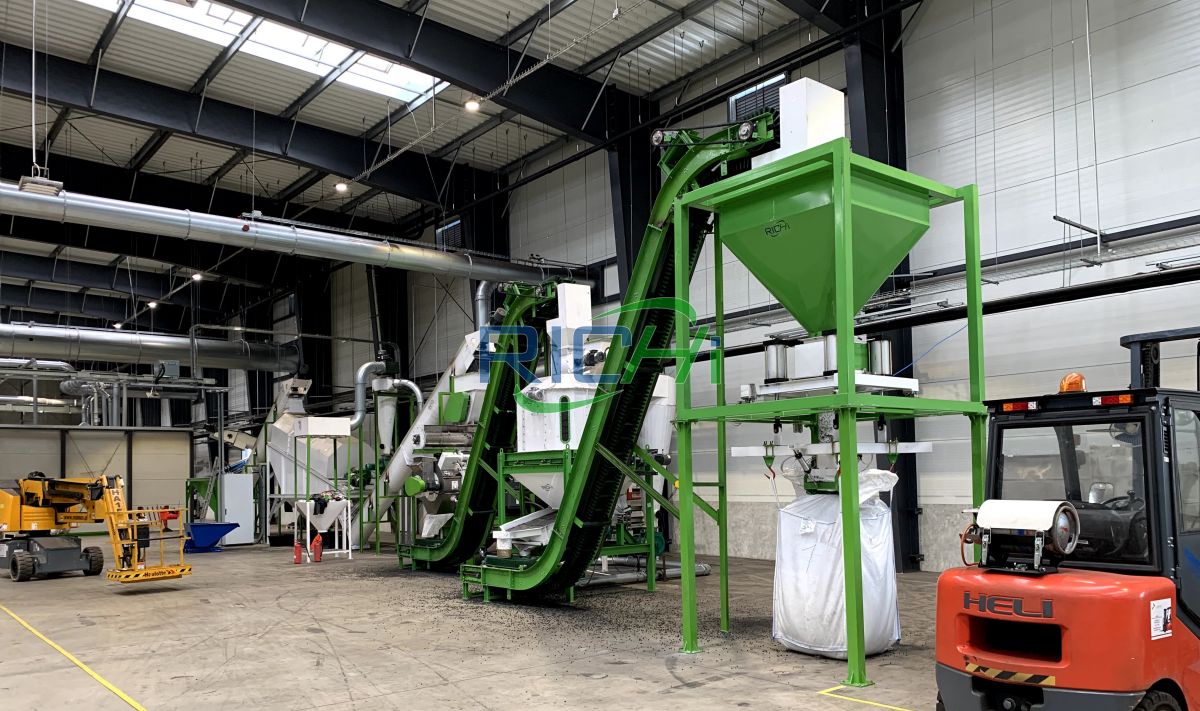 (3) Cooling and Screening
The pellets produced in the pellet mill need to be cooled and screened before they can be packaged for storage and transportation. The pellets can be cooled using a cooler or a counter-flow cooler, which can reduce their temperature to room temperature.
The pellets can then be screened to remove any dust or fines and to ensure that they are of consistent size and shape.
(4) Packaging and Storage
The pellets produced in the RICHI biomass pellet production plant can be packaged in bags or bulk bags for storage and transportation. The bags can have a capacity of 15-25 kg, while the bulk bags can have a capacity of 500-1000 kg. The Pellets can be stored in a dry and cool place to prevent moisture absorption and degradation.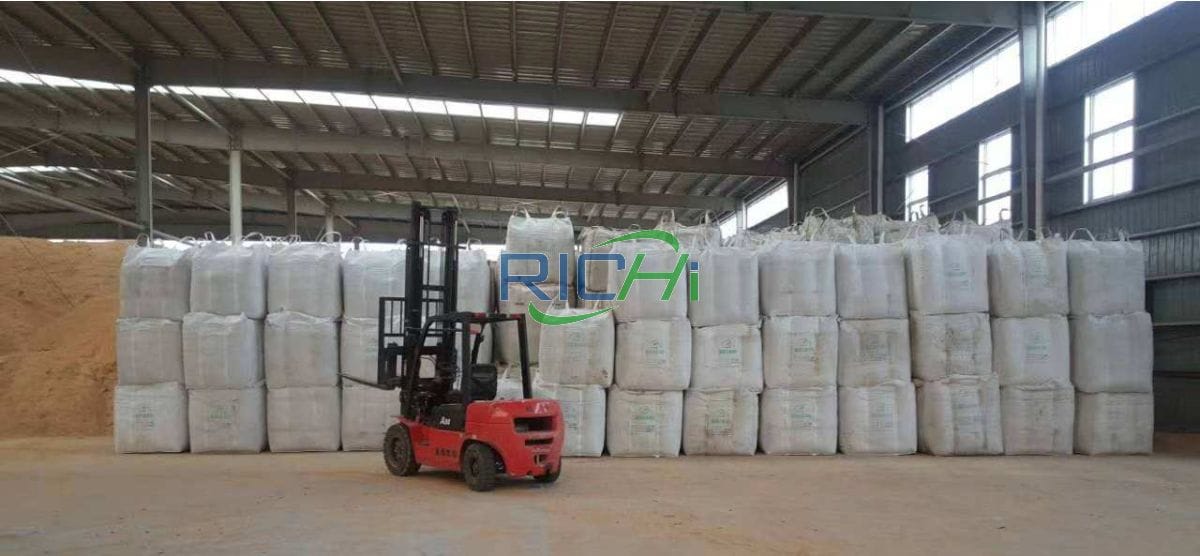 (5) Automation and Control Systems
Automation and control systems can be installed in a RICHI biomass pellet production plant to improve the efficiency and productivity of the production process. The systems can include sensors, controllers, and software to monitor and control the various processes of the wood pellet manufacturing equipment plant.
Above is the manufacture processes of wood pellet. Due to its different utilization, the wood pellet manufacturing processes may be a little bit different in real pellet plants. For example, if the wood pellet is made for personal usage, there are several steps are not necessary. There may be no need to use the wood chipper as the materials size can be put directly into the hammer mill.
Also the cooling and final sieving processes are not necessary, because the wood pellet will be piled in the barn. But if the wood pellet is made for commercial purpose, the commercial wood pellet also need a proper package, so the commercial wood pellet plant also need a package machine to pack the wood pellets into bulk bags or retail bags.
Main wood pellet manufacturing equipment for pellet plant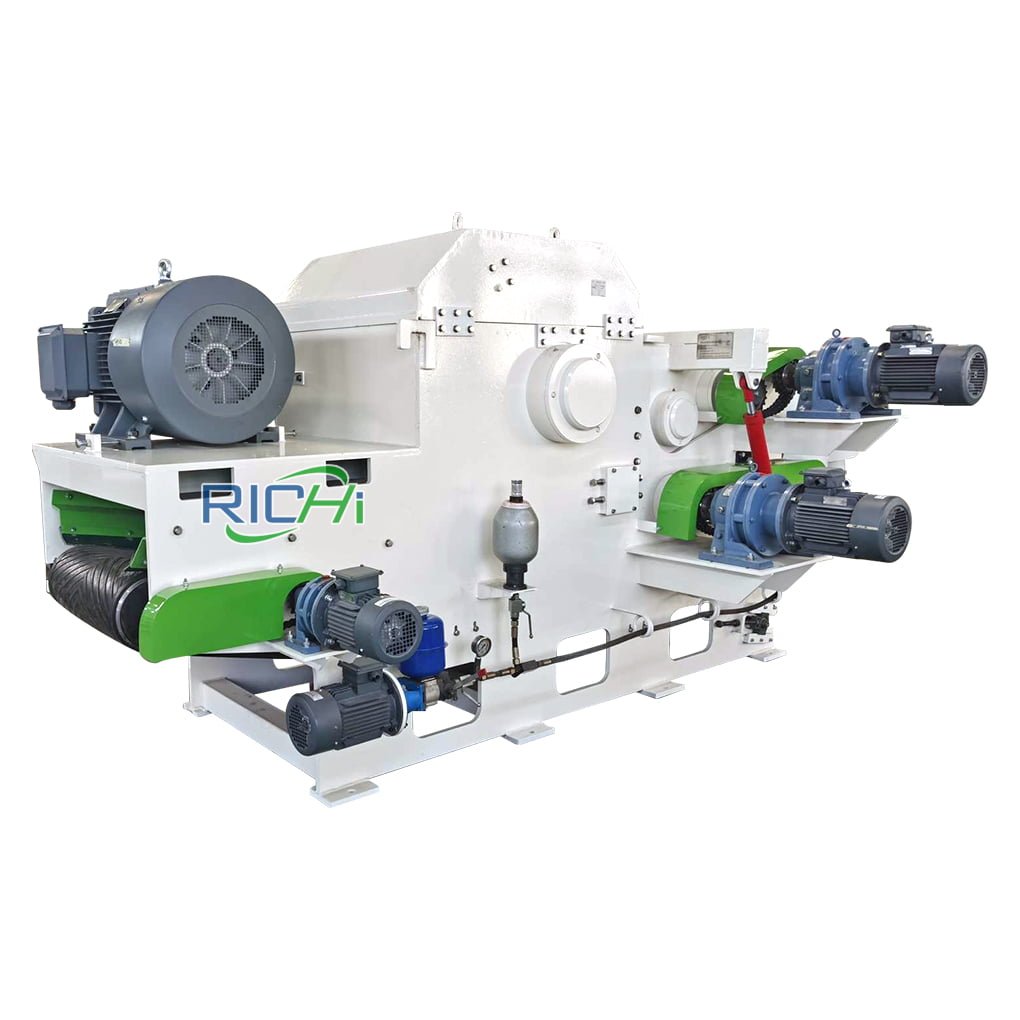 Making large wood like logs, tree limbs and trunks into <3mm thickness and 10-30 mm length wood chips.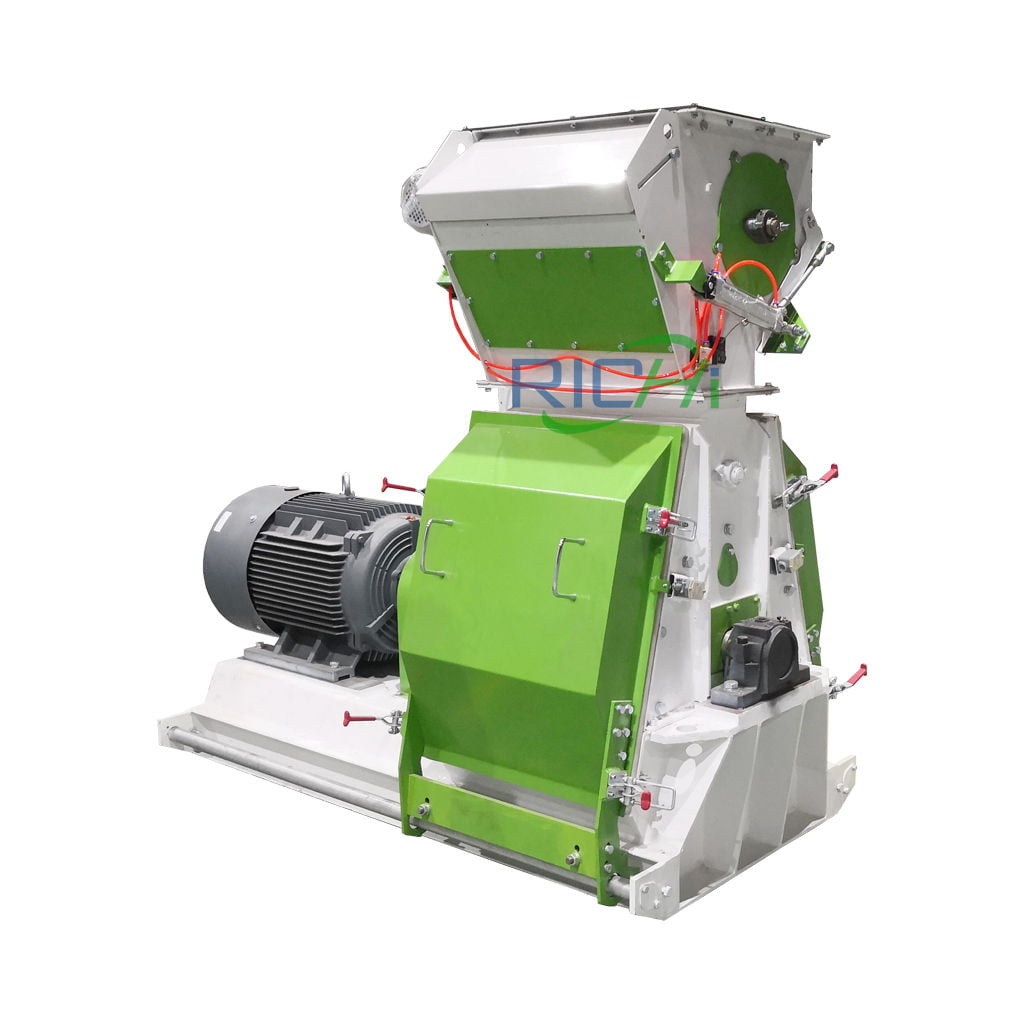 Wood Hammer Mill
Crushing the material into powder and making raw materials to the right size (below 3mm) for pelletizing process.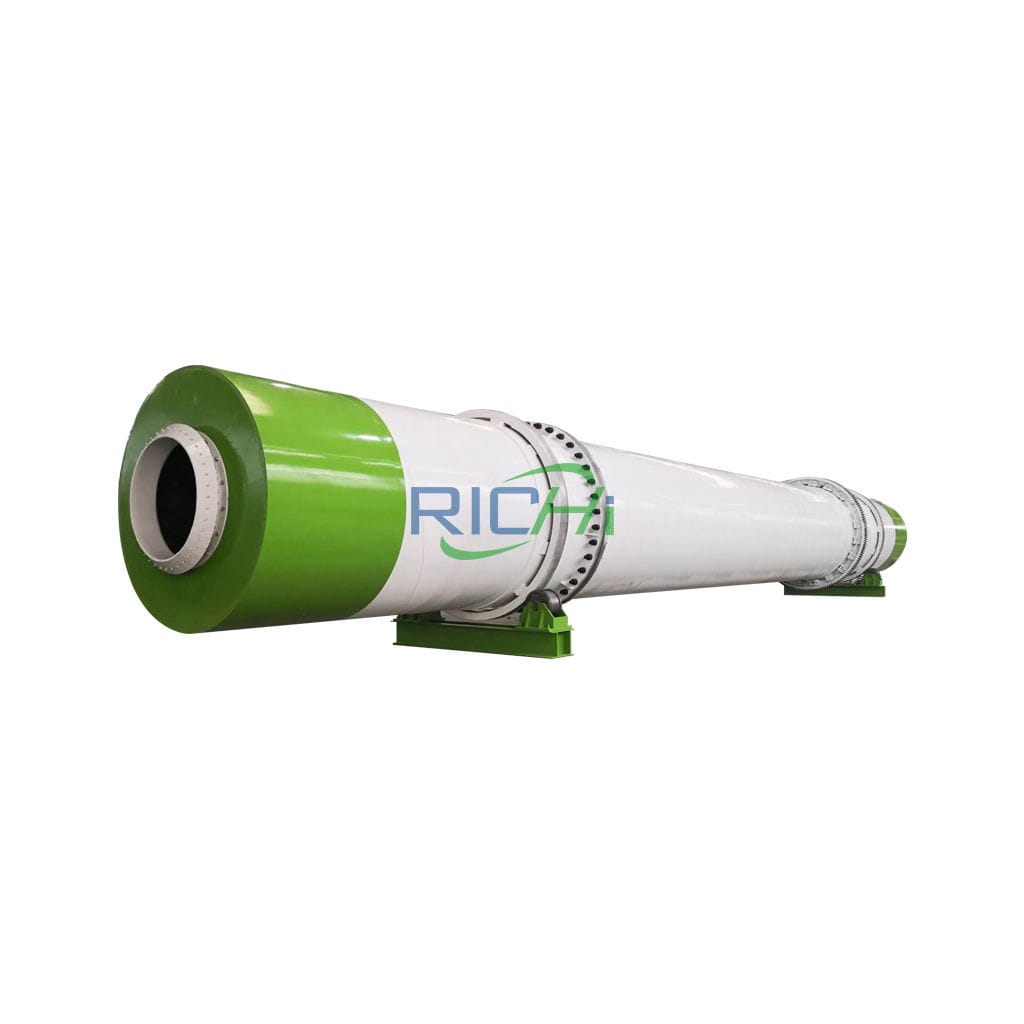 The wood waste drying machine can make biomass raw material moisture content to from 12% to 18%, good for pelleting.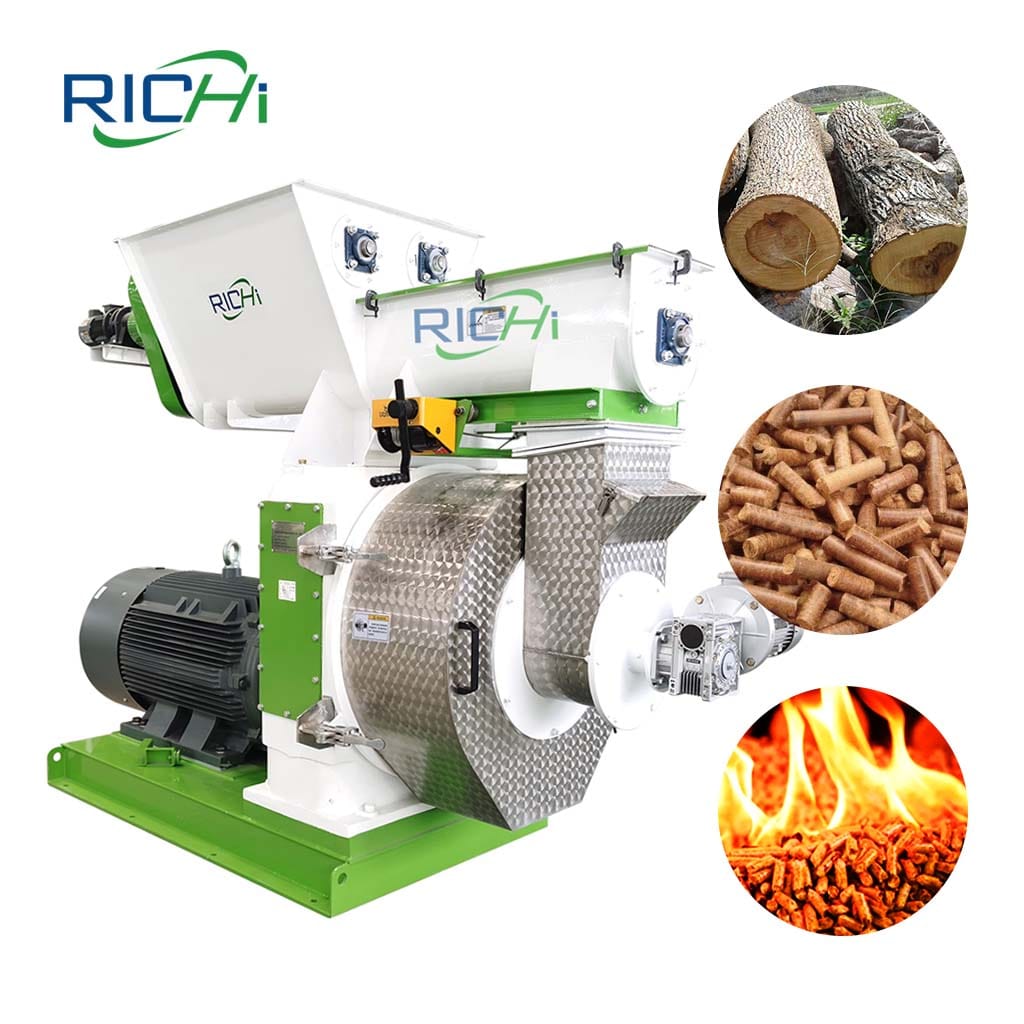 It is the soul of complete wood pellet manufacturing system. According to the raw material and production needs of customers, choose suitable wood pelletizer is very important.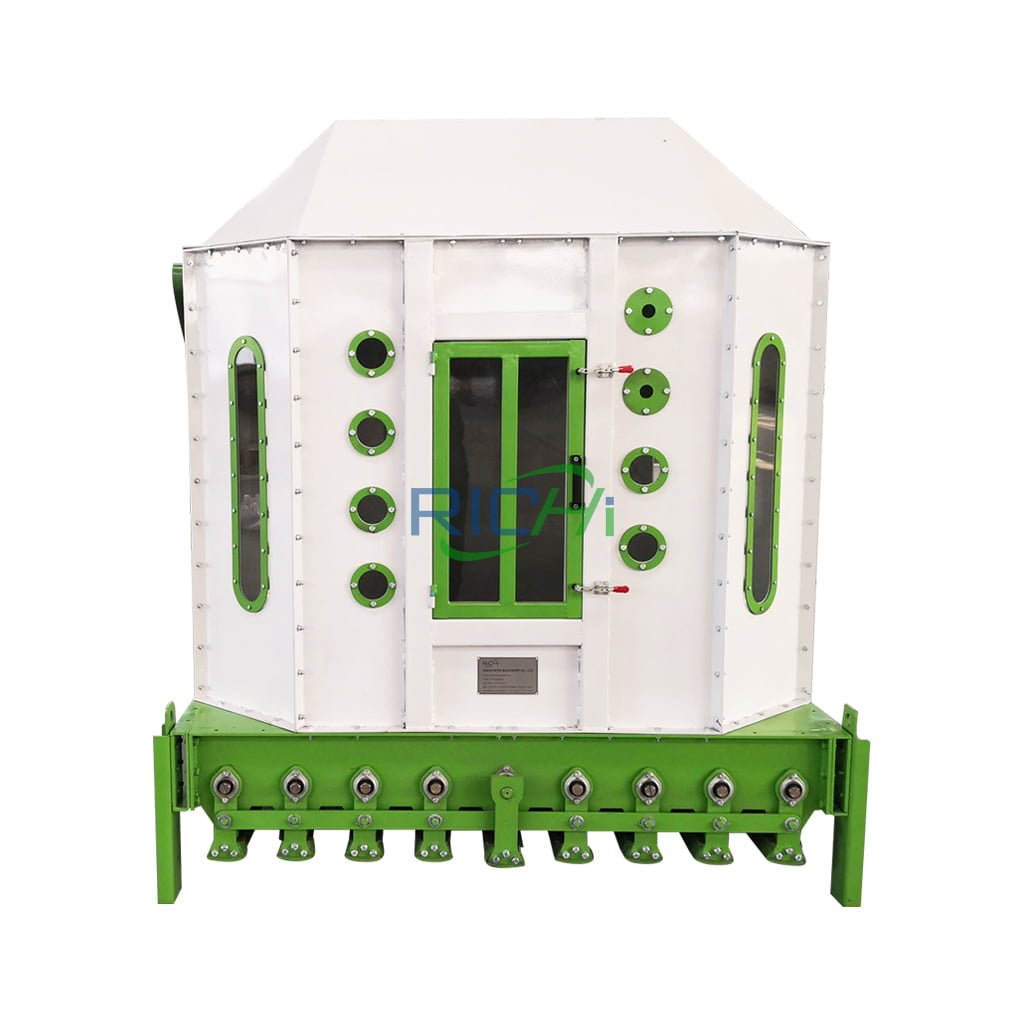 Pellet cooler is used to cooler the biomass wood pellets after pressed by the pellet machine. It is most commonly used in complete wood pellet making plant.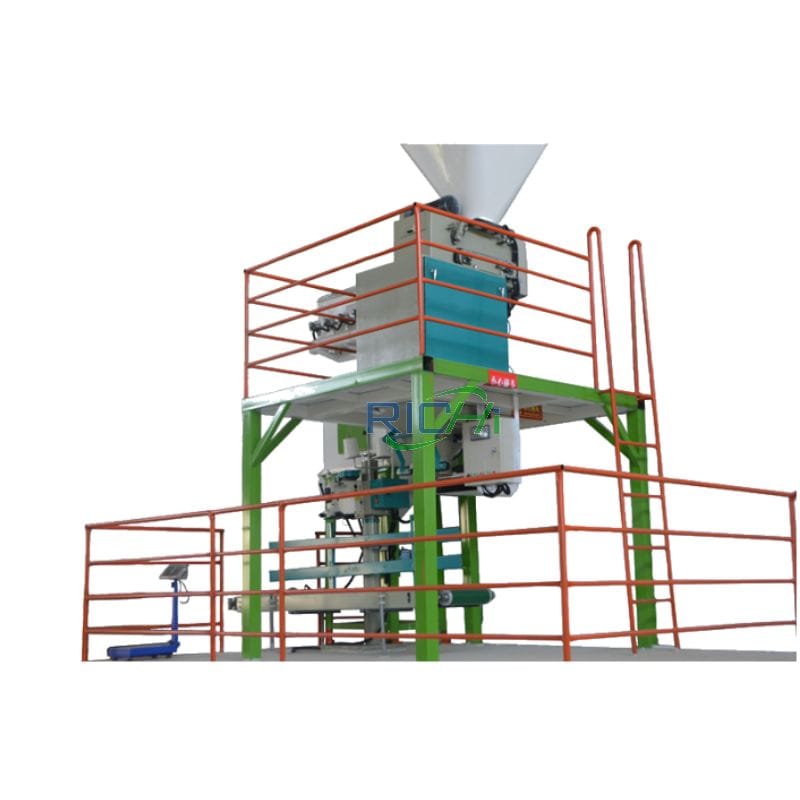 RICHI automatic wood pellet bagging machine can weigh and pack the cooled wood pellets automatically. Various packaging parameters are optional.
If you have no ideas about how to establish a complete wood pellet line, just contact us to get professional suggestions.
As a manufacturer focusing on the wood pellet manufacturing equipment for sale, we have been in this industry for at least three decades. And we have built many commercial biomass pellet projects around the world. Welcome to visit our factory!
wood pellet manufacturing equipment for sale worldwide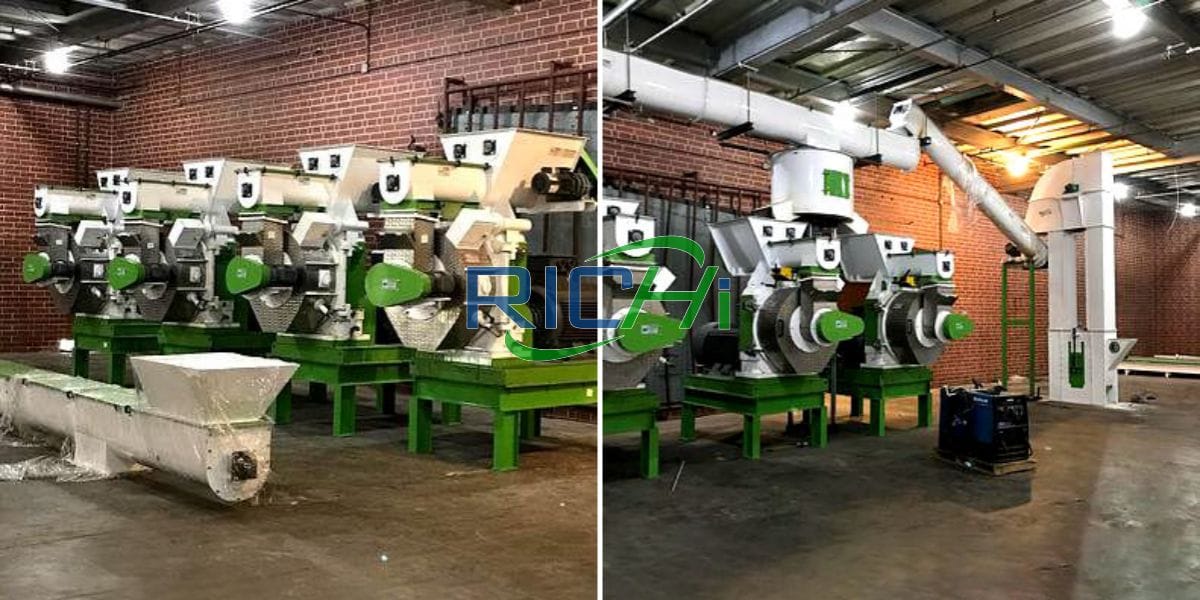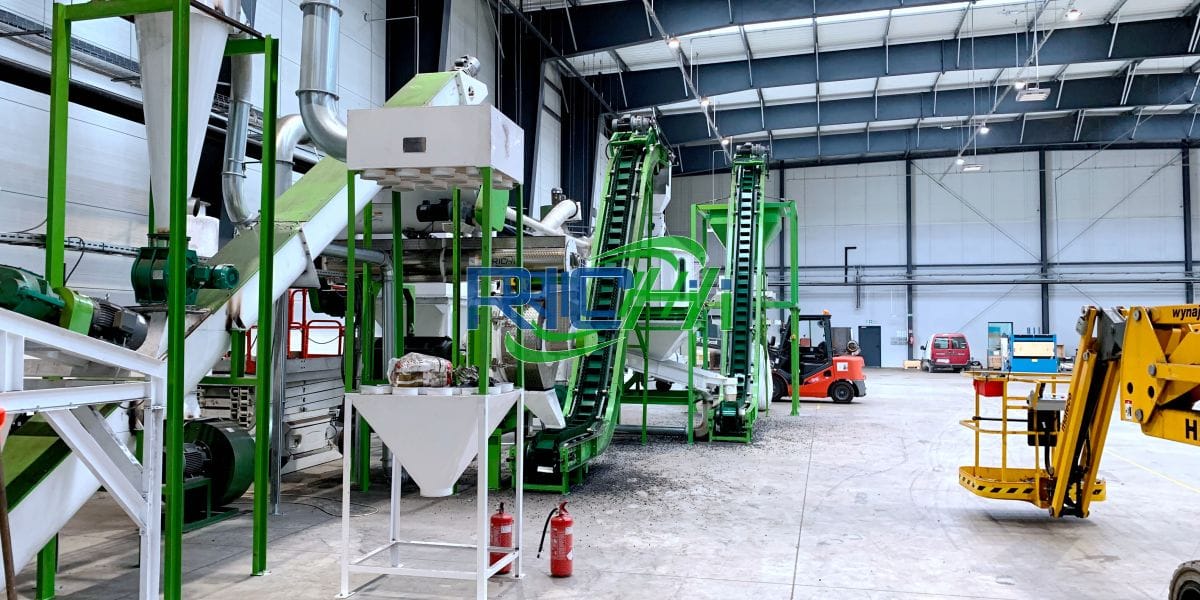 2T/H
wood pellet processing plant in poland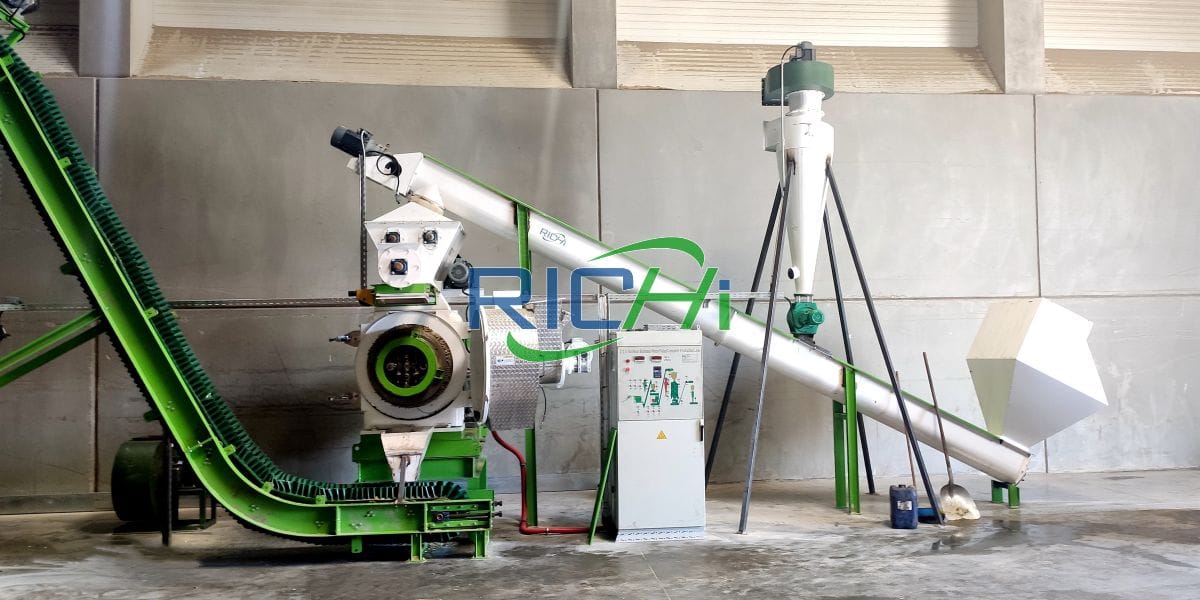 2-2.5T/H
wood pelletizing plant in romania
Whole set wood pellet manufacturing equipment cost
The capital costs of complete wood pellet manufacturing equipment plant would be various in different regions around the globe. What we can confirm is that our equipment price is uniform, and the price of 8-10t/h wood pellet production line is usually between 200,000-1,500,000USD.

However, the wood pellet manufacturing system construction price is different in each country and region, because the costs of civil engineering, labor, water and electricity vary greatly. Below, RICHI will list the cost components of wood pellet processing projects:
Daily Operating Cost
Labour cost (the price is subject to change depending on the capacity)
Energy cost
Maintenance cost
Repairs and life cycle maintenance cost
Transportation for bulk shipments cost
Cost of equipment (Complete wood pellet production plant machinery includes crushing machine, drying machine, pellet mill machine, pellet cooling and packaging machine, etc).
Pellet warehousing, rail car loading facility cost
As a manufacturer focusing on the wood pellet manufacturing equipment for sale, RICHI Machinery can also provide you turnkey solutions with other kinds of approach if the above capitals does not suit your requirements.
And our customized biomass machinery would greatly reduce the cost to set up a wood pellet production line. If you are interested in opening a small scale wood pellet manufacturing factory, we are also happy to offer your customized quotation!
Featured 8-10 t/h wood pellet manufacturing equipment Solutions
Below, RICHI will show you 4 typical 8-10 tons per hour wood pellet production line schemes:
8 t/h wood pellet production solution
8-9 t/h wood pellet manufacturing solution
10 t/h wood pellet production solution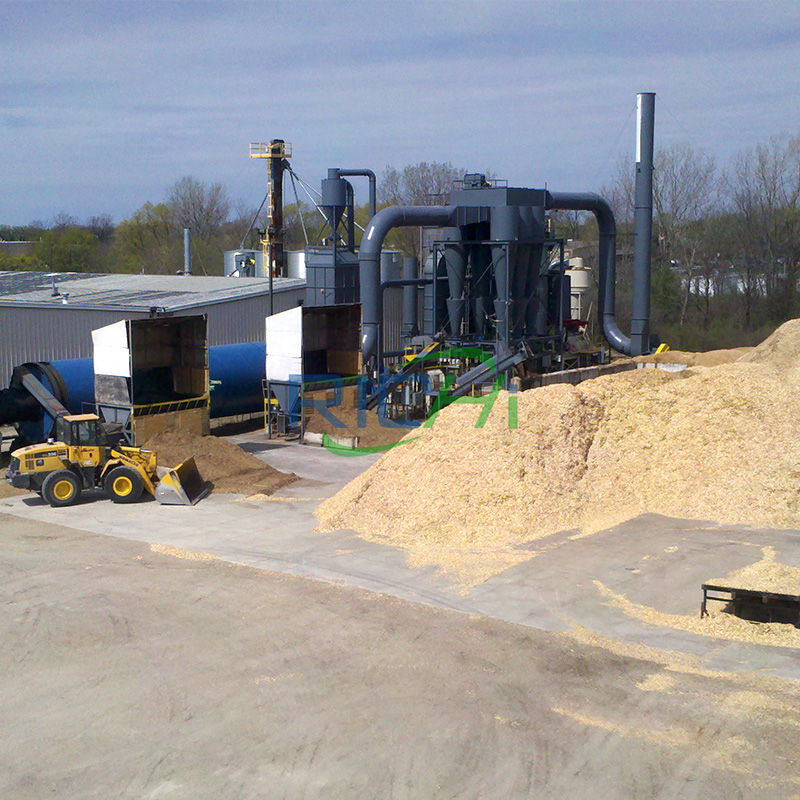 [sOLUTION 1] 8 t/h wood pellet manufacturing equipment for sale
—— RICHI MACHINERY ——
Total investment: 570,000 USD
Project area: the plant covers an area of 2500m2 and the building area is 3000m2.
Production date: April 2018
Annual output: 20,000 tons/year
Annual electricity consumption: about 100,000 KWh
Raw material type: wood chips*8160t/a, chaff*4080.33t/a, bamboo chips*8160t/a
Main equipment: 5 wood pelletizer machines, 1 screening machinne, 1 pulverizer, 2 forklifts, 1 air compressor, 10 belt conveyors, etc.
Working system: The labor quota of this project is 8 people, 8 hours a day, and 300 working days a year.
Process design:
1. Sieving and crushing: Fine materials are selected through a sieve, and raw materials with irregular shapes that cannot be sieved are crushed and sieved again until they meet the production requirements.
2. Pelleting: The raw materials that pass the sieve pass through the wood granulator, and are pressurized to prepare biomass granules. Qualified products enter the next process; unqualified products are returned to the production process as raw materials;
3. Cooling and packaging: In the process of pressing the biomass into shape, the biomass will be slightly heated due to physical effects, and the pellets from the pellet machine are sent to the finished product warehouse for cooling. The qualified pellets are measured and packaged to obtain finished products, which are temporarily stored in the finished product warehouse in the factory for preparation.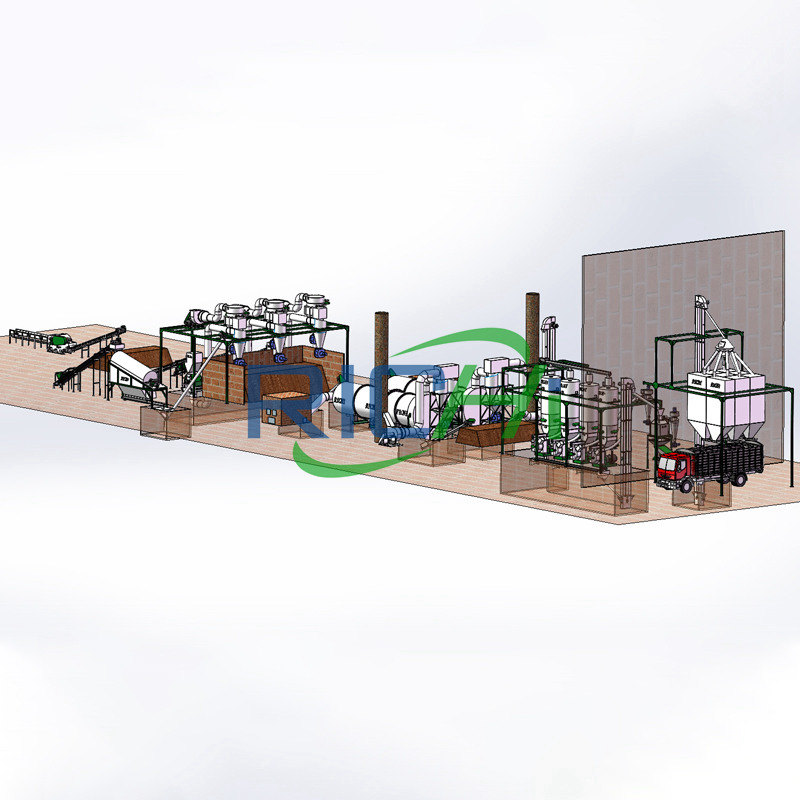 General layout:
The production workshop of this project is basically rectangular, and it is a steel frame structure factory building. The feed inlet facility is on the northeast side, the biomass fuel production line facility is in the middle of the factory area, the raw material area facility is on the east side, near the feed inlet, and the finished product area is set On the northwest and southeast sides, the discharge port is set on the west side to facilitate the transportation of finished products. The living and office area is set on the southwest side, far away from the production area.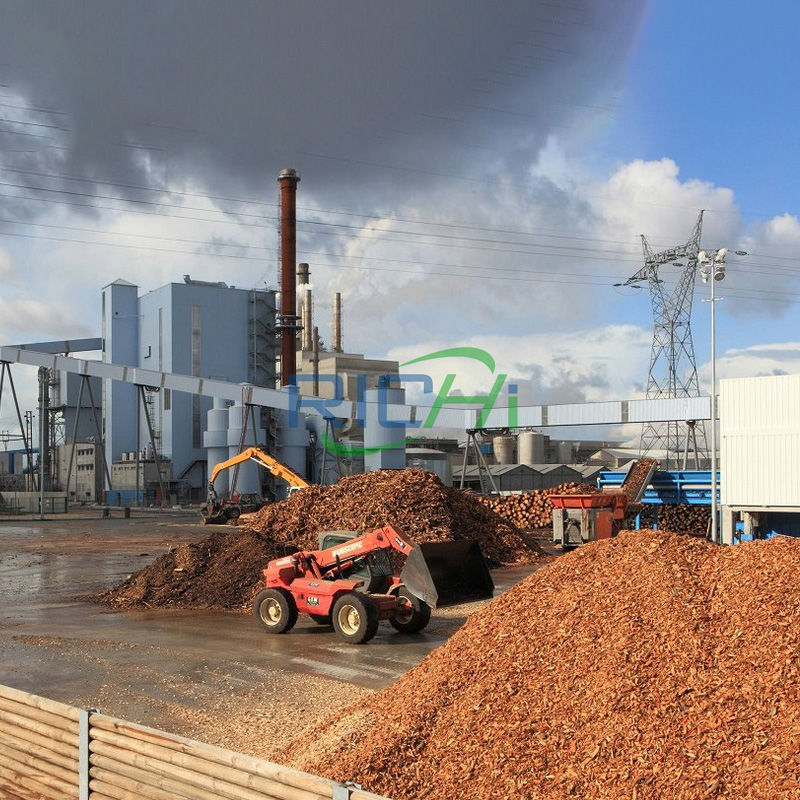 [sOLUTION 2] 8-9 t/h wood pellet manufacturing equipment for sale
—— RICHI MACHINERY ——
Total investment: 980,000 USD, Annual output: 36000t/a
Construction content and scale: the project covers a total area of 5000m2, with a total construction area of 4800m2;
Main construction content: including production plants, offices and environmental protection facilities, etc.;
Electricity consumption: about 100000kW.h; Water consumption: 528t/a
Raw materials: wood waste such as fir, pine, eucalyptus, and miscellaneous wood, and raw materials after crushing;
Main production equipment: 1 wood chiper machine, 2 wood pellet hammer mills, 5 wood pellet makers, 2 wood chip dryers, etc.
Working system: The number of project employees is 20, each shift is 8 hours, and the annual working days are 240 days.
Project Process Description:
Raw materials come from qualified suppliers, inspected and put into storage. When the purchased raw materials are put into storage, plastic and other sundries are first screened out, and then crushed. The leftovers (such as nails, plastics, paper scraps, etc.) are transported to the wood pellet machine to start granulation; finally, the excess dust is screened out, and then it enters the silo to cool and is bagged into the warehouse.
project layout:
According to the production process, combined with the shape of the construction site, external traffic, surrounding environment and local natural conditions, the design plans to divide the whole factory into two main functional areas, namely the production plant area and the office and living area.
The production plant is located in the north with the gate facing south, close to the road and far away from the surrounding residential areas. The office and living area is located in the northwest of the project. There is an open space in the factory area to facilitate the loading and unloading of raw materials and finished products. The roads in the site can meet the requirements of transportation and fire-fighting vehicles.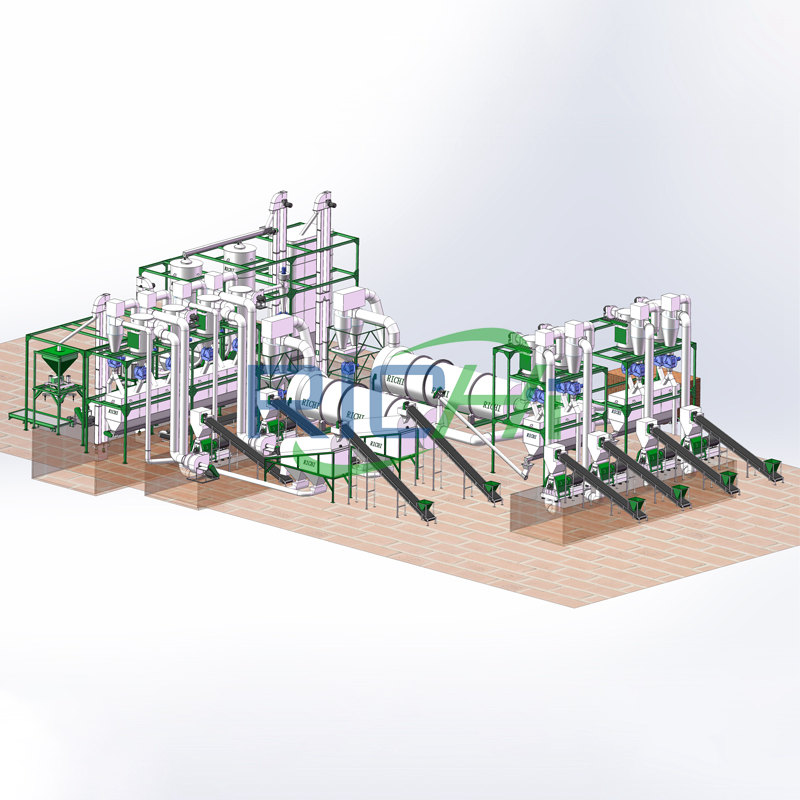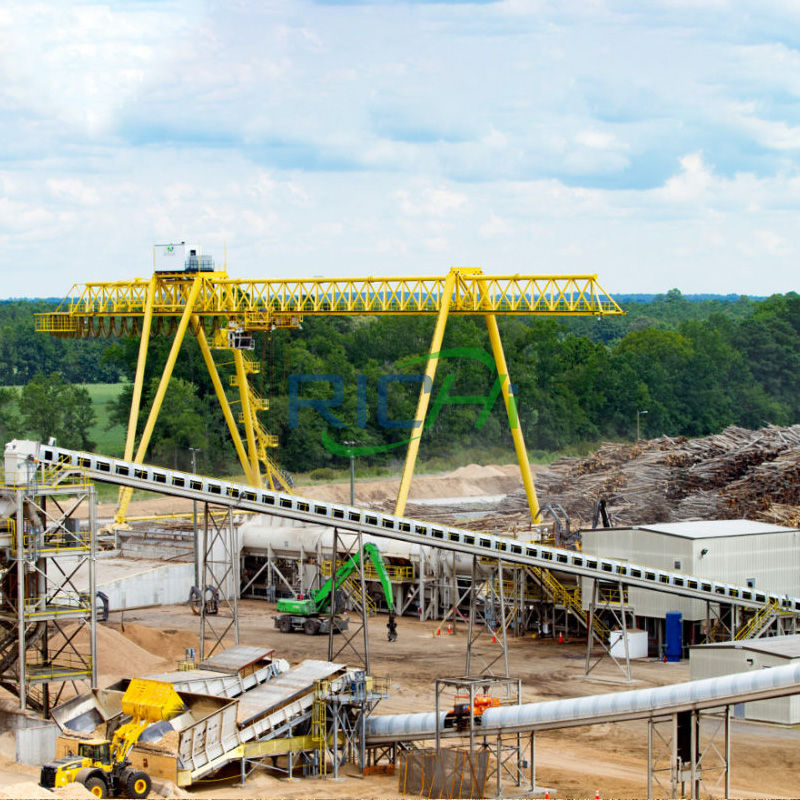 [sOLUTION 3] 10 t/h wood pellet manufacturing equipment for sale
—— RICHI MACHINERY ——
Total project investment: 820,000 USD
Annual output: 25000t/a
Project area: covers an area of 1840m2, construction area of 1840m2, 1 floor, including crushing area, crushing area, granulation area, screening area, packaging area, warehouse, etc.
Working system: The number of employees is 15, the annual working day is 300d, and the working time is 8 hours.
Raw materials: wood waste, consumption 25002t/a (wood waste in this project is all purchased from outside, and all wood waste does not contain toxic and harmful substances such as paint and various adhesives.).
Power consumption of the project: about 200,000 kWh/year
Main equipment: 1 slicer, 6 wood pellet machines, 2 pulverizers, 1 air compressor, 8 conveyor belts, 7 screw conveyors, 1 forklift, 1 forklift, etc.
Process design:
Crushing: Put the purchased large pieces of wood waste that do not contain toxic and harmful substances such as paint and various adhesives into a multi-functional crusher to break into small pieces of wood.
Pulverization: Put the broken small pieces of wood into a pulverizer and pulverize them into wood powder.
Pelletizing: The pulverized wood powder is transported through a closed pipeline to a wood pellet machine to extrude biomass pellets.
Screening and packaging: The prepared biomass particles are screened through the drum sieve, and the unqualified products are transported back to the pulverizer together with the dust residue processed by the dust treatment device for reprocessing, and the qualified biomass particles are screened and processed. Packaged into a finished product.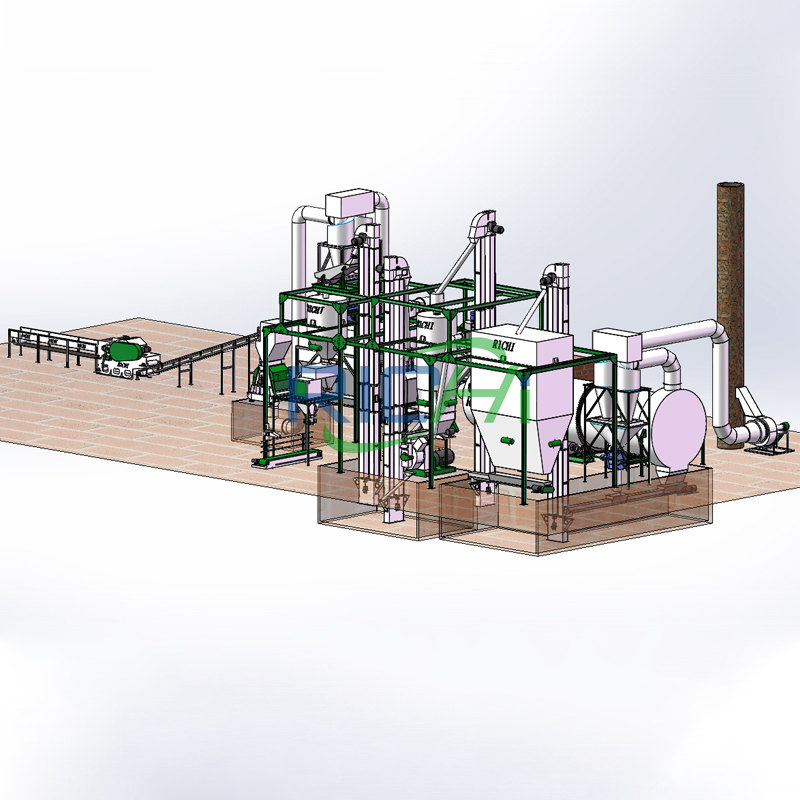 Richi Machinery is mainly engaged in wood pellet manufacturing equipment for sale, We have witnessed the vigorous development of global wood pellet industry and we also grow up along with its development. We guarantee it is definitely profitable and has great potential to starting wood pellet manufacturing business.
Tips on starting wood Pellet manufacturing equipment system
Biomass energy has been the hot topic around the world, attracting more and more investors. Before starting biomass wood pellet manufacturing equipment system, you should make some preparation.
Here are some tips:
01 Market Researching
Market decides if your biomass wood pellet mill plant can make profits and how much it will make. The first thing before building biomass pellet plant is to make market research.
Such as, how many boilers can be used with pellets, how many people engaged in this industry, and if the local people know about biomass energy etc.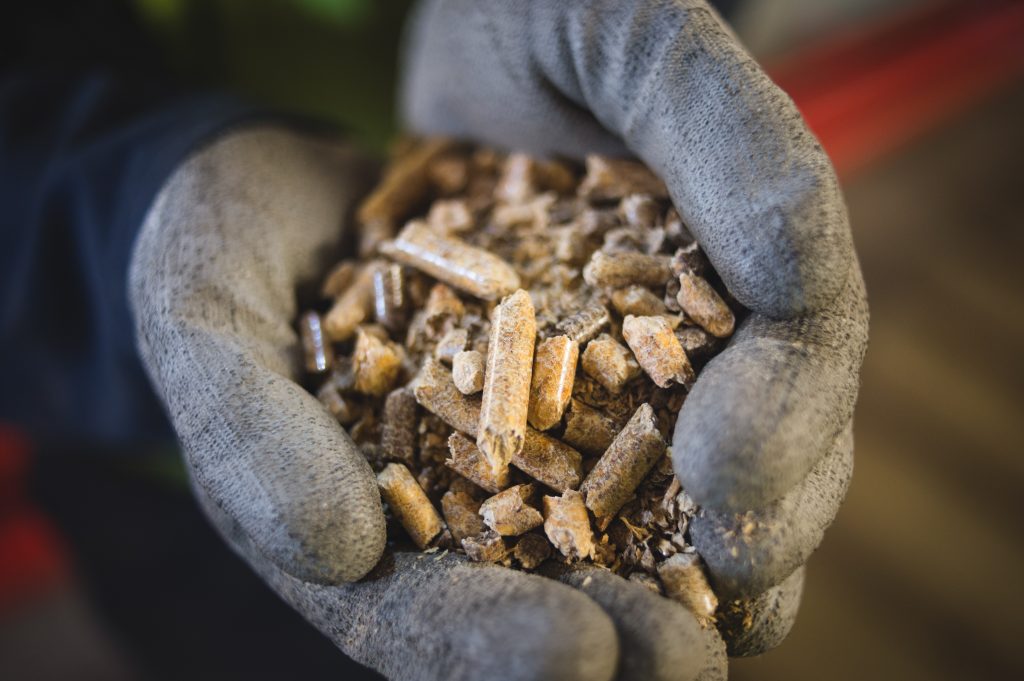 02 Raw Materials
In the biomass energy industry, who can take up the market if he has adequate raw material. Multiple kinds of raw materials can be used in biomass pellet mill factory, like forestry waste, agri residues, living waste, animal waste etc. you should make sure the stable raw material resources.
03 Production Factory Setup
Building biomass pellet making plant is also important, which had better be close to the raw material resource. And the factory size should be decided in advance according to the scale of biomass wood pellet processing plant you want to setup.
How do you benefit from pellets?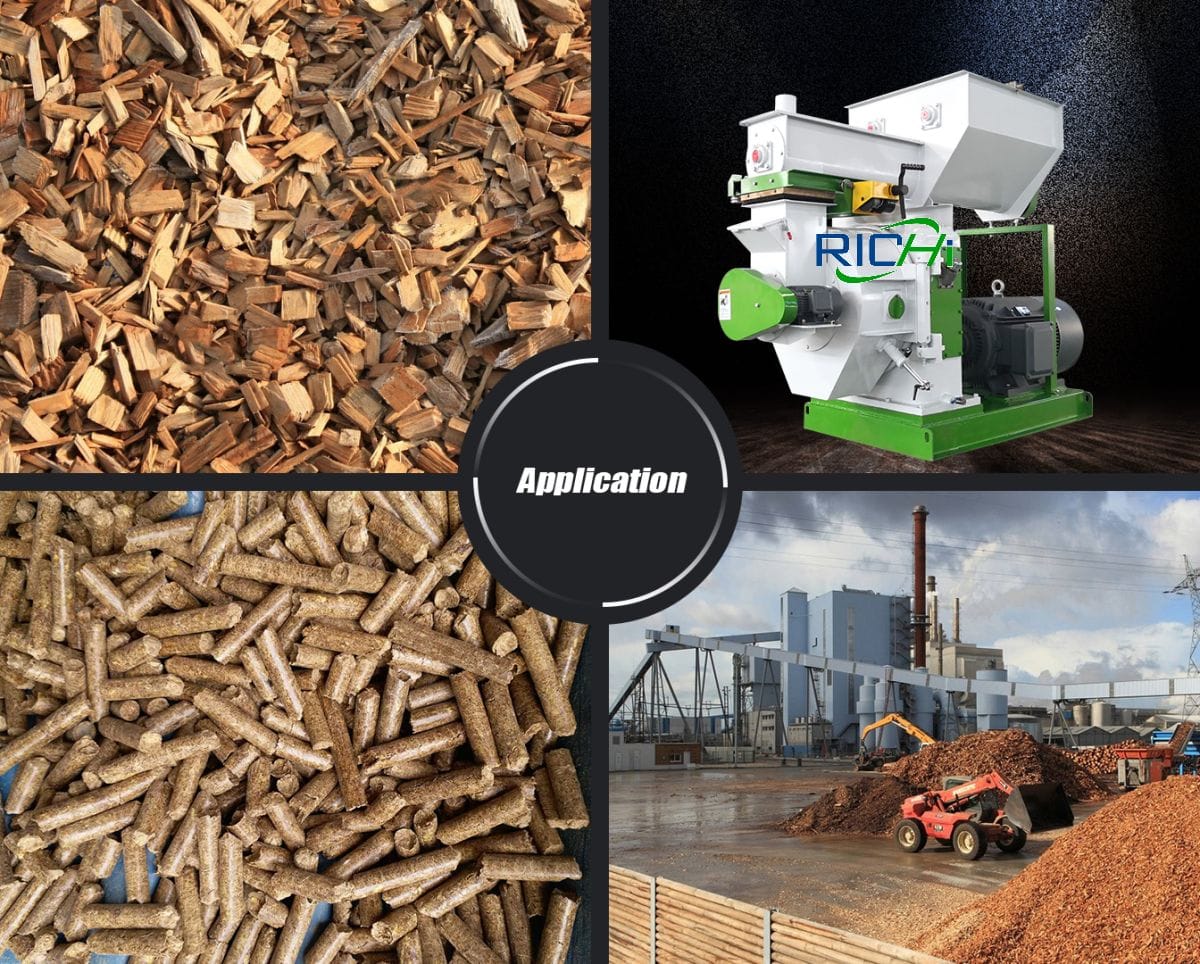 Low cost, as pellet prices remain competitive compared with fossil fuels, which are more sensitive to market fluctuations.
It is possible to use renewable fuels in the form of wood pellets.
High energy density of pellets enables simple fuel logistics, which reduces the environmental impact.
It's a green choice. Replacing an old boiler with a pellet boiler significantly reduces CO2 emissions from district heating and process steam. Switching to a pellet plant is good for the environment.
Startup is fast and easy in comparison to other types of biofuel plants. The pellet plant reacts quickly to load changes, making it an excellent solution for a peak load and back-up plant.
Richi Machinery is committed to the wood pellet manufacturing equipment for sale, Our focus is to bring your performance forward. Our expertise in sustainable energy production is at your disposal. Get in touch with our specialists through e[email protected], or the WhatsApp 86 138 3838 9622.
Reliable wood pellet manufacturing equipment Supplier – RICHI Machinery
Anyone who is interested in getting into wood pellet manufacturing industry would have many questions about the setup of biomass pellet manufacturing plant and wood pellet making business, like:
What's the developing trends of global biomass pellet fuel market?
Is it truly profitable?What raw materials can be used for biomass pellet production?
Is only wood sawdust suitable?
How much will it cost to build a complete wood pelletizing plant?
How does the financial feasibility for a wood biomass pellet plant go?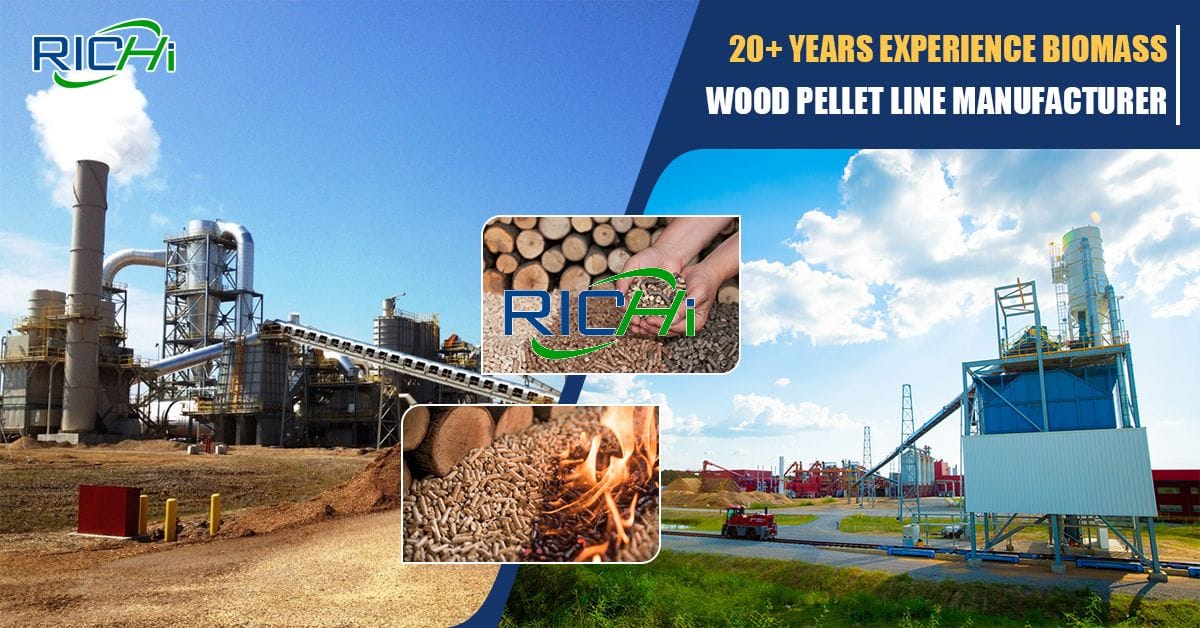 As a manufacturer focusing on the wood pellet manufacturing equipment for sale, RICHI Machinery been in biomass industry for at least 25 years and is specialized in designing and manufacturing of biomass wood pellet making equipment.
In these years, we have undertaken many turn-key project wood pellet production lines around the world, such as United States, Canada, Japan, Italy, Peru, Indonesia, Malaysia, Australia, Latvia, Vietnam, Austria, etc.. Welcome to contact us to get detailed wood biomass pellet production line business plan ans project report.
LEAVE YOUR NEEDS
Keeping in touch with us is an effective way to solve all your problems. If you have any needs or questions, please leave your contact information, then RICHI technical consultants will send design, quotation, videos to your mailbox. You can also contact us directly via WhatsApp: +86 13838389622