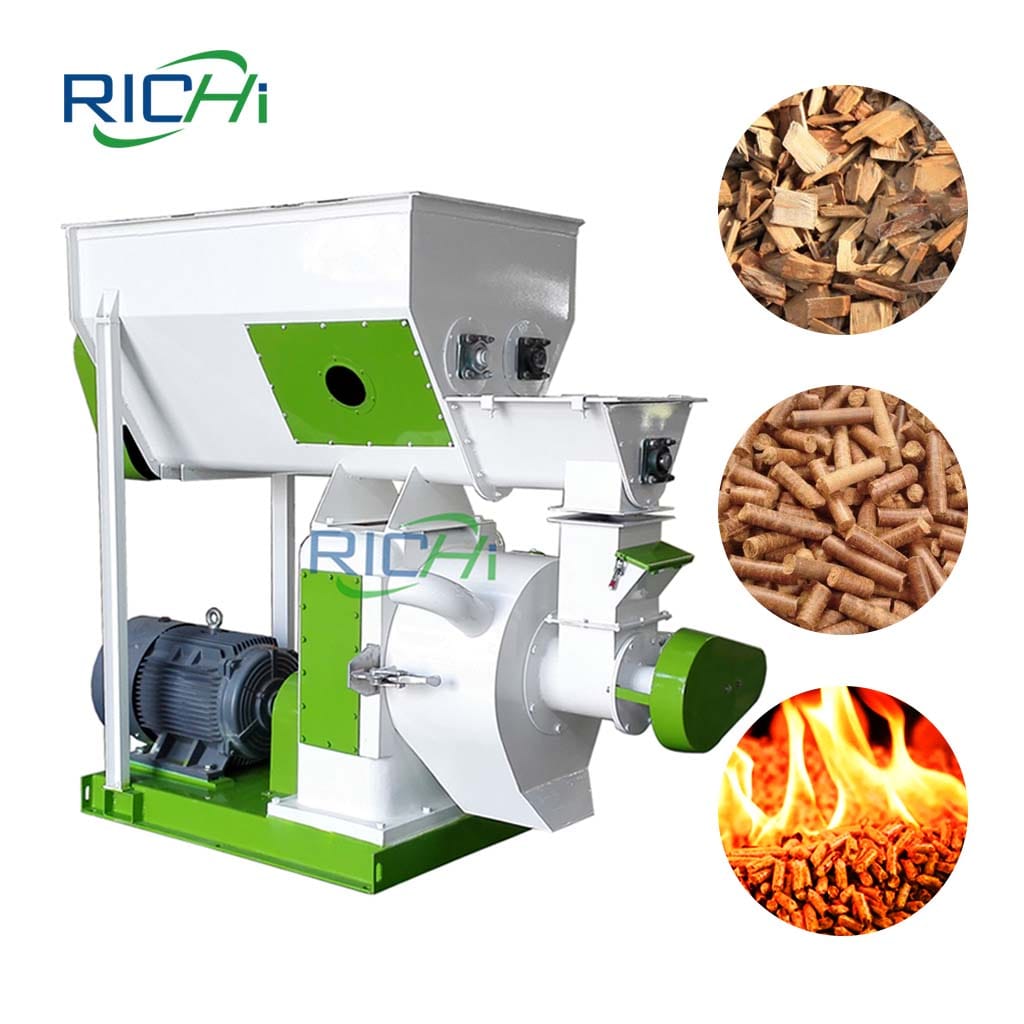 wood pellet machine for sale
Richi Machinery is mainly engaged in wood pellet machine for sale, our MZLH 320 wood pellet press machines are engineered and designed perfectly to work on fibrous material including sawdust, wood shavings and microchips as well as other agricultural and forestry waste material such as alfalfa, bagasse or straw…
We make the most of our experience in designing and manufacturing upgraded capital equipment for pellet production such as wood shaving pellet mmachine, chip pellet machines or sawdust pellet machine.
Richi Machinery is committed to the wood pellet machine for sale, and based on decades of knowledge and direct experience with wood pellet production processes. MZLH 320 series pellet making machines are simple and solid machines, with high reliability and very low maintenance costs.

Features of MZLH320 wood pellet machine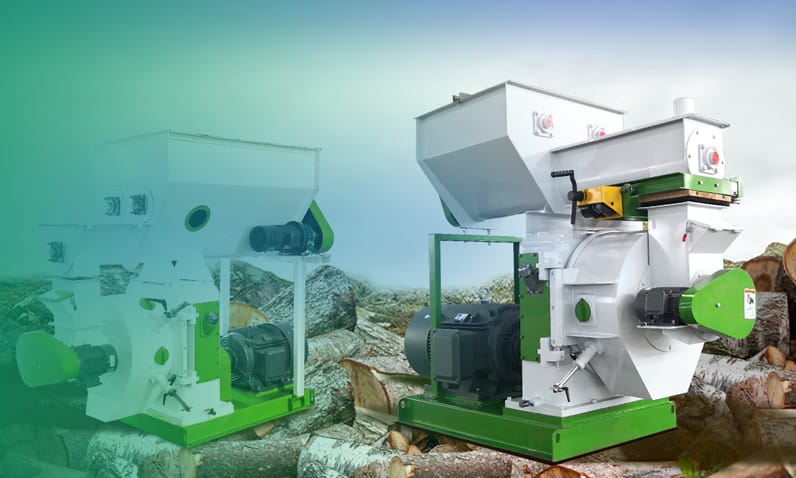 The main transmission adopts high-precision gear transmission, and the pellet machine ring die adopts quick-release hoop type, and the output is about 20% higher than that of the belt-driven type.
The transmission part of the whole machine adopts high-quality imported bearings and oil seals to ensure high-efficiency, stable transmission and low noise.
Frequency conversion feeding can be used for feeding, which can effectively prevent uneven feeding caused by unstable voltage.
All-stainless steel extended, thickened and strong conditioner, with a large opening door for cleaning.
The compensating serpentine spring coupling of the international advanced level has the performances of novel structure, compactness, safety and low failure.
The integrated machine control system gives you control and monitoring over important process parameters such as the raw material moisture content or the temperature.
Rugged paneling covers all the moving parts to protect your operators. The panels can only be opened with a key. As soon as any unusual operating conditions are detected by the control system, it will pneumatically disengage the press rolls and alert your operator.
Richi Machinery focus on wood pellet machine for sale. Wood pellets from our wood pellet making equipment are a suitable option for Home Heating, Industry Boiler,and Power Generation as they are efficient, clean. Unlike gas and oil-fired furnaces and boilers, wood pellets are environmentally-friendly.
Advantages of MZLH320 wood pellets machine
The production of pellets on the pelletizing equipment allows you to get finished products that meet the standards ENplus A1, A2, SBP, DIN (depending on the raw material base).
Highly specialized capital equipment to help you construct a high performance milling and wood pellet production line.
Effective and efficient units for all type of raw material from wood to hemp, bagasse, alfalfa, peanut hulls, straw, and even waste. Richi Machinery have your production covered!
Richi Machinery is committed to the wood pellet press for sale. Thanks to over 20 years of direct experience on the pelleting industry and in-house development, we can guarantee the high production and consistent quality with our RICHI equipment.
Six models of RICHI wood pellets making machine for the best adaptation with the raw material. Every step in the manufacturing processes is driven to guarantee a longer lifespan, an easier to maintain and a higher rate of capacity pellet mill for your facility.
RICHI wood pelleting machines are perfectly suited to any hard or soft wood species, offering a high throughput, steady mechanical durability and low wear part cost in the harshest conditions.
Six models of RICHI wood pellet maker machine to suit different capacity needs, manufactured in accordance with project and customer requirements and available for a wide range of raw material.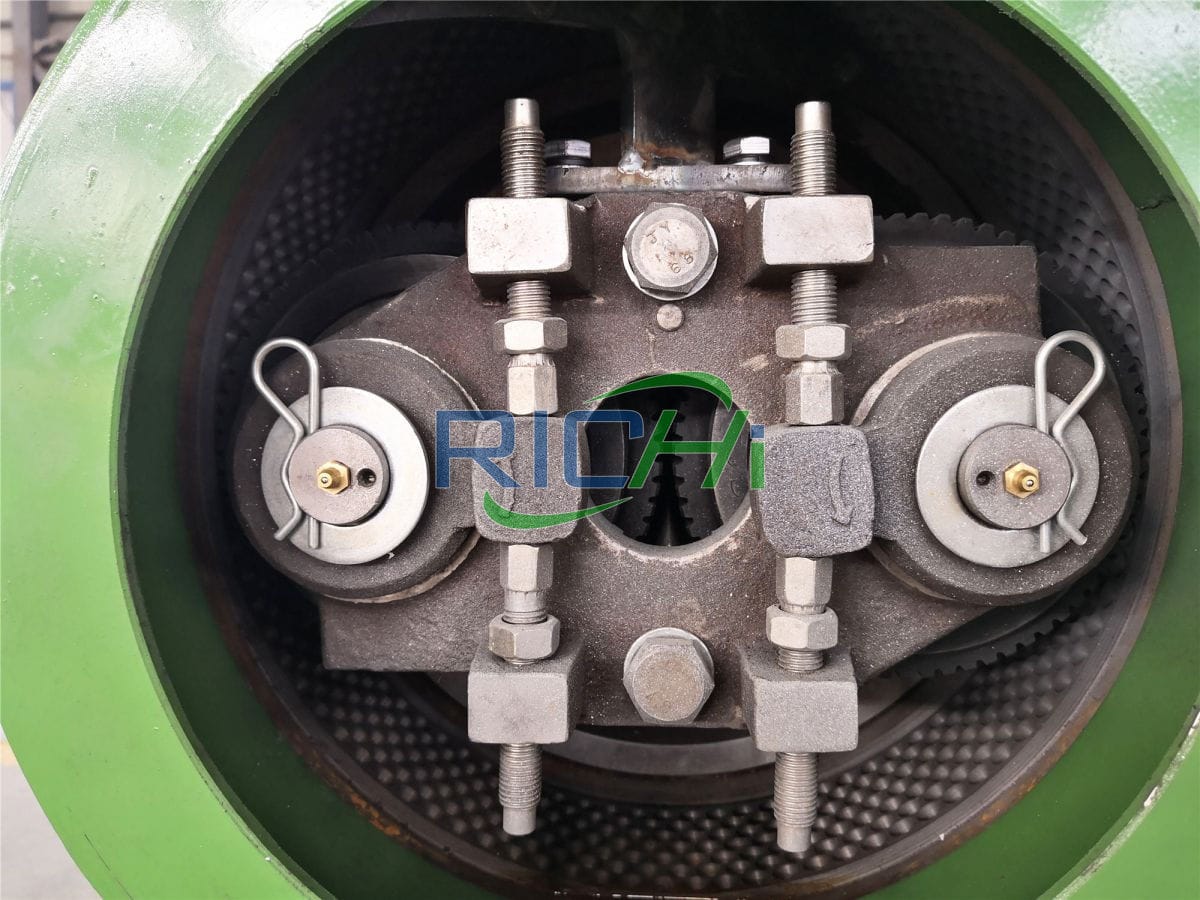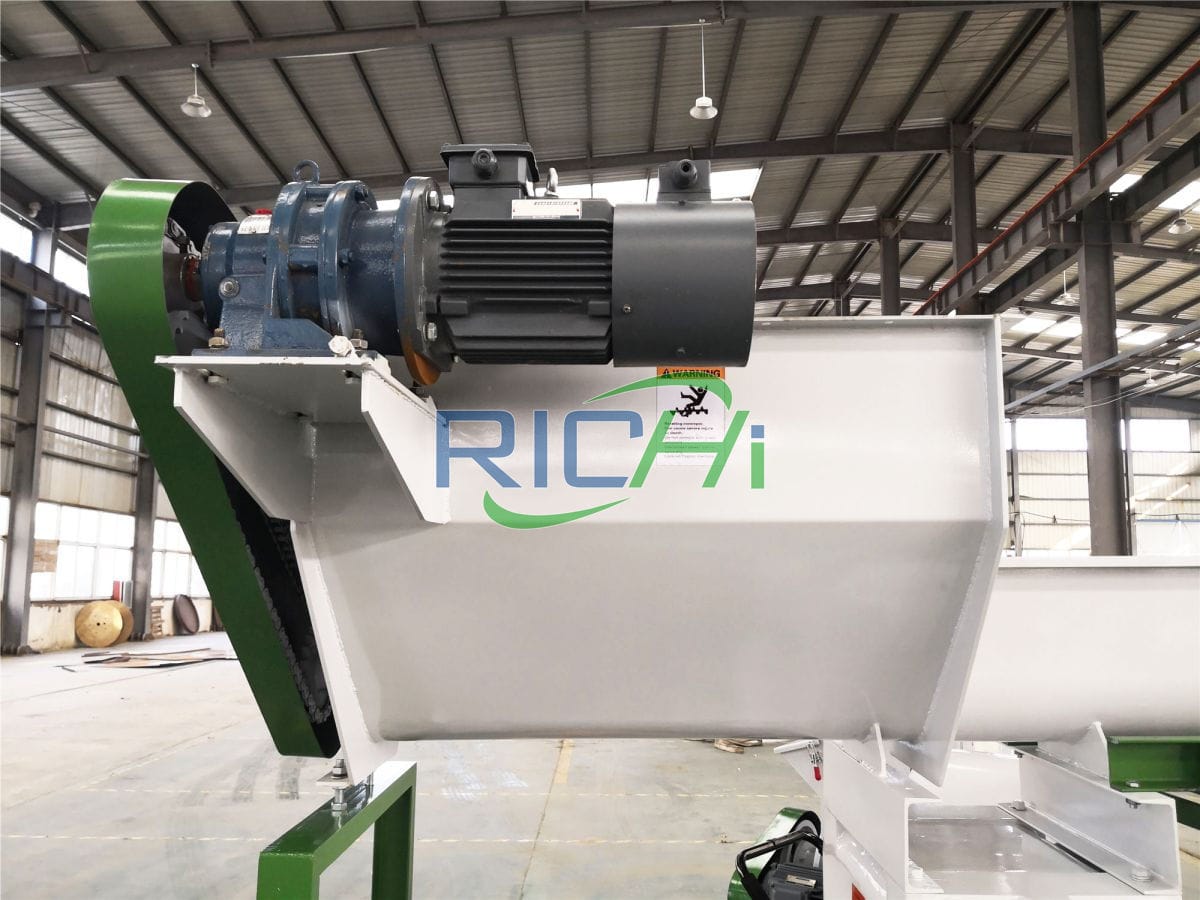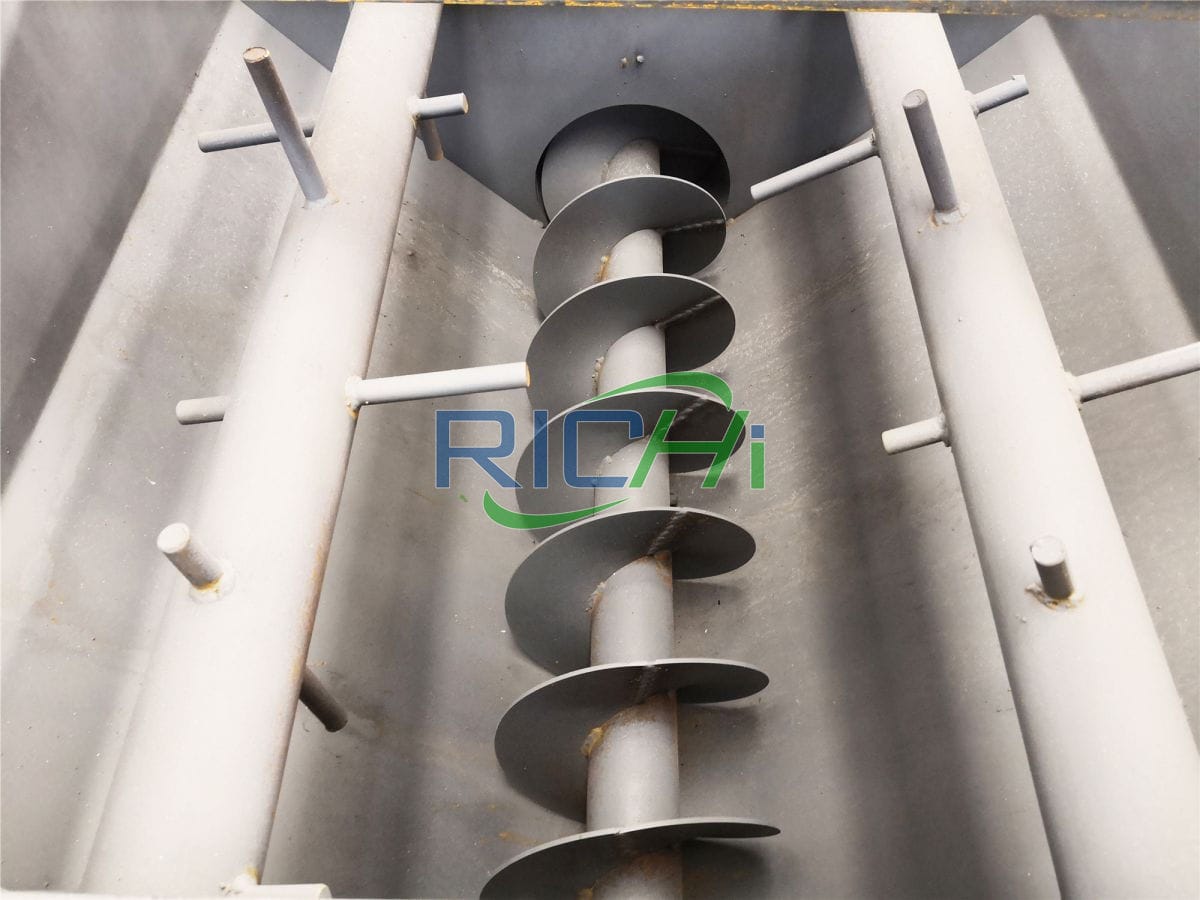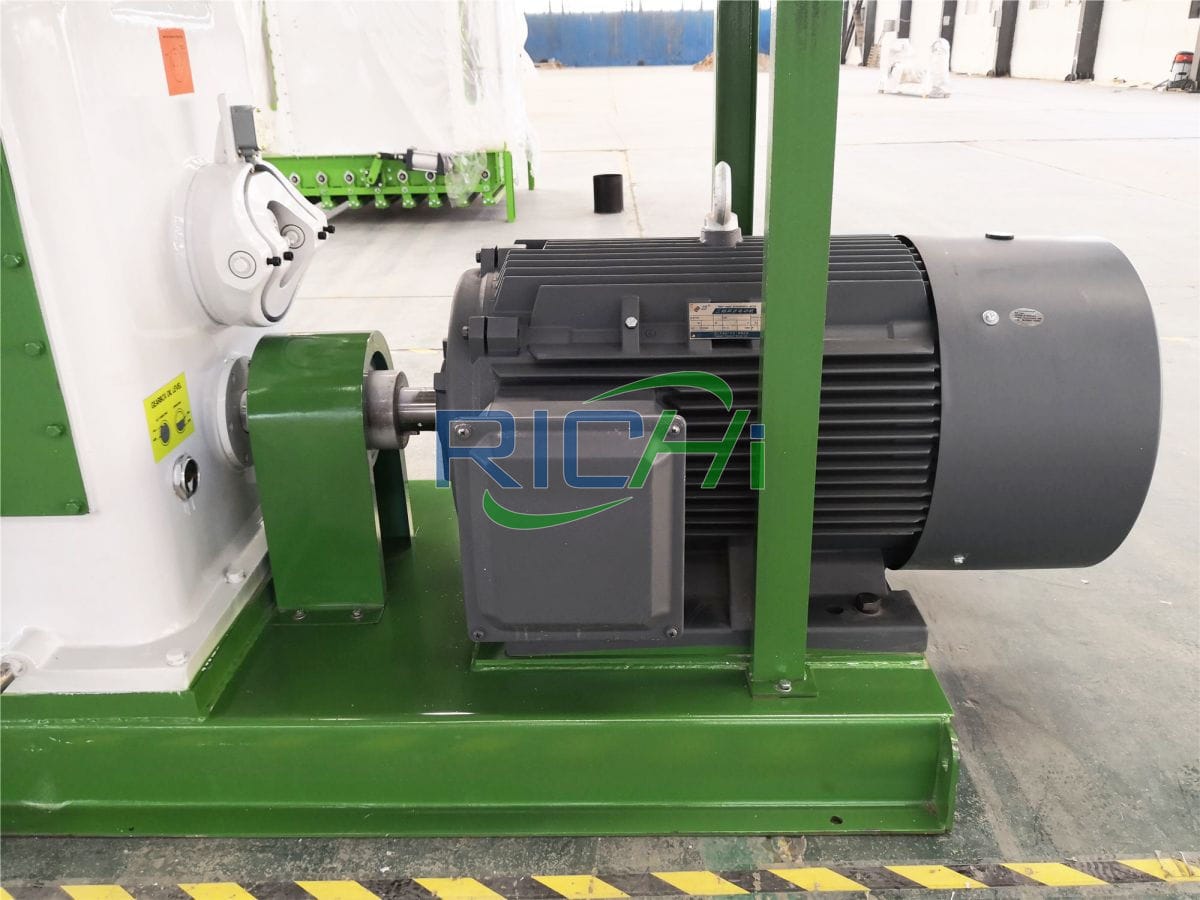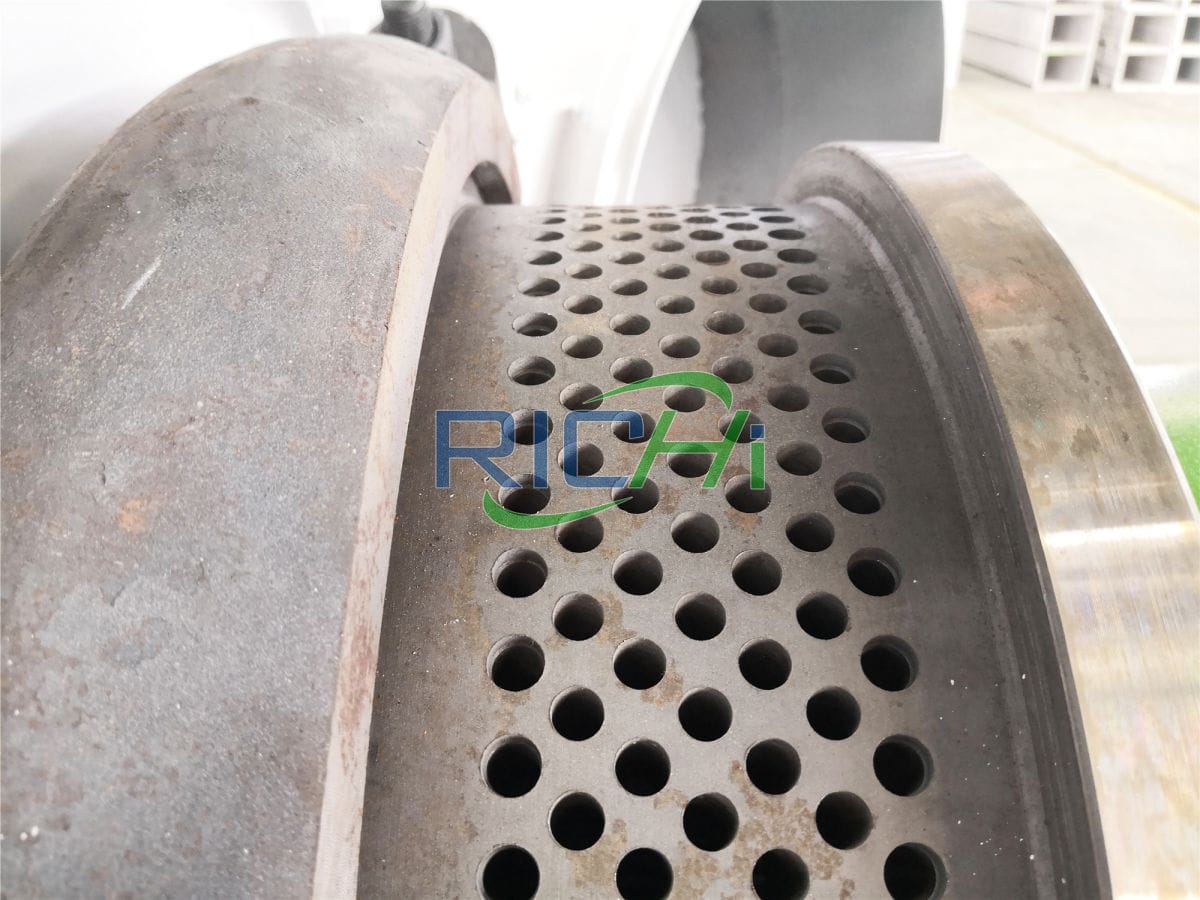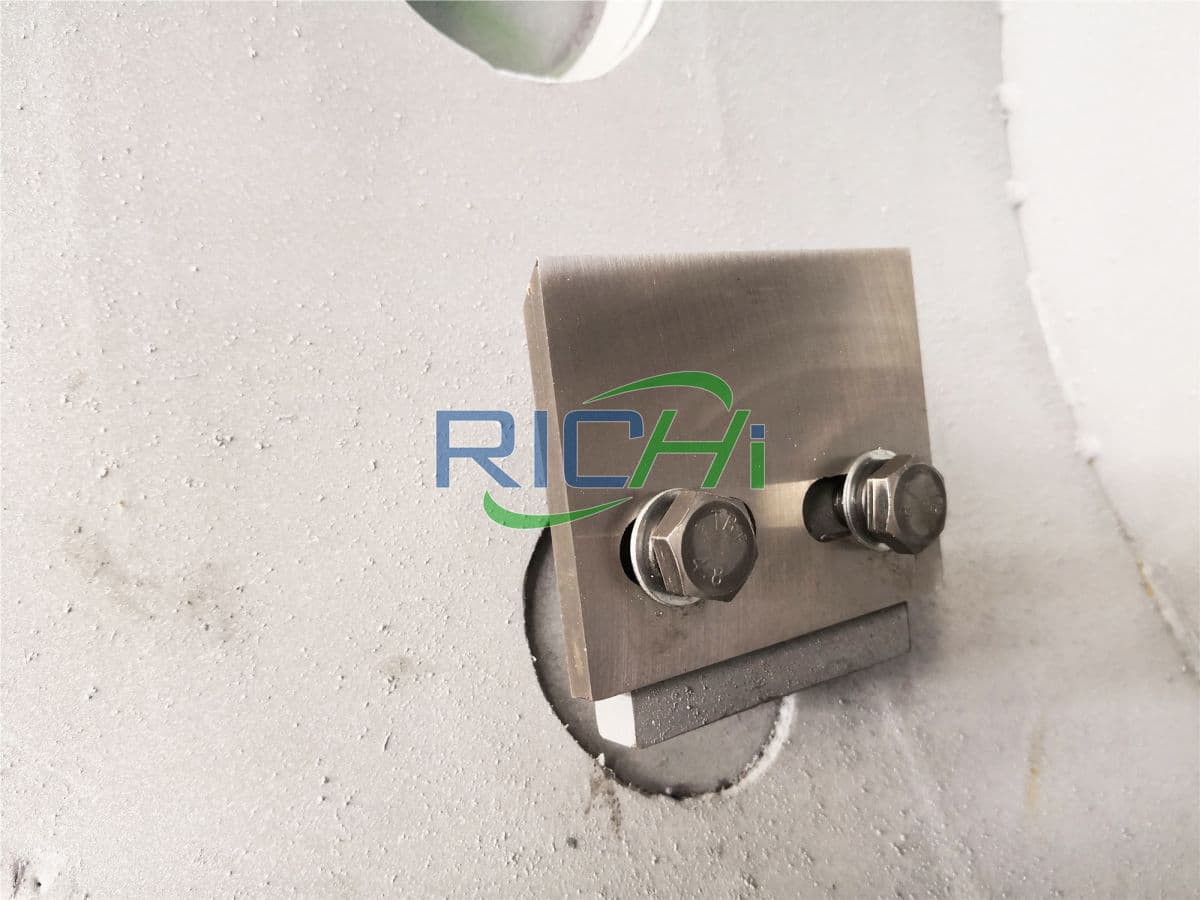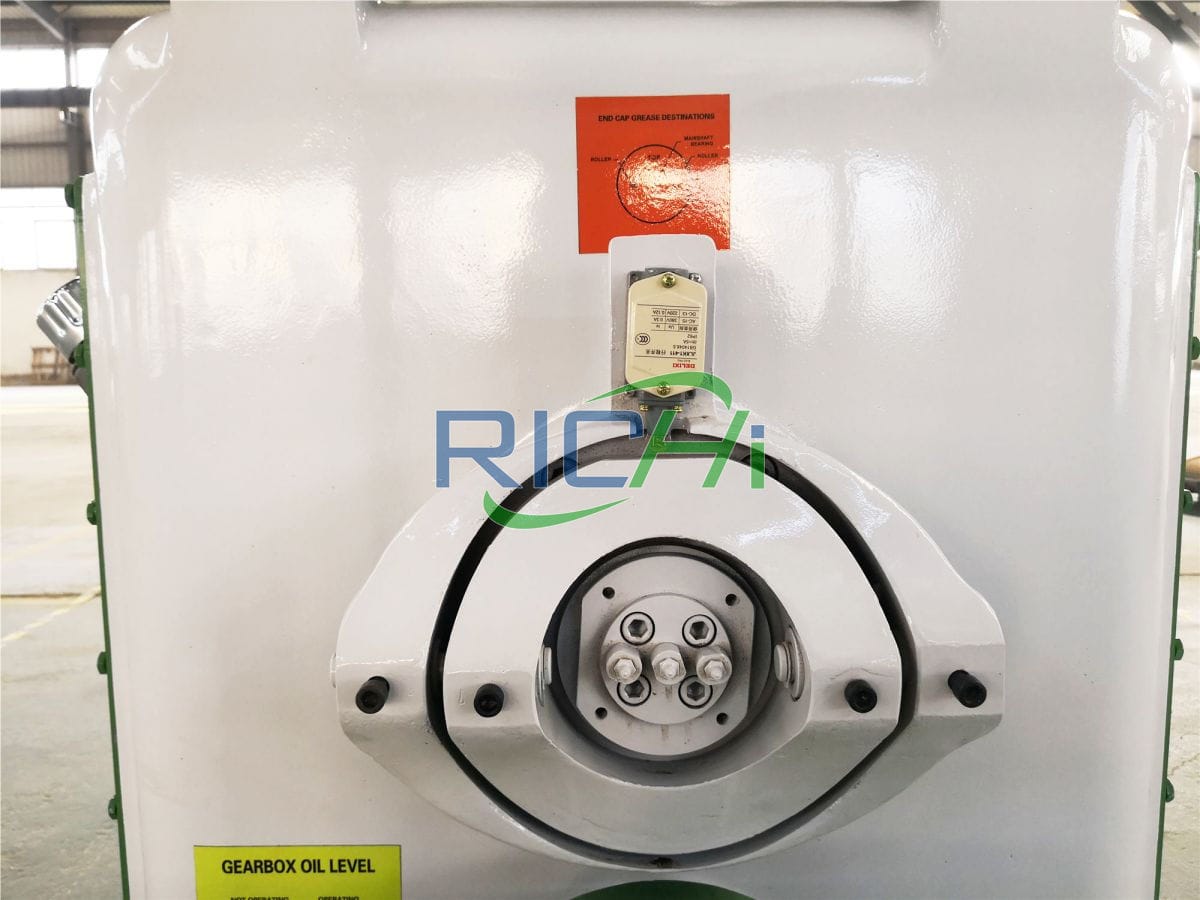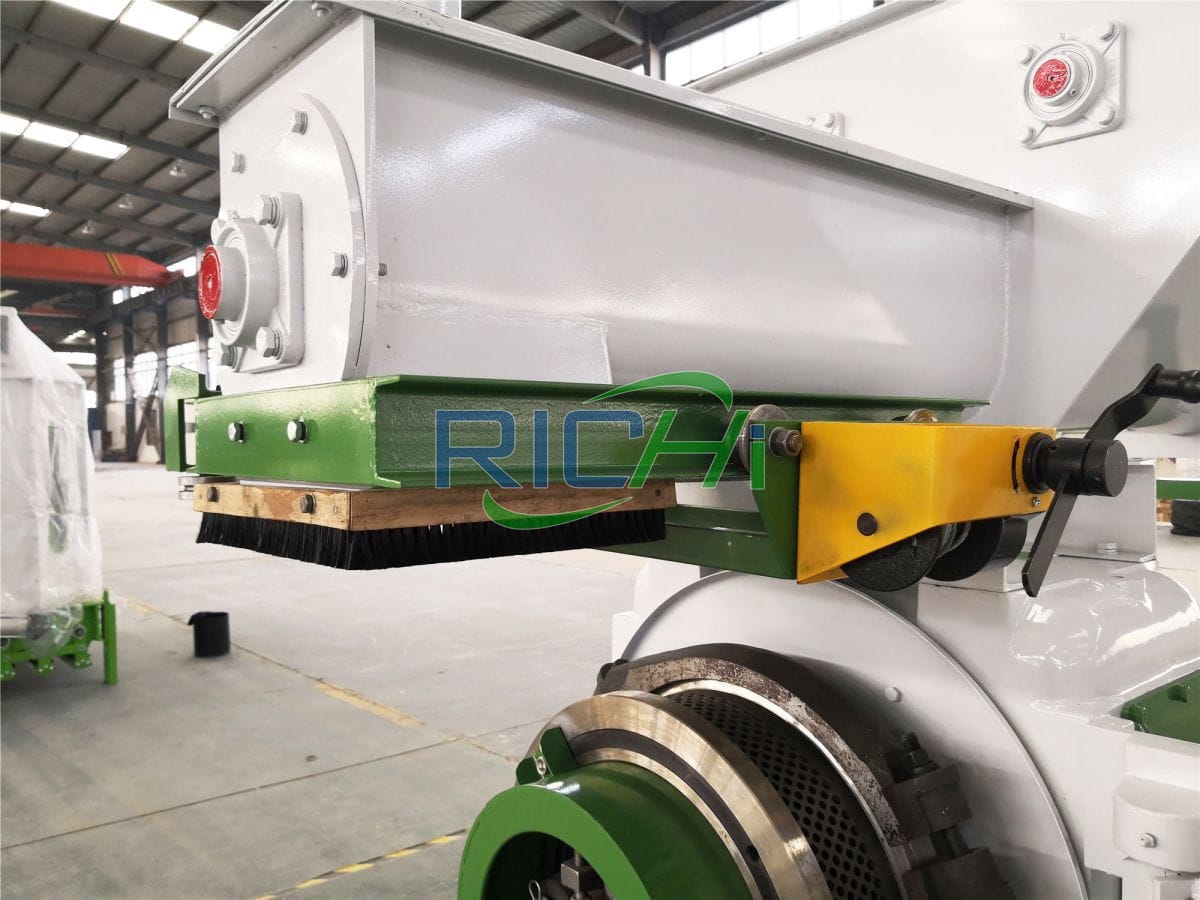 Richi Machinery specializes in wood pellet machine for sale. Our wood pelletizer machine is suitable to process various materials from agricultural and forest waste, we can customized solutions based on customers different materials available, to maximize your pellet making profit.
How does a wood pellet machine work?
To make wood pellets, wood pellet manufacturers reduce the moisture content of wood fibre inputs, grind the fibre into dust, and then compress this dust into pellet form.
By adding heat to the process, naturally-occurring lignin in the wood fibre acts as a glue that holds the pellet together. What you are left with is a high-energy, clean-burning and renewable energy source that is easy to handle and efficient to transport over long distances.
As a manufacturer specializing in biomass pellet mill for sale, to get the best performance of our pellet machine wood, we always use advanced facilities for manufacturing, more than 90% parts of wood pallet machines are made from our own factory.
MZLH320 wood pellet machine price and parameters
MZLH320 wood pellet machine price:15000-20000 USD
| Model | Capacity | Power | Transmission form | Number of pressing rollers | Ring die clamping method | Final Pellet | Weight(KG) |
| --- | --- | --- | --- | --- | --- | --- | --- |
| MZLH320 | 300-400KG/H | 37KW | Gear drive | 2 | Hoop | 2-12mm | 2500KG |
(Note: Richi Machinery's products are always updated and improved. Therefore, if there is any difference between the pictures, feature descriptions and performance parameters of the actual model, please refer to the actual product.)
01
Your raw material:
Sawdust
Bark
Wood chips
Straw
Bagasse
Energy grasses
Pellets
…
02
Your source of raw material:
Timber industry
Sawmills
Paper industry
Furniture industry
Building industry
Agricultural by-products
…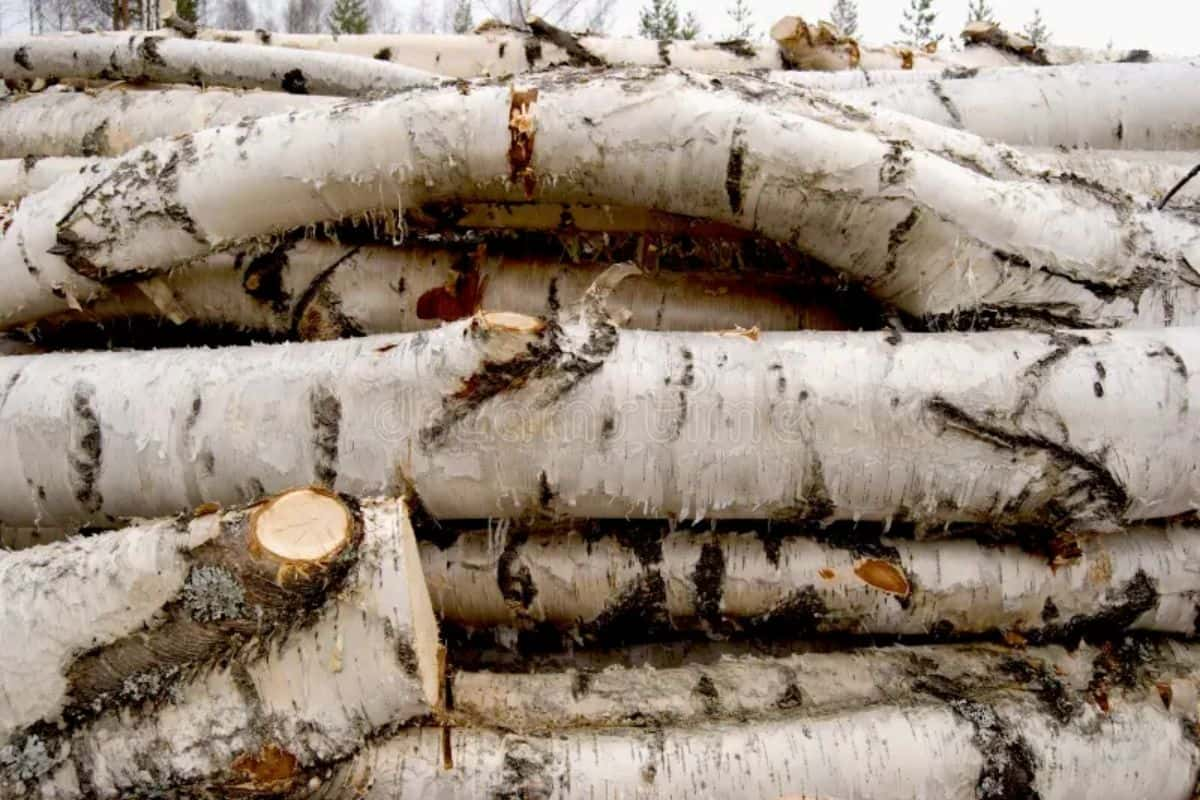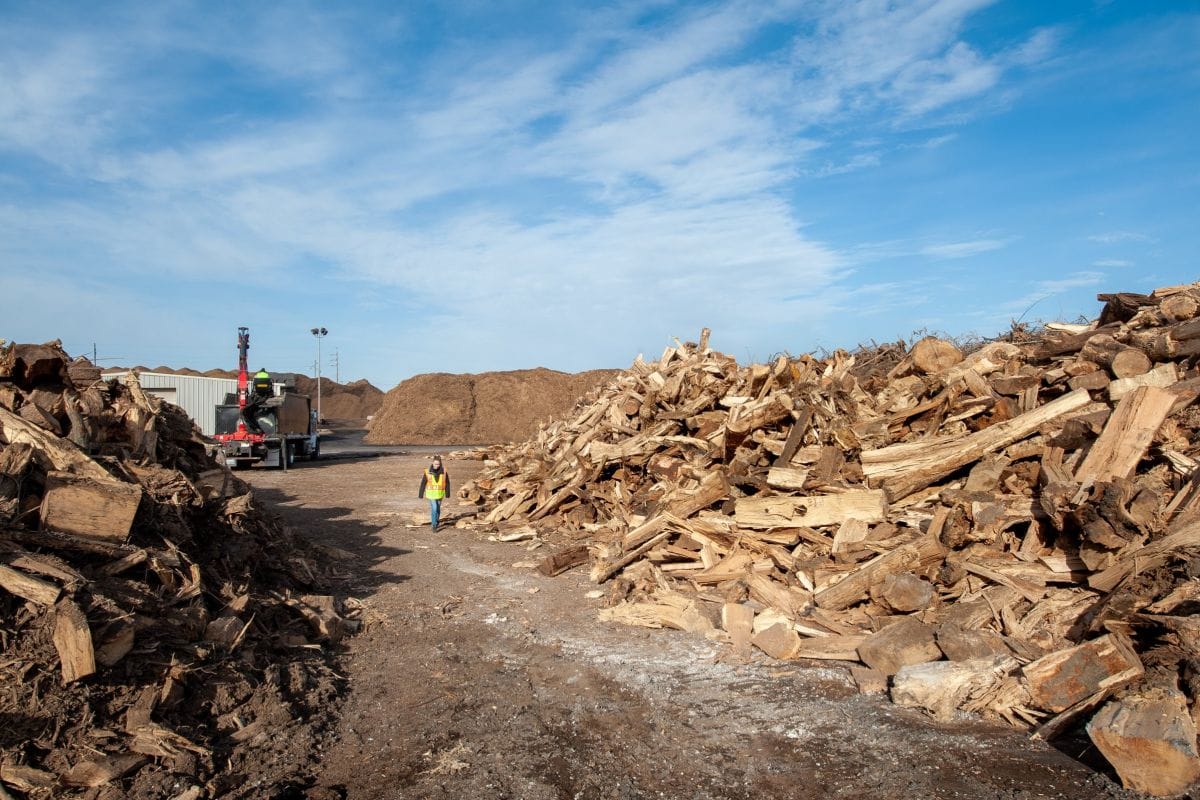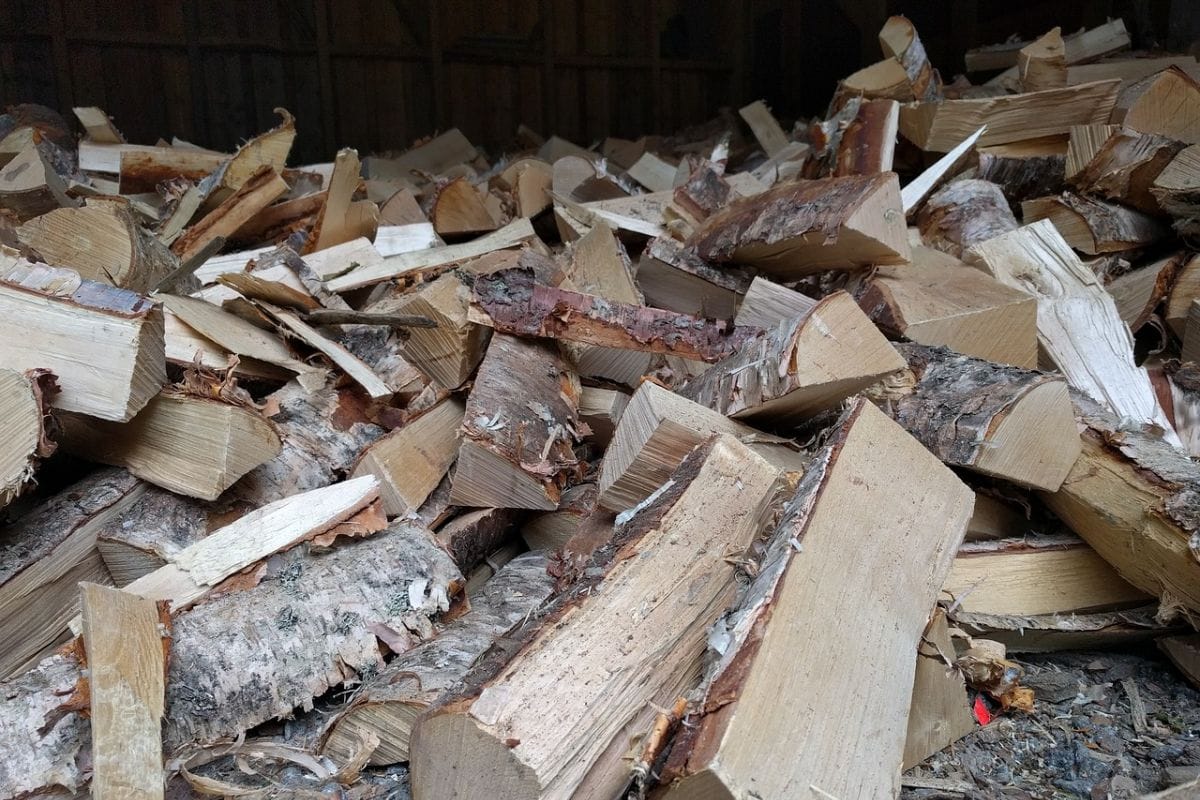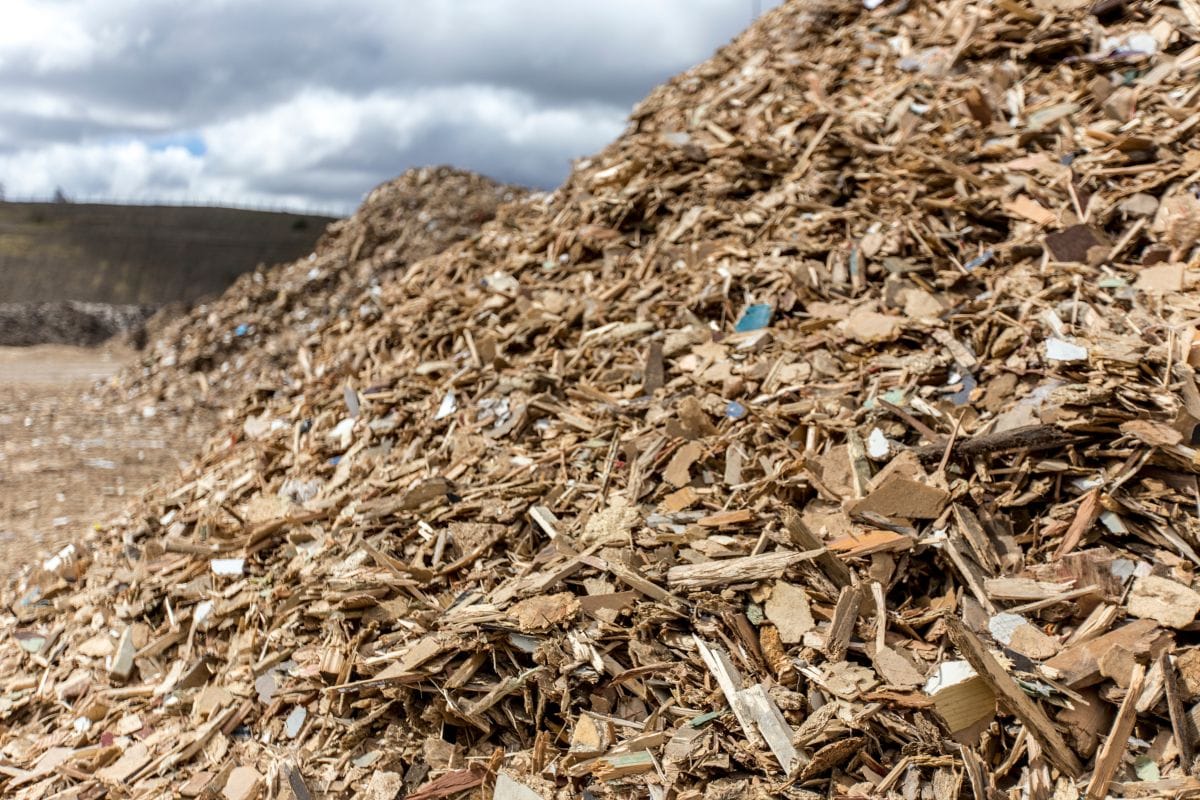 Our objective is to supply all our customers with a pellet press machine that best meets their needs. For this reason, all our models can be customized: the customer can choose the position of the motor, how the hatch has to be opened, the size and volume of the conditioners, the size of the feed screw, colour, etc.
Wood pellet machine for sale the world
As an advanced pellet equipment manufacturer, we have exported wood pellet machine for sale Asia, North America, Europe, Oceania, South America.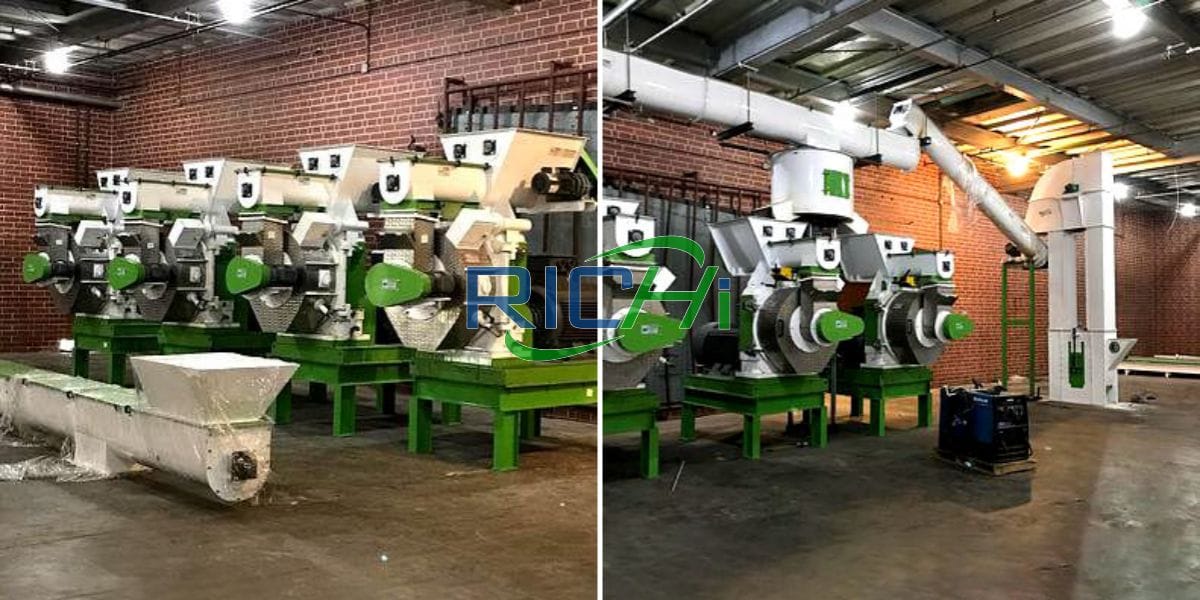 Appication: 10 T/H wood pellet factory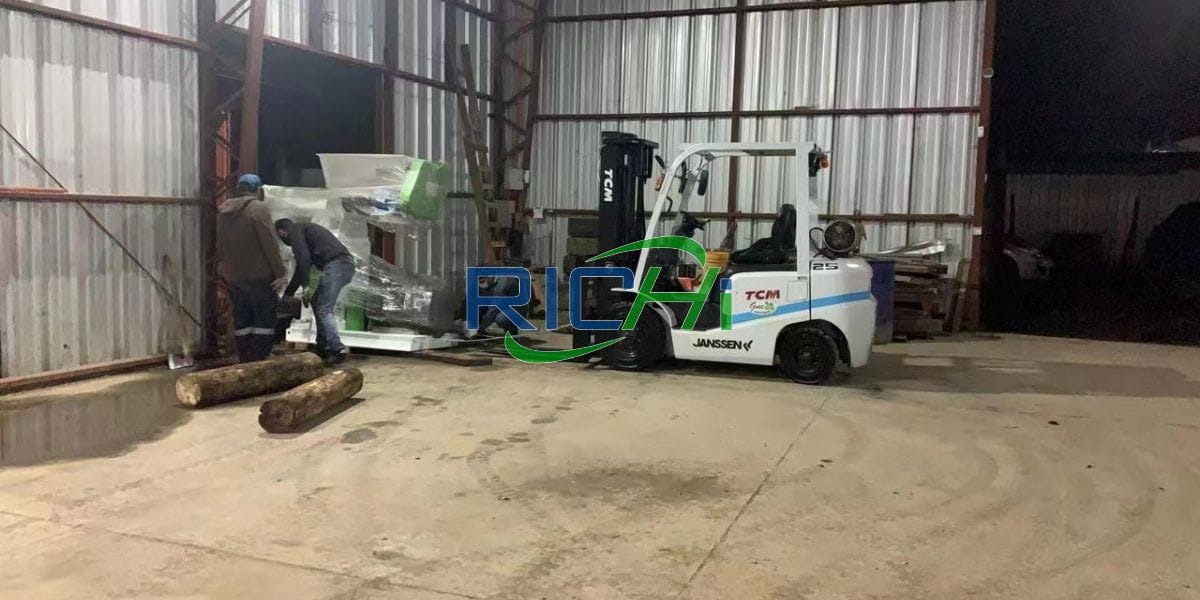 pellet mill for sale australia
Appication: 2 T/H automatic wood pellet plant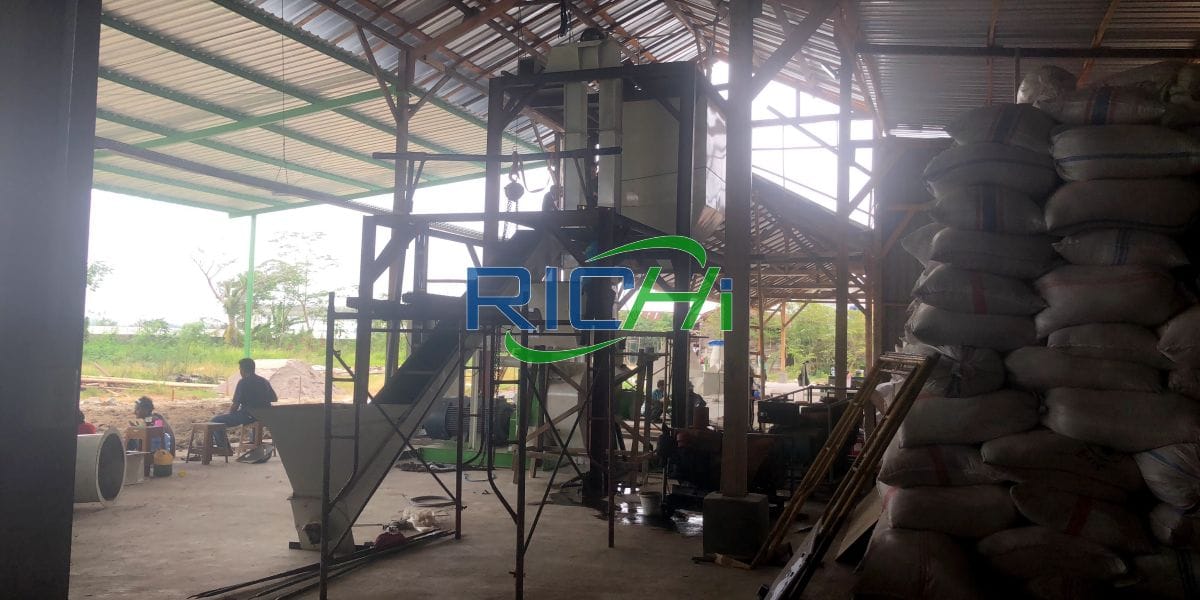 wood pellet machine for sale Indonesia
Appication: 1.5 T/H wood sawdust pelleting plant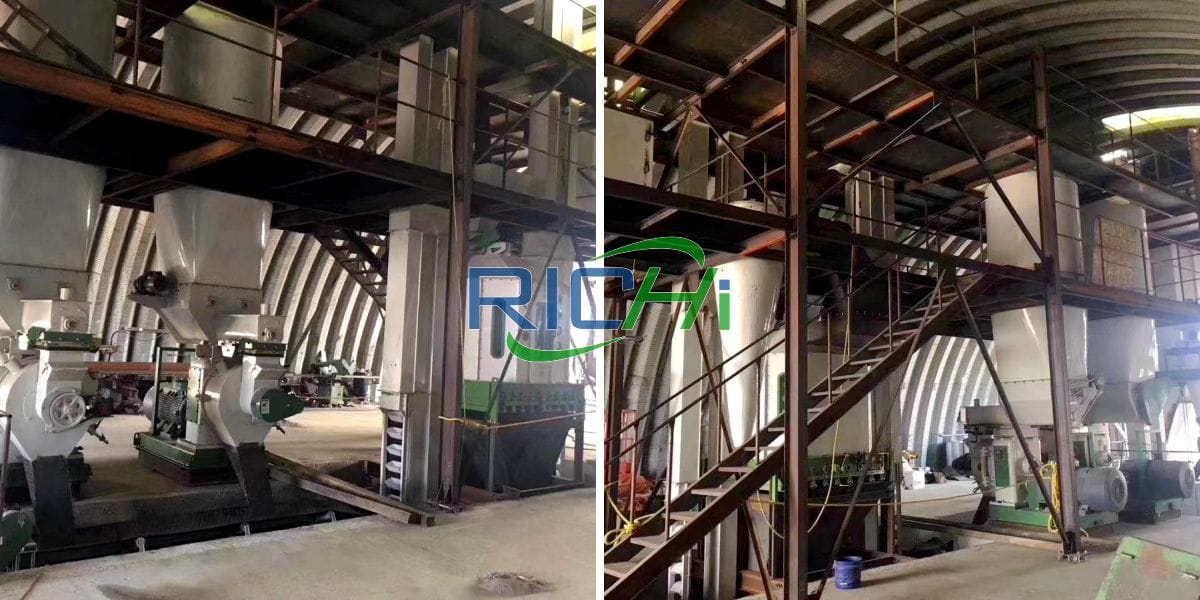 Appication: 2-3T/H wood pellet manfuacturing plant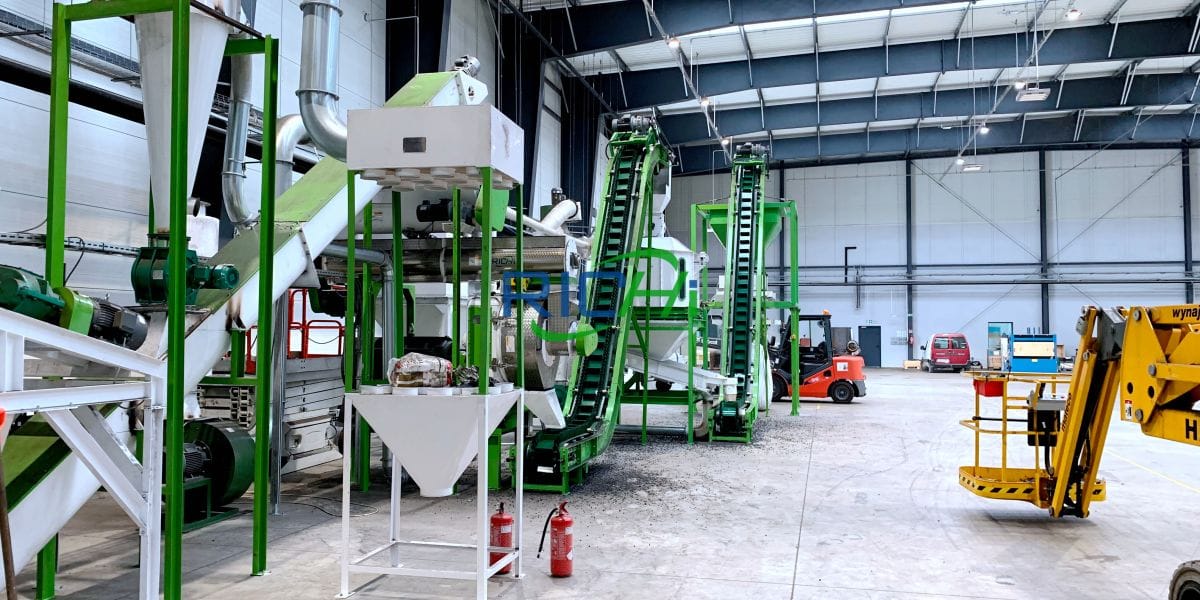 wood pellet machine for sale Poland
Appication: 2 T/H wood pelleting line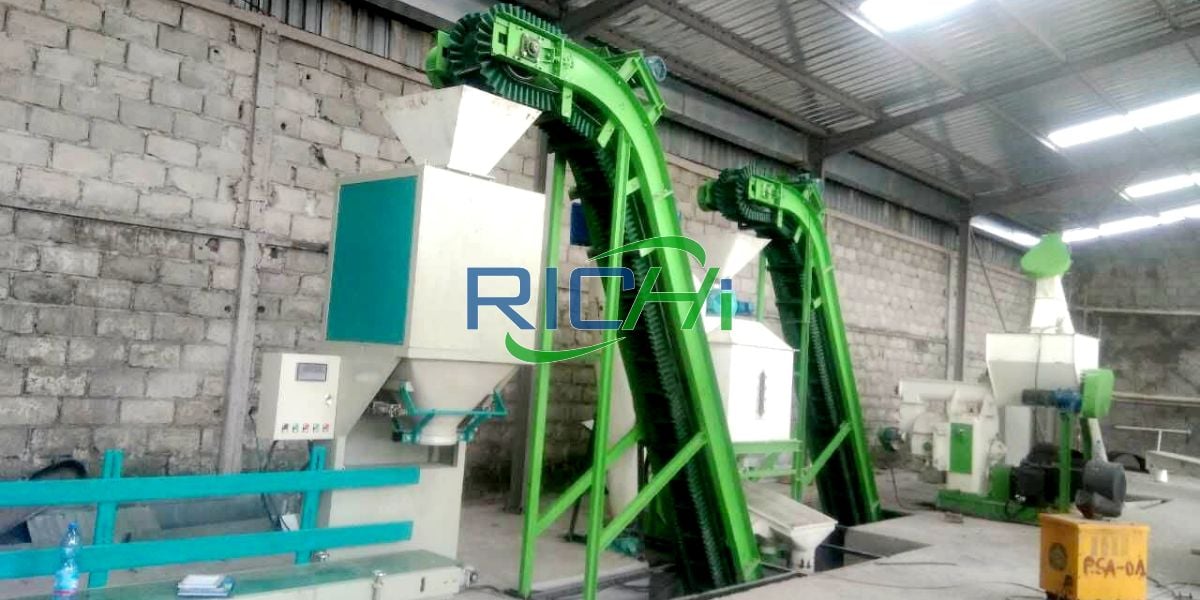 wood pellet making machine for sale Congo
Appication: 1-1.2T/H wood pelletizing plant

MORE EXPORTED COUNTRIES
Countries: Australia
Project: Wood Pellet Machine For Wood Pellet Line
Capacity: 2-2.5 Tons Per Hour
Countries: Austria
Project: Wood Pelletizer For Wood Pellet Factory
Capacity: 5 Tons Per Hour
Countries: Japan
Project: Wood Pellets Machine For Wood Fuel Pellet Plant
Capacity: 1.5 Tons Per Hour
Countries: Indonesia
Project: Wood Pellet making machine For Wood Pelleting Plant
Capacity: 4-5 Tons Per Hour
Wood pellet machine Video
MZLH320 wood pellet machine for sale 600 kg/h wood pellet plant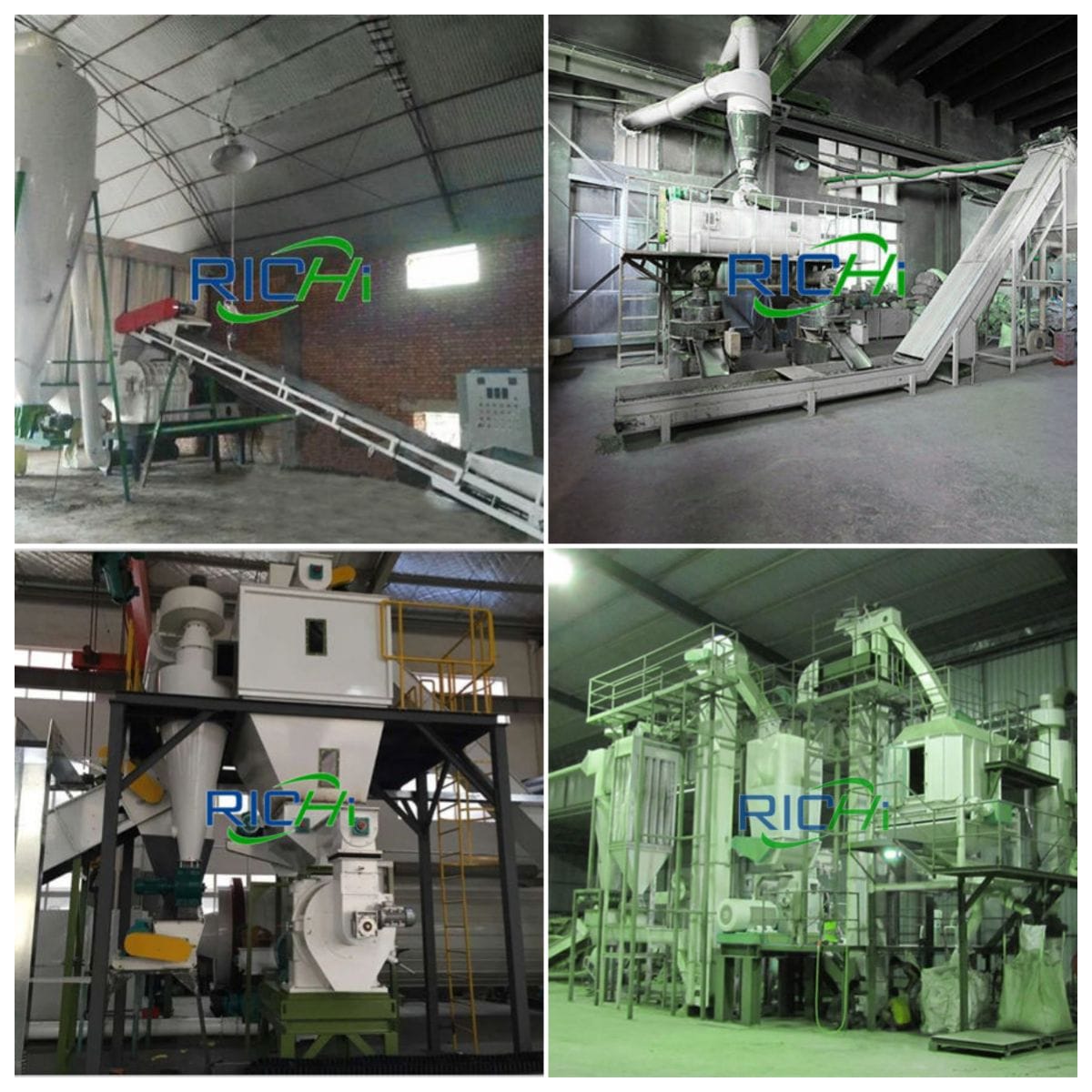 600 kg/h wood pellet plant project
—— RICHI MACHINERY ——
As a new type of granular fuel, biomass pellets have won wide recognition for their unique advantages. Compared with traditional fuels, biomass pellets not only have economic advantages but also environmental benefits, which fully meet the requirements of sustainable development.
The raw materials of biomass pellets are mainly crop stalks, rice straw, waste wood scraps and other wastes. The processed biomass pellets are small in size and high in density, resistant to combustion, easy to store and transport, and have a calorific value of 3200-4500 kcal, which is an ideal of new fuels.
In this context, the client of this 600kg/h wood pellet making plant project is building a biomass pellet construction project with an annual output of 1500t.
TECHNICAL SERVICE
Project output: 600kg/h
Wood granulator configuration: 2* MZLH320 wood pellet machine
Working system: The labor quota is 4 people, and the production is carried out in one shift. Each shift works 8 hours, and the annual production is 300 days.
Project construction period: The total construction period of this project is 1 month, mainly for plant renovation and equipment installation.
Water supply: use the existing wells in the factory area to supply water to meet the water demand.
Power supply: connected to the local grid for power supply, which can meet the power supply demand.
Total investment: 250,000USD (including all costs of equipment and workshop reconstruction)
As a wood pellet mill manufacturer, Richi Machinery can not only focuses on the wood pellet machine for sale, but also undertake all wood pellet plant stages design, budget, machinery and material procurement, construction, trial operation and acceptance of a complete pelleting system project, and finally submit a wood pellet line. (Related product: wood pellet mill for sale)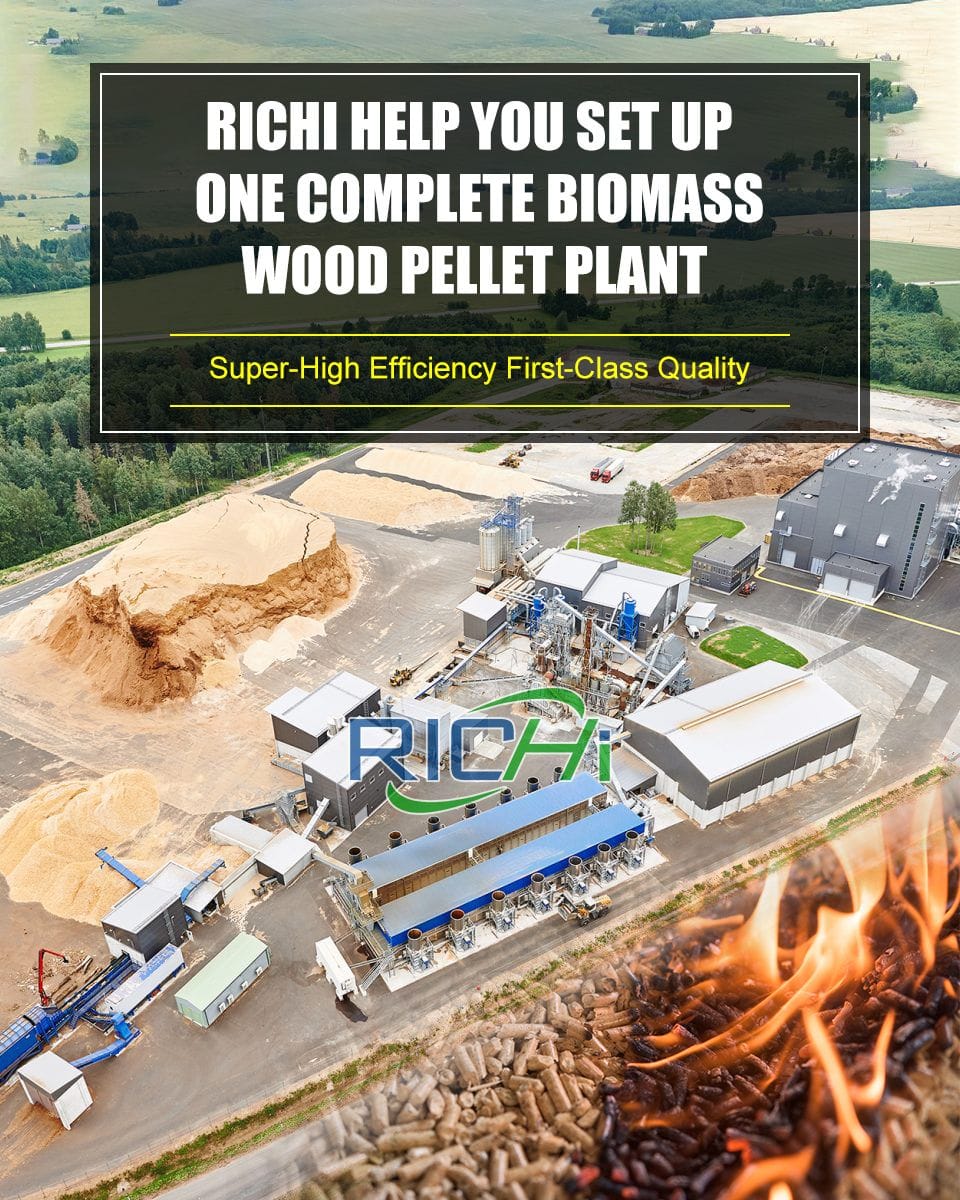 Construction content and scale
The total construction area of the wood pellet processing line project is 1550m². The main construction contents of the project are production workshops, raw material storage areas, office areas, dormitories, and canteens. (Project office buildings, production workshops, canteens and dormitories all use the existing projects in the factory area and make reasonable renovations to them according to the needs).
Production Workshop: Construct a production line with an annual output of 1500t of biomass pellets, mainly for drying area, granulation area and finished product area, with a building area of ​​1000m²; Using an existing rental facility to retrofit it.
Raw material storage area: Located in the north of the production workshop, with a construction area of ​​210m², open-air stacking of raw materials is prohibited; Renovate the existing leased factory building (three walls and roof).
Office area: 1F, construction area 200m²; Retrofitting existing leased premises Brick-concrete structure.
Dormitory: 1F, construction area 100m²; Retrofitting existing leased premises Brick-concrete structure.
Canteen: 1F, construction area 30m²; Retrofitting existing leased premises Brick-concrete structure.
Richi Machinery is not only focusing on wood pellet machine for sale, but RICHI wood pelleting line solutions have become more and more mature after nearly two years of operation.
Main product plan
| Product name | Remarks |
| --- | --- |
| Biomass pellets | Pellets, moisture content 15% |
Main Raw and Auxiliary Materials
| Name | Annual Consumption | Remarks |
| --- | --- | --- |
| Sawdust | 1550t | Surrounding Area Recycling |
| Water | 174m3 | / |
| Electricity | 300KW.h | / |
| Formed biomass pellets | 100t | Used as hot stove fuel |
| Packaging bag | 1500 | Outsourcing |
Machine for making wood pellets
| Name | Specification model | QTY |
| --- | --- | --- |
| Wood chip dryer | QHG150X | 1 |
| Hot stove | / | 1 |
| Bucket elevator | / | 2 |
| Wood pellet machine | MZLH320 | 2 |
600KG/H wood pellet machine plant process flow
This 600kg/h small wood pellet production plant project is a newly built project, and the project uses the original factory building for production. The construction period of this project is mainly to adjust the layout of the workshop and install and debug the equipment. There is no civil engineering, and the construction period is relatively short.
Richi Machinery not only focuses on the wood pellet machine for sale, but also have more than 25 years of experience in wood pellet production plant design.
01 Drying
Due to different sources of purchase, the purchased sawdust has a high moisture content due to rain or irregular stacking. In order to ensure product quality, a dryer is required to dry the raw materials. Its moisture content meets the requirements of granulation (moisture content is less than 15%).
The wood chip dryer of this wood pelleting plant project is equipped with a biomass hot stove, and the heat source is biomass pellet fuel. The raw material drying process will evaporate part of the water vapor, which accounts for about 3% of the raw material consumption. The amount of raw material to be dried in the project is about 1300t/a, and the water vapor will be 39t/a.
This wood pellet production plant project does not have a heating boiler, and the heat energy required for the drying process in the production process is supplied by a biomass hot blast stove. The fuel for the hot blast stove is mainly biomass pellets. The hot blast stove of this project is used for 2 hours a day, and the annual working time is 300 days. The hot blast stove energy uses the shaped biomass pellets (100t/a) produced by this project.
02 Conveying
The sawdust is transported to the wood pellets maker machine through the hoist. The shell of the hoist is made of seamless steel pipe with good sealing performance. The electric motor is used to drive the screw to rotate through the reducer. Through the rotation, the material is transported along the fixed shell. Move over to carry out the conveying work.
03 Granulation
The dried raw materials are sent to the wood pellet maker through the elevator for granulation. The temperature inside the wood pellet extruder machine is controlled at 110~120°C, and the moisture in the raw material itself is not completely dried to be pressed into granules.
The wood pelleting machine pressurizes the uniformly stirred raw materials into granules, and through the compression of external force, the lower pressure is transmitted to the biomass granules, so that the arrangement structure of the loosely packed solid particles begins to change, and the internal voids of the biomass are reduced. The extruded pellet is formed at the exit of the wood pellet machine , and the whole process is physical extrusion without adding any binder.
04 Packaging
The granulated wood pellets of the 600kg/h wood pelelt line project are naturally cooled and sold after manual packaging.
600KG/H wood pellet plant Layout
The layout of the 600kg/h wood pellet processing line project is based on the characteristics of the project, combined with the current situation around the project, and the principles of economical, practical and beautiful.
The project site basically has an irregular shape, and the terrain of the site is relatively flat. The entrance of the project is located on the road adjacent to the factory area on the north side. The project production workshop is located in the west by using the existing factory buildings in the factory area, the east is an open space, and the north is a raw material storage area.
The office and living area is located in the southeast by using the existing factory building in the factory area. The general solid waste collection room is located in the north of the production workshop by using the existing factory building in the factory area. The collection and drainage ditches are set at the border of the factory area. From the perspective of environmental protection, the general layout is reasonable and feasible.
Richi Machinery specializes in wood pellet machine for sale. No matter what kind of raw material you are, we can provide suitable wood pellets plant and production process solutions.
How to build a complete wood pellets machine plant?
Based on different materials, we have suitable pellet making process. The whole process include Material Crushing Section, Drying Section, Pelletizing Section, Pellets Cooling Section and Pellets Packing Section. The production capacity can be 300kgs/h to max 90 t/h.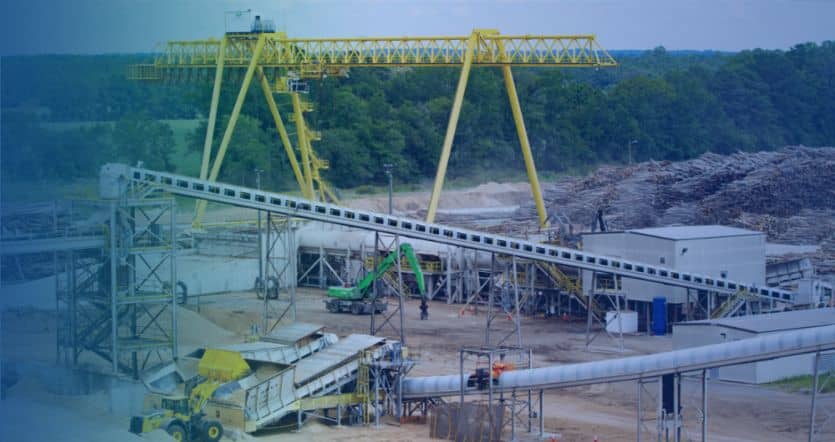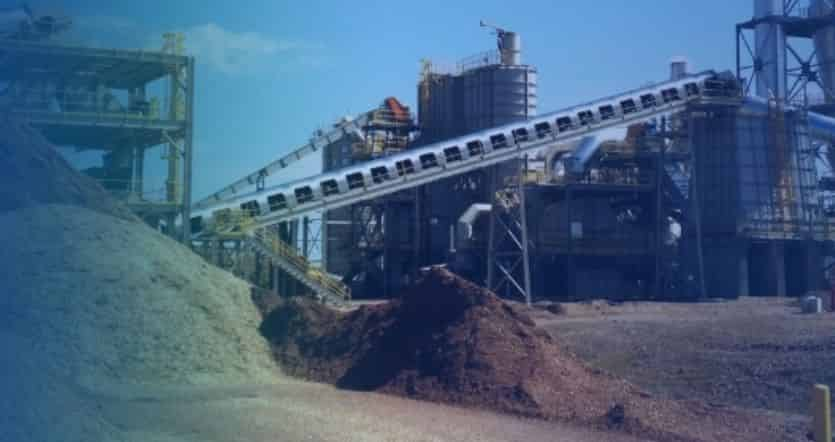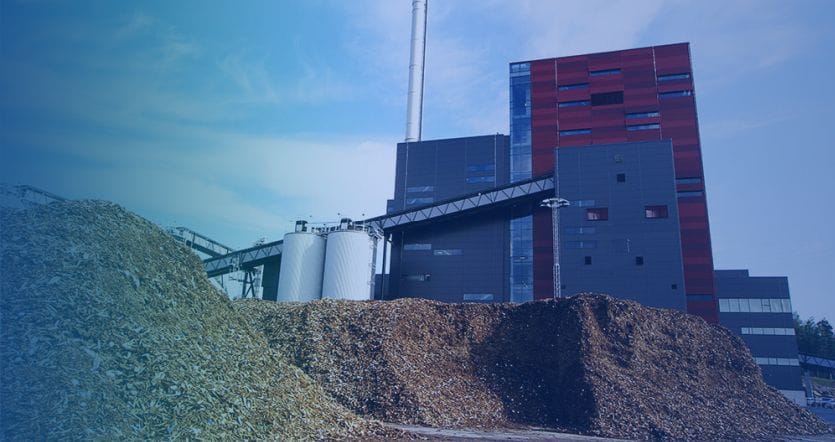 Richi Machinery focuses on wood pellet plant and wood pellet machine for sale, as a professional wood pellet mill manufacturer, Richi Machinery offers the supply of turnkey wood pelleting plants for the production of pellets including the following steps:
Wood processing (debarking, chipping and rechipping)
Storage, cleaning and dosing of the raw material
Thermal drying
Milling and pelleting line
Pellets Storage: auto bagging system or loading system to truck, rail and wagon
Customized wood pelletizing system Solution
Richi Machinery is focused on the design and construction of turnkey plants for pellet production and the supply of equipment for them. Some of our projects are related to high capacity wood pelletizingplants, but we are also working and supplying a good number of smaller capacity plants.
The experience gained over the years has shown that offer cutting edge technologies and reliable solutions is the only way to obtain results under the highest standard of the industry.

Richi Machinery specialize in wood pellet machine for sale, also offers turnkey solutions for 0.3-90t/h wood pellet manufacturing plants, complete wood pellet production units or single process systems such as:
Wood Waste Processing:
Raw material processing (debarking, chipping and wet milling).
Drying System:
Complete biomass drying line (belt dryer, drum dryer).
Pelletizing System:
Pelleting line (hammer mill, wood pelletizer, cooler, sieve) and storage and bagging line.
We customize every project to fit the clients needs and requirements, we are also manufacturers and suppliers of equipment, and complete lines, such as dryers, pellet mills, hammer mills, chipper.
Richi Machinery not only provides a single wood pellet machine for sale, but also a complete set of wood pellet processing plant equipment.The composition of the production line equipment of waste wood to biomass pellet process: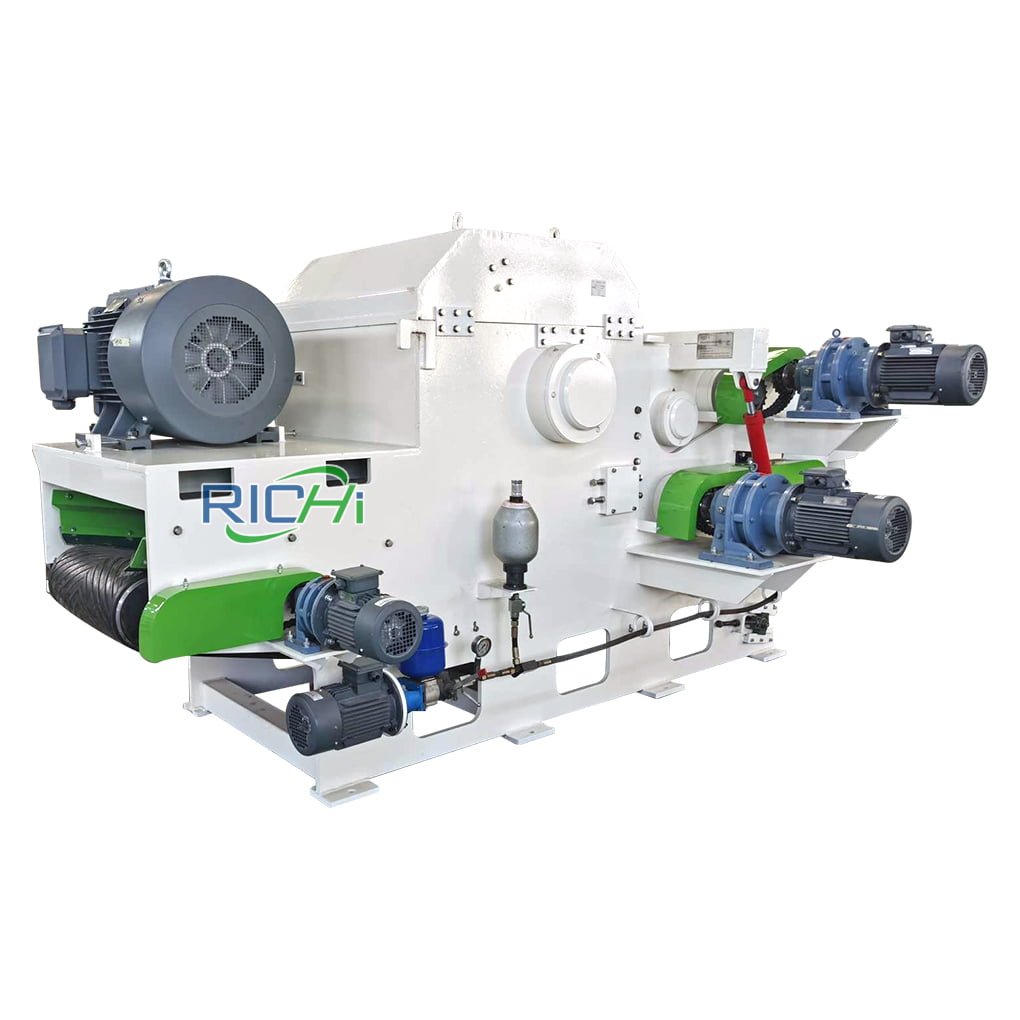 The raw material has a wide range of applications, logs, leftovers, branches and other sizes can be crushed, and the largest model can directly crush logs with a diameter of 50cm.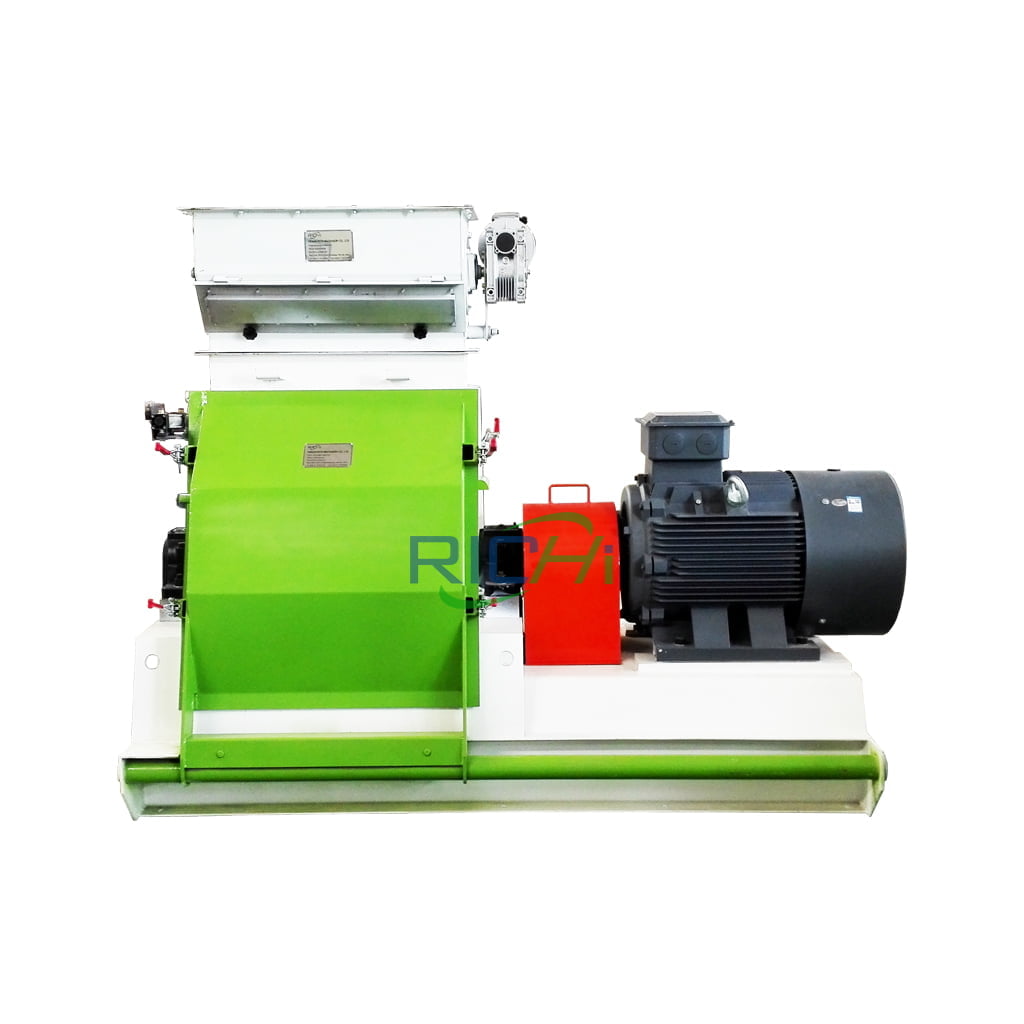 Wood pellet hammer mill
It can crush various wood chips or granular materials to prepare for the subsequent granulation section. It is an indispensable equipment in the wood pellet production line.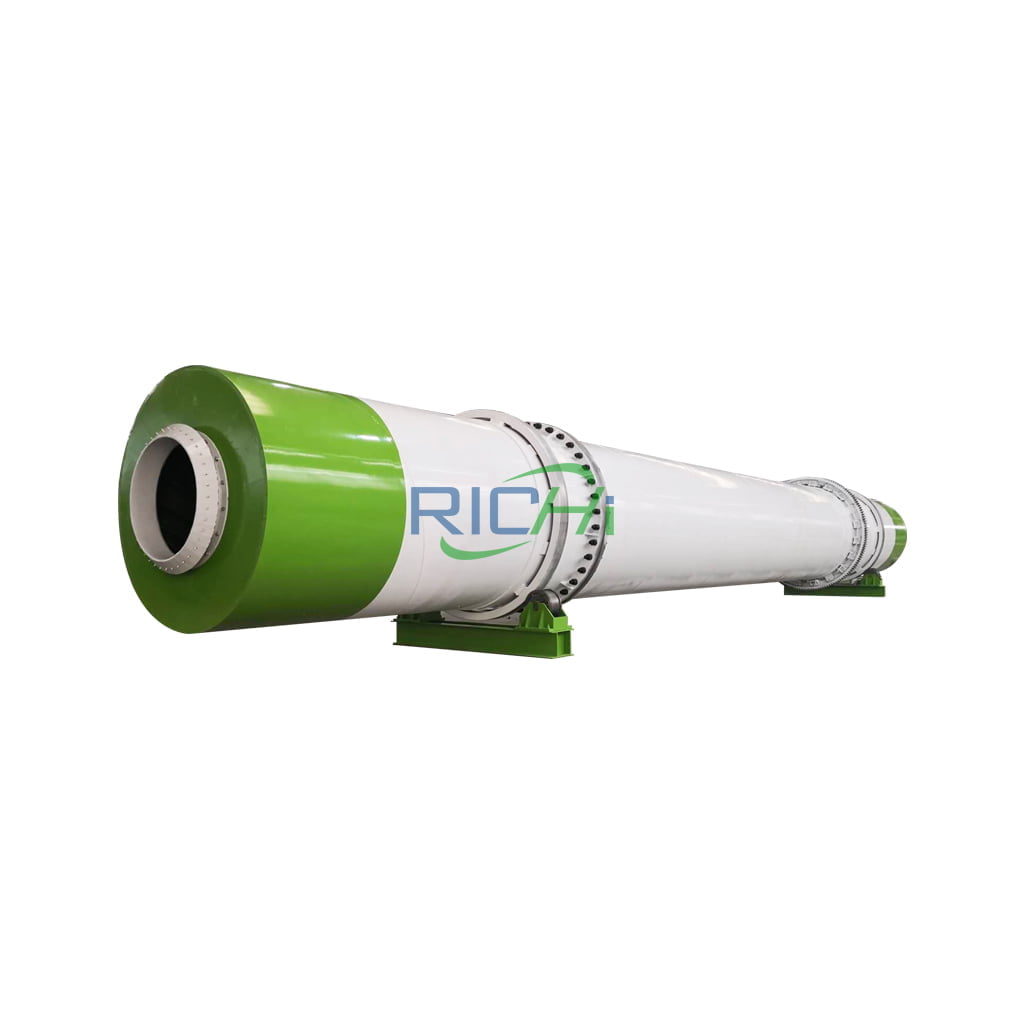 It is not only welded with the lifting plate, but also has a blade shaft. It can increase the number of material turnovers, increase the contact surface with wet material, and improve drying efficiency.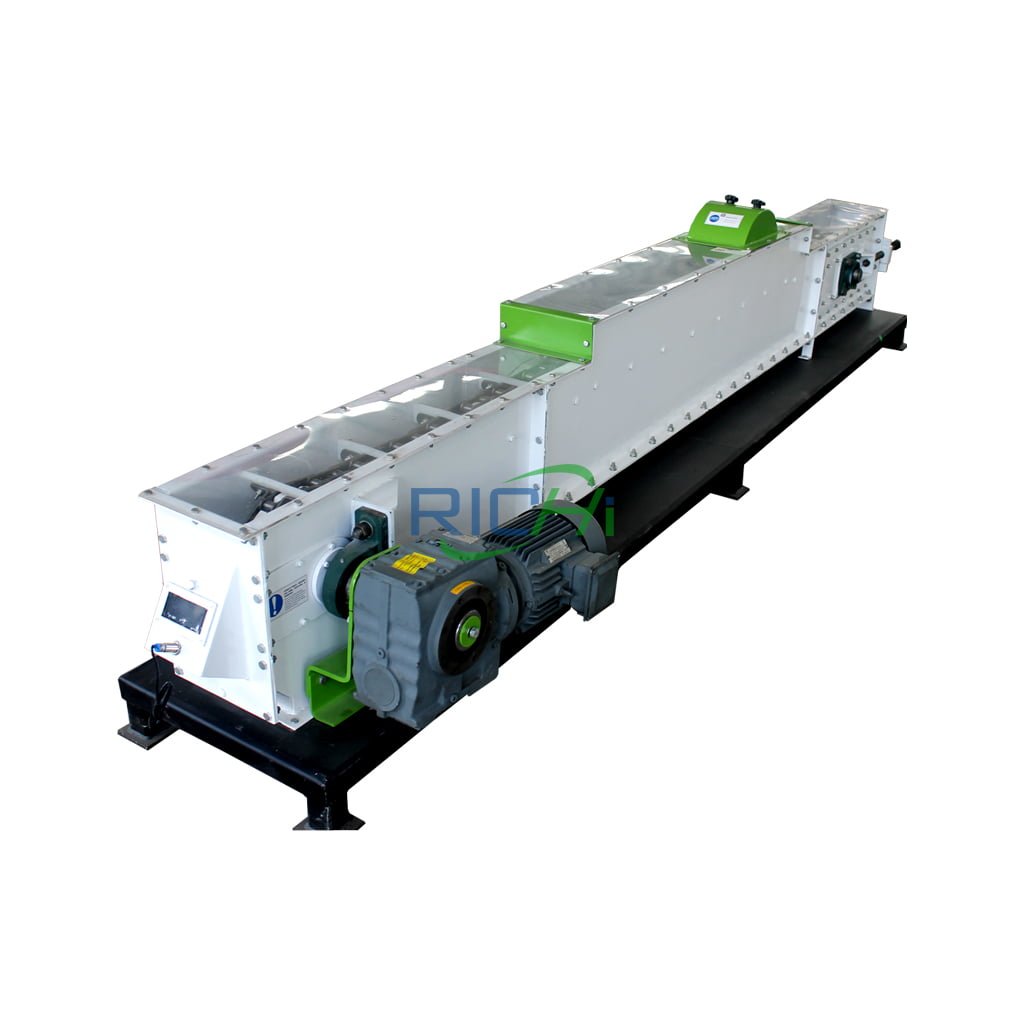 conveyors
The conveyor has the advantages of strong conveying capacity, long conveying distance, simple structure and easy maintenance, and can easily implement programmed control and automatic operation.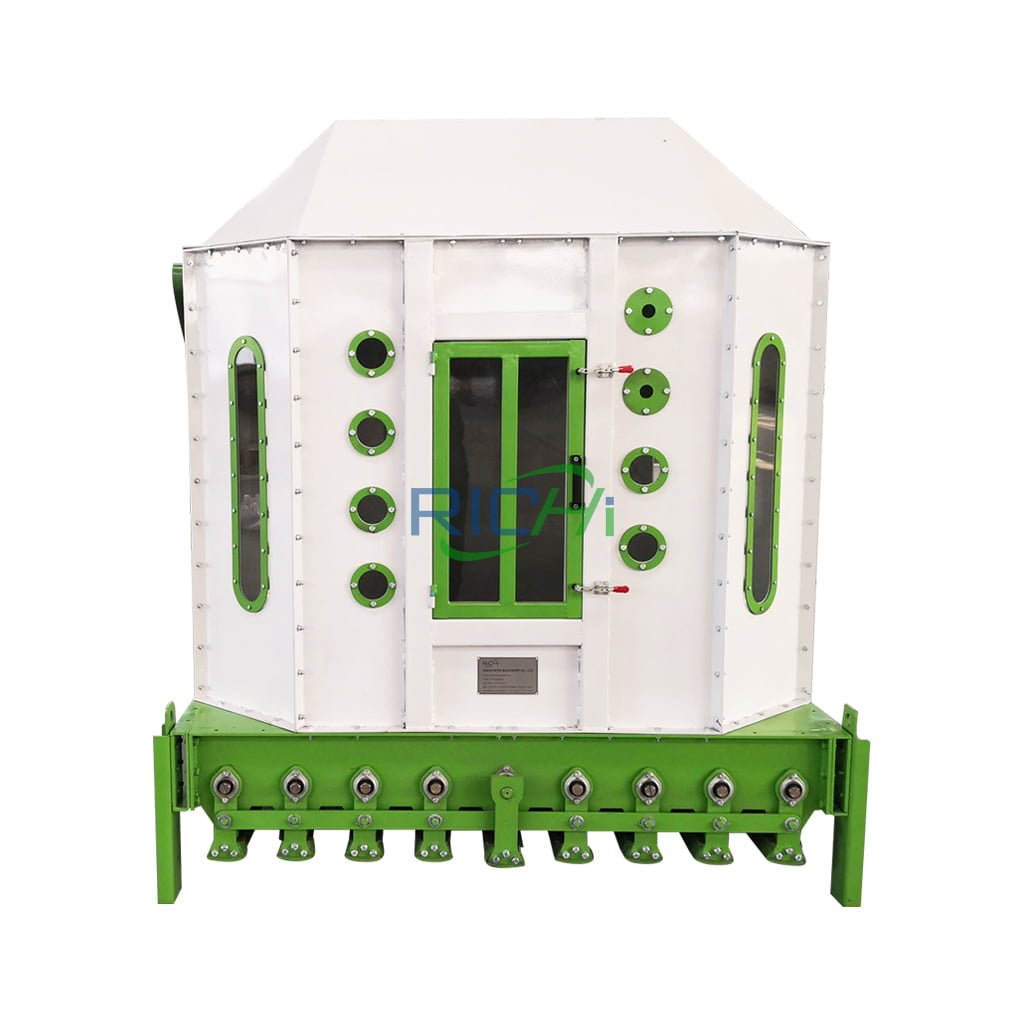 The unique vibrating mechanism is used to discharge material, which has stable operation and smooth discharge. Using the principle of counter-flow cooling, the wood pellets are fully and uniformly cooled.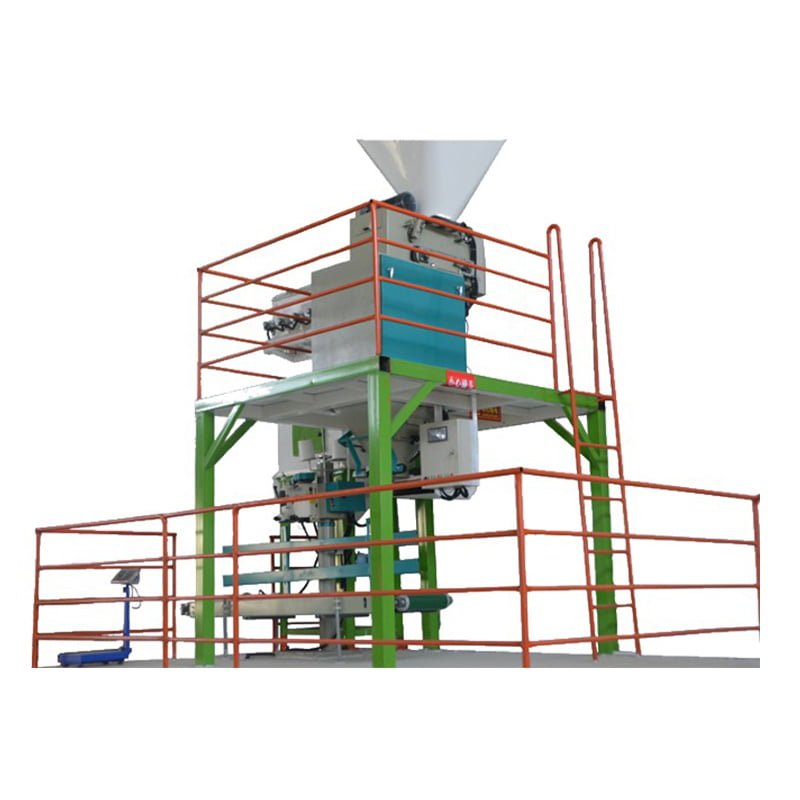 Customers can choose the type of packaging scale according to their own requirements; of course, in the complete wood pellet mill plant, they can choose the combination of large and small packaging scales.
Note: This is a set of conventional simple wood pellet processing line, we can customize different wood pellet production solutions for you according to different sites, raw materials, output and budget. As a leading pellet machine manufacturer focusing on the wood pellet machine for sale, RICHI Machinery has rich experience and can build a unique small pellet factory for you according to the actual situation.
Turnkey Service
All services in one: turnkey solutions including continued After Sales support by RICHI. We have participated in a big number of projects, in some of them supplying the whole plant and in some others taking care of wood pelletizing lines, re-vampings or plant improvements, or supplying them with equipment.
Richi Machinery has lots of projects wood pellet machine for sale Russia, Kazakhstan, Azerbaijan, Turkey, Kuwait, Algeria, Saudi Arabia, Congo, Angola, South Africa , Egypt, Vietnam, Malaysia, Indonesia, India, the United States, Canada, Mexico, Brazil, Chile, Australia and other 130 countries and regions.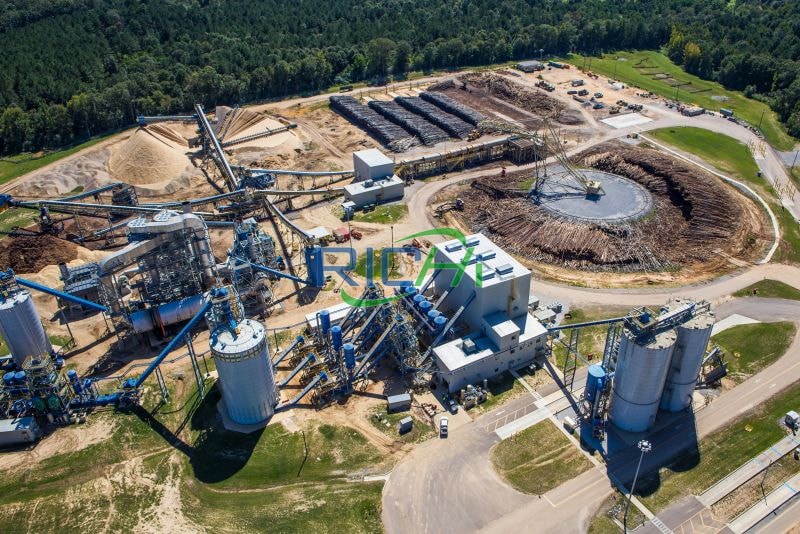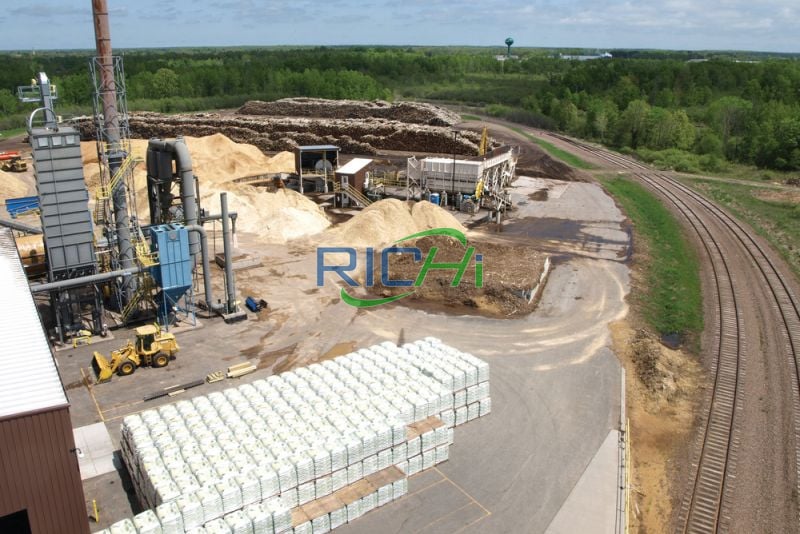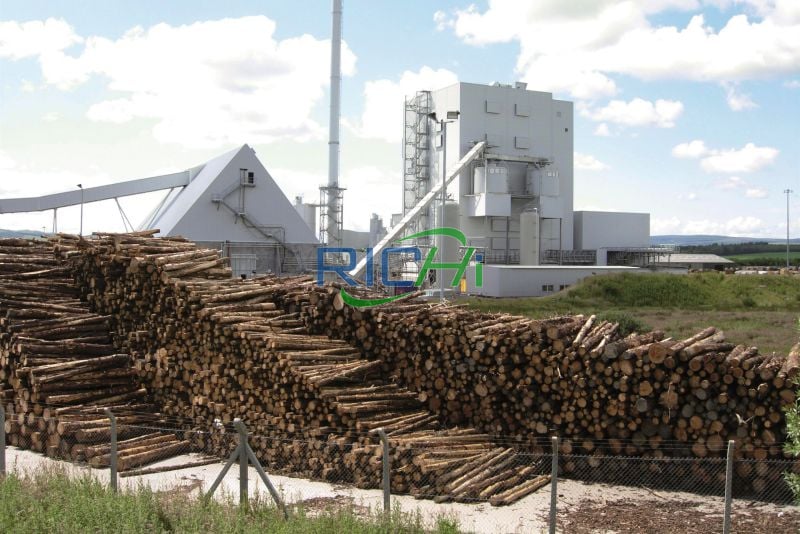 RICHI's professional team consists of a multidisciplinary group of people which makes possible to cover every stage of the projects, understanding every single need and reaching the best solution for our clients:
Design feasibility studies
Basic and detailed engineering
Process and manufacturing engineering
Electrical and mechanical engineering
Manufacturing
Assembly and commissioning
Training client´s personnel
Plant control and programming
Maintenance and technical after-sales assistance
Spare parts management and supply
Plant operation and management
Our aftermarket sales, service and support sets us apart from our competitors. RICHI specializes in wood pellet machine for sale, but our partnership does not end with the purchase or installation of our wood pellet making machine and wood pellet line equipment; it extends to ongoing maintenance, service, and support of all RICHI wood pellet processing equipment, as well as all other manufacturer's wood pellet manufacturing lines.
LEAVE YOUR NEEDS
Keeping in touch with us is an effective way to solve all your problems. If you have any needs or questions, please leave your contact information, then RICHI technical consultants will send design, quotation, videos to your mailbox. You can also contact us directly via WhatsApp: +86 13838389622