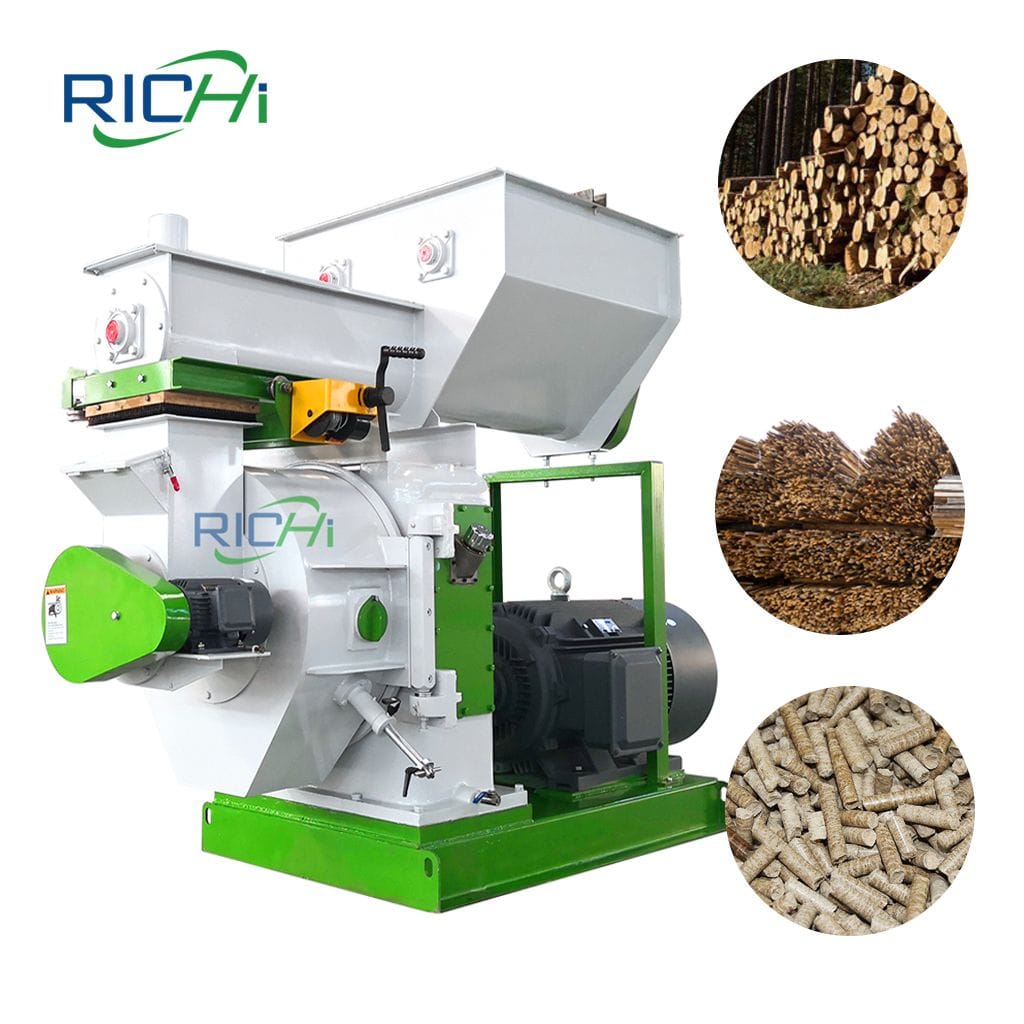 hardwood pellet mill
Hardwood pellet mill is a biomass series pellet machine specially used to process hardwood pellets.
Due to the advantages of low energy consumption, large output, and high quality of pellet fuel, this series of hardwood pellet machines has become the main molding equipment for biomass wood solidification molding in the future.
Capacity: 0.3-4.5 t/h(single machine)
Pellet size: 6-12mm
Hardwood pellet mill Cost: 10,000-70,000 USD
Raw material sources: Timber industry, Sawmills, Paper industry, Furniture industry, Building industry, Agricultural by-products
Application: fuel pellet plant, wood pellet plant, biomass pellet plant, cat litter factory, etc.
RICHI specializes in the production of complete sets of biomass pellet mill equipment. It can provide customers with complete sets of hard wood pellet lines using logs, sawdust, shavings, trunk, wood pallet as raw materials, and customize various complete sets of equipment solutions for customers to meet their different needs.
videos of hardwood pellet mill
Types of hardwood pellet mills
According to the physical state of wood suitable for pellet machines, hardwood pellet machines can be divided into the following types: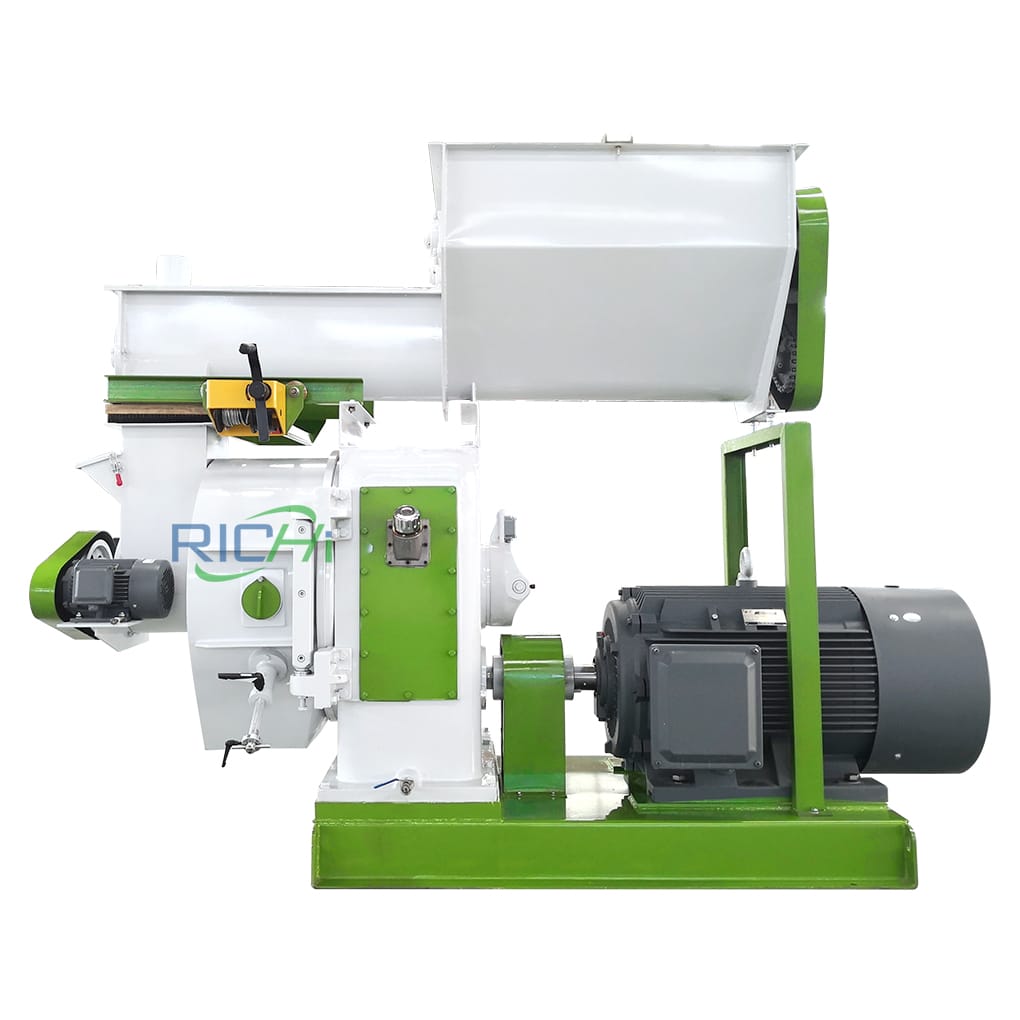 hardwood sawdust pellet machine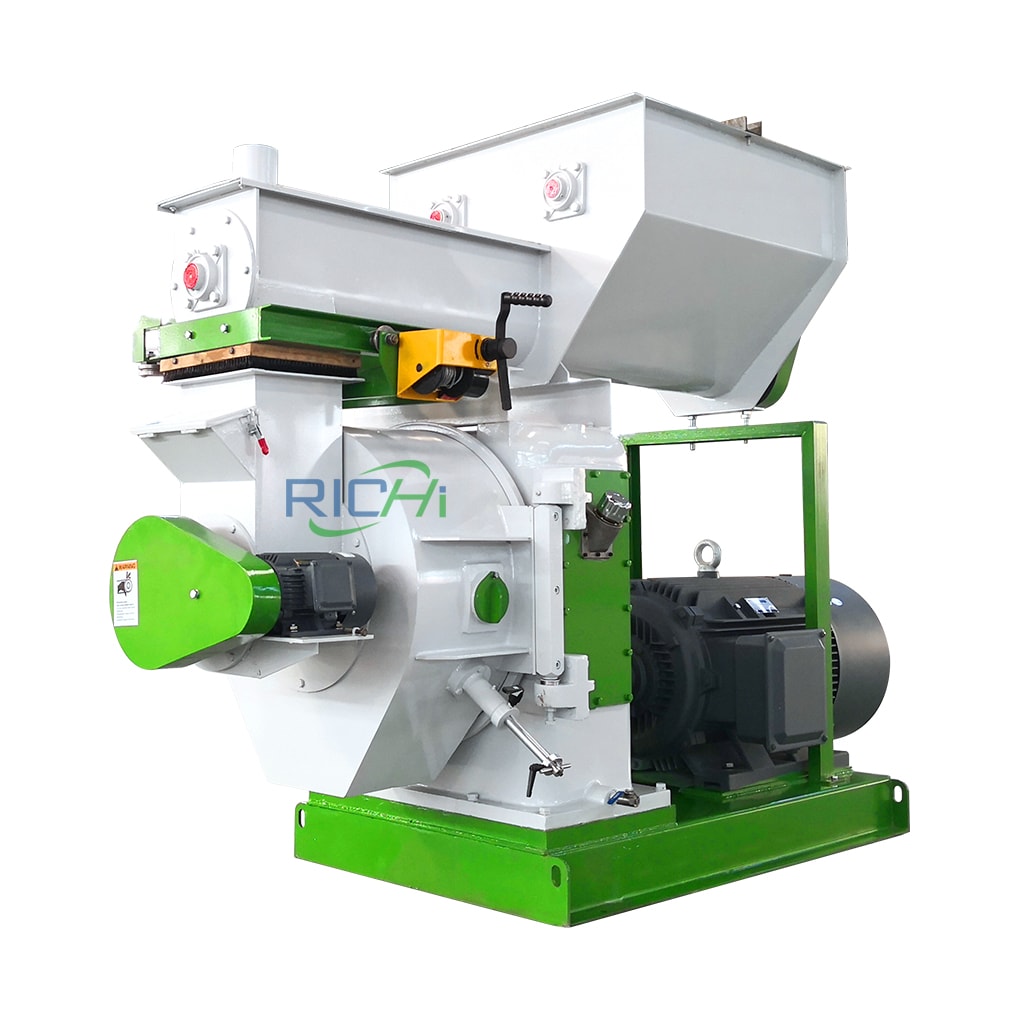 hardwood chips pellet machine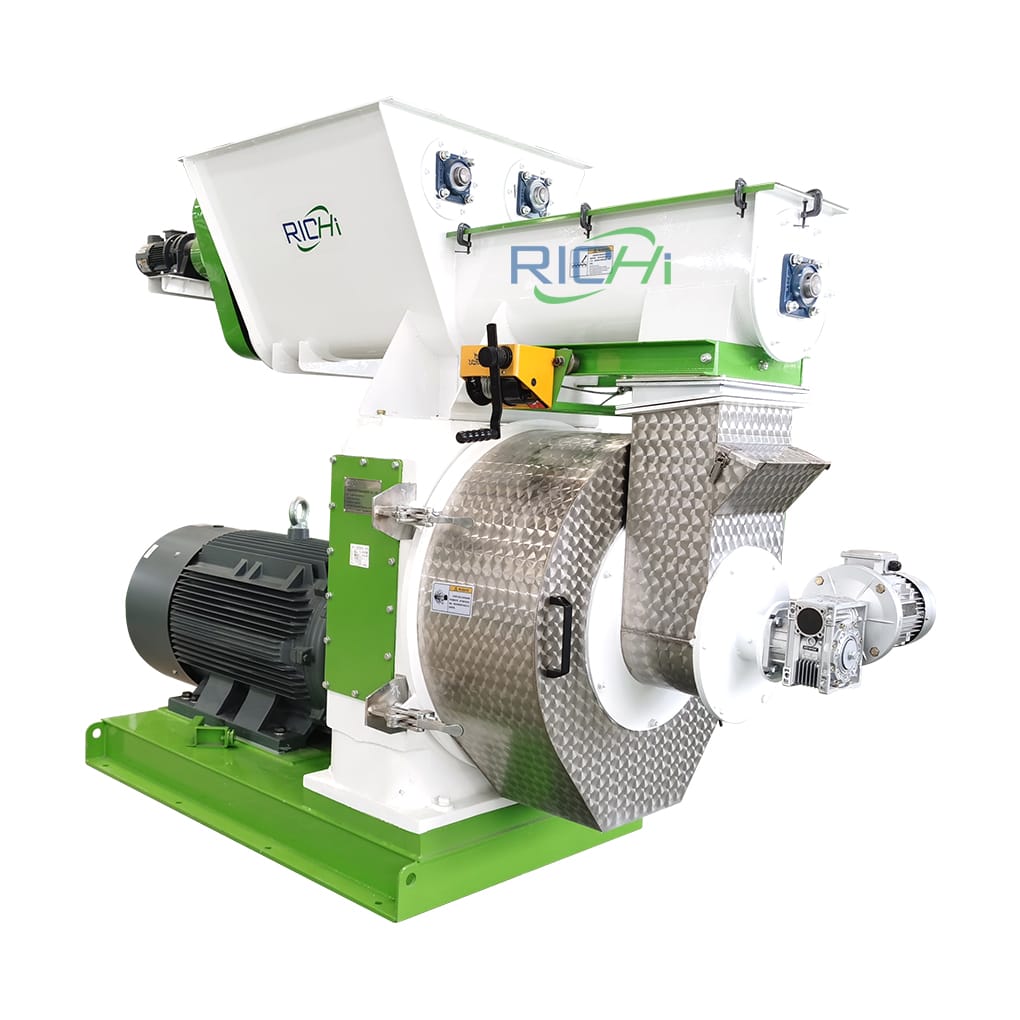 hardwood logs pellet machine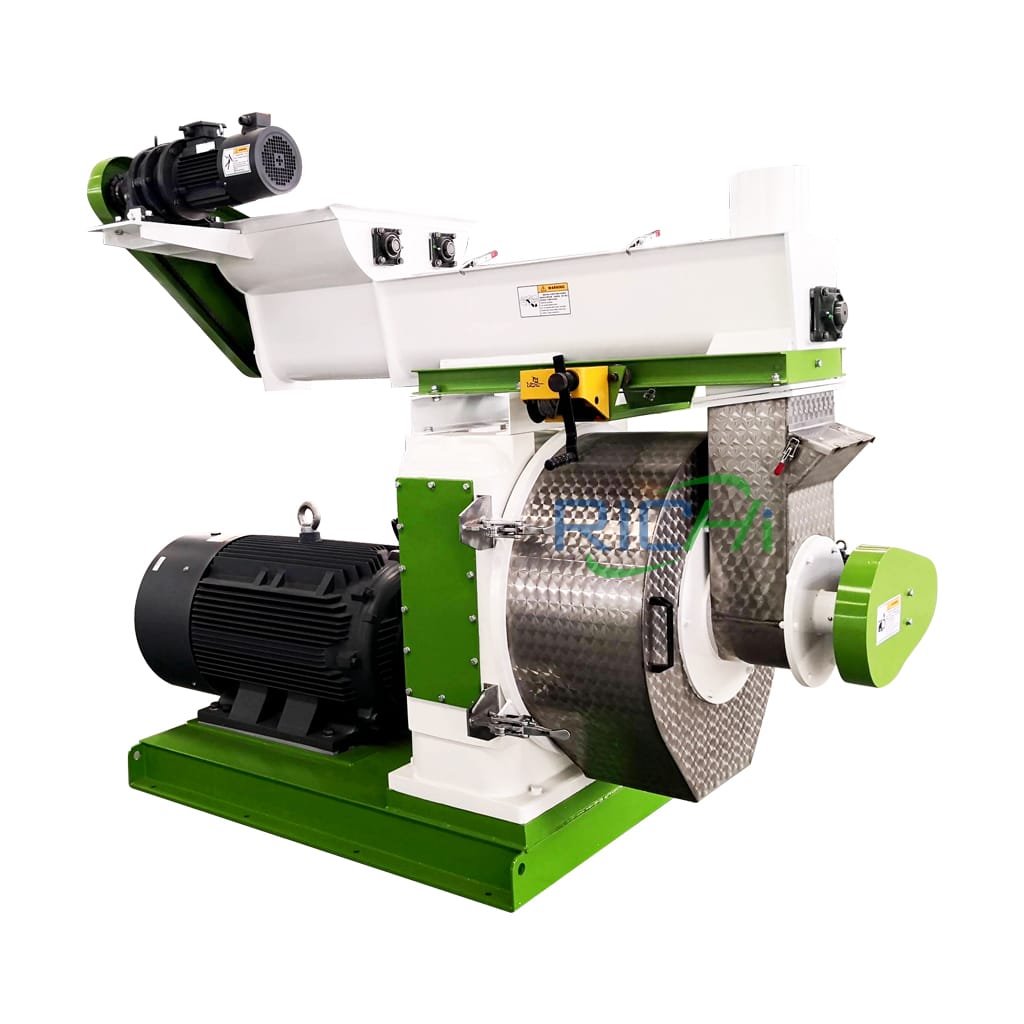 hardwood bark pellet machine
Suitable hardwood raw materials
The sawdust, tree trunks, branches, wood strips and other waste materials available for hardwood pellet machines mainly come from the following wood types: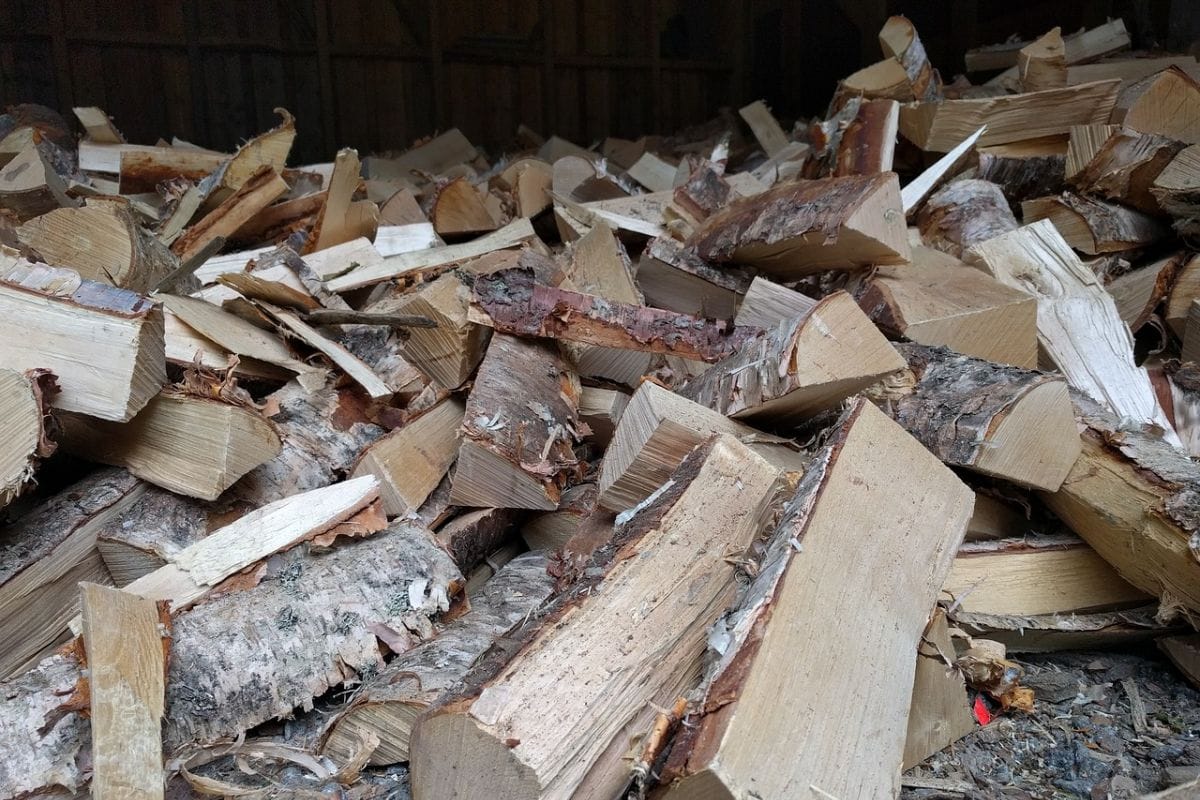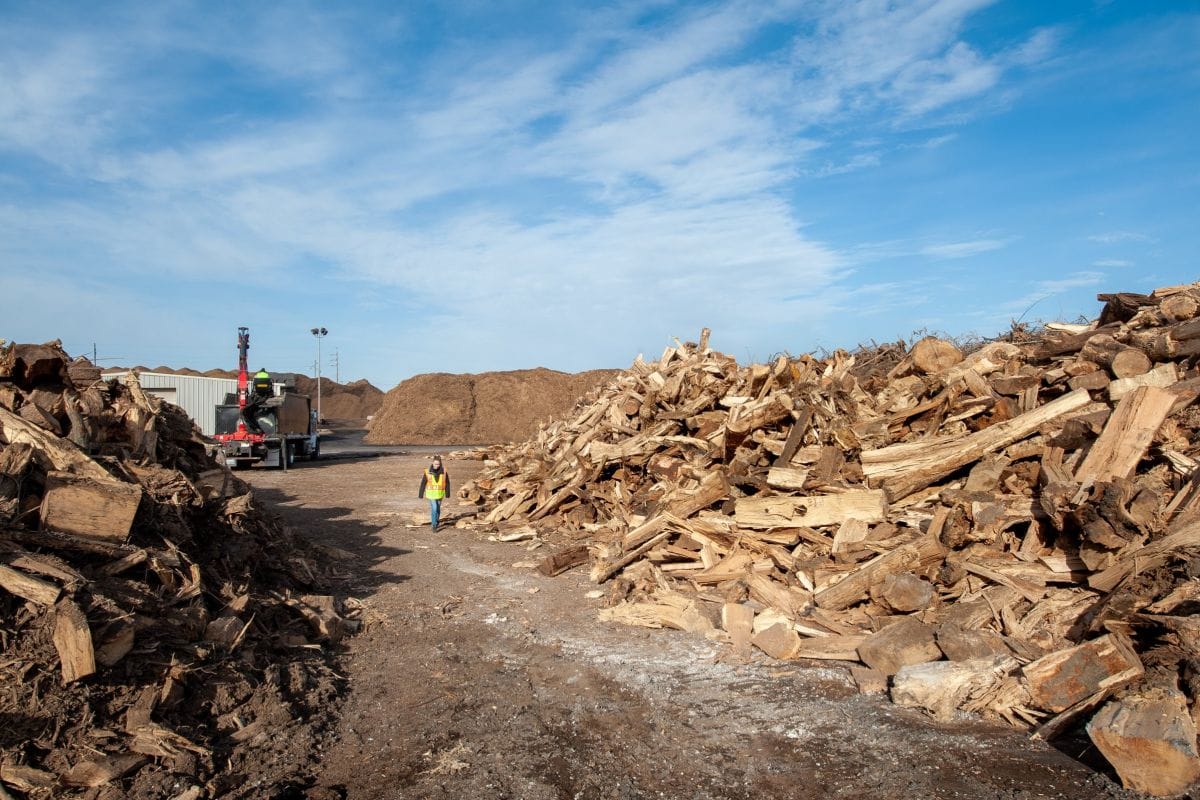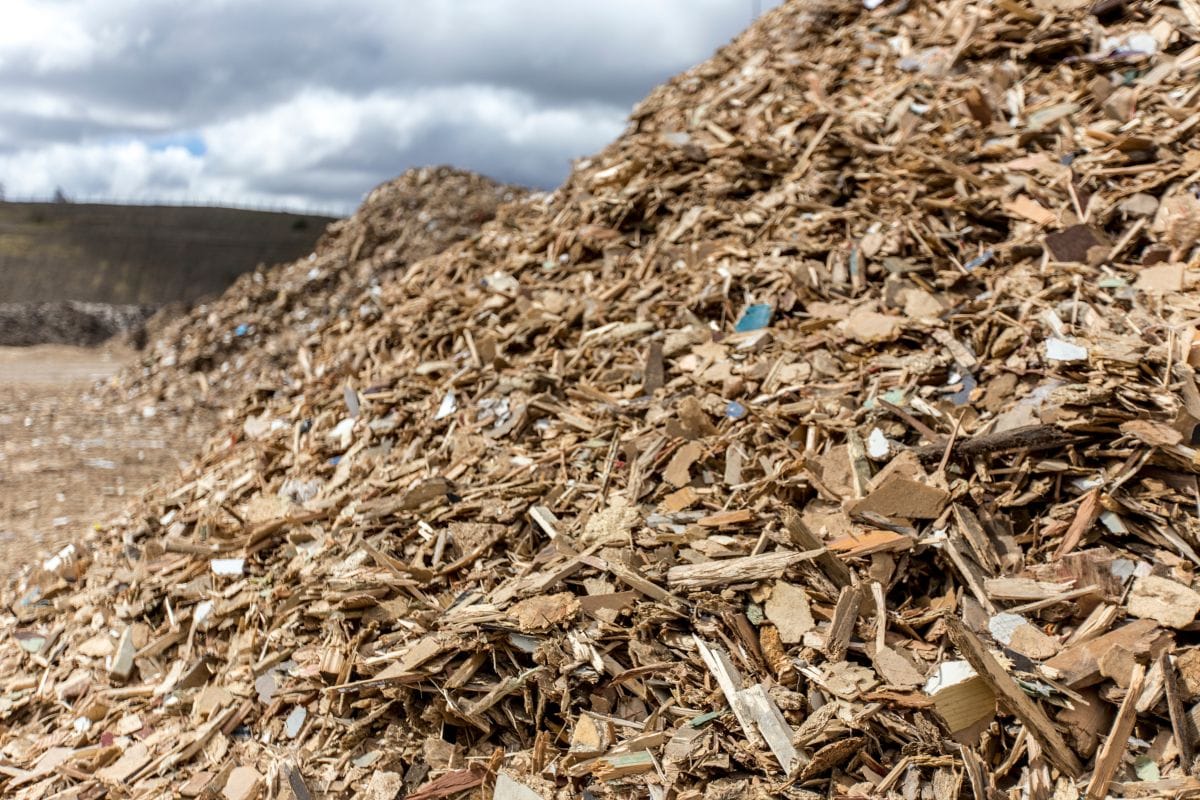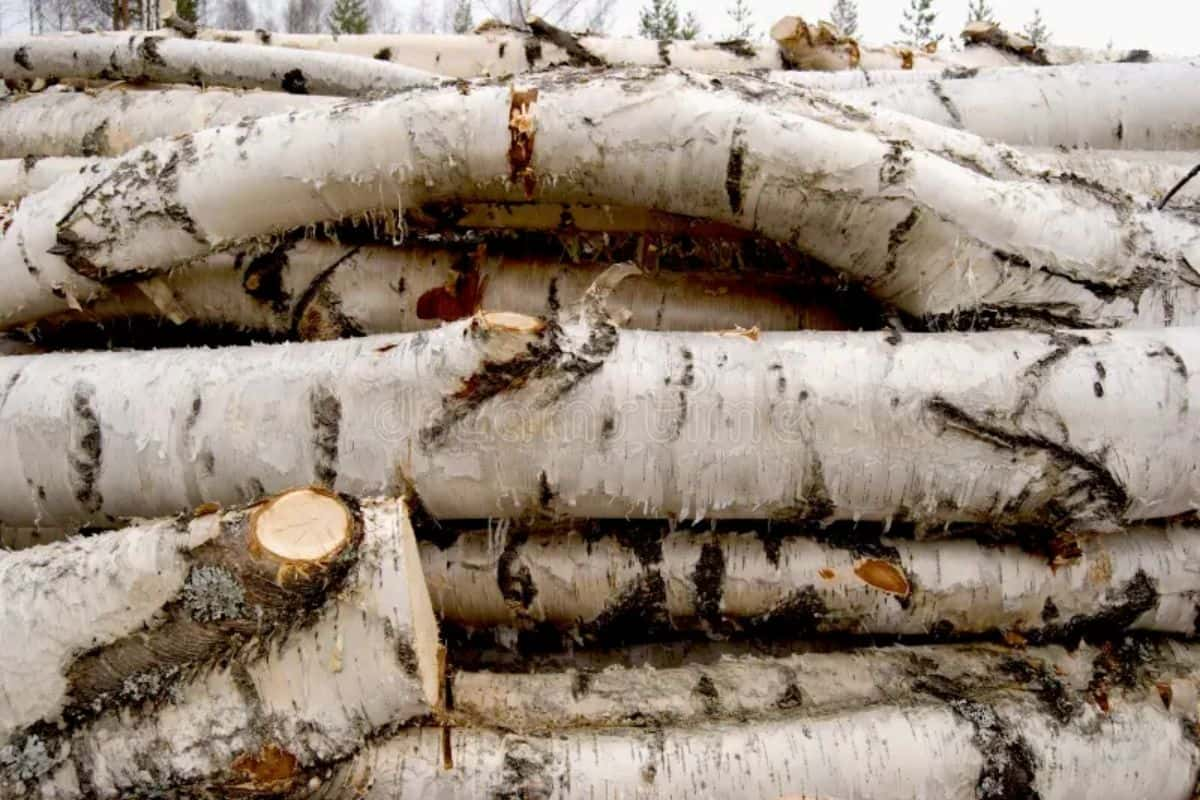 Alder, red
Apple
Ash, black
Ash, green
Ash, white
Aspen
Basswood, American
Beech, American
Birch, paper
Birch, sweet
Birch, yellow
Cherry, black
Chestnut, American
Cottonwood
Elm, American
Elm, cedar
Elm, rock
Hackberry
Hickory, bitternut
Hickory, mockernut
Hickory, pignut
Hickory, red
Hickory, sand
Hickory, water
Magnolia
Maple, silver
Maple, sugar
Oak, California black
Oak, northern red
Oak, southern red
Oak, water
Oak, white
Oak, willow
Sweetgum
Sycamore, American
Tupelo, black
Tupelo, swamp
Tupelo, water
Walnut, black
Yellow-poplar
Technical characteristics of hardwood pellet mill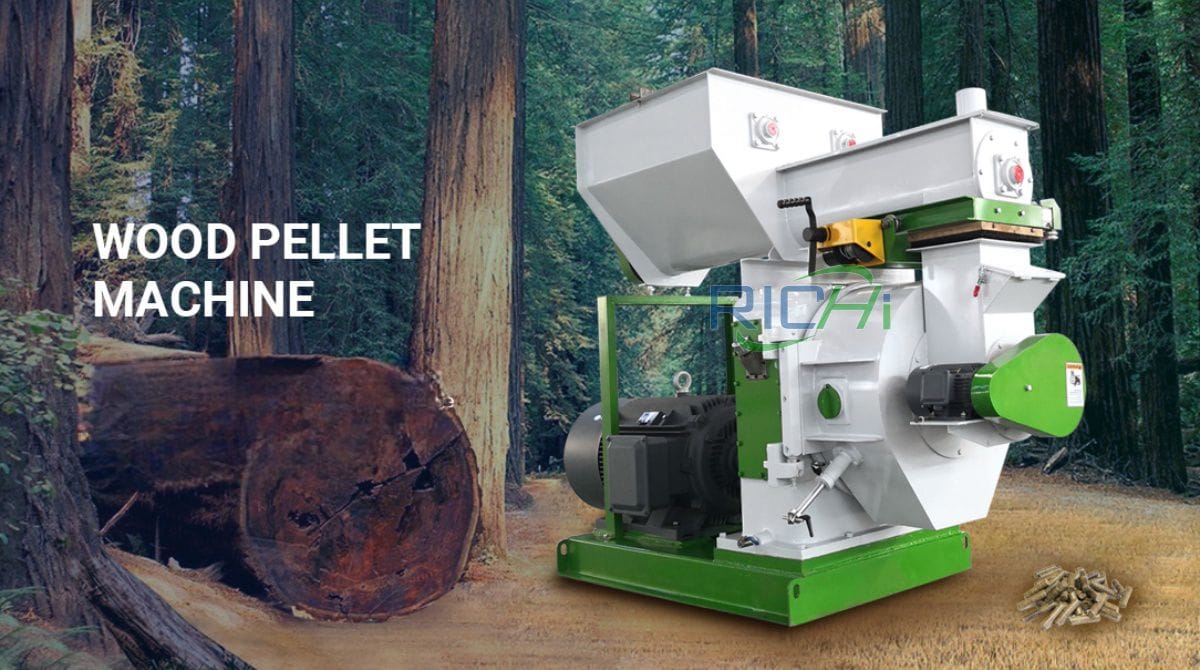 The main drive of the hardwood granulator adopts high-precision gear rotation, and the efficiency is about 15% higher than that of the belt drive type. The ring die adopts a quick-release hoop type;
The transmission part of the whole hardwood pellet maker machine uses high-quality imported bearings and oil seals to ensure efficient, stable transmission and low noise.
Internationally advanced compensating serpentine spring coupling, with novel structure, compactness, safety and low failure performance.
The spindle is made of forged material, with long service life and stable and reliable quality;
There are many innovative designs on the ring die, which mainly solve the problem of cracking of the ring die and effectively increase the output.
Automatic grease lubrication system can realize automatic refueling without stopping the machine and facilitate operation;
The gearbox thin oil automatic circulation cooling system can effectively reduce the gearbox oil temperature, extend the life of gear transmission components, and make the main transmission more reliable;
Configure an overload protection device to increase the service life of the equipment;
Adopt arch-breaking feeding device to avoid arching of materials;
The feeder, door cover and chute are all made of stainless steel and are durable in use;
The specially designed forced feeding structure adopts a spiral + blade mixing structure to make feeding more effective;
Forced feeding adopts direct transmission of worm gear reducer, which has higher transmission efficiency.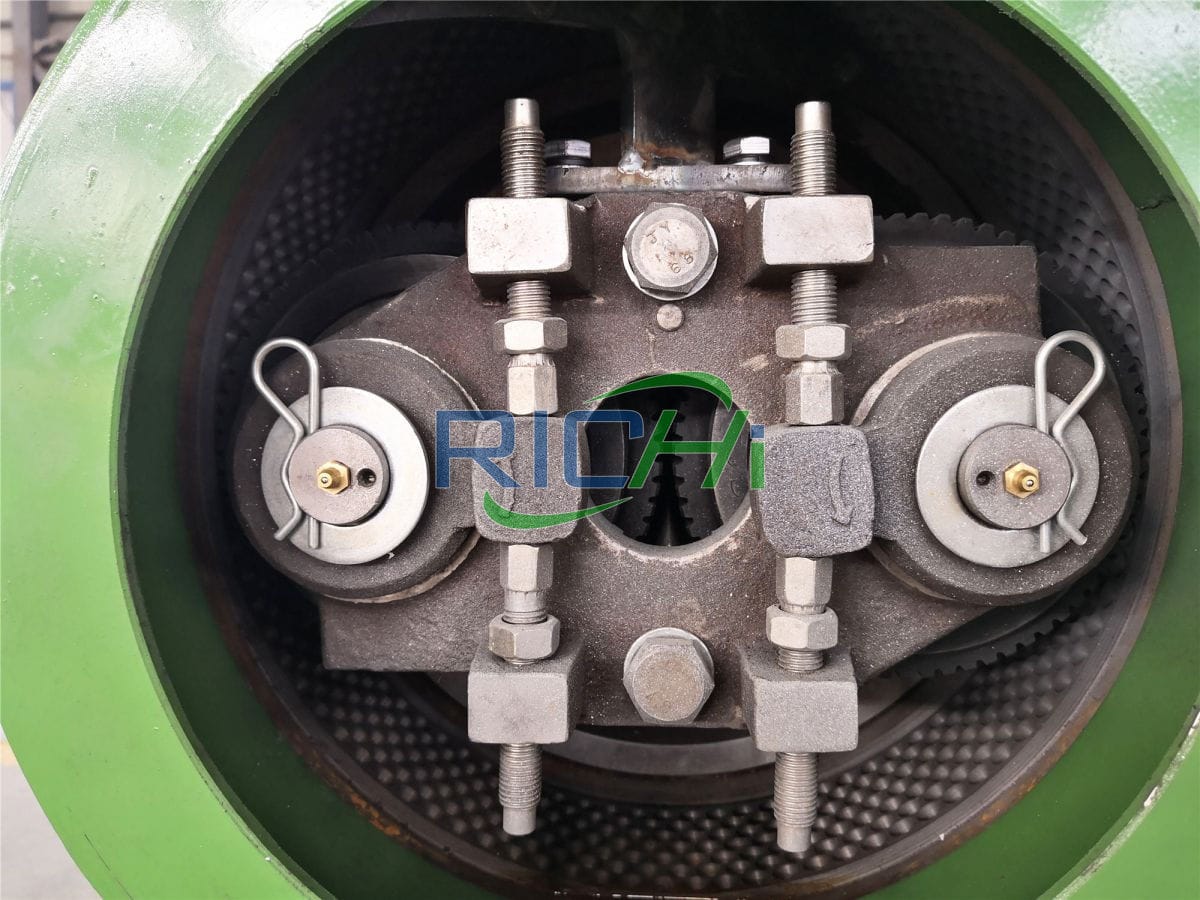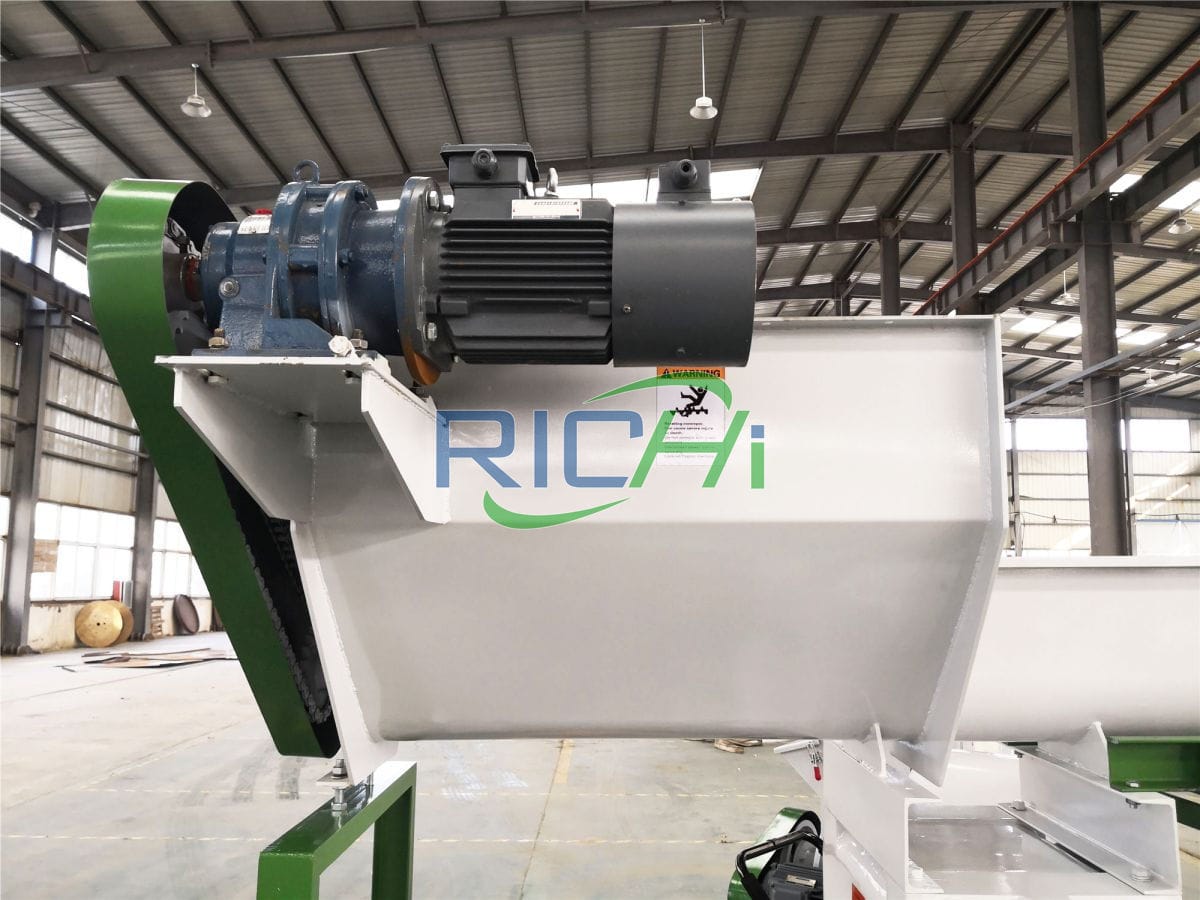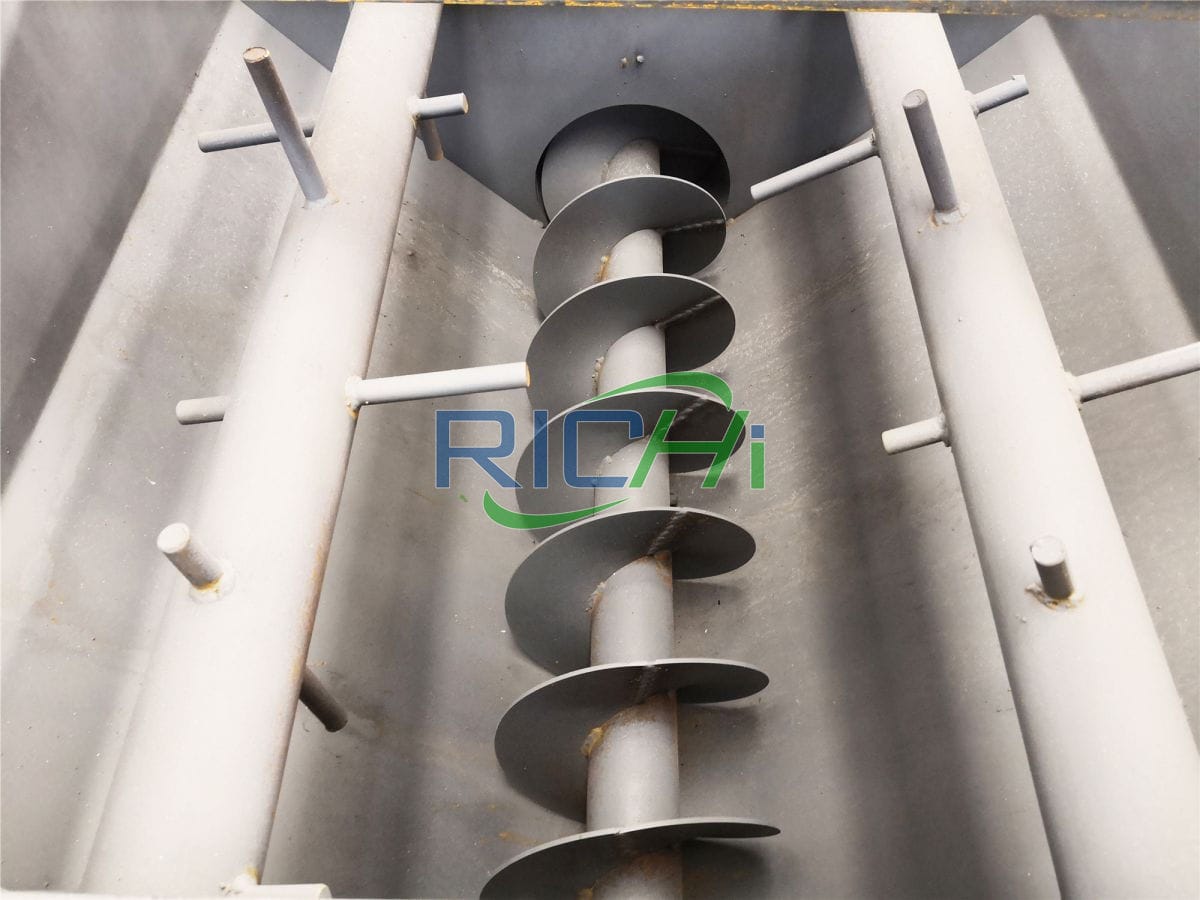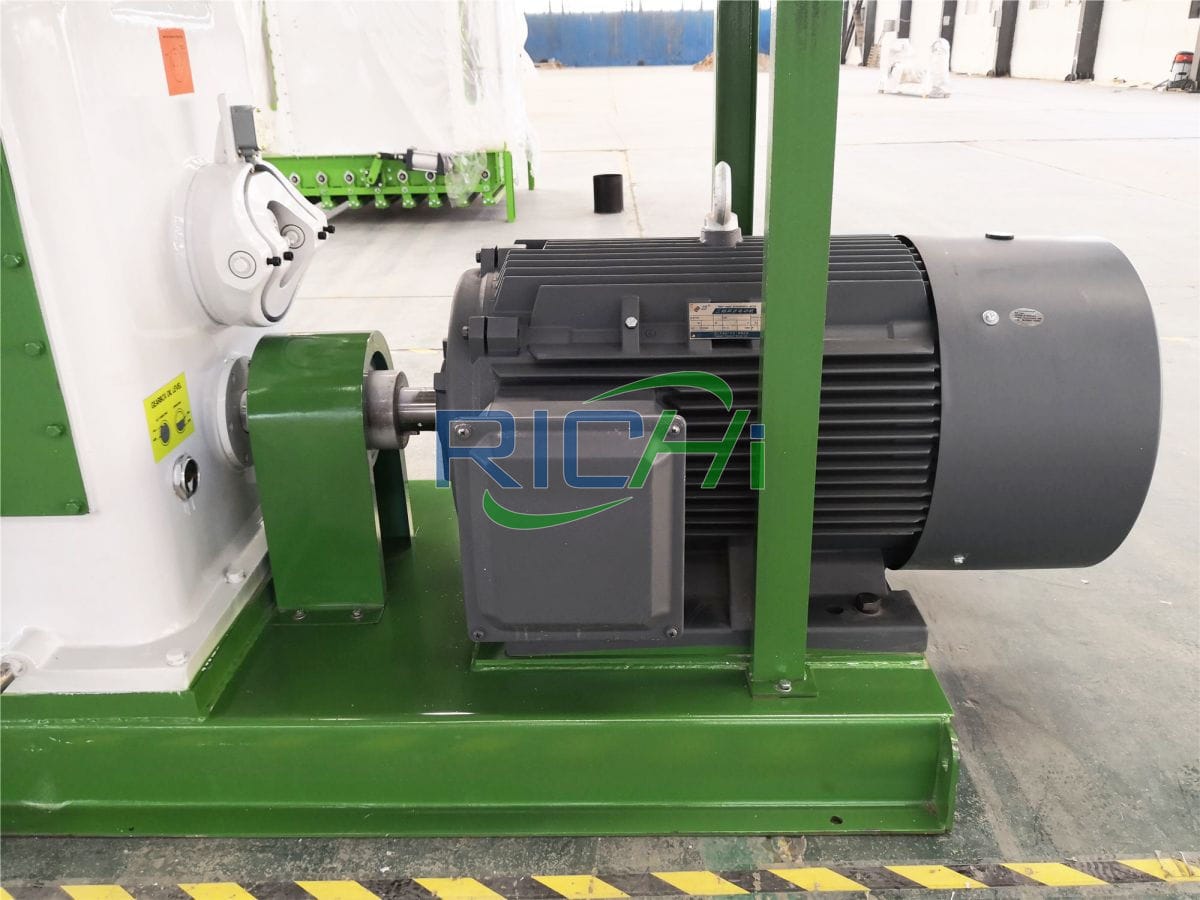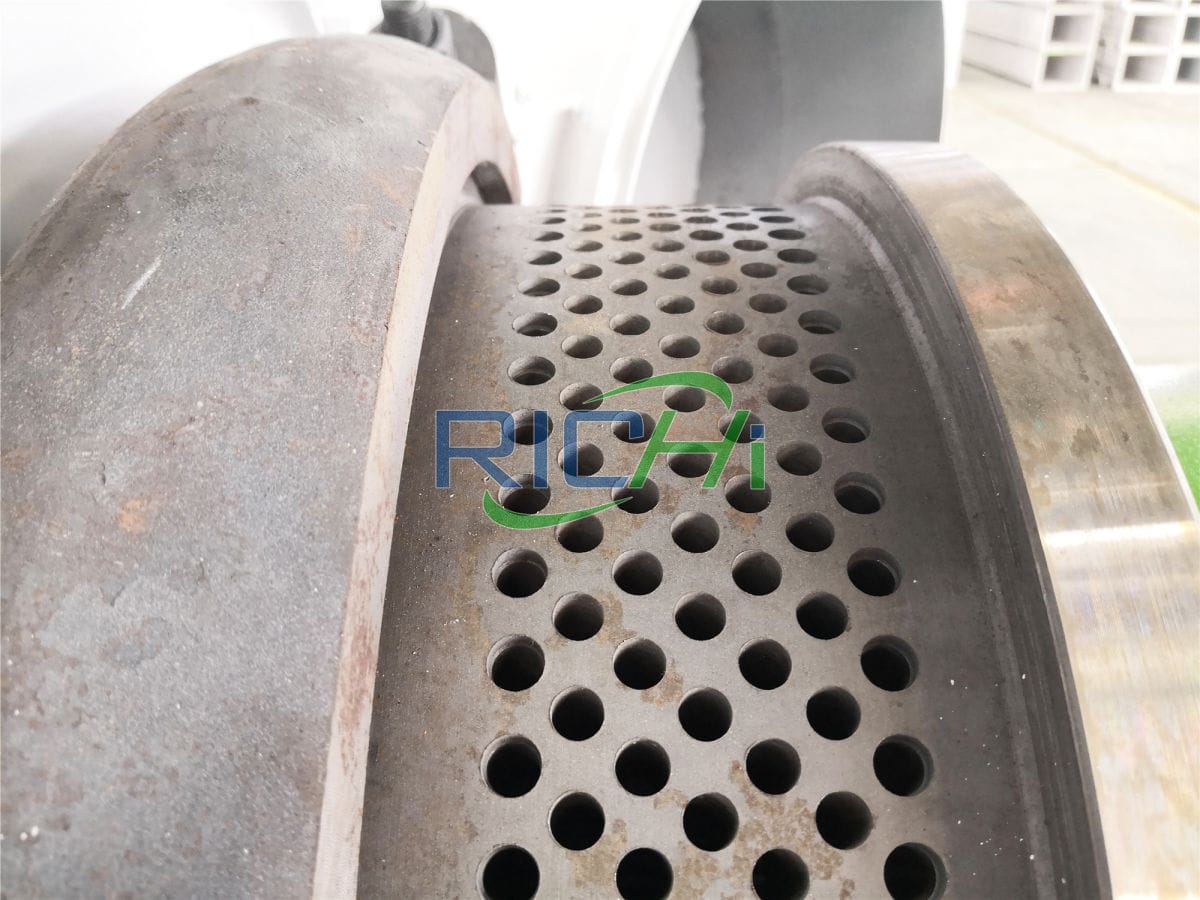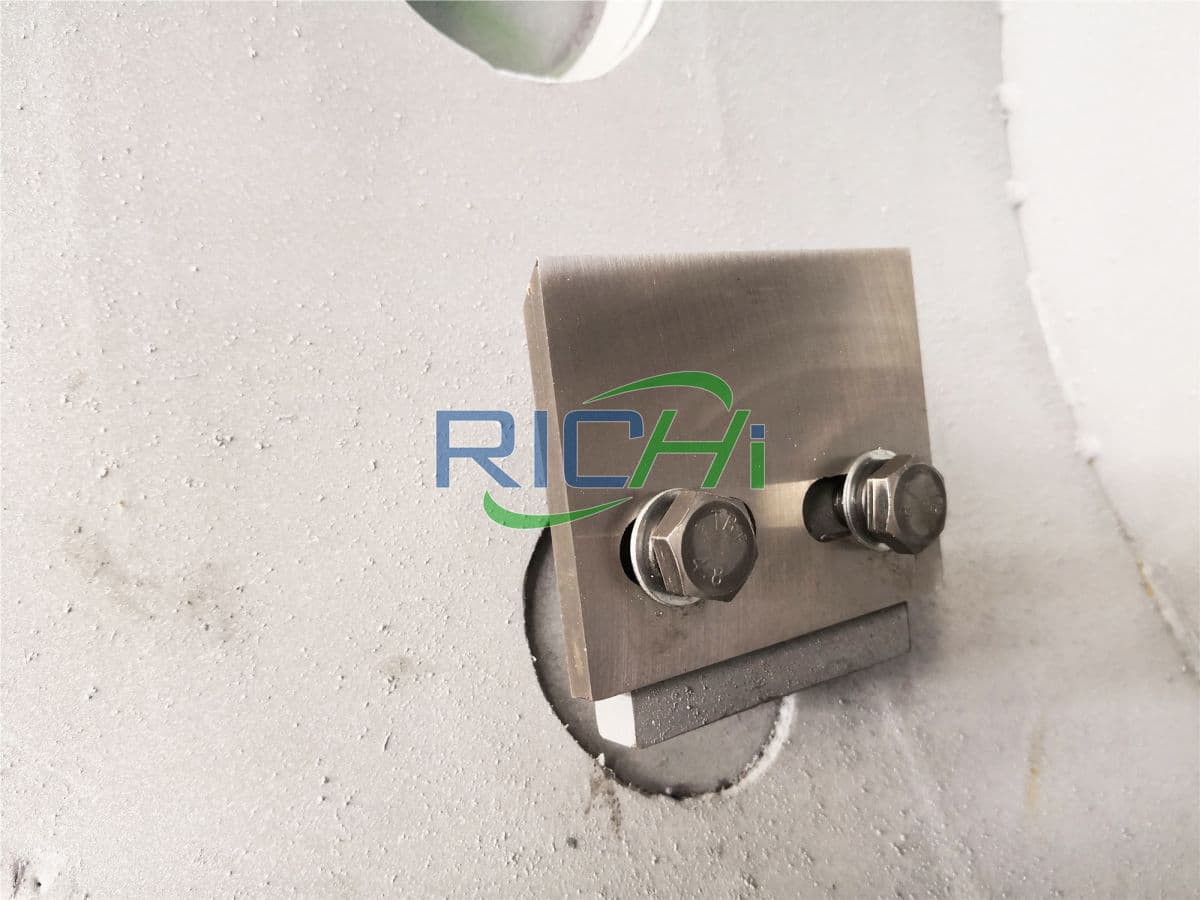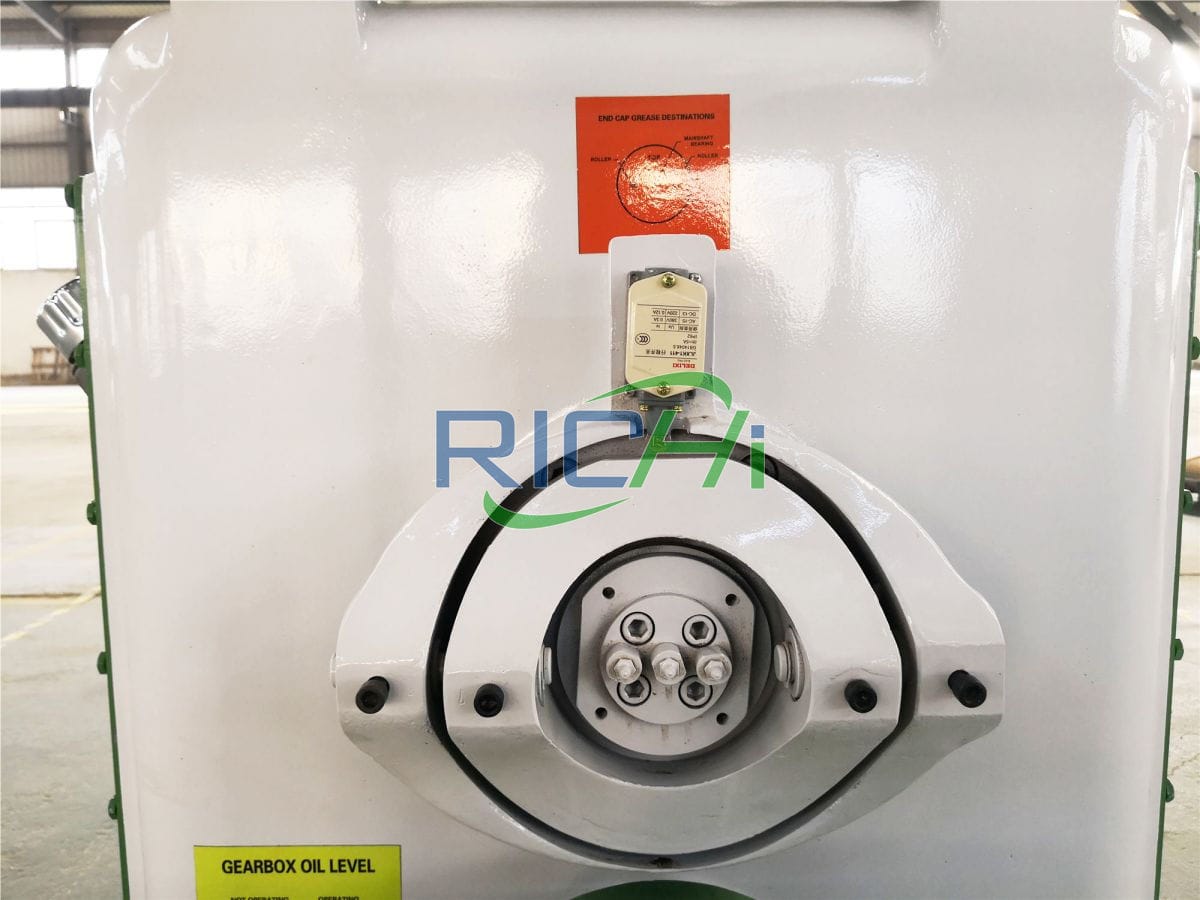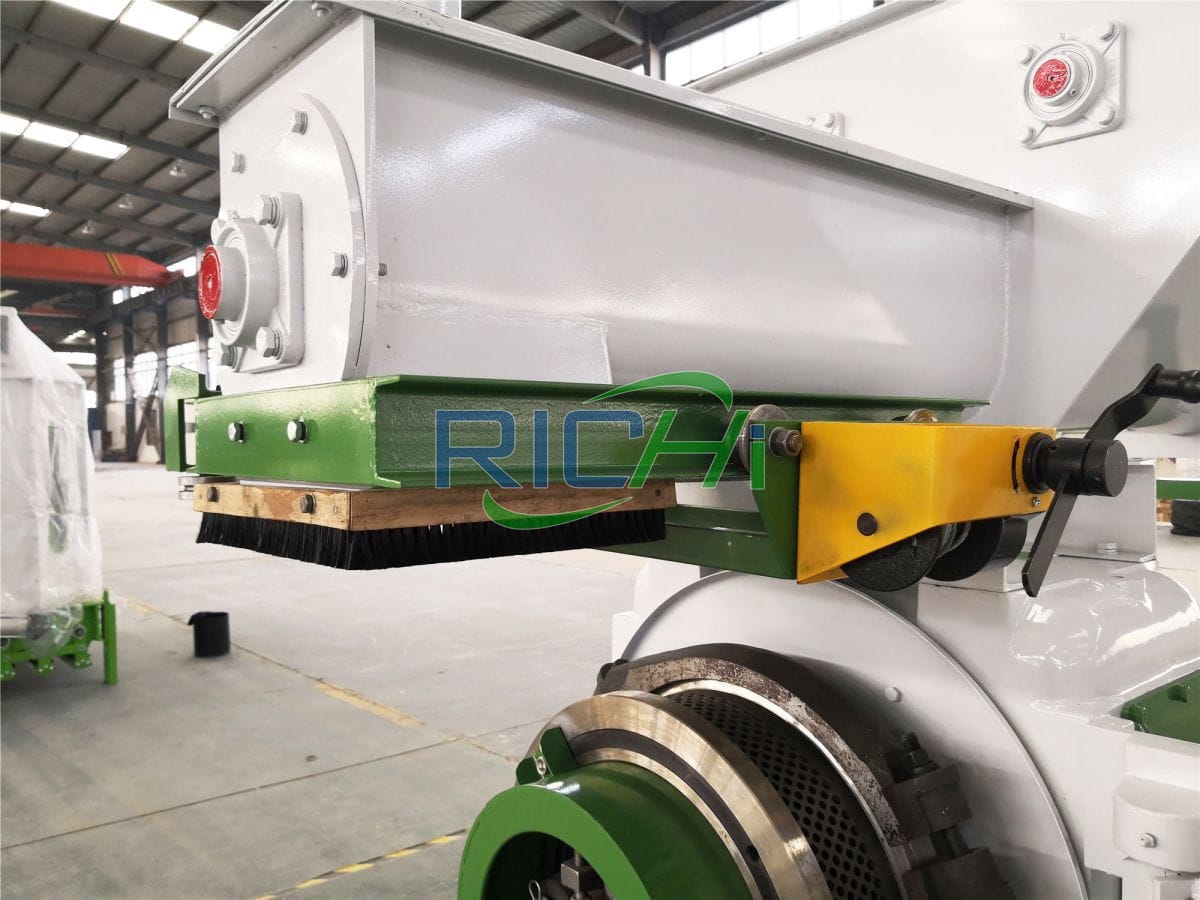 Advantages of hardwood pellet mill
High efficiency: The hard wood pellet making machine has the characteristics of high efficiency, which can efficiently process biomass raw materials into granular fuel and maintain stable combustion effect.
Environmental protection and energy saving: The hardwood pellet press does not need to add additional chemicals during the processing, reducing environmental pollution. At the same time, biomass pellets are renewable energy and have energy-saving characteristics.
Adjustable pellet size: The hardwood pelletizer machine can adjust the pellet size according to the user's needs to meet the needs of different uses, such as being used as fuel or feed.
Strong adaptability: The hardwood pelleting machine can process various biomass raw materials, including straw, sawdust, wood chips, etc., and has wide adaptability in the utilization of raw materials.
Easy to operate: The hardwood pellet mill is easy to operate and only requires a small amount of manual operation to complete the processing, reducing labor costs.
High quality of finished products: The pellet fuel processed by the hardwood pelleizer machine is of high quality, with uniform pellet size and stable combustion characteristics, which can better meet the needs of users.
raw materials Requirements for hardwood pellet mill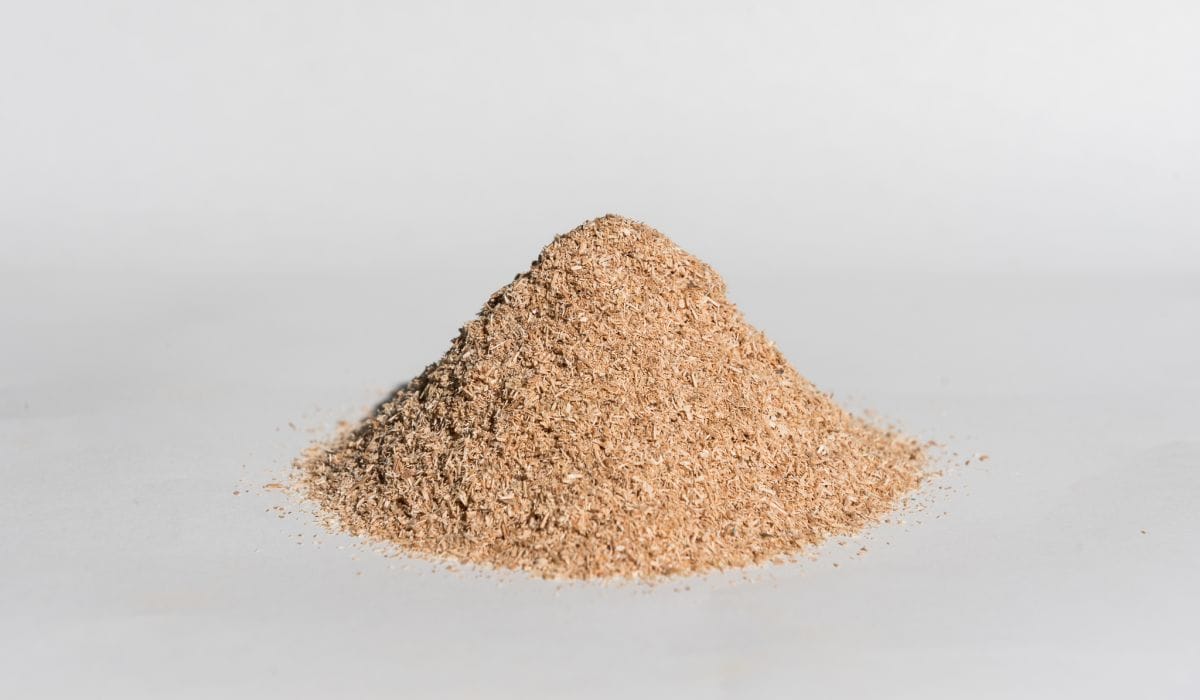 During the production of the hardwood pellet machine, there are certain requirements for the raw materials of wood chips, as follows:
Wood chip particle size: When pelletizing with a hardwood pellet maker equipment, there are certain requirements for the size of the raw materials. Generally, the size of raw materials after crushing must be less than 5mm, but the specific crushing size still depends on the diameter of the expected wood pellets and the size of the pellet machine mold aperture. If the raw materials of the hardwood pellet maker are crushed too large or too small, the output and quality of the wood pellets will be affected, and even the material will not be discharged.
Moisture of wood chips: When pelletizing hardwood pellets, there are strict requirements for moisture. No matter which raw material is used, the moisture must be controlled within 10~18%. If the moisture is too large or too small, the particles will easily break or It's loose.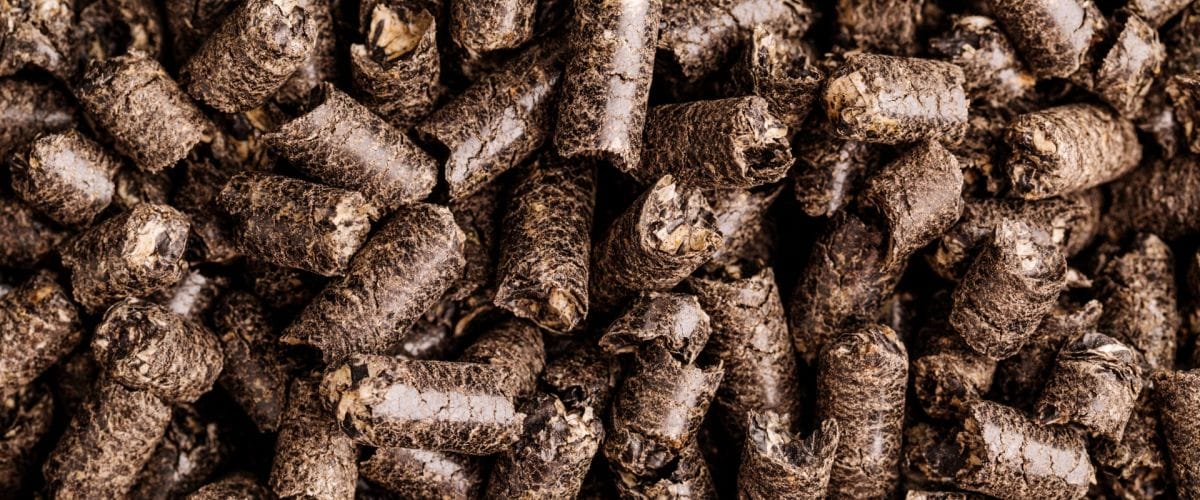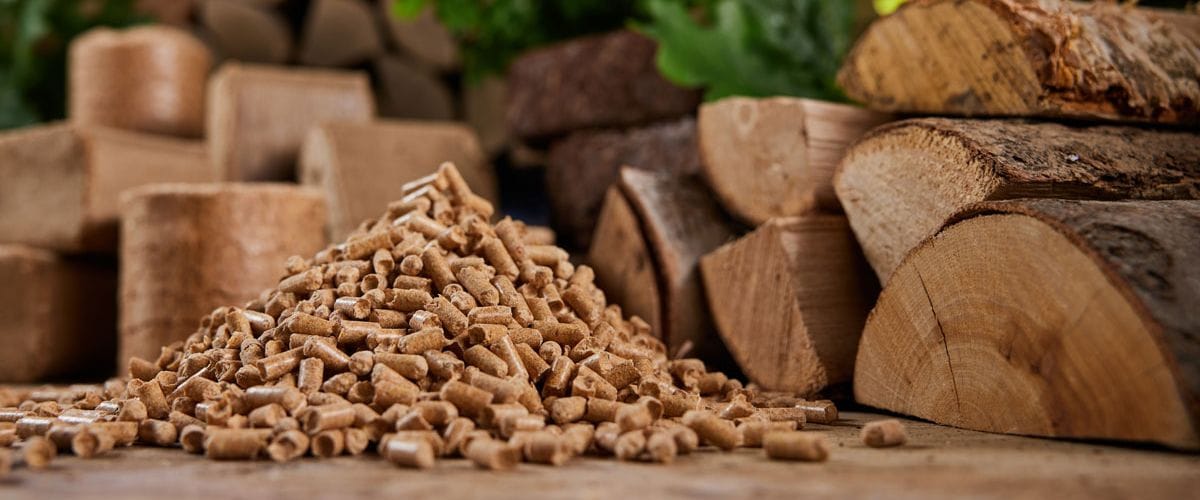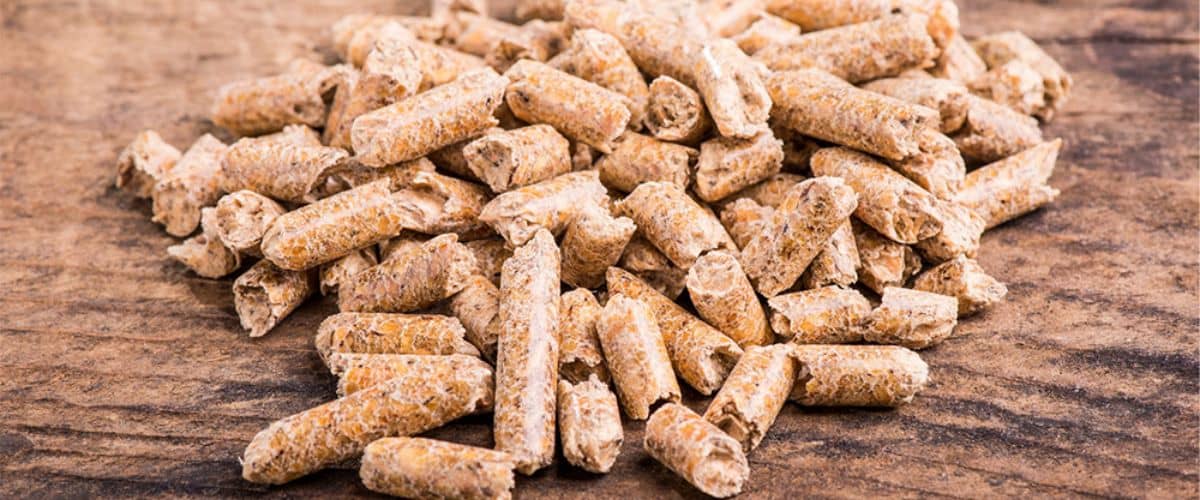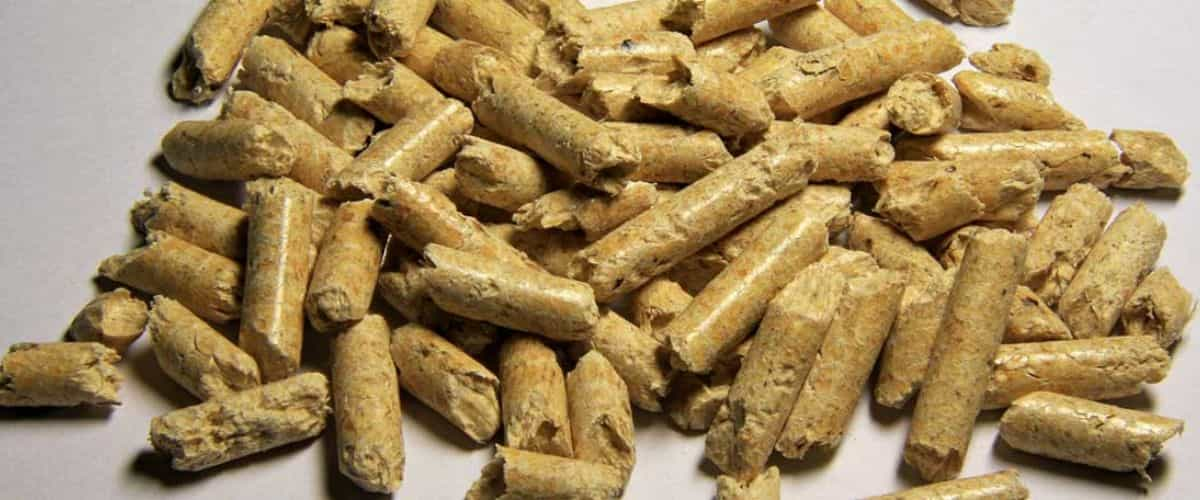 Technical parameters of hardwood pellet mill
| Model | Main Power(kw) | Anti-caking Feeder(kw) | Capacity |
| --- | --- | --- | --- |
| MZLH320 | 37 | 1.5 | 300-400 kg/h |
| MZLH350 | 55 | 1.5 | 500-700 kg/h |
| MZLH420 | 90 | 1.5 | 1-1.2 t/h |
| MZLH520 | 132 | 2.2 | 2-2.5 t/h |
| MZLH768 | 250 | 3 | 2.5-4 t/h |
| MZLH858 | 280 | 3 | 3-5 t/h |
hardwood pellet mill projects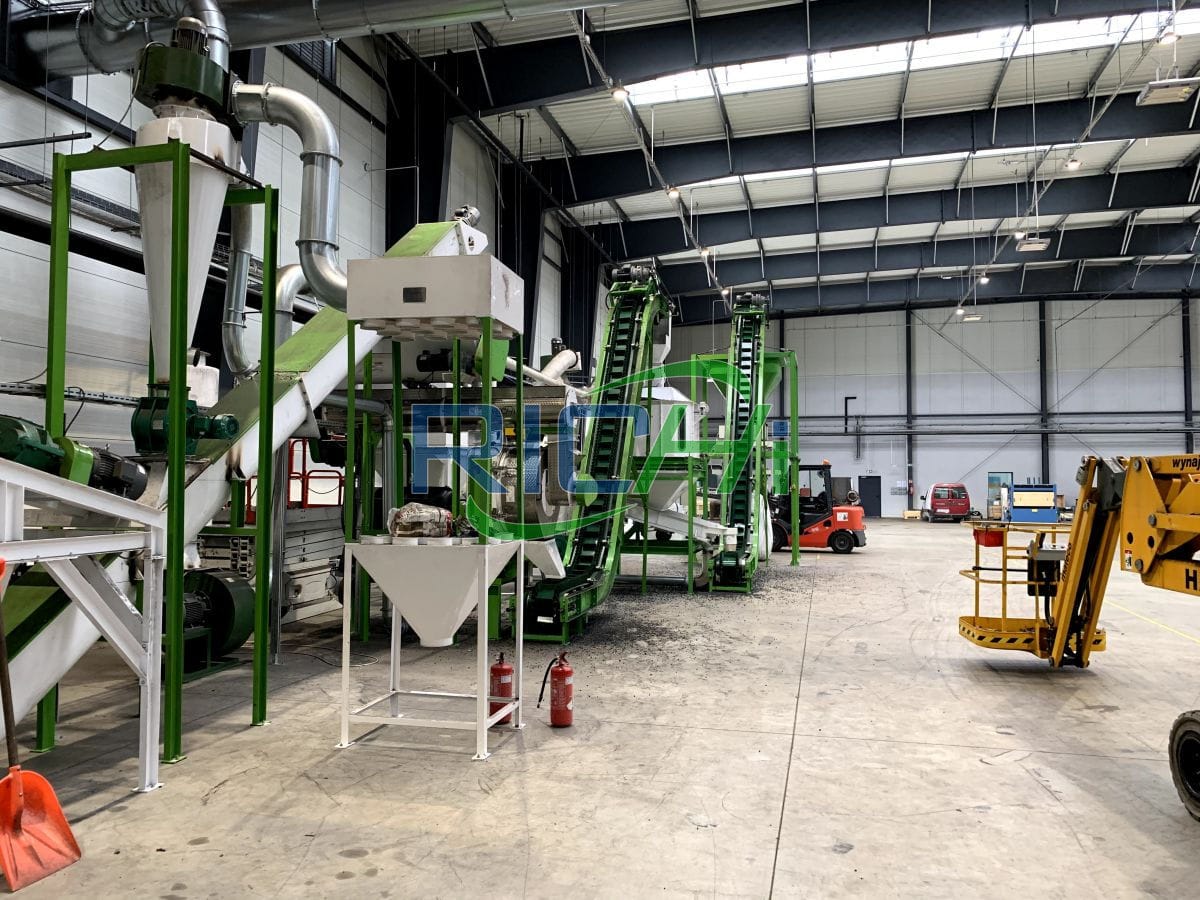 hardwood pellet making machine germany
project date: 2023.07.17
Pellet Size: 6-10mm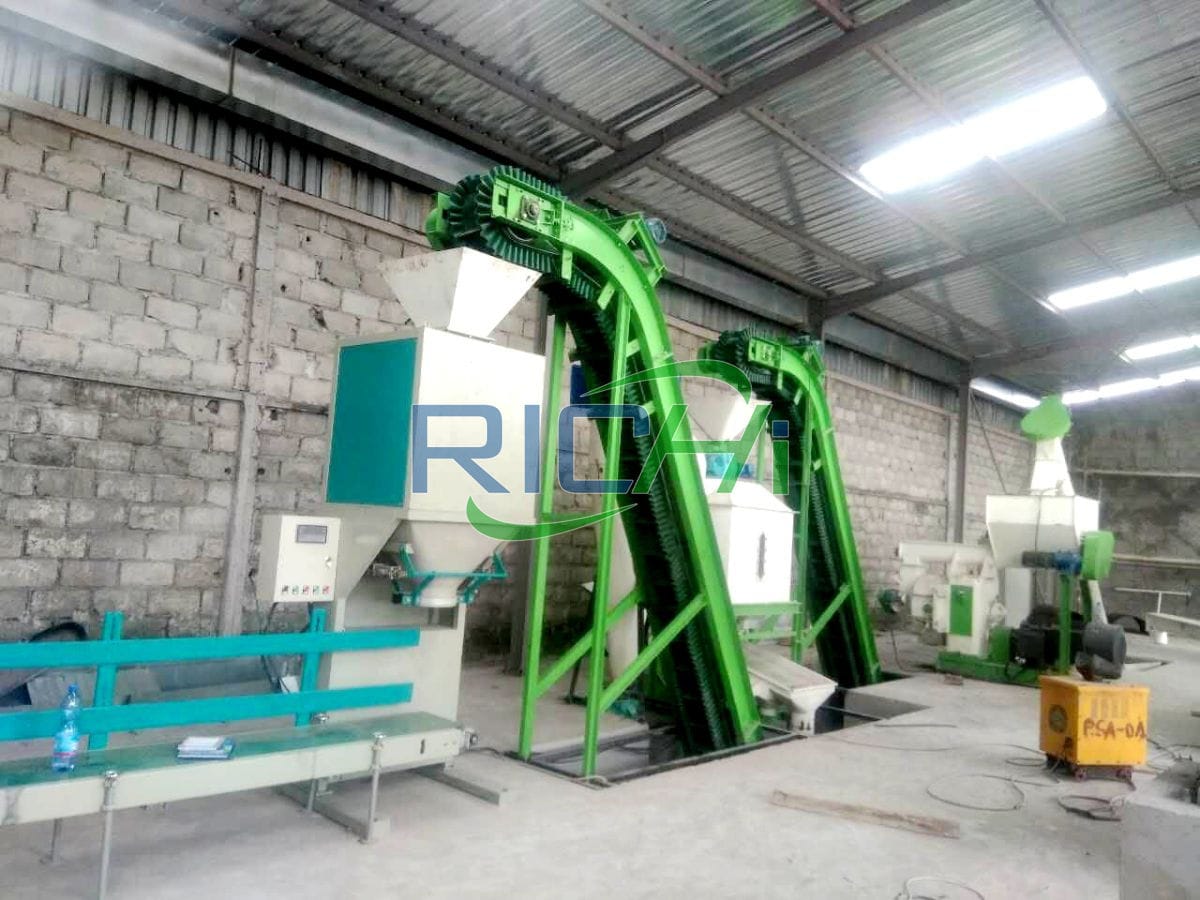 hardwood pellet machine for sale south africa
project date: 2020.07.20
Pellet Size: 8-10mm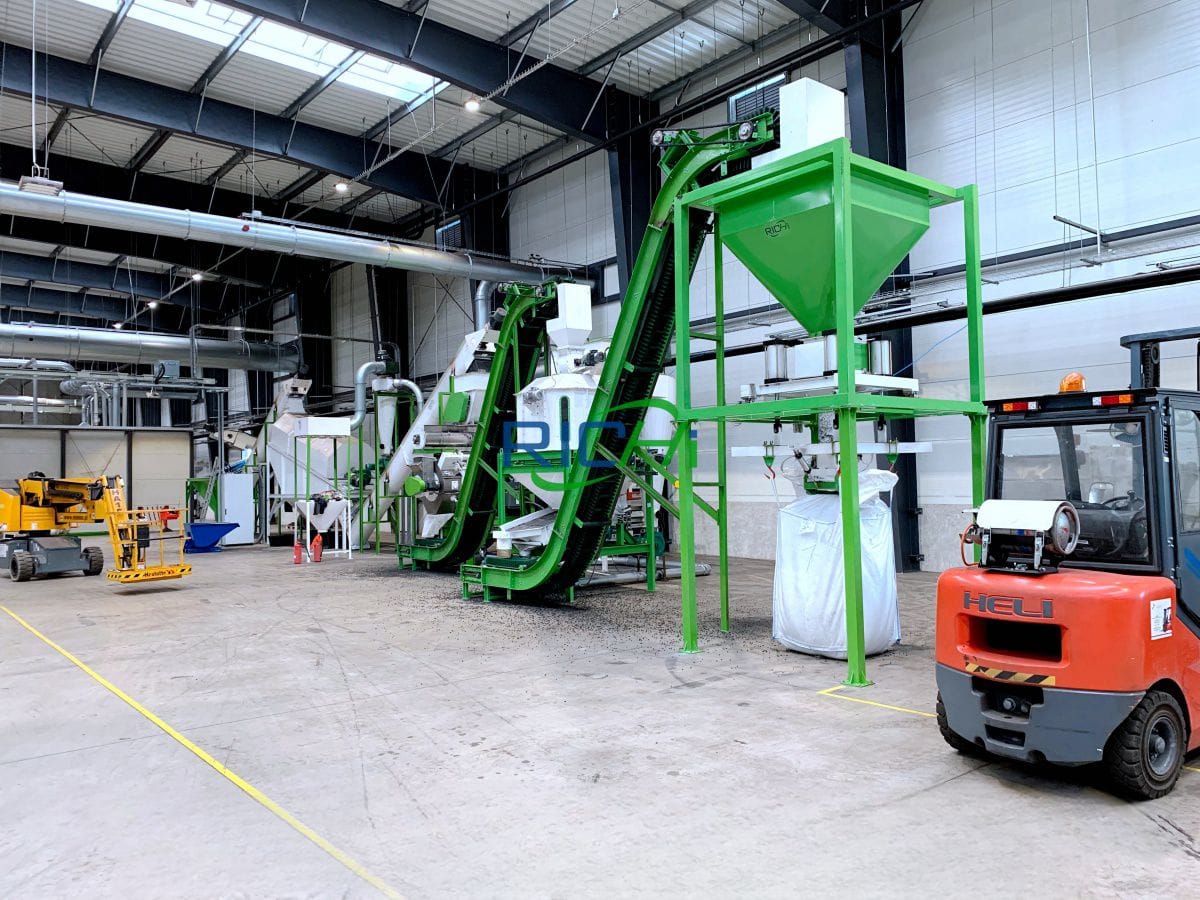 hardwood pellet machine poland
project date: 2019.05.10
Pellet Size: 8mm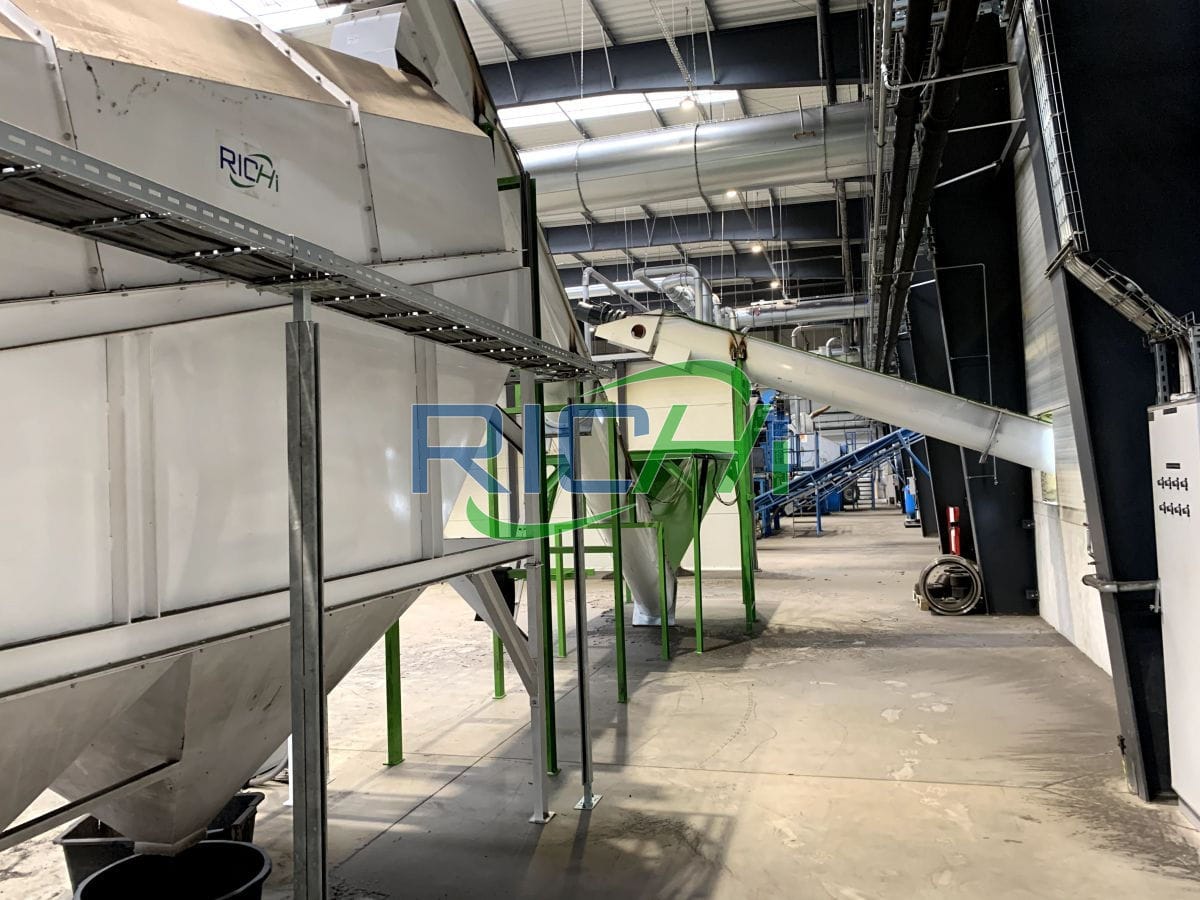 hardwood pellet mill machine malaysia
project date: 2022.07.23
Pellet Size: 8-10mm
hardwood pellet mill cost
The following is the price range of different models of pellet machines. If you are interested in our products, please contact us directly online to get the latest pellet machine price list.
| | |
| --- | --- |
| Model | hardwood pellet mill cost (USD ) |
| MZLH 320 | 15,000 – 20,000 |
| MZLH 350 | 20,000 – 22,000 |
| MZLH 420 | 30,000 – 35,000 |
| MZLH 520 | 45,000 – 50,000 |
| MZLH 768 | 50,000 – 60,000 |
| MZLH 858 | 60,000 – 70,000 |
How does the hardwood pellet mill work?
The hardwood pellet mill mainly consists of a deceleration system, a transmission system, a pelletizing system and a lubrication system.
The working process is that hardwood powder such as wood chips with a moisture content of no more than 15% is adjusted by the auger hopper to obtain a suitable material flow rate by adjusting the frequency conversion motor speed, and then enters the granulation and compression chamber for granulation.
According to the speed of the motor, the hardwood pellets are cut by the dial cutter to meet the pellet length requirements of different customers.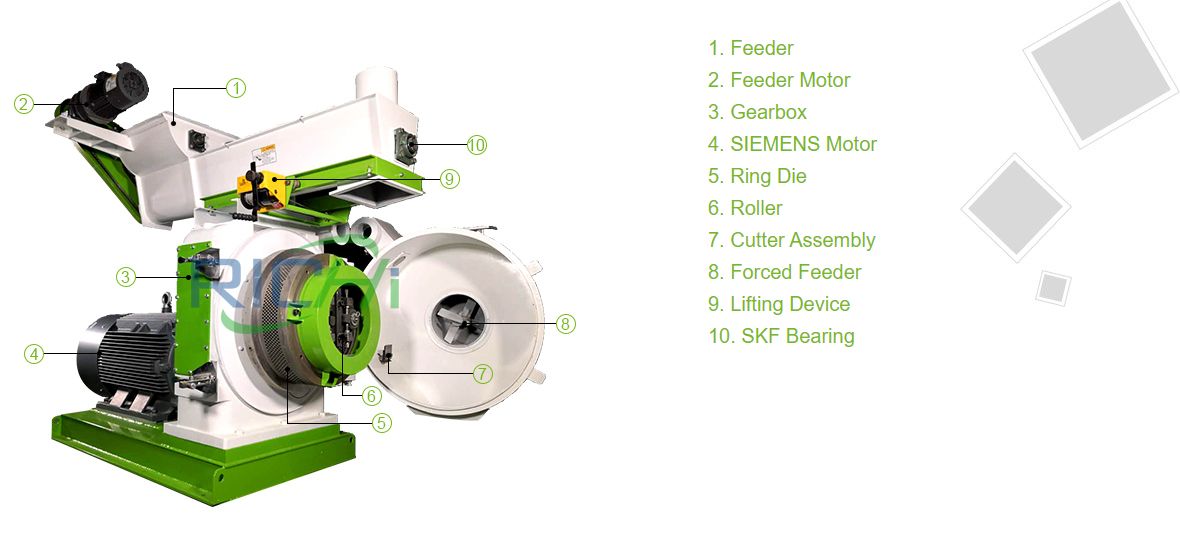 The hardwood powder is fed into the two pressing areas through the die cover and the feeding scraper.
The pressure roller drive shaft drives the pressure roller to rotate.
The hardwood powder is rolled into the ring die and the pressure roller.
The two relatively rotating the hardwood sawdust powder is gradually squeezed by the piece, and the wood sawdust powder is squeezed into the ring die hole, formed in the die hole, and continuously extruded toward the outer end of the die hole.
And then the cutter cuts the formed hardwood pellets into the required length, and finally forms hardwood pellets flow enters the next process.
How to choose a hardwood pellet mill?
When choosing a hardwood pellet mill, you need to pay attention to the following aspects:
Budget
The more funds you have, the fewer restrictions there will be on purchasing a wood pellet mill. The price of hardwood pellet mill machines varies depending on the brand and model, so you need to make sure you have enough budget to purchase the equipment you need. While price may be a factor in your choice, you want to make sure you don't compromise on quality and performance.
Hardwood pellet production scale.
The larger the scale, the greater the investment and the higher the profit. You need to choose a hardwood pellet milling machine that can meet your production needs. Machines capable of producing large batches of wood pellets may be more expensive, but if you need to produce large quantities of wood pellets, the investment is worth it.
Raw materials.
Depending on the raw materials you can obtain, according to the type of pellets you need to process, and according to the customer groups you will sell to, you need to choose a hardwood pellet mill that is suitable for your use.
Some wood pellet press machines can handle a variety of wood and other raw materials, while others can only handle specific types of raw materials. Make sure you know your raw materials and choose a machine that can handle them.
If you want to enter markets such as the European Union, try to choose high-quality hardwood chips or wood chip raw materials as raw materials, so that the processed pellets can meet the wood pellet standards of each country.
Factory building.
This includes considering the size and weight of the machine, and whether your workplace has enough space to store and operate it. Make sure you have enough space to house the hard wood pellet extruder machine and wood pellet production line you choose, and that the operating environment meets safety requirements.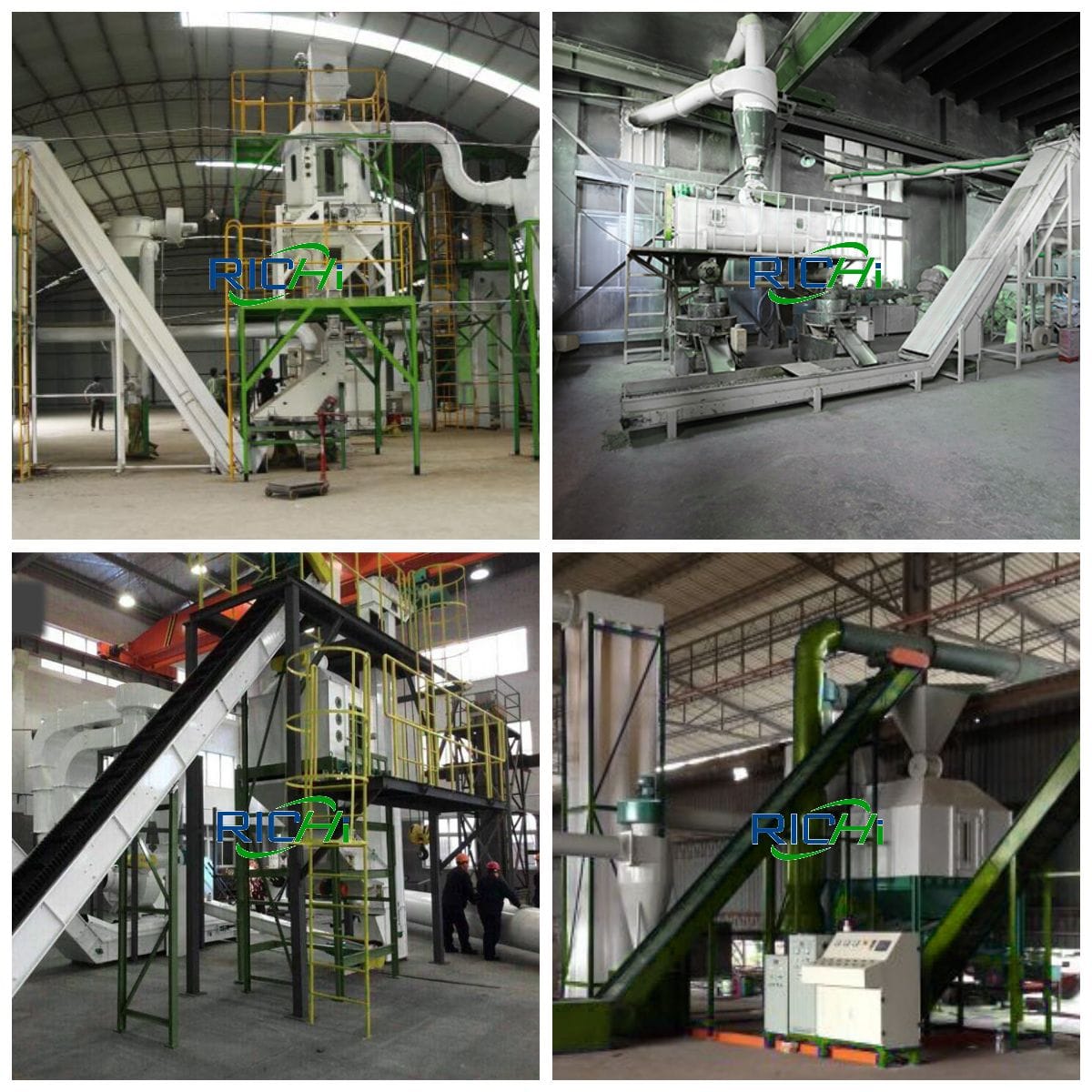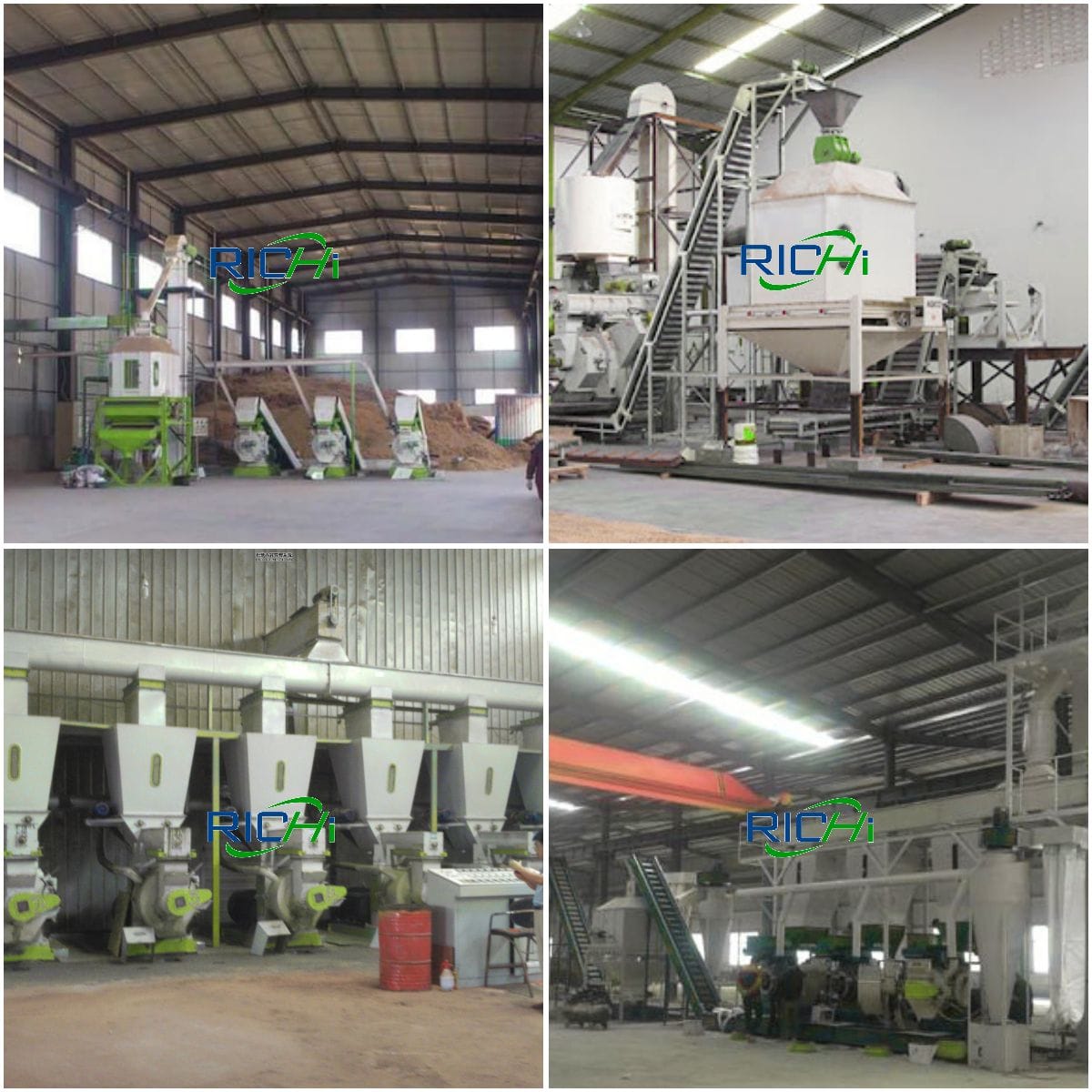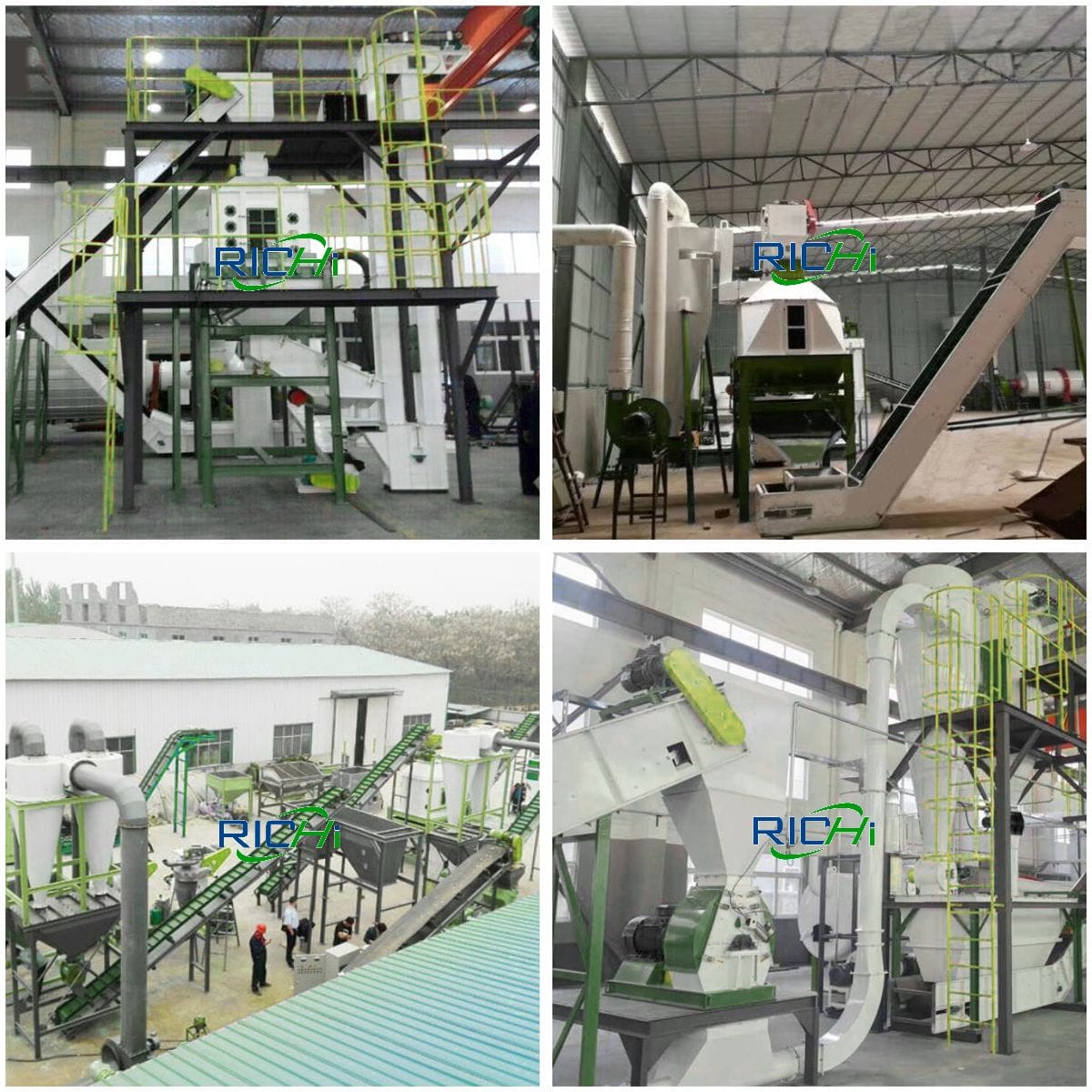 When choosing a hardwood pellet mill, you need to consider multiple factors such as budget, production capacity, raw materials, and usage environment.
In addition to the budget and raw materials, RICHI's engineering team will customize an exclusive process plan, equipment layout, factory layout design, and civil construction plan for you based on the production scale and factory size, so that your entire hardwood pellet production plant construction will receive a full range of technologies support.
Complete hardwood pellet mill plant process design
What is the workflow of wood pellet fuel equipment? It includes screening, crushing, drying, mixing, granulating, cooling, dust removal, packaging and other links of raw materials. This is explained in detail below.

Screening: The raw materials are transported to the screening machine through the auger conveyor for screening, and larger wood blocks or nails and other debris are removed.
Crushing: crushing wood raw materials that do not meet the size requirements. This section is more troublesome. Depending on the actual raw material conditions, peeling machines, wood splitters, slicers, wood board crushers, wood chip crushers, etc. may be used. Crushing equipment.
Drying: Wood molding fuel has strict requirements on the moisture content of raw materials. After the raw materials are screened, they are transported to the airflow dryer through the auger conveyor for drying by hot air.
Cyclone separation: During the transportation process after the raw materials are dried, a large amount of moisture exists after passing through, and the moisture is discharged through the cyclone separator.
Material transportation: The logistics transmission of this system requires corresponding transmission equipment. As needed, this design uses screw conveyors, auger conveyors and bucket elevators to transport materials to the corresponding equipment.
Pelletizing: The hardwood pellet mill is a key equipment in the production line, and the density of the processed wood pellet fuel can reach 1.0-1.3 tons/cubic meter.
Cooling: When discharging wood, the temperature of the pellet fuel is as high as 80~90°C. The structure is relatively loose and easy to break. It must go through a counter-flow cooling system. After cooling to normal temperature, it can be bagged and stored or passed through the belt conveyor and elevator. Send to silo. This set of equipment is equipped with a cooling fan and a cyclone separator, which can return the separated powder to the previous process for re-granulation.
Screening: The cooled pellet fuel is screened using a vibrating screen. It needs to be screened to screen out the broken materials to ensure the factory quality of hardwood pellet fuel. The screened out scraps are returned to the previous process for re-granulation.
Finished product warehouse: The processed finished hardwood pellets are sent to the finished product warehouse via the elevator to prepare for bagging and storage.
Bagging and warehousing: This design uses a packaging conveyor for measurement, tape packaging, and delivery to the finished product warehouse.
Silo system: According to user needs, bulk material transportation can also be used, that is, the hardwood pellet fuel is sent directly from the finished product warehouse to the silo through the belt conveyor and elevator for storage, and the pellet fuel is sent directly to the user by vehicle.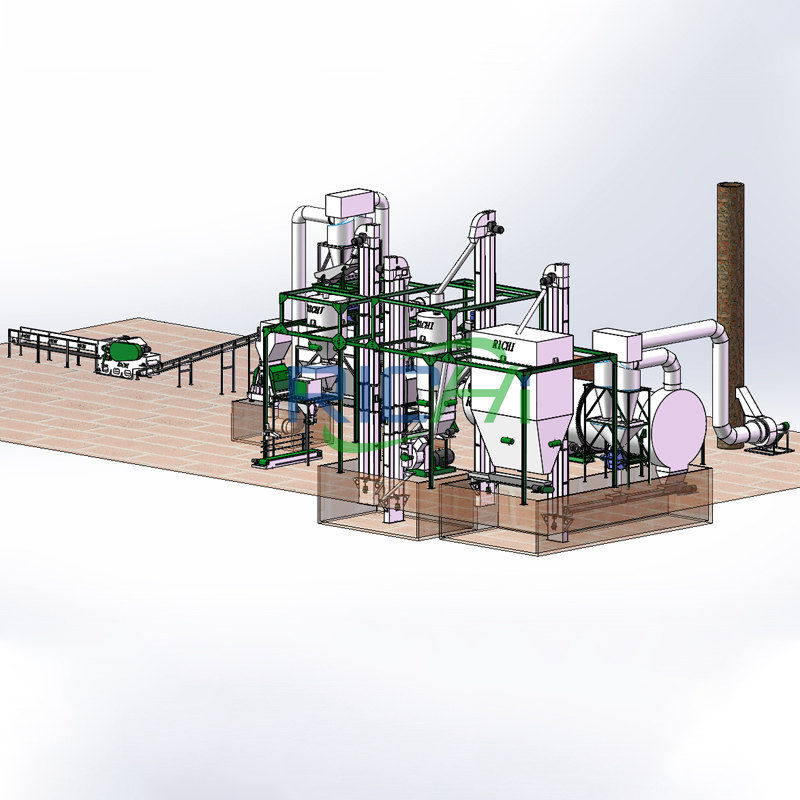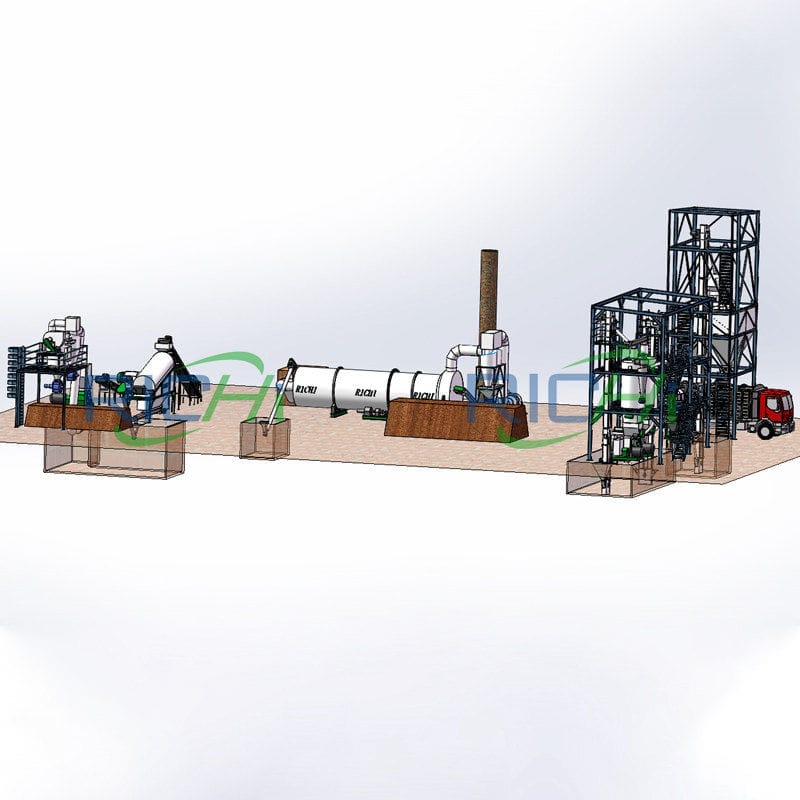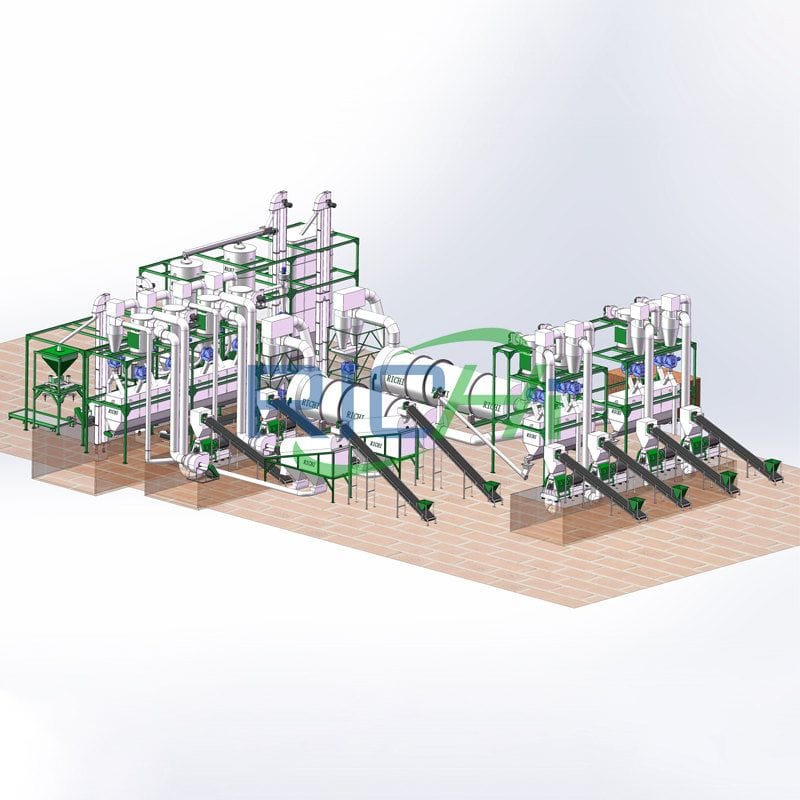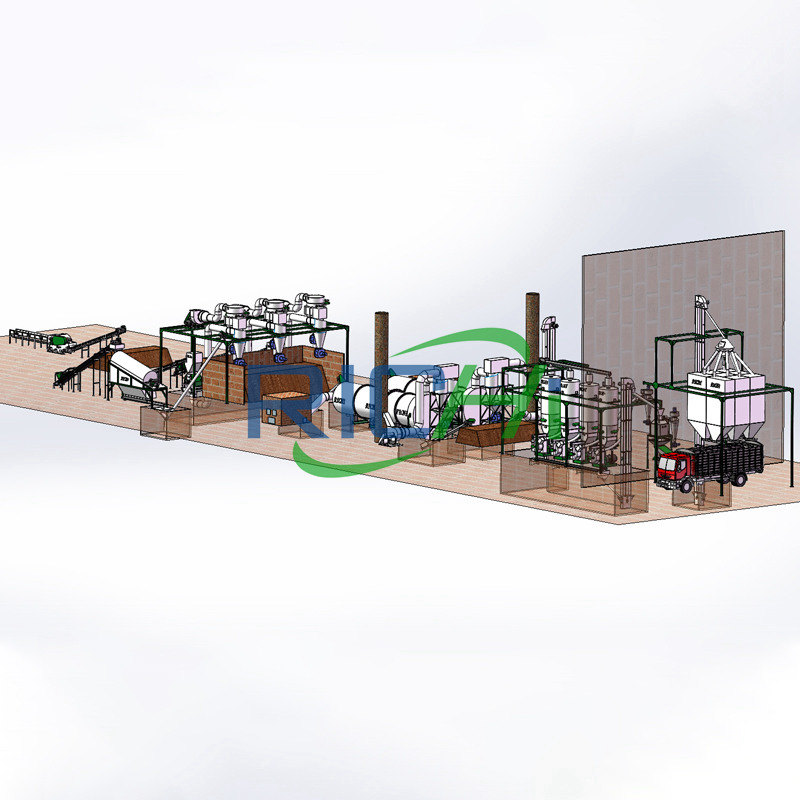 RICHI biomass wood engineering design combines the different needs of domestic and foreign customers, keeps up with the forefront of high-end design in the industry, has advanced technology, is safe and environmentally friendly, and while meeting the individual needs of customers, provides services ranging from entire wood pellet processing plant planning, equipment selection, installation and commissioning to operational training, one-stop service for maintenance and follow-up upgrades.
Equipment needed to build a hardwood pellet mill plant
Needless to say, you also need belt conveyors or elevators or packing machine to connect all the equipment. Chances are you may also need a debarker, magnetic separator, weighting and packing machine, etc.
To build a hardwood pellet mill plant is a little complicated, but never mind, contact with Richi Machinery, we will reply you with a total solution just suitable for your requirement.
Featured hardwood pellet mill line plan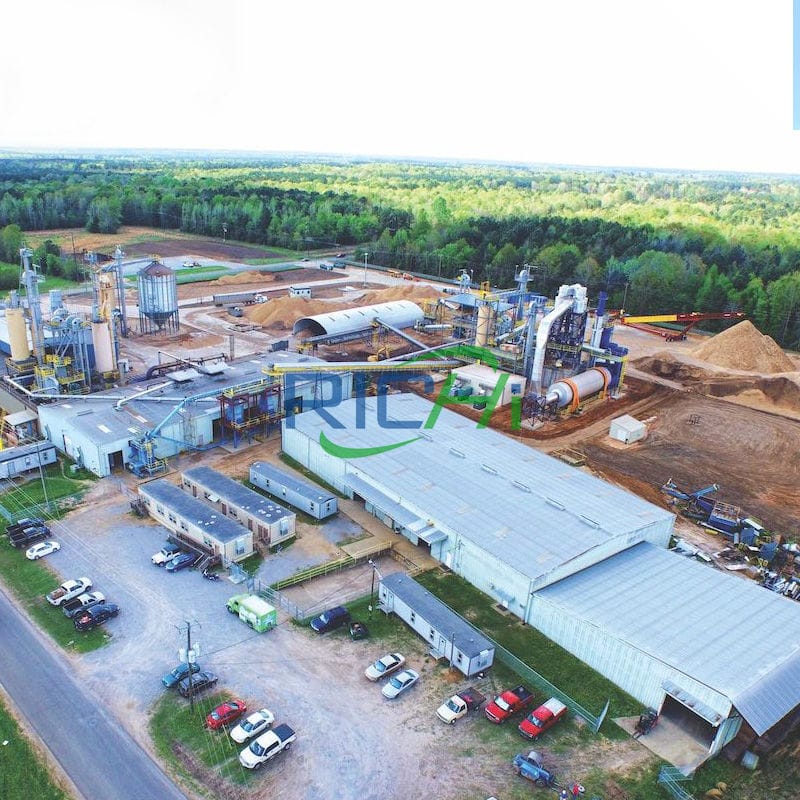 how to make hardwood pellets 2.5-3.5 tons?
—— RICHI MACHINERY ——
The entire line can produce 2.5-3.5 tons of biomass pellets per hour. The total equipment power is about 475kw. The workshop covers an area of 1,000 square meters.
Raw materials: hardwood scraps
Main equipment: slicer, wood chip crusher, wood chip pellet machine cooler, packaging scale, etc.
Process design:

The scraps are first cut into small wood chips with a slicer. The size of the hardwood chips is 20-30mm and the thickness is about 5-10mm.
Then they are finely powdered into 3-4 mm wood chips in the crusher. They are then granulated. The diameter of the finished pellets is 6-10 mm.
Optional, after granulation and cooling, it will be packed into 20-50kg/bag by a small bag packaging scale. Easy to transport and sell.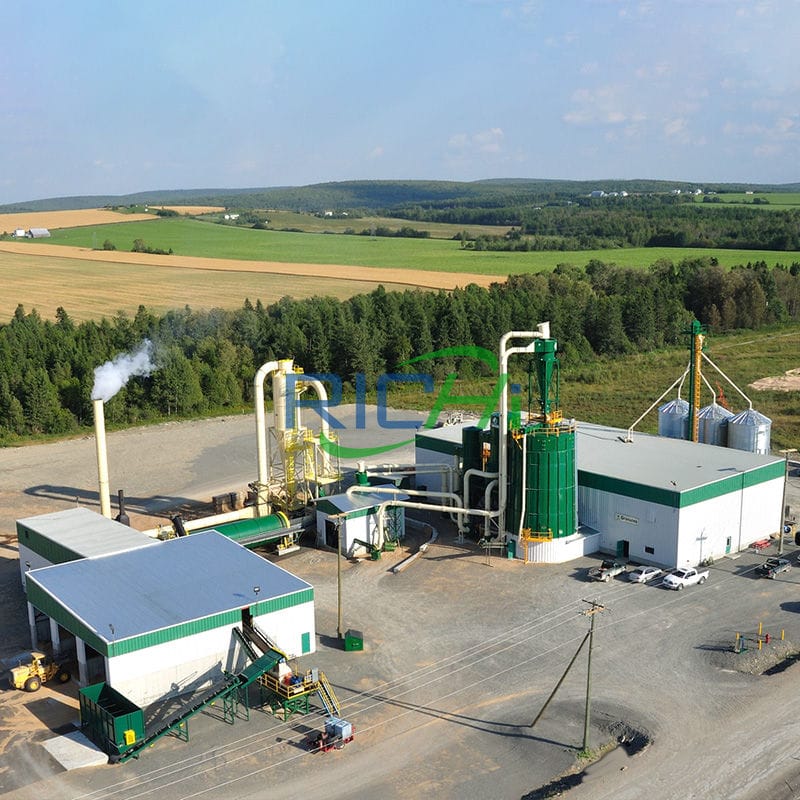 how to make hardwood pellets 1.5-2.5 tons?
—— RICHI MACHINERY ——
This is a hardwood pellet processing plant with an output of 1.5-2.5 tons per hour. The total equipment power is about 210kw and the workshop size is 30*20m.
Raw material: hardwood sawdust shavings
Main equipment: cleaning screen, dryer, hardwood pellet mill, cooler, baling scale, etc.
Process flow:

The dry hardwood chips with a moisture content of 13-18% are passed through a drum cleaning screen (20*20mm square holes are selected for the screen) to remove large impurities and then are granulated.
The diameter of the processed finished granules is 6-10mm. After granulation and cooling,
The small bag packaging scale is packaged into 20-50kg/bag for easy transportation and sales.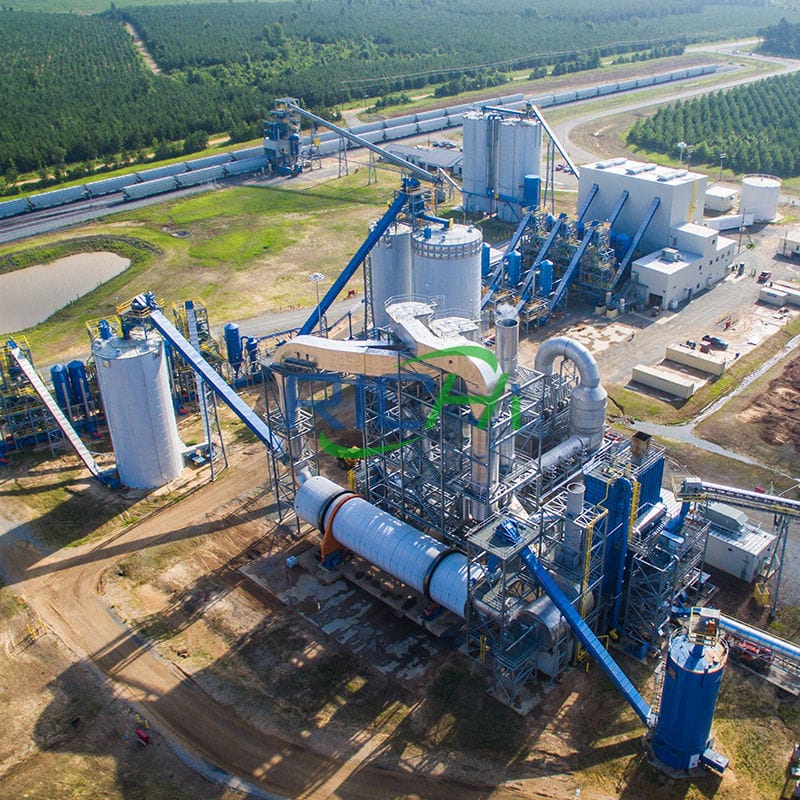 how to make hardwood pellets 15 tons?
—— RICHI MACHINERY ——
This hardwood pellet factory is a log pellet production line with an output of 15 tons per hour. The total equipment power is about 3270kw. The workshop covers an area of 6500 square meters.
Raw material: hardwood logs
Main equipment: peeling machine, wood splitter, slicer, crusher, dryer, hardwood pellet mill, cooler, baling scale, etc.
Process flow:

The trunk of the hardwood log is peeled and then put into a slicer and cut into small hardwood chips. The size of the wood chips is 20-30mm and the thickness is about 5-10mm.
Then it goes into the grinder and is finely pulverized into 3-4mm wood chips. Then the moisture is dried to about 15% through a three-layer drum dryer, and finally granulated. The diameter of the finished granules is 6-10mm.
After granulation and cooling, it is packaged into 20-50kg/bag by a small bag packaging scale. , easy to transport and sell.
Richi Machinery is a reliable wood pellet mill manufacturer and supplier in China. We already have more than many turnkey project of wood pellet line around the world, sharing the NO.1 biomass pellet production market.
So, if you feel that it is too complicated to build a biomass pellet plant and don't know how to start, don't worry! Contact with RICHI, tell us your basic situation and requirements and we can offer you a customized hard wood pellet processing plant solution for you!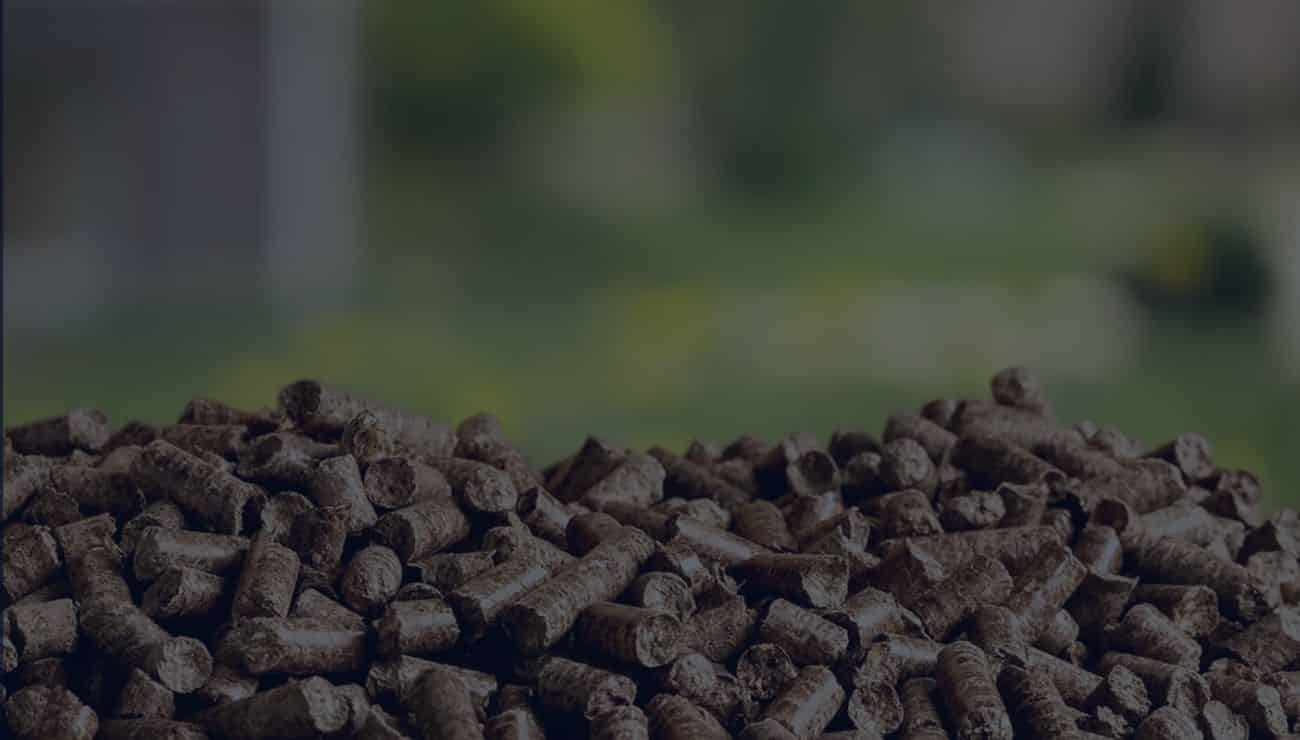 Start your hardwood pellet production business
The hardwood pellet mill is an environmentally friendly and income-generating equipment that can turn waste hardwood into treasure and realize resource recycling. With the rapid development of biomass energy, the market demand for hardwood pellets making machines will also become larger and larger. We believe that in the future development, hardwood fuel pellet making machines will play a more important role and make greater contributions to environmental protection!
Richi Machinery has focused on the design and development of biomass energy pellets equipment such as hardwood pellet mills, softwood pellet mills, pellet stove pellet making machine, and straw pellet machines for many years. It is one of the earlier manufacturers in China's biomass pellet machine industry; it has strong production experience and technical strength.
We have experienced and skilled after-sales service team. Based on detailed customers requirements, we can always offer satisfying solutions for hardwood pellet production projects.
Quality and service is our soul for company development, we will try our best to support customers on hardwood pellet making, to achieve win-win cooperation. (Find RICHI on YouTube)
LEAVE YOUR NEEDS
Keeping in touch with us is an effective way to solve all your problems. If you have any needs or questions, please leave your contact information, then RICHI technical consultants will send design, quotation, videos to your mailbox. You can also contact us directly via WhatsApp: +86 13838389622