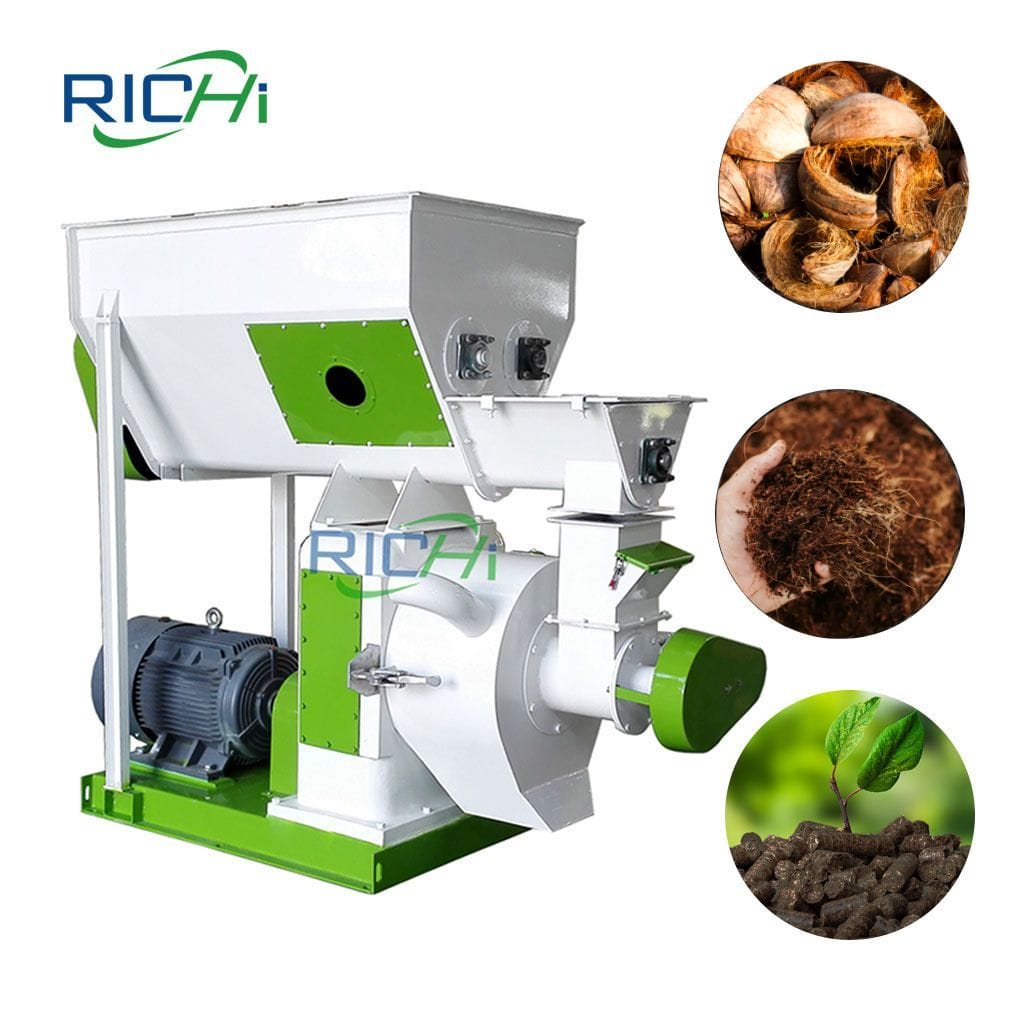 coco peat pellet machine
The coco peat pellet machine is a biomass pellet equipment that processes cocoa peat pellets. It can also be called Coir Peat Pellet Making Machine, Coir Pith Pellet Machine, used to process various coconut waste pellets, which can be used as organic fertilizer, fuel, animal bedding and cat litter, etc.
With robust design features that include high pelleting forces, high-quality materials, and sensors for safe operation, RICHI coco peat pellet mills lead the industry with their low maintenance costs and high energy efficiency.
Capacity: 0.6-10T/H
Price: 10,000-100,000 USD
Application:used to process coco peat pellets, coco pellets, coconut pellets, coconut peels pellets, coconut coir pellets, compressed coconut husk fuel, coconut shell pellets, coco peat briquettes, coconut coir cat litter pellets, coir pith briquettes, compressed coco peat, coconut oil pellets, etc.
Suitable customers: Indonesia, Philippines, India, Sri Lanka, Brazil, Thailand, Vietnam, Mexico, Papua New Guinea, Tanzania and other countries with high coconut production, pellet processing investors who can obtain resources such as coconut shells at low cost.
What is coco peat made of? Coir pith pellets are made from the coconut's fibrous husk (known as coir) that is bound together by lignin (known as pith), by using a pellet machine. The resulting coir pith pellet is reduced in size by about 30%~60% over the same amount of coir pith in an uncompressed form, making it easier to transport than uncompressed coir.
Coco peat pellets are natural fiber pellets made from coconut shells and are a natural medium. RICHI coco peat biomass pellet mills process coconut-based materials for use as fertilizer, mainly used as soil amendment, potting mix, and can also be used as bedding for animals such as rabbits because it has good water absorption.
Nowadays, many people use coconut husk, coconut shell and coir pith to process fuel particles. If you want to process cat litter, animal bedding or pellet fuel, please visit our related products. This page will mainly introduce the application of coco peat pellet machine for processing organic fertilizer.
Features Of coco peat pellet machine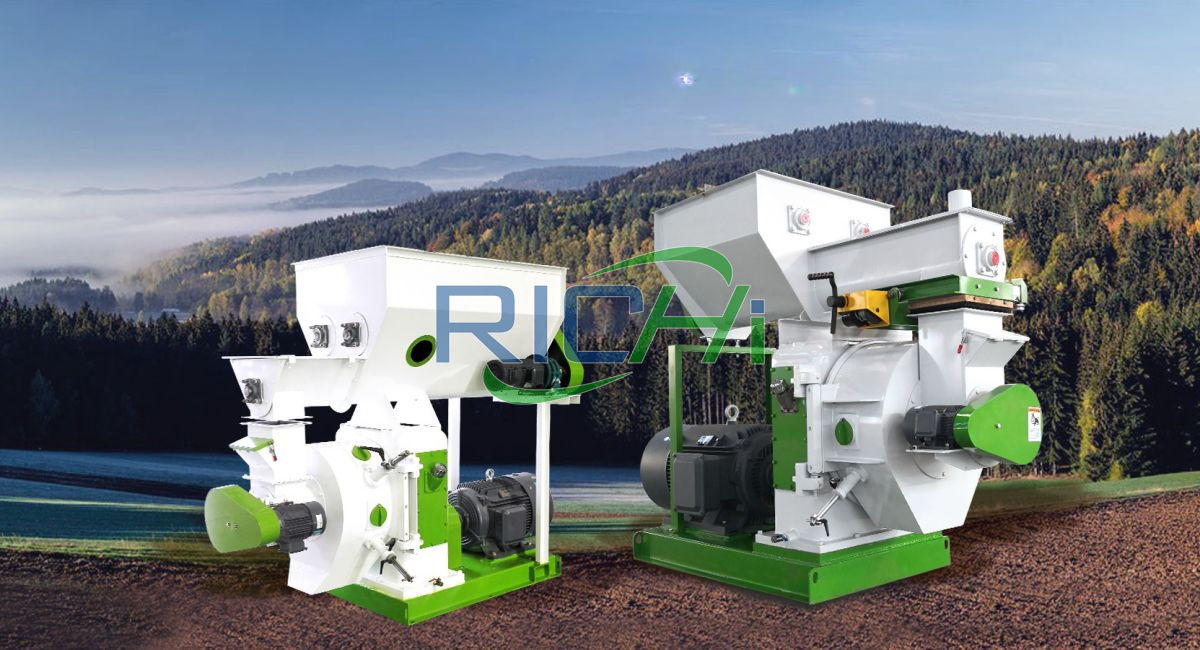 The coco peat pellet machines allow high-quality pelleting of coco peat, coir pith, organic fertilizer and all types of biomass pellets derivatives with a production capacity ranging from 0.6 to 10 t/h.
It offers the opportunity to produce coco peat pellets in different capacities with their 320 mm -858 mm die diameters. Depending on the raw material, pellet diameter and capacity, pellet mills apply motor powers between 37 – 280 kW.
RICHI holds patents on ring die and coco peat pellet maker machines. The key working parts become stronger after modifying the material, heating processing technology etc. These main parts are forging pieces.
The ring die is assembled by quick-discharge clip. Strengthened high-chromium alloy and heat treatment is used for main working parts, so it performs extremely well in making coco peat pellets.
The main driver utilizes high precision gear transmission instead of belt transmission to increase 20% efficiency.
The latest processing technology of ring die can guarantee it not cracking while in use, thus making sure one ring die can produce at least 800-1000 tons of pellets.
Coco peat pelleting machine uses imported bearing (SKF) and seals for better transmission, stable operation, and less noise.
The machine adopts advanced compensation serpentine-spring coupling which are safer, provide a new structure, and lower failure rate during operation.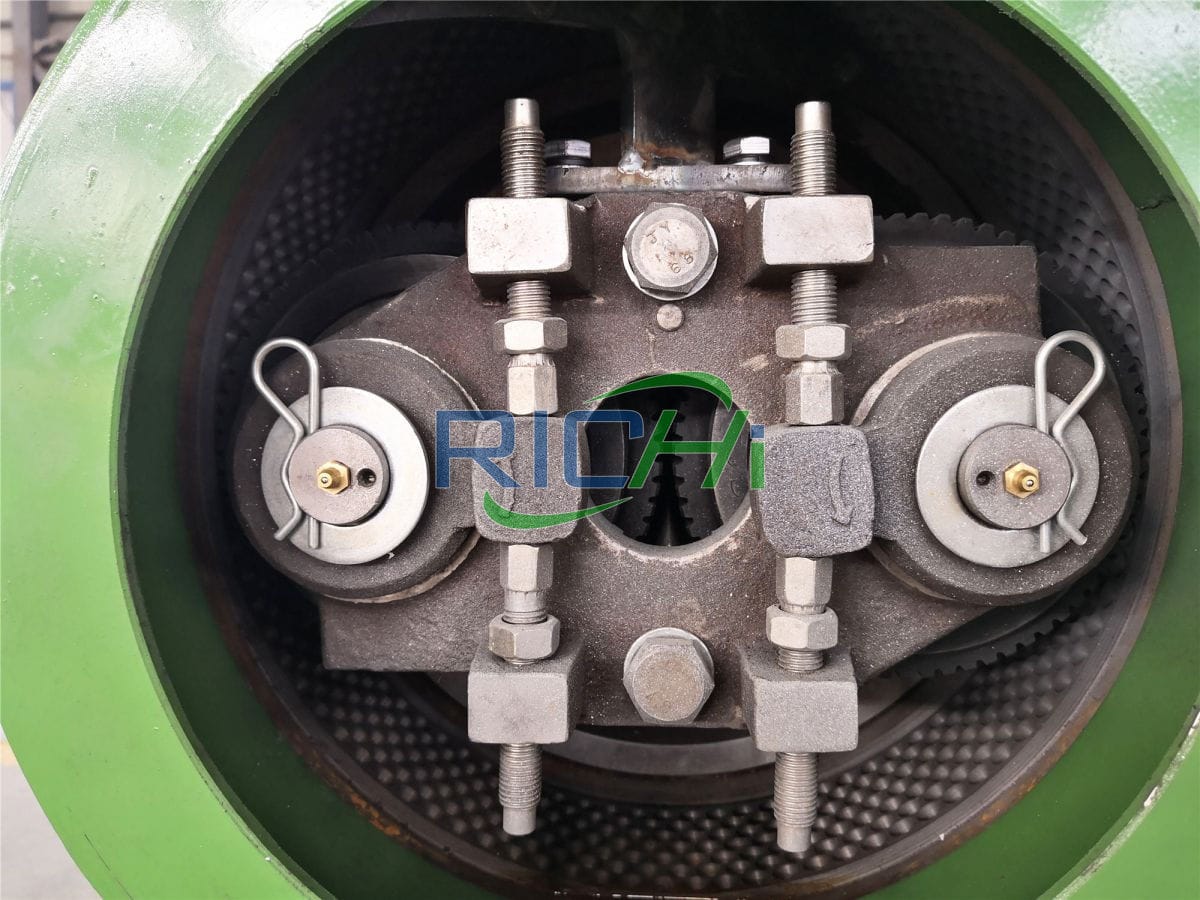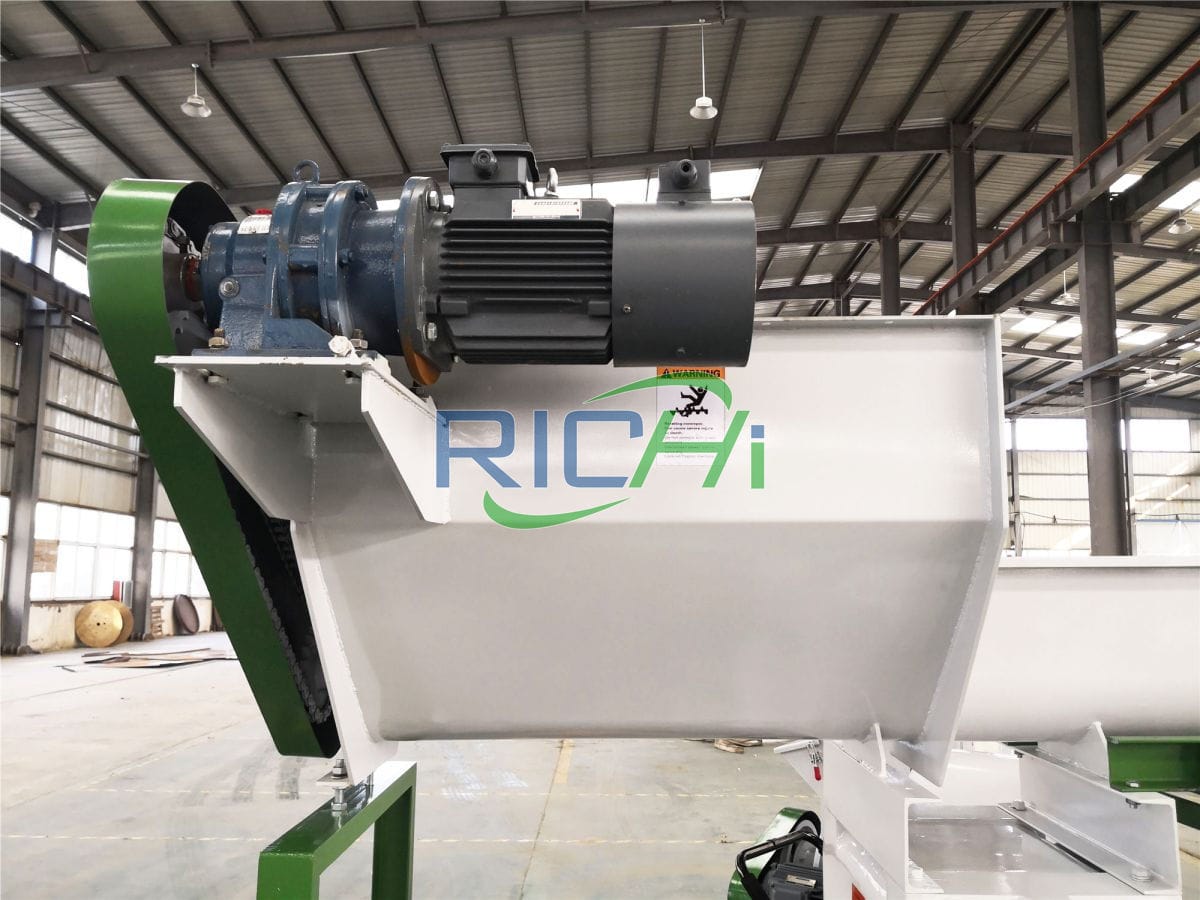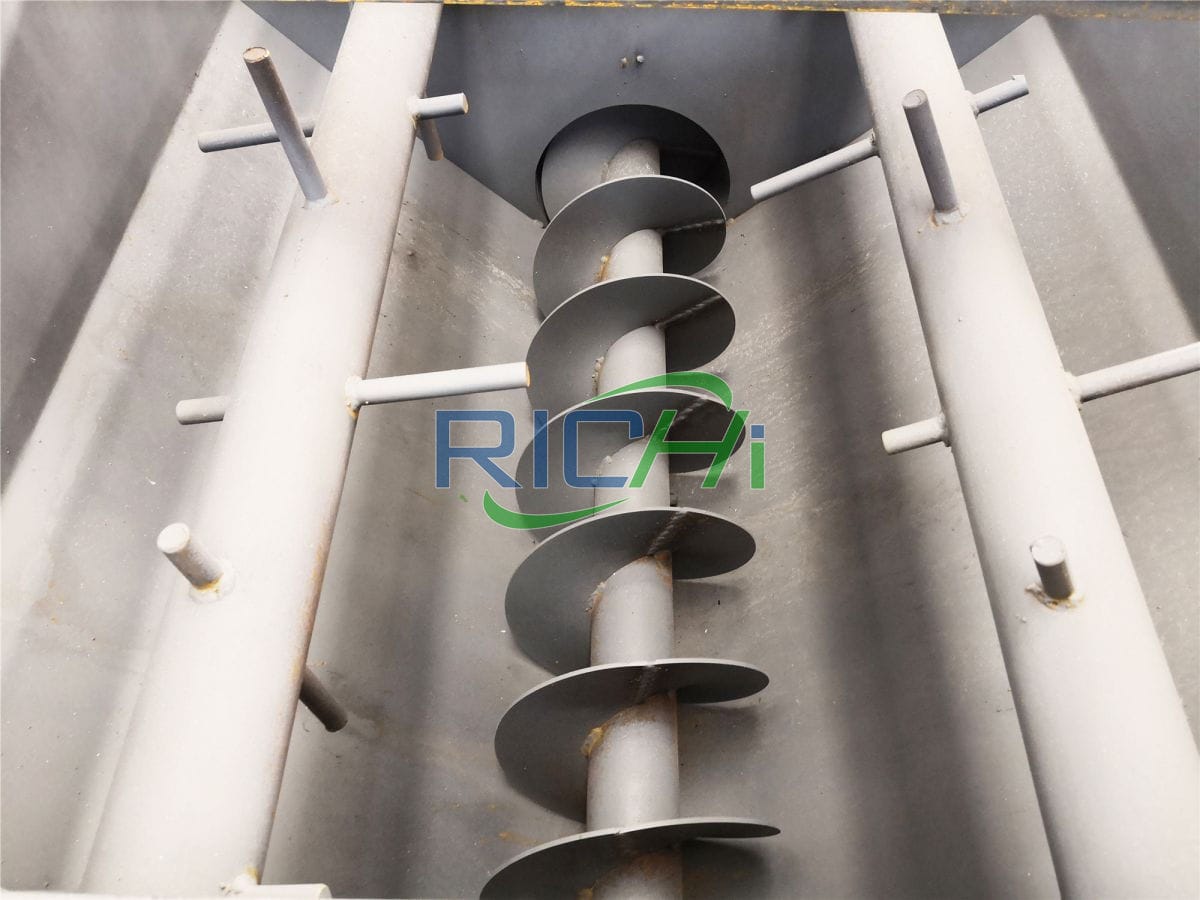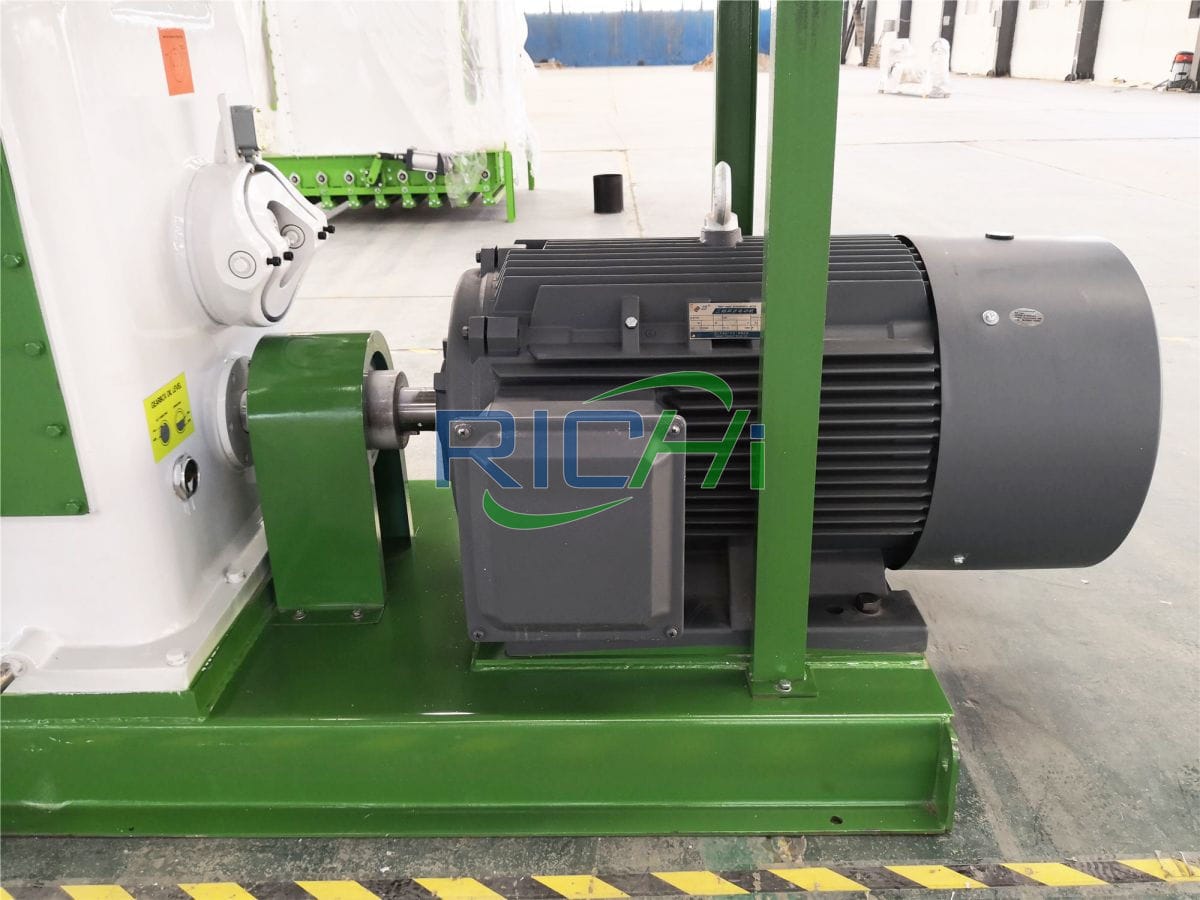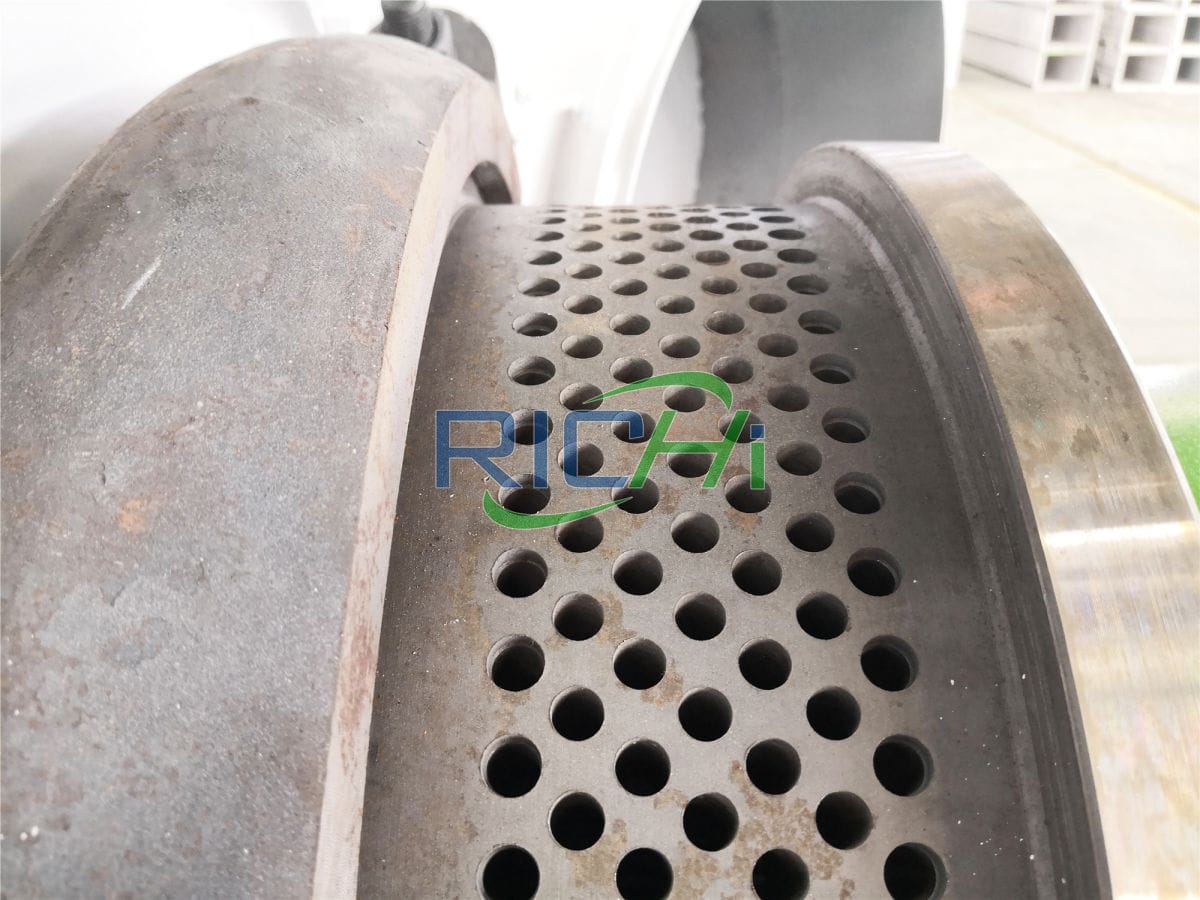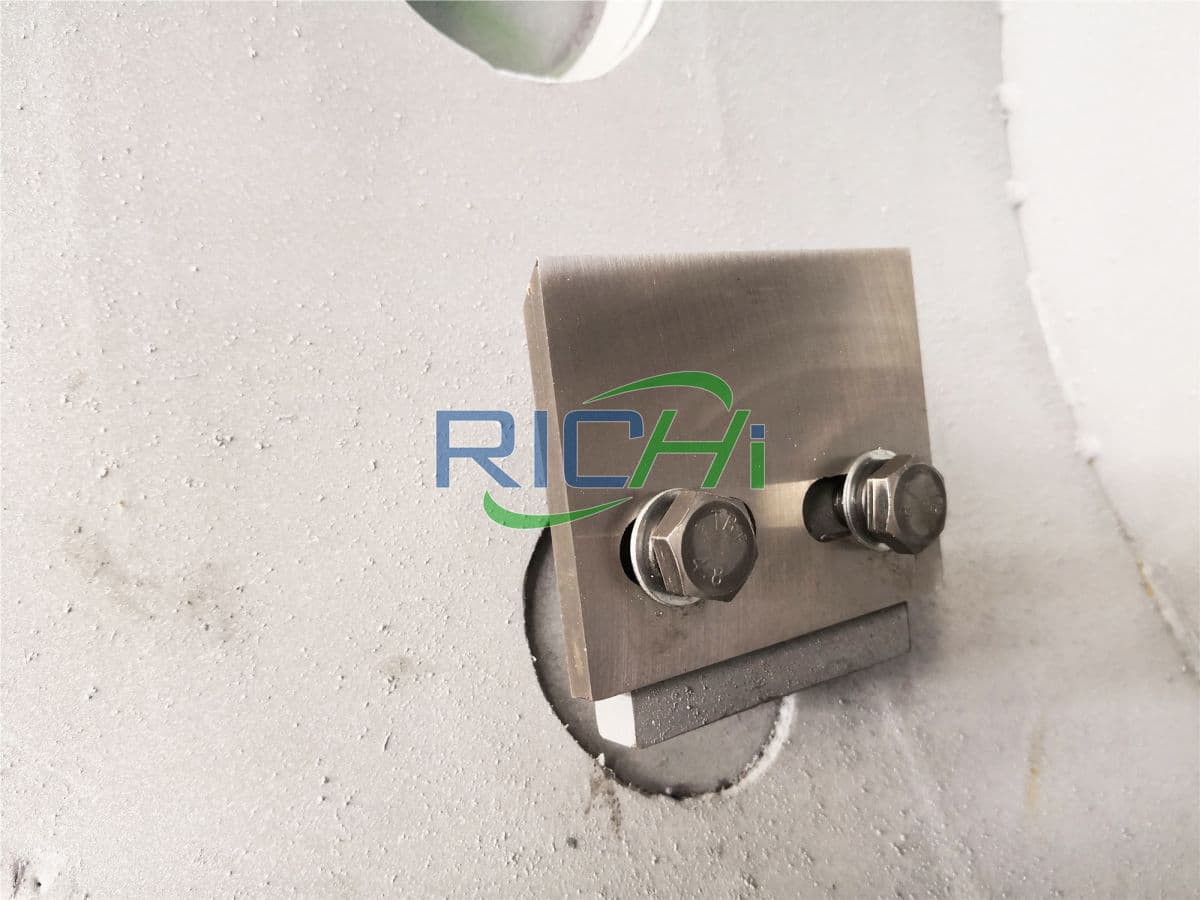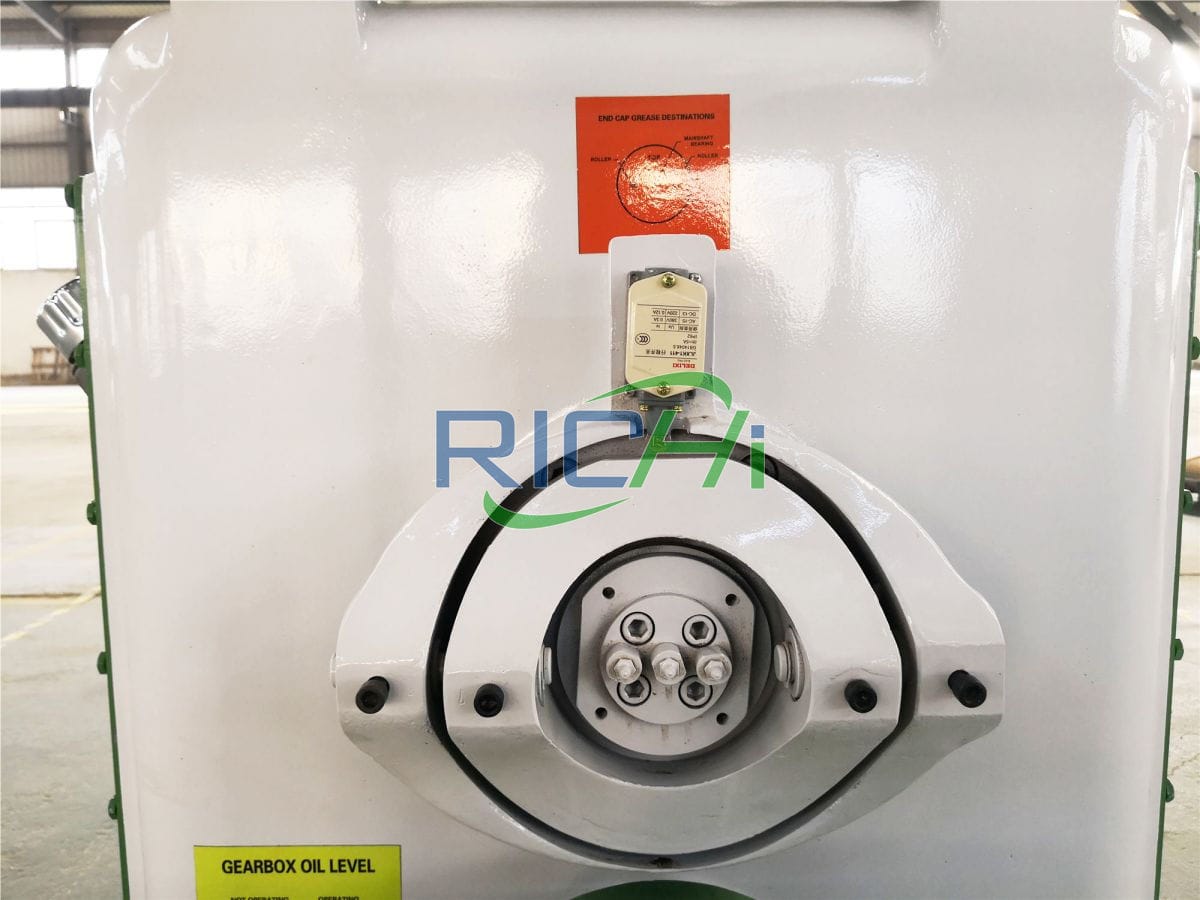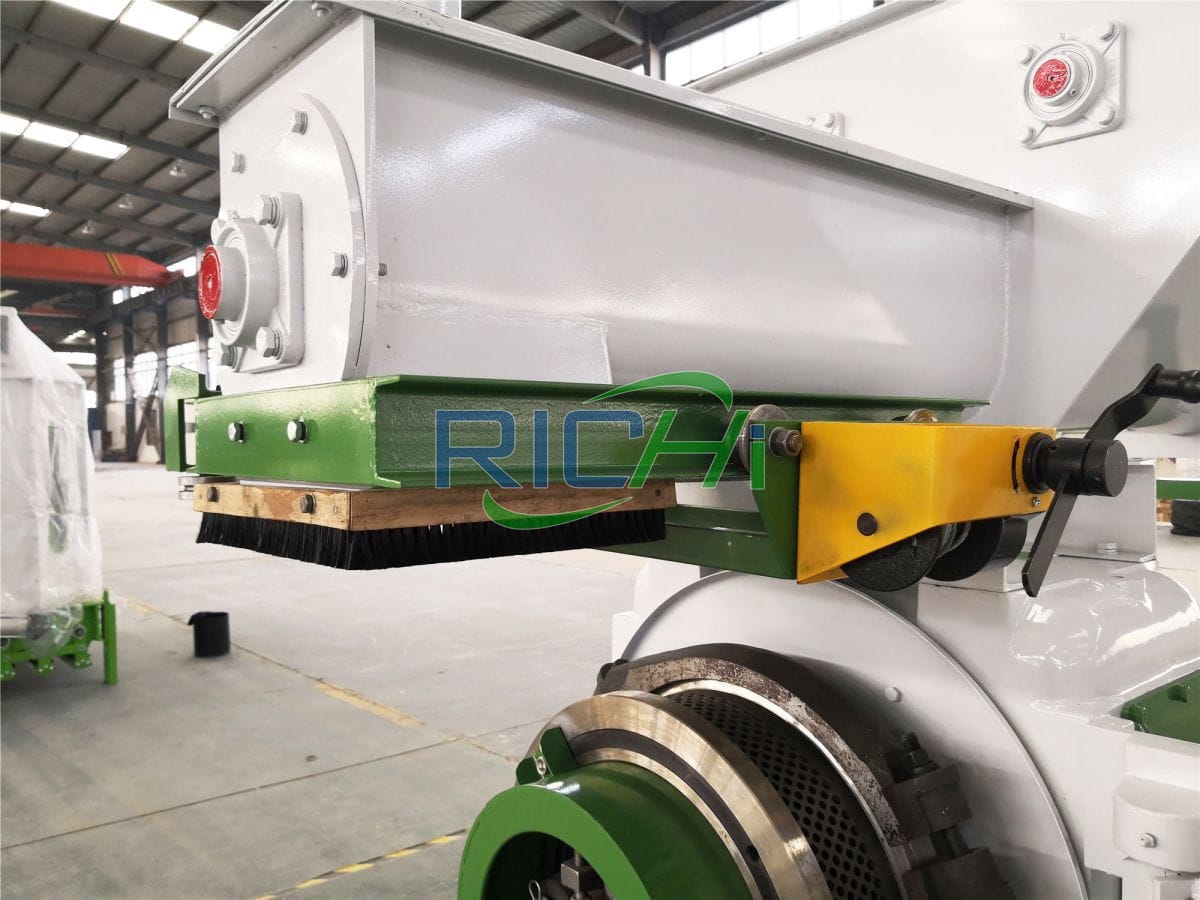 We stick there with you, year after year. You get all of us—application experts, product engineers, and responsive technical support—365 days a year. Our team can design and build dies to meet your specific demands. Dies can be developed from a variety of materials with a range of hole profiles and finish treatments to satisfy your requirements.
Advantages of coco peat pellet machine
Positive direct gear drive provides a 98% energy transfer
Rounded cast gear case with internal ribbing for quieter operation
Segmented die clamps for quicker die changes
Metal-to-metal seals between components
Modular gearbox design for production flexibility
Replaceable quill flange
Stainless steel pellet chamber
Single motor for greater efficiency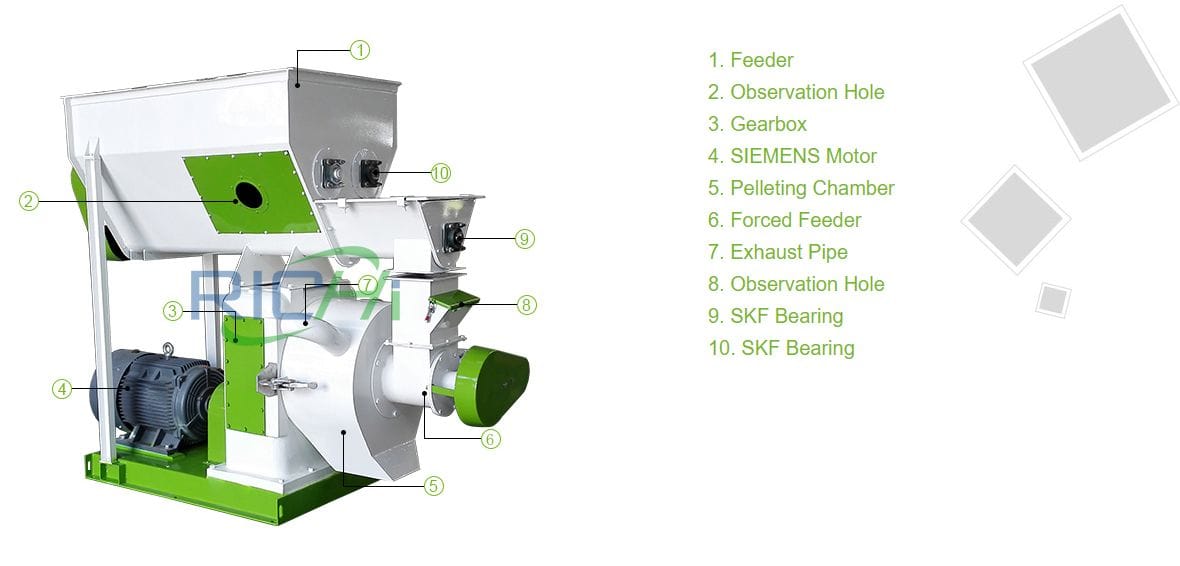 Working Principle Of coco peat pellet machine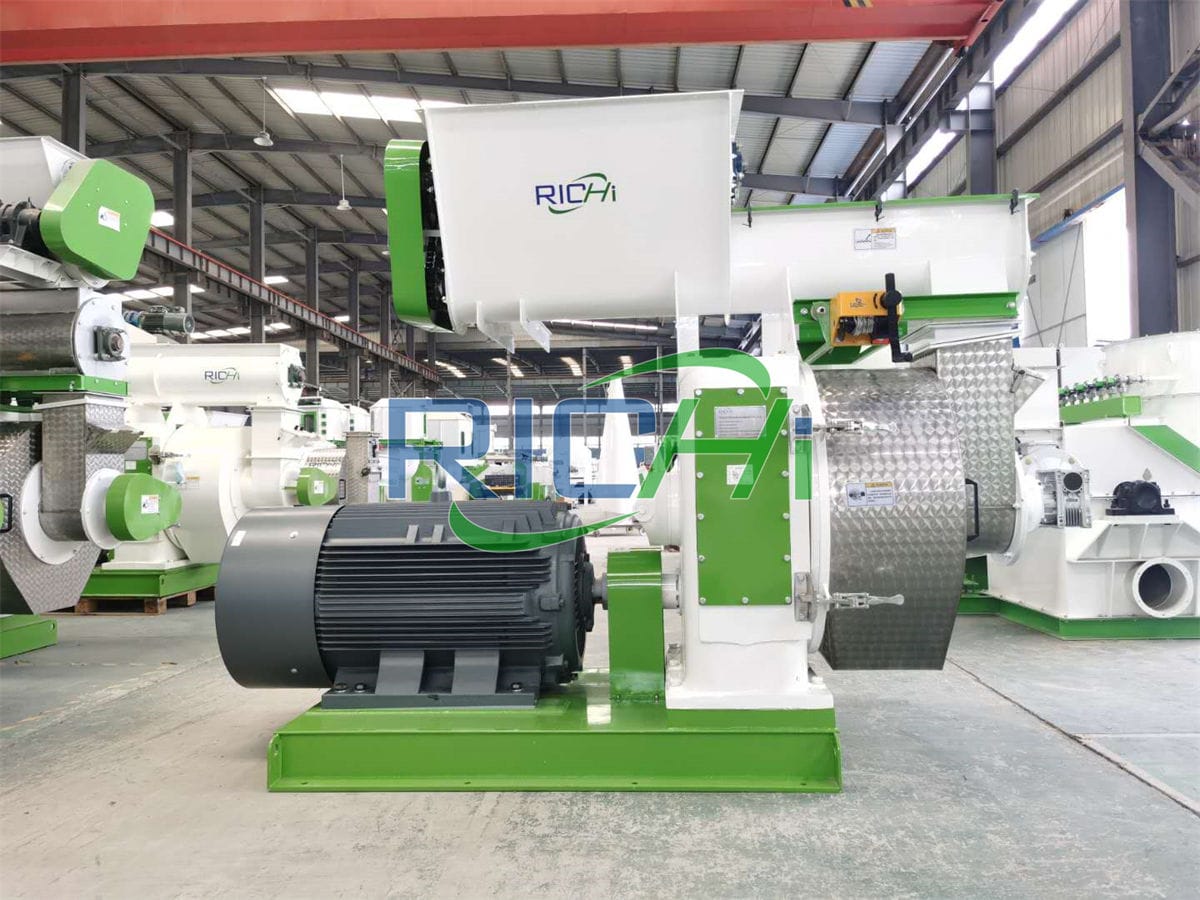 The main working parts of the coco peat pellet machine are the die and the press roller, and the die walls are evenly distributed with die holes. Substances such as lignin contained in biomass raw materials will soften at temperatures above 70℃.
Under a certain pressure, they can be cemented and formed with adjacent pellets. After cooling, they can become solid shaped pellets.
The coco peat pellet machine takes advantage of this characteristic of biomass.
In the forming chamber, the materials are evenly distributed along the entire width of the press roller through the screed plate, and the originally dispersed biomass raw materials with no certain shape are placed between the die and the press roller.
Under the action of forced pressure, the heat generated by the friction between the machinery and the biomass raw materials and between the biomass raw materials softens the lignin, and is extruded to obtain a pellet with a certain shape and specification.
The processing process of coco peat pellet machine can be divided into 2 stages: loose compression stage and compaction stage.
In the loosening and compression stage, the raw materials are gradually arranged tightly from loose materials;
The compression stage is to increase the force and intensity on the basis of the first stage, so that the fine particles are closely filled with each other and meshed with each other for compression molding.
Technical Parameters Of coco peat pellet machine
| Model | Main Power(kw) | Anti-caking Feeder(kw) | Capacity |
| --- | --- | --- | --- |
| MZLH320 | 37 | 1.5 | 600-800 kg/h |
| MZLH350 | 55 | 1.5 | 800-1000 kg/h |
| MZLH420 | 90 | 1.5 | 1.5-2 t/h |
| MZLH520 | 132 | 2.2 | 3-4 t/h |
| MZLH768 | 250 | 3 | 5-7 t/h |
| MZLH858 | 280 | 3 | 8-10 t/h |
coco peat pellet machine Projects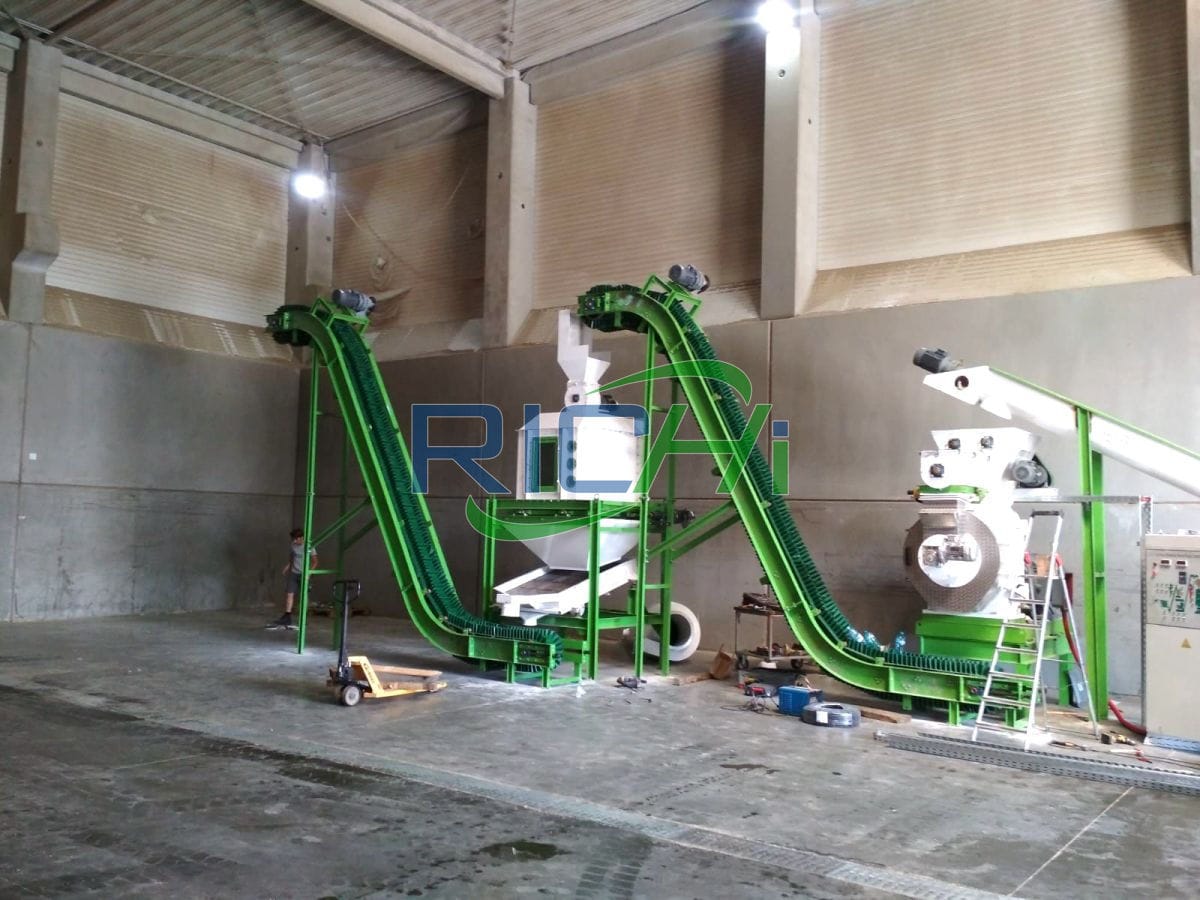 coco peat pellet machine in Philippines
project date: 2020.09.05
Pellet Size: 3-6mm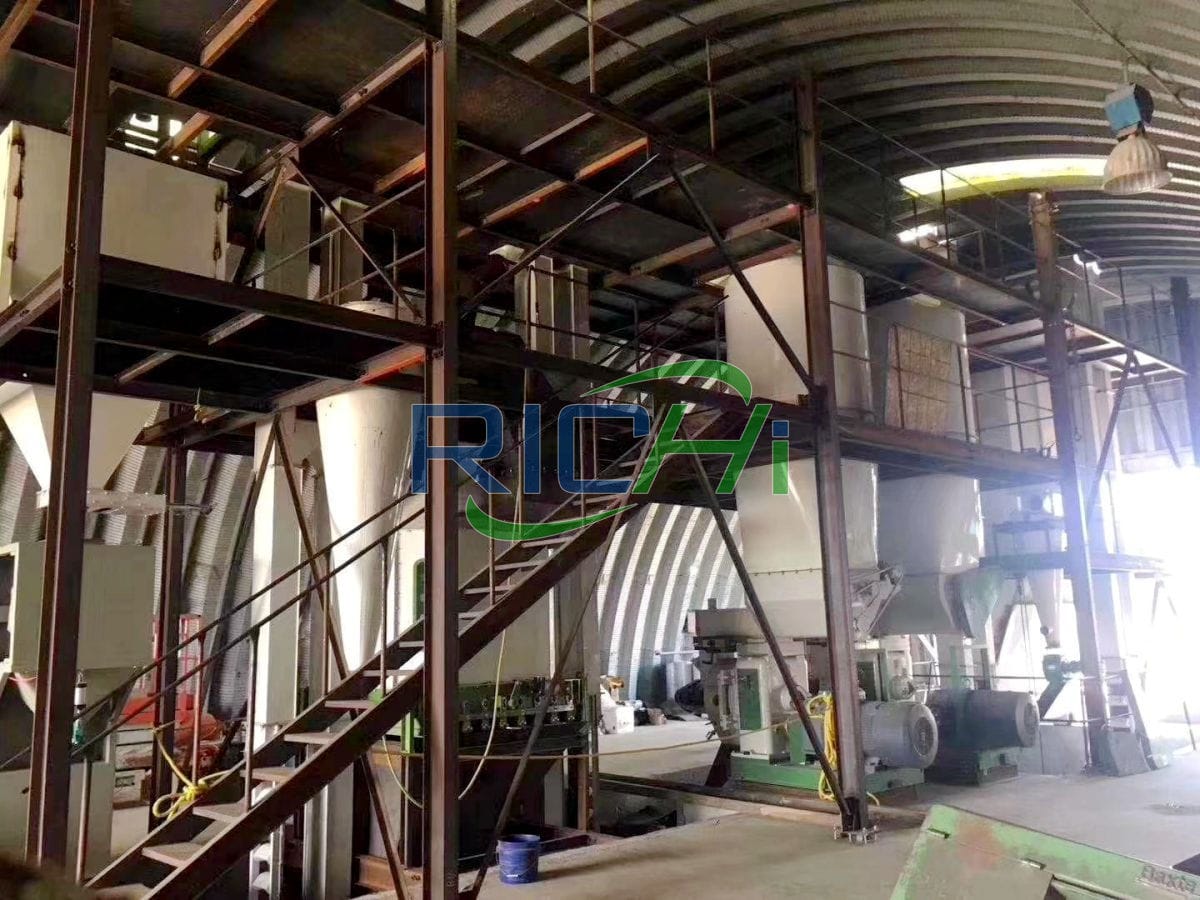 coco peat pellet mill in Brazil
project date: 2021.9.26
Pellet Size: 4-5mm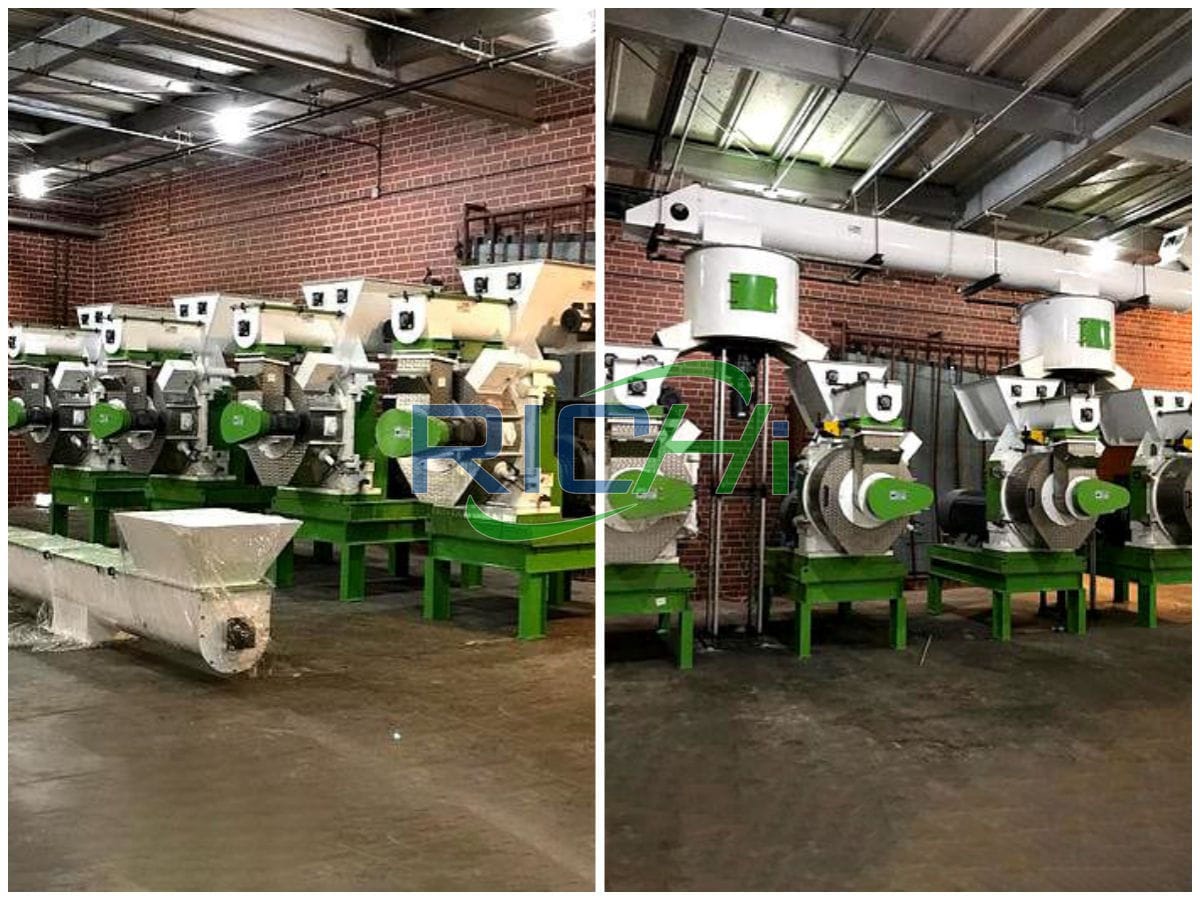 coco peat pellet machine in Vietnam
project date: 2020.10.15
Pellet Size: 2-6mm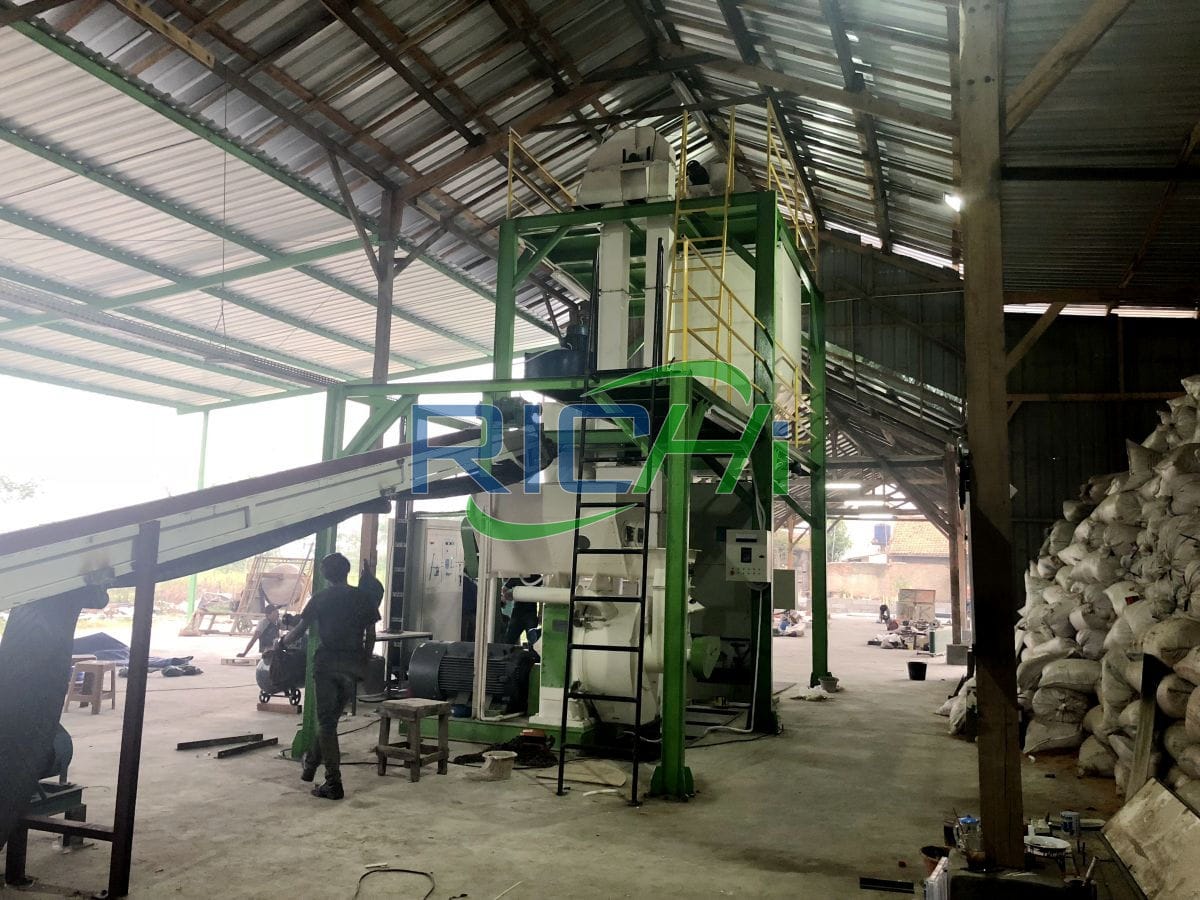 coco peat pellet machine in Indonesia
project date: 2020.06.16
Pellet Size: 2-4mm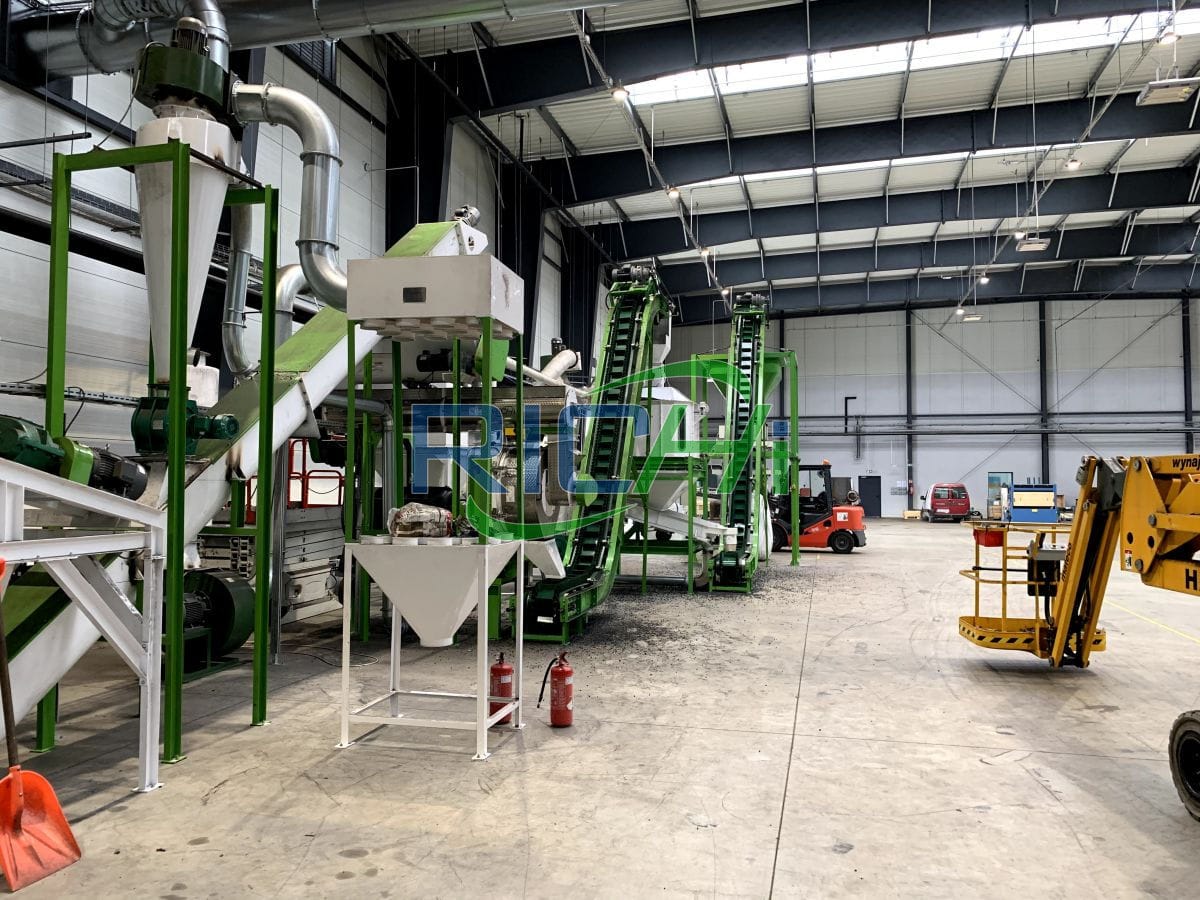 coco peat pellet machine in Thailand
project date: 2023.07.11
Pellet Size: 3-4mm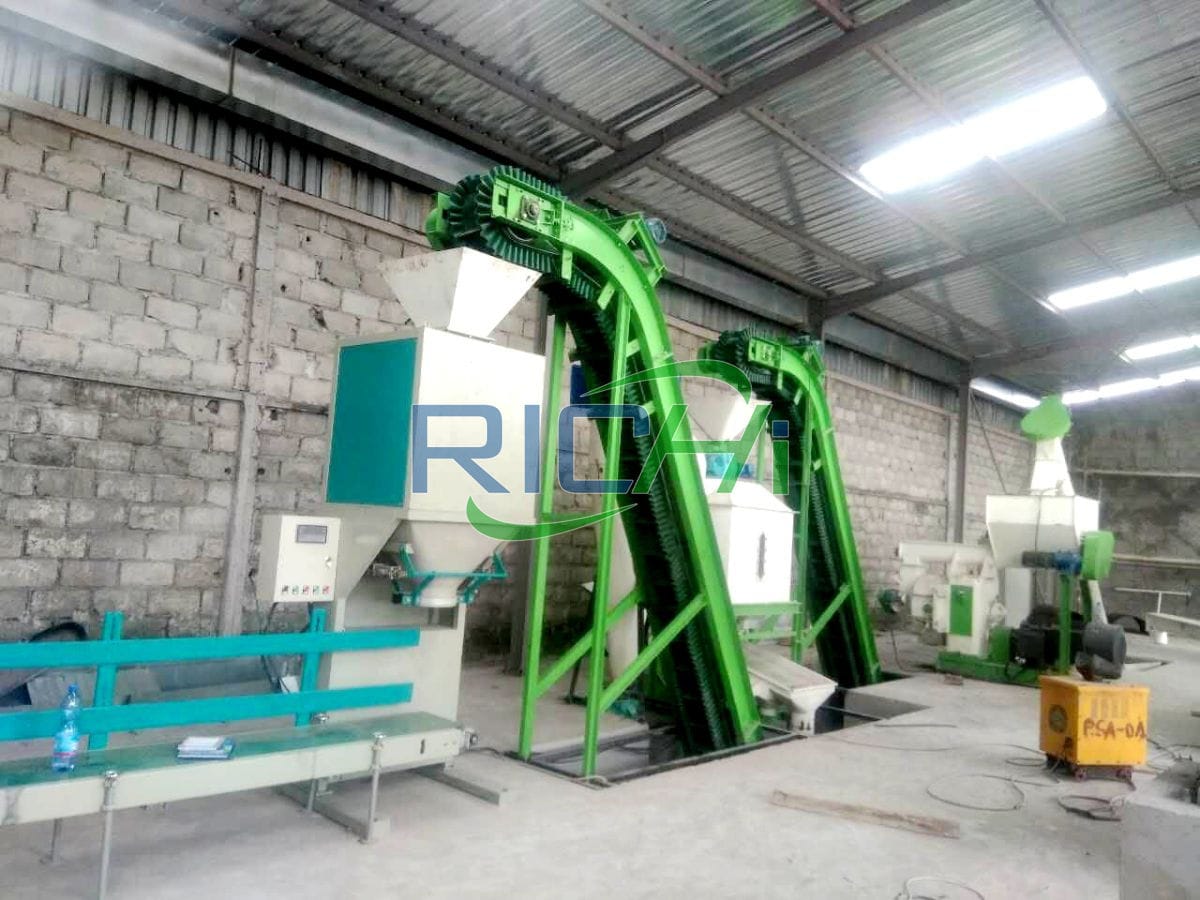 coco peat pellet machine in India
project date: 2020.07.24
Pellet Size: 3-5mm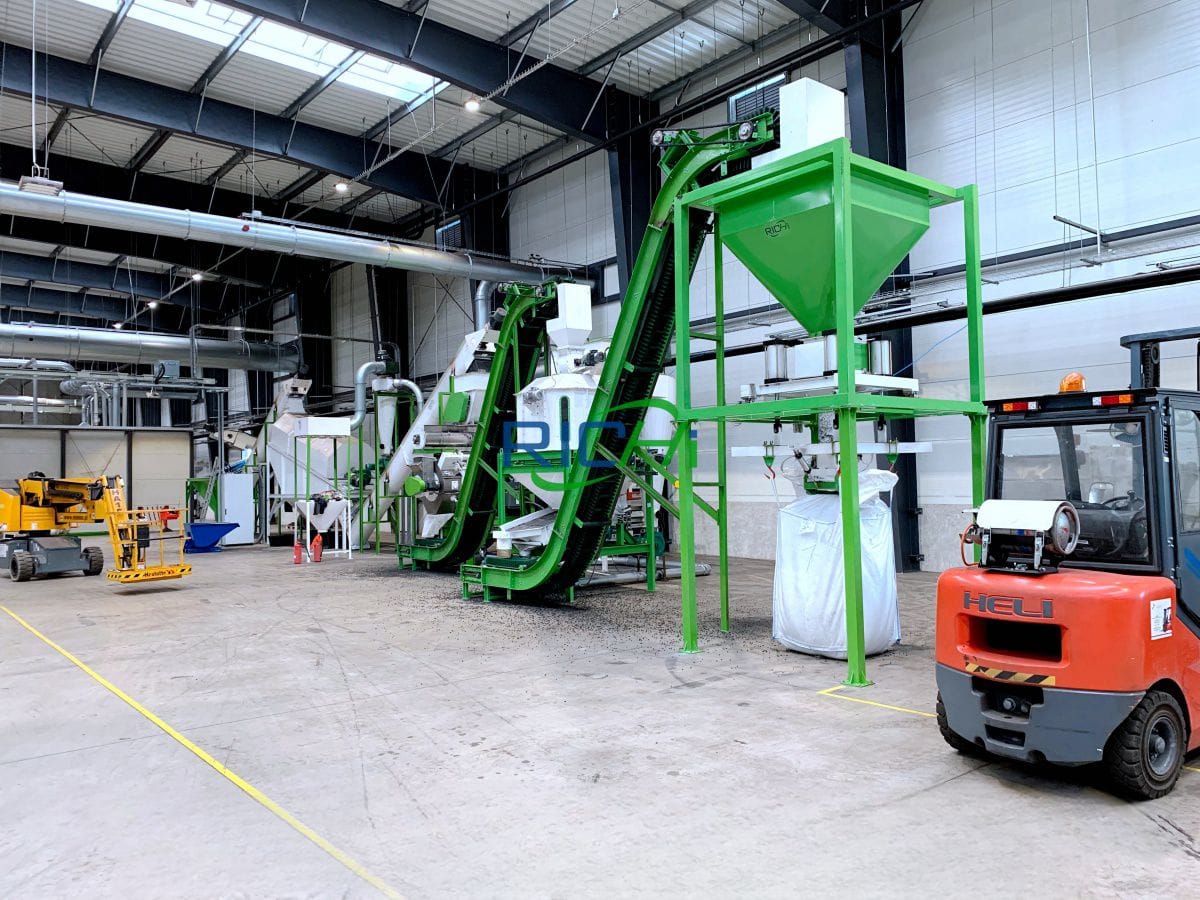 coco peat pellet machine in Mexico
project date: 2019.05.17
Pellet Size: 2-6mm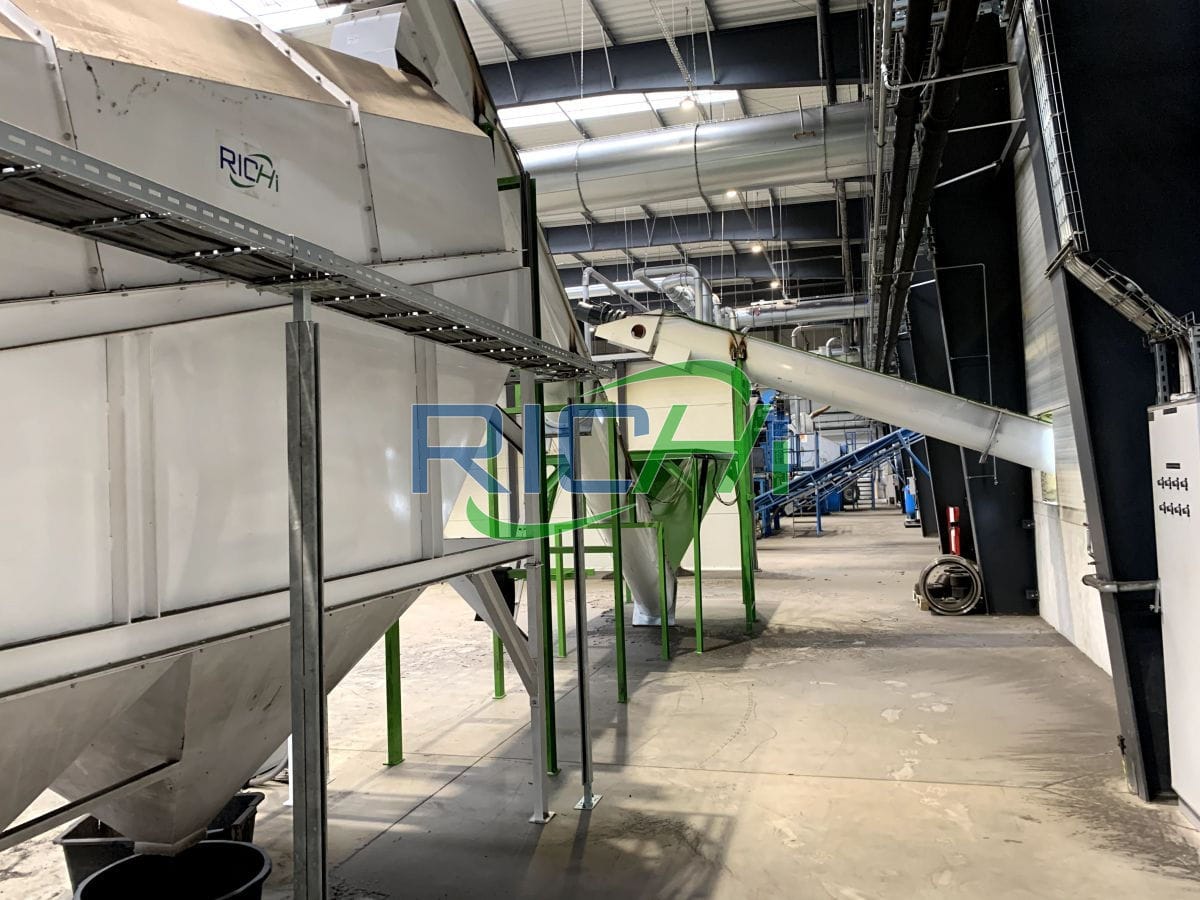 coco peat pellet mill in Tanzania
project date: 2022.07.29
Pellet Size: 3-8 mm
How to choose coco peat pellet machine?
It is crucial to choose the right coco peat pellets machine if you plan to start producing coco peat pellets. There are many factors to consider:
What you need to consider is your budget. The price of coco peat pelletizer machines varies depending on the brand and model, so you need to make sure you have enough budget to purchase the equipment you need. While price may be a factor in your choice, you want to make sure you don't compromise on quality and performance.
What you need to consider is production capacity. You need to choose a coco peat pellet machine that can meet your production needs. Machines capable of producing large batches of coco peat pellets may be more expensive, but if you need to produce large quantities of pellets, the investment is worth it.
You need to consider raw materials. You need to choose a pellet machine that is suitable for your use. Some pellet machines can handle a variety of coco peat and other raw materials, while others can only handle specific types of raw materials. Make sure you know your raw materials and choose a machine that can handle them.
You need to consider the usage environment. This includes considering the size and weight of the machine, and whether your workplace has enough space to store and operate it. Make sure you have enough space to place the pellet machine you choose and that the operating environment meets safety requirements.
No matter which manufacturer you want to buy a coco peat pellet machine from, remember that quality comes first. A good quality pellet machine can not only ensure stable production, but also save some unnecessary maintenance costs.
When purchasing a coco peat pellet machine, be sure to confirm whether the manufacturer's after-sales service is timely and reliable, because customers may encounter unexpected situations that they cannot handle at any time during the production process. At this time, if the manufacturer cannot help you deal with it in time, the customer is likely to There will be a risk of production suspension.
Ease of operation is also an important factor, because if a pellet machine is too complex to operate, it will lose many customers because not all customers are engineers.
The safety of the coco peat pelletizing machine must be fully considered. A pellet machine produced by a reliable manufacturer will be very safe. Customers don't have to worry about flying screws during the production process that will hurt you or damage other equipment. Responsible manufacturers will undergo complete safety testing before their equipment leaves the factory.
Ask the manufacturer some professional questions and require them to respond within a limited time. Whether a complete solution can be provided within a limited time is also a test of the manufacturer's technical strength.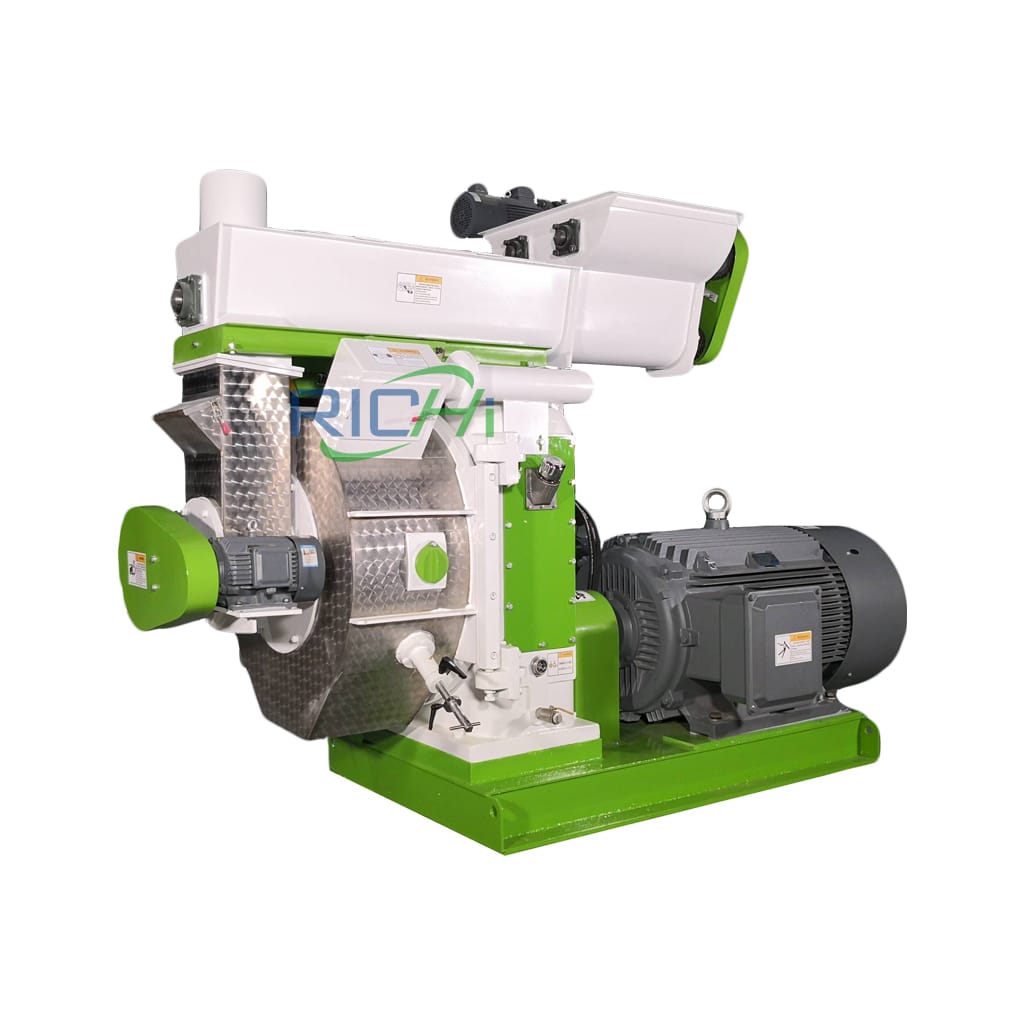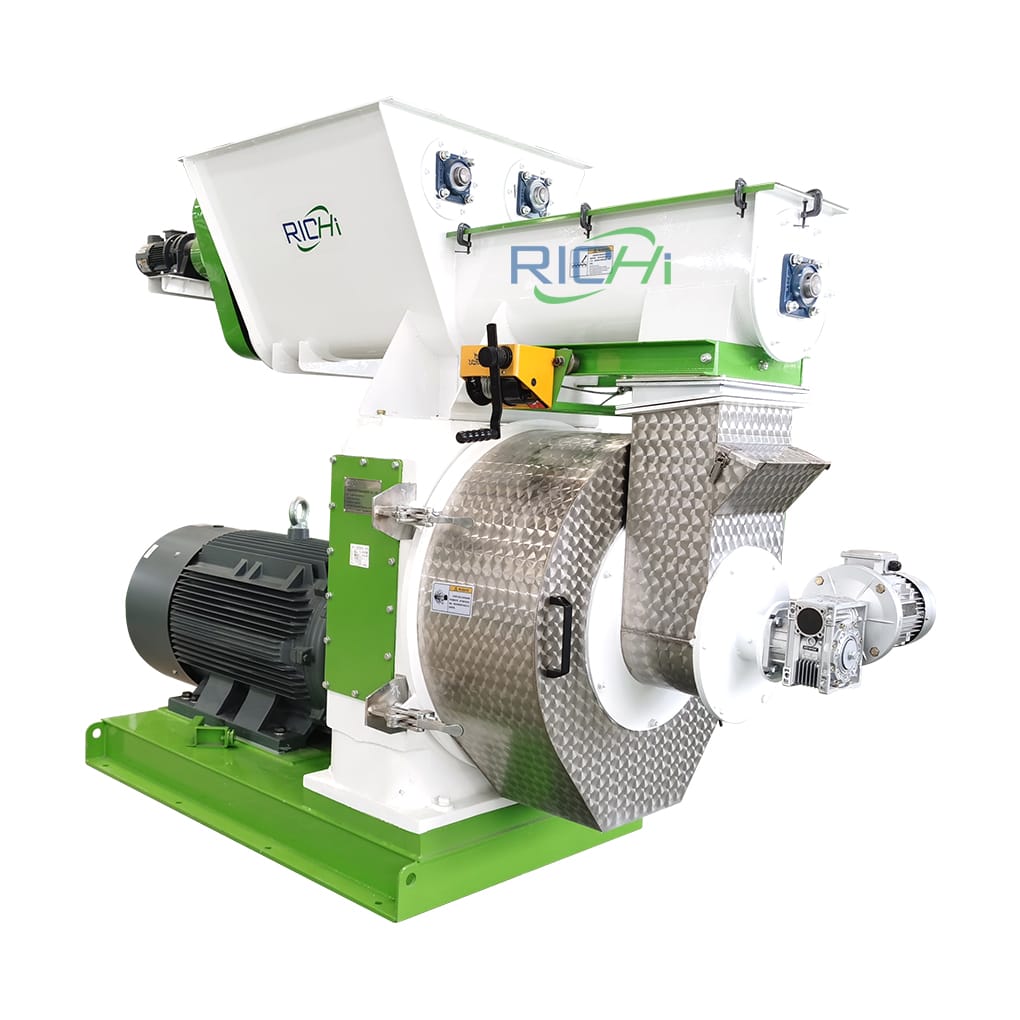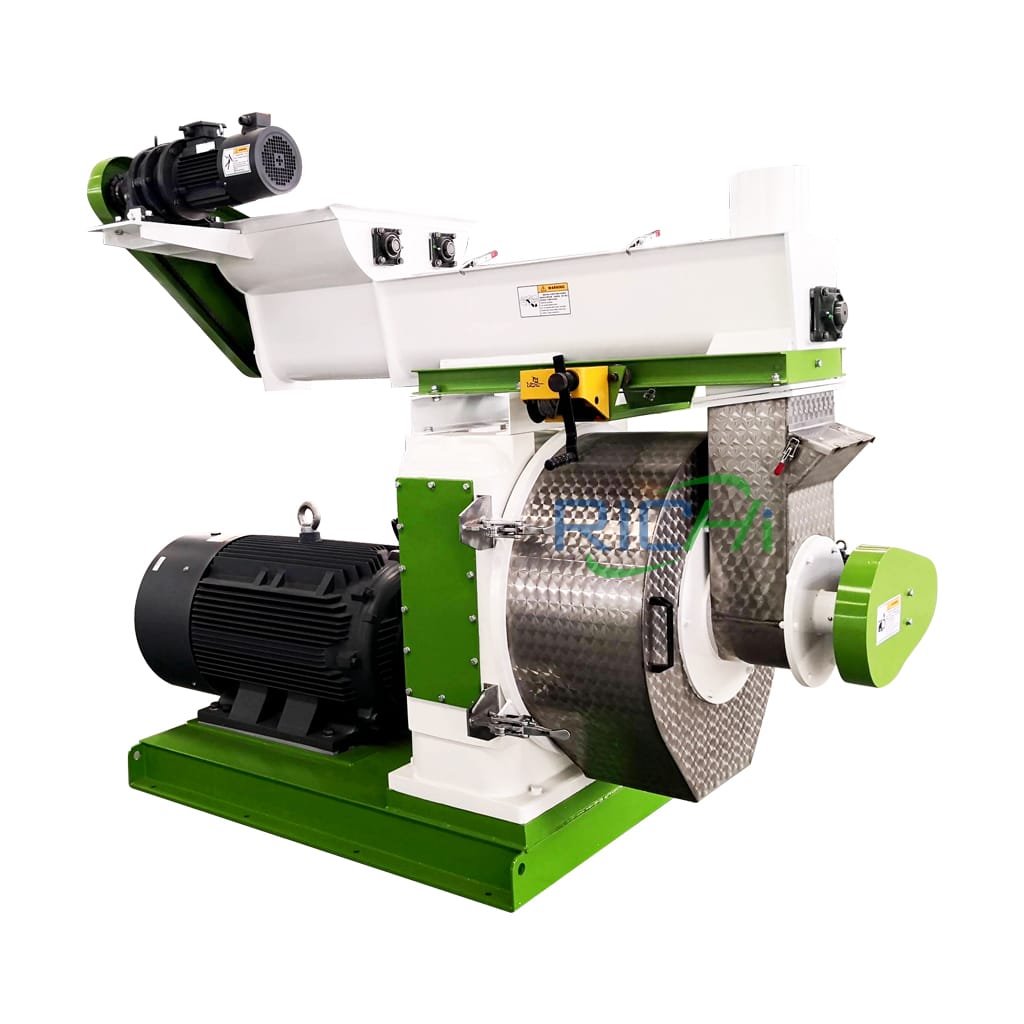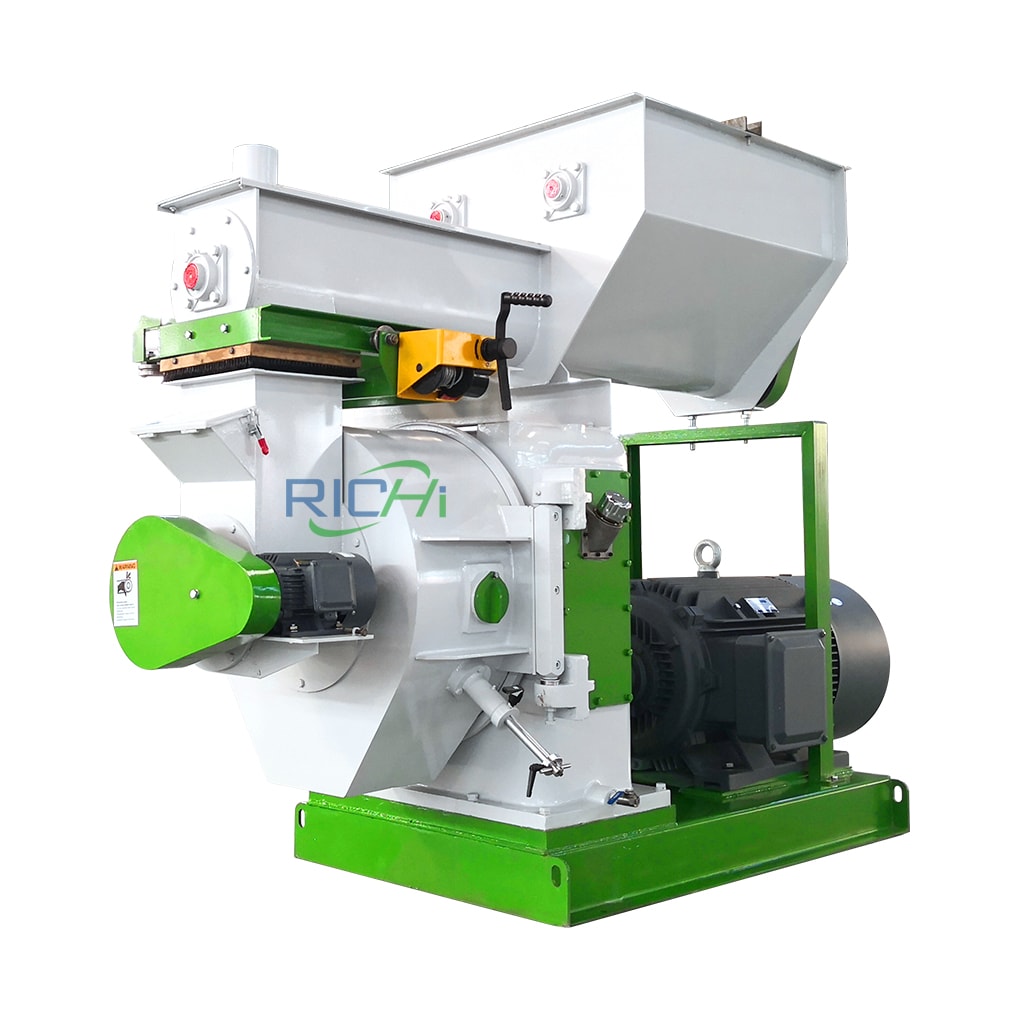 There are more and more coco peat pellet machine manufacturers, and the quality of their products is also uneven. Choosing a pellet machine that suits you requires you to consider multiple factors: budget, production capacity, raw materials and usage environment are all key factors that you need to consider.
Only if you choose the right machine, your coco peat manufacturing business run smoothly and be successful. (Find RICHI on YouTube)
How to make coco peat pellets?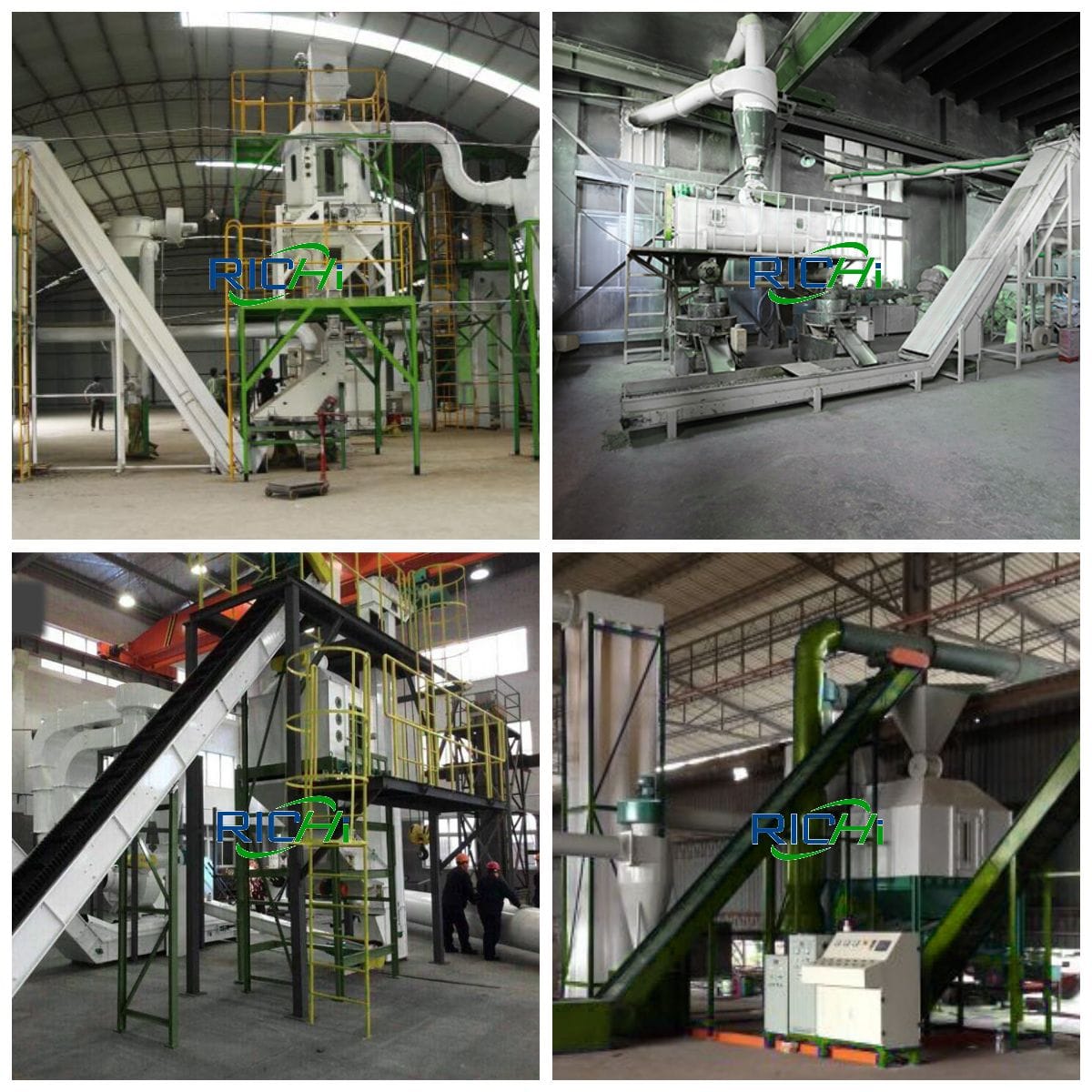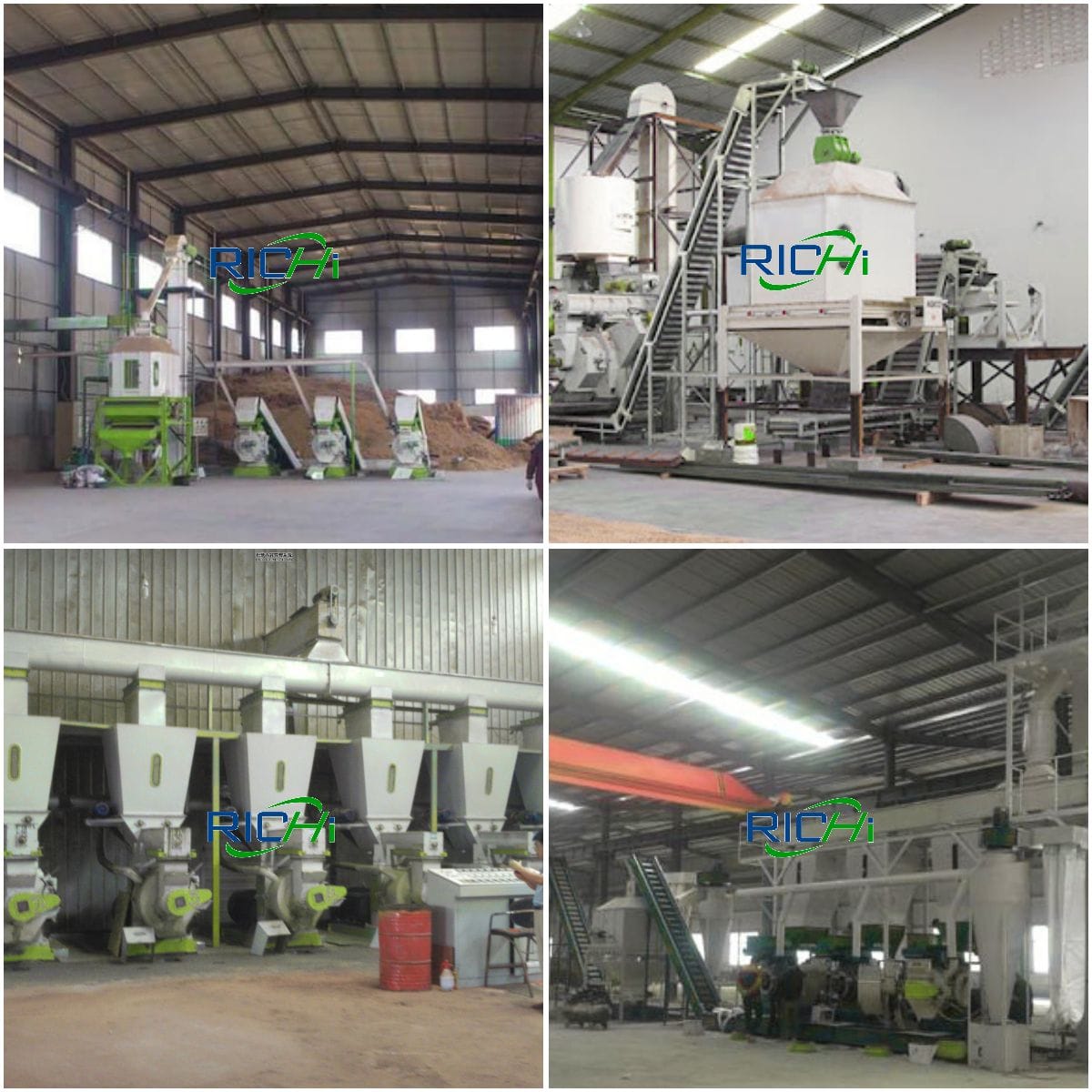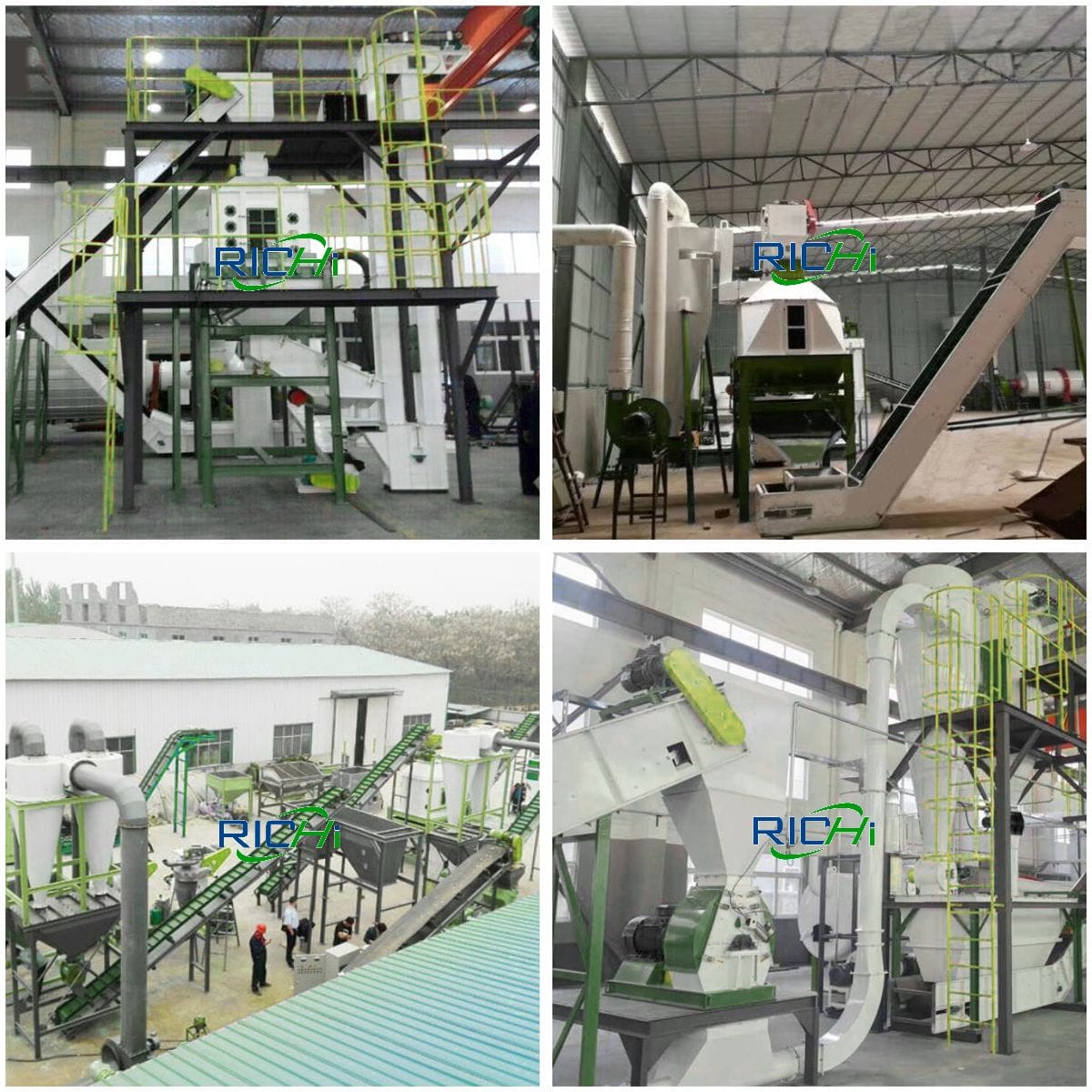 How to make pellets from coco peat? The cocoa peat making process refers to the process of converting raw materials such as coconut bran into dry cocoa peat pellets through a series of treatments and sections. The coco peat manufacturing process mainly includes the following steps:
Raw material preparation: Collect raw materials such as coconut bran and cocoa peat, and remove impurities through cleaning and screening to make them meet certain quality standards.
Crushing and mixing: If the raw material moisture is high, the wet peat raw materials should be crushed and mixed to improve the peat's fragmentation and uniformity.
Fermentation stacking: The mixed wet peat raw materials are stacked and fermented, using the action of microorganisms to generate heat energy, promote the evaporation and decomposition of water inside the peat, and generate high temperature and pressure at the same time.
Drying treatment: After fermentation and accumulation for a certain period of time, the peat raw materials are taken out from the accumulation site and dried.
Crushing and screening: Crushing and screening the dried peat raw materials to achieve a certain particle size and uniformity.
Packaging and storage: Pack and store the crushed and screened peat products to ensure their quality and shelf life.
The above is a common coco peat manufacturing process, which may vary in different regions and processes. In some areas, agricultural and forestry waste such as family manure or straw will be added for mixing.
Optimization and improvement of coco peat briquettes production processes can improve the quality and yield of peat products and reduce energy consumption and environmental pollution.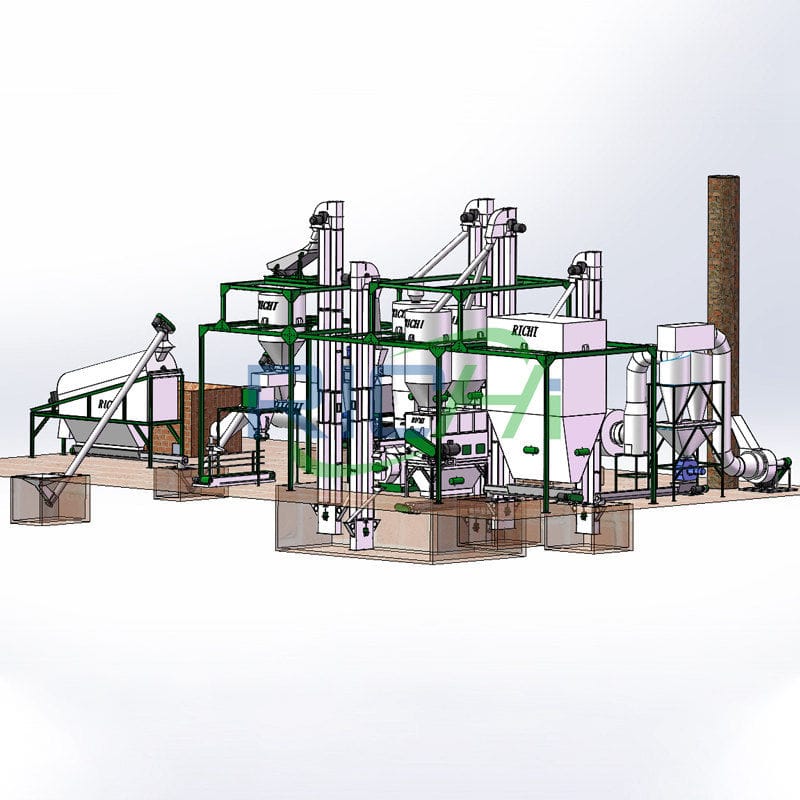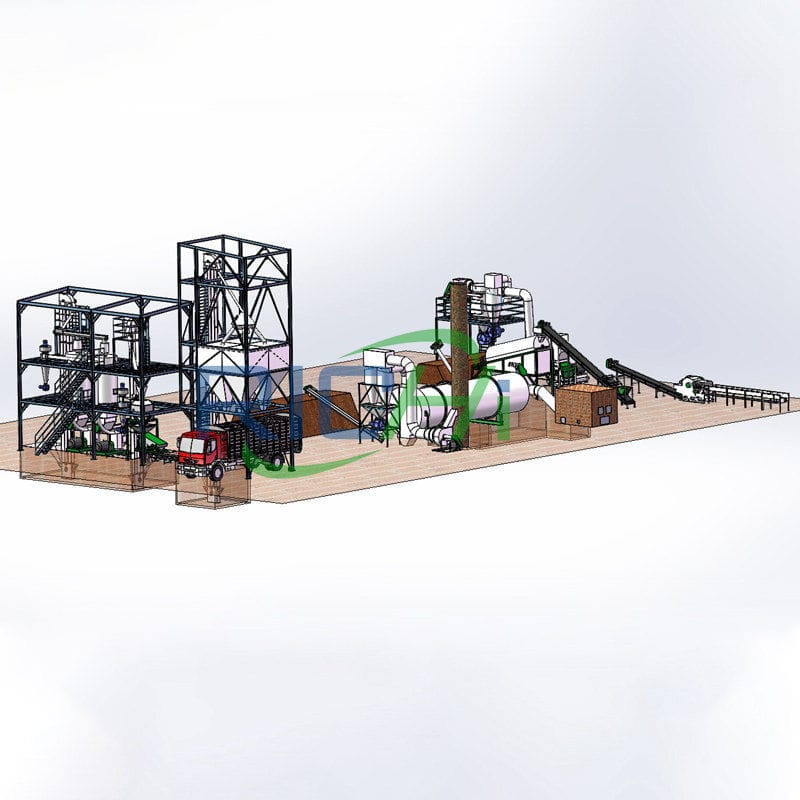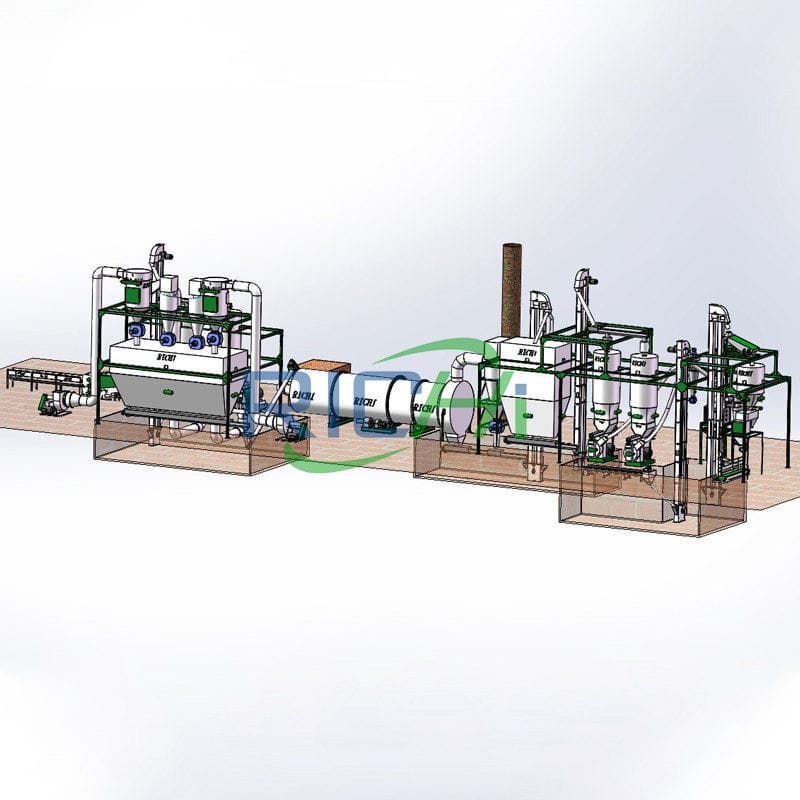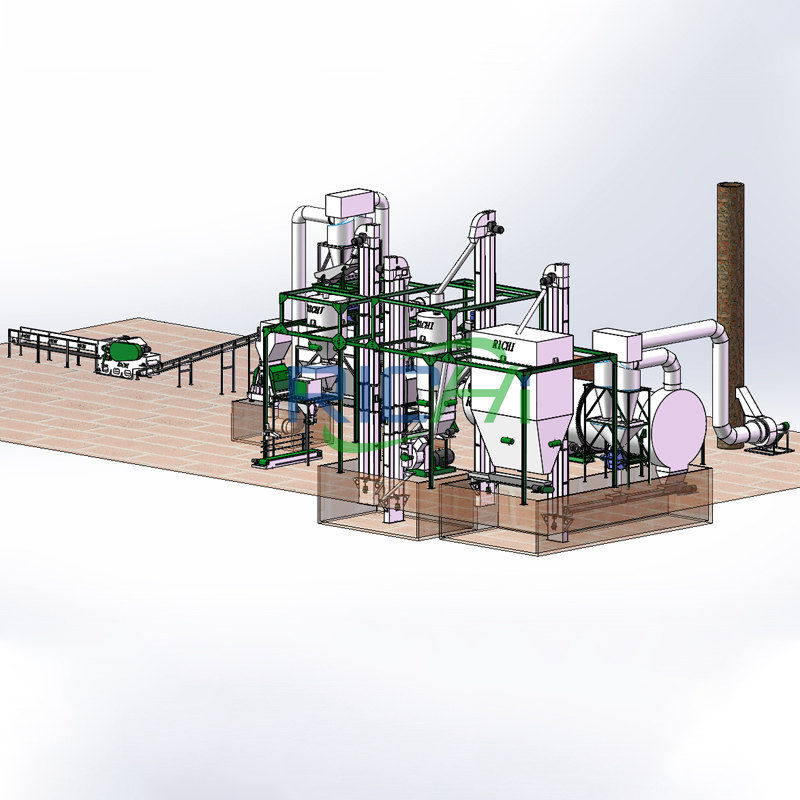 With RICHI Machinery, you get so much more. We're your complete process partners because we offer the complete coco peat pellet production line of feeders, crushers, dryers, steam systems, pellet coolers, and other critical components of your pelleting process.
We help you maximize efficiency to meet the demands of high-quality pellets, production rates, and flexibility. Your success is our success, and because our biomass pellet production line machines will still be running long after you retire, we'll still be here.
Supporting equipment for coco peat pellet machine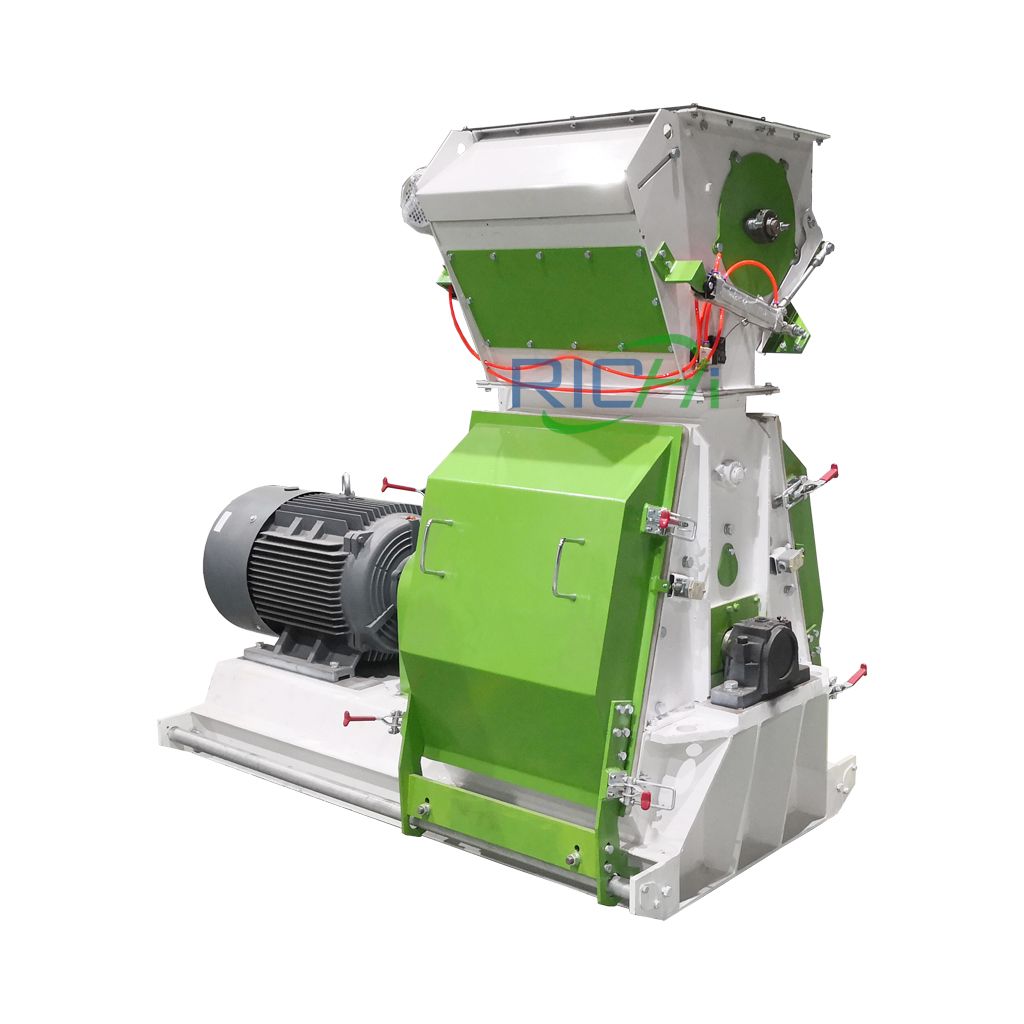 hammer mill Grinder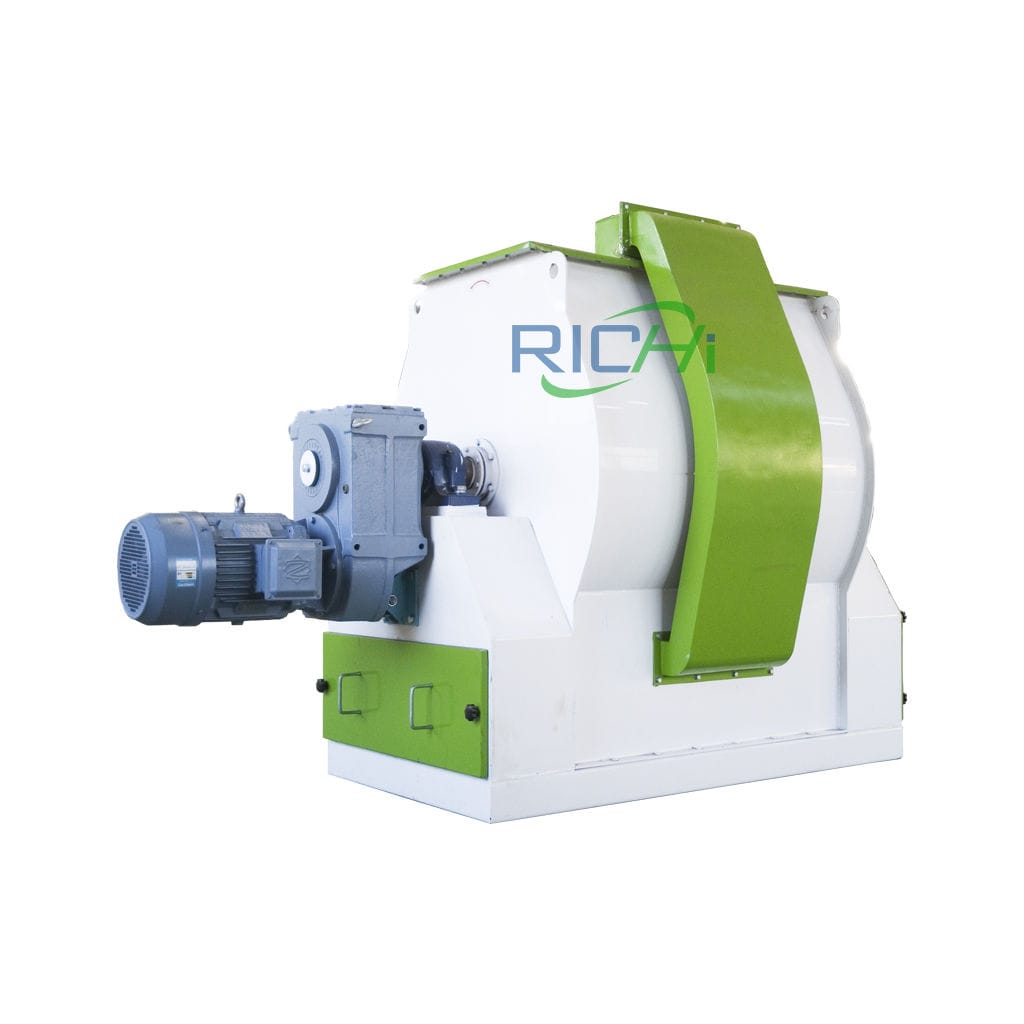 Mixer machine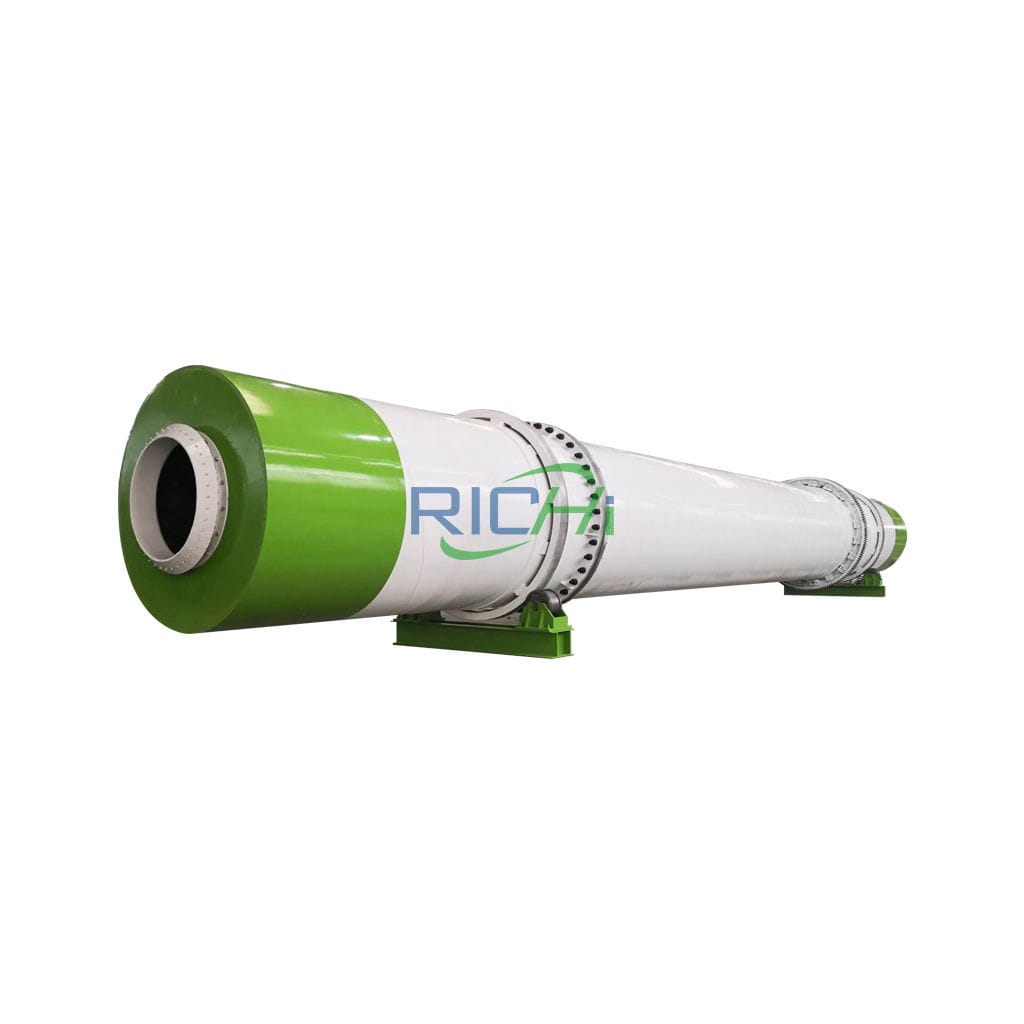 Why invest in coco peat pellet production business?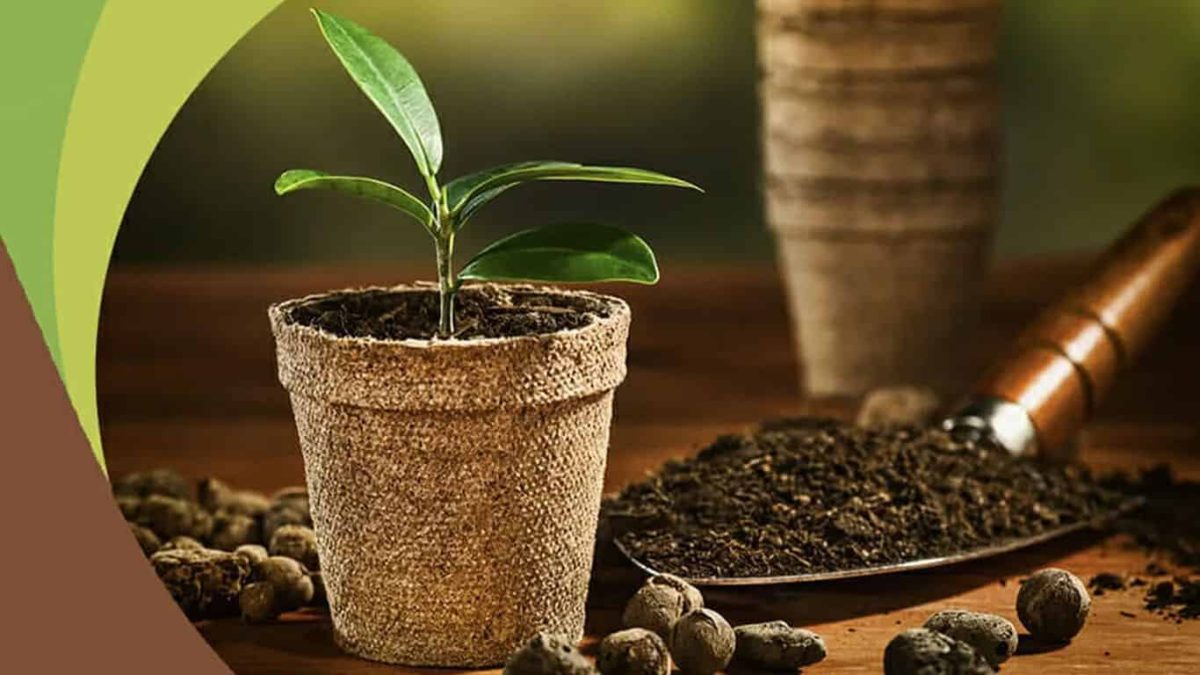 Coco peat pellets are an organic, renewable resource that can be used in many different ways. Its high water-holding capacity makes it ideal for hydroponic systems that can grow plants without soil.
It is also very nutritious for plant health, providing plants with essential nutrients such as potassium and nitrogen.
With its air porosity, coco peat helps oxygen reach the roots and promotes healthy root development, allowing your plants to thrive.
The product is non-toxic, environmentally friendly and biodegradable. Additionally, using coco peat helps reduce water waste, making it an economical option.
The production of cocoa peat pellets is clearly very promising.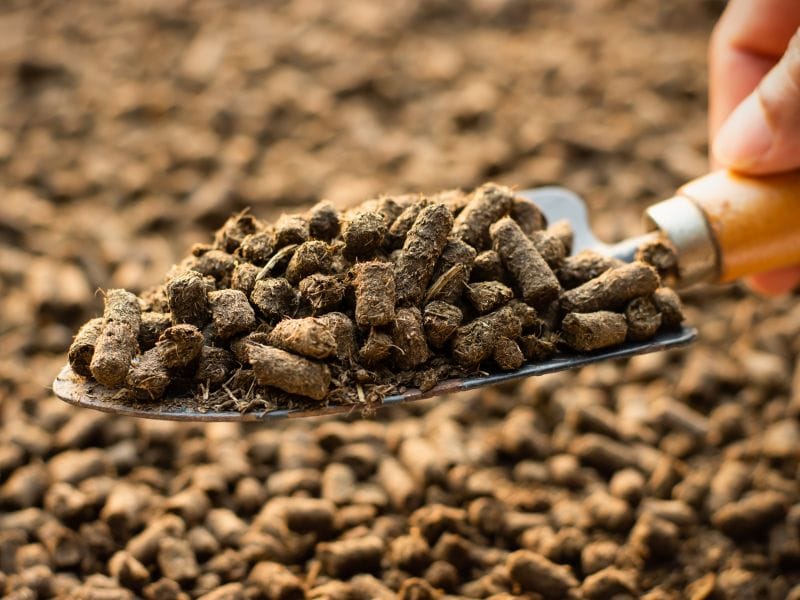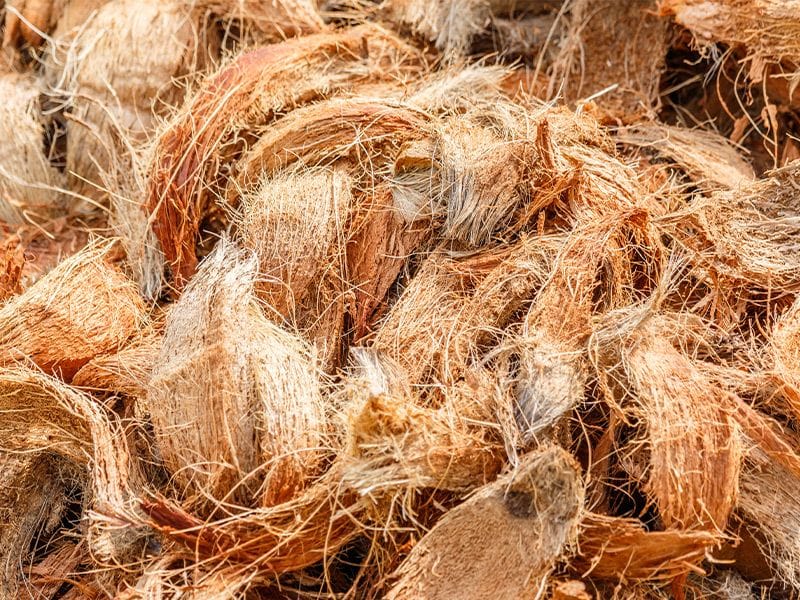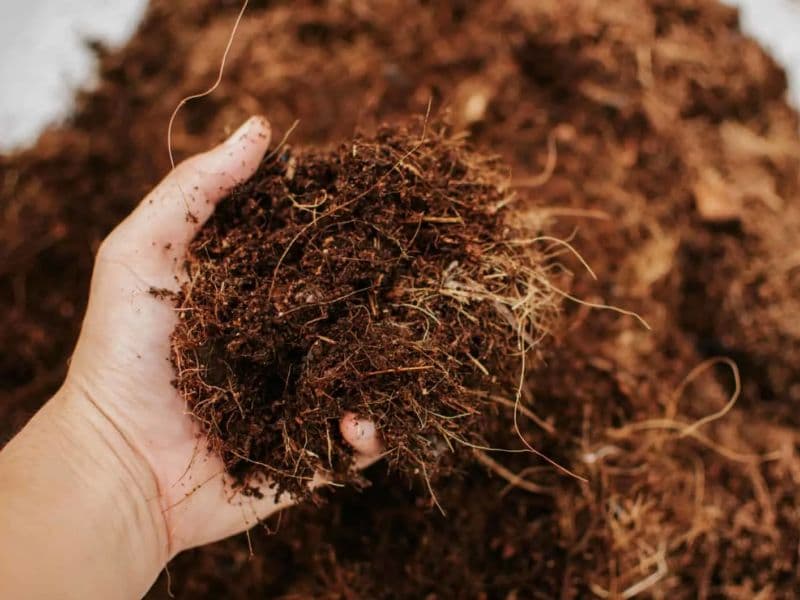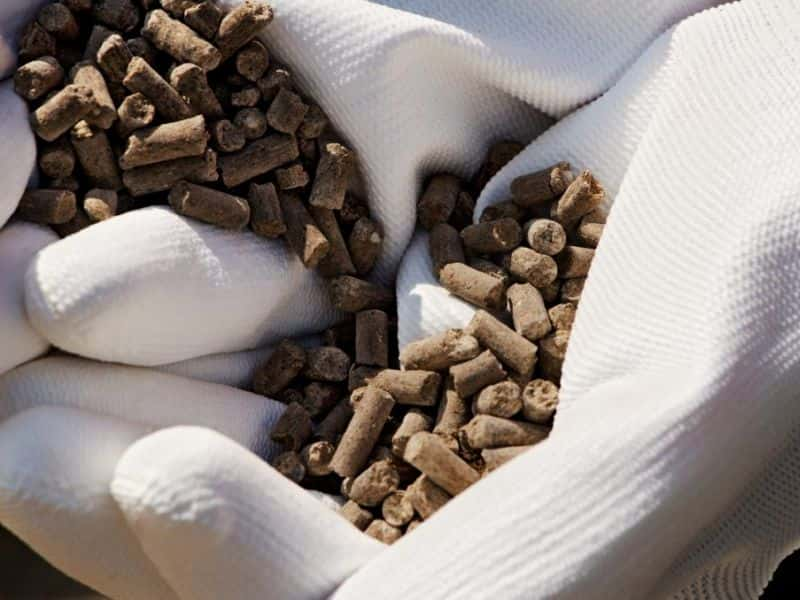 If you are interested in processing cocoa peat pellets, RICHI can provide a full package of services, including answering questions regarding RICHI cocoa peat pellet machine and pellet production plant, helping you reduce any worries before buying, planning total solutions for any of your special requirement, and 7 /24 email and phone support. Either maintenance and repair issue or wearing parts replacement could be solved.
Why Rich Machinery?
Expertise and Certifications
We are a member of the China Association of Rural Energy Industry and the China Standards Institute on Biomass Ring die Technology. With ISO9000 and CE, SGS certifications, we have also obtained eight technology patents in biomass energy and fertilizer machinery research and development. This demonstrates our commitment to delivering high-quality products and cutting-edge technology.
Skilled Workforce
Our technology R&D center consists of dedicated departments for coco peat pellet machine projects. We have a team of 25 top-notch technicians and eight senior engineers, many of whom hold doctorate or master's degrees. Their expertise and experience drive our research, manufacturing, installation, and debugging processes.
Client-Centered Approach
At RICHI Machinery, we prioritize integrity, quality, and client satisfaction. Our core values guide our development, and we strive to create a positive impact with our products. Our motto, "Green Energy Revolution for a Better Life, " reflects our commitment to environmental protection, the utilization of renewable resources, and the enhancement of people's lives.
With a strong foothold in the market and a dedication to continuous improvement, RICHI Machinery is poised to lead the way in biomass and fertilizer technology R&D.
We aim to contribute to the global effort towards environmental sustainability and the betterment of society by providing reliable, efficient, and eco-friendly biomass pellet plant and fertilizer granulation equipment solutions.

Start your coco peat pellet manufacturing business
There are many types of coconut waste. In addition to processing organic fertilizer pellets, coco peat pellet machine can also be used as coco peat burnings pellets making machine and coconut husk pellet machine to process fuel pellets.
If you know the calorific value of coconut shell and calorific value of coconut husk , you will be happy to use coconut husk biomass as a raw material to process fuel pellets.
In addition, coconut coir cat litter is also one of the important applications of coco peat pellet machine. However, if you are processing these pellet, you may also need equipment such as coconut shell crushing machine and coconut husk powder machine.
If you are interested in the processing of these pellets, buying coco peat pellet machine and starting coconut waste pellet plant for fertilizer ans fuel, please contact Richi Machinery to customize your plan!
LEAVE YOUR NEEDS
Keeping in touch with us is an effective way to solve all your problems. If you have any needs or questions, please leave your contact information, then RICHI technical consultants will send design, quotation, videos to your mailbox. You can also contact us directly via WhatsApp: +86 13838389622