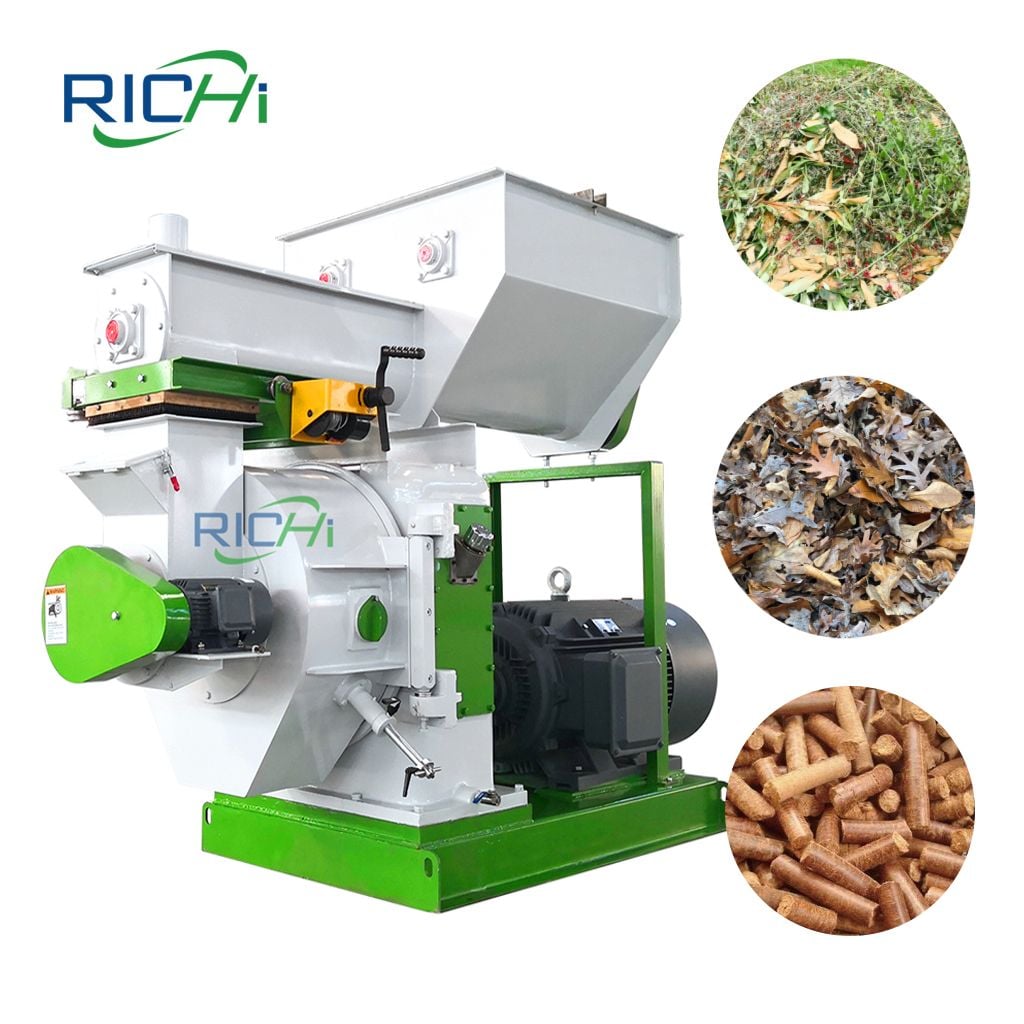 leaf pellet mill
RICHI leaf pellet mill machine is a biomass energy equipment used to compress leaves, branches and various garden wastes. It is widely used in pellets making industry and biomass pellet production plants of various scales.
The equipment adopts a horizontal ring die structure and is an ideal biofuel pellet forming equipment with small investment, large output and no risk.
Generally speaking, when used for leaf pellet processing, leaves are not usually used as raw materials, but a variety of biomass wastes are also used.
Capacity: 0.3-5 T/H (single machine)
leaf pellet mill Price: 10,000-100,000 USD
Pellet size:2-12mm
In addition to processing leaf pellets, our leaf pellet equipment is also suitable for various agricultural and forestry wastes pellet production, such as wood, sawdust, shavings, straw, rice husks, sunflower shells, peanut shells, bark, bamboo, bagasse, palm fiber, switch grass, alfalfa, peanut shell, etc.
Why start leaf pellet production?
Leaves has a low density, takes up a large volume, and has high transportation costs.
After compression, the density is 5 to 10 times the original density, which greatly reduces the volume occupied by leaves.Compressed leaf pellet fuel greatly facilitates loading, unloading and transportation.
The leaf pellet mill machine is simple to operate and can manufacture different types of biomass pellets as needed.
It can fully meet the needs of users and even large-scale production. The appropriate one can be selected according to local conditions.
The leaf pellet milling machine is used for production, which will not cause idle waste of equipment.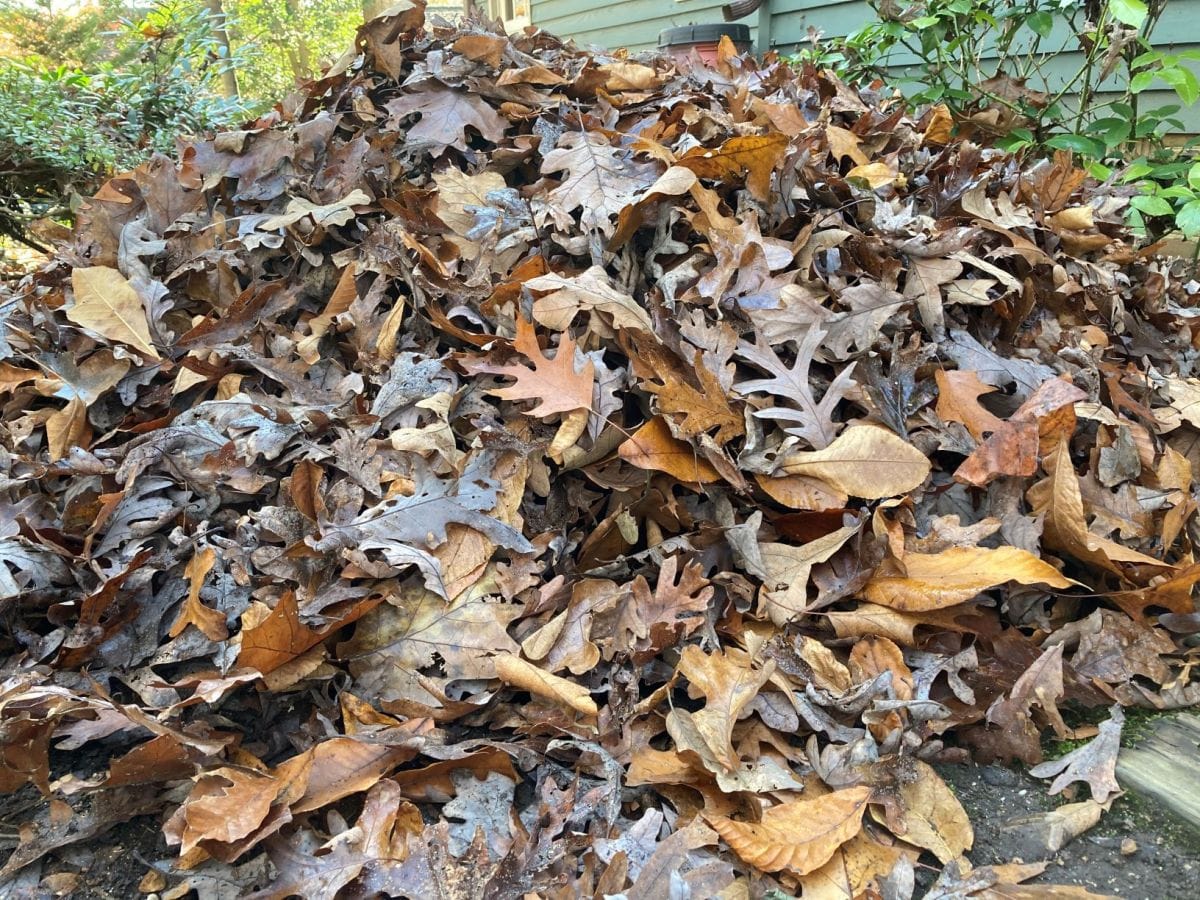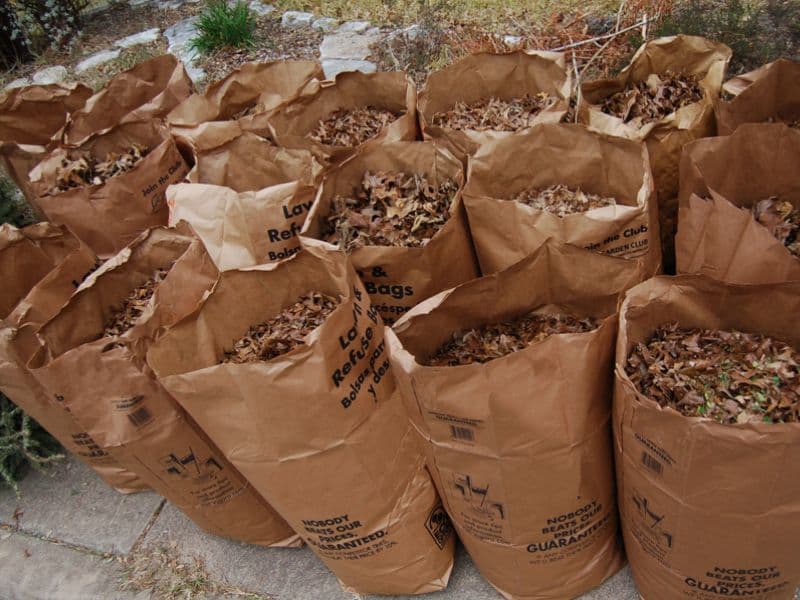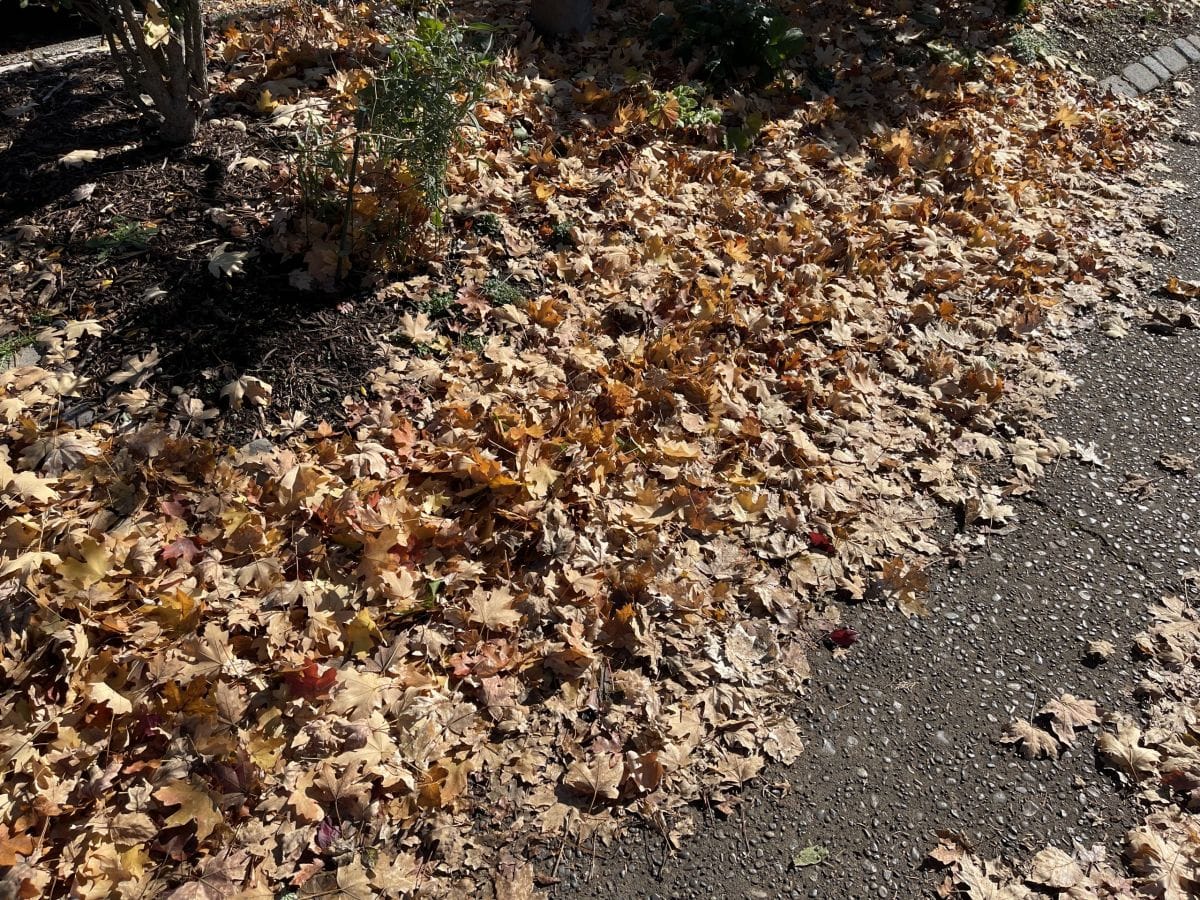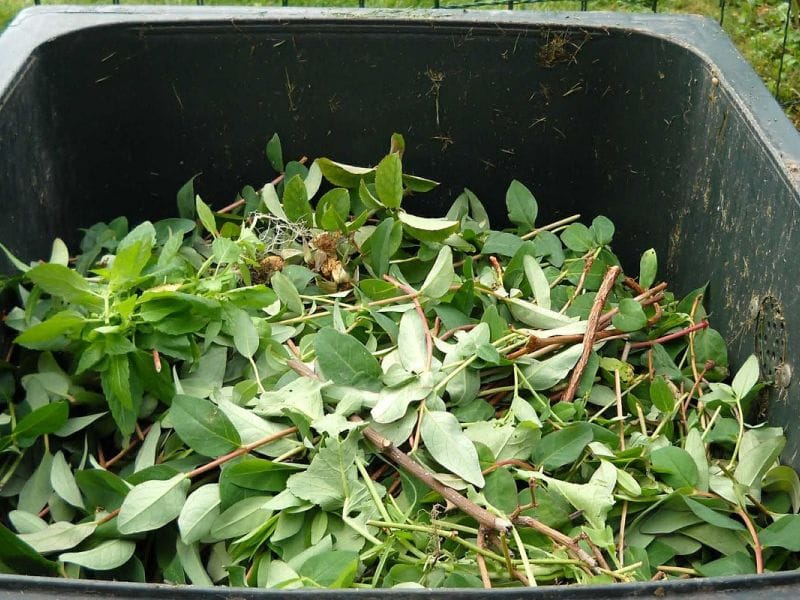 Leaves pellet fuel has an extremely wide range of applications, ranging from small household furnaces to large heating boilers and power generation boilers, and can achieve industrialization and large-scale applications. (Find RICHI on YouTube)
Features Of leaf pellet mill
RICHI leaf pellets mill machine, also called ring die leaf pellet mil, is known for its high quality, large capacity, low noise, low power consumption, high efficiency and stable running, it is usually used for making pellets business and other commercial purposes.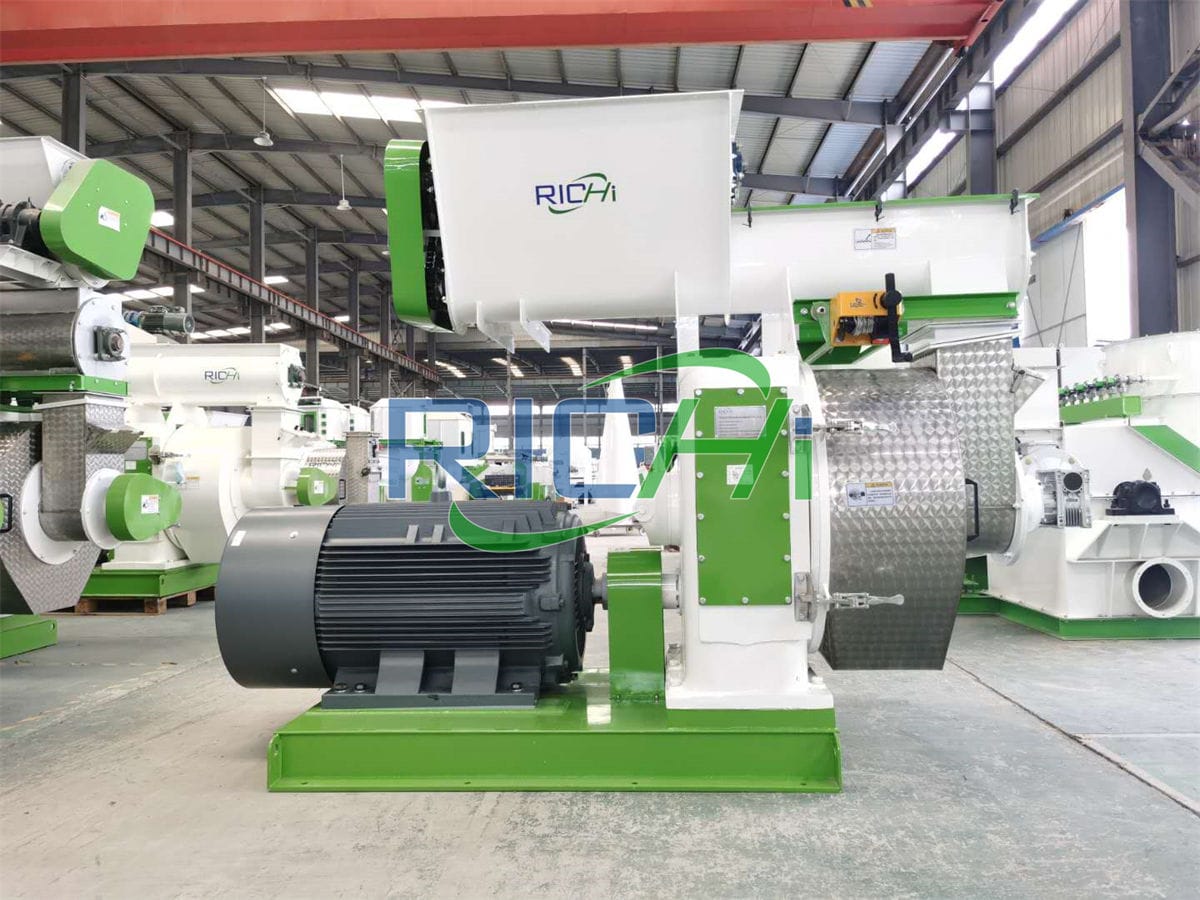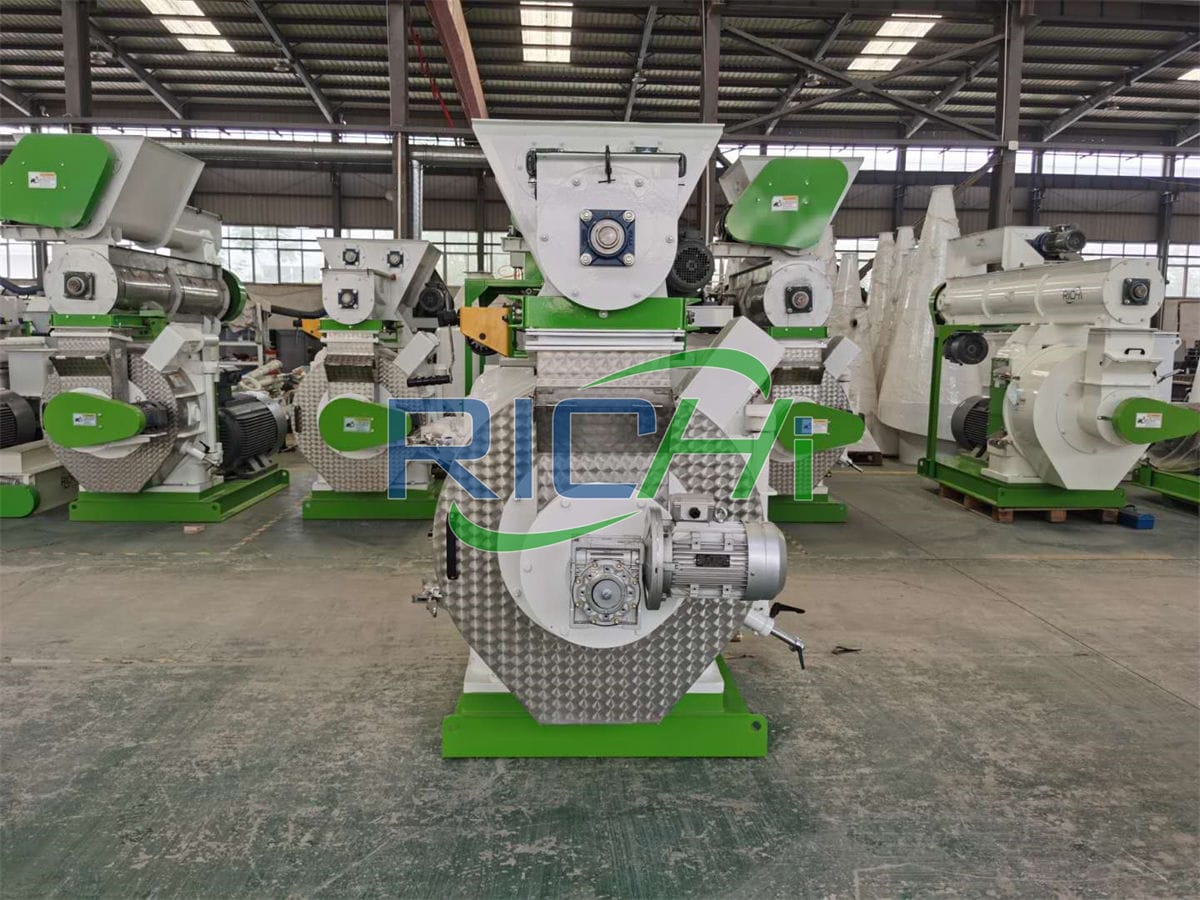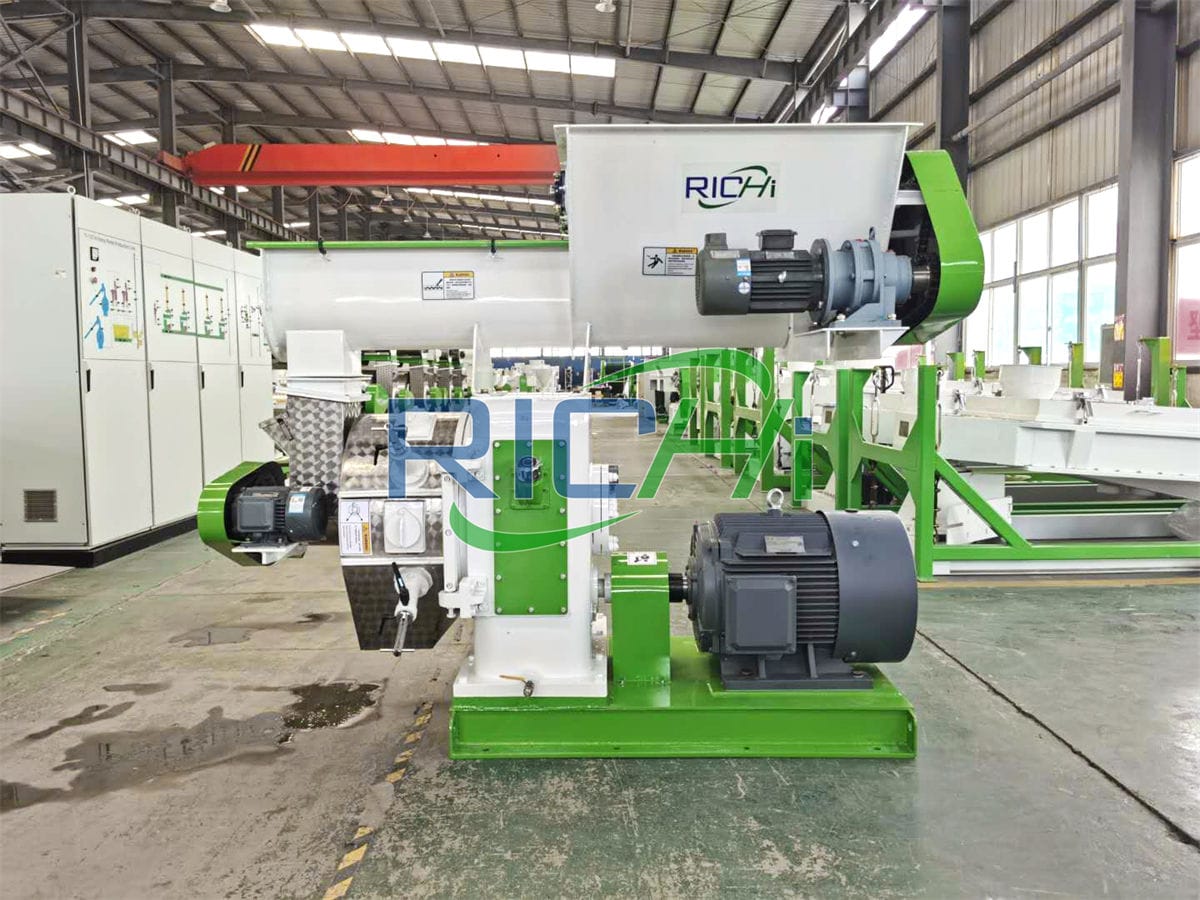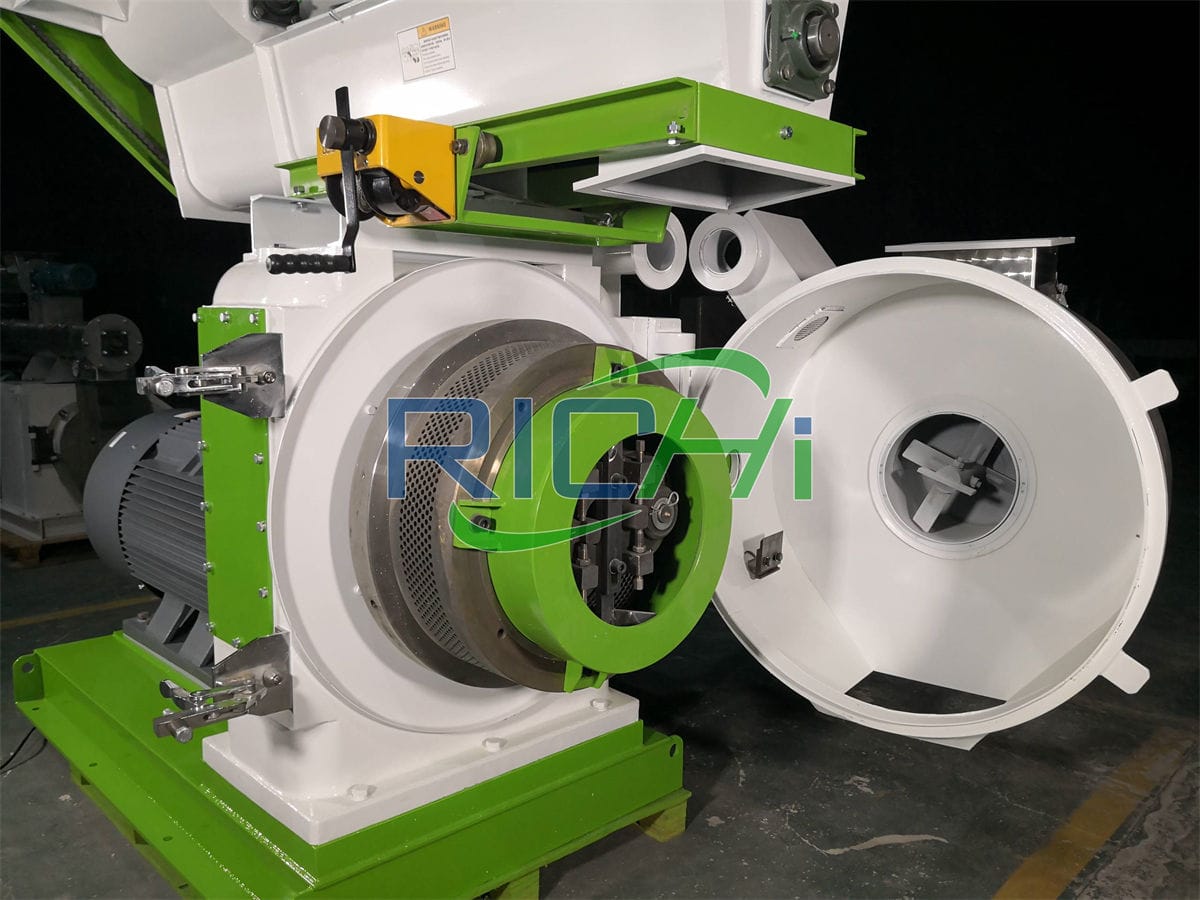 This ring die leaf pellet maker machine adopts aerodynamics technology to reduce the temperature of the pelletizing chamber to around 90°C. As a result the machine can operate continuously.
It is driven by the Siemens motor. The electrical components are made from DELIXI.
Timing feeder can control the feed to reduce the blockage.
The pelletizing machine's body is more durable as it is comprised of ductile iron.
The leaf pellet milling machine is equipped with the improved U type screw conveyor. Its adjustable feeding speeds allow for continuous feeding without blockage.
The pellets output capacity increases by adding another force feeder made from stainless steel. This increases the feed spread area.
The leaf pelleting machine is driven by high precision gears. The gears are treated by hardness quenching and processed by a milling machine. Thus maintain high concentricity with the shaft. These guarantee high performance and improved capacity over belt driven models.
Lubrication System, adding grease to main shaft guarantees lubrication without having to turn the machine off.
The specially designed lubrication system allows operators to lubricate the pellet machine even when it is working.
Air cooling system is adopted to prevent the machine from getting overheat.
The leaf pelletizer machine utilizes imported SKF bearings and oil seal to give the machine a higher efficiency, stability and low noise.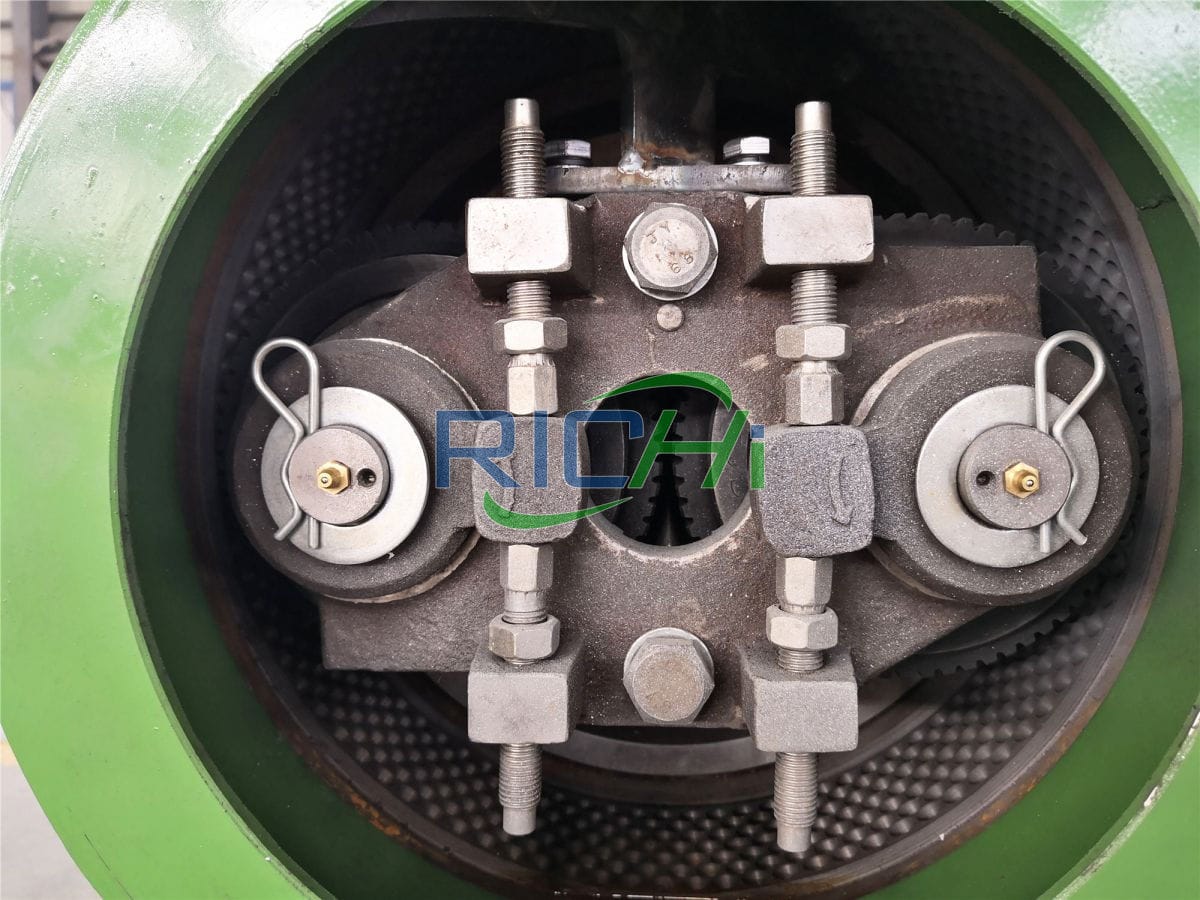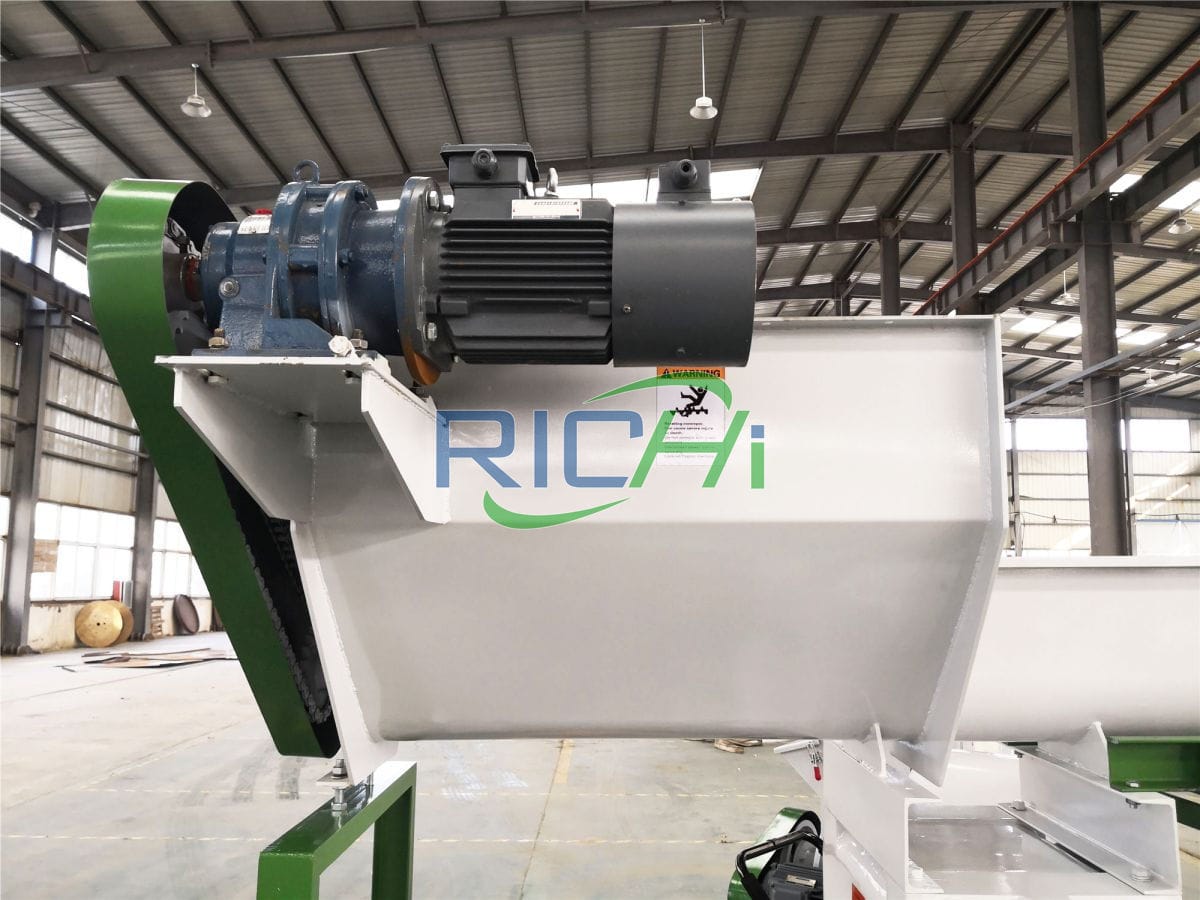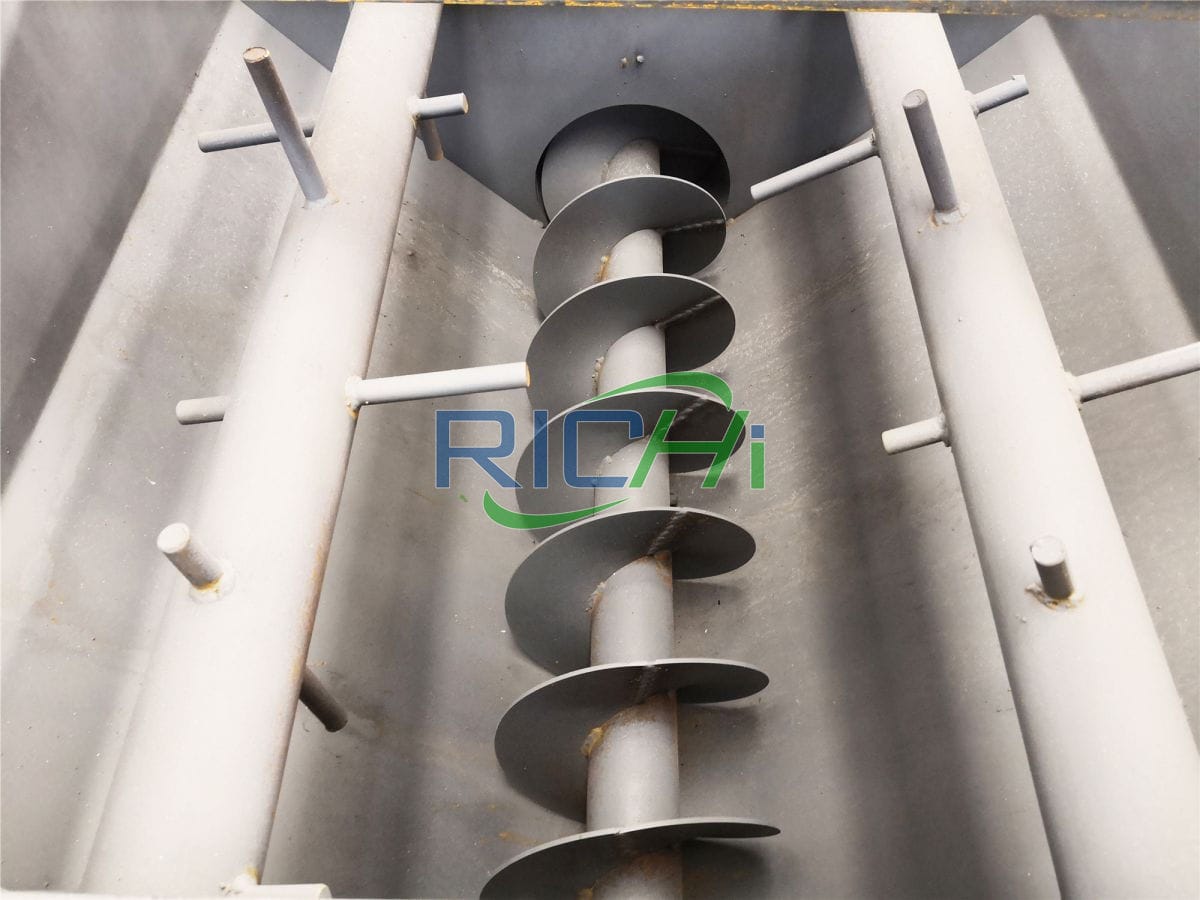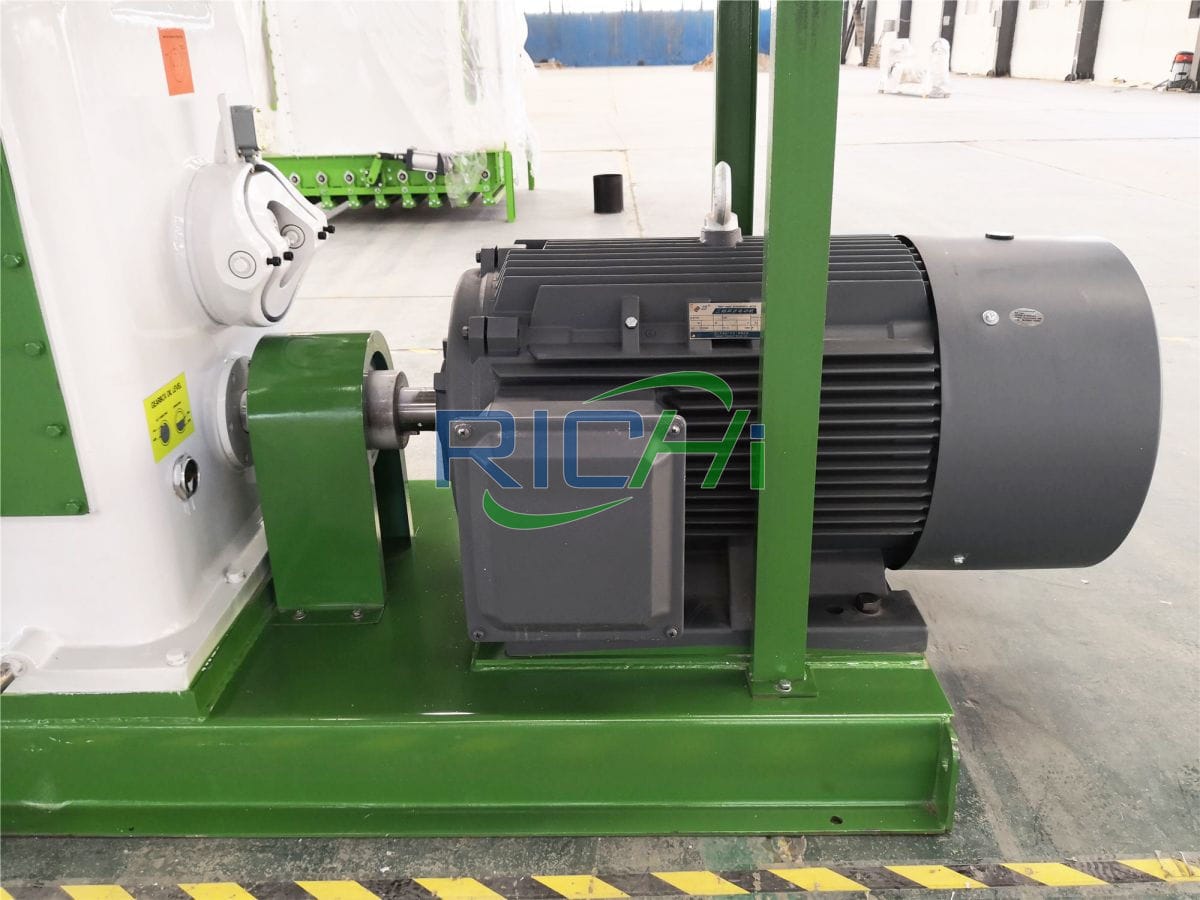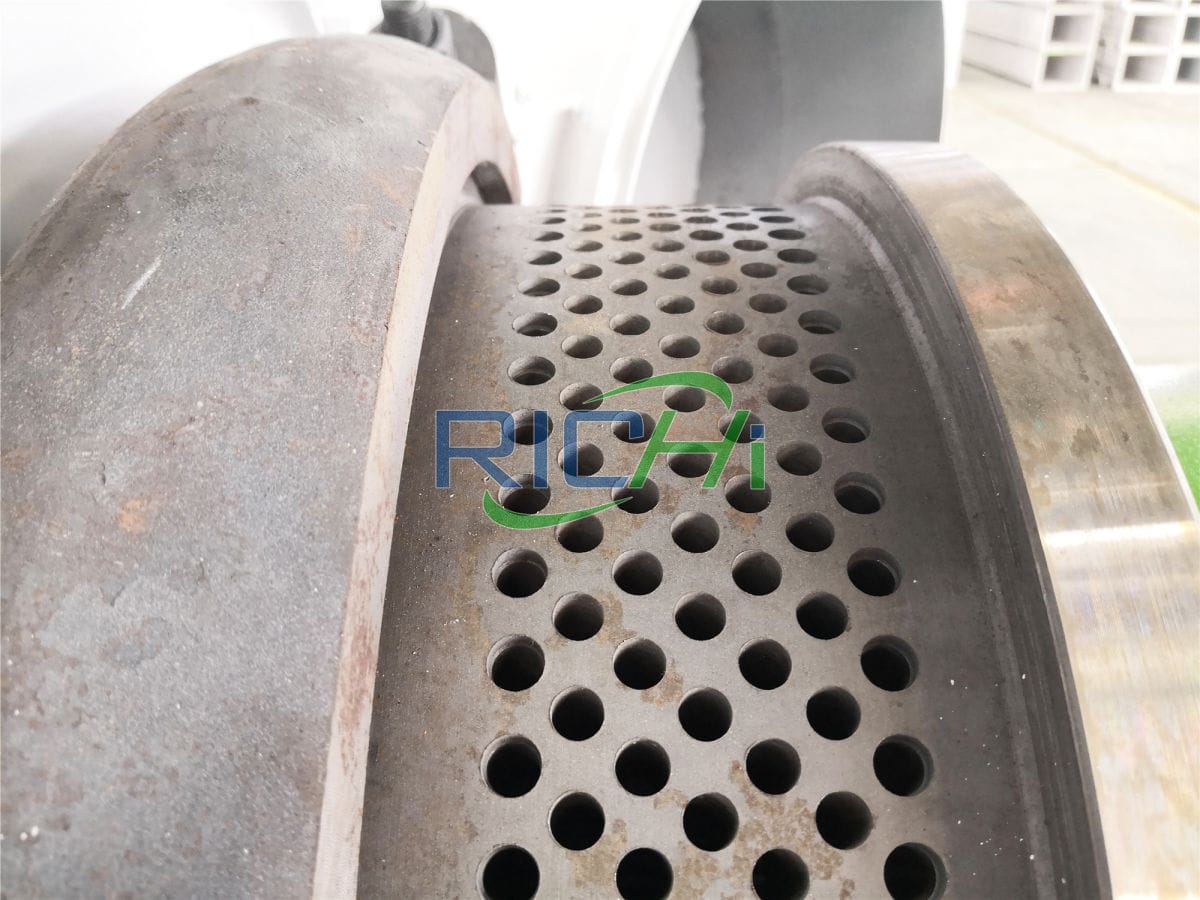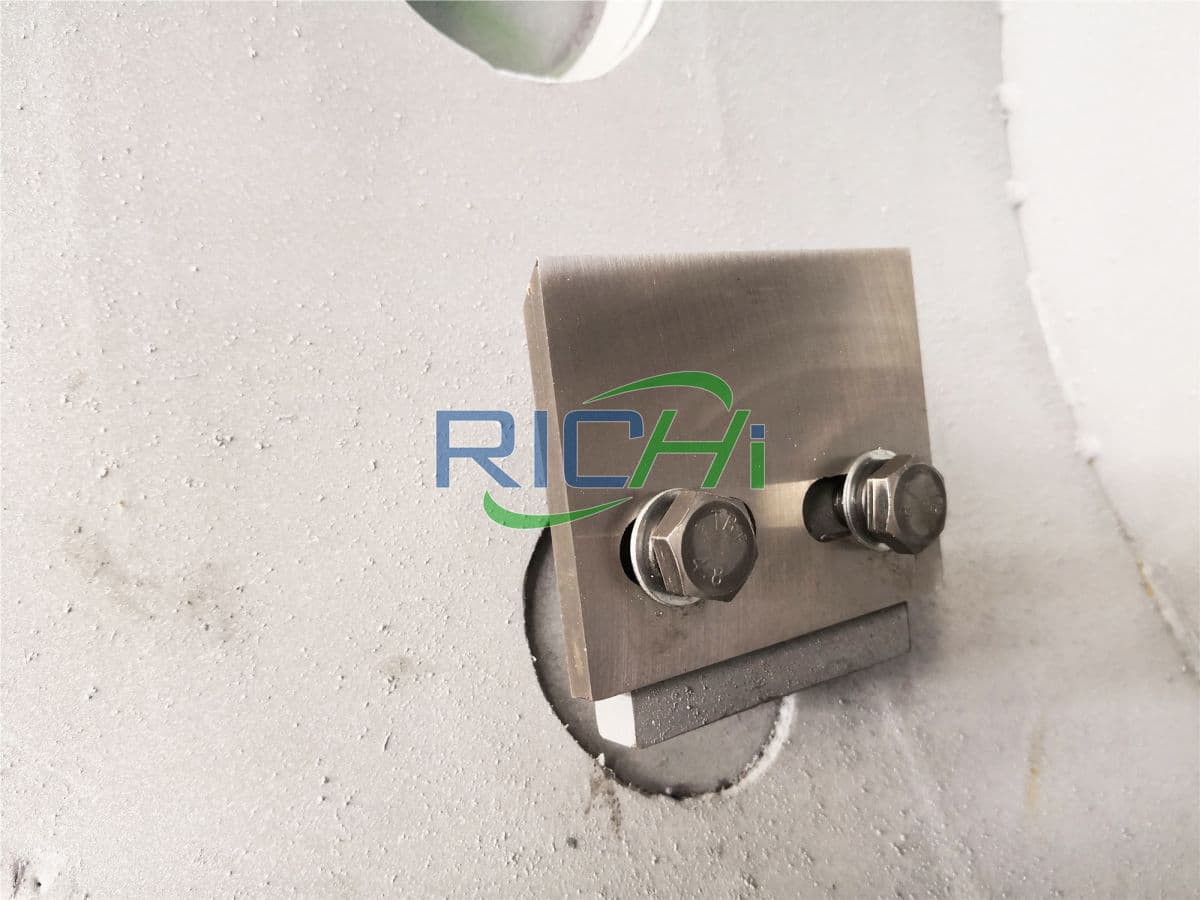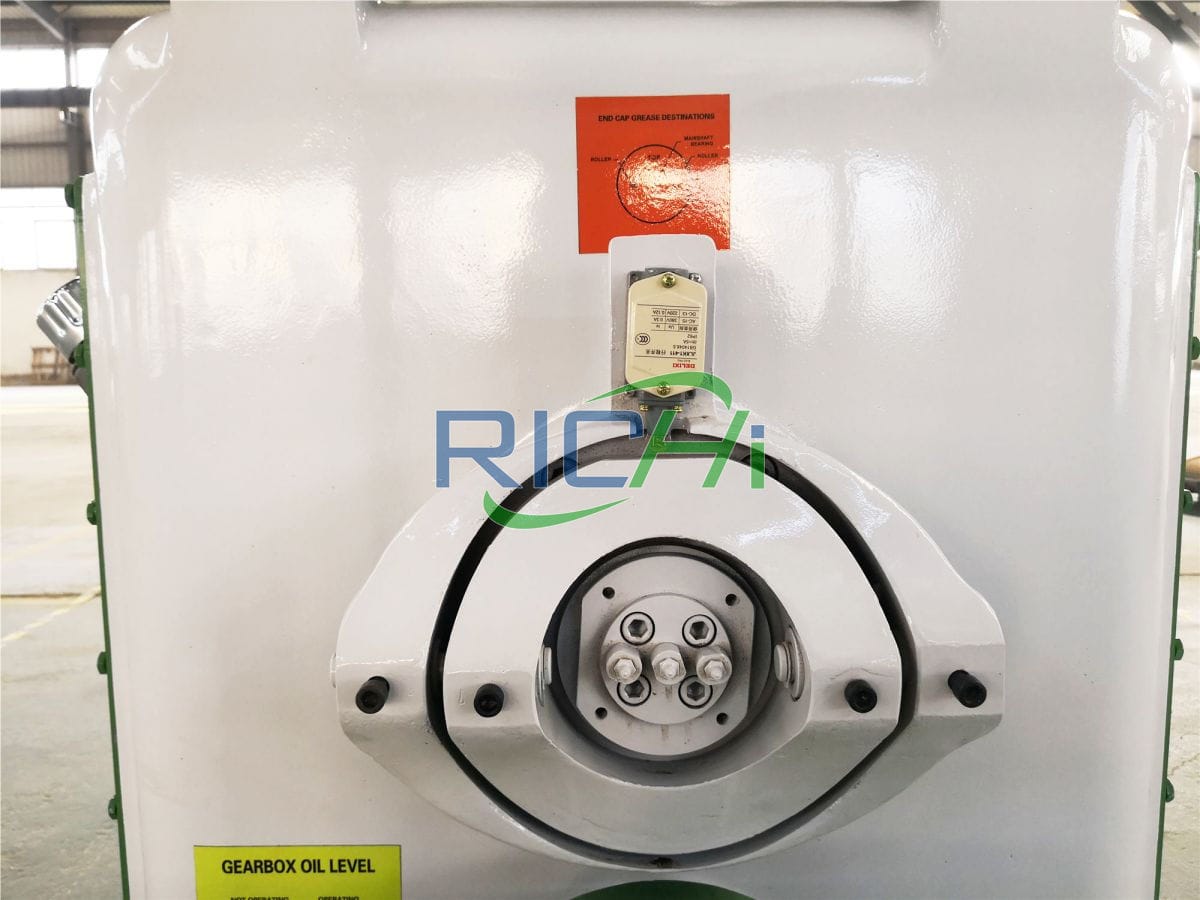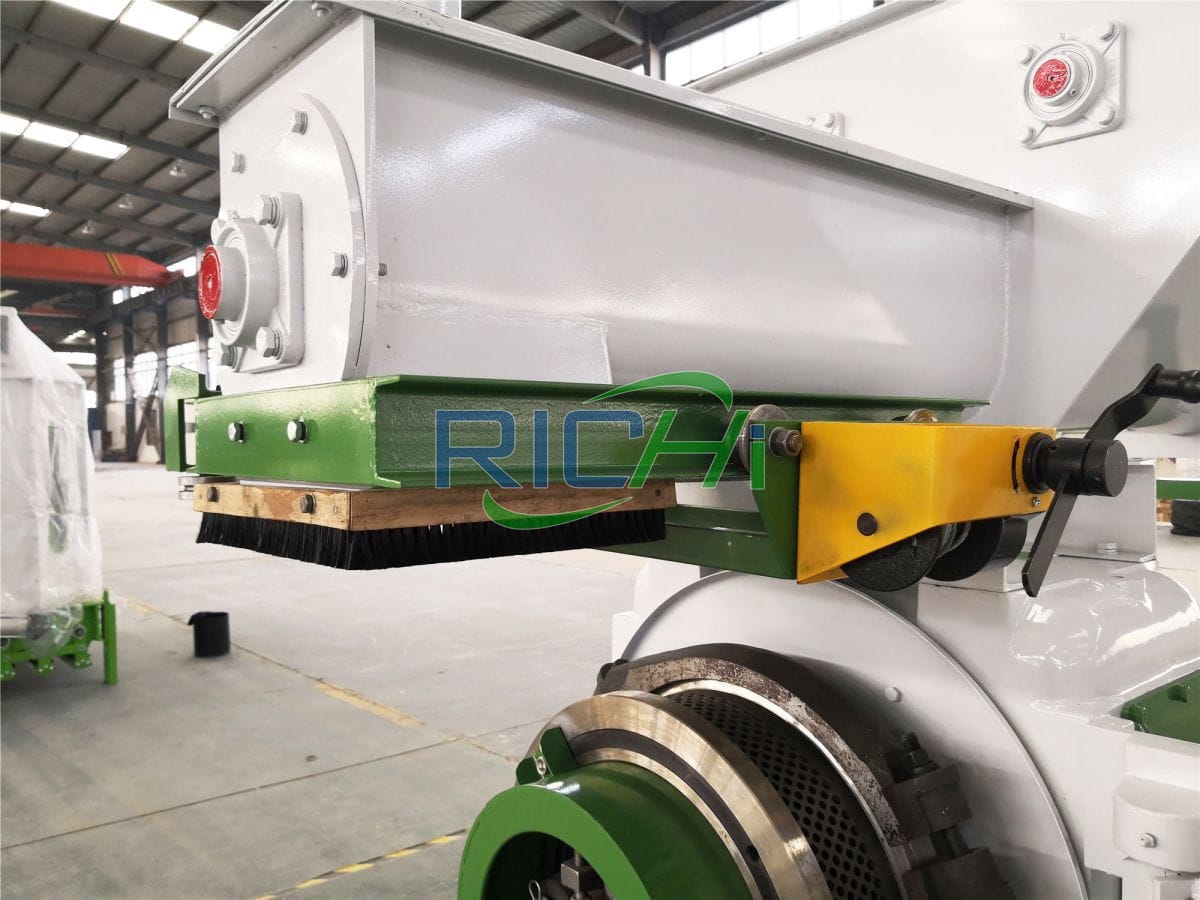 If you are interested in leaf pellet maker machine, please feel free to consult Richi Machinery!
Working Principle Of leaf pellet mill
The ring die leaf pellet mill uses a ring die and a matching cylindrical pressure roller as the main working parts, and is mainly composed of feeding, stirring, transmission and lubrication systems. Because the die axis is usually arranged horizontally, it is often called a horizontal shaft ring die pellet molding machine.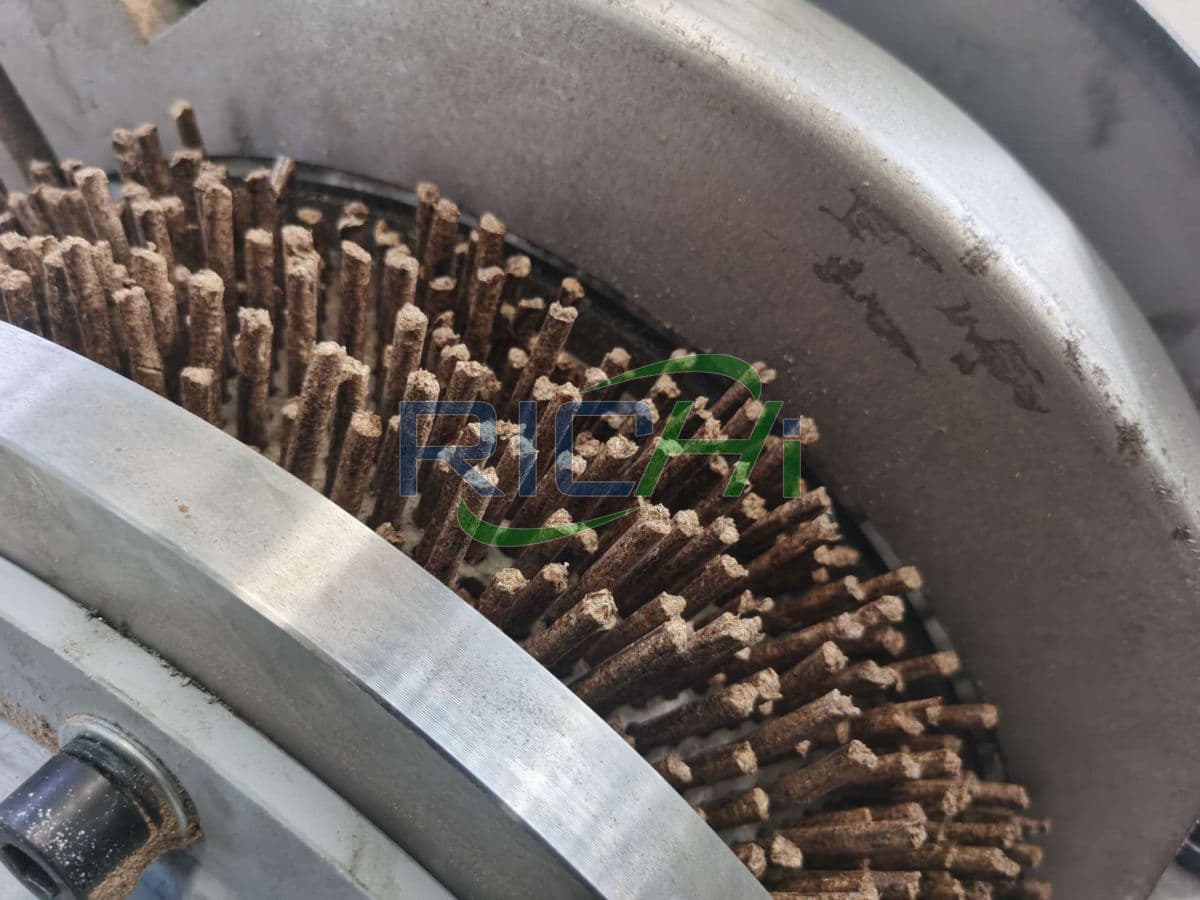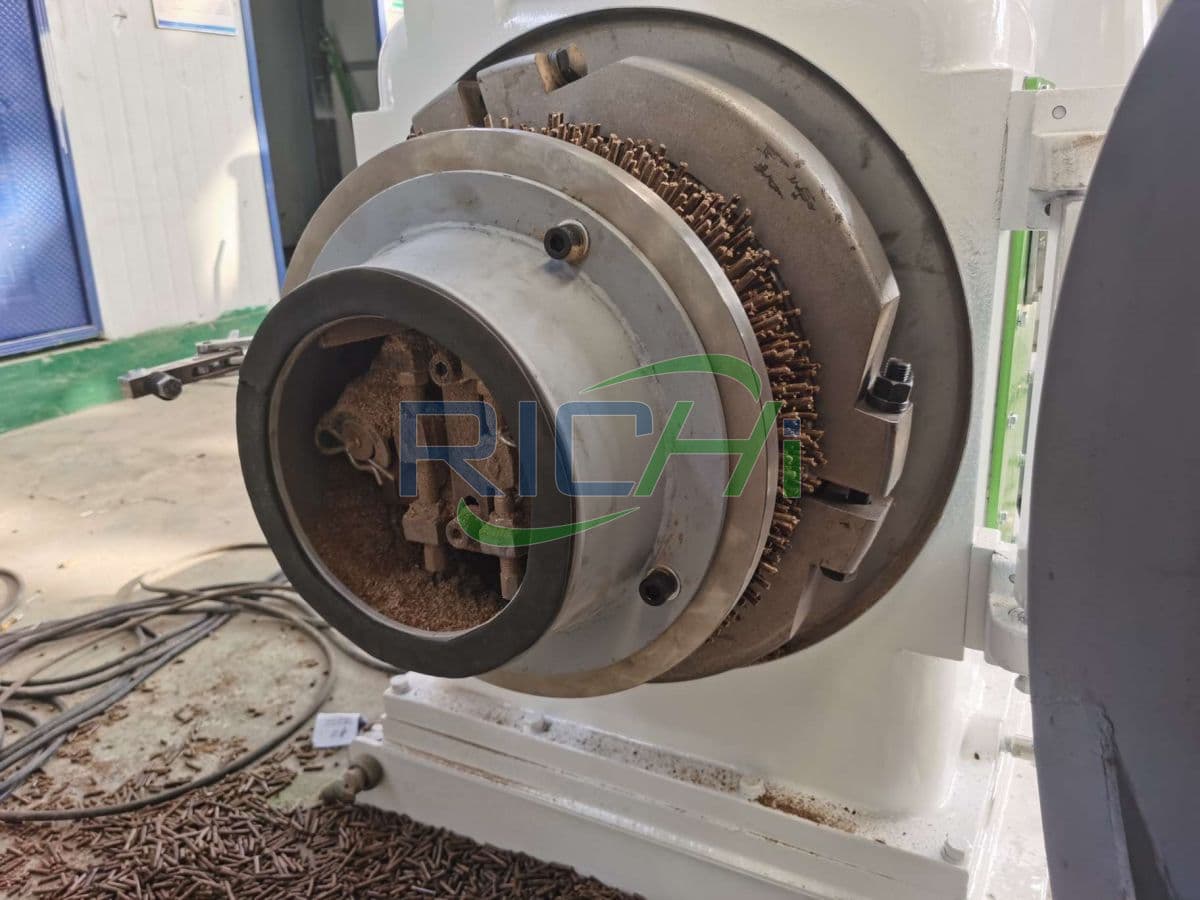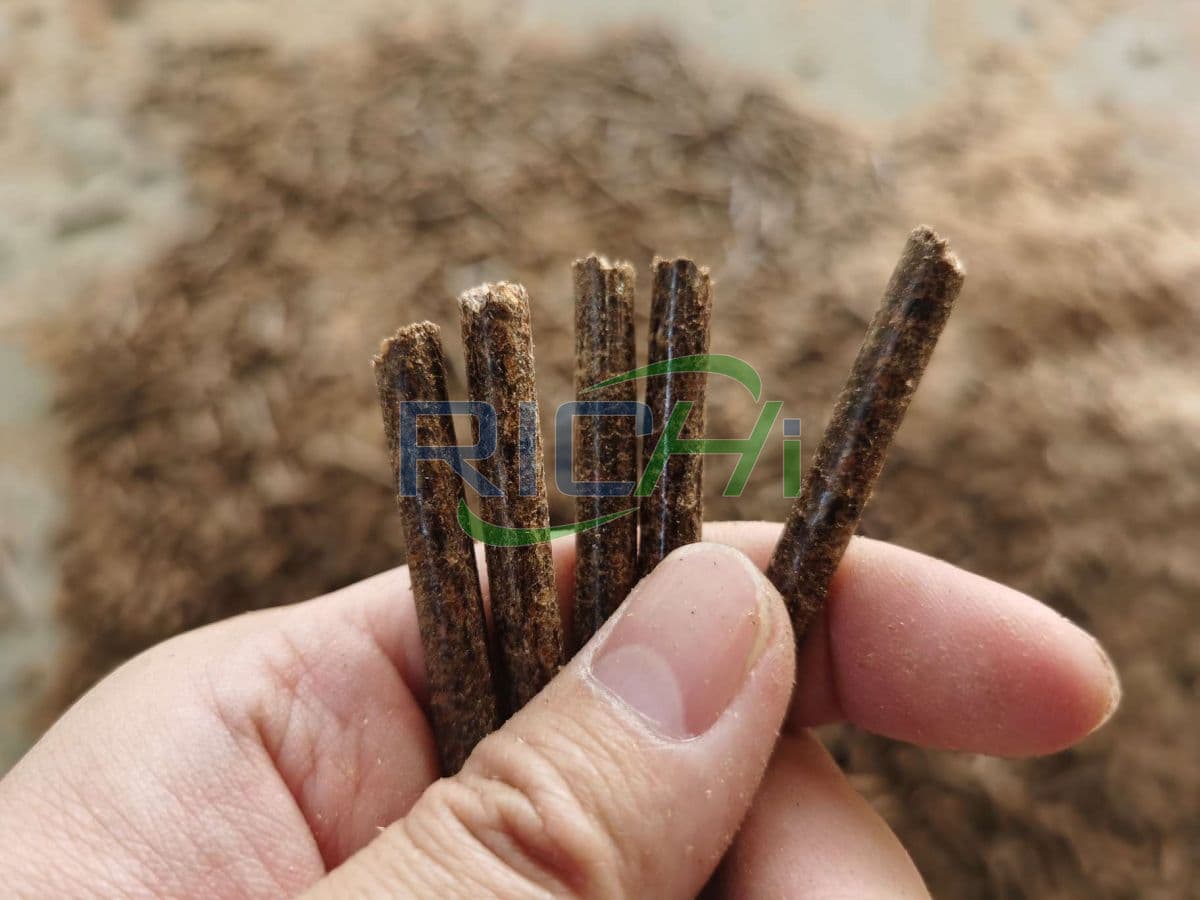 Working principle:
The raw materials are stirred, mixed, and tempered in the batching bin by a specially configured lifting plate, and then the spiral feeder feeds the materials into the leaf pellet machine for granulation. In the leaves pellet machine, the leveling plate evenly distributes the tempered materials between the mold and the rollers.
The ring die is rotated by a motor, and the two pressure rollers installed in the ring die only rotate but do not revolve due to the material between the die rollers and the friction between them.
Due to the rotation of the die and rollers, the material between the die and rollers is clamped and squeezed, and finally it is continuously extruded from the die hole into strips and columns, and then cut into pellets of a certain length by a fixed cutter installed outside the die.
Pelleting requirements for leaf pellet mill
01
pellet Molding parameters of pure leaf pellets
The best pellet molding parameters for leaves: moisture content 5%, molding pressure 10MPa, particle size 0.63~2mm
02
Molding parameters of mixed biomass leaf pellets:
The pellet fuel produced by the leaf biomass pellet mill machine is usually cylindrical, with a diameter generally not greater than 25mm, and a length not greater than 4 times its diameter;
Common diameter sizes are 6, 8, and 10mm. The density of pellet fuel is greater than that of briquette fuel, reaching 1.2~1.4t/m3.
Due to the small diameter of pellet fuel, the mold hole compression ratio is large, and the moisture content of the raw material is required to be high. Generally, it is suitable for molding when the moisture content is 12%~15% and the raw material particle size is 1~5mm.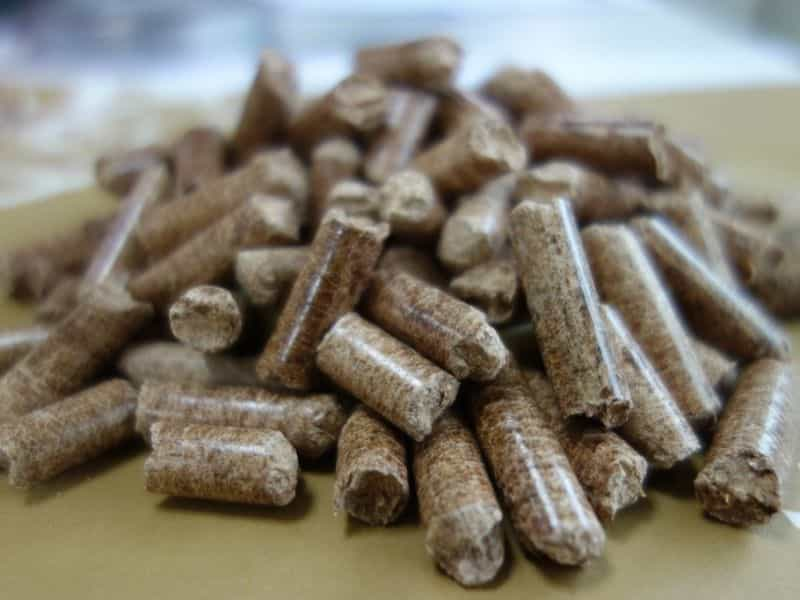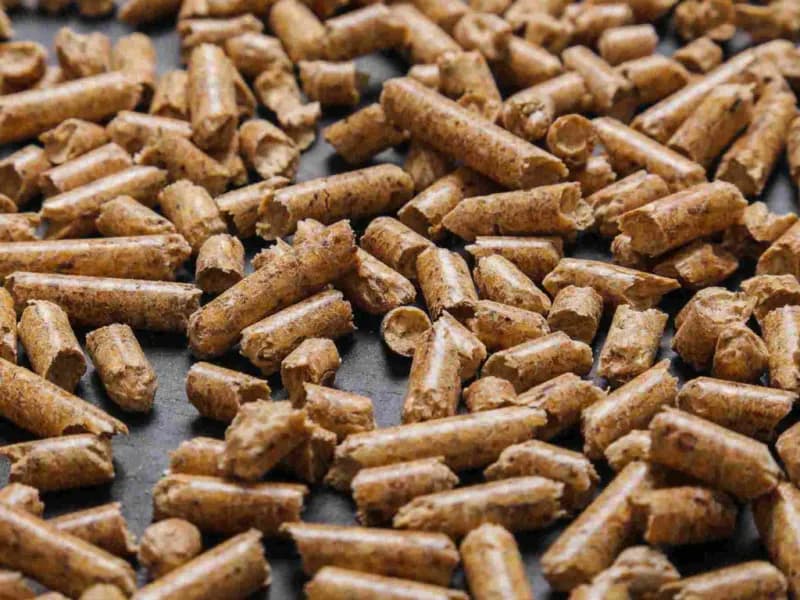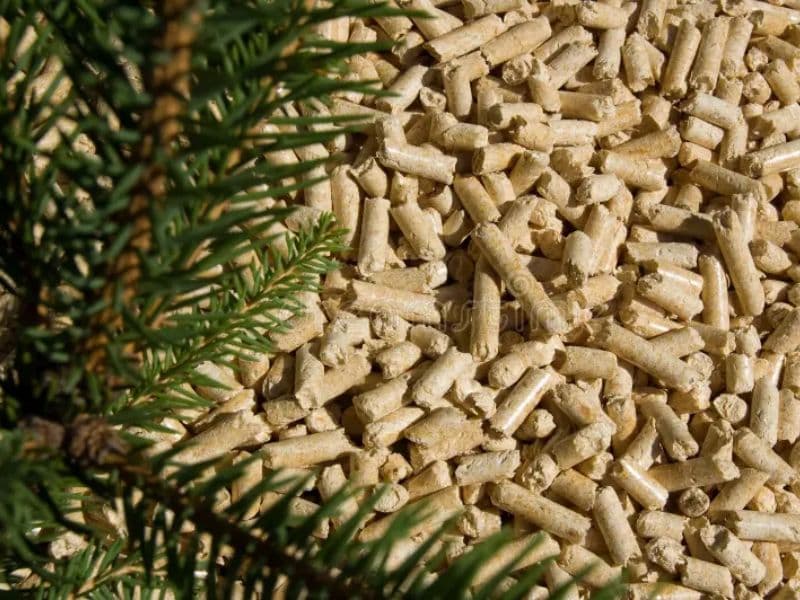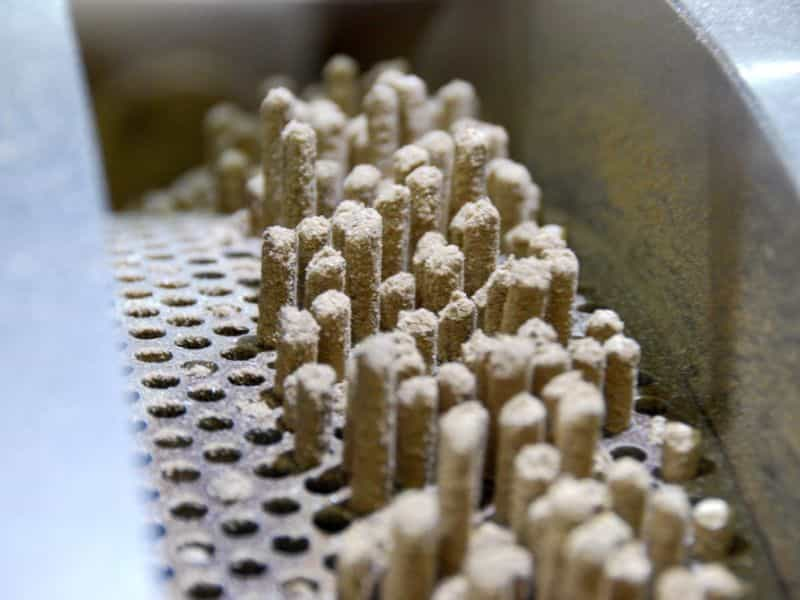 Technical Parameters Of leaf pellet mill
The RICHI ring-die leaf pellet making machine adopts a ring-die pressure roller structure that is relatively evenly stressed. The pressed pellet products have a high molding rate, high density, good quality, and are easier to store. Currently, biomass leaf pellet fuel has a stable commercial market.
| Model | Main Power(kw) | Anti-caking Feeder(kw) | Capacity |
| --- | --- | --- | --- |
| MZLH 320 | 37 | 1.5 | 300-400 kg/h |
| MZLH 350 | 55 | 1.5 | 500-700 kg/h |
| MZLH 420 | 90 | 1.5 | 1-1.2 t/h |
| MZLH 520 | 132 | 2.2 | 2-2.5 t/h |
| MZLH 768 | 250 | 3 | 2.5-4 t/h |
| MZLH 858 | 280 | 3 | 3-5 t/h |
leaf pellet mill Projects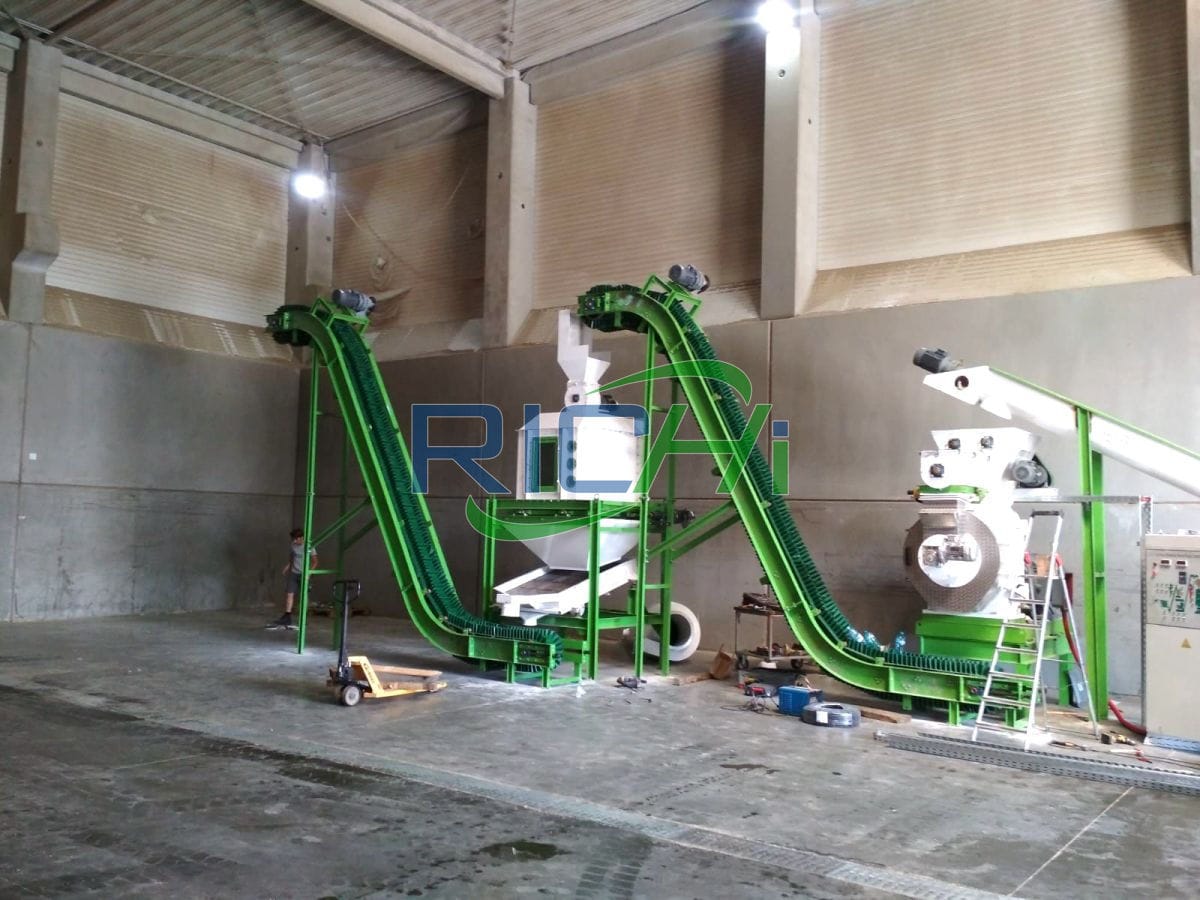 leaf pellet production line in Thailand
project date: 2020.09.05
Pellet Size: 6mm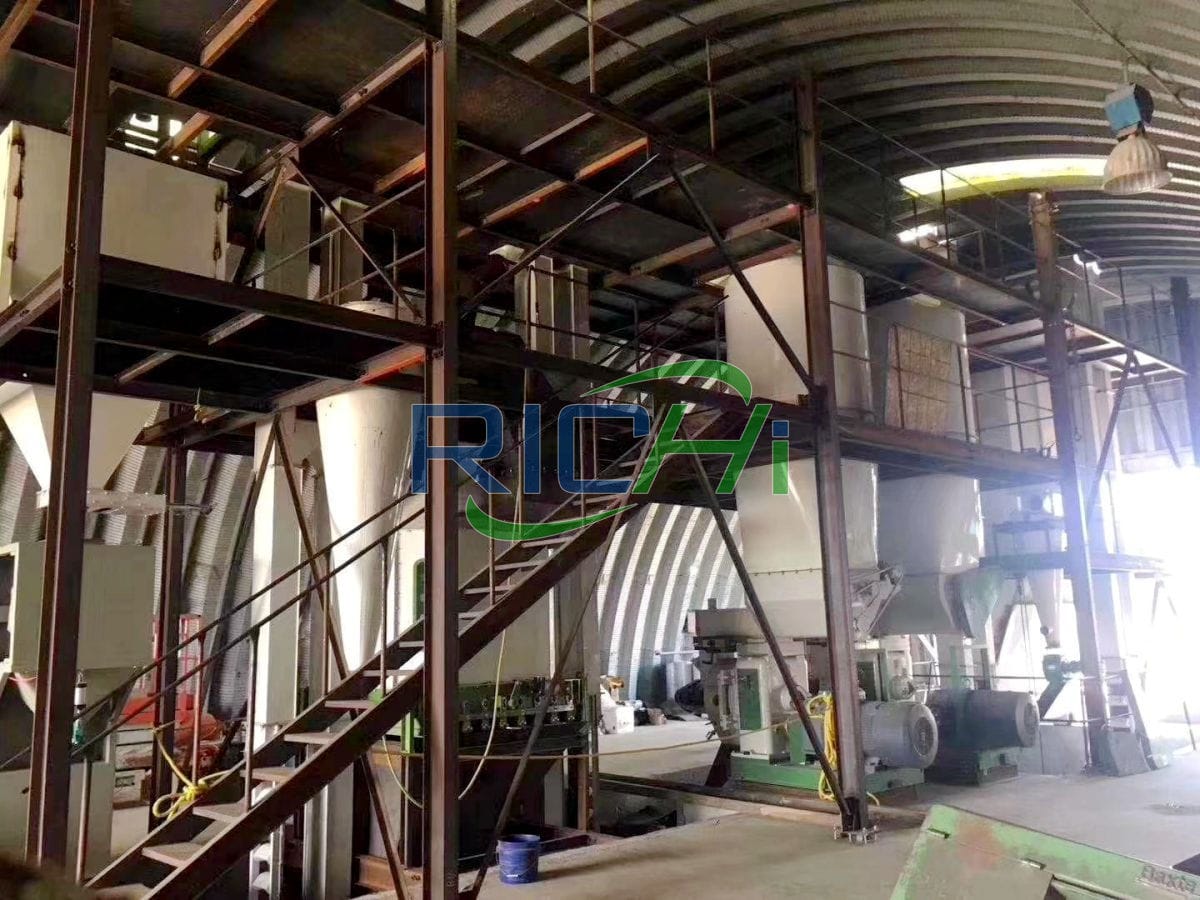 leaf pellet production line in Malaysia
project date: 2021.9.26
Pellet Size: 8mm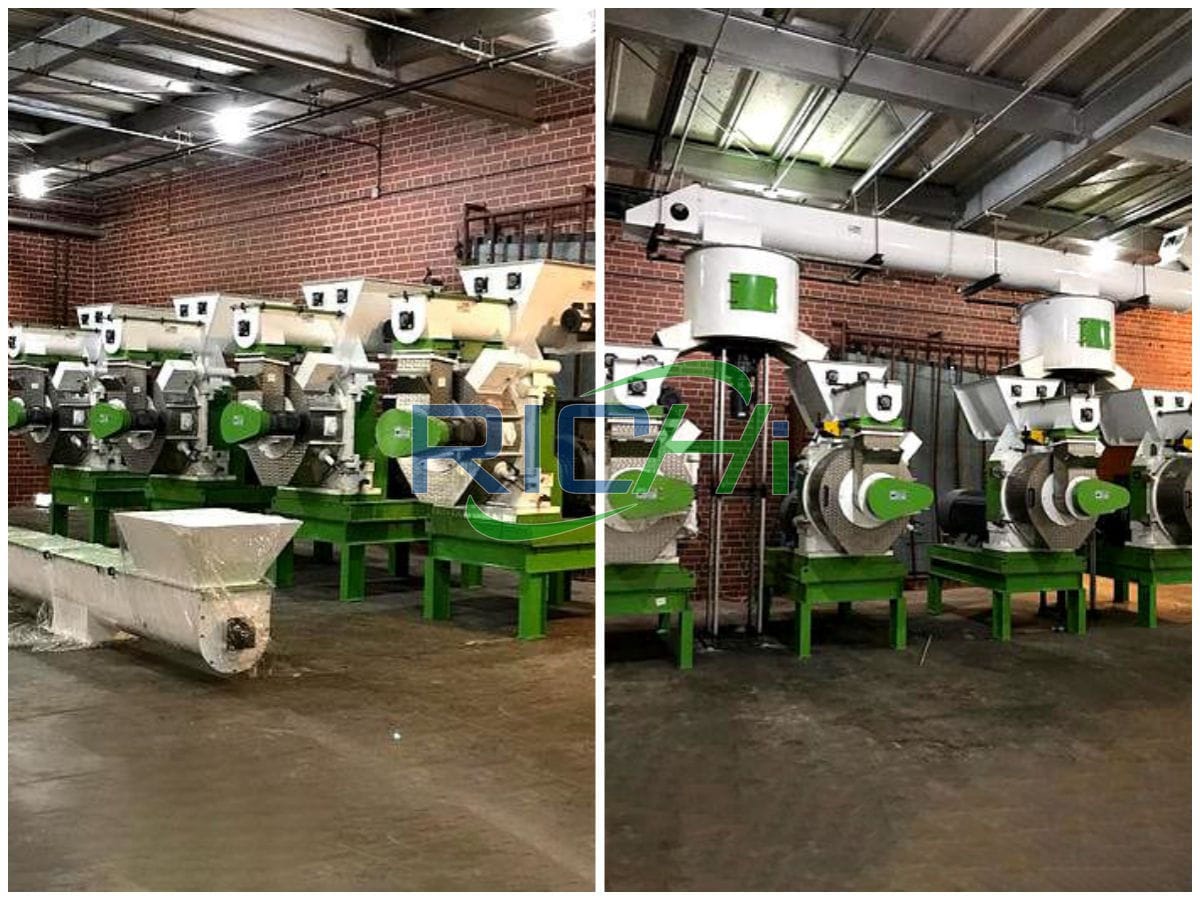 leaf pellet production line in Vietnam
project date: 2020.10.15
Pellet Size: 6-8mm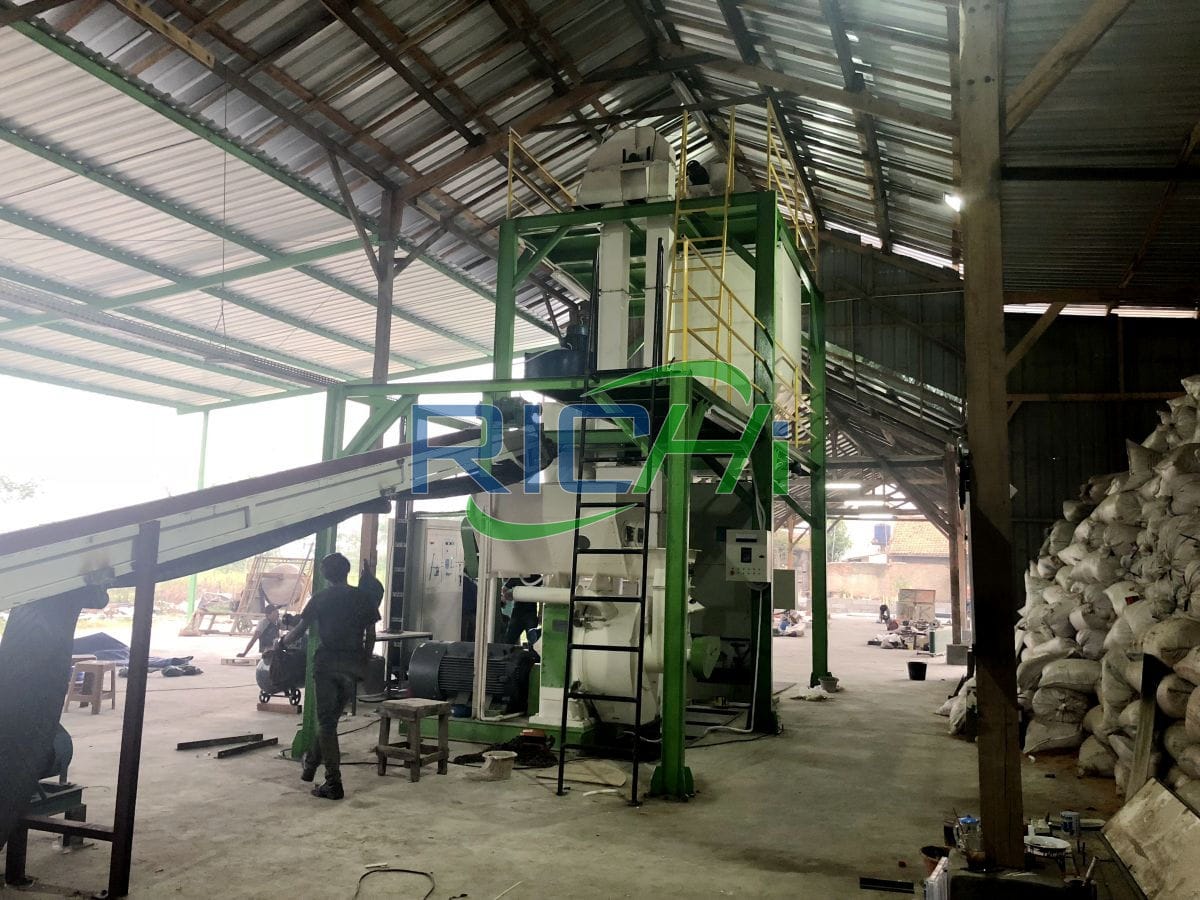 leaf pellet production line in Indonesia
project date: 2020.06.16
Pellet Size: 8-10mm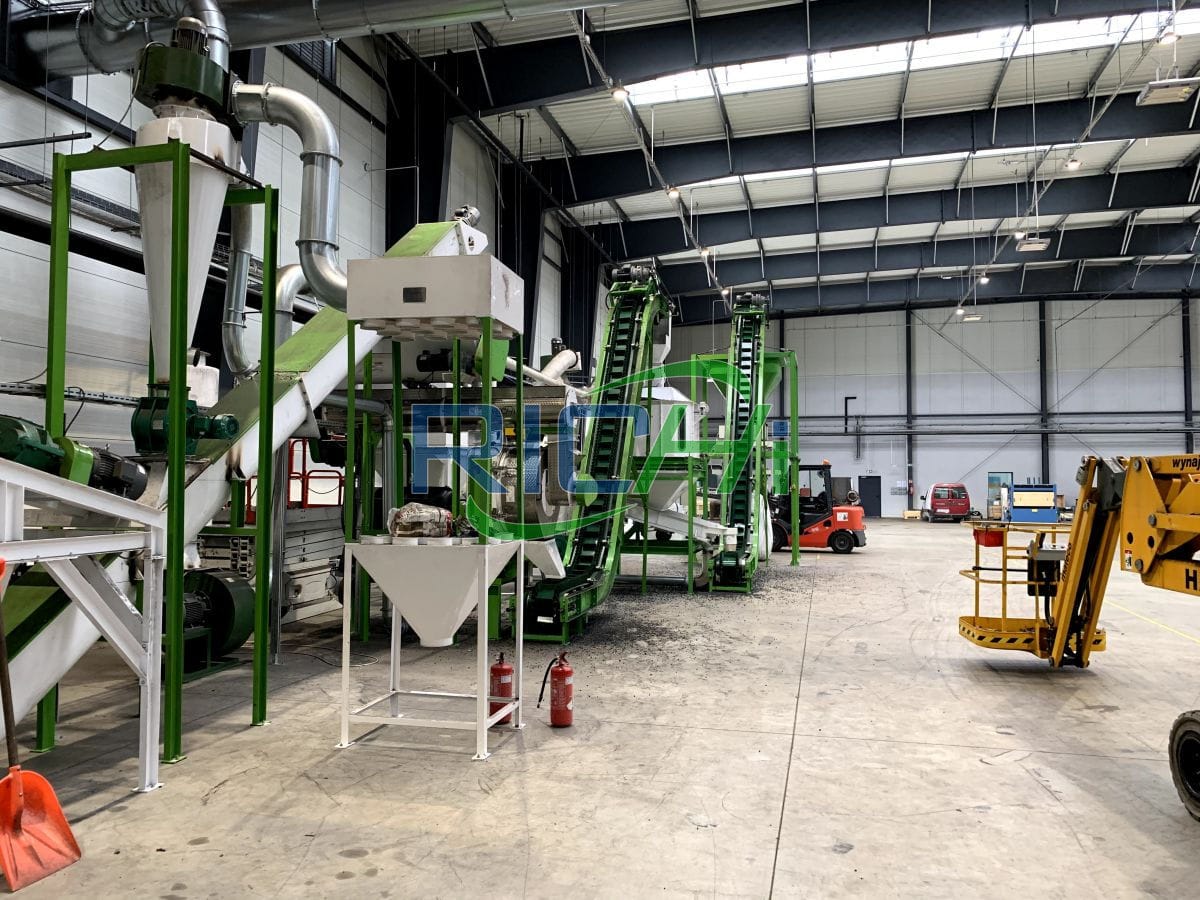 leaf pellet mill line in poland
project date: 2023.07.11
Pellet Size: 6-10mm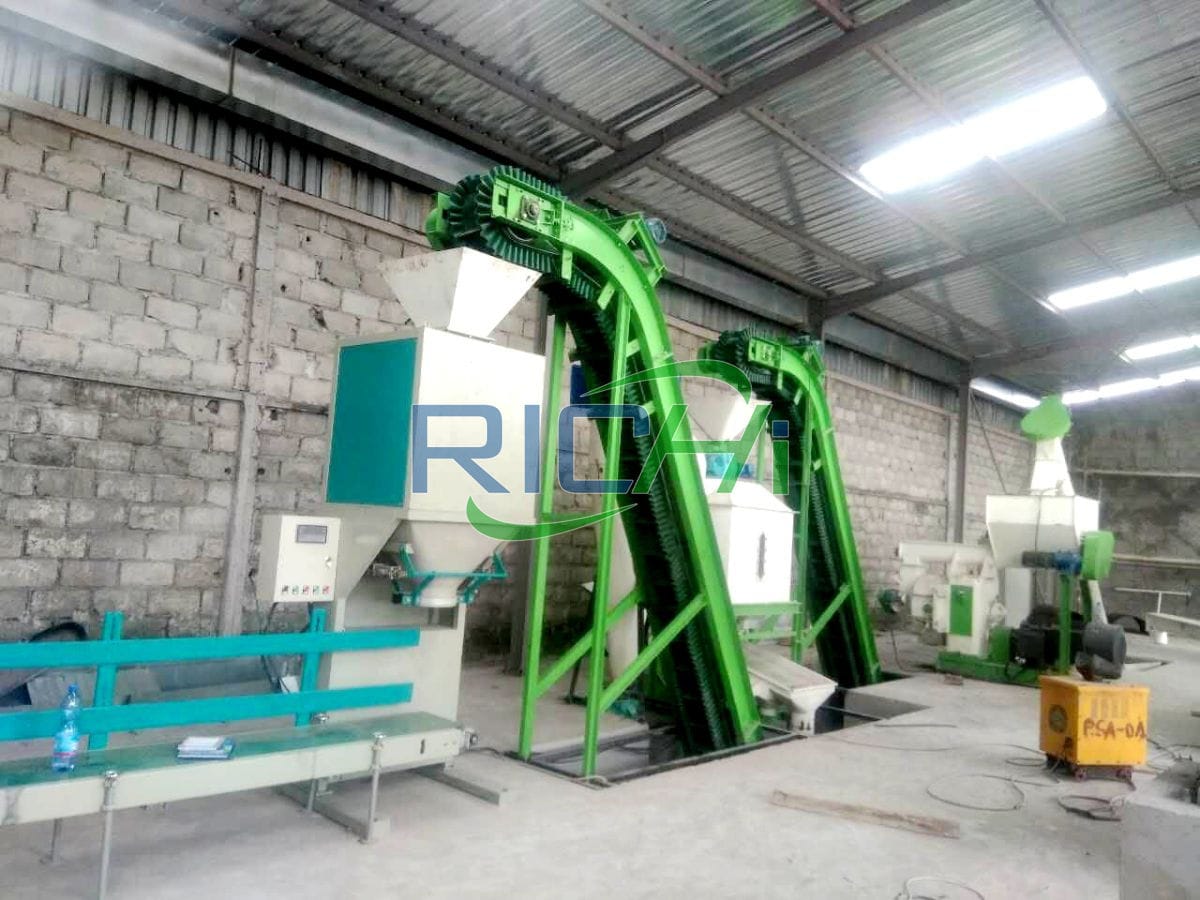 leaf pellet mill plant in India
project date: 2020.07.24
Pellet Size: 8-10mm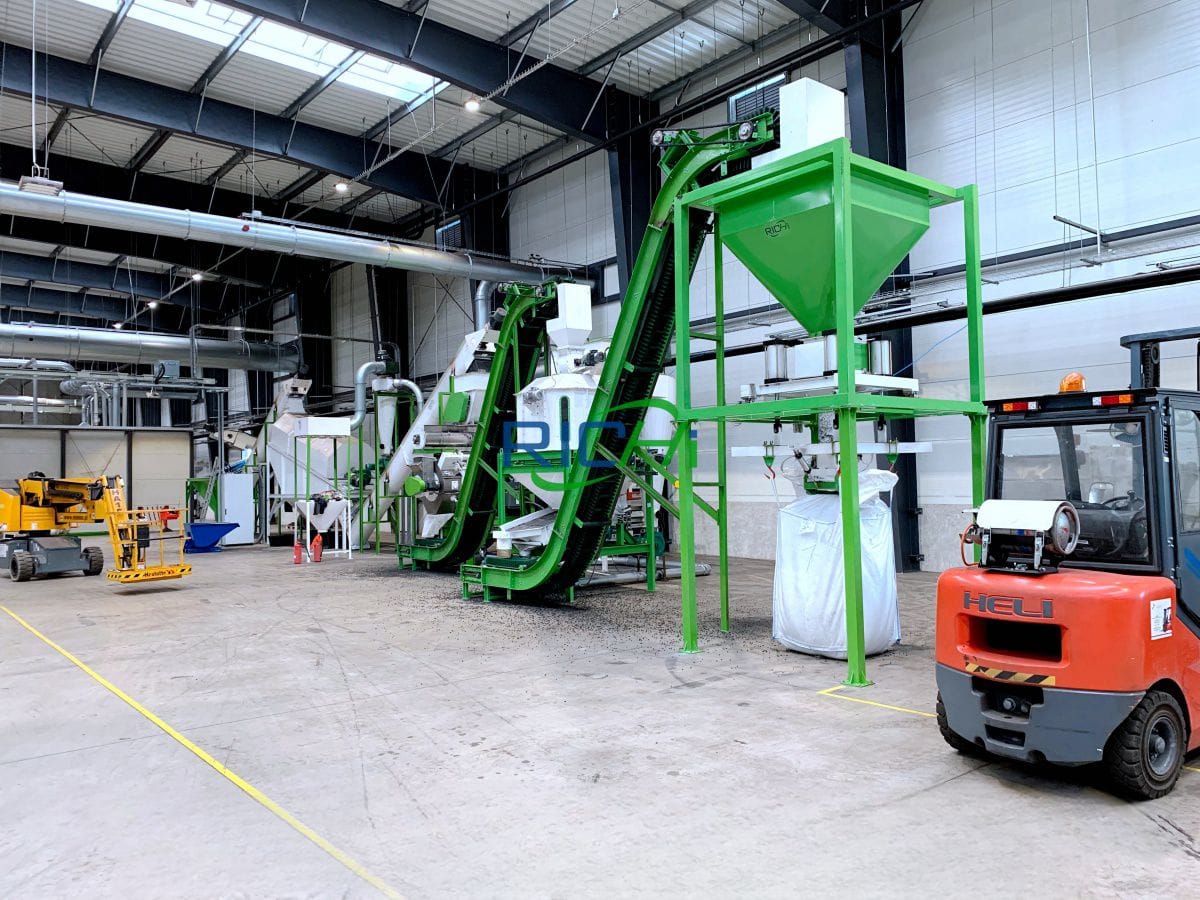 leaf pellet machine line in germany
project date: 2019.05.17
Pellet Size: 8mm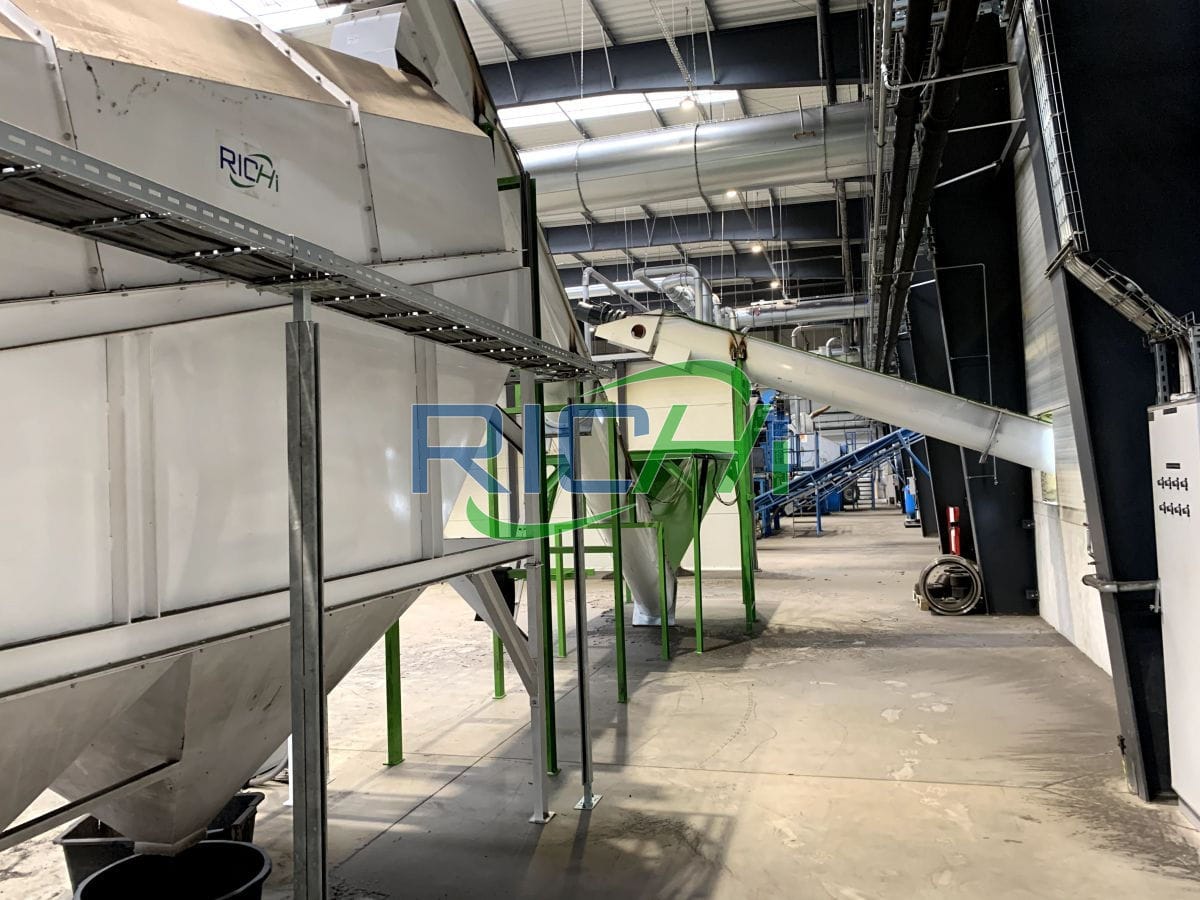 leaf pellet machine plant in Mexico
project date: 2022.07.29
Pellet Size: 8-10mm
How to choose a leaf pellet mill?
As biomass continues to develop around the world, biomass leaf pellet machine equipment technology has become more mature, and many leaf pellet machine brands have appeared on the market. Choosing a high-quality leaf pellet machine not only reduces the frequency of later maintenance, but also increases production efficiency.
So how to choose a leaves pelletizer machine?
Focus on the brand:
The quality of the leaf pellet machine is directly linked to the brand. A good brand can guarantee the quality of the product and after-sales service. When we purchase equipment, we can first understand the well-known brands in the industry. Their equipment compares other brands are more reliable.
Focus on the product:
When we purchase a leaves pellet mill machine, we can check whether the manufacturer has a complete qualification certificate. Pay special attention to whether the accessories of the equipment are qualified.
In order to reduce costs and create price advantages, some brand equipment usually saving materials in invisible places may not be a problem at first, but problems will become apparent after a few thousand tons are produced. The money saved on equipment may be used to purchase accessories.
On-site inspection:
If you want to choose a leaf pellets machine, on-site inspection is very necessary. If possible, you can go to the manufacturer for an on-site inspection. You can see the operation of the machine, output, etc. Powerful pellet making machine manufacturers will provide many aspects. Yes, after-sales service is also a strong guarantee for the product.
Complete leaf pellet mill System Construction
The process flow of the leaf pelletsystem mainly includes the processes of raw material drying, crushing (dust removal), air flow transportation, collection, raw material mixing, spiral transportation, granulation forming, cutting, cooling, packaging, and warehousing.
You can get the detailed steps of manufacturing leaf pellets in complete leaf pellet machine plant here.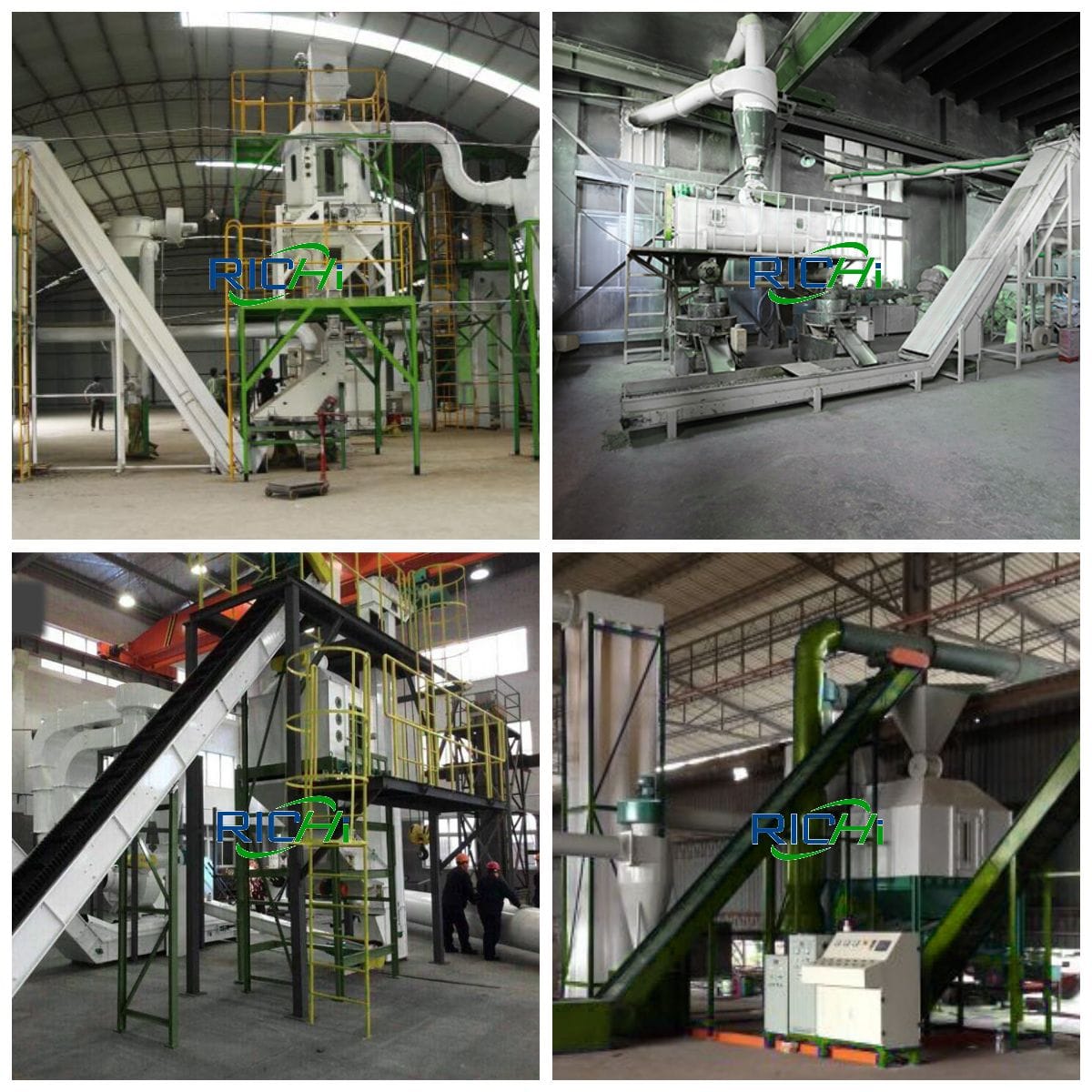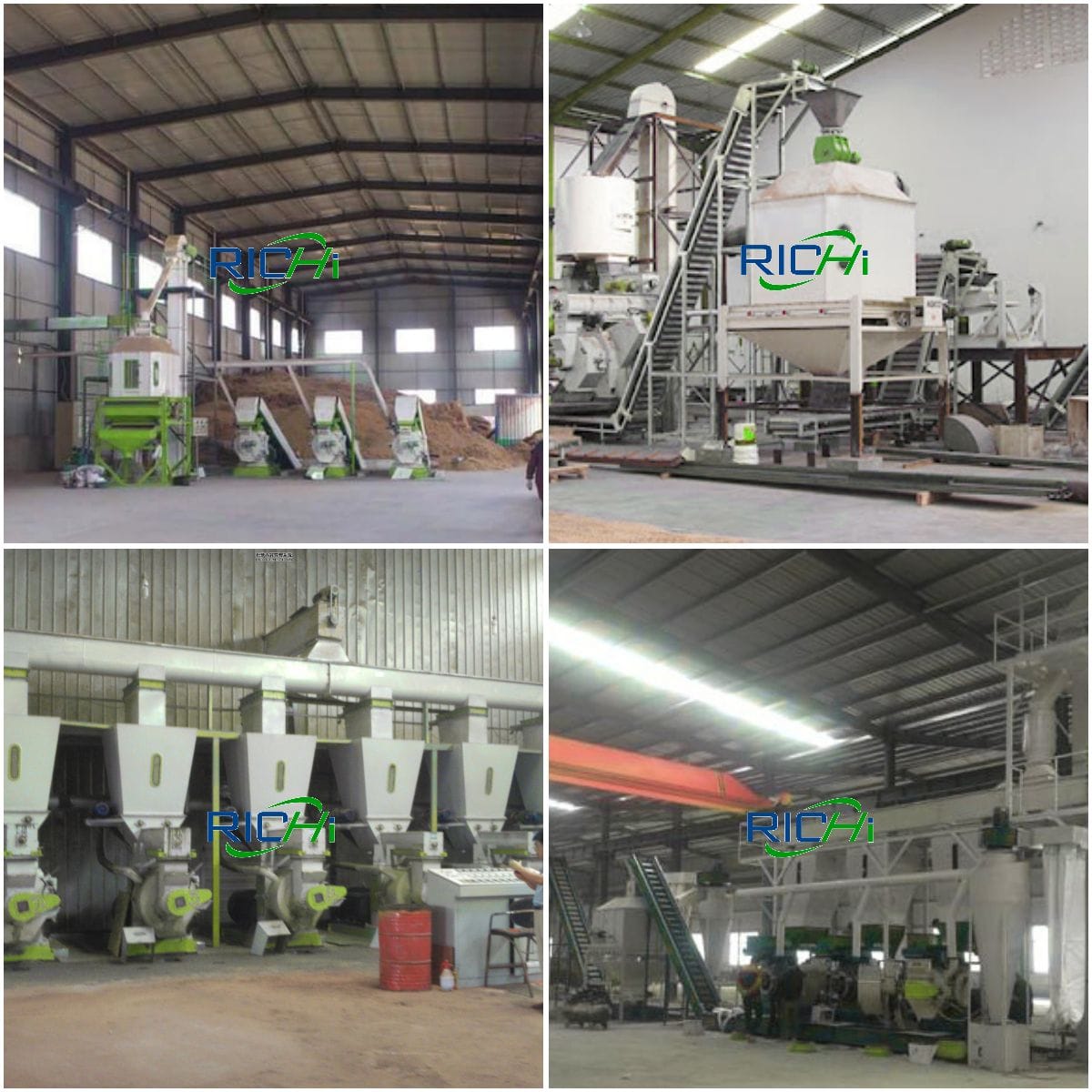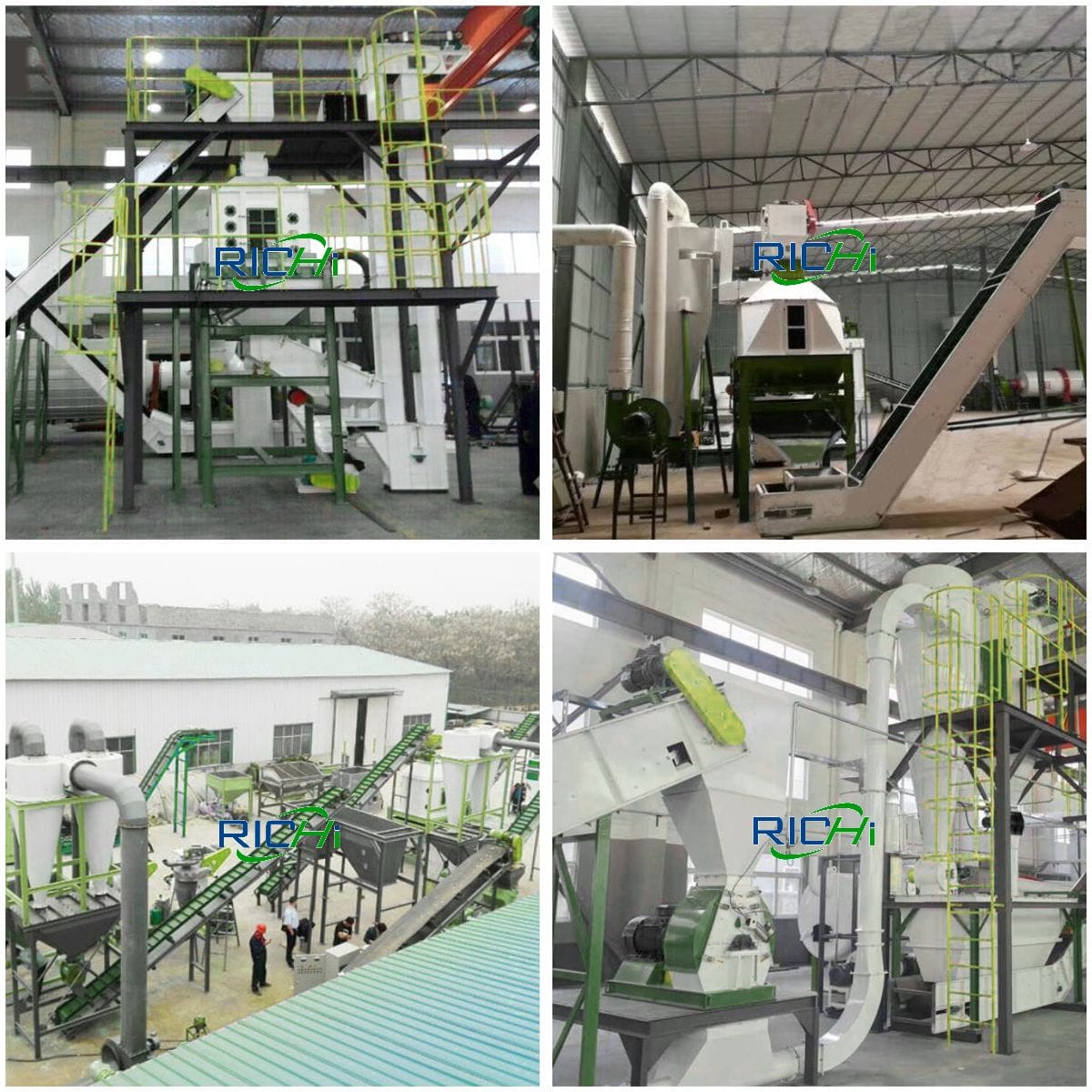 01

According to the continuity of production, it can be divided into continuous production process and stand-alone production process.
It has the processes of raw material crushing, drying, conveying, mixing, feeding, forming, cutting, cooling, metering and packaging. The leaf pellet production process that can automatically and continuously produce stably is continuous production;
Single-machine production is non-continuous production.
02

According to the degree of automation, it can be divided into automated and non-automated production process.
Automatically adjust equipment process parameters during production to adapt to the production needs of the product, which is an automated production process. The large-scale leaf biomass pellet production lines is mostly a continuous automated production process.
The biomass raw materials are mostly from farms, agricultural product processing plants or biomass processing plants. The sources are concentrated and the raw materials are relatively single. The material mixing process is generally not considered in production.
In some countries, most of them are single-machine production at this stage. Their production only requires two processes of crushing and forming. Manual feeding is intermittently. The manufacturer relies on the experience of the manufacturer to determine the amount of feeding and the humidity of the feeding during production. The process is simple, low cost, but high labor intensity, unstable product quality, and low efficiency.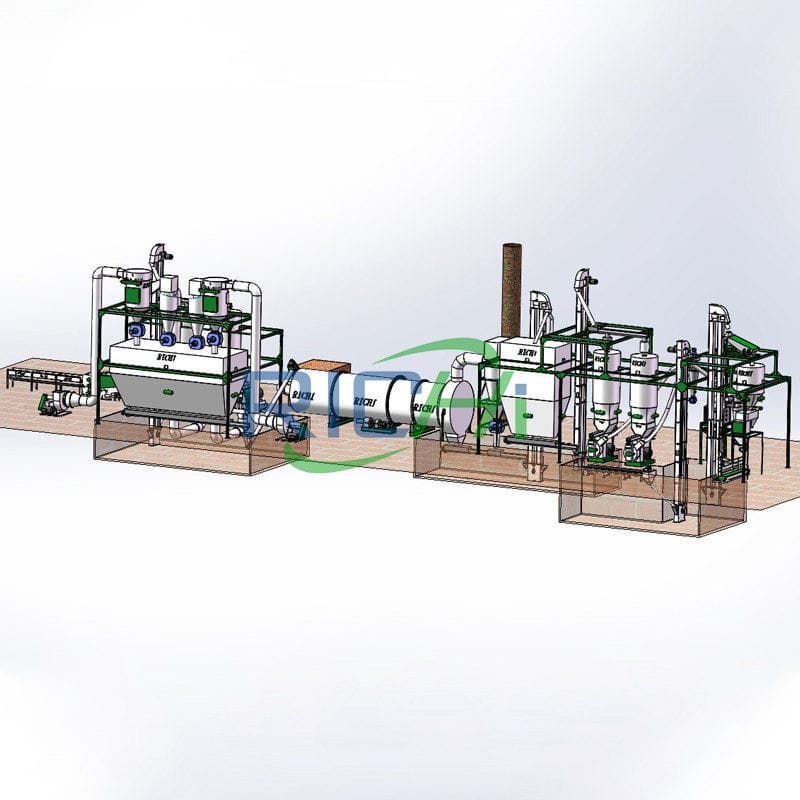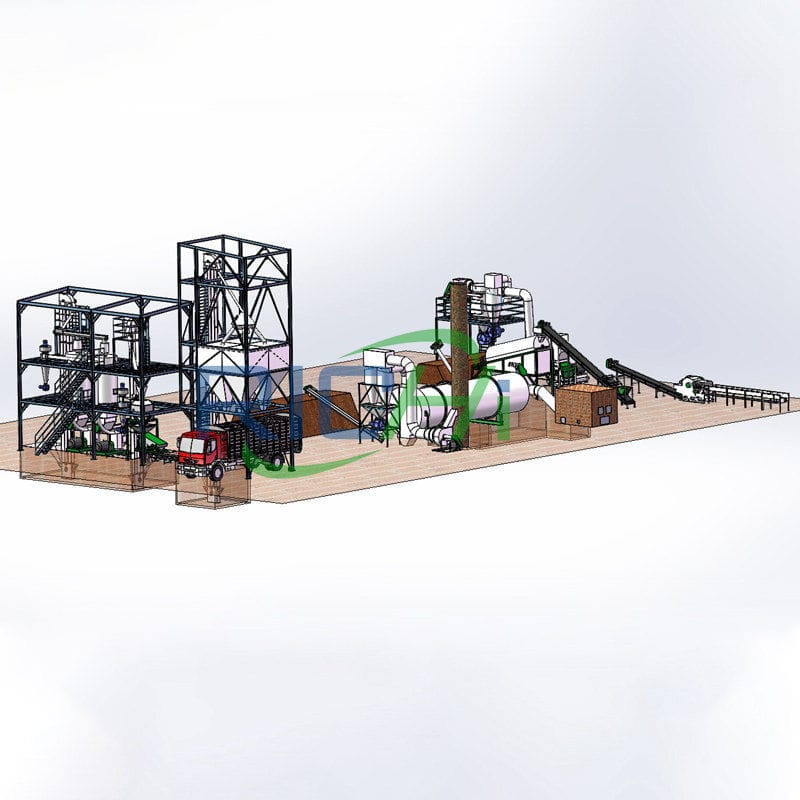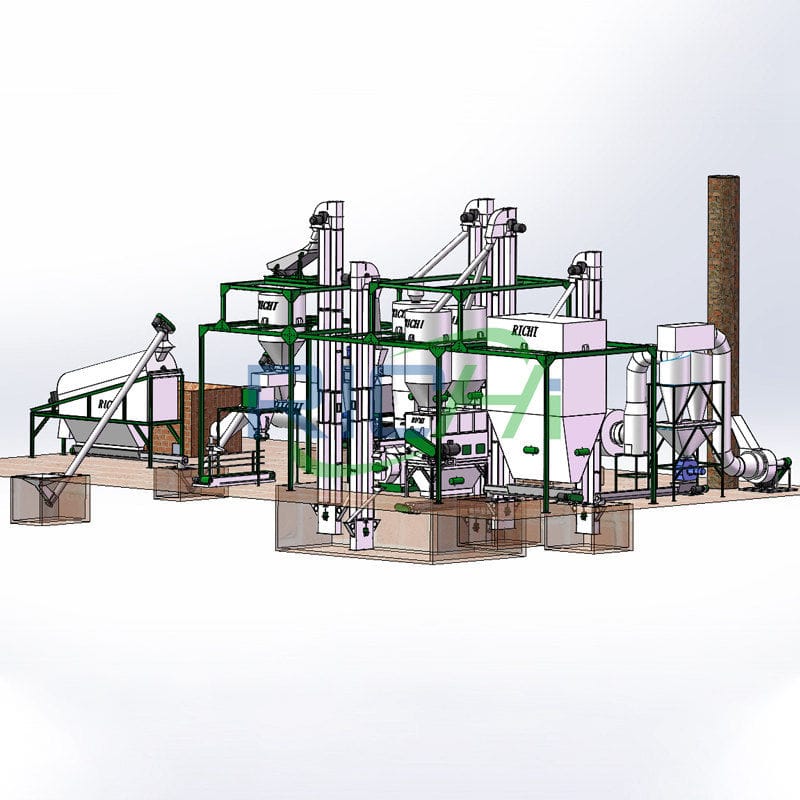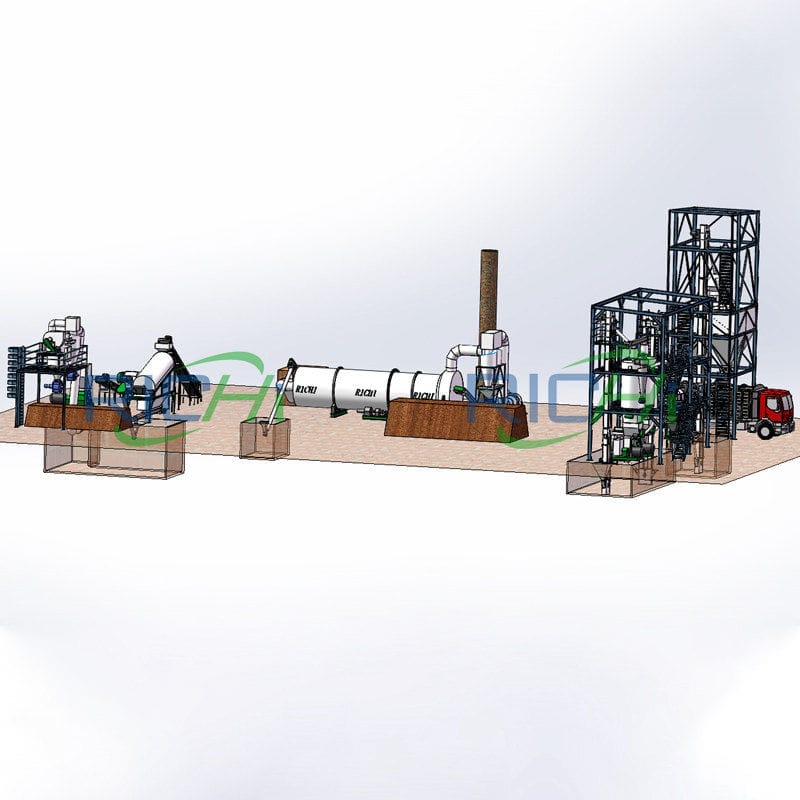 03
Making pellets from leaves:
1st Crushing: Biomass raw materials come in different types and shapes. When processing leaf particles, wood chips, straw and other raw materials are often added. Therefore, during particle processing, the raw materials need to be torn apart before entering the crushing process;
2nd Crushing: In order to be pressed and formed, the torn raw materials and leaves enter the crusher for crushing, and the long fibers need to be crushed into fine particles;
Drying: Usually a drum dryer is used for drying, and the crushed leaves and other biomass materials are transported to the drying device. The materials are fully contacted with the flue gas, and the moisture can usually be reduced to less than 18%;
Iron removal: Due to the complexity of biomass raw materials, impurities such as metal will inevitably be entrained. An iron removal device is usually installed in front of the leaf pellet mill to remove the metal entrained in the material to protect the leaf granulator to the maximum extent;
Granulation: The dried leaf materials are sent to the storage bin via a conveyor belt, accumulated in a certain amount and then sent to the leaf pellet machine for granulation. The finely crushed raw materials are softened and extruded at high temperature to form granules;
Cooling: Biomass wastes such as leaves are mechanically extruded during the granulation process, which generates a large amount of heat to increase the temperature of the finished leaf pellets. They need to be cooled down to avoid moisture absorption and deterioration during storage;
Dust removal: There will be a lot of dust during the entire material processing process, so multiple cyclone dust collectors will be installed in the leaf biomass pellet production line workshop;
Packaging: The leaf pellets are transported on a conveyor belt equipped with baffles. The fine unformed debris is initially screened, and the formed granule rods are sent to the subsequent device for packaging.
04

Supporting Equipment For leaf pellet making machine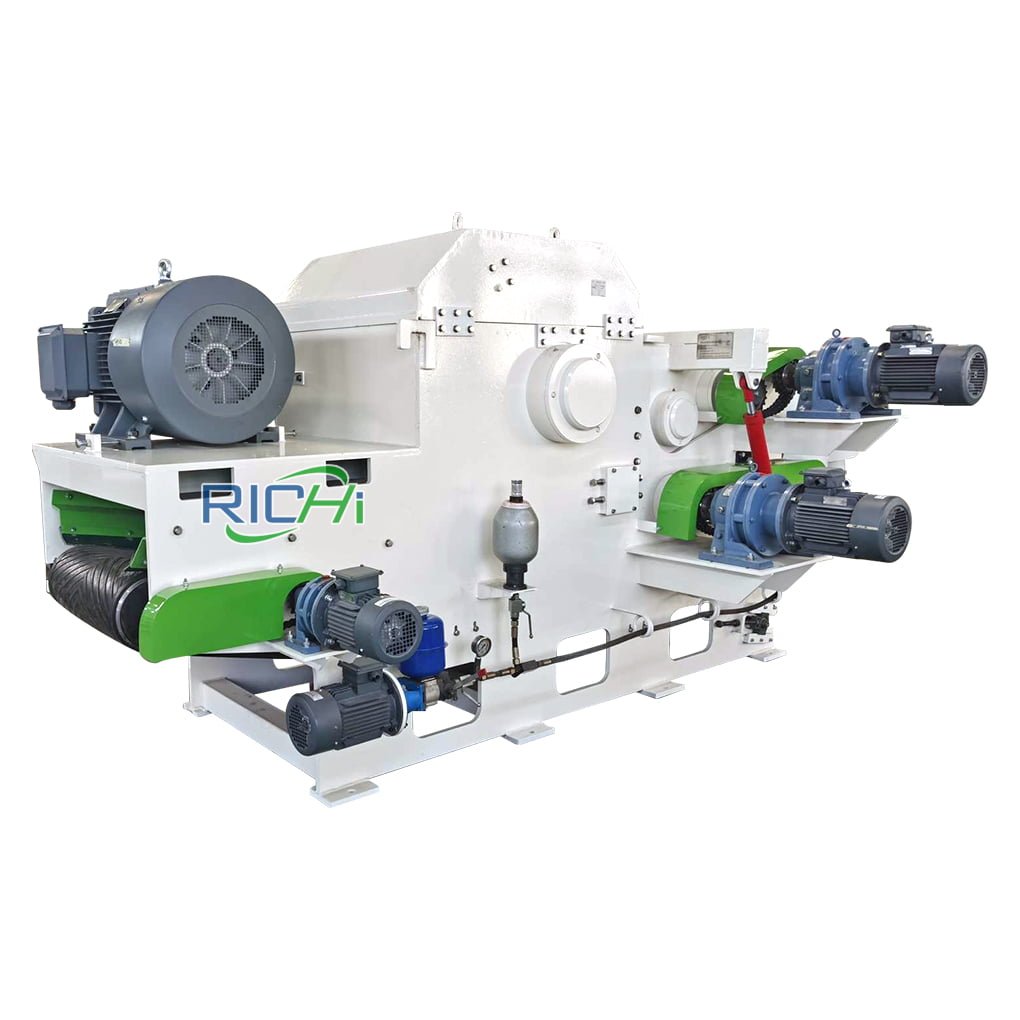 Chipper Machine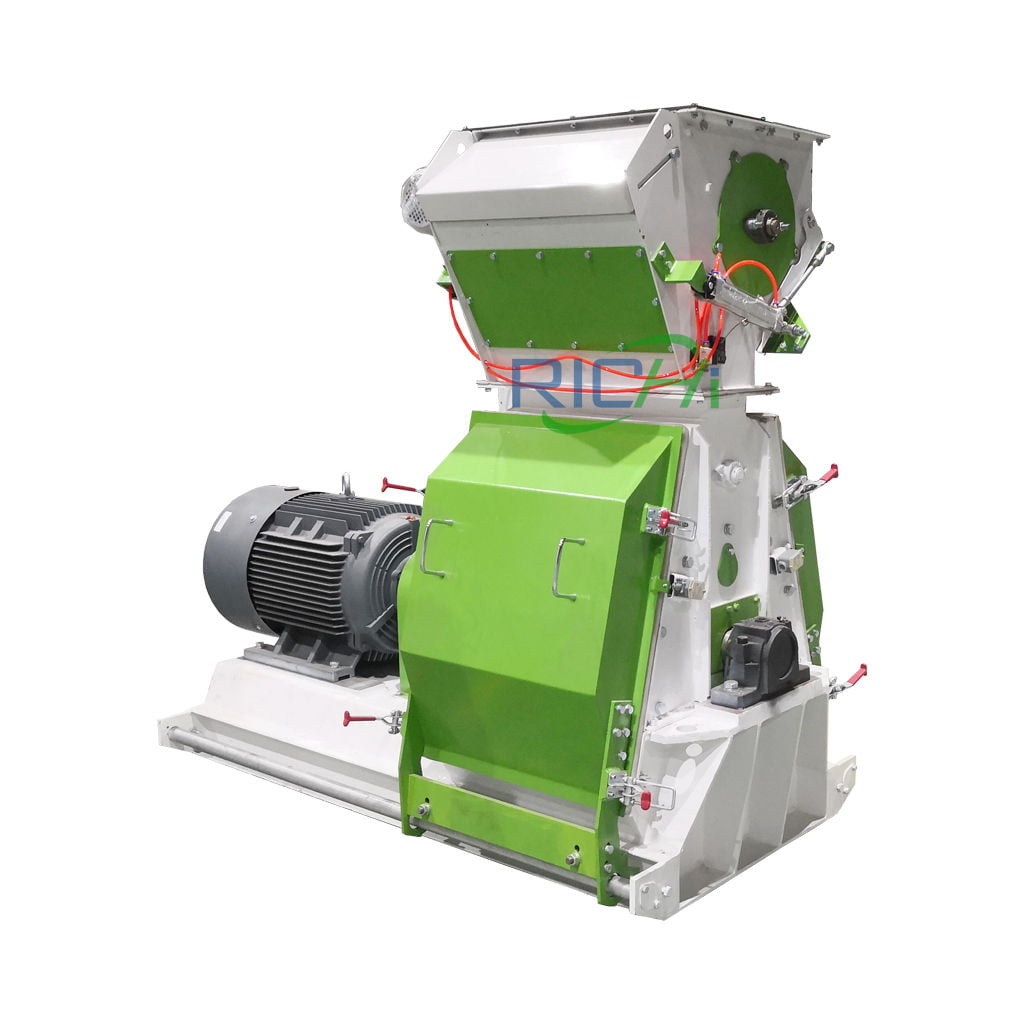 Hammer Mill crusher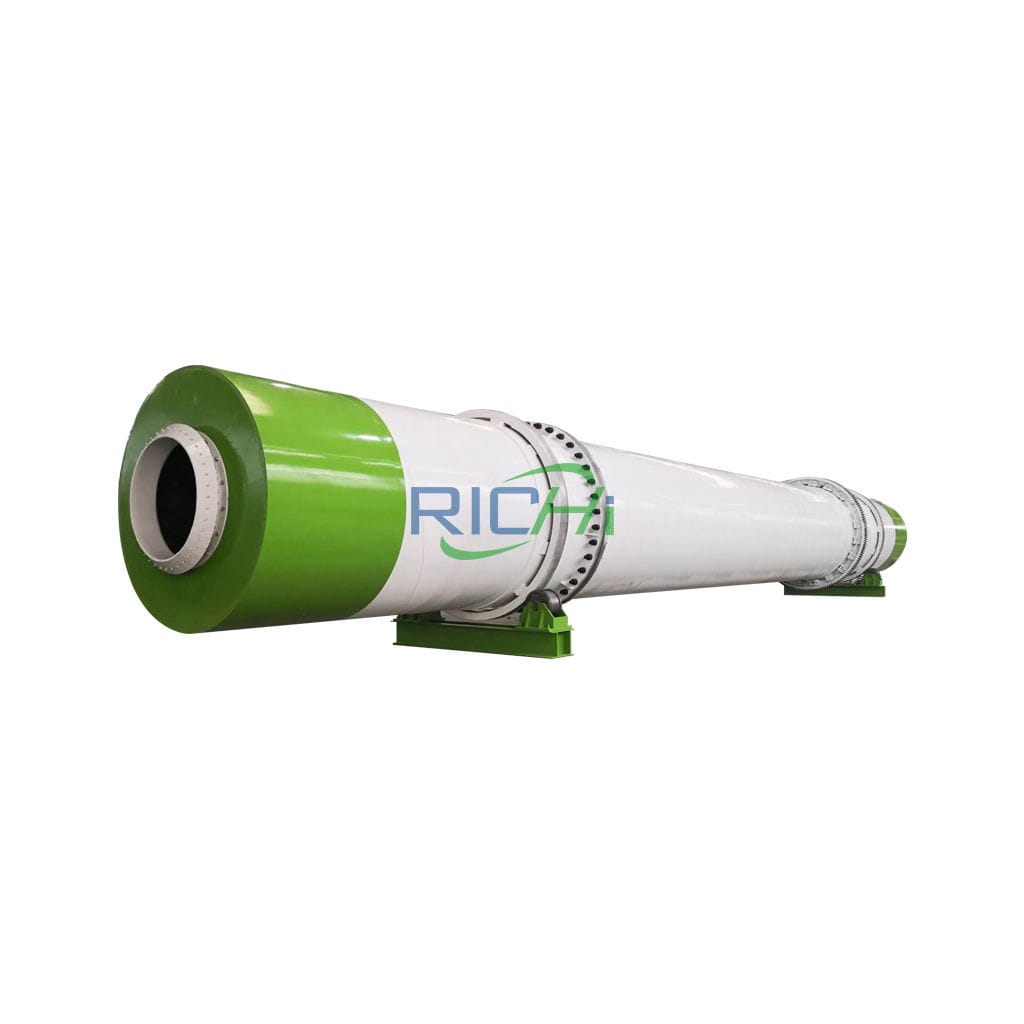 leaves Dryer
Why choose RICHI Machinery—— leaf pellet mill manufacturer?

Well-equipped, focusing on biomass energy leaf pellet machines for many years
Free technical consultation, free technical solutions, free guidance on installation, debugging and training;
The company provides customers with one-stop service and has multi-product, full-process mass production capabilities;
Biomass pellet machine, leaf pellet press, wood pellet machine, straw pellet machine, bamboo pellet machine, customized processing, biomass fuel pellet plant is affordable.
Complete qualifications and internationally recognized leaf pellet machine brand
50+ national patents, national high-tech enterprise, recommended enterprise by industry associations;
Strictly comply with ISO international quality system certification and ISO environmental management system, all products have passed SGS certification and CE certification.
One-to-one butler service to protect production
The company has a professional after-sales service team;
All parts and accessories are quality traceable;
We are here to help you solve pre-sales, during and after-sales problems at any time;
Provide technical consultation, training, and debugging services throughout the leaf pellet mill plant and biomass pellet plant project.
LEAVE YOUR NEEDS
Keeping in touch with us is an effective way to solve all your problems. If you have any needs or questions, please leave your contact information, then RICHI technical consultants will send design, quotation, videos to your mailbox. You can also contact us directly via WhatsApp: +86 13838389622