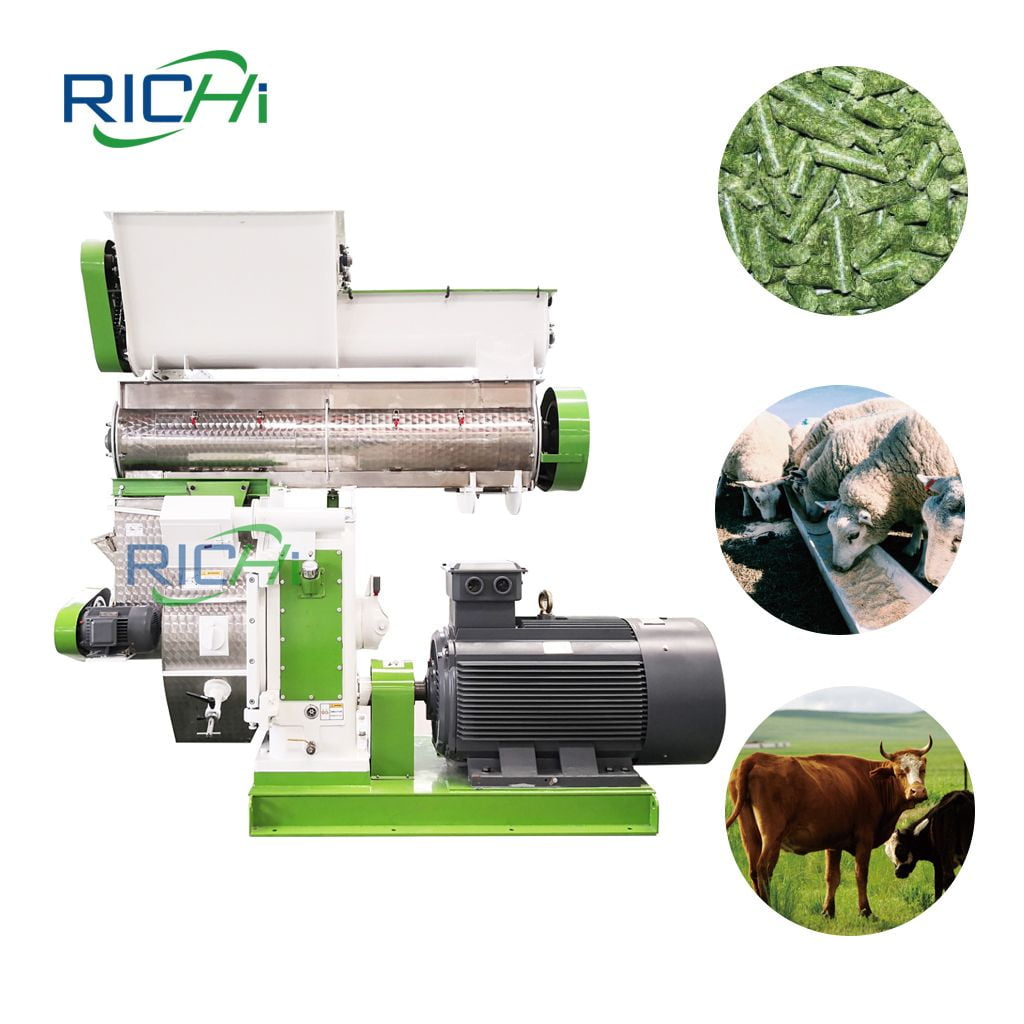 Hay pellet machine for sale
As a manufacturer focusing on the hay pellet machine for sale, we have the experience and know-how to cover your grass pelletizing needs.
Hay pellet machine series is the leading machine for the global hay pellet production industry. More robust and more reliable, RICHI hay pellet making machine models ensure high production performance with the best quality at the lowest cost per ton.
RICHI can offer highest quality hay pellet mill and complete hay pellet plants for the treatment and production of hay, alfalfa, straw, timothy and grass pellets. According to the requests of the customers and of the constructive characteristics, our hay pellet production lines have different construction characteristics and production capacity.
Capacity: 0.6-10T/H
Hay pellet machine price: 10000-100000 USD
Applicable raw materials: various grasses and grains. (Multiple raw materials can be used at the same time)
Application: Dairy cow, cattle, goat, sheep, horse, camel, rabbit, ruminant livestock and poultry feed processing plant, alfalfa pellet production line, grass pellet plant, etc.

(If you want to process fuel-based hay pellets, you can refer to our biomass pellet mill and related biomass pellet plant solutions.)
In order to improve feeding efficiency, improve palatability, save feed, and facilitate transportation, more and more people in the world adopt the modern forage processing technology of feed solidification, which processes grass into powder, block and granule. Feeds such as pellets are the most widely used. The hay pellet machine is the key equipment for making pellets from hay.
Videos of hay pellet mill
Features of hay pellet maker machine
Richi Machinery specialize in hay pellet machine for sale, innovative engineering and design to have been combined with the latest manufacturing technology to provide the good quality hay pelletizer machines in the world with best production levels ever achieved, along with excellent pellet quality. (Find us on YouTube)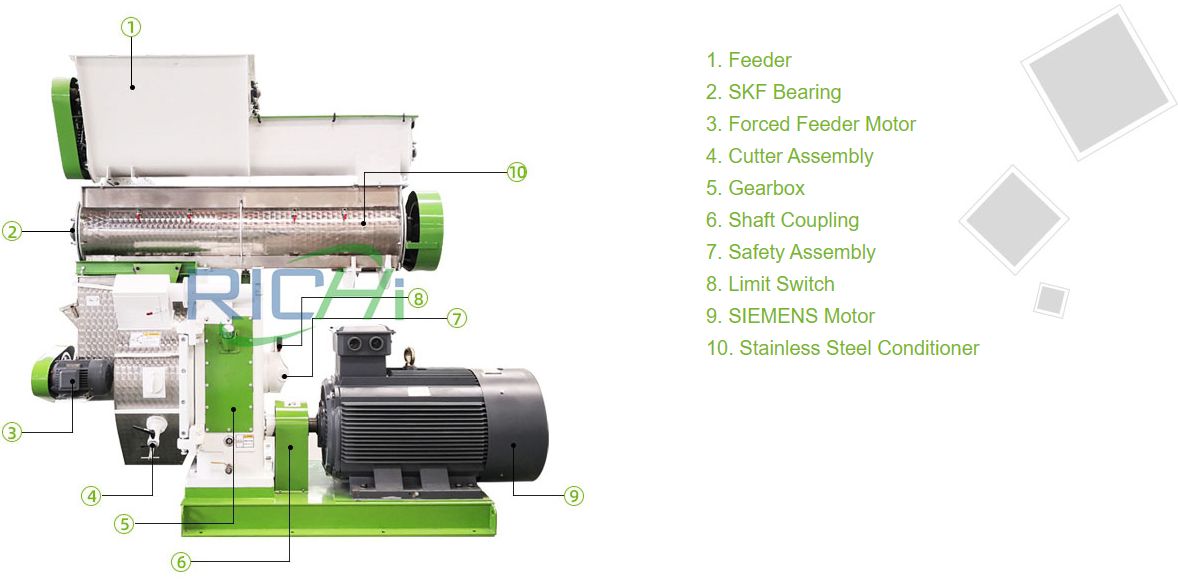 Efficient
Reliable
Compact
User friendly
Robust
World wide service
The hay pellet press is designed to process a powdery hay grass product into pellets through the combined action of heat, moisture, and compression.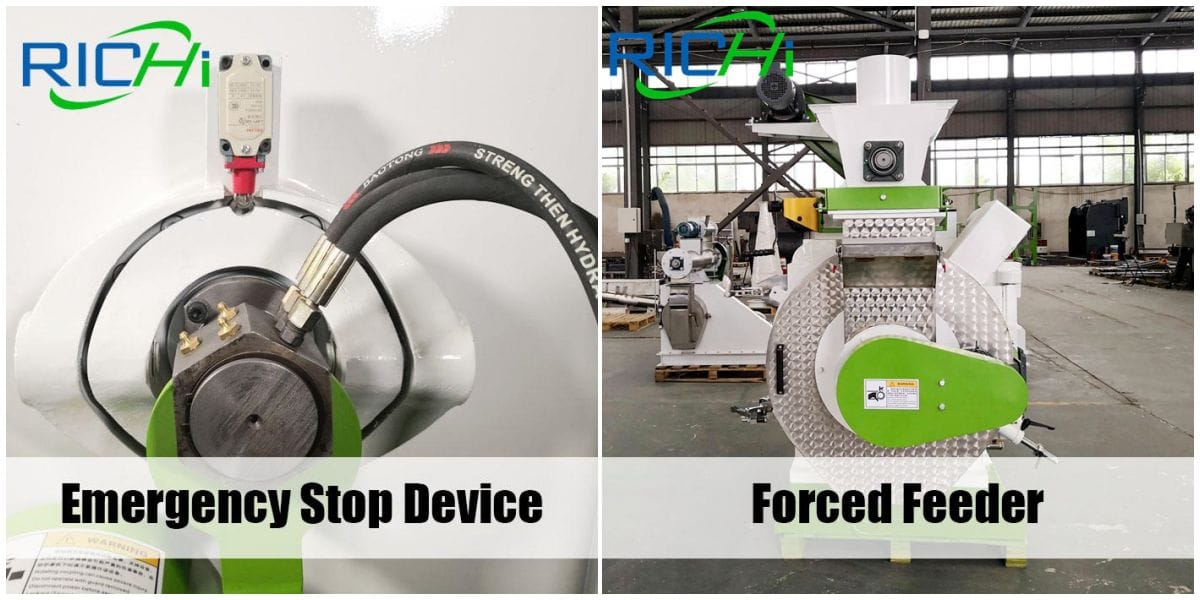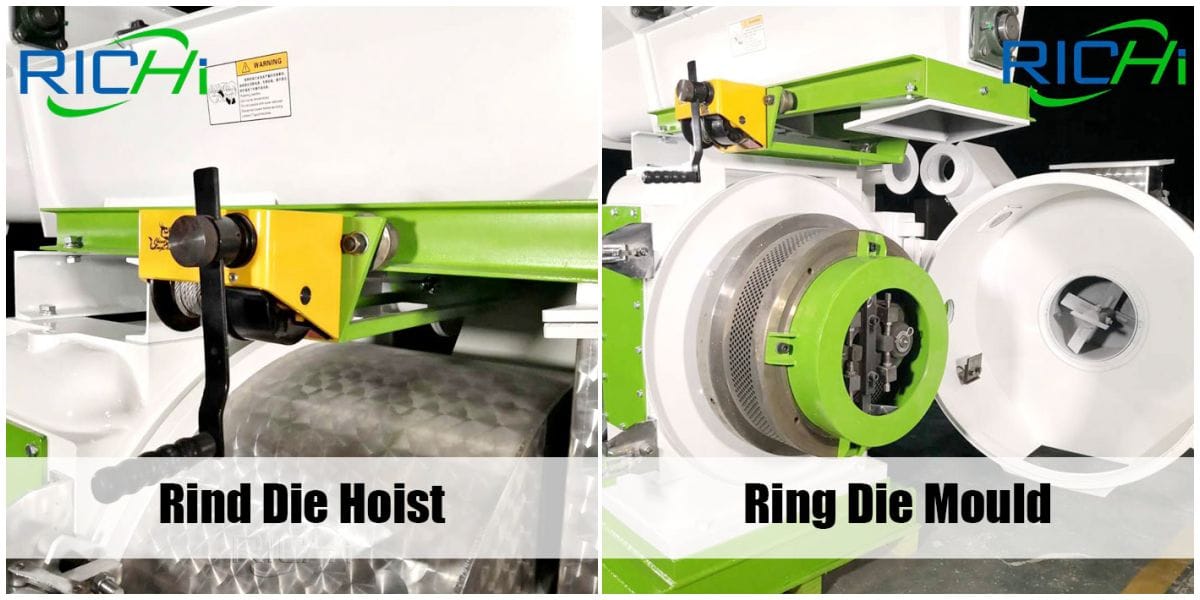 Steel housing in welded construction;
The rotor, mounted on the main shaft runs on two long life bearings;
Homogeneous conditioning to effectively improve fiber softening, increase hay pellet machine capacity, and lower production cost;
Steady feeding to ensure uniformity of material conditioning process and product quality;
Force-feeding to the pelleting chamber, ensure continuous pelleting action;
Quick-release design reduces down-time for replacing dies and rollers;
Two rollers with eccentric roller shaft design;
Robust design with integrated base;
An Optional continuous greasing system ensures bearings running smoothly;
Made from high-quality steel material.
Technical Parameters of hay pellet mill
| Model | Main Power(kw) | Anti-caking Feeder(kw) | Capacity | Final Pellet(mm) |
| --- | --- | --- | --- | --- |
| MZLH320 | 37 | 1.5 | 600-800kg/h | 2-12 |
| MZLH350 | 55 | 1.5 | 800-1000kg/h | 2-12 |
| MZLH420 | 90 | 1.5 | 1.5-2t/h | 2-12 |
| MZLH520 | 132 | 2.2 | 3-4t/h | 2-12 |
| MZLH768 | 250 | 3 | 5-7t/h | 2-12 |
| MZLH858 | 280 | 3 | 8-10t/h | 2-12 |
Hay pellet machine for sale the world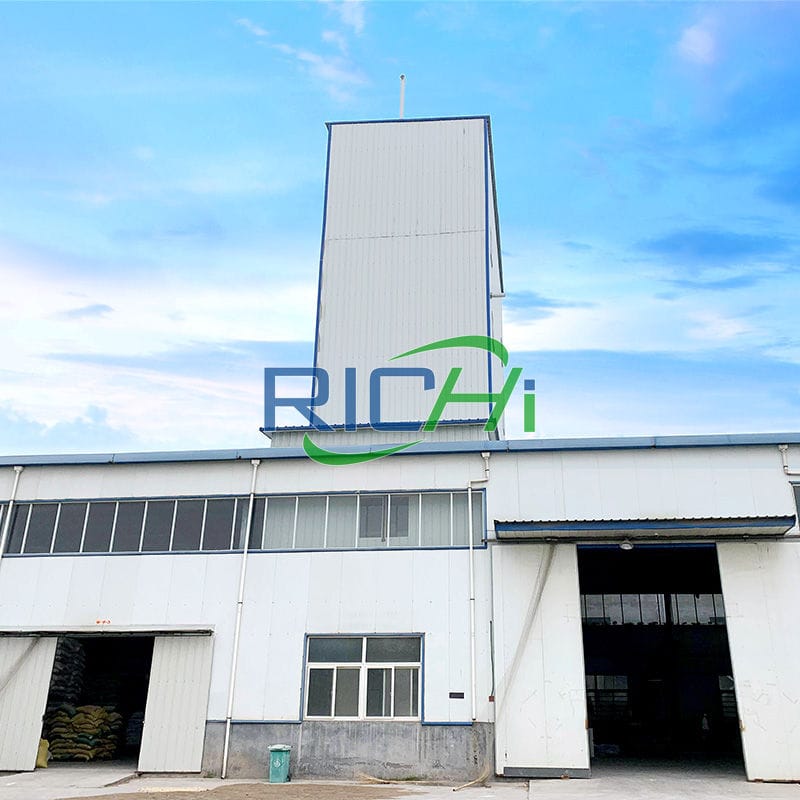 3-4 T/H elephant grass & alfalfa hay pellet machine for sale Hong Kong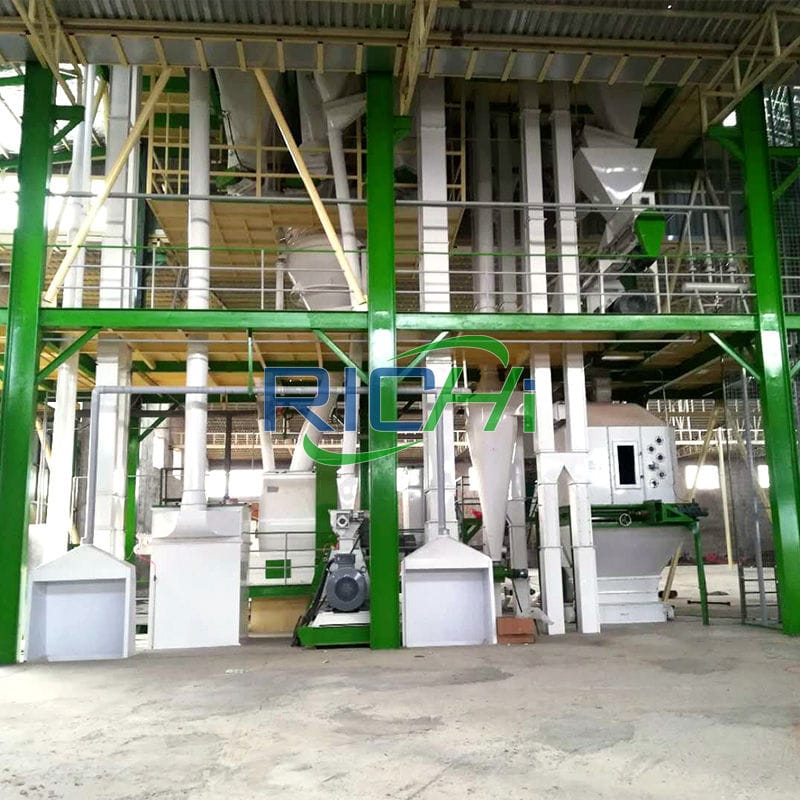 12T/H Alfalfa & Hemp hay pellet mill for sale USA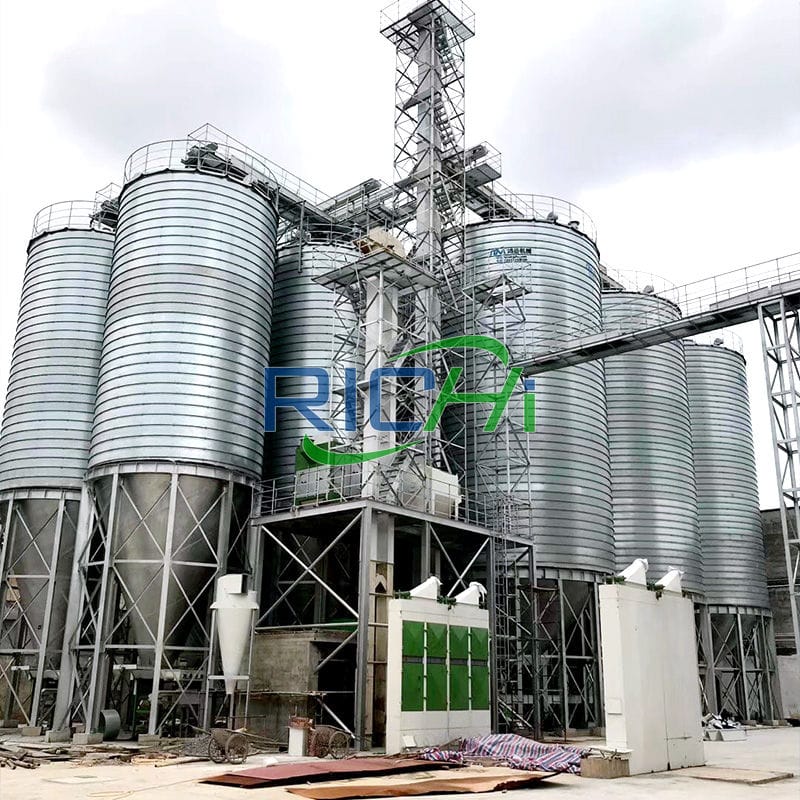 10 T/H hay pellet maker for sale Saudi Arabia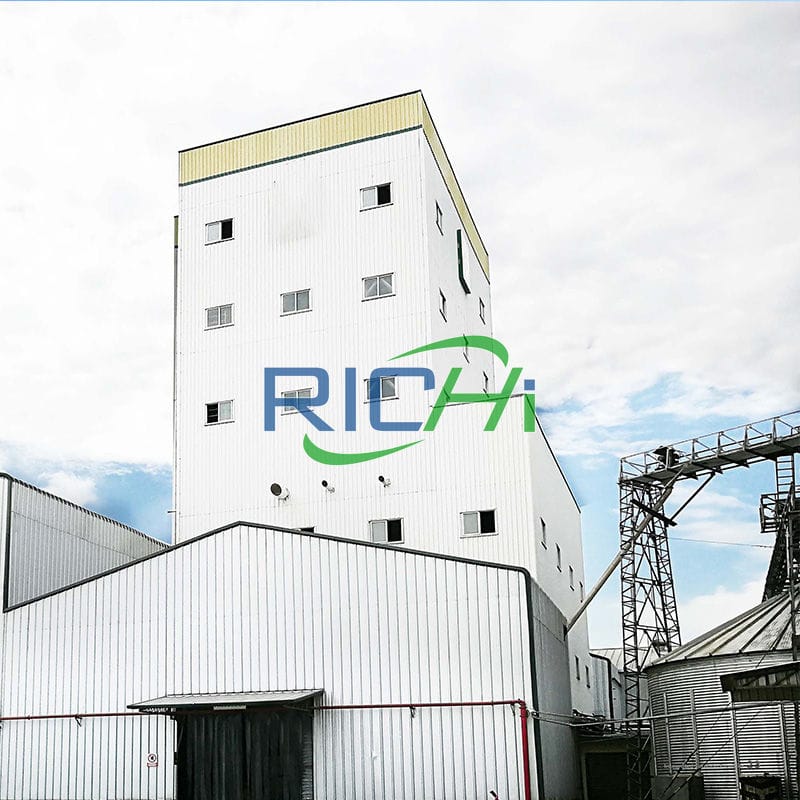 4T/H alfalfa hay pellet mill machine for sale UAE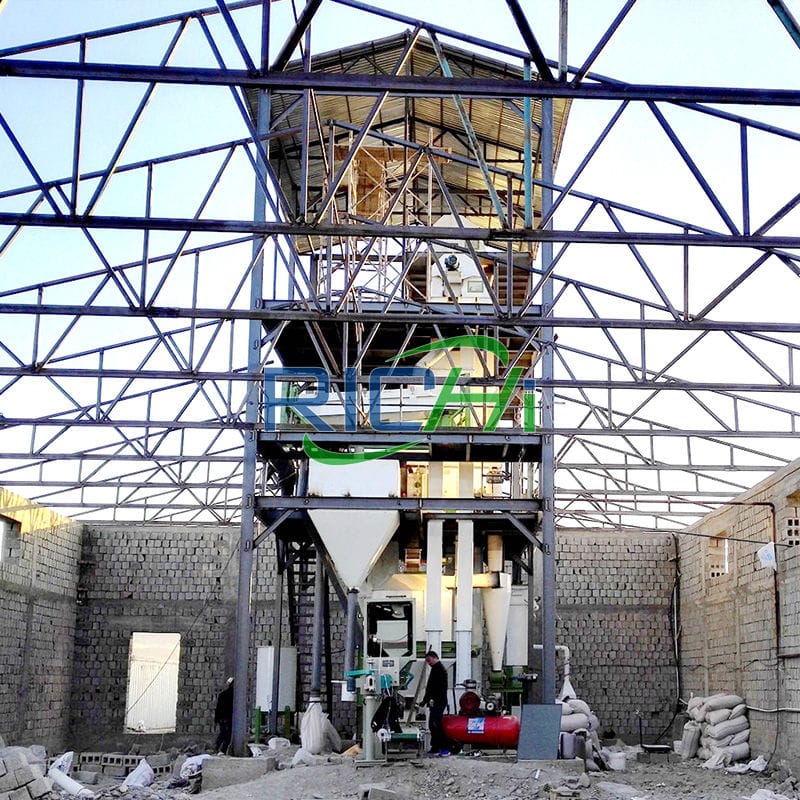 1-2T/H grass (50%-80%) hay pellet machine for sale Uzbekistan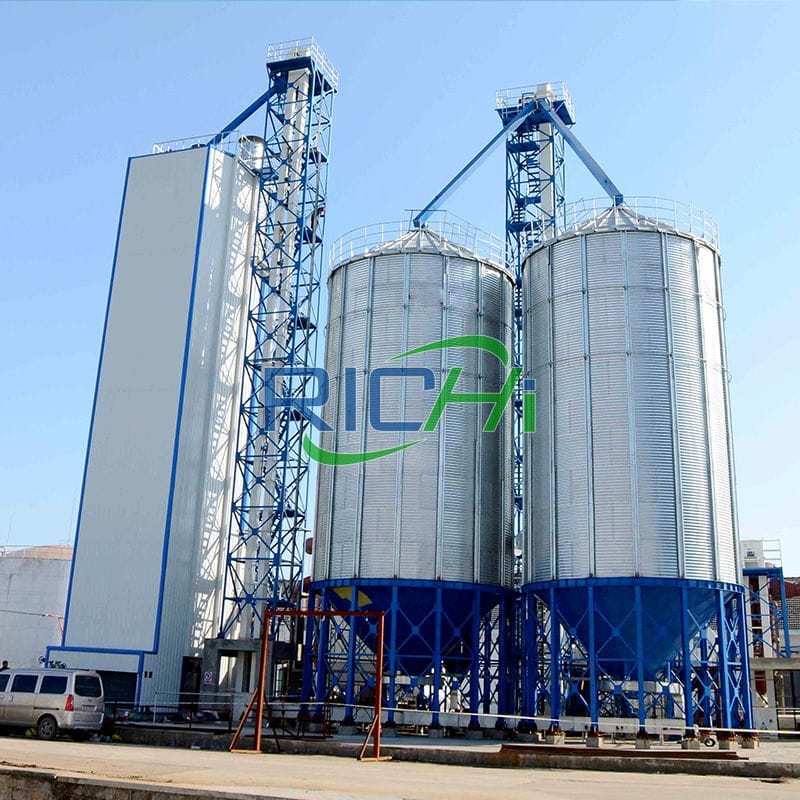 4-8 tons alfalfa Grass hay pelletizer for sale in Kazakhstan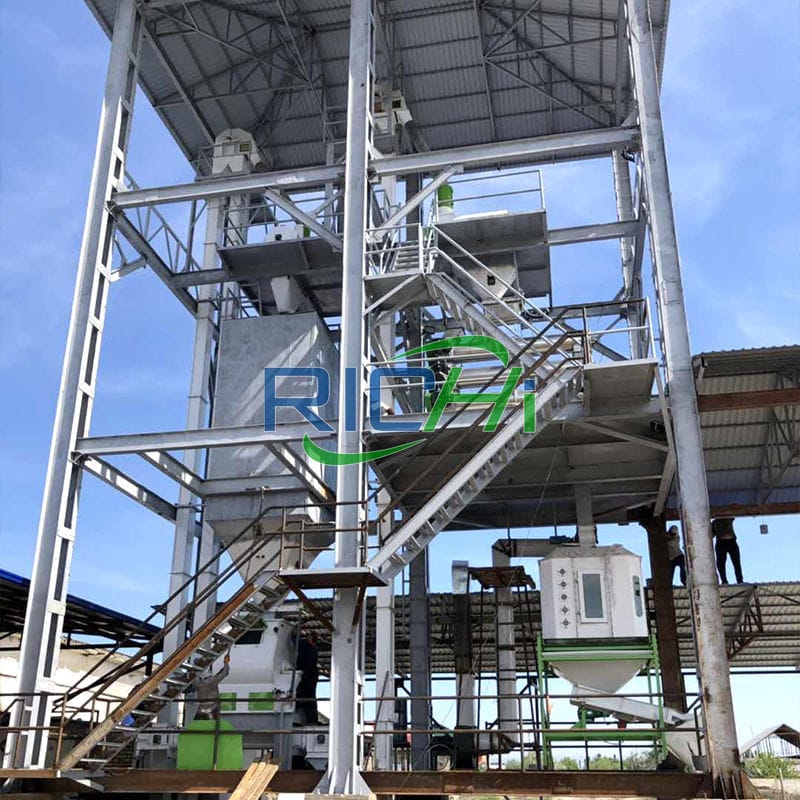 4T/H Alfalfa & straw Hay pellet press in South Africa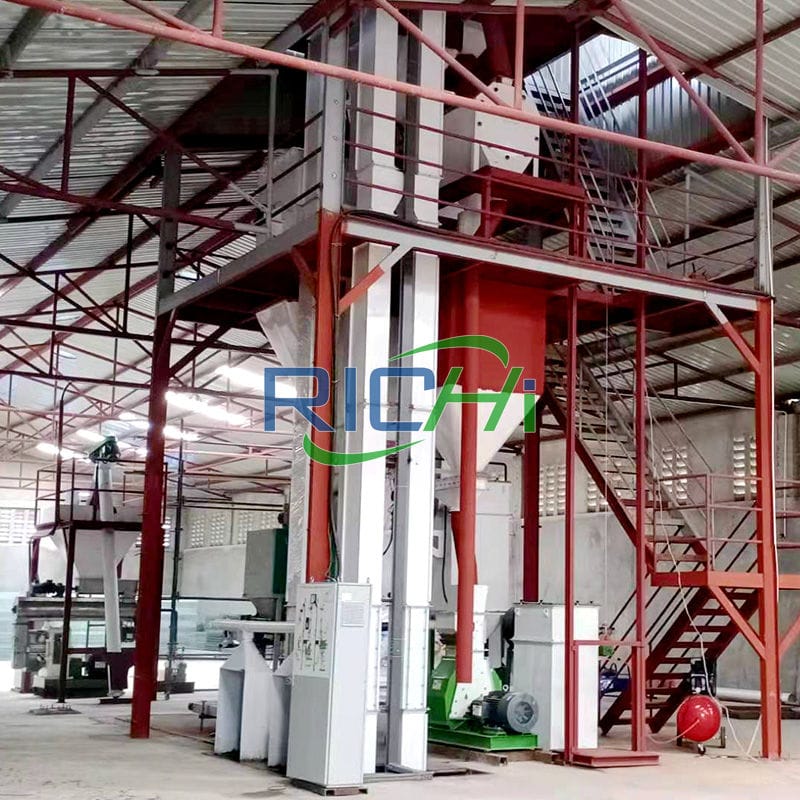 2T/H alfalfa hay pellet making machine in Mexico
Specifications requirements of grass hay pellets
Although customers in different countries have different requirements for grass pellet processing technology, here, as a manufacturer specializing in hay pellet machine for sale, RICHI can give some suggestions: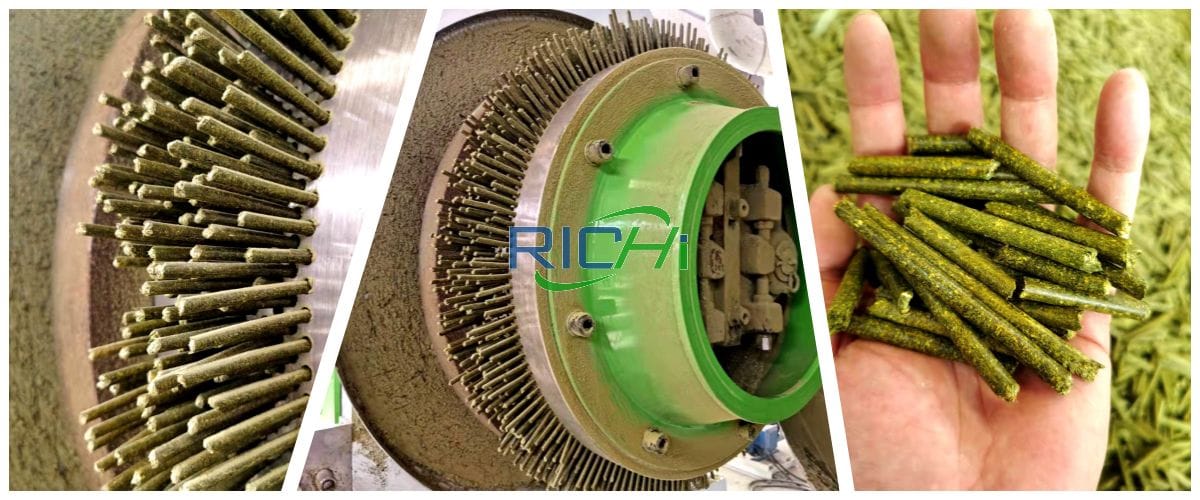 The feeding behavior and age of the animals, for example, the diameter of grass particles for feeding sheep and calves is 6-8mm, for large livestock is 10-18mm, for rabbits is 5-6mm, and for poultry is 1-3mm depending on the age;
Generally, when the proportion of grass powder is 40%~70%, the diameter of the die hole is 6~8mm.
Hay pellets can be divided into hard granules and soft granules according to the moisture content of the raw materials during granulation. Water (or steam) is added to the hard pellets during the granulation process. The water content of the raw materials is generally 17%~18%, and its density is about 1.3g/cm³. The finished product can be packaged for storage and transportation after cooling;
The water content of the raw materials of soft pellets is more than 30%, and its density is about 1.0g/cm³. Generally, they are fed while being processed, and can be stored and transported after being dried.
Hay pellets require smooth granule appearance, uniform granule, suitable granule hardness, low pulverization rate (less than 15%), and moisture content meeting the standard (12%~14%), and the realization of these requirements involves formulation, conditioning and tempering, crushing particle size, grass pellet press ring die and cooling and other factors.
Complete hay pellet plant solution
Richi Machinery not only provides a single hay pellet machine for sale, but also a complete set of hay pellet plant equipment.
01 Hay Cutting
The process of cutting is necessary because the dimension of the raw material has to be reduced. The raw material could be in two parts: round or rectangular bales.
The cut product can be transported with normal transportation systems. It could be dry or humid, in the first case it can go to the refining phase, in the second case the product has to be dried in order to have a suitable humidity to pellet.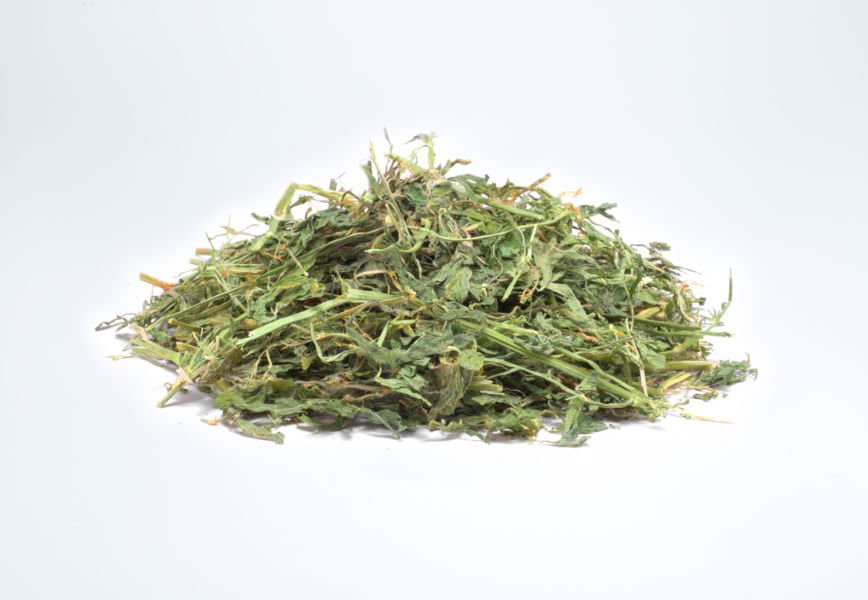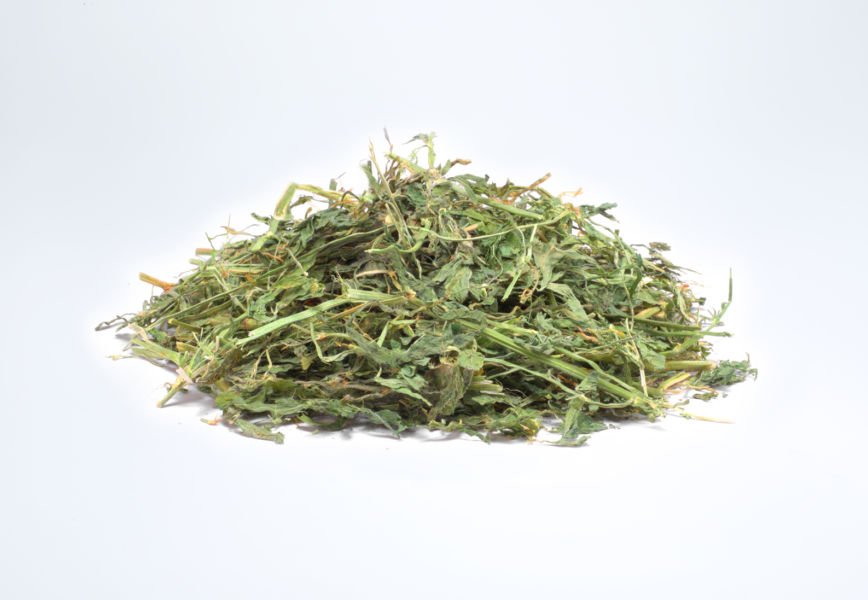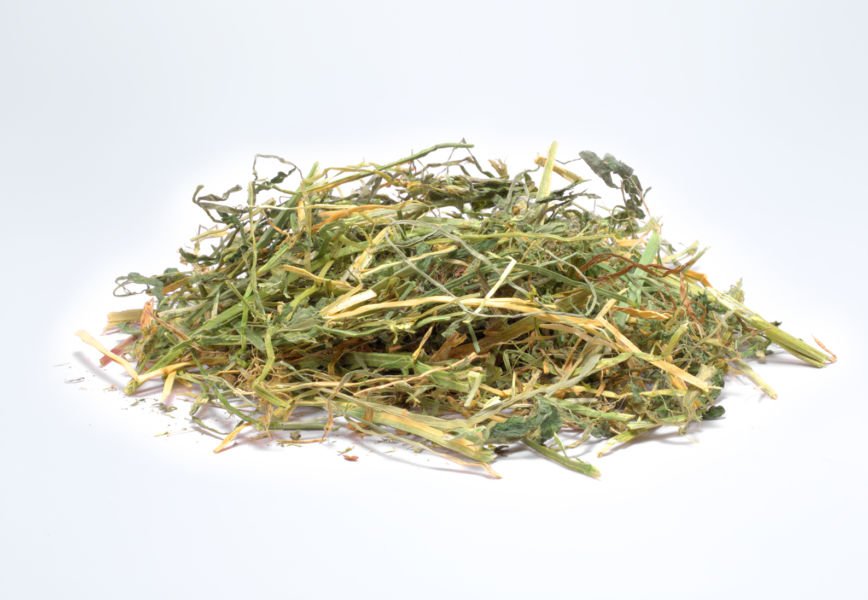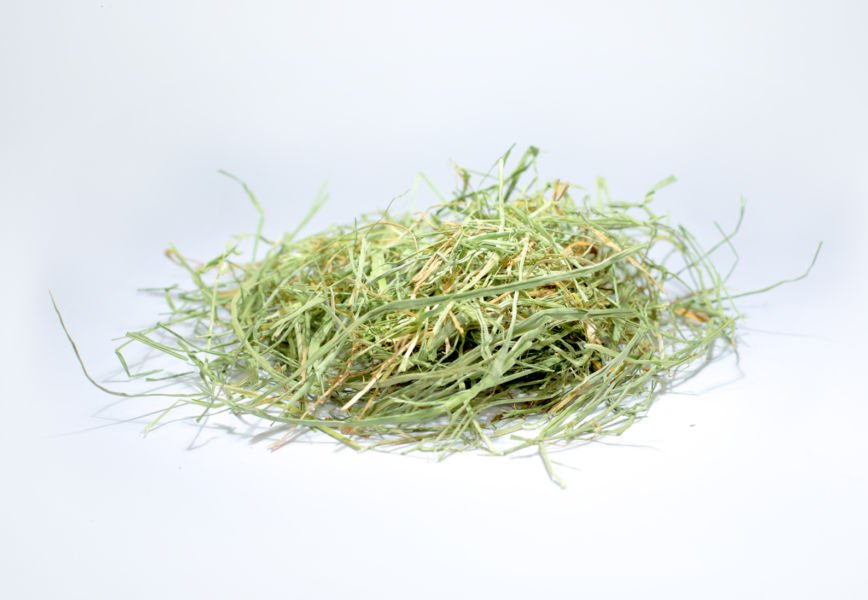 02 Drying Section
The humidity percentage of the grass must be reduced from approx 80-90% to not more than 12-18%. The machine could be a rotary drum dryer and has a burner that can be alimented with oil, gasoline, gas or biomass.
(If the raw material is only hay, drying is usually not required. This section is mainly aimed at pellet processing with high moisture raw materials.)
03 Hay Grinding
After drying, a hay crusher, complete with aspiration unit, reduces the dimensions of the product and prepares it for pelleting.

04 Mixing Section
A feed mixing machine make the product homogeneous and in this silo the product can be stocked.
05 Pelleting Section
The material is entering in the hay pellet machine passing through the hay pelletizer conditioner.
Here other ingredients could be added, before the material goes into the pellet pressure chamber to be transformed into pellets by the die. On the outside of the holes some knives cut the pellets at the desired length.

06 Cooling Section
After pelleting with hay pelleting machine, the product is very hot, therefore it's necessary to cool the product at approximately +5°C in respect to the room temperature, in order give it the right hardness and the best consistence to store and handle it.
07 Screening Section
In this phase the product is cleaned from the dust, which is brought back into the production cycle.
08 Packaging Section
The pelleted product is conveyed to the silo for storage before delivery. It can be delivered in bulk, loaded on trucks or packed in sacks or big-bag. The machines for packaging could be manual, semi-automatic or automatic, based on the requested production.

RICHI specializes in hay pellet machine for sale, we work closely with you to keep you one step ahead. Our hay pellet production line solutions come in a modular design so you can customize them to match your hay pellet production process. We also offer services, maintenance, repairs, automation, technology support.
These are all designed to deliver high quality products and cost-effective processes. Our hay pellet plants and hay pellet equipment also meet the most stringent sanitation standards.
Equipment needed to start hay pellet production line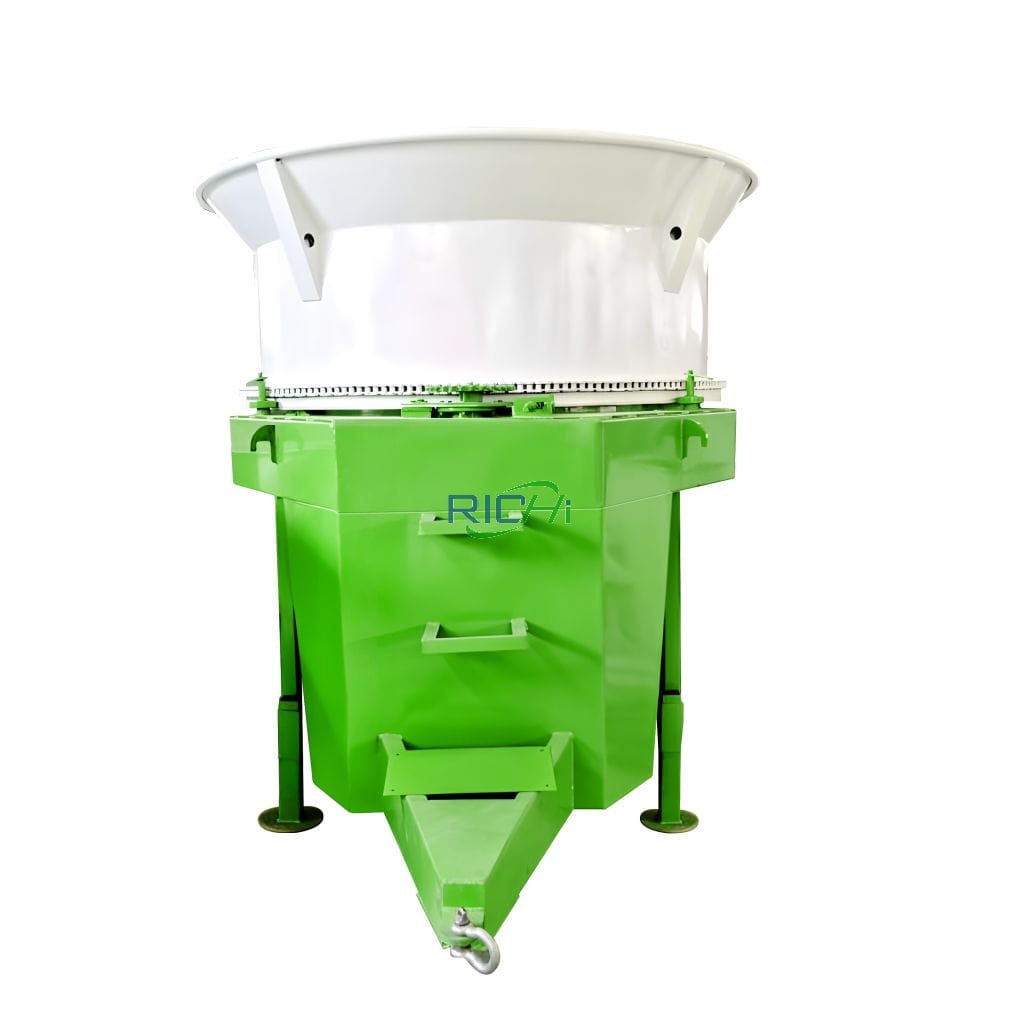 Bale breaker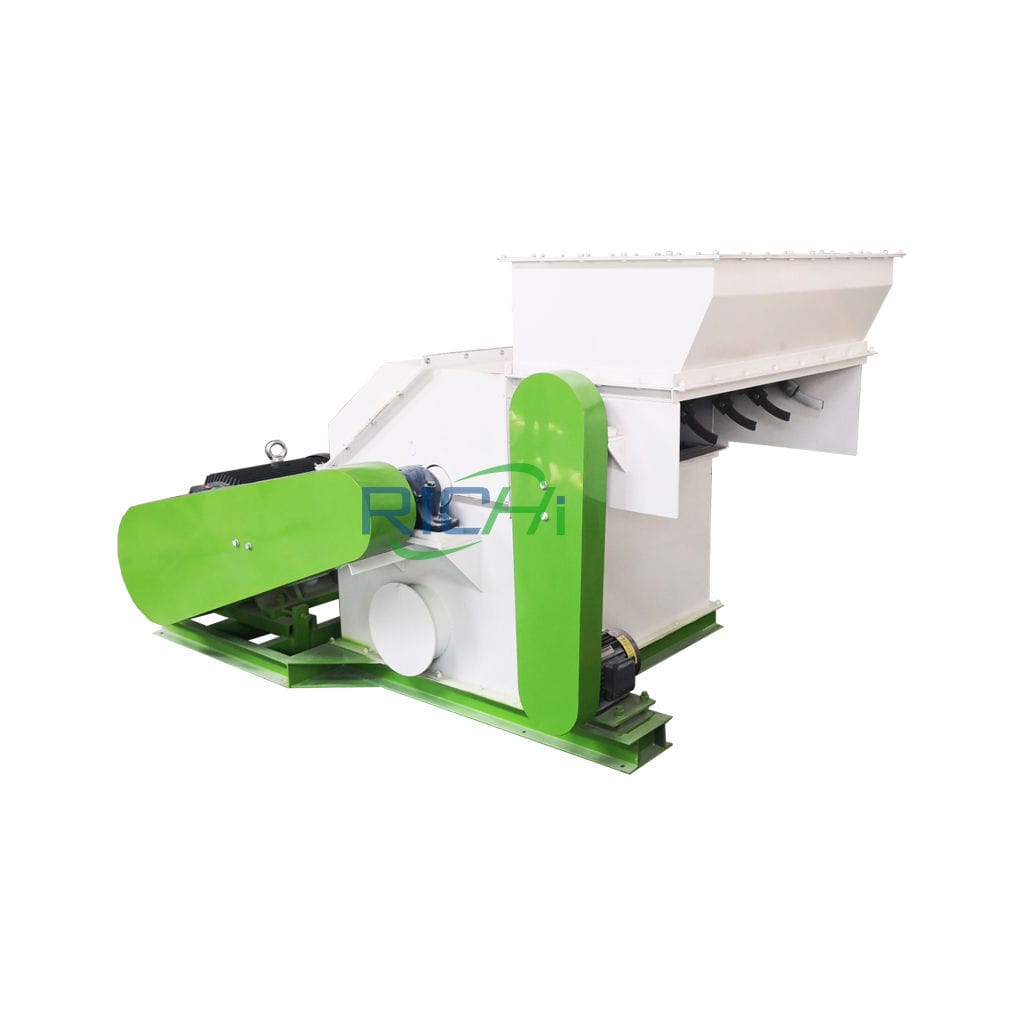 hay Crusher Machine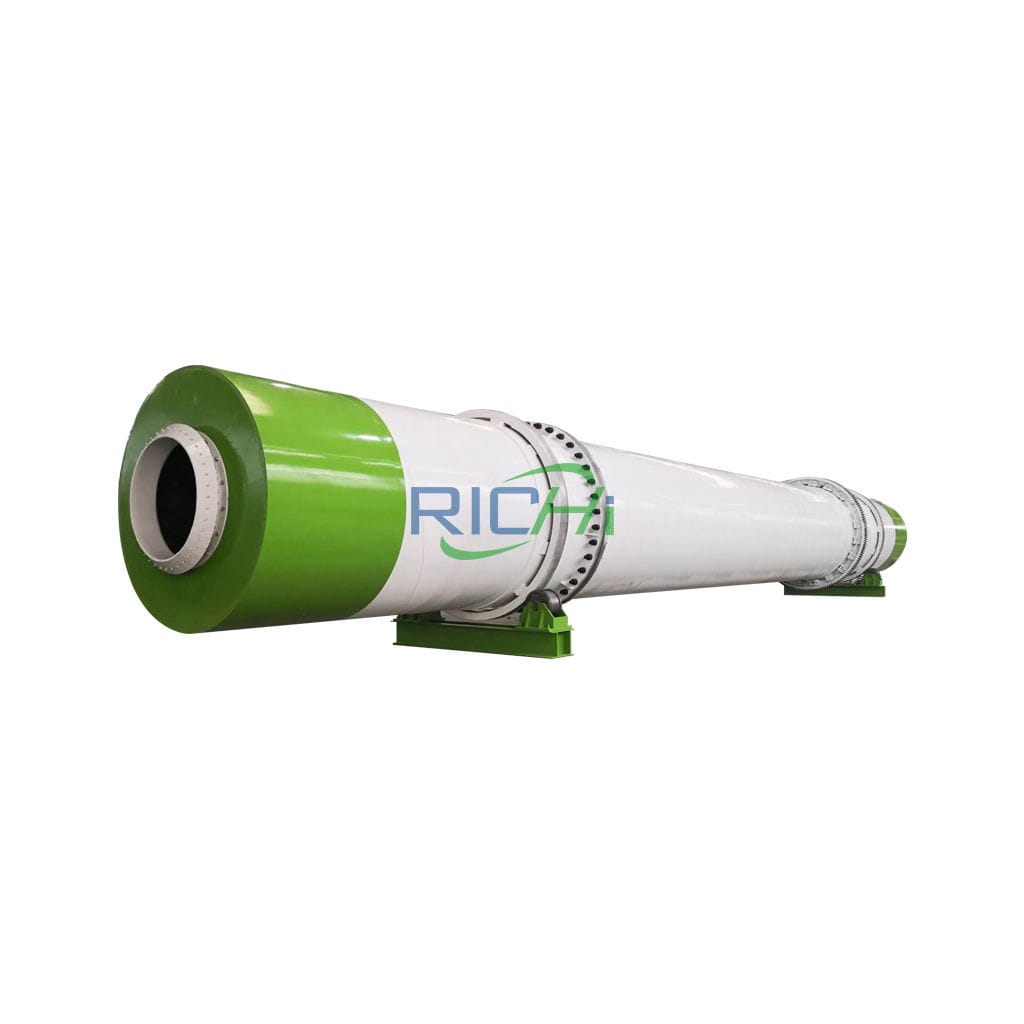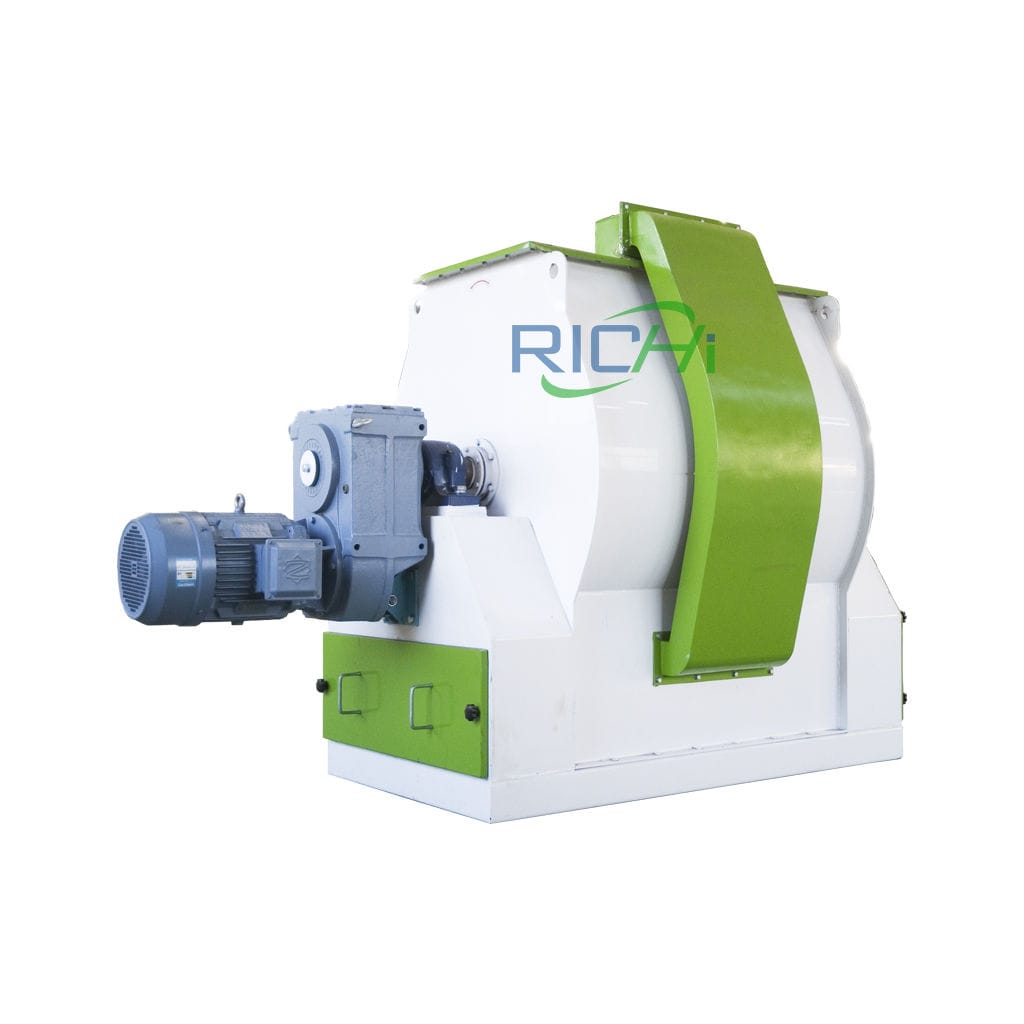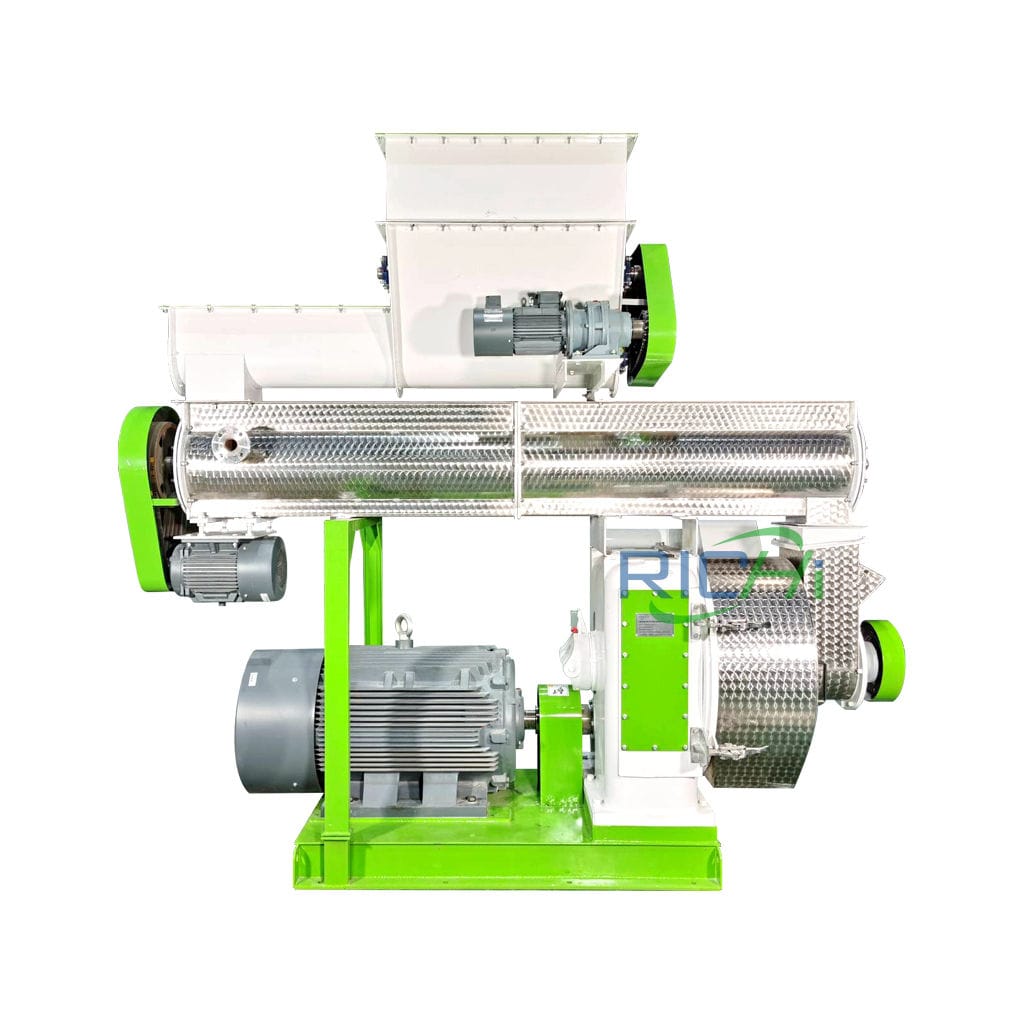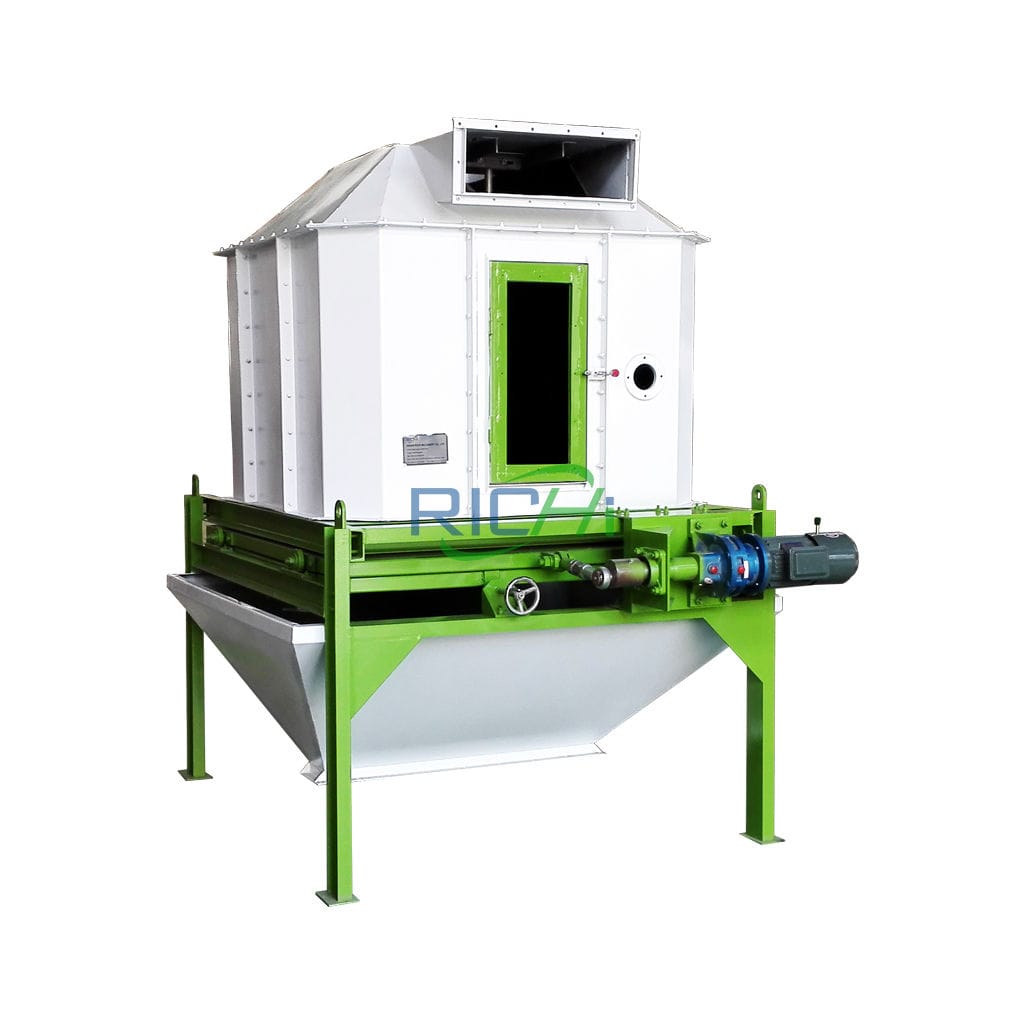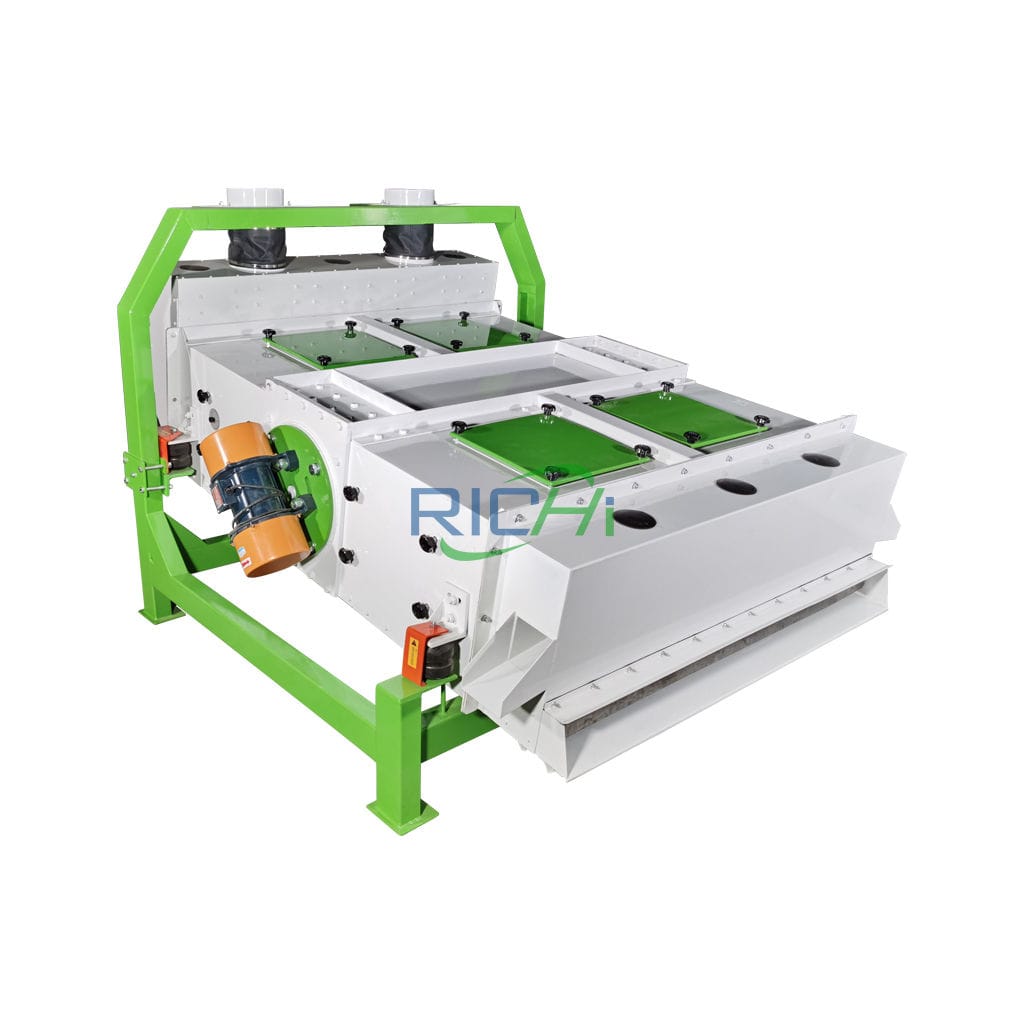 Screening Machine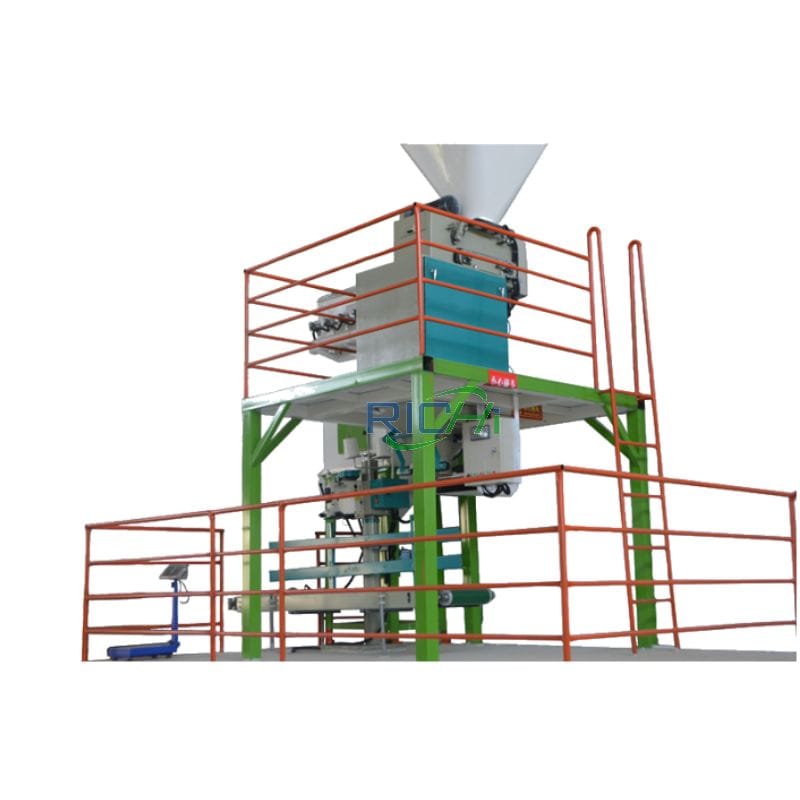 faqs of hay pellet making machine
Is the cost of grass granulation high?
RICHI specializes in hay pellet machine for sale, next let us give you some advice.
 
Granulation or non-granulation, which cost is higher? Obviously, pastures undergo a pelleting process, which increases production costs.
 
However, pellet feed has the characteristics of convenient storage, packaging, transportation, etc., and is conducive to the use of feed additives. It is easy to mix evenly, so that animals can eat different nutrients in a balanced manner. It can effectively improve the palatability of roughage, reduce feed waste, and increase unit feed. Excellent feeding effect, prevent picky eaters of livestock and poultry, reduce feed waste, improve palatability of livestock and poultry, increase feed intake, sterilize and destroy toxic substances in feed.
 
If grass pelleting is not economical, then more and more people will not enter the grass pellet processing industry. Everyone has gone through a detailed cost and benefit analysis.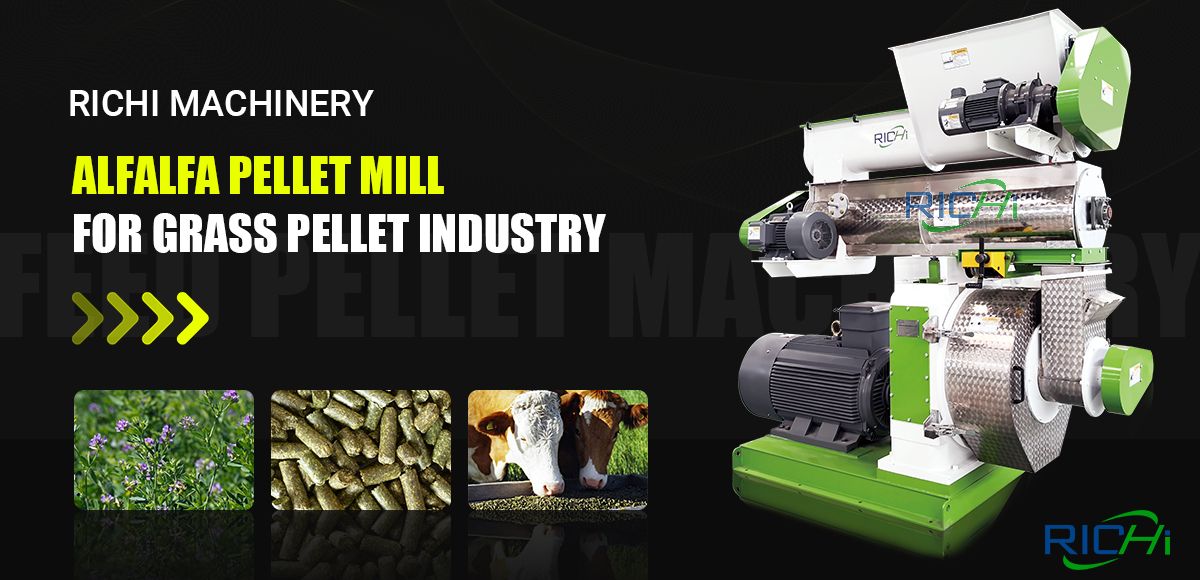 Which season of grass is more suitable for processing pellets?
Alfalfa, timothy, elephant grass, etc. are the main raw materials in forage pellet feed. Grass growth and utilization are affected by the seasons.

The nutrient content of forage grass in winter is low, usually the forage grass is relatively dry and yellow, and livestock and poultry lack feed to eat; when the weather gets warmer, the growth of forage grass is much stronger than in winter, and the nutrients contained in it are very rich. I can't finish the poultry.
 
In the processing of hay pellet feed, try to choose forage grass in the warm season, and process and utilize it into pasture pellet feed according to a series of steps of harvesting, drying, and crushing. The excess pasture pellet feed can be sealed and stored.
 Are you manufacturer of trading company?
Richi Machinery specializes in hay pellet machine for sale. But first, we are hay pellet mill manufacturer, also with marketing department and R&D center.
I am a starter to grass feed industry, how to design the suitable hay grass pellet plant?
Do not worry about this. RICHI have already helped many beginners. We provide optimal project design according to every customer's needs.
Do you offer hay pellet machine installation and training service?
Yes. We can dispatch technicians to customers' site to help install hay pellet plant equipment and train how to operate.
How can you guarantee the after-sales service?
We have professional after-sales service center with experienced and skillful engineers. When problem of hay pellet making machine occurs, our engineers will be assigned to your site to solve problems timely. Also spare parts can be provided timely due to oversea warehouses.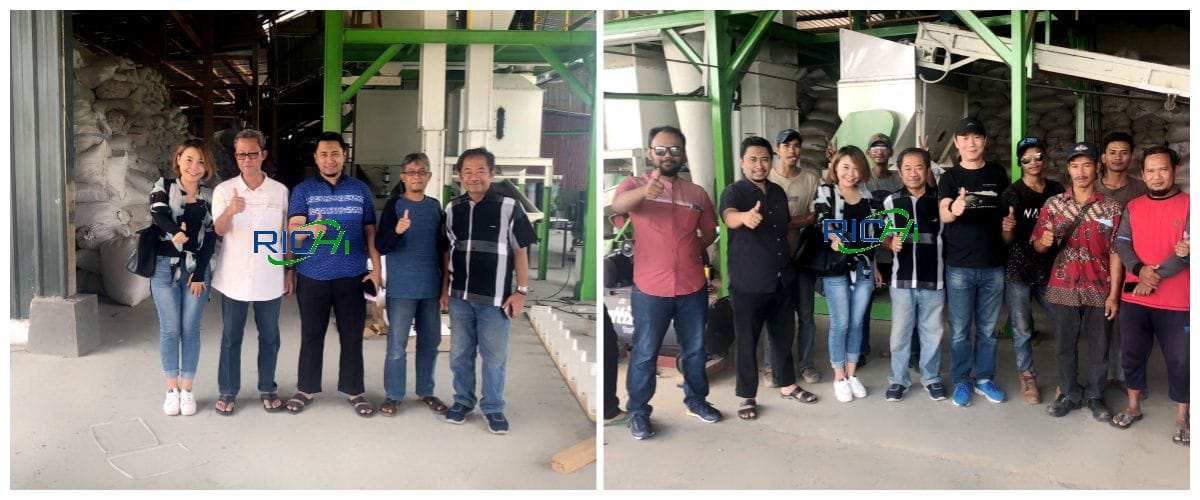 Are there some machines in my area I can observe?
RICHI have hay pellet machine for sale many countries, if there are machines in your country, we can contact the customer to arrange a visit for you.
Which kinds of raw material can be used for making pellets?
Grain, hay, grass, alfalfa, elephant grass, timothy, agricultural straw, stalk, bamboo, peanut shells, rice husk, etc. So hay pellet machine can also be called alfalfa pellet machine, timothy pellet machine, elephant grass pellet machine, etc.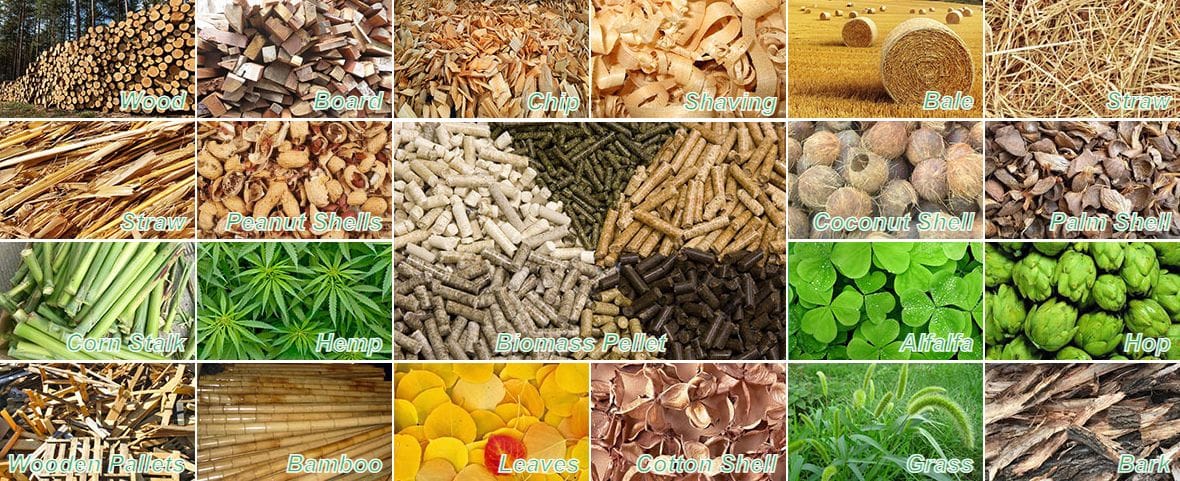 What is your work flow?
Inquiry—Quotation—Communication—Order Confirm & Payment Received—Production—Production Tracing & Inspection—Check Every Product—Book Vessel & Arrange Delivery—Documents Post/Telex Release—Customs Clearance—Arrange Delivery to Clients` Site—Discharge Goods—Arrange Installation & Debugging
How long is the delivery time?
For standard machines, that would be 15-30 working days; For non-standard hay pellets machines and customized machines according to customers' specific requirements, it would be about 30-45 working days.
 
We work with the biggest freight forwarder in North China. if you need to appoint other freight measures, we can arrange them because we have rich experience and sufficient funds to handle.
Richi Machinery specialize in biomass grass hay pellet machine for sale, we have developed a series of next-generation pellet processing equipment that help companies to maximize the usability of grass.
Using RICHI machines you can produce sustainable and efficient grass feed pellets。Over the past few decades of development, RICHI has grown into a reliable hay pellet making machines manufacturer and supplier.
LEAVE YOUR NEEDS
Keeping in touch with us is an effective way to solve all your problems. If you have any needs or questions, please leave your contact information, then RICHI technical consultants will send design, quotation, videos to your mailbox. You can also contact us directly via WhatsApp: +86 13838389622