1-2 T/H Agriculture Waste Biomass Wood Pellet Line solution
wood waste pellets production
---
1-2T/H wood pellet line comes with everything you need to process just about any wood and biomass, including sawdust, shaving, log, etc., wheat, straw, alfalfa, corn, rice husks, and more. It can be used to produce pellets of all kinds, allowing you to speed up your production process and improve your bottom line.
Cost: 40,000-300,000 USD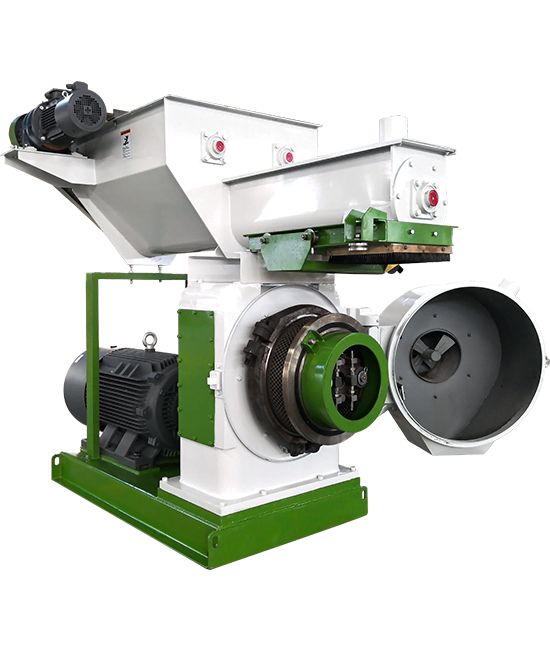 1-2T/H Wood Pellet Line Solution
Wood fuels have a great developmental scope. The trend and demand are on the rise. It helps in waste reuse and decreasing air pollution, and it is highly economical and convenient. People are finding ways to reduce waste and to recycle them. The main solution to this is to use biomass fuels. Setting up a complete pellet line has a great opportunity.
Richi Machinery, is a reliable supplier of systematic solution for wood pellet manufacturing. Welcome to visit our wood pellet mill manufacturing factory or the complete wood pellet line project we built across the world. We offer the reasonable plan, wood pellet equipment and price!
Raw Materials: Wood (Hardwood, Softwood or Their Mixture), Sawdust, Straw, Bamboo Waste, EFB (Empty Fruit Bunch), Coconut Shell, Sugarcane Bagasse, Napier Grass, and many other biomass waste.
1-2 T/H Wood Pellet Line Price: 40,000-300,000 USD
Wood Pellet Line Projects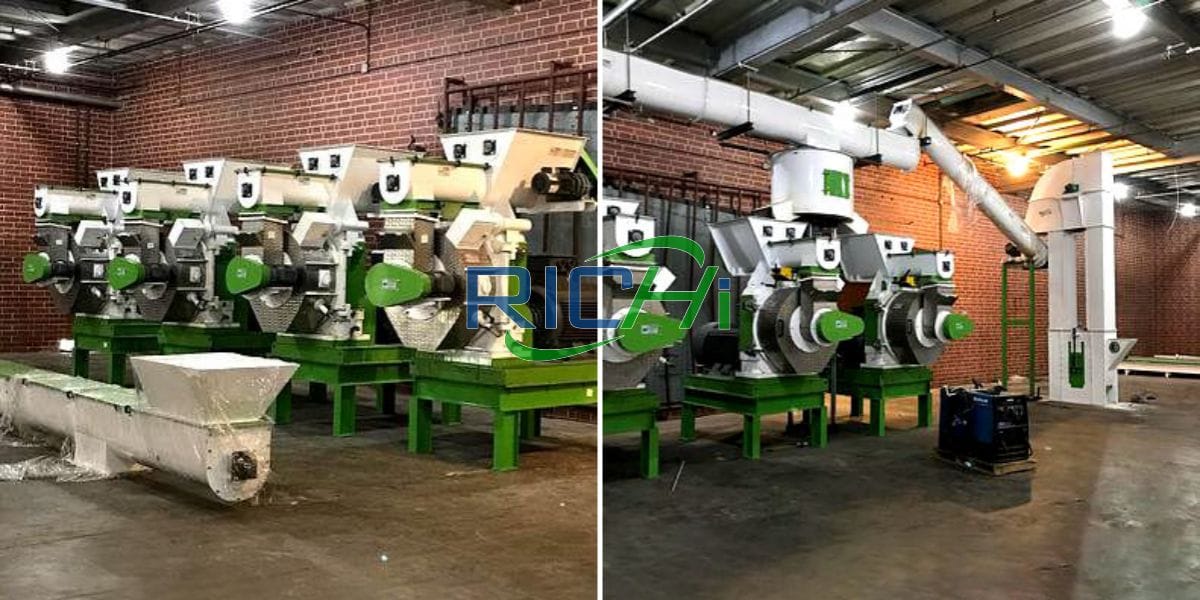 10T/H
Wood pellet mill plant in united states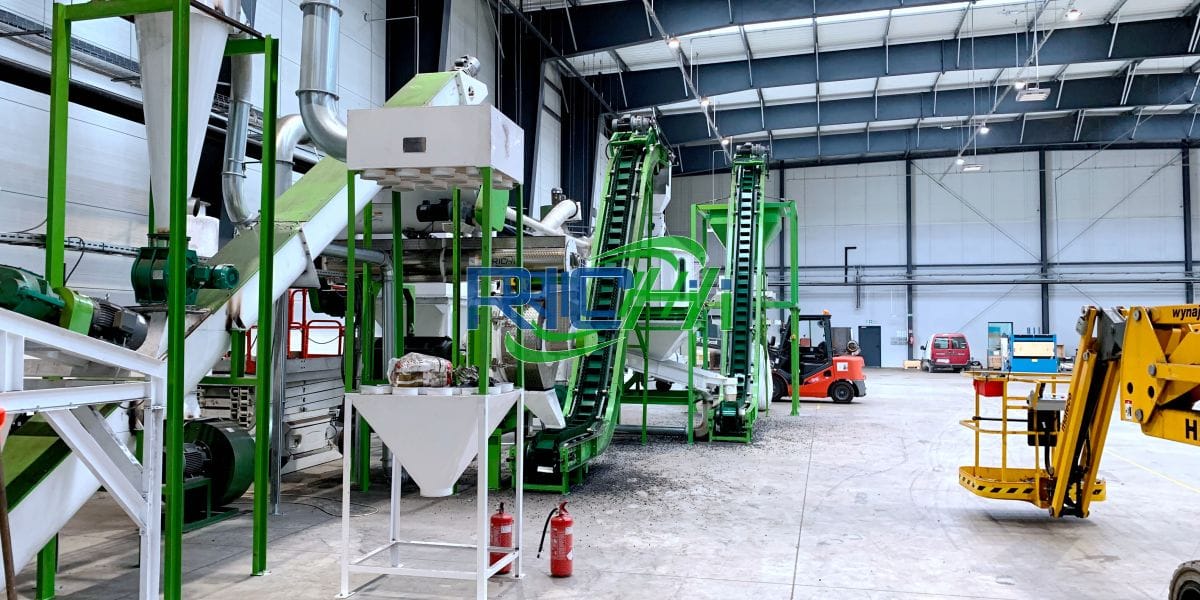 2T/H
wood pelleting plant for sale poland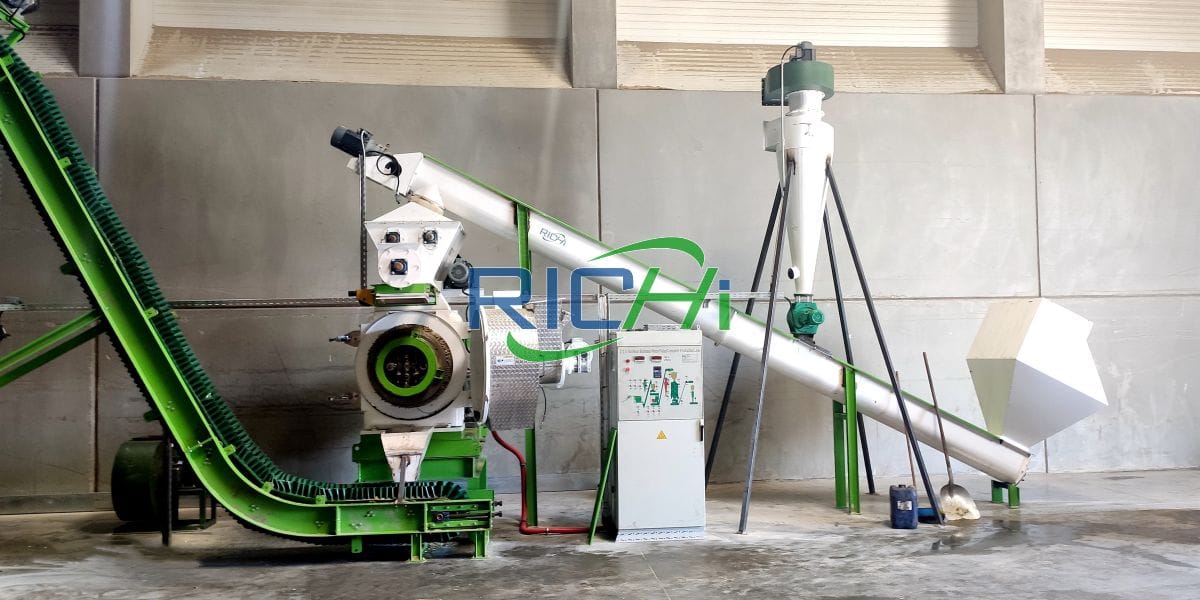 2-2.5T/H
wood pelletizing plant in romania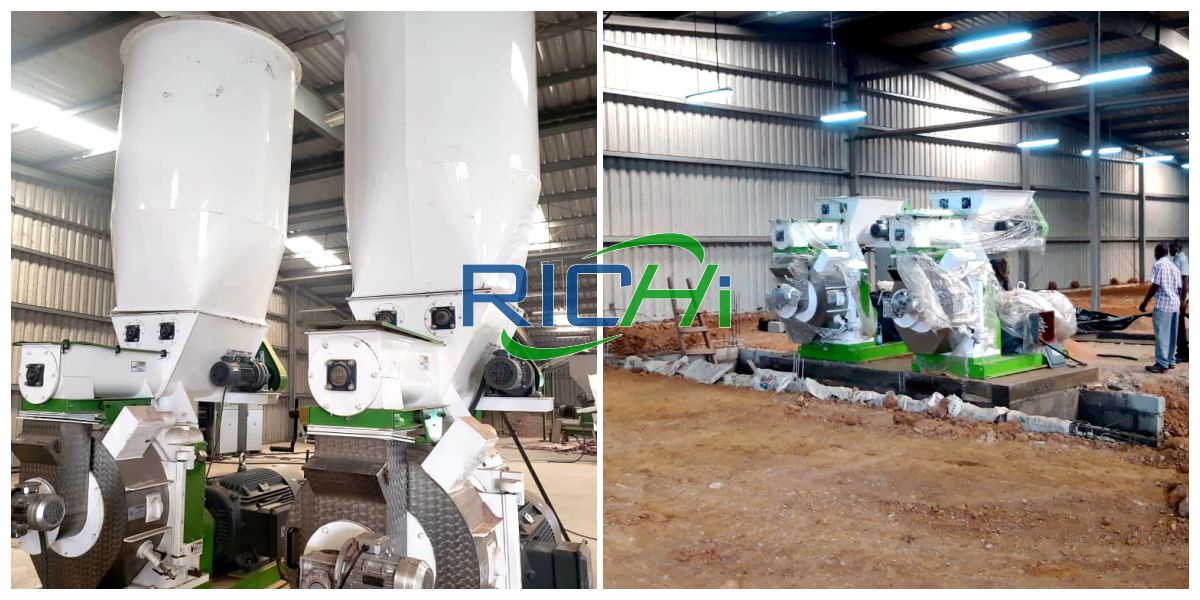 5T/H
wood pellet production line in austria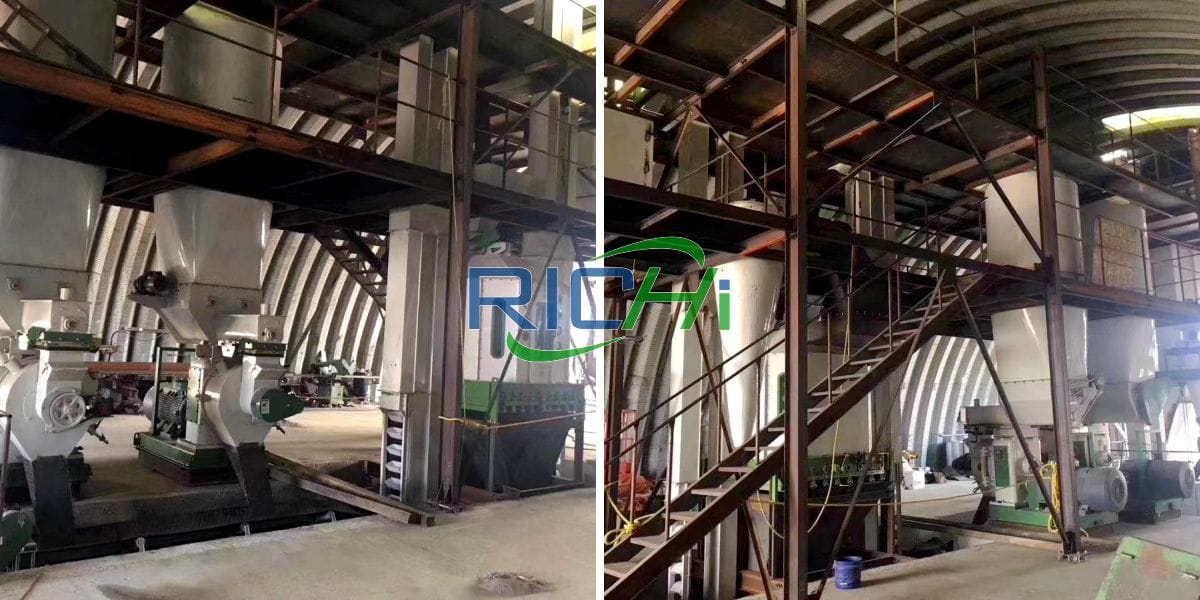 Equipment needed to start wood pellet line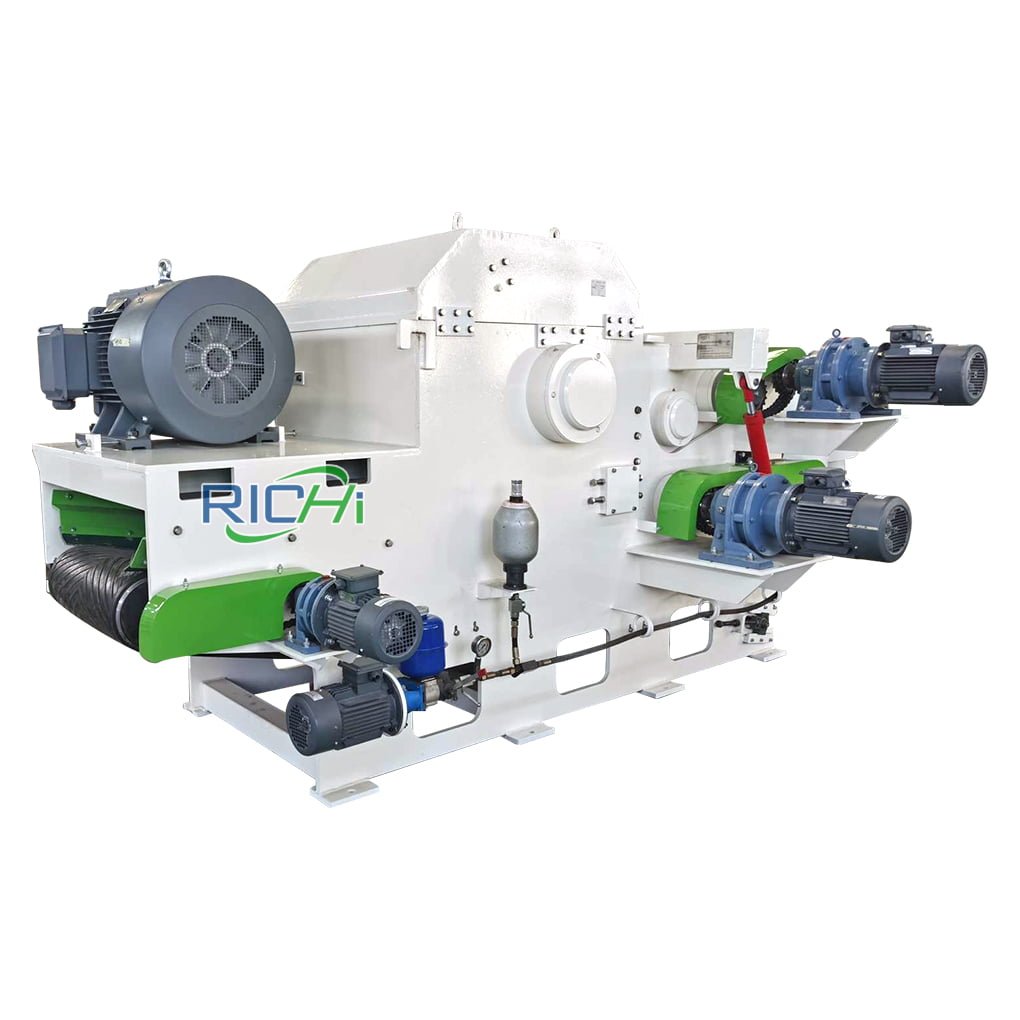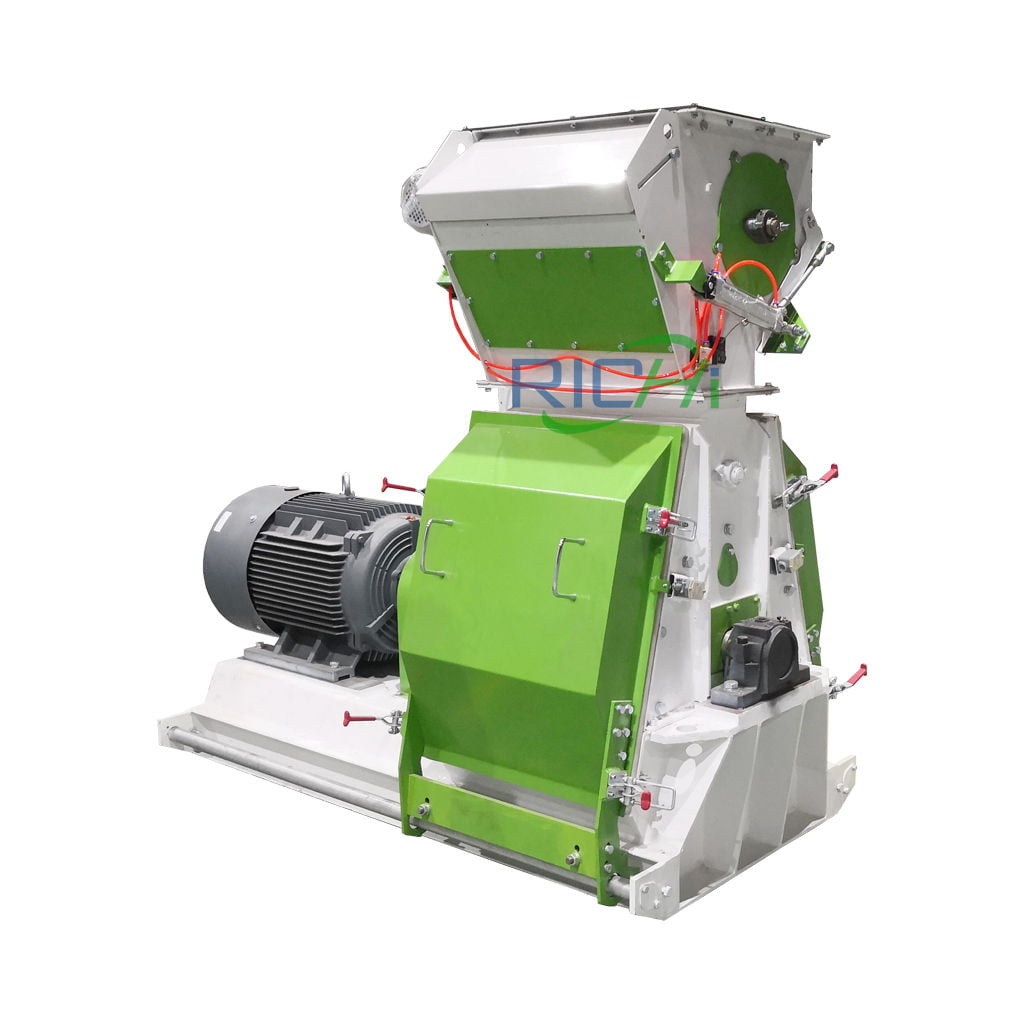 Wood Hammer Mill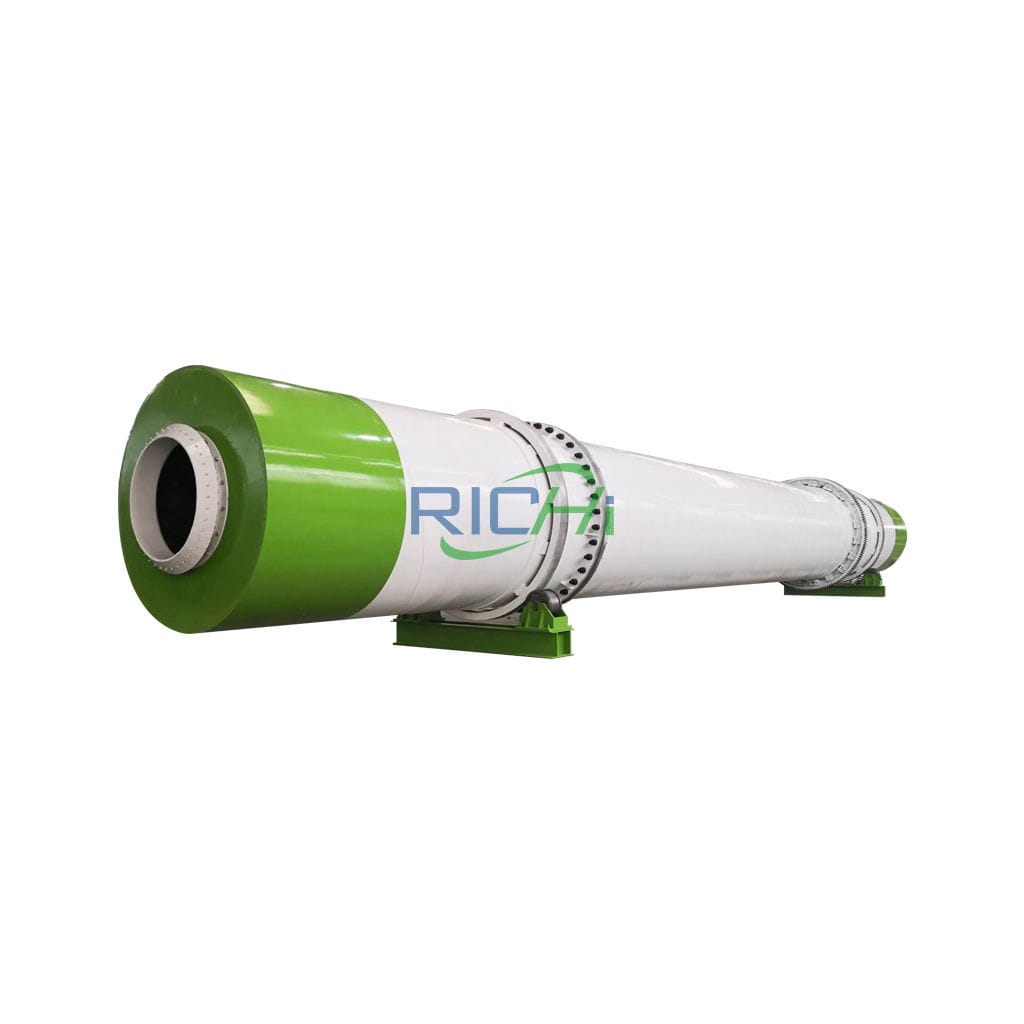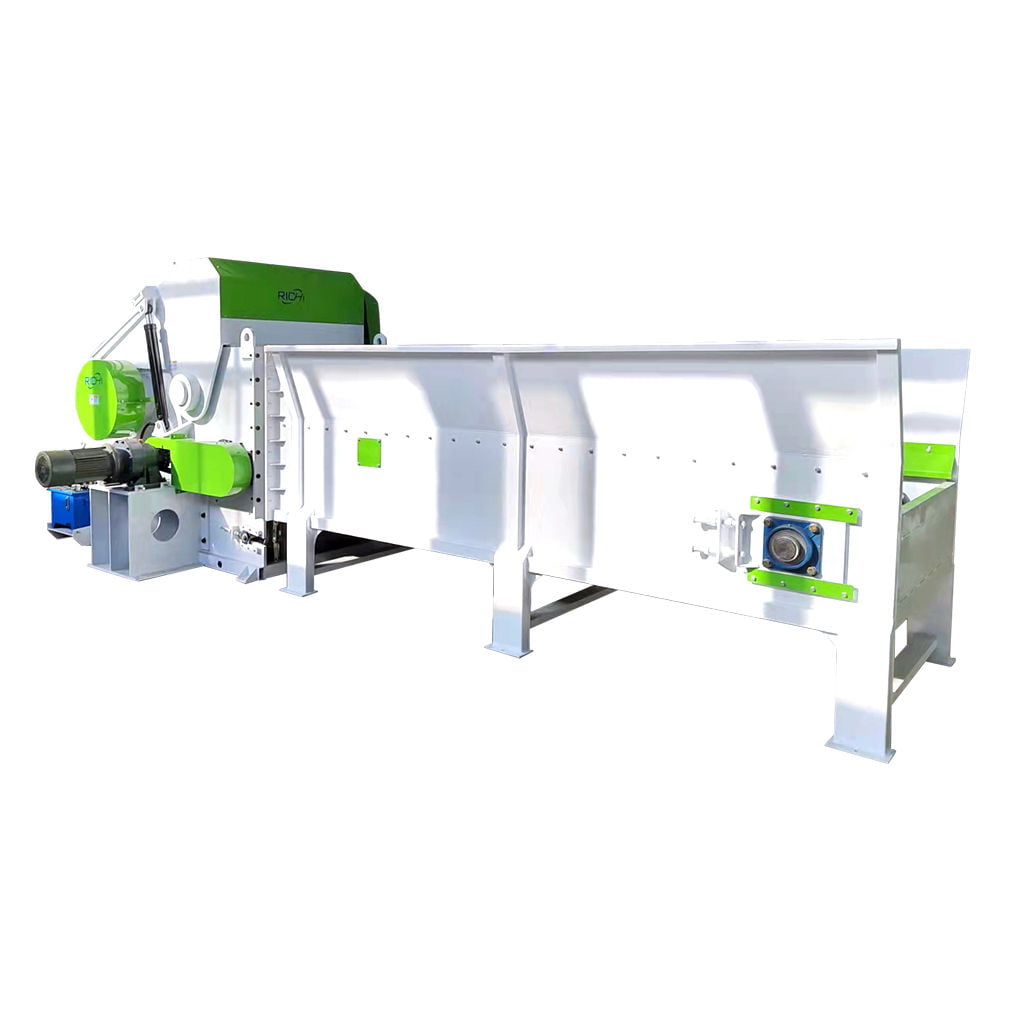 Pallet Shredder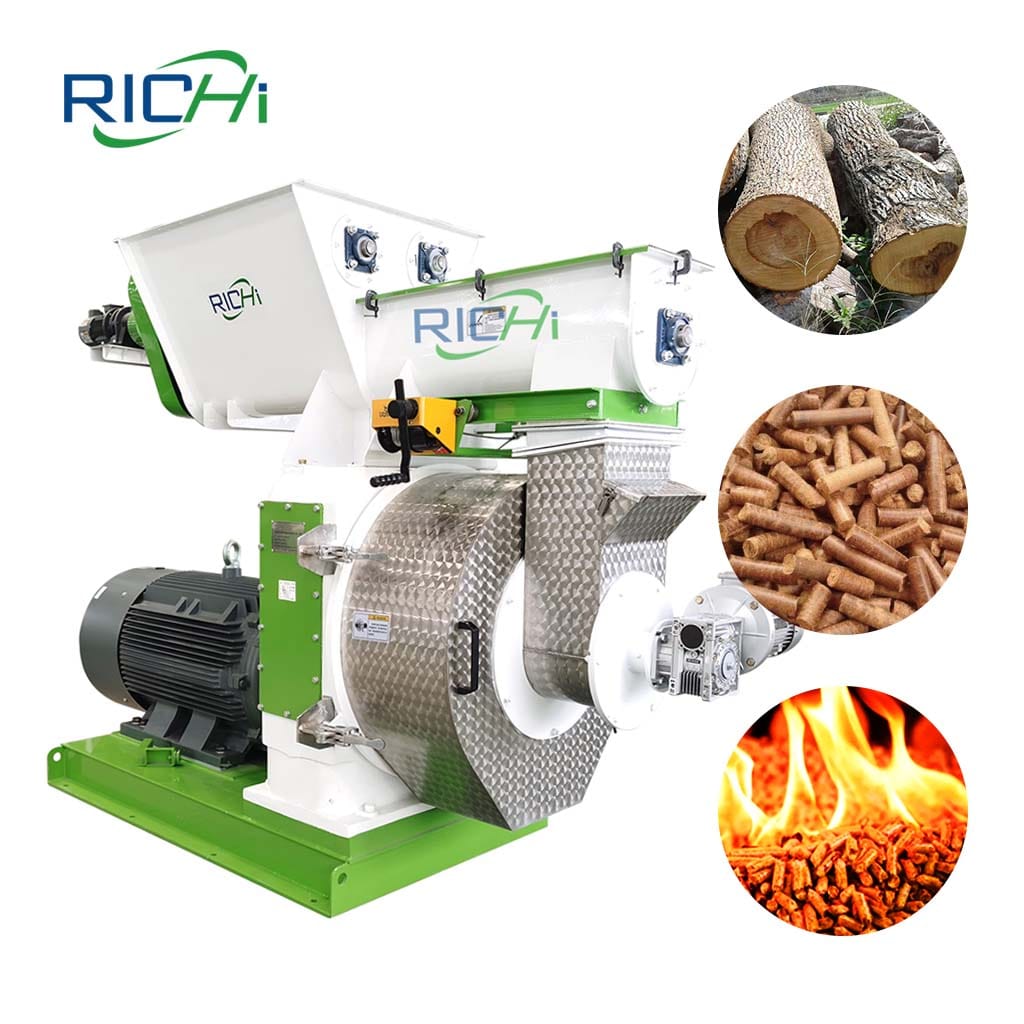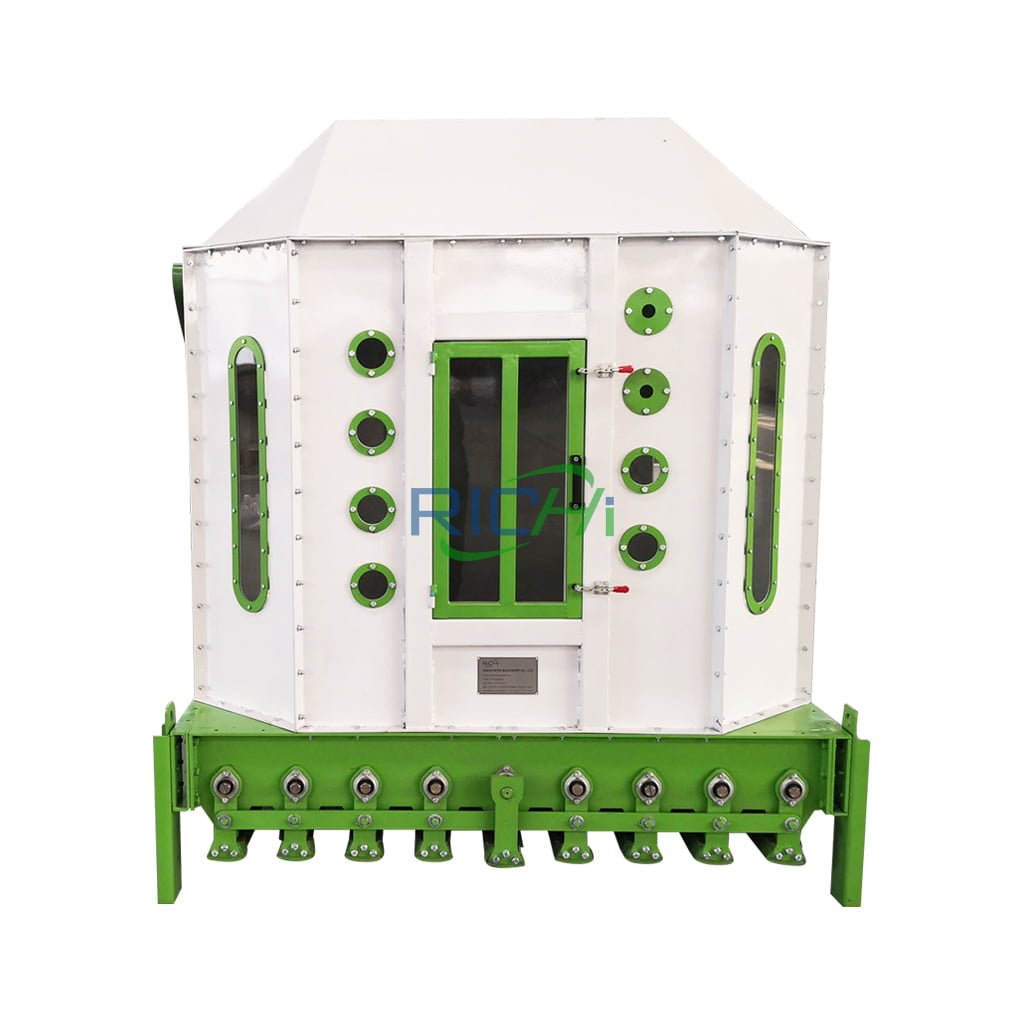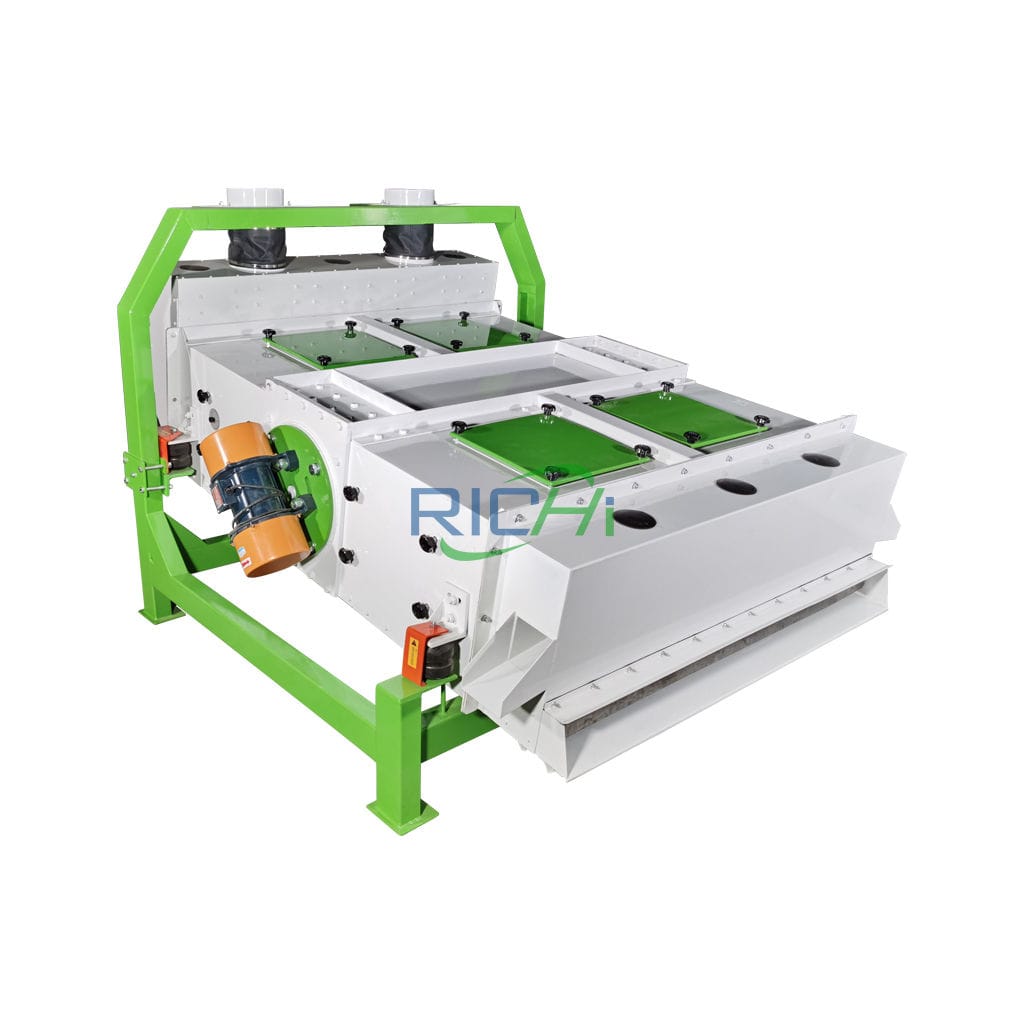 wood pellet screen Machine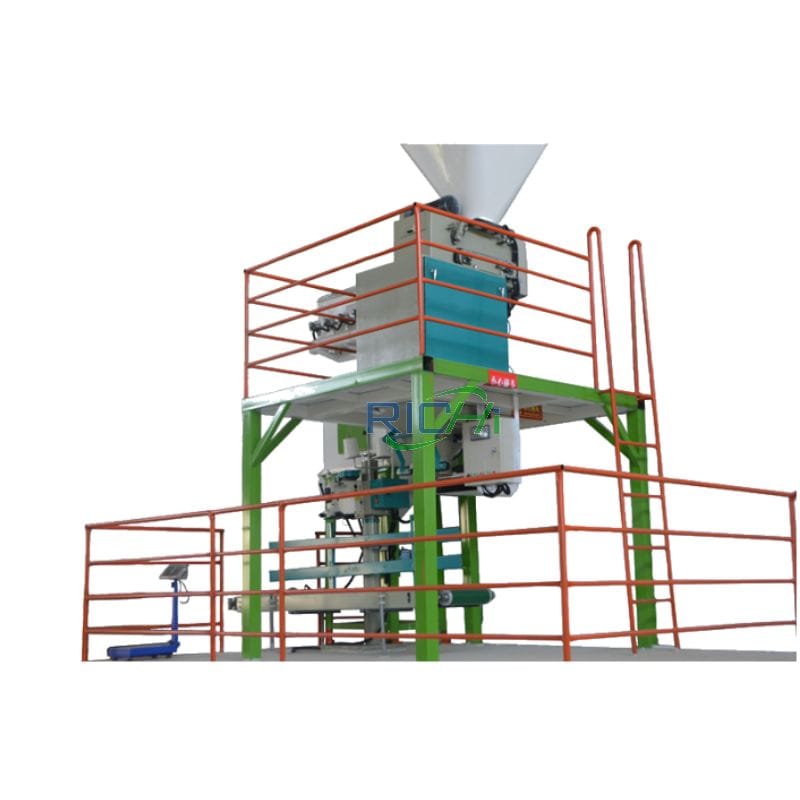 1-2T/H Wood Pellet Line Project Report
There are huge business potentials to start wood pellet plant. Not only can one outsource to individuals or small communities, but also big corporations and industries. The selection of the right wood pellet equipment and technology for a wood pelleting plant is critical when establish your own biomass fure wood pellet manufacturing business.
Next, I will list two wood pellet making line projects we have done for you, hoping to help you.
Case 1: 1.6T/H Wood Pellet Line project
Project nature: new construction
Project investment: The actual total investment of the project is 400,000 US dollars (including civil engineering and environmental protection investment).
Labor quota and working system: 4 project workers, working 300 days a year (drying furnace runs 100 days), 1 shift per day, 8 hours per shift.
Construction scale: a project with an annual output of 4,000 tons of biomass pellets.
Construction content: covers an area of about 2226.67m², the main indicators are shown in the table below: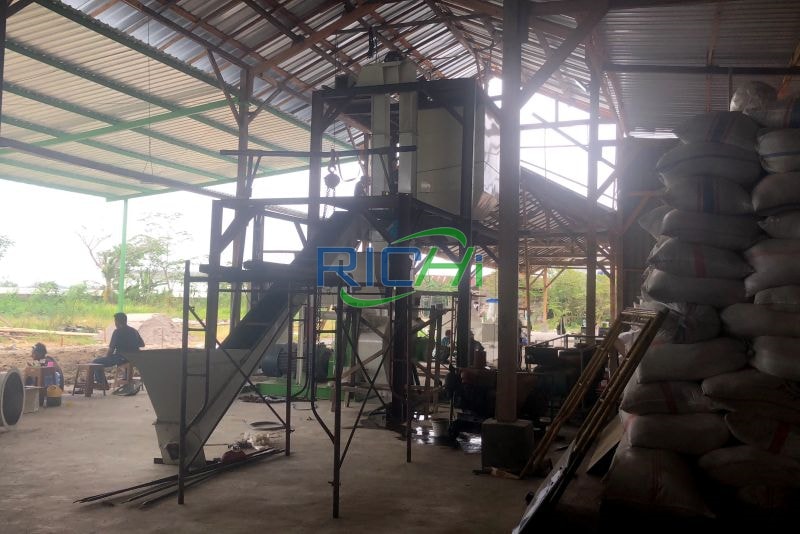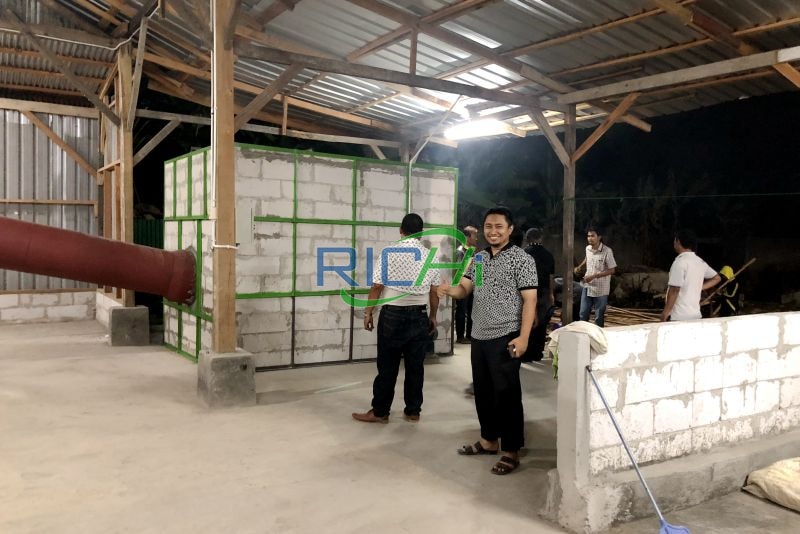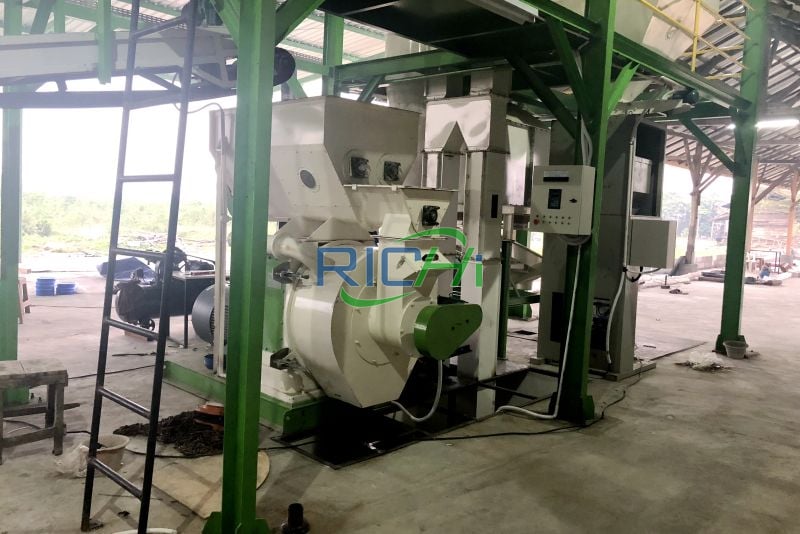 | Construction content | Building scale |
| --- | --- |
| Production Workshop | Occupies an area of 1400m² |
| Raw material storage yard | About 690m² |
| Office area, living area | Site area 136.67m² |
Equipment for 1.6T/H Wood Pellet Line
Consumption of raw and auxiliary materials
| Name | Actual consumption (t/a) | Remarks |
| --- | --- | --- |
| Ingredients | 8000 | Crushed sawdust, bark, chaff, wood ends, scraps, shavings, etc. |
| Fuel | 80 | Biomass fuel and bulky waste |
| Water | 100m3/a | Uses less water |
| Electricity | 160,000 kW·h | Less battery usage |
Power supply: The power supply of the 1.6t/h wood pellet line project is supplied by the local power grid company, and the annual power consumption is about 160,000 kW·h/year.
Water supply: The domestic water in the production and office area of the project is supplied by well water, which can meet the water requirements of the project. (Maybe you are interested in: small wood pellet plant)
Drainage: The project implements rain and sewage diversion, and the rainwater is diverted to the rain gutter outside the plant and discharged to the surrounding surface water; domestic wastewater is discharged into the septic tank inside the plant for treatment, and is used for surrounding forest irrigation and fertilization, and is not directly discharged to the surrounding waters.
1.6T/H Wood Pellet Line Process Flow
Mesh screen: Pour bark, wood ends, wood chaff, shavings and other biomass raw materials (which have been crushed when purchased) into the feeding hopper through a forklift, and the larger raw materials are screened out by the sieving machine, and the raw materials passed through the mesh screen Raw materials enter the drying furnace for drying.
Drying: Since the moisture in the raw materials may not meet the production requirements, the raw materials need to be dried. Another purpose of drying is to achieve the product molding temperature. The drying process of this project uses biomass fuel and large waste as fuel.

The drying temperature is about 100℃. The hot air generated by biomass combustion fully contacts with the material to realize heat exchange.

The material is continuously picked up and scattered in the inner layer of the dryer drum and travels in a spiral. The water evaporates, and water vapor is generated in this process. (Related product: Wood Chip Dryer)
Granulation and forming: the dried wood chips are sent to the wood pellet pressing machine, and pressed into the shape of granules in the wood pellet mill machine without any additives.
Packing and warehousing: The qualified finished products produced are packed in bags, weighed, packed, and put into warehousing for stacking.
Environmental Protection Facilities
Due to the strict requirements on environmental protection facilities in the customer's location, the following measures were implemented in this 1.6t/h wood pellet line project:
| Item | Environmental protection facilities |
| --- | --- |
| Exhaust gas treatment measures | 2 sets of bag filter, 5 sets of cyclone dust collector |
| Wastewater Treatment Measures | Septic tanks, storm drains |
| Noise reduction measures | Factory airtightness, vibration reduction measures |
| Solid waste treatment | Life garbage collection bin |
| Ecological environment | Site Hardening |
The total project investment is 400,000 US dollars, and the actual investment in environmental protection accounts for 11.3% of the total investment.
The construction of the environmental protection facilities of the wood pellet processing plant project has been designed, constructed and put into operation at the same time as the main project, and the environmental protection facilities are currently in good condition.
Case 2: 2T/H Sawdust shavings Wood Pellet Line Project
The client of this project originally wanted to process machine-made carbon, but in 2018, during the process of handling the original project's sewage permit, due to the market downturn and lack of funds, the customer was unable to install an online monitoring system, so the sewage permit was not obtained, and the original project was suspended. .
Due to the impact of the market, the output of the original machine-made carbon project has been small, and it is currently in a state of temporary suspension. Its 1200 ㎡ finished product warehouse is idle.
In order to make full use of it, and the current market prospect of biomass pellets is good, so the customer has investigated and investigated. It was decided to use this land to build a new biomass fuel wood pelleting line.
Construction land area: 1200m² (the customer has obtained the land use right).
Total investment: USD 120,000, raised by the enterprise itself.
Construction nature: newly built.
Construction content and scale: Utilize the existing factory building of 1200 square meters, purchase 2 biomass pellet machines and related equipment to build a new biomass pellet production line, and plan to produce 5000t/a of biomass pellets.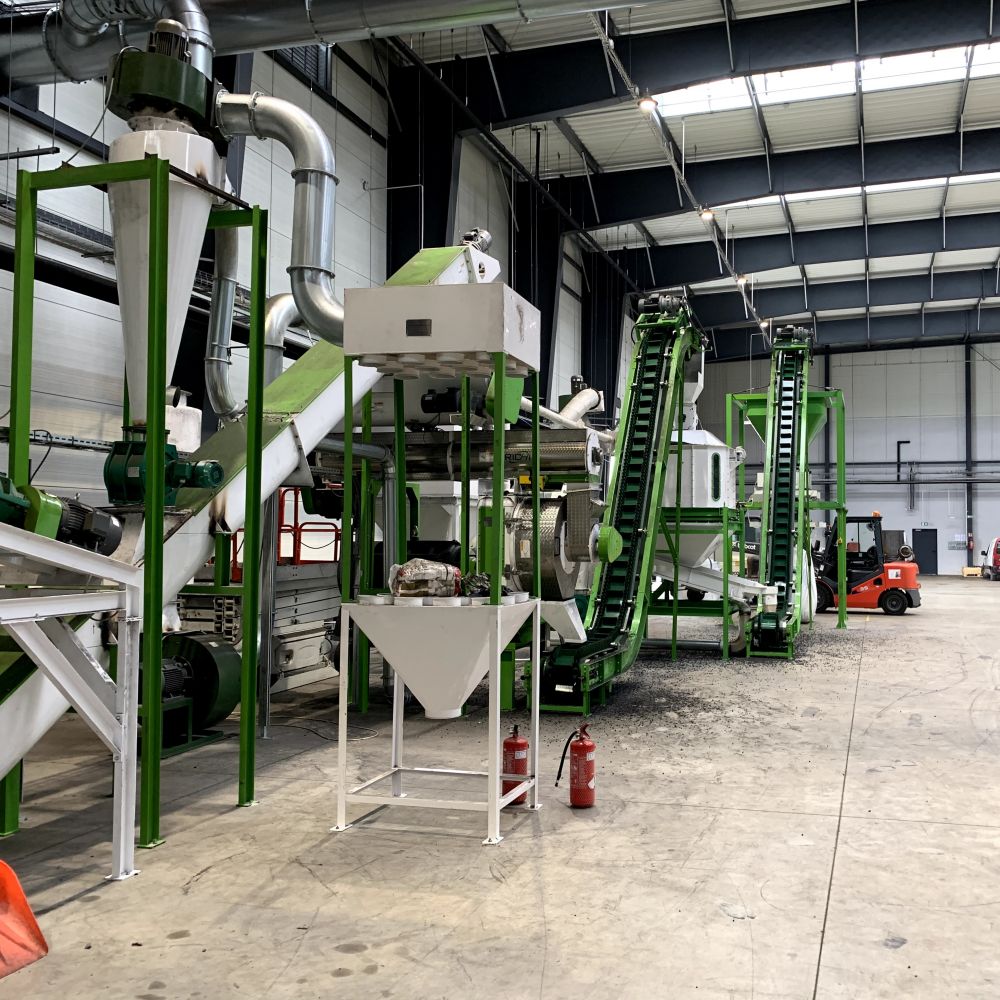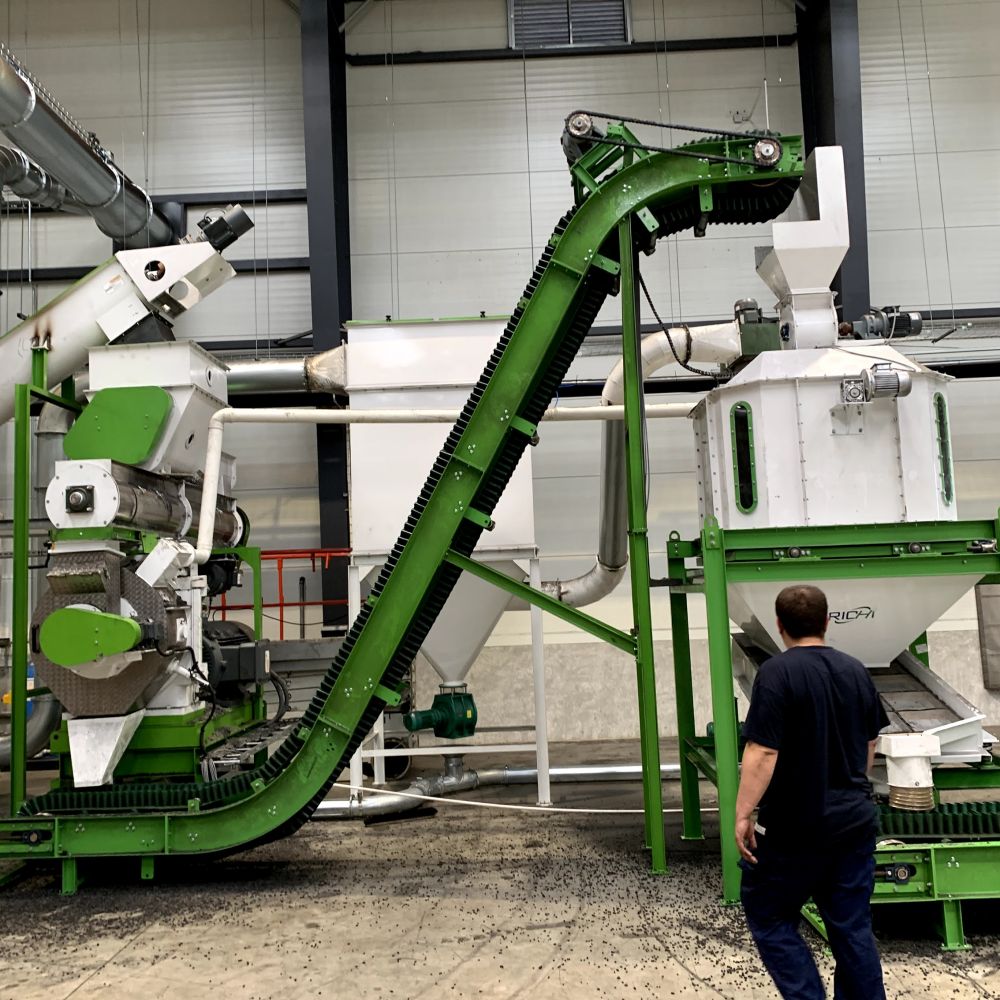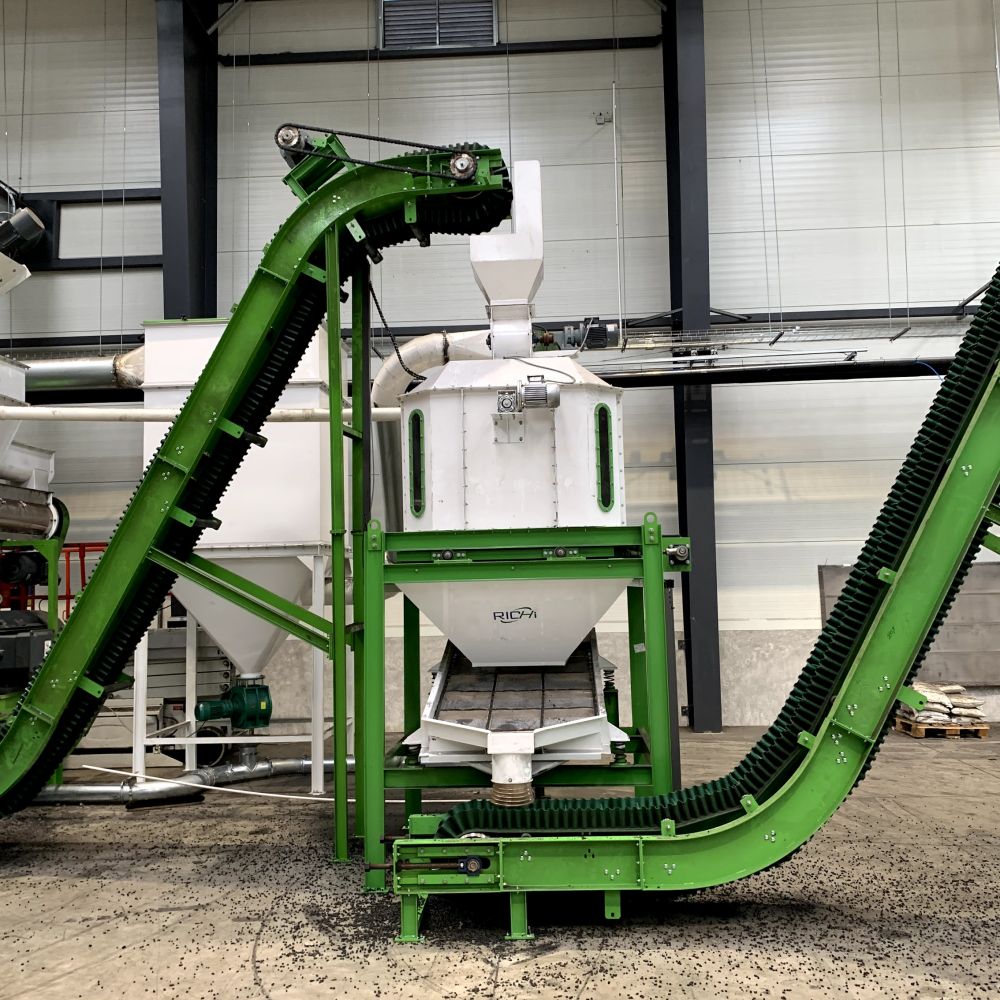 Content and general layout
The total land area of the project is 1,200m², and the total construction area is 1,200m². A set of biomass pellet manufacturing plant will be built using the existing workshop in the factory area. The specific layout of the factory area is:
The 2T/H Wood Pellet Line project is located in the southwest of the factory area as a whole, and the living and office facilities rely on the existing living and office buildings in the factory area (the living and office area is located on the south side of the project, and the dry toilet is located on the northeast side of the project), and this project will not be newly built ;
The production area uses an existing factory building with a building area of 1,200m² for partition layout, with a raw material storage area of 400m² in the east, a production workshop in the middle of 650m², and a finished product warehouse in the west of 150m²;
The main entrance and exit are located in the east of the factory building, connected with the road in the factory area;
Installation of environmental protection facilities: The rainwater pipe network and sewage treatment facilities of this project rely on the existing facilities of the original mechanism carbon plant.

The oil separation sedimentation tank and sewage collection tank are located in the living and office area, and the manure collection tank is located under the dry toilet; bag dust removal device is located in the production workshop, which is shared with the original mechanism carbon project.

At the same time, the workshop is equipped with a closed feeding auger (raw material conveyor belt), an enclosure for the feed inlet of the wood pellet machine, etc.
Engineering content
| Project (workshop) name | Building Area/Scale | Structure |
| --- | --- | --- |
| Raw material storage area | 400m² | Single story, steel-concrete structure |
| Production Workshop | 650m², with one wood pellet production line | Single story, steel-concrete structure |
| Finished product storage area | 150m² | Single story, steel-concrete structure |
| Office | 150m² | First floor, steel frame combined with brick-concrete structure |
| Staff canteen | 60m² | First floor, steel frame combined with brick-concrete structure |
| Toilet | 10m² | Brick-concrete structure |
| Transport road | 100m | Concrete pavement |
Equipment Needed in 2T/H Wood Pellet Line
| Name | QTY | Model/Specification |
| --- | --- | --- |
| Biomass wood pellet machine | 2 | MZLH420 |
| Feeding screw conveyor | 3 | Closed |
| Product conveyor belt | 1 | / |
| Cooling fan | 3 | / |
| Wood sawdust grinder | 1 | / |
| Bag filter | 1 | / |
| Fan | 1 | Supporting facilities for bag filter |
| Transportation vehicle | 2 | / |
| Packing machine | 1 | / |
Product solutions and quality indicators
| Product name | Specification model | Yield |
| --- | --- | --- |
| Biomass pellets | Density 1~1.3t/m³ | 5000 t/a |
| Full moisture | Basic low calorific value | Air-dried total sulfur | Ash content on a dry basis | Volatile air dry basis | Fixed Carbon |
| --- | --- | --- | --- | --- | --- |
| ≤10% | ≥4000KCal | ≤0.05% | ≤2.5% | ≥75% | ≥10% |
①The product quality indicators of this 2t/h wood pellet line project are formulated with reference to NY/T1878-2010 and relevant requirements of customers;
②The quality inspection of the final product of this project is entrusted to a third-party authoritative organization.
Main raw materials and power consumption
In addition to sawdust and shavings, in order to reduce the cost of raw materials, the customer also used a relatively rare biomass raw material – walnut shells.
| Name | QTY | Source |
| --- | --- | --- |
| Sawdust shavings | 3000t/a | Outsourced from local wood processing factories |
| Walnut Shell | 3000t/a | Outsourced from local farmers |
| Electricity | 50,000 kwh/a | Local Power Grid |
Number of employees and production hours
This 2t/h wood pellet line project plans to set up a workforce of 4 people. One shift system is implemented, each shift is 8 hours (working hours 9:00~12:00, 14:00~18:00), and the annual working hours are 300 days.
Public auxiliary works
(1) Water supply project: Rely on the water supply pipes that have been connected to the local water pipe network in the factory area.
(2) Drainage project: The factory has set up a rain and sewage diversion system. There is no production wastewater in this project. Employees use the existing dry toilets in the factory. Ground irrigation, dust reduction, etc., so there is no discharge of domestic wastewater.
(3) Power supply project: Relying on the original power supply system of the factory area, that is, one S13-250/10KV transformer in the factory area is connected to the local power supply grid.
(4) Transportation conditions: The transportation outside the factory relies on the existing external roads, and the transportation inside the factory relies on the existing roads in the factory, and no new roads will be built.
2T/H Wood Pellet Line Process Flow Design
This project utilizes the existing factory buildings for construction, without civil construction, and can be operated after the purchased equipment is installed and debugged.
This project uses dry walnut shells, sawdust and shavings and other biomass raw materials to make biomass granules by removing impurities, crushing (raw materials other than sawdust), granulating and cooling, and then packaging and storing them for takeaway.
The production scale is 5000t/ a. (Note: The raw materials used in this project are sun-dried walnut shells and dried sawdust shavings, so no drying is required).
(1) Removal of impurities: manual selection and removal of impurities in raw materials, mainly beverage bottles, cigarette cases, masks, cigarette butts, iron nails, etc.;
(2) Crushing: use a pulverizer to crush raw materials other than sawdust, including walnut shells and shavings, into biomass fines with a particle size of less than 1mm;
(3) Granulation: The powdery raw materials are conveyed to the wood pellet extruder machine through the closed feeding auger. This project adopts the normal temperature molding process without adding binders. (Related product: wood pellet press for sale)
The principle is to compress it into a compact shape under high pressure extrusion. Solid particles, that is: biomass raw materials contain cellulose, hemicellulose, lignin, etc., due to their loose structure and low density, when subjected to external forces, the raw materials will undergo rearrangement, mechanical deformation, elastic deformation, and plastic deformation stage.
And the intertwining and twisting between non-elastic or viscoelastic cellulose molecules, which makes the volume shrink and the density increase, which is a physical process;
(4) Cooling: Under the friction of normal temperature extrusion, the temperature of the extruded particles is 55–65 ℃, which is easy to break and must pass through a counter-flow cooling system. In this project, a fan is installed on the finished product conveyor belt to pass the counter-flow cold air to the material.
The surface is cooled, and after cooling to normal temperature, it can be transported to the packaging machine for bagging and storage. The cooling method is air cooling;
(5) Packaging storage and delivery: the cooled biomass pellets are sent to the packaging machine with the finished product conveyor belt for packaging, and then transported to the finished product warehouse or sold.
Environmental protection measures
The environmental protection investment of this 2t/h wood pellet line project accounts for 3.4% of the total investment.
| Project name | Remediation measures |
| --- | --- |
| Wastewater Treatment | Relying on the dry toilet septic tank, sedimentation tank and collection facilities of the original project |
| Exhaust gas treatment | Bag dust collector, closed powder material temporary storage point, powder material inlet and outlet enclosure facilities, closed feeding screw conveyor |
| Noise Control | Base fixed shock absorber |
| Solid waste management | Life garbage collection bin |
| Ecological Governance | Green Belt |
LEAVE YOUR NEEDS
Keeping in touch with us is an effective way to solve all your problems. If you have any needs or questions, please leave your contact information, then RICHI technical consultants will send design, quotation, videos to your mailbox. You can also contact us directly via WhatsApp: +86 13838389622