---
pellet making machine Germany
Here are some selected pellet making machine Germany projects, explore what makes RICHI unique!
2-2.5 t/h wood pellet plant in Germany
5-7 t/h animal feed plant in Germany

1-2 t/h wood pellet mill for sale Germany

3-4 t/h animal feed production line in germany

…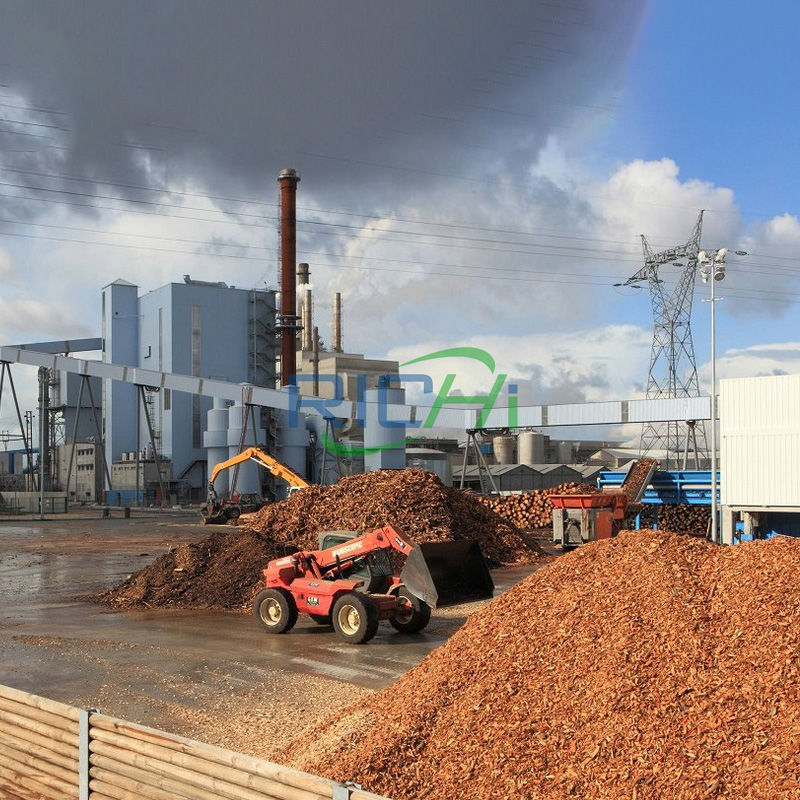 For more than 25 years, we have been helping German customers be successful. Here we have gathered some of our pellet making machine Germany projects.
If you are planning to set up your own pellet production line for feed or biomass wood, fertilzier, cat litter production, but don't konw how to start the pellet plant business plan, don't hesitate to send us an inquiry and tell us your needs! Our engineers will help you make the best project plan with detailed equipment list and factory layout according to your specific situation, requirements and cost budget!
Just send us an inquiry and tell us your needs, we can help you make the best customized pellet plant with equipment list and price.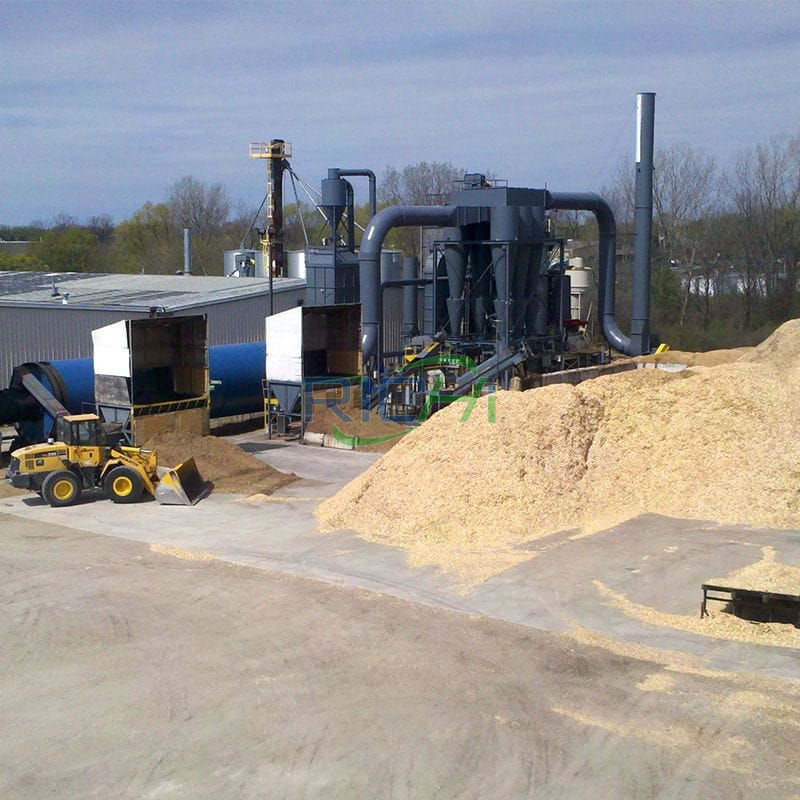 2-2.5 t/h wood pellet making machine Germany project
This wood pellet machine Germany project is located in Hamburg, Germany. The wood pellet plant design is from crushing system, drying system, pelletizing system and packing system. In this design, the client asked the motor should be Siemens motor and the electrical system must match the CE system.
The MZLH520 ring die wood pellet mill in this project adopts advanced technology, and needs little maintenance. This wood pellets making line includes crushing, drying, conveying, pelletizing, cooling and packing systems.
Date: 2022.10.13
Raw materials: Trunks, sticks, chips, sawdust
Capacity: 2-2.5T/H
Pellet Size: 8-10mm
Control Mode: Automatic
Wood pellet plant cost: 220,000 USD
Process design of 2-2.5 t/h wood pellet making machine Germany project
Slicing: The raw material waste wood is sent to the chipper by the conveyor belt, and the waste wood is cut into small pieces of 20mm*20mm by the chipper.
Crushing: The cut wood chips are fed into the grinder from the hopper, impacted by the blade and the knife seat, the rotating knife and the fixed knife are cut and crushed at the same time, due to the action of the rotating centrifugal force , the material automatically flows out from the outlet. During the conveying process, the iron filings in the wood chips are magnetically separated and sent to the shredder.
Drying: After the crushing is completed, determine whether to use drying according to the moisture content of the crushed raw materials. When the moisture content of the raw materials is high, it needs to enter the wood chip dryer (the combustion method is heat storage type) for drying.
Granulation: The pelletizer used in this 2-2.5t.h wood pellet mill Germany project is ring die type.
Product packaging: Biomass pellets enter the automatic packaging machine through the conveyor belt for packaging, and put them into storage for sale.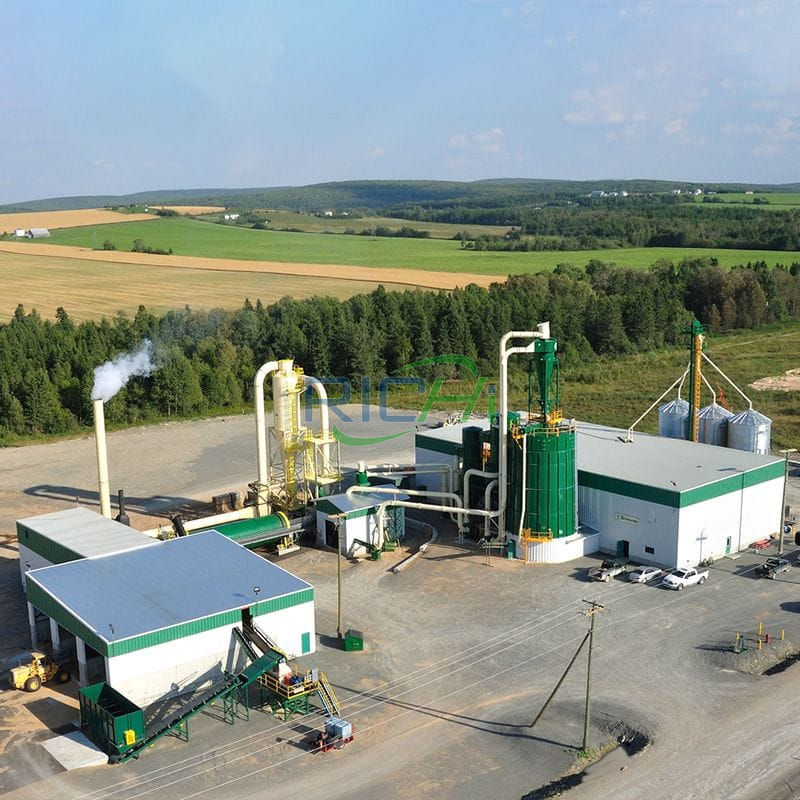 2-2.5 t/h wood biomass pellet making machine Germany project
This German wood pellet machine project is located in Frankfurt. Our client is a biomass wood pellets supplier with EN PLus A1 certified. The main raw material is log, 2-2.5 tons per hour capacity of whole wood pellet line, including chipping machine, sieving machine, drum wood chip dryer, 2 set of MZLH420 wood pellet making machine, cooler, packing scale.
Date: September 18, 2021
Capacity: 2-2.5 T/H
Pellet Size: 8mm
The install period: 30 Days
Workshop size(L*W*H): 15M*19.5M*18M (L*W*H)
Guiding Price: 280,000 USD
Process design of 2-2.5 t/h German pellet mill project:
Slicing section: Process the logs into wood chips, with a size of 20-30mm and a thickness of about 5-10mm, and then enter the subsequent processing section.
Crushing section: There is no dust emission in this section. After crushing by the pulverizer, the negative pressure suction of the fan will convey the material out. The pulverizer is a drop-shaped structure, and the pulverizing rotor can be operated positively and negatively to improve the service life of the hammer, and the motor is directly connected to the transmission mode.
Pelleting section: Crushed pellet enter the wood pellet making machine, and the diameter of biomass pelletss is 6-10mm optional.
Cooling section: It is used to reduce the temperature and moisture of the pellets. The temperature of the pellets after cooling is generally not higher than room temperature by 5°C. The moisture of the pellets after cooling is about 8-10%, and the bulk density of pellets is 650-750kg/m³.
Packaging section: Packaging can be based on the customer's local sales needs, and the appropriate packaging scale can be selected to facilitate the customer to sell products. There are usually two specifications: small bags and ton bags. -1000kg/bag.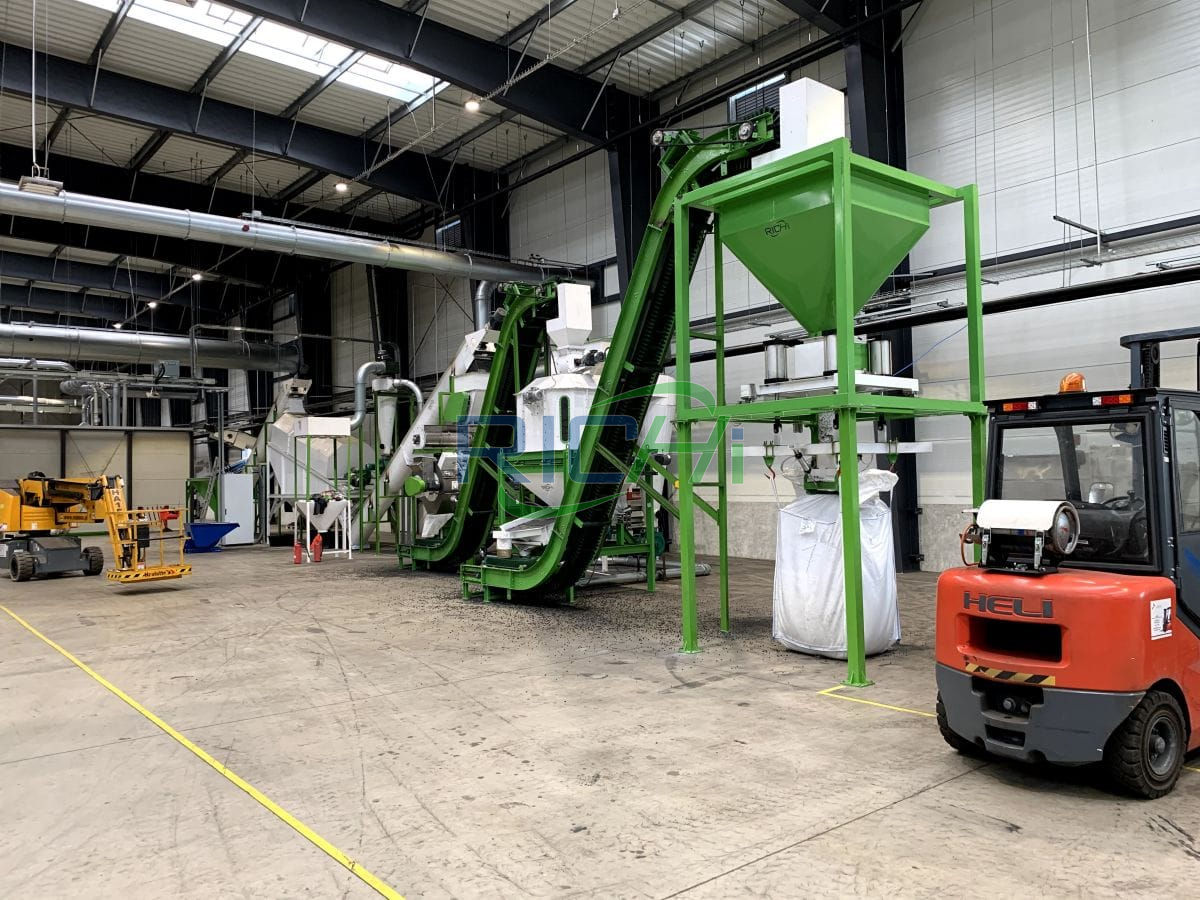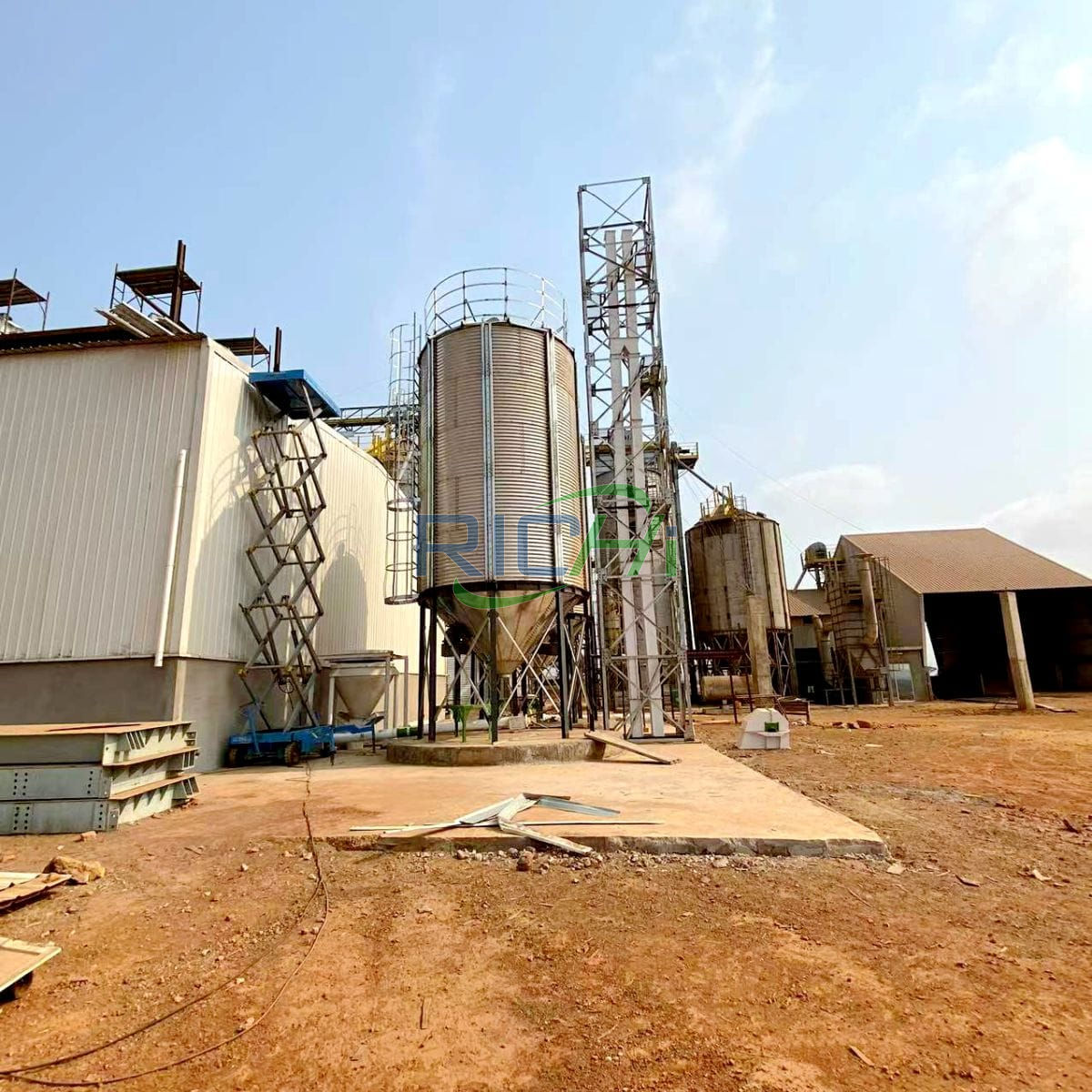 5-7 t/h animal feed pellet making machine Germany project
This is a medium feed mill equipment project. The client has his own medium-sized farm. Initially, what the Germany customer gave us was just an idea and a budget. We have to devote a lot of energy to tailor-made according to the actual situation of the customer, guarantee the quality, quantity and delivery time, and give the customer a satisfactory animal feed factory project.
This 5-7t/h animal feed pellet making machine Germany project adopts building block modular design, which is convenient for disassembly, transportation and installation; it saves investment, has quick results, and has a compact structure, small floor space, low requirements for workshops, and small infrastructure investment. It can also be designed on demand, especially suitable for small feed mills and farms.
Date: Apr 26th, 2020
Capacity: 5-7T/H
Feed Pellet Size: 3-6mm poultry and livestock feed pellet
The install period: 40 Days
Workshop size(L*W*H): 9m*5m*15m
Cost of the machinery to make livestock feed: 250000 USD
Process design of 5-7 t/h animal feed plant in Germany
Using manual weighing ingredients, the designed total production capacity is 5-7t/h for finished pellet products. The raw materials need to be weighed in advance, and then fed into the production line from two different feeding ports. The raw materials to be crushed are fed into the pulverizer from the pellet feeding port in batches. The pulverizer is fed by a screw conveyor and does not need to be crushed.
The powder is pre-weighed and enters the production line from the powder feeding port, and then mixed by a mixer. The mixed material can directly enter the finished product warehouse as a powder product, or enter the granulation section for granulation cooling processing, and finally Manual measurement and weighing are used for packaging.
The total power of the unit equipment is about: 172KW; the unit occupies an area of about: 13×6×11m; it needs to be equipped with a 0.5T boiler. The entire unit adopts a spliced frame, which is compact in design, reasonable in structure, meets environmental protection requirements, and can be directional designed according to customer requirements.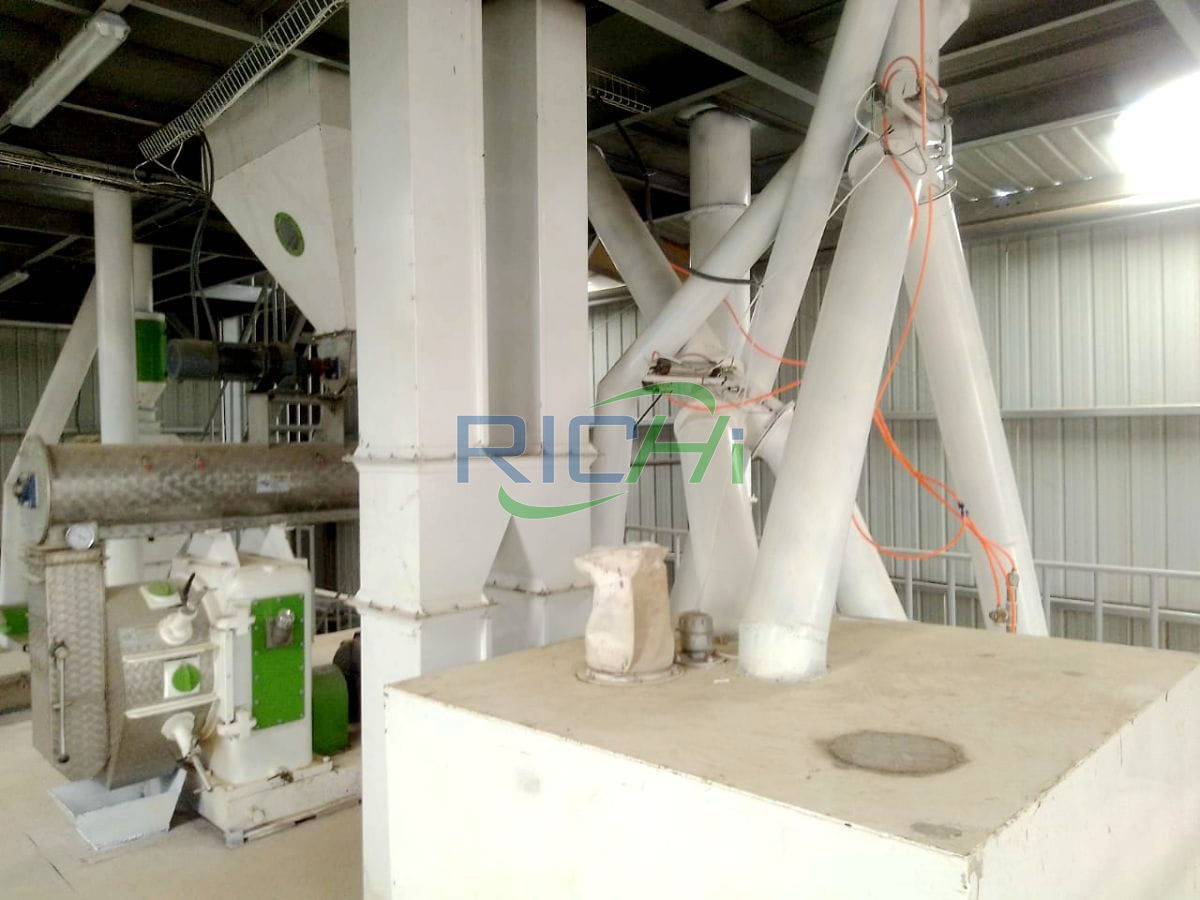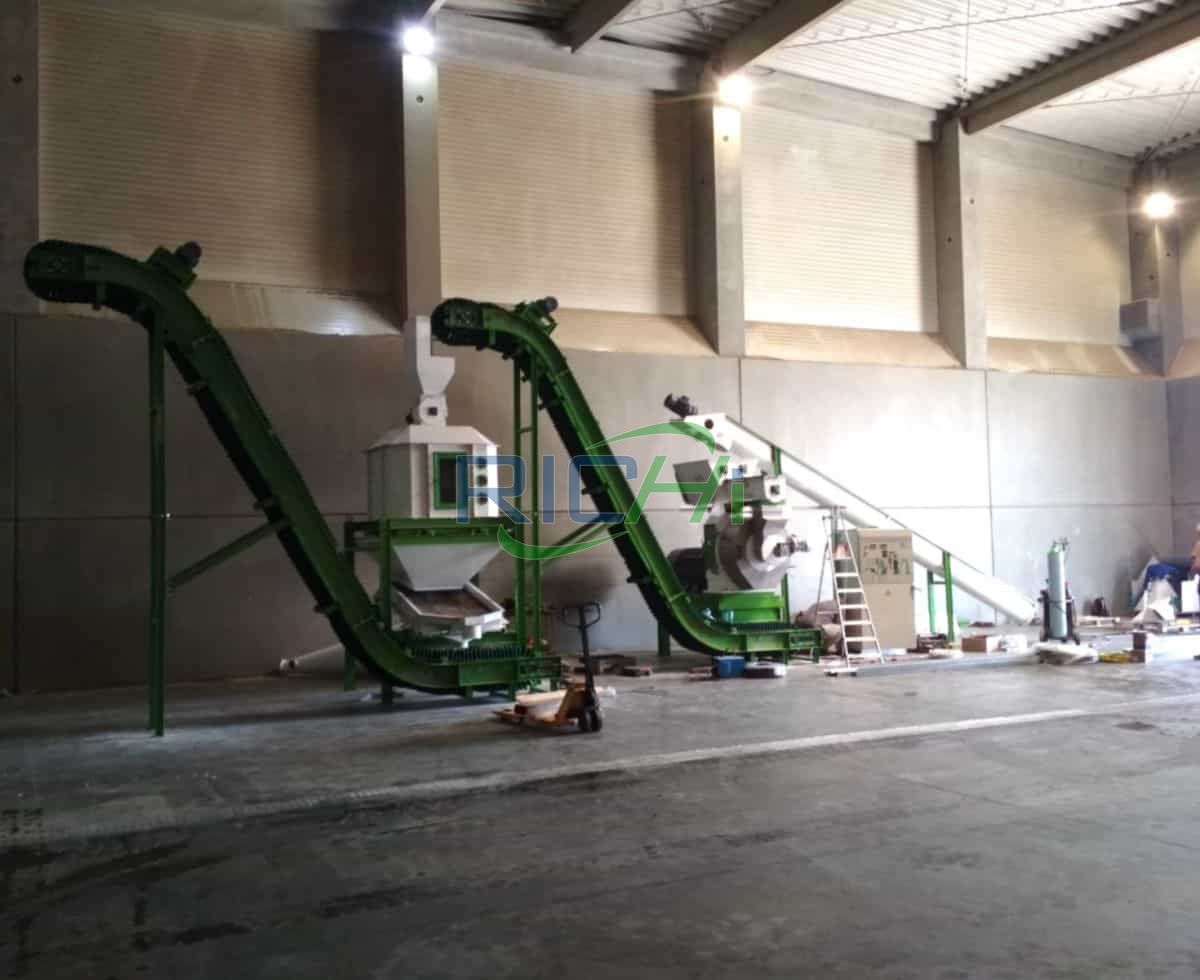 1-2 t/h wood pellet press machine Germany project
The 1-1.5 ton per hour biomass wood pellet making machine Germany project operated by the customer utilizes a large amount of forestry waste and processing waste wood in the surroundings for comprehensive processing and utilization, and making wood pellets from wood waste.
This project is building in accordance with German customer. Very strict requirements on electrical appliances. In 2019, the client came visit RICHI pellet mill factory, and we show him our sawdust pellet production line. This wood pellet machine Germany project can also process many different biomass materials including straw, rice husk, bamboo, etc.
Date: April 2021
Pellet Size: 6-8mm
The install period: 1 Months
Control Mode: Semi-automatic
Biomass pellets plant cost: 170,000 USD
process design of 1-2 T/H Wood Pellet plant in Germany
Chipping: The wood waste purchased for the 1-2t/h wood pellet plant in Germany project is crushed by a wood chipper machine and becomes wood chaff.
Crushing: The wood chaff after the wood is crushed by the crusher is then crushed into finer sawdust by the wood hammer mill crusher.
Drying: Due to the high moisture content of raw materials, it is not conductive to granulation, so the moisture needs to be removed by a wood dryer.
Pelleting & Cooling: The dried wood sawdust are transported to the storage tank of the wood pellet press machine through the automatic conveyor belt. The wood chips in the storage tank enter the pelletizer machine to make wood pellets, and then the wood pellets are cooled in the pellet cooler machine.
Screening & Packaging: After cooling section, the finished pellets will be screened. And then the biomass wood pellets will be packaged according to the specifications required by the customer, and can be shipped after packaging. Note: This 1-2t/h wood pellet making machine Germany project does not have cooking, soaking wood, painting and other processes.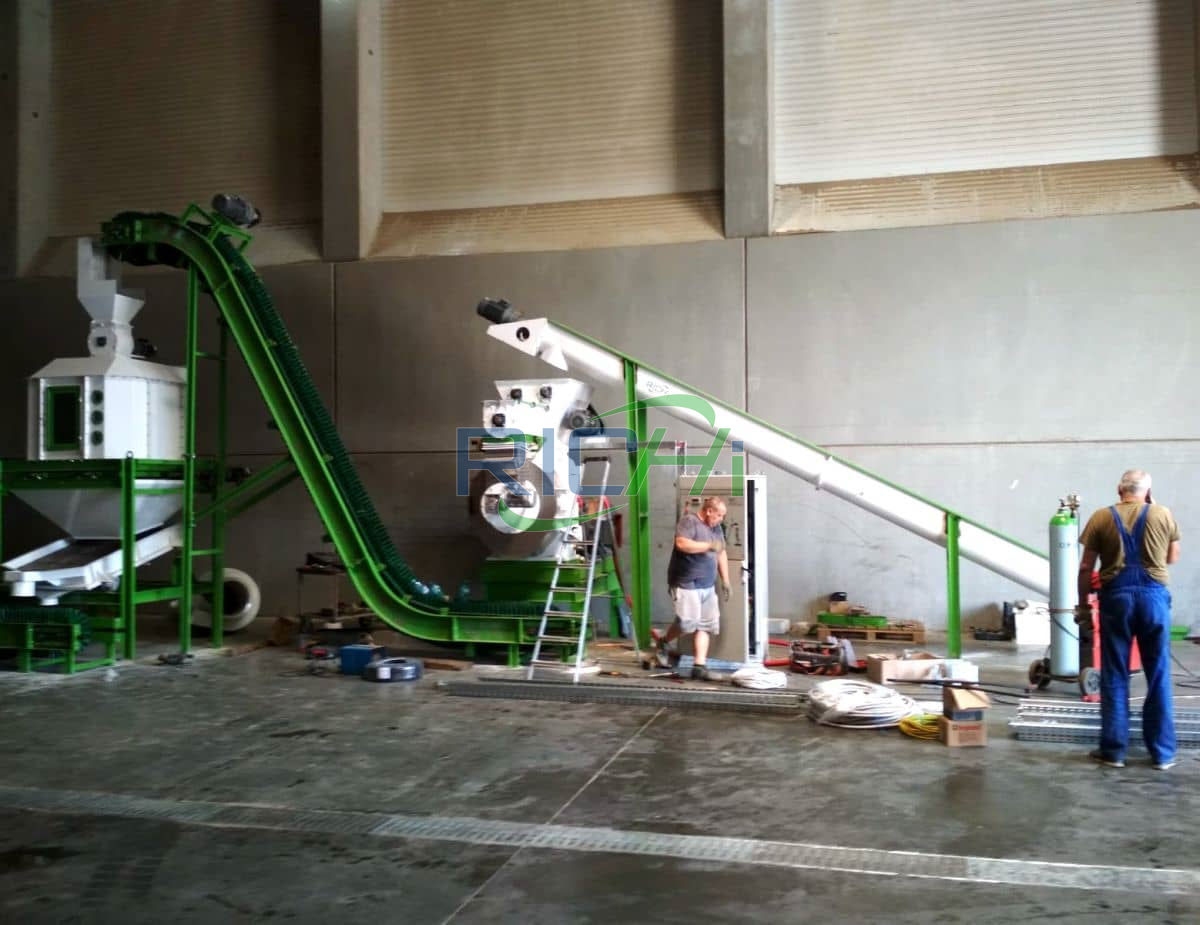 More pellet making machine plant equipment projects in Germany
| | |
| --- | --- |
| pellet making machine Germany | Date |
| 3-4 t/h animal feed production line | 2023.06.02 |
| 1-2 t/h grass alfalfa pellet production line | 2022.09.17 |
| 5-7 t/h feed pellet machine Germany project | 2022.10.24 |
| MZLH350 Sawdust pellet press machine Germany project | 2022.04.21 |
| MZLH520 Wood Chip extruder Germany project | 2021.08.05 |
| MZLH420 grass pellets machine Germany project | 2020.11.04 |
| Wood Slicer machine | 2020.07.19 |
| drying machine for biomass waste | 2019.05.06 |
| Straw dryer | 2018.02.15 |
| Pet Food Dryer | 2018.02.02 |
| Spraying machine | 2018.01.25 |
| … | … |
Hot selling pellet making machine for sale Germany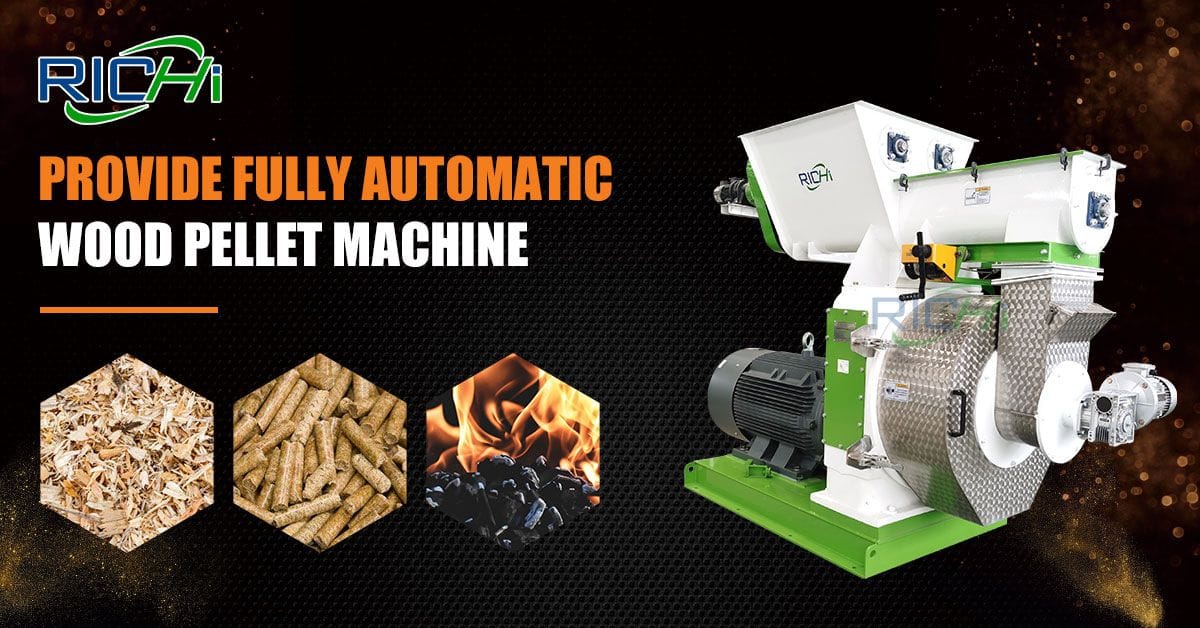 Biomass wood pellet machine for sale Germany
RICHI wood pellet mill machine is used to produce pellets for heating, cooking or animal bedding. It can process raw materials like wood, sawdust, bamboo, pine, alfalfa, straw, wheat bran, cotton stalk, rice husk, cotton stalk, and many other biomass materials.
RICHI Machinery is a professional manufacturer of wood biomass pellet mill and complete wood biomass pellet plant. Till now, RICHI Machinery has exported to over 65 countries and regions all over the world, which include Russia, USA, Australia, Malaysia, Chile, Portugal, etc. and been able to make turnkey wood pellet making machine Germany project design for customers, do overall onsite commissioning and offer after-sales service.
02
Featured biomass wood pellet plant solution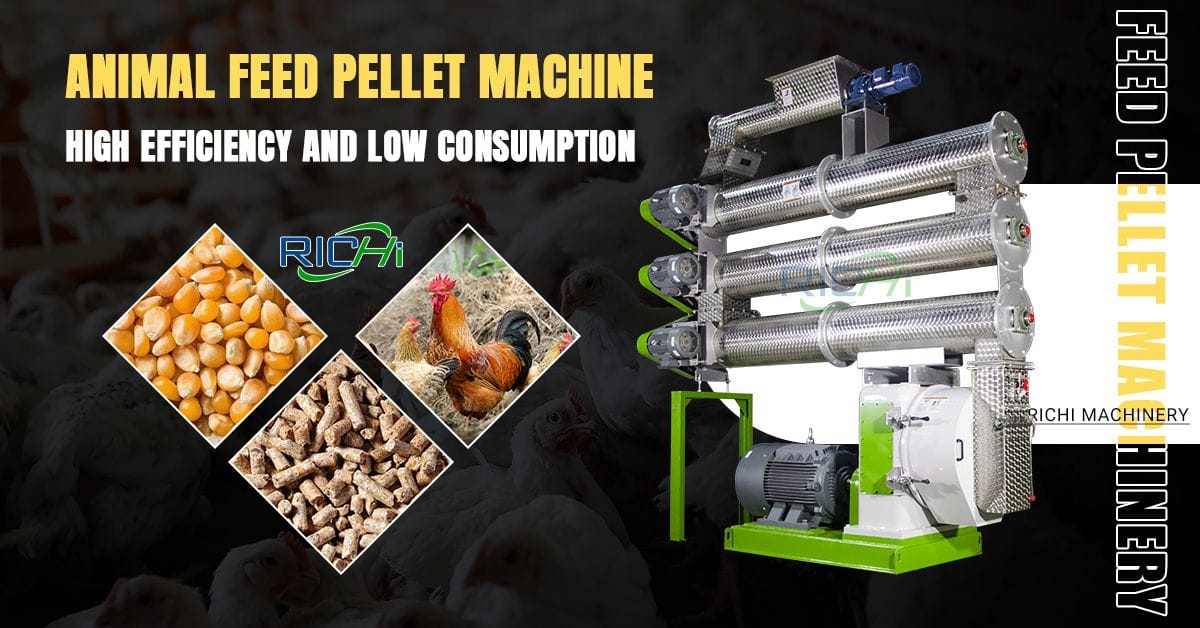 Feed pellet machine for sale Germany
The animal feed pellet making machine, used to create pellets from powdered material, is one of the most important machines in industrial production.
Whether you require a single feed machine or a complete turnkey solution, RICHI Machinery has the expertise, resources, and commitment to deliver exceptional engineering services. Trust us to be your reliable partner, providing innovative feed pellet making machine Germany project solutions that drive your success in a rapidly evolving industry. Join us in building the future of engineering – contact us today and let's embark on a journey of success together.
01
Featured feed pellet equipment
02
Featured feed plant solution

As a ring die wood & feed pellet mill manufacturer in China, RICHI has mature team that focuses on the designing, manufacturing and after-sale services. Our engineers have accumulated sufficient experiences and knowledge in the installation and commissioning of CE high quality pellet making machine Germany project. Our good ring die pellet press machine are well recognized by our customers around the world. (Find us on YouTube)
Even if the same raw material is processed by the same type of pellets mill , the output will be different due to the state of the raw material, moisture content and other conditions. Please contact us and tell us the status of your raw materials and we will provide more information.
Not only 2~12mm, we can customize the final pellet size for you.
We can customize each part of the pellets press for you such as color, motor brand, voltage, size, function, etc.
our service for german pellet mill & plant projects
Our service commitment is not a slogan, a concept or an advertisement, our service commitment is serious. To this end, we have built a huge, systematic and standardized service guarantee system to ensure that each link is executed in place and handled meticulously.
Stocking and transportation
In terms of equipment packaging, we use professional packaging and modular solutions to ensure safe and undamaged delivery of equipment.
installation and commissioning
According to customer needs, installation engineers will guide the construction of site infrastructure, equipment installation and commissioning, and trial operation of the entire pellet production line throughout the process.
training
We provide comprehensive and systematic training for users' technical personnel to better serve pellet press Australia project needs and ensure stable operation of customer projects.
Accessories
As long as the customer makes a call, we can transfer the goods from the warehouse in time, reducing the waiting time for customers and reducing the risk of equipment downtime.
LEAVE YOUR NEEDS
Keeping in touch with us is an effective way to solve all your problems. If you have any needs or questions, please leave your contact information, then RICHI technical consultants will send design, quotation, videos to your mailbox. You can also contact us directly via WhatsApp: +86 13838389622