---
pellet mill for sale usa
8-10 t/h wood pellet plant in USA

10 t/h cattle feed pellet mill plant in United States

1-1.5T/H wood pellet mill USA project

2-10 t/h pasture pellet production line

…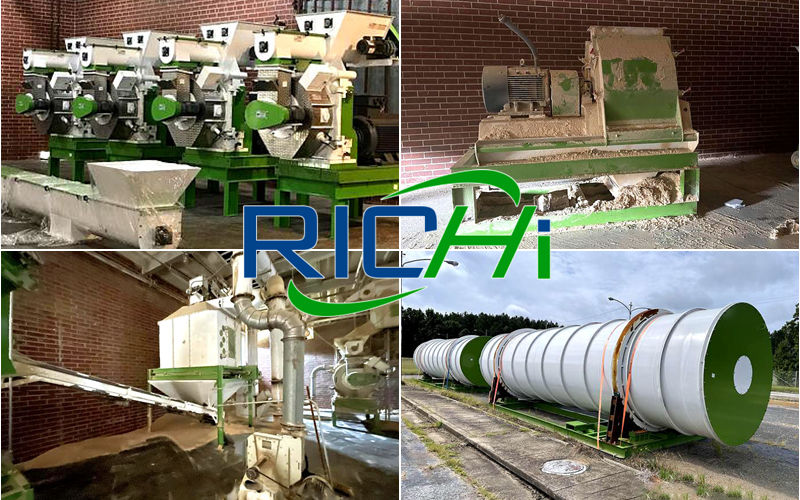 In the fields of biomass wood pellet processing, feed processing, storage engineering and other fields, we have exported hundreds of pellet plants and pellet mill for sale USA. Richi Machinery offers high-quality and well-proven processing equipment for the U.S. feed and biomass wood fuel pelletizing industries.
8-10 t/h wood pellet plant in USA
Pellet Size:6-8mm
The install period:60 Days
Raw materials:Various wood waste
Guiding Price:1,300,000USD
The 10 t/h wood pellet mill USA project undertaken by RICHI has been fully completed in the United States and successfully accepted and put into production. This project is a 10 tons per hour wood scrap granulation production line. The total power of the equipment is about 1848kw. The workshop covers an area of 3600 square meters, including the raw material warehouse and the finished product warehouse. The client requested a directional design.
The capacityof the biomass pellet production line in the United States is 8-10T/H, and the raw materials are various, mainly including trail logs felled in the forest, scraps, sawdust, wood shavings, etc. of the wooden factory.
01 Chipping section
The new generation of comprehensive shredders from RICHI can be used to crush and pre-treat larger green garden prunings, felled trees, and wood waste.
02 Crushing section
Adopt RICHI's self-developed biomass special hammer mill, the pulverizing rotor can be operated in both directions, and the specially customized multi-point striking hammer greatly improves the service life of the hammer.

03 Drying section
The specially customized non-standard ∮3.4×20000 three-layer tumble dryer and the supporting air net system dry the raw material moisture from 60% to about 15%.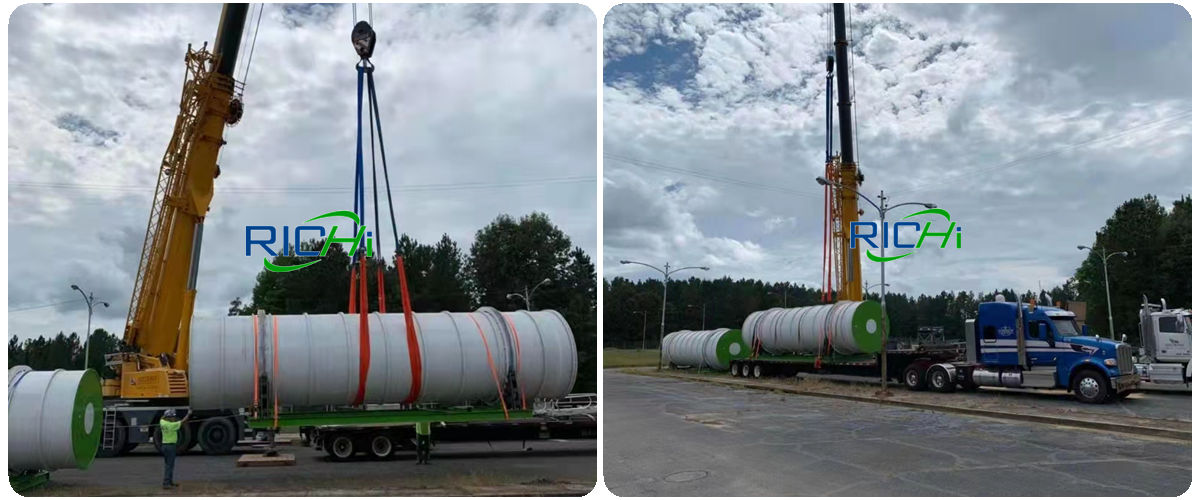 04 Storage section
The dried wood chips are stored in the storage bin to ensure the stable supply of raw materials in the granulation section and realize continuous production. The silo body is equipped with an arch breaking device to effectively prevent material arch accumulation.
05 Granulation section
It adopts RICHI's star product – biomass wood pellet mill, with a single production capacity of 2-2.5 tons, which is a mature and easy-to-use equipment on the market. The particle effect produced by this device is very good, dense and beautiful.
Custom casting gear reduction, adopting the exclusive design of the main and auxiliary fuel tank configuration. The high-quality bearings imported from Europe are selected, and it is equipped with an automatic filling system and a thin oil circulation cooling system to ensure the long-term stable and reliable operation of the wood pellet mill.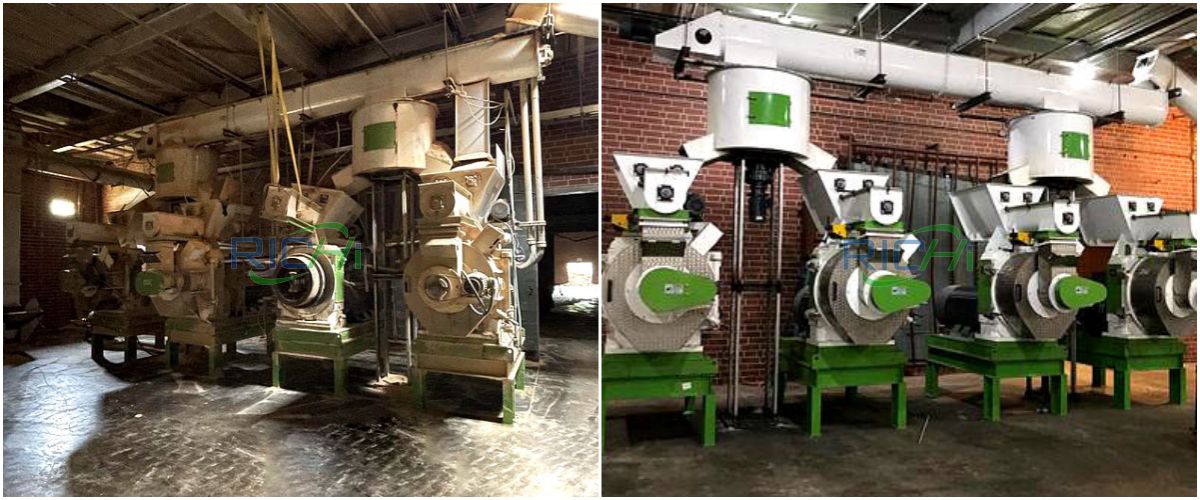 06 Cooling section
The latest international advanced impeller cooler is adopted to effectively improve the cracking and debris problems of the pellet skin and improve the quality of the finished product. The cylinder discharge structure is selected so that there is no residue in the discharge.

07 Packing section
Equipped with an automatic packaging system, which greatly improves the automation of finished product packaging, saves labor costs for customers and improves production efficiency.
As an advocate of "green development, clean energy", Richi Machinery will continue to build and improve the whole industry chain service of biomass renewable energy, and provide higher quality applicable equipment for wood pellet manufacturers in USA.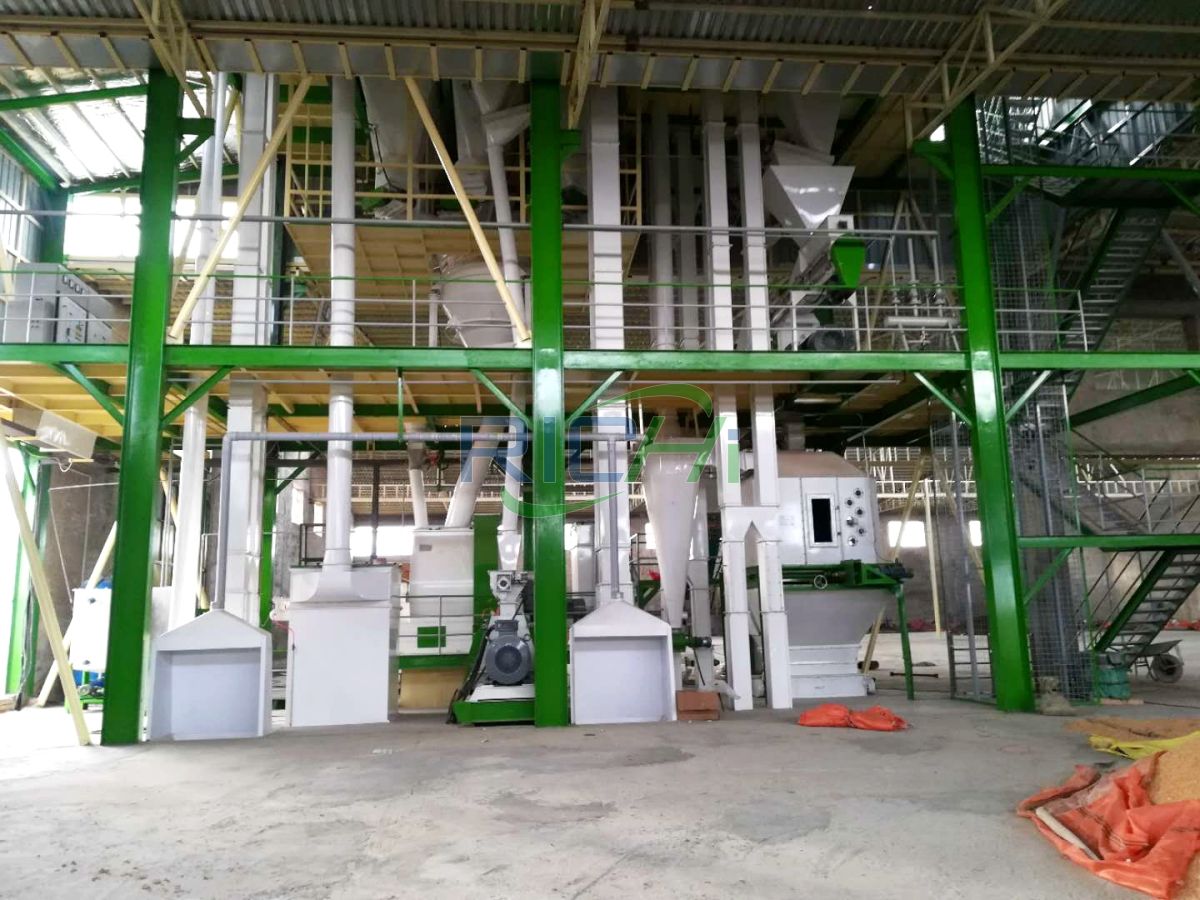 12 t/h cattle feed pellet mill plant in United States
Main materials:grain & hemp
Feed Pellet Size:4-8 mm
The install period:40 Days
Guiding Price:250000-700000 USD
The customer of this large cattle feed pellet machine USA project is a cattle farmer, he uses the most products of its feed production for his own large cattle farm. The raw material required for cattle feed are hemp, corn, wheat bran, soybean meal, and require processing of 4-8mm pellets.
The project adopts a crushing line, a batching and mixing line, and a granulating line, and the production process is crushed first and then batched.
RICHI Machinery's refined process design coincides with the long-term development needs of customers. The whole production line includes raw material receiving and cleaning section, crushing section, ingredient mixing section, granulation system, finished product packaging system, and control system.
RICHI has been praised and recognized by customers for its good communication, quick response and professional service.
Through planning and design according to local conditions, accurate calculation and reasonable selection of RICHI equipment in each operation link: high-precision permanent magnet iron removal equipment, SHSJ series double-shaft high-efficiency mixer, SZLH420 high-grade ring die cattle feed pellet mill equipped with two-layer extended jacket conditioner machine, new impeller cooler, rotary classifying screen. It shows the professionalism of RICHI in the field of feed production.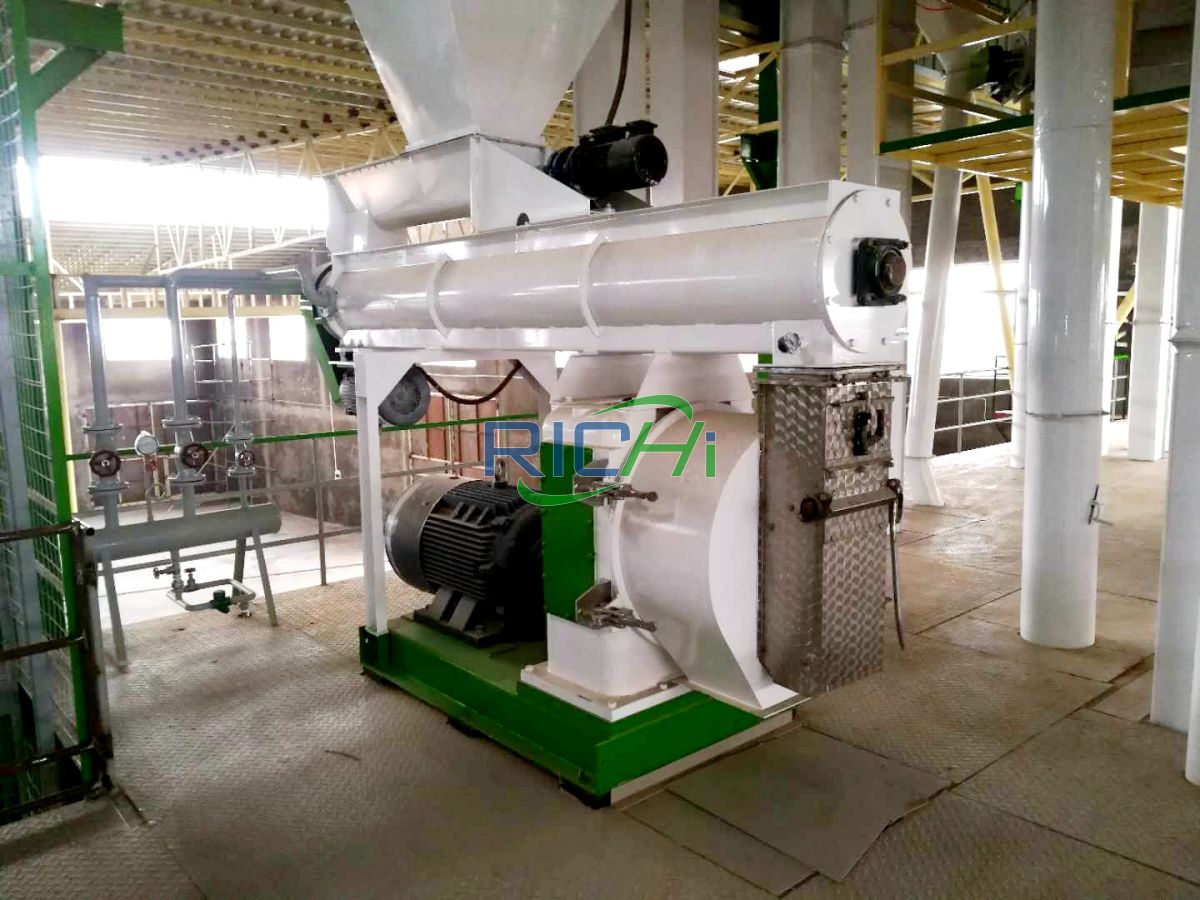 In order to help customers achieve maximum production increase and energy saving, the entire production line implements fully automated production, and the design of each building sub-item is compact and integrated, with a reasonable layout to help customers seize market opportunities.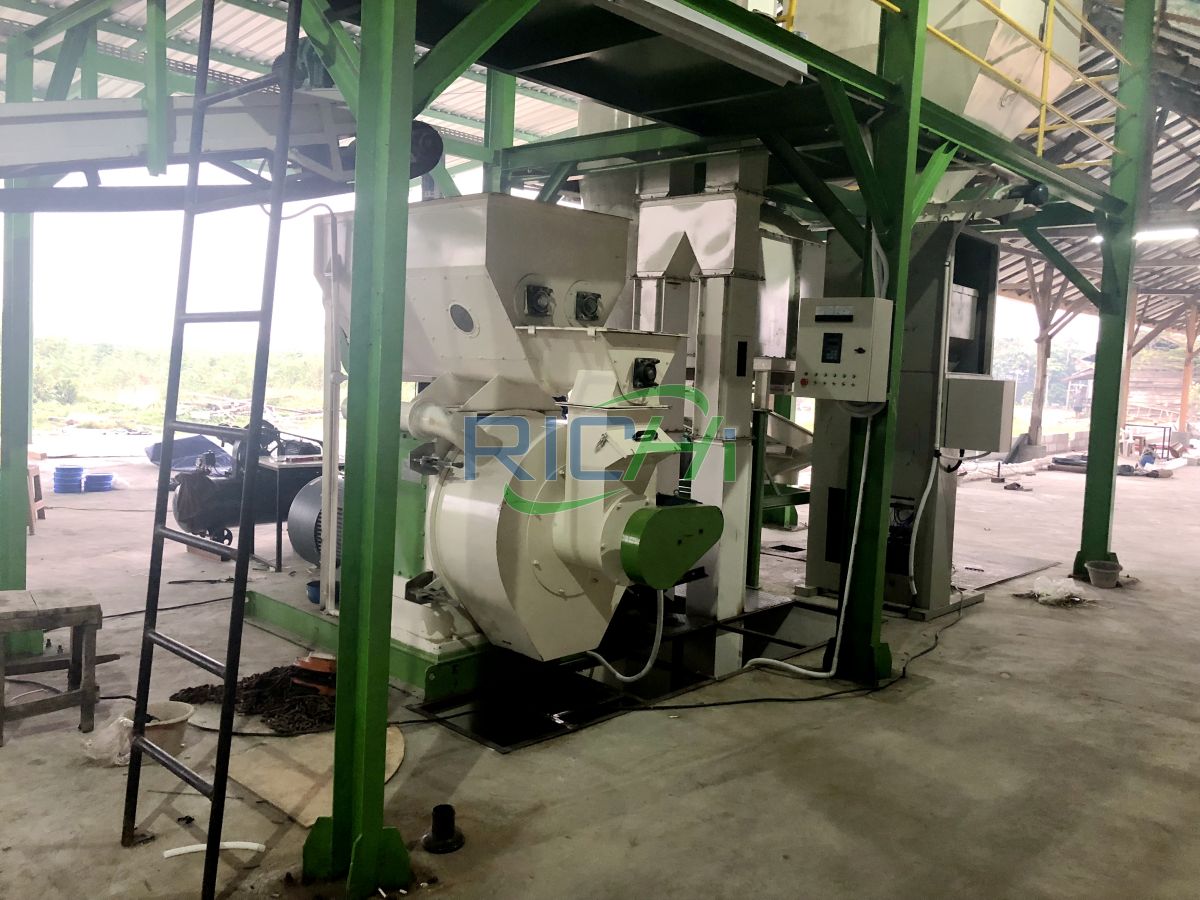 1-1.5T/H wood pellet mill USA project
Pellet Size:6-8mm
The install period:60 Days
Raw materials:wood chips
Power: 127.5KW
Guiding Price:170,000 USD
This complete USA wood pellet production line project uses pure wood chips as raw materials, and will also add a small amount of shavings and other biomass materials (the size can pass through 10MM*10MM mesh), and the moisture content is less than 40%. We also separately configure the crushing system for customers to directly crush wood blocks, raw materials such as twigs meet the granulation size.
With one MZLH420 wood pellet granulator as the main machine, other auxiliary equipment can be configured according to different raw materials. This model is suitable for operations in areas with small investment, small scale, or less raw material collection.
The 1-1.5t/h complete wood pellet mill for sale USA has a simple structure, less space occupation, fewer workers, simple maintenance, and can be expanded to multiple models.
Features of the scheme: Refined and simple equipment configuration, convenient operation and maintenance, less site occupation (800m²), and great dust control.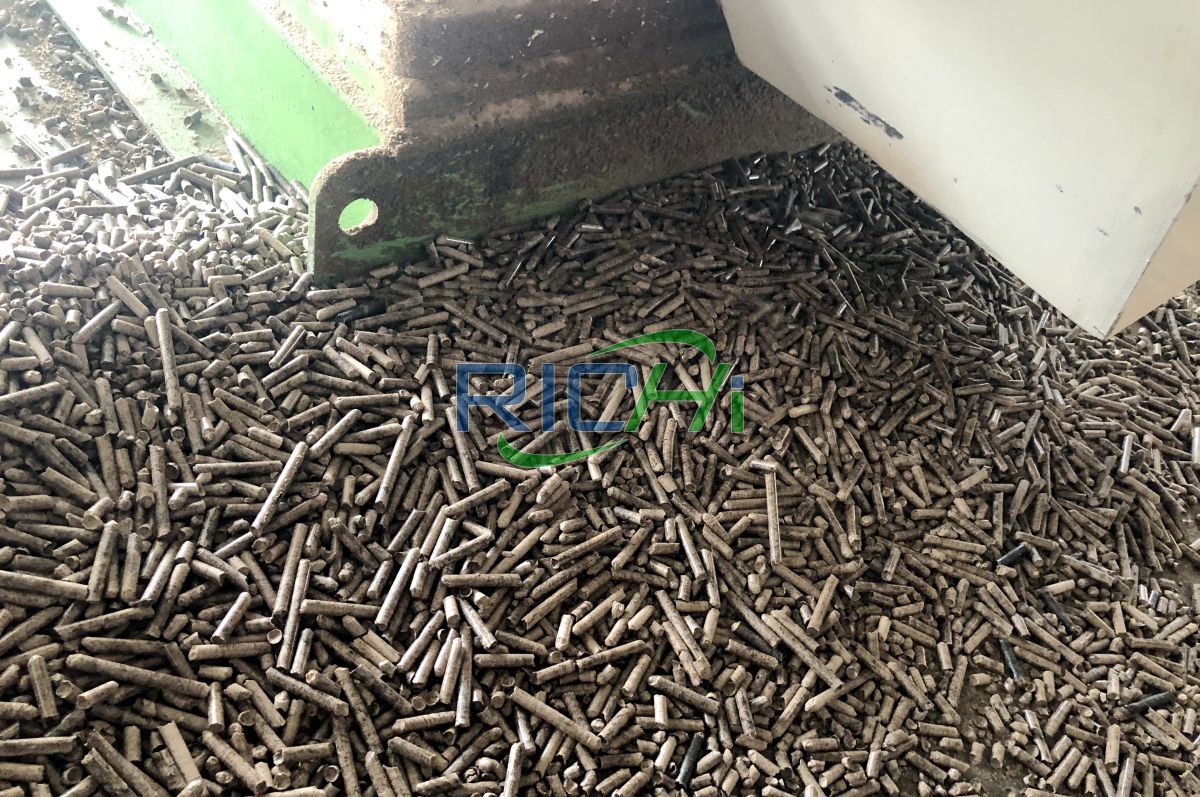 Main equipment configuration: Conveyor–screening machine–small dryer (moisture of raw materials can be removed if appropriate)–speed adjustable feeding reamer–one MZLH420 wood granulator–conveyor–cooler-screening machine -packaging machine, also includes electric control system, dust removal system, and iron removal system.
More Equipment Exported To The United State
Want to know more about RICHI projects? Find us on youTube.
Video of pellet mill for sale USA

Schematic design, civil engineering guidance

Equipment Manufacturing

Shipping

Installation and commissioning

training

sea ​​transportation
Service Introduction
---
Our goal is to provide customers with quality services.
Excellent service
√ Customer-oriented design brings suitable solutions;
√ Provide advanced technology to manufacture excellent products;
√ Provide convenient and reliable logistics solutions;
√ Installation and commissioning, perfect project delivery.
Hot Sale Pellet Mill For Sale USA
LEAVE YOUR NEEDS
Keeping in touch with us is an effective way to solve all your problems. If you have any needs or questions, please leave your contact information, then RICHI technical consultants will send design, quotation, videos to your mailbox. You can also contact us directly via WhatsApp: +86 13838389622